The new Mac Studio is not just the most expensive computer we've tested, it's also the fastest. But it's not for everyone, and it comes in several configurations, so it's important to choose the right one.
For example, it's not the machine for those who need a computer for everyday things like email, word processing and simple image processing. They can get by with a 24-inch iMac or a MacBook Air and save thousands.
Because the Mac Studio, as its name suggests, is a much more expensive powerhouse that fills a gaping hole between the iMac and Mac Mini on the one hand and the Mac Pro on the other.
In some ways, Mac Studio is actually even cooler than Mac Pro, but it costs well under half as much.
With Apple's own M1 processor technology, Mac Studio also has newer processors under the hood than the Intel Xeon W-based Mac Pro. Which is huge compared to the humble Mac Studio.
Choose the right M1 processor
The Mac Studio has the footprint of a Mac Mini and takes up as much volume as three Minis stacked on top of each other. It also has Apple's M1 processor on board, but in a completely different configuration than the M1 Mac Mini.
It's worth delving a little deeper to better understand the difference between Apple's M1 versions.
While Apple's M1 chip has 16 billion transistors integrated with both processor, graphics processing and I/O control, the M1 Max has a whopping 57 billion transistors on one chip. M1 Ultra has twice as much, "fusing" two Max chips – UltraFusion – into one processor chip with twice as many cores.
The basic Studio models have a ten-core M1 Max processor with 24-core graphics processing and a 16-core Neural Engine. The same processor is available in Apple's latest MacBook Pro laptops. Which are available in as many as five different processor configurations for the 14-inch and three for the 16-inch.
By comparison, the M1 processor we know from the 24-inch iMac has eight processors and eight graphics cores.
M1 Pro or M1 Max?
The faster M1 Pro in MacBook Pro has eight or ten processor cores and comes with 14, 16, 24 or 32 graphics cores. The even beefier M1 Max has ten cores and either 24 or 32 graphics, but twice the memory bandwidth, 400 Gbps.
The increased number of graphics cores is important for demanding video editing, not to mention 3D or rendering, preferably on multiple screens, and more memory combined with higher memory bandwidth makes it easier to run multiple applications simultaneously on the computer.
For example, you can run video editing in Final Cut Pro while you have a heavy image folder up in Photoshop, and switch between tasks, perhaps with After Effects running at the same time.
A Mac with M1 Pro works better for heavier tasks than a Mac with M1. For example, video editing, where you can easily run up to 20 4K video streams in 10 bit ProRes 422. simultaneously. If you do a lot of 8K video in ProRes 422, a Mac with M1 Max might be a better choice.
Mac Studio M1 Ultra
But the Ultra is in a different class. Apple's new M1 Ultra processor debuts in Mac Studio, and it's the one we've tested here:
20 CPU cores with 16 performance cores and 4 efficiency cores
48-core GPU
32-core Neural Engine
800 GB/s memory bandwidth
128 GB of integrated memory
2 TB SSD storage
It is important to note that Mac Studio cannot be upgraded after purchase. Neither memory nor internal storage can be expanded later. Therefore, you need to decide with yourself in advance how much memory and storage capacity you will need. Ever.
The base model comes with a ten-core M1 Max chip with 24 graphics cores, a 16-core Neural Engine and 32 gigabytes of what Apple calls shared memory. That is, the memory is not ordinary DDR4 memory chips, but an integral part of the architecture.
While the base model can be equipped with up to 64 gigabytes of shared memory, the M1 Ultra can be equipped with up to 128 gigabytes of memory, as on our test machine, which comes with 64 gigabytes as standard.
Extra memory is crazy expensive, but an external hard drive with 8 terabytes or more costs a fraction of what Apple charges for 8 terabyte SSD in Mac Studio, and is thus smarter to buy separately.
If you go all-in and configure a Mac Studio with everything off the top shelf, you end up with a 20-core CPU, 64-core GPU, 32-core Neural Engine, 128 gigabytes of memory and 8 terabytes of SSD storage.
By then you will also have spent four times as much as the base model with the M1 Max chip.
Front and rear connections
Maxing out a Mac costs a fortune, but no matter which version you choose, you will get the same connections. On the front you'll find an SDXC card reader with UHS-II support and two Thunderbolt 4 connectors (USB-C on M1 Ultra).
Turn the sleek aluminium box around and you'll find four 40Gbps Thunderbolt 4/USB-C ports, two conventional USB-A ports, a 3.5mm analogue headphone output, an HDMI output with both 8K and surround sound and a 10Gb Ethernet socket. There's also a built-in speaker, but it's best suited for system sounds, not music at all.
The machine has a built-in power supply and comes with a proprietary power cable.
The HDMI output can be used to connect a TV or external 4K monitor, while the USB-C ports together support up to four of Apple's 6K Pro Display XDR monitors, for a total of five monitors.
Fastest on the test bench
It's been a long time since an iMac Pro with a 3.2 GHz eight-core Intel Xeon W, Turbo Boost up to 4.2 GHz, 32 gigabytes of memory and a Radeon Pro Vega 56 graphics processor with 8 gigabytes of memory was a fast machine. Two years later, in 2020, it was floored in our test by a standard 27-inch iMac with a 3.8 GHz i7 processor from Intel.
Since then, newer machines have generally been faster with each new generation, but we weren't prepared for just how fast the Studio M1 Ultra was.
The new Mac Studio runs circles around all previous Macs we've tested, and Dell's Alienware X17 R2 is the closest in performance of any PC we've tested:
As you can see, the graphics card in the Dell machine – Nvidia GeForce RTX 3080 Ti (16 gigabytes GDDR6) – is a powerful GPU that on the integrated FHD display gives a higher score than Mac Studio on a 5K display.
But the numbers don't mean much if you don't find the machine significantly faster than the previous machine you were using.
I chose to merge layers and save an uncompressed in TIFF file in Photoshop as well as render 4K and 8K video in Final Cut Pro, while looping a movie file in After Effects and quickly flipping through over 1,600 images in Lightroom.
There was almost not even a hint of choppiness in Lightroom. So I opened 15 audio tracks in the Logic Pro mix in Dolby Atmos and started 15 more tracks, this time in Garageband, and let it all run simultaneously.
It went completely smoothly.
If you're used to a three-year-old iMac, Mac Studio will feel like going from a VW Golf GTI to a Porsche Taycan Turbo S. It's that much faster.
For professionals, the insane performance can mean getting work done faster, and since time is money, a Mac Studio can actually save you a lot of money that way.
Apple Studio Display
We got the new Mac Studio with Apple's new 27-inch Studio Display. A separate 5K display for €1,749 with a 218 dpi IPS panel with up to 600 nits of brightness, P3 colour space support and a billion colours.
It looks like the screen of a 27-inch iMac, in part because it has three Thunderbolt 3 inputs on the back, as well as HDMI and built-in speakers. They're tucked inside and consist of four bass units in a push-pull configuration as well as two tweeters, and it supports Apple's Spatial Audio and Dolby Atmos.
The Studio Display is a perfect fit for Mac Studio, but of course it can also be used with newer Mac Mini, Mac Pro and MacBook models.
It even has a built-in 1080p HD FaceTime camera with Apple's Center Stage, where the camera follows you and zooms out if others are in the video call. Three microphones on top provide audio for your conversation partner.
Like the significantly more expensive Pro Display XDR, the Studio Display is available in a nanotextured version that better attenuates reflections without completely dulling the surface – at a price premium, of course. There's also a Vesa wall mount for the screen, which allows it to be turned vertically, and a table stand with 105mm height adjustment.
Conclusion
Apple's Mac Studio is the perfect choice for professionals who, for example, have worked with HD and 4K video and need to make the step up to 8K video. It's significantly faster and more flexible than a Mac with an M1 chip, and you don't necessarily have to go for the most expensive version of the Mac Studio with the M1 Ultra chip with the maximum number of cores.
As always, it depends on your needs, but no matter how powerful a machine you want, it's important to choose the right M1 processor and enough memory. This is because the machine cannot be upgraded afterwards. It's also the main drawback – for some – but there's nothing to compromise on the performance of what is the most capable computer we've tested.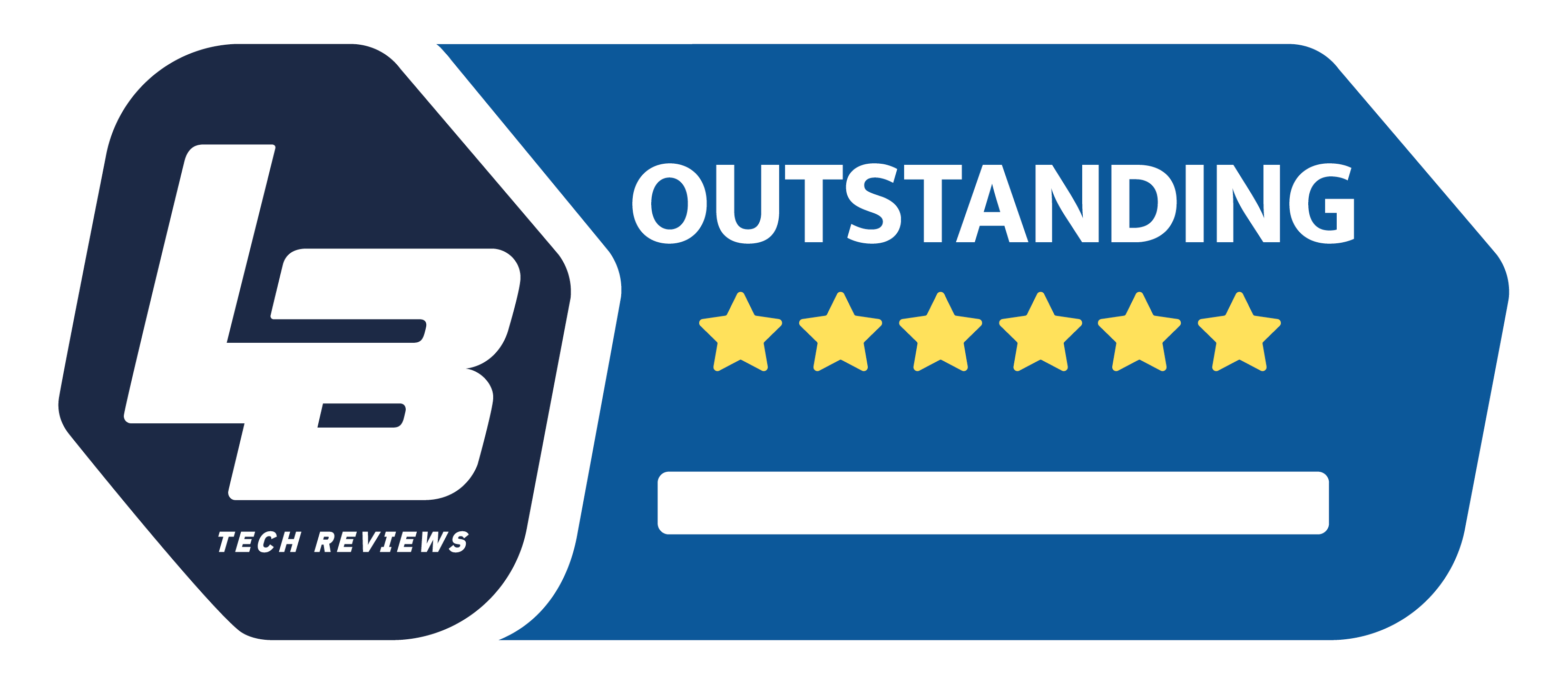 High End
Some of the most awesome performance for demanding tasks on the Mac makes Mac Studio an obvious buy for professional use. Favourable entry price.
Cannot be upgraded after purchase. More memory and extra storage is expensive.