John Hvidlykke
Published

2021-08-18 - 5:00 am
The printer is ultra-easy to use, setup is also easy, and the app works. If you know your need, the ink subscription is a great idea.
The print quality is generally mediocre, and three colors plus black is not enough for photo printing. A fixed subscription is a fixed expense. One is forced to buy only HP.
Specifications
Color cartridges: 2 (black, tri-color)
Duplex: Yes
Print speed: 10 pages per minute (black) / 7 pages per minute (colors)
Resolution, print: 1200 x 1200 dpi (black) / 4800 x 1200 dpi (photo)
Resolution, scanner: 1200 dpi / 24 bit
Paper tray: 100 sheets
Connection: USB, Wi-Fi
Dimensions and weight: 43.3 x 13.2 x 36.1 / 5.2 kg
Web: hp.com
Inkjet printers, regardless of brand, have a special ability to run out of ink at the time when you most need it not to happen. Even though you were convinced that there was plenty of ink just before.
The HP Envy 6020e we are testing here is not only a printer, but also HP's bid to get rid of ink worries permanently. This is done via the HP+ service, which you can select when setting up the printer. If you choose it, you get a year longer warranty, more functions – and ink delivered to the door before the cartridges in the printer run out.
The printer itself is the discretion itself: a rectangular box similar to its predecessors in the HP Envy series, except that it is snow white.
Wi-Fi preferred
USB connection is possible, but HP recommends wireless connectivity to such an extent that the USB port on the back is covered with a sticker recommending using Wi-Fi instead. In addition, some printer features are available only when it is on the network.
HP Envy 6020e is set up via the app, which is available for iOS, Android, macOS and Windows. Getting the printer online is quite painless. In connection with the setup, you must also choose whether you want to join the HP+ service.
HP needs points to make the most user-friendly printer setup I've yet experienced. And through the process you are accompanied by pulsating light in tasteful colors in the paper package. It is definitely more blistering than strictly necessary. But it is quite entertaining and provides some reassurance.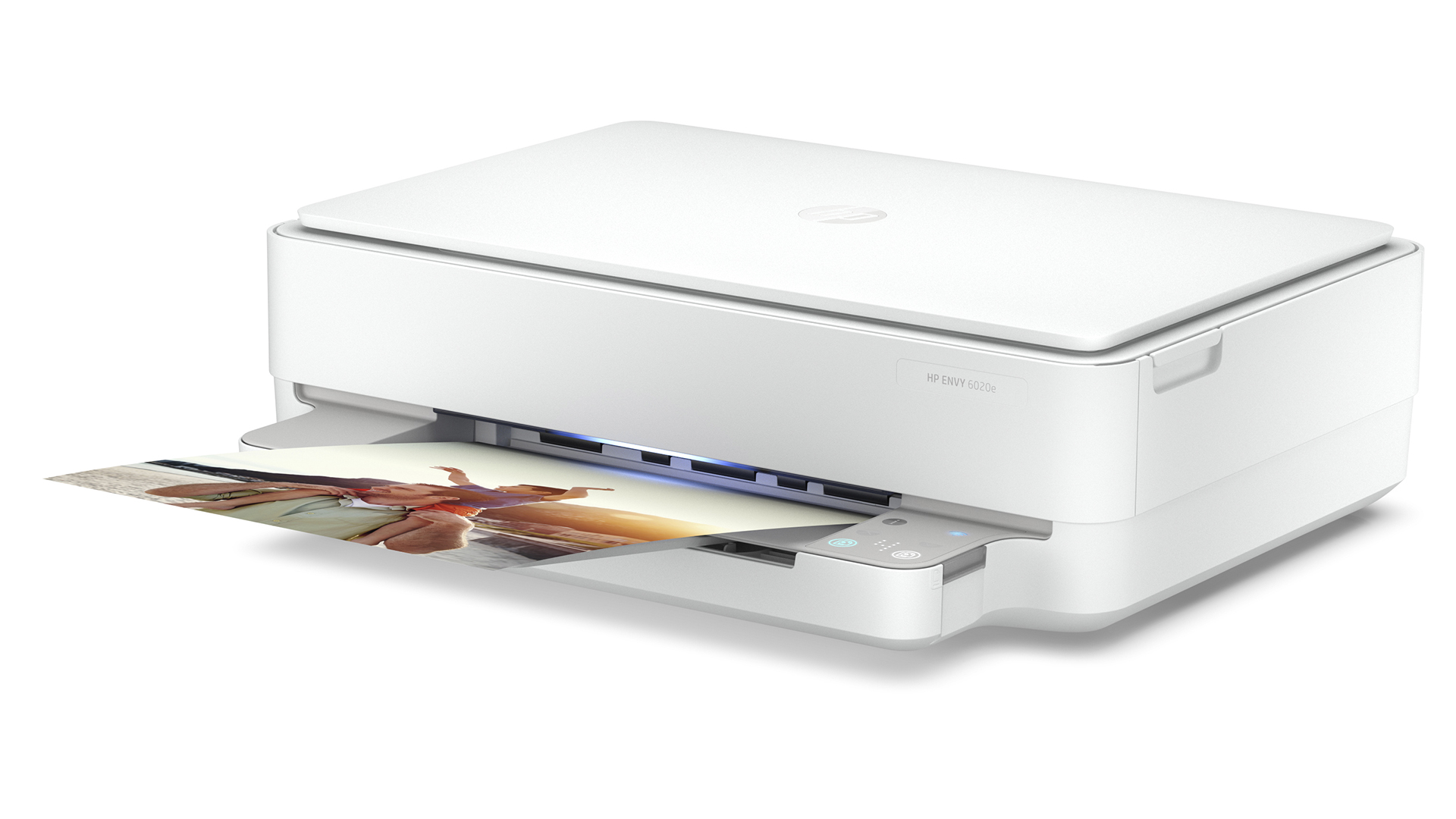 Fewer features without sign-up
If you choose to say no, some of the features of the app will be turned off. It is about cloud-based printing, where you, among other things. can print from your mobile, even if you are not on the (home) network. As a safety precaution, you can choose to have the documents printed out only when you arrive – so that they are not left for free viewing in the printer tray.
The HP Envy 6020e is an all-in-one printer that can also scan and copy. All of course in colors. Printing and scanning are done at a resolution of up to 1200 dpi, while copying is done at 300 dpi. There is no display on the printer as everything is controlled via the app. The paper tray is a reasonable size: 100 sheets of plain A4 copy paper. The output bin can hold 25 sheets.
Pretty much foolproof
HP has more experience with inkjet printers than most, and the Envy 6020e has managed to make the process virtually foolproof. From taking a picture on your mobile phone or writing a document on your computer, until a printout is in the output bin of the printer, only a few clicks are required. And the automatic choices work pretty much meaningfully.
If you want to do something complicated, such as printing a panoramic image, you must change the print settings yourself to avoid the image being cropped in width.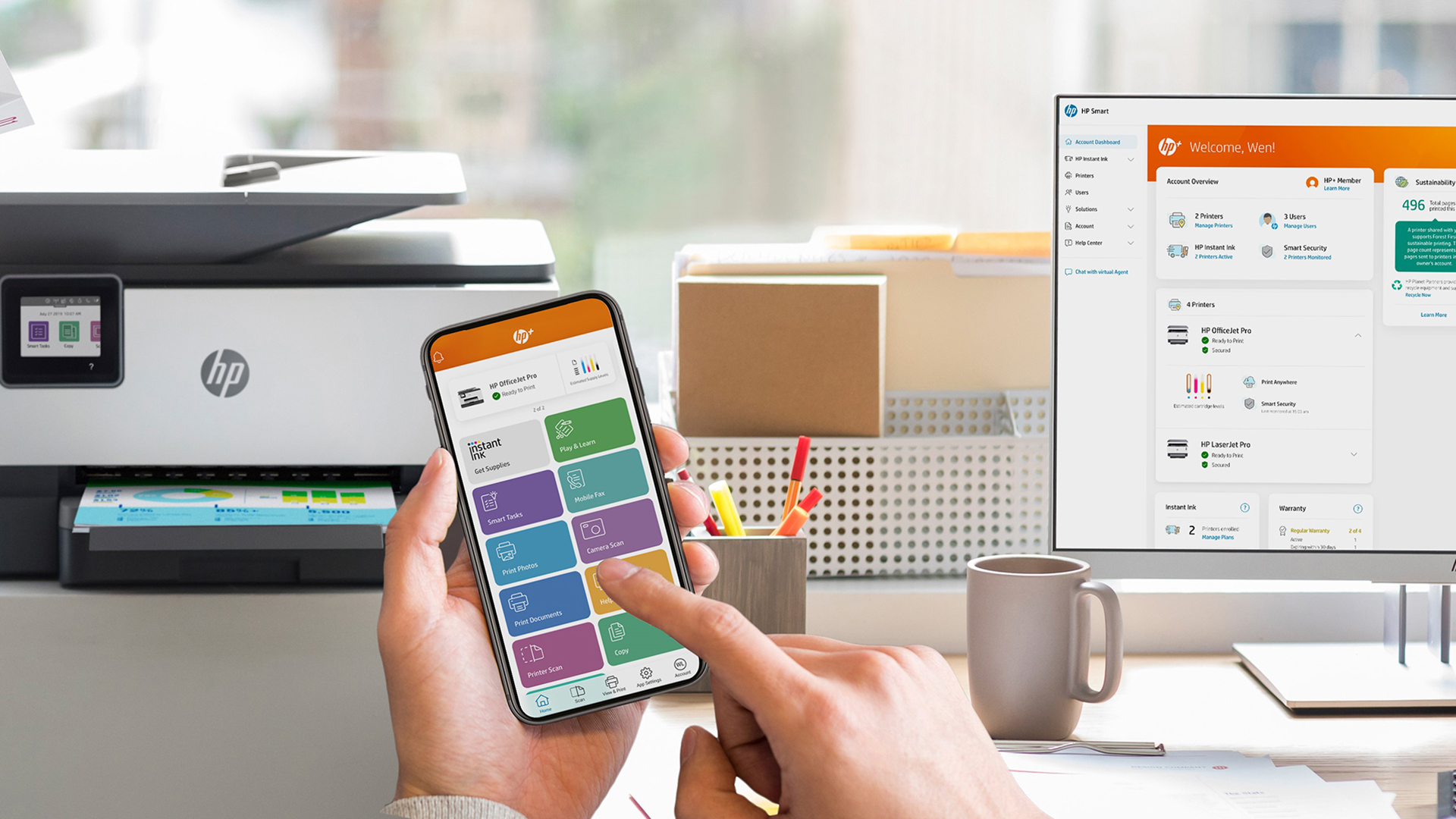 The HP Envy 6020e is a printer in a price range where the big considerations do not precede the purchase. It will be taken down from the shelf in the electronics department store or lifted up from the pallet in the supermarket and placed in the shopping cart along with the groceries. In other words, it's insanely cheap – especially when you consider that you not only get a printer, but also a scanner and a color copier.
Despite the price, the quality is fully acceptable. Black and white print for reports handles it just as impeccably as a ten-fold more expensive printer. It's just not meant to print thousands of pages a month. HP itself recommends staying within 100-400 pages  monthly.
Fine for the fridge door
A home printer will also be used to "develop" pictures of holidays and birthdays. That makes it okay as long as photo paper is used. But you do not get the same fidelity to nature as with an actual photo printer, where in addition to the basic colors cyan, magenta, yellow and black, there are cartridges with medium shades that allow for smoother transitions.
The result is a bit gritty in the color transitions, and there may also be streaks on the image. But to hang on the refrigerator door or use for an invitation to a child's birthday, they are excellent.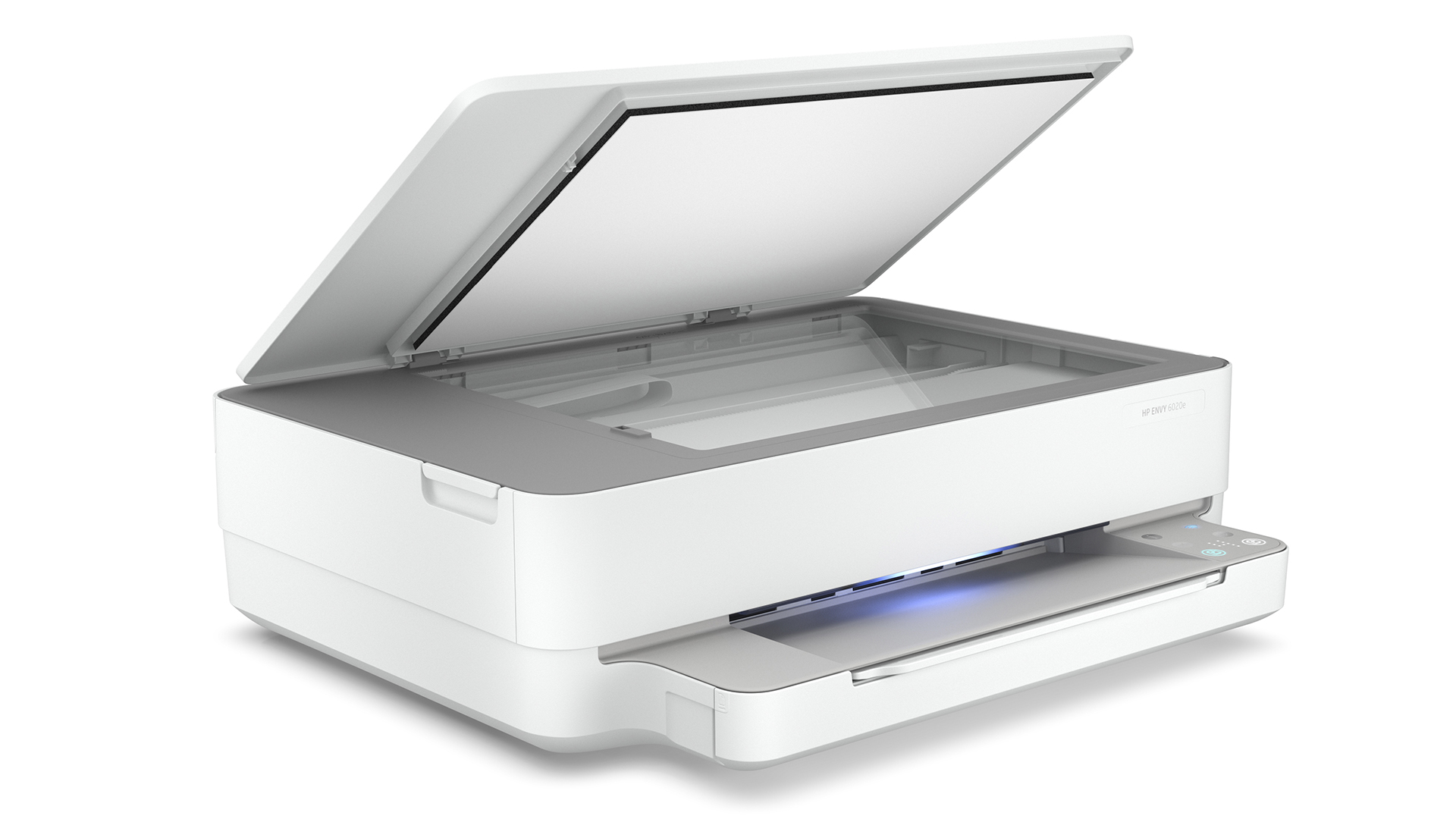 Automatic ink and more features with HP+
The HP Envy 6020e comes with a special feature, namely the option of HP +, which is an additional service that offers a number of benefits.
One of the benefits is Instant Ink, which is a subscription service for ink. Here you pay a fixed monthly amount to be updated with ink. There are five different price levels, covering from 15 pages per month to 700 pages per month. It is not settled according to the amount of ink, but for the number of pages. So it counts just as much in the accounts to print a two-line text and a full-page photo print.
When the ink cartridge is low, a new one is sent. You will also receive a postage-paid return envelope so that the old cartridge can be sent for recycling. If you order the ink subscription when registering, the first six months are free.
In addition to Instant Ink, you get access to several functions for e.g. scanning and cloud-based printing. Better protection against malware is also promised.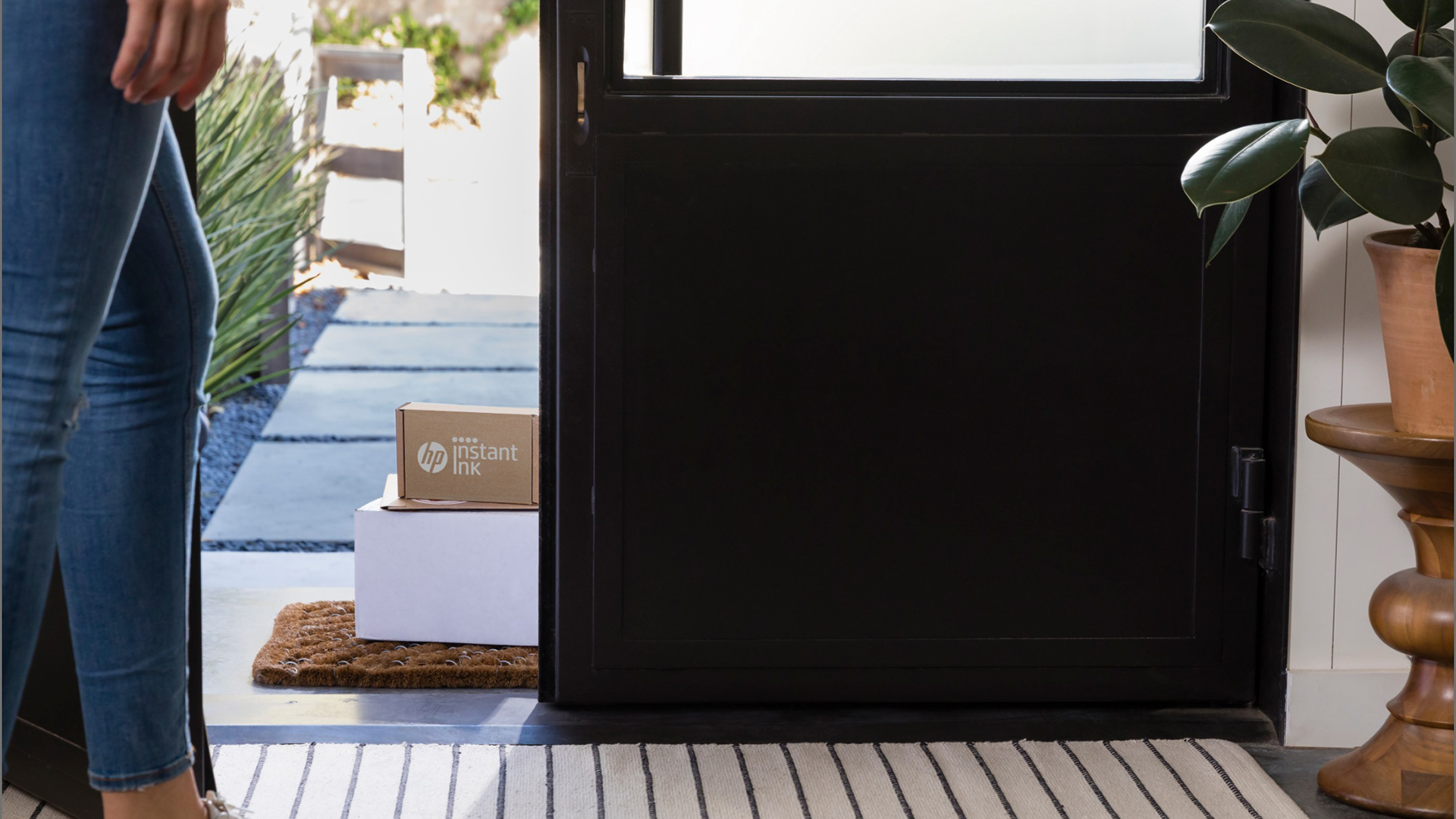 Conclusion
The HP Envy 6020e is a fine, inexpensive and easy-to-use home printer that covers most needs at a price that cannot be lowered. It is impossible to imagine that HP has any profit on the hardware – in the expectation of instead cashing in later on the ink.
HP+ is an interesting way to connect with users, and especially for people who print a lot of color images, the billing model can save money. And then comes the convenience and the good environmental conscience as a bonus.
Extra features sound sympathetic. Although more critically minded users might, conversely, find themselves thinking that some of the features of the printer are turned off if one does not sign up.