Victrola is not a name we associate with recognised hi-fi quality. In fact, it's a brand that's barely known in our part of the world at all. At least not in the hi-fi context. Most of Victrola's products are turntables or all-in-one systems in a highly retro American style and at prices that leave all hope of quality out of the equation.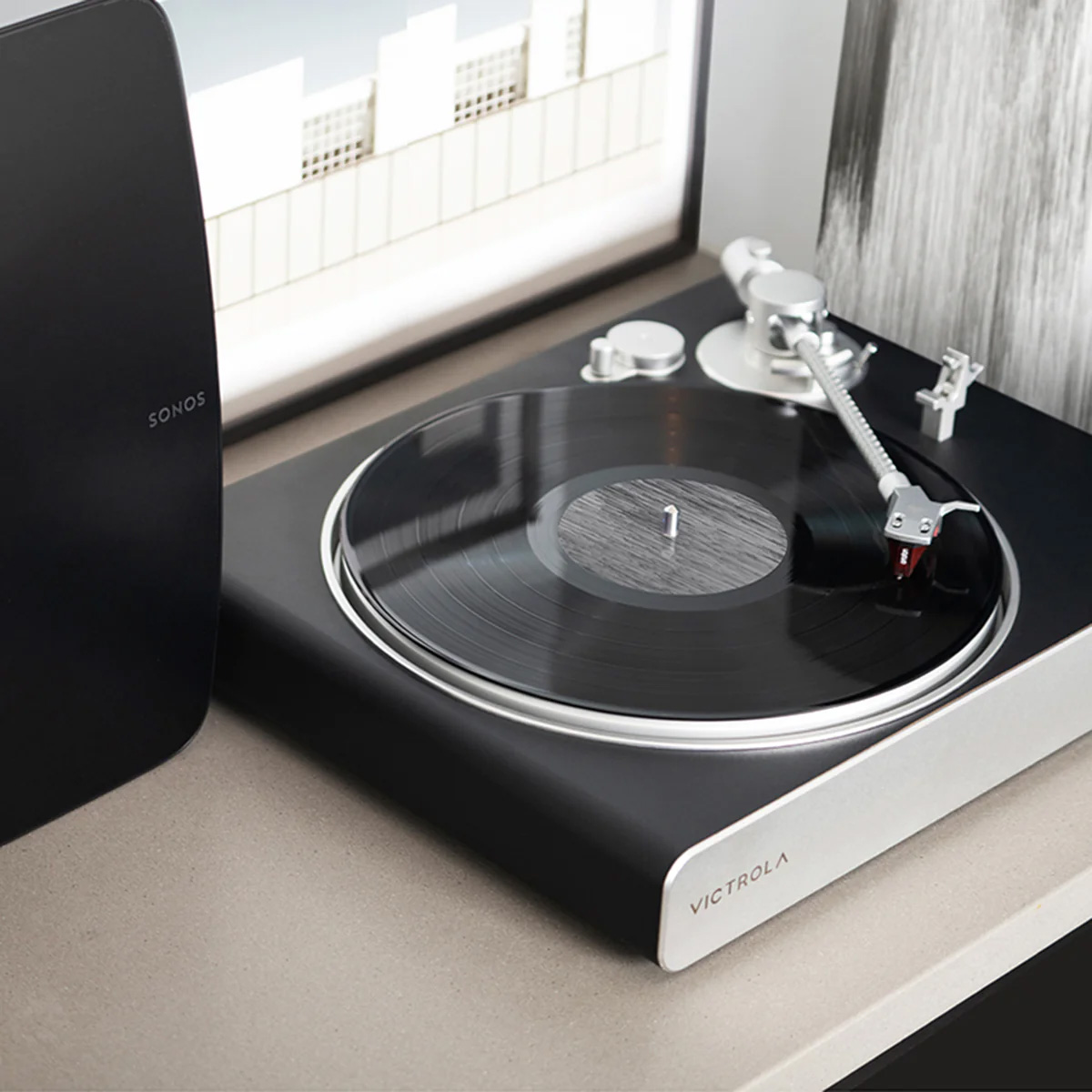 Then, suddenly, the Victrola Stream Carbon appears on the scene: a minimalist but decent-looking turntable with an Ortofon 2M Red pickup – and the ability to play records on your Sonos system via Wi-Fi. There are also RCA outputs, so you can plug the turntable into a regular stereo or a pair of active speakers.
The Victrola Stream Carbon costs around €1000. Which is 5-10 times as much as the systems we have so far become acquainted with from Victrola.
We are curious – and hope to return with a review.