There are indications that MQA is on its way out. The company behind the streaming codec that provides better sound with a lower bitrate than other high-resolution music formats appears to be shutting down, despite the fact that high-resolution streaming is more popular than ever.
Both Spatial Audio with Dolby Atmos and higher resolution music in general are now available on several streaming services, including Apple Music and Tidal – in this regard, we're really just waiting for Spotify.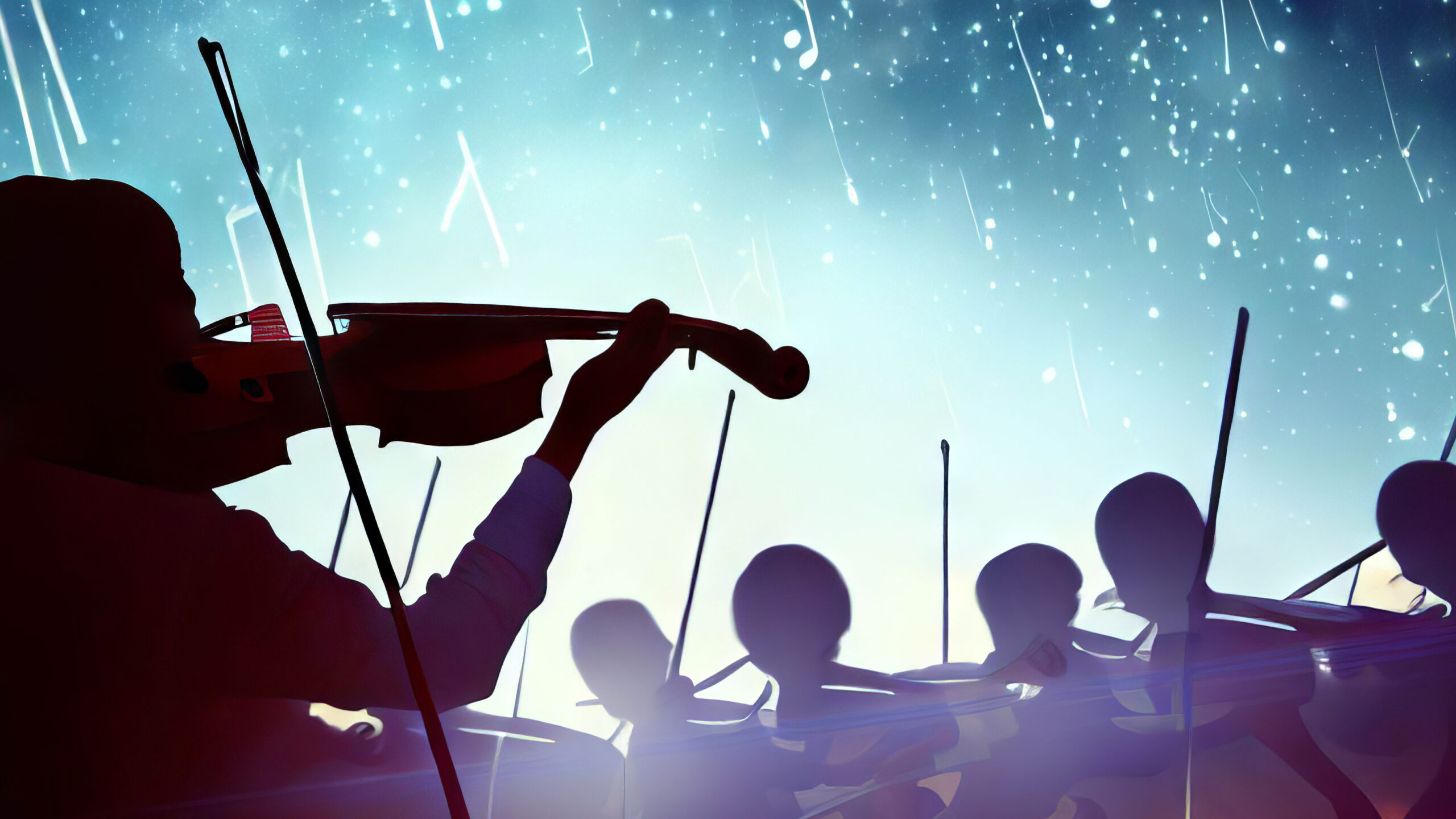 MQA bankrupt?
But things are not going so well for everyone. Over Easter, MQA filed for bankruptcy protection due to huge losses and the withdrawal of its main shareholder. The company, which is behind the music format that is supposed to provide "better sound than CD" with a streaming-friendly bitstream, claims that the bankruptcy protection is almost a formality while it negotiates with many potential buyers:

Cloaked in secrecy
MQA has made almost no money since its launch in 2015. Their lobbying with Tidal hasn't helped, and the company has hardly done itself any favours by keeping secret how their codec works, nor giving users any tools to compare the MQA file with the original recording. The company has even gone so far as to prevent users from revealing that MQA modifies the original file. For example, by deleting a user's content from Tidal, which allowed people to hear the difference with and without MQA encoding.
L&B likes MQA
We here at L&B Tech Reviews actually like MQA for what it is, and we often stream MQA recordings on Tidal when testing hi-fi components. At high resolutions (96 kHz +), MQA sounds great at its best, and subjectively often better than CD. But it depends a lot on the release, and without insight into how the music has been processed in the signal chain, there are no guarantees. At lower resolutions (44.1-48 kHz) there is a problem of so-called frequency mirroring, or alias frequencies, where tones above the sampling frequency are mirrored down into the audible range.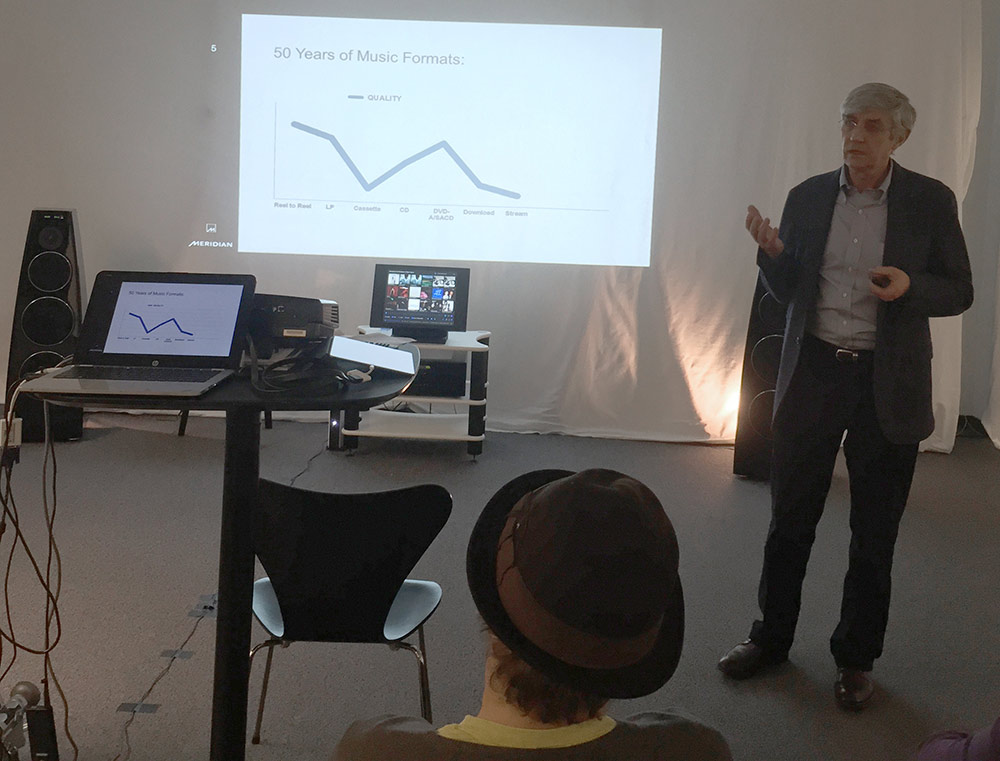 Huge losses
It is not certain that any of this is relevant anymore, as the company, as mentioned, has filed for bankruptcy protection. This is not the same as bankruptcy, and it is conceivable that an investor will take it forward. Right now, everything is uncertain, but a potential buyer should not be expecting a goldmine.
In recent years
In recent years, MQA MQA has lost over £4.3 million GBP – per year! Revenues, on the other hand, have been a modest £460,000 GBP in 2020 and a better £660,000 GBP in 2021. Clearly, things could only go one way.
A little hope in the form of MQAir…?
We know MQA best for their streaming codec used by Tidal, among others. But it could be their brand new codec SCL6, also known as MQAir, that could be their saviour. This compresses even more efficiently and can provide high-resolution audio via Bluetooth. Yes, really. They claim that high-resolution files of 20 Mbit/s can be scaled down to under 200 kbit/s without you being able to hear the difference.
The challenge for this codec is that there is already an open standard in the works, LC3plus. It is integrated into the latest Android operating system and is on its way in upcoming wireless headphones and earbuds. The codec is lossless up to CD quality and lossy up to 24-bit/96 kHz. Perhaps not as good as MQAir, but since it is free to use, it may be difficult for MQAir to gain a foothold.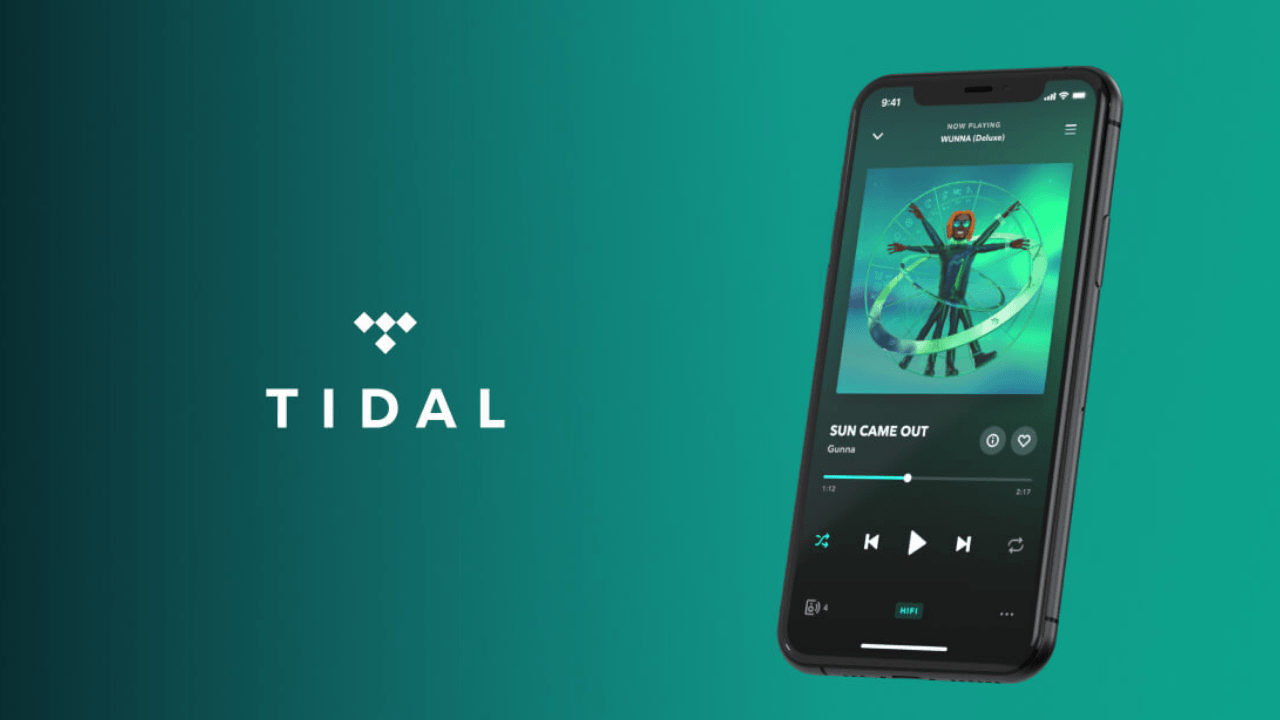 So what happens to Tidal?
The biggest distributor of MQA has undoubtedly been the streaming service Tidal, which uses the format for its high-resolution releases. There have been many discussions about whether Tidal sounds better or worse than other high-resolution services such as Qobuz, and now Apple Music. which uses the lossless FLAC format.
It now seems that the discussion can be put to rest, as Tidal will also switch to FLAC. This according to CEO Jesse Dorogusker, who posted this message on Reddit:
"We will soon introduce high-resolution FLAC to our HiFi Plus subscribers. It's lossless and an open standard. It's a large file, but we will allow users to up or downgrade the resolution depending on the situation."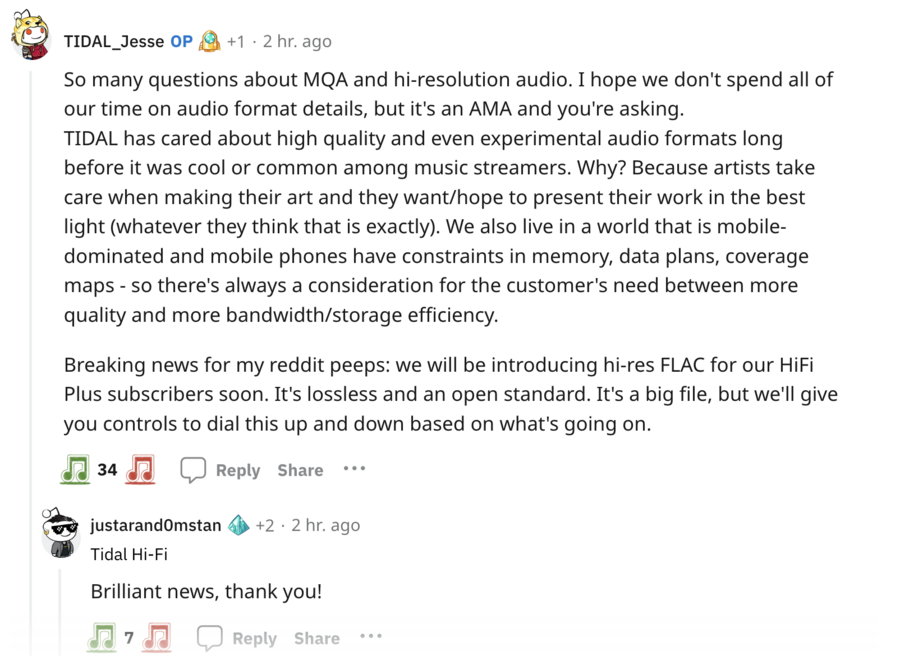 The advantage of MQA has been that it uses significantly less data than FLAC, especially when you get to resolutions above 96 kHz, not to mention 386!
What kind of resolution you will be able to get on FLAC on Tidal in the future, we do not know, but if you look at Qobuz, most releases will be between 44.1 and 96 kHz, while only a few will be 192 kHz.
We don't know when Tidal will roll out FLAC, but it will be "soon".