One of the smallest products at this year's high-end show was one of the best-sounding and obviously popular with the public. The queue to listen to Yamaha's headphone amplifier was long at times, but it was worth the wait.
It's called the Yamaha HA-L7A, and it's been in development since 2019, according to Yamaha. Who developed it to be able to offer a suitable amplifier for the YH-5000SE. The new high-end headphones, we recently tested.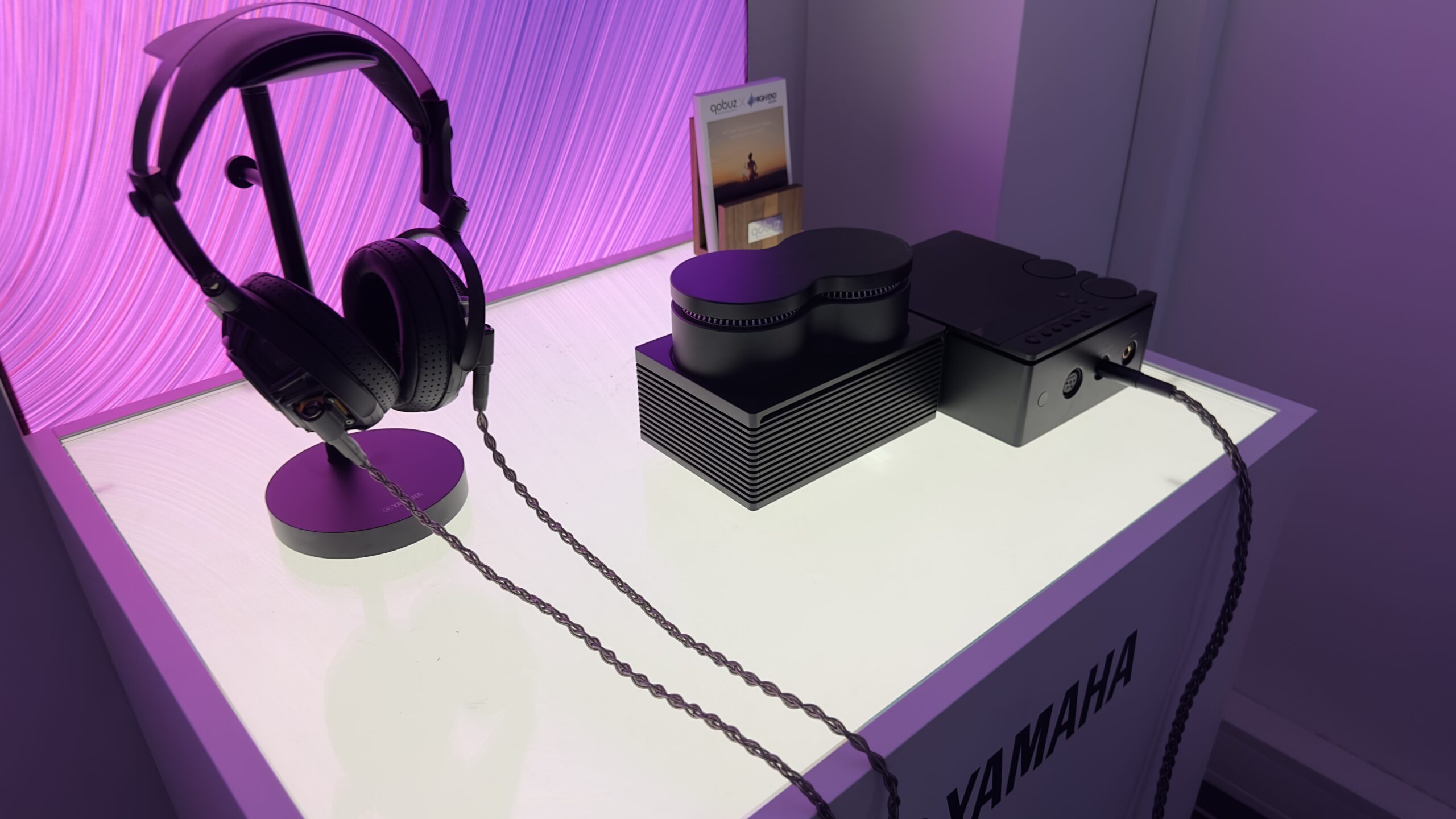 The amplifier does not come as two boxes, as the pictures might give the impression. The left part is the power supply with toroidal transformers. One provides power to the amplifier, the other is used for the output.
Yamaha has chosen an ESS 9038PRO D/A converter, which supports PCM up to 384kHz/32bit, and DSD 11.2MHz.
It has USB input, optical and coaxial digital in, a couple of analogue inputs, and both balanced and unbalanced outputs.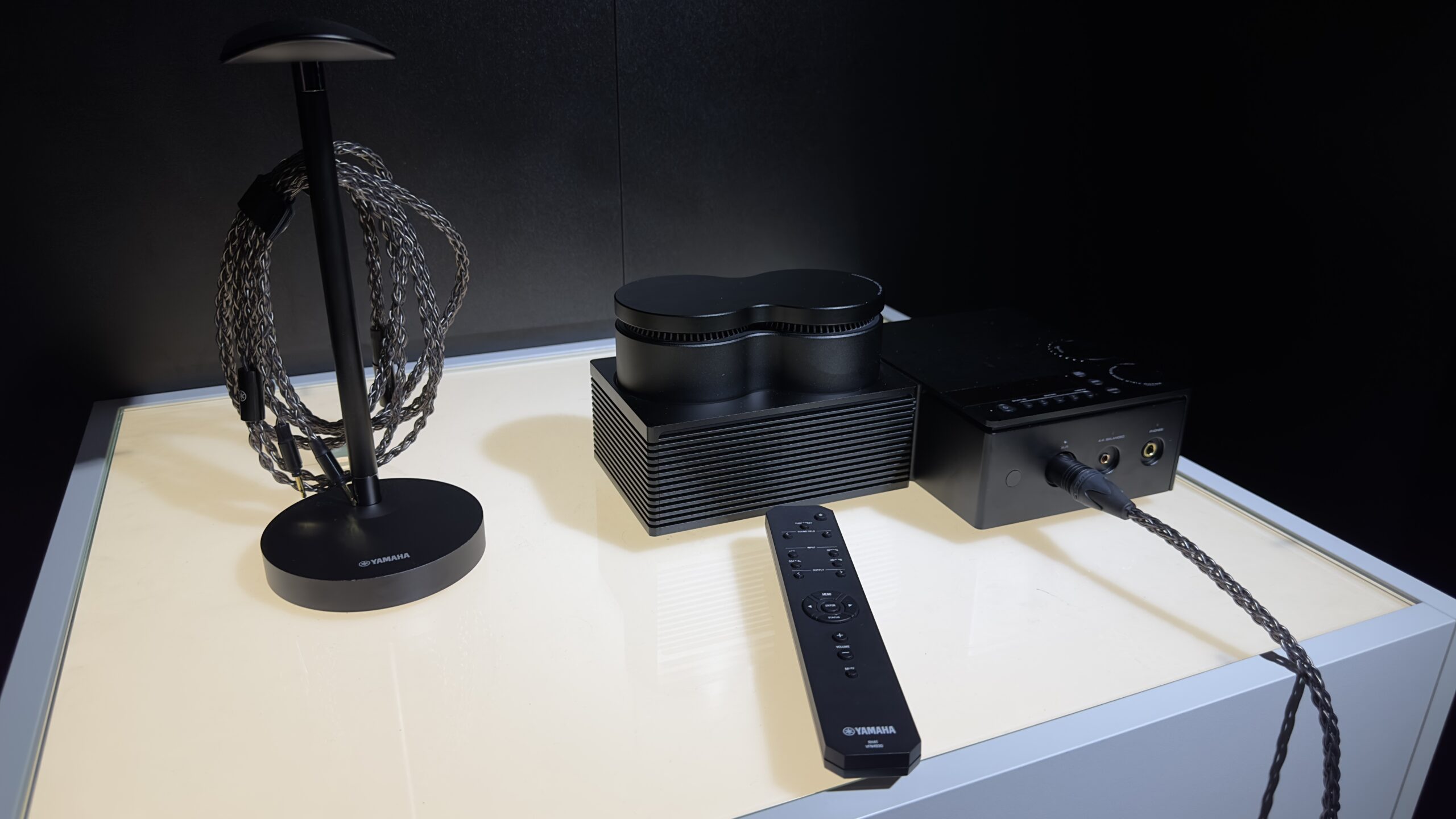 As you can see, a remote control is included, and it controls the same functions as the buttons on the top of the amplifier. There's a pure direct button that disables all audio processing, including the apodisation filter settings.
Because that's the point of the HA-L7A. It has a DSP with different parameters, such as studio or live concert, that changes the soundstage to create a desired effect.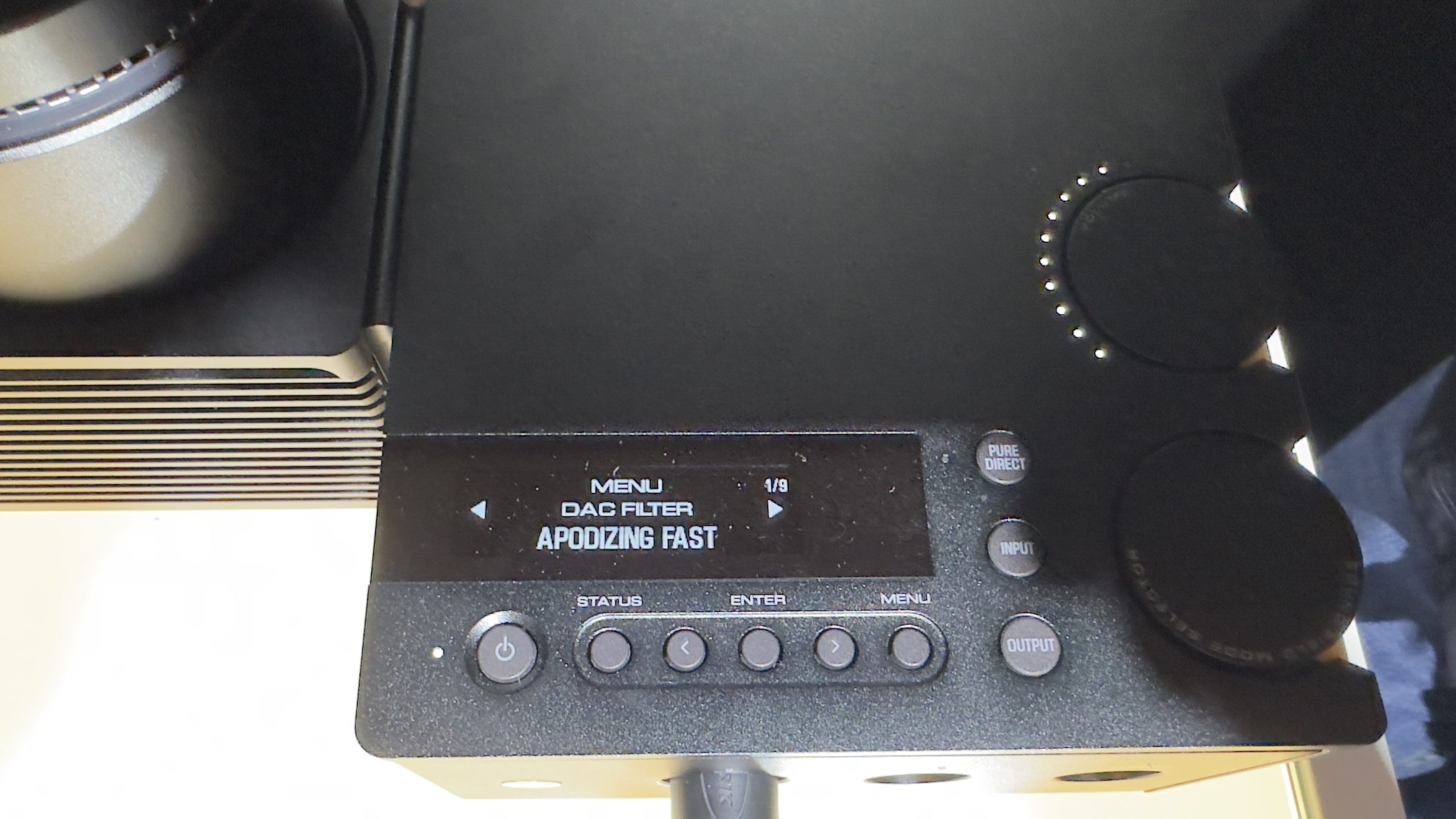 On the front there are three outputs, a balanced XLR, a 4.4mm balanced, and a regular 6.3mm output. Yamaha says the power output is 1,000mW per channel (32Ω 1%), and it had zero problems driving the headphones.
The soundstage of the YH-5000SE was almost shockingly open with a lightning-fast response and a truly crystal clear soundstage. The amplifier was obviously a perfect match for the headphones, which had a convincing bass response to the songs I listened to.
Yamaha says the amplifier isn't finalised yet and won't be available until the end of the year, at an estimated price of somewhere between 3500 and 4000 Euros.
We can only look forward to it.