Heinz Lichtenegger and his team clearly have a sense of humour. Last year they launched a turntable as a tribute to the band Metallica, shaped like the well-known Metallica logo. It's a far cry from the more solemn turntables Pro-Ject has made as a tribute. Like the one they made for the 175th anniversary of the Vienna Symphony Orchestra.
There's no prize for guessing who this turntable is a tribute to. Pink Floyd's Dark Side of The Moon is one of the world's best-selling albums and recently celebrated its 50th anniversary.
The album design is almost as famous as the album itself, and Storm Thorgerson's colourful prism on a pitch black background is so iconic that it is recognised by many.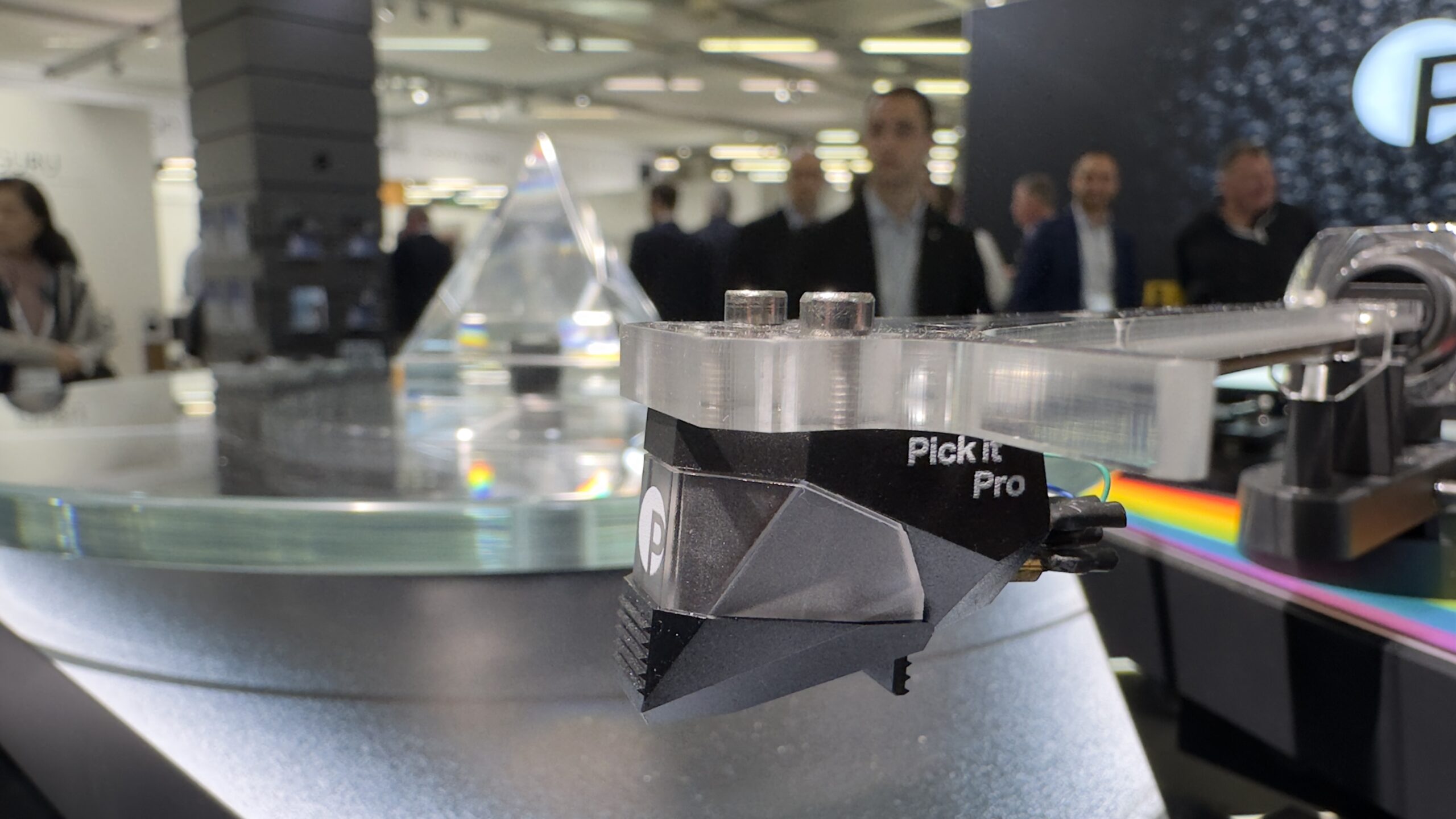 The Pink Floyd version comes with a Pick it Pro pickup, but also with a prism-shaped disc tensioner, which refracts the light just like a real prism would, and the effect when the glass plate rotates with the prism on the disc will undoubtedly send the associations in the direction of Dark Side of The Moon.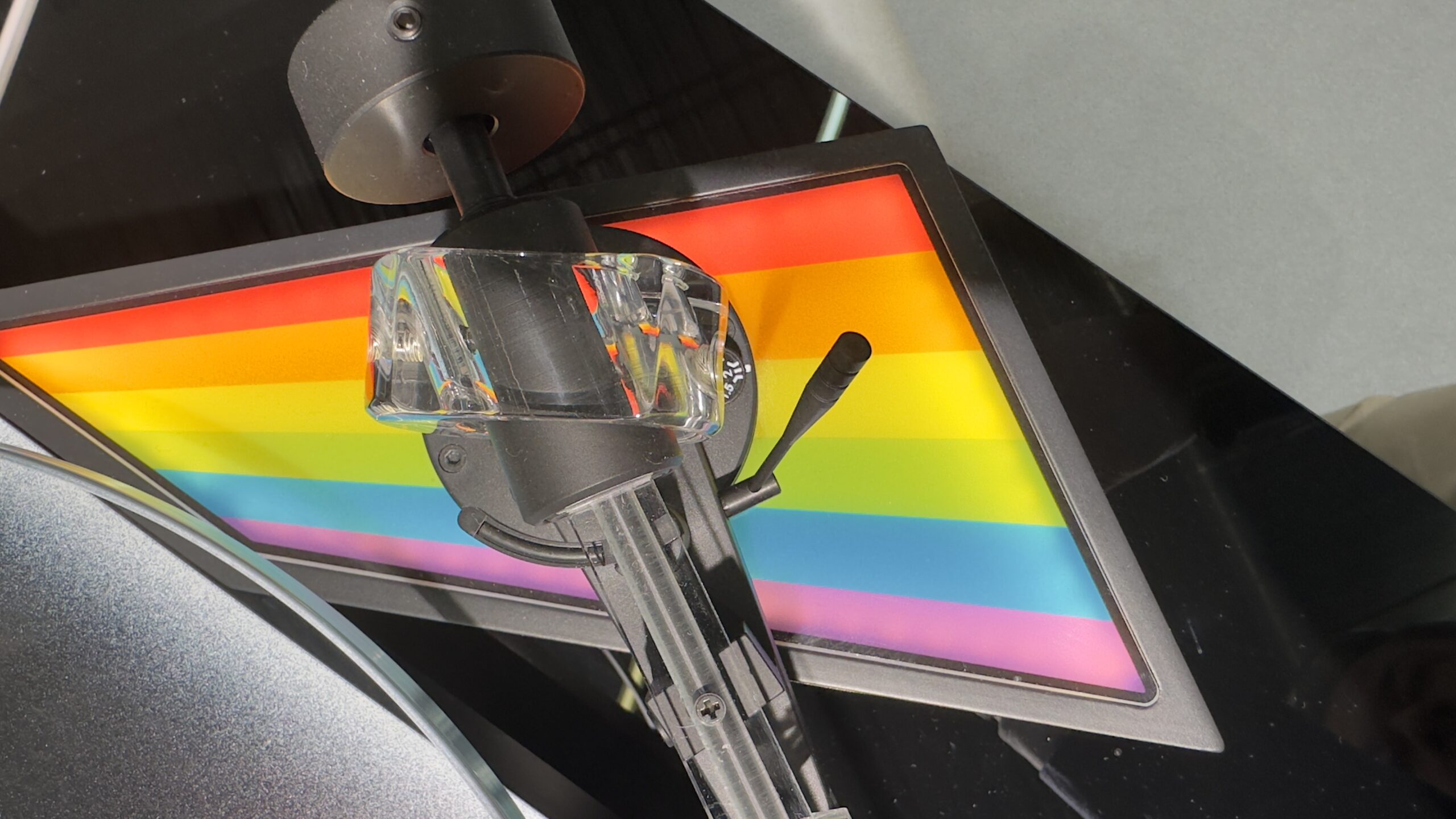 The arm has a transparent arm tube, and the bracket that holds the suspension is also transparent. The player was not shown with a protective cover, but cables and an external power supply are included.
So it remains to be seen if Pro-Ject decides to put the player into production. I'm guessing the answer will be yes.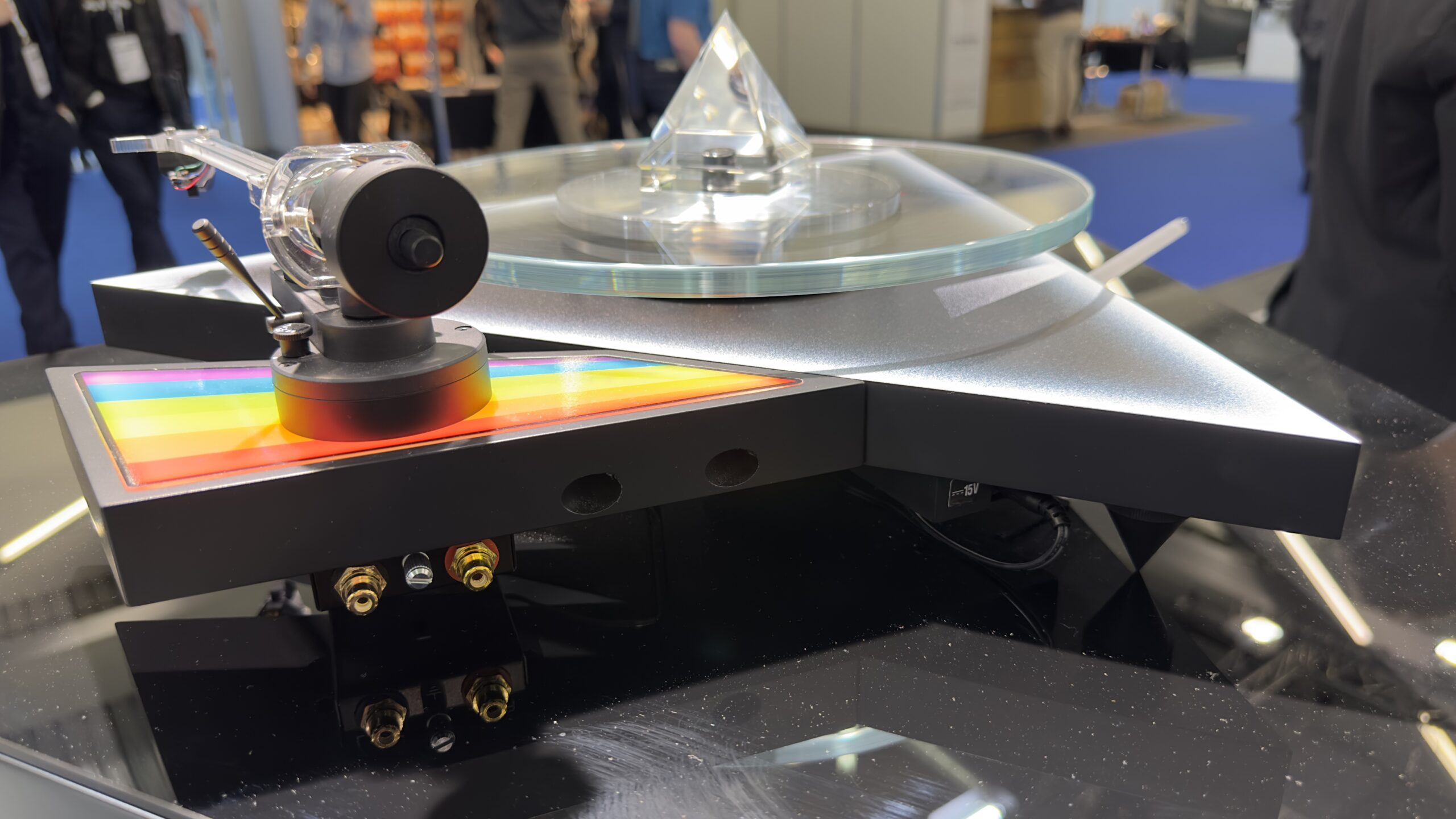 Just for the sake of comparison, I attach a picture of Pro-Ject's new A2, a fully automatic player for €200, which is definitely being produced. But oh so boring….