We are probably not the only ones who have wondered if Hegel would make an RIAA preamp for turntables and pickups. None of their amplifiers have so far had a built-in turntable input, and every time we have asked for a phono step from Hegel, they have shrugged the matter off.
But now something has happened. Either Bent Holter has grown tired of repeating questions, or he has seen the vinyl light, because after locking himself in his room, white smoke finally comes out of the chimney.
V10 is the name of the very first phono stage from Hegel, and it is no half-hearted attempt.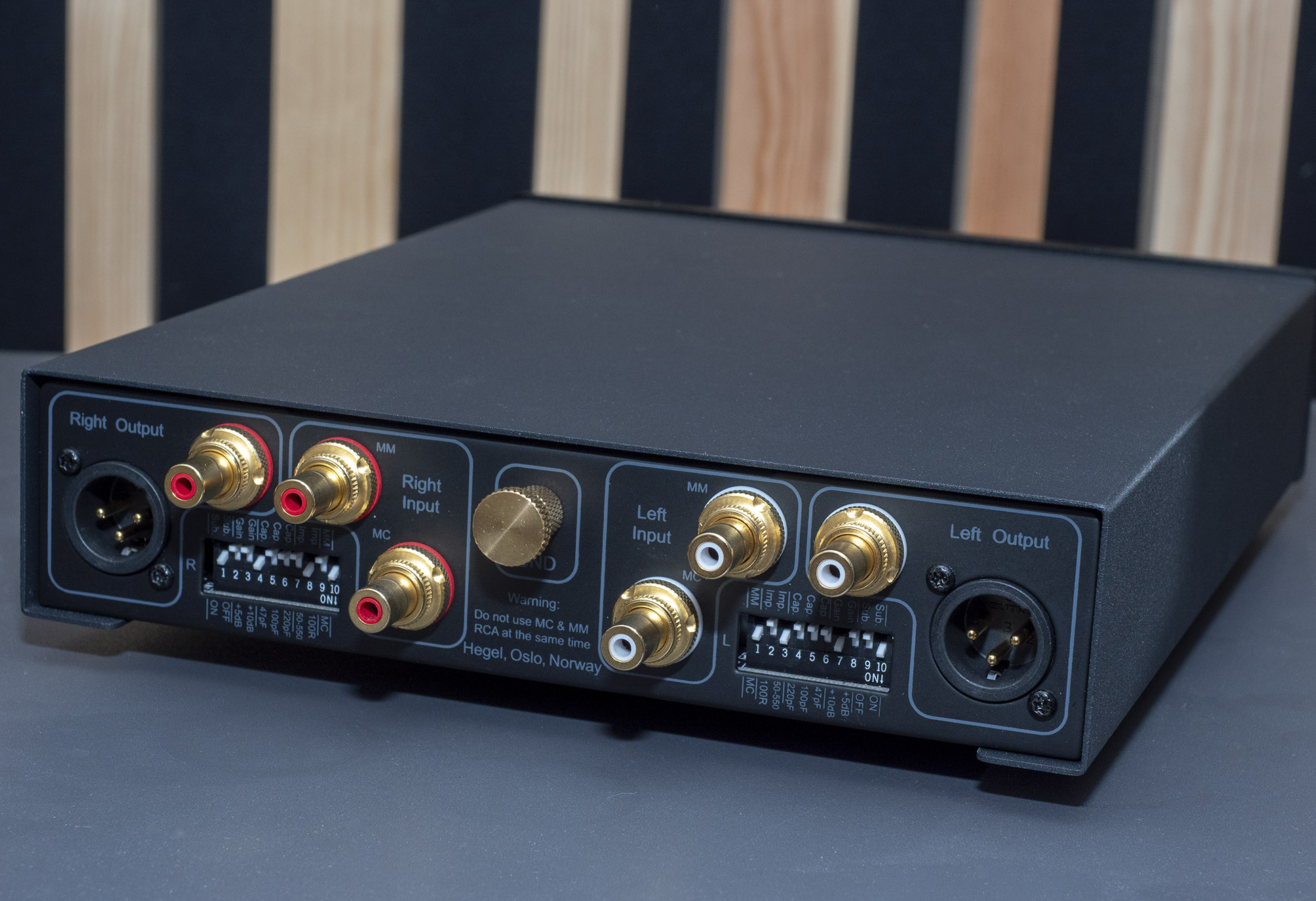 The preamplifier is not based on any existing platform, but is an entirely new creation from the mind of Bent Holter, with support from his knowledgeable team in Oslo.
This has made the V10 a phono stage that can be adapted to most motorcycle and MM pickups.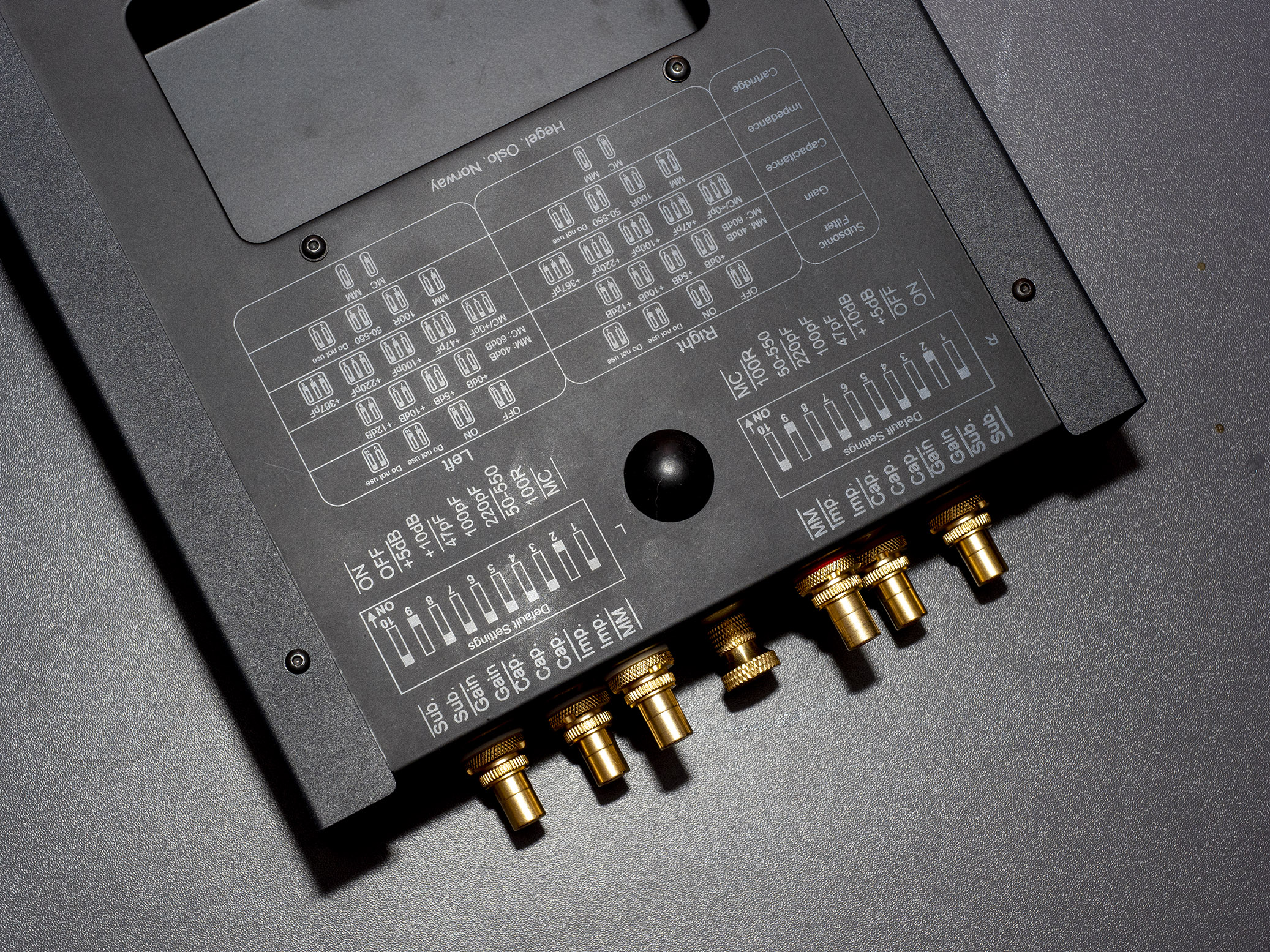 On the back you have access to small dip switches that are used to set the gain, capacitance and load resistance to match the connected pickup, and on the underside, Hegel has printed a form that shows how they should be set to get the right fit to the pickup.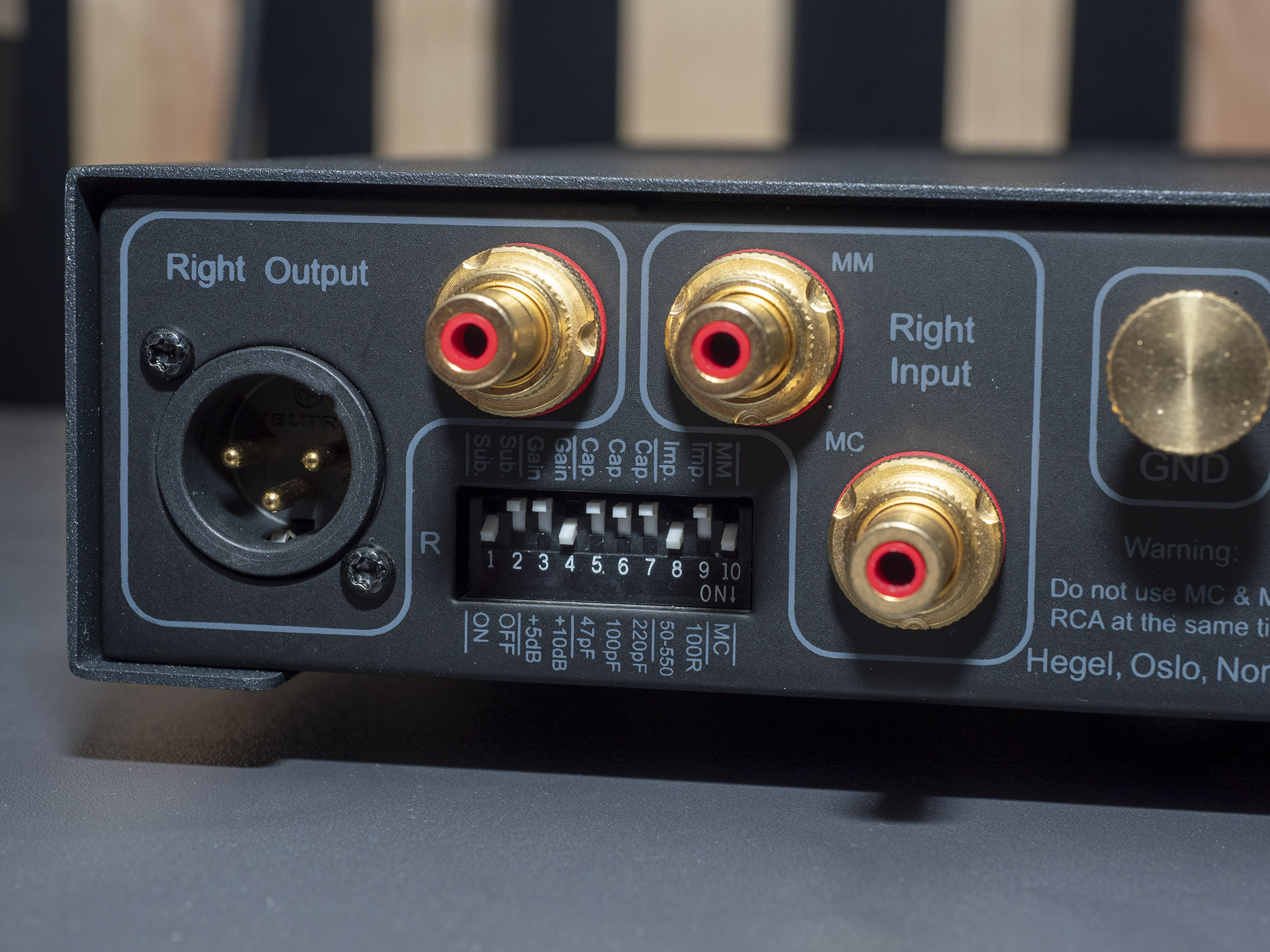 The V1o also has balanced outputs and separate inputs for MC and MM pickups, and a subsonic filter can be activated to attenuate low-frequency noise.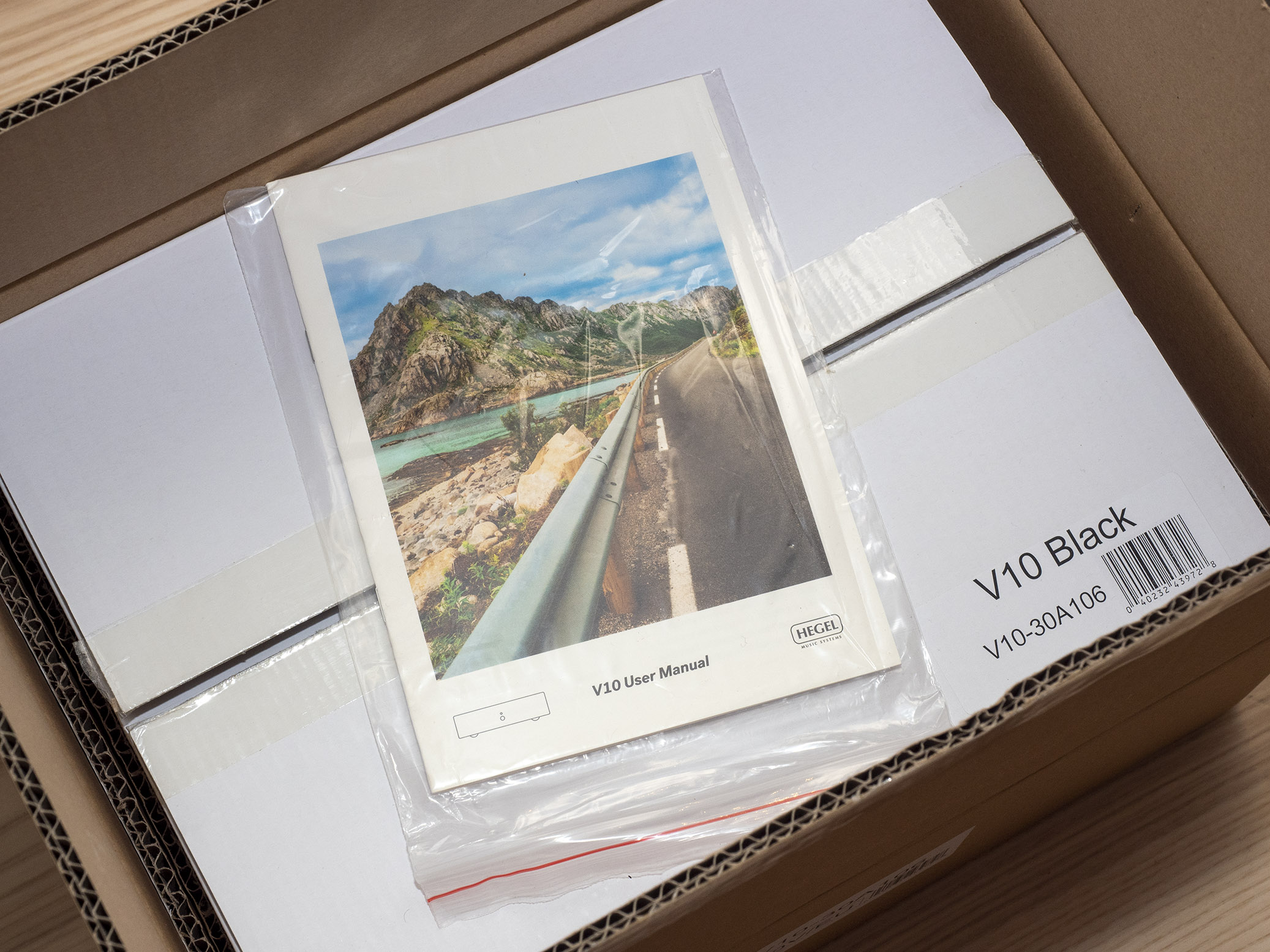 Hegel V10 will be available at Hi-Fi Klubben at an estimated price of NOK 15,000, and soon our test of V10 will be ready on our website.
TECHNICAL SPECIFICATIONS TAKEN FROM HEGEL'S MANUAL:
Amplifier Typology: Ultra low noise discrete JFET transistor input stage for both MC and MM
Gain XLR Out MM: 40dB / 45dB / 50dB / 52dB
Gain XLR Out MC: 60dB / 65dB / 70dB / 72dB
Gain RCA Out MM: 34dB / 39dB / 44dB / 46dB
Gain RCA Out MC: 54dB / 59dB / 64dB / 66dB
MC Load Impedance: Freely adjustable between 33 and 550 ohm / 47 kohm
MM Load Capacitance: 100pF / 147pF / 220pF / 247pF / 320pF / 420pF / 467pF @ 47 kohm
Subsonic Filter: Switchable on / off, -3dB at 20Hz, -18dB octave
RIAA Accuracy: +/- 0,2dB / 20Hz – 20kHz
Output Noise*: -84dB/MM («A» weighted ref: 0dBV), -81dB/MC («A» weighted ref: 0dBV)
Output Impedance XLR / RCA: 200 ohm
Channel Crosstalk: -84dB @1kHz 0dBV
Frequency Response: 2Hz – 20kHz
Distortion (THD) MM: < 0.005% @1kHz 0dBV
Distortion (THD) MC: < 0.009% @1kHz 0dBV
Inputs: 1 x unbalanced (RCA) MM, 1 x unbalanced (RCA) MC
Outputs: 1 x unbalanced fixed (RCA), 1 x balanced fixed (XLR)
Power Adapter: Hegel Power Adapter M30103
Dimensions with Feet: 6 cm x 21 cm x 28 cm
Weight: 2.2kg