John Hvidlykke
Published

2022-10-07 - 12:00 pm
There's something magical about vinyl records. The tactile pleasure of holding the record in your hand and the warm, analogue sound.
But why settle for buying vinyl records – which are bloody expensive, by the way – when you can make your own at home on your kitchen table?
Sweden's Teenage Engineering has a particular flair for quirky and hip inventions. They've recreated Stig Carlsson's classic OD-11 speaker, made a portable radio you can remix on. And they've collaborated with IKEA to create the Frekvens hackable speaker.
This time, the teenage engineers have joined forces with Japanese Yuri Suzuki, who has created a home-use record cutting machine called the PO-80 record factory. And to make it extra quirky, you have to assemble it yourself. Which should be easy, and not require the use of tools.
Once the machine is assembled, you simply plug in an analog signal source, place one of the included cuttable vinyl records on the turntable, lower the cutting needle, and go. That's how simple it is, according to Teenage Engineering.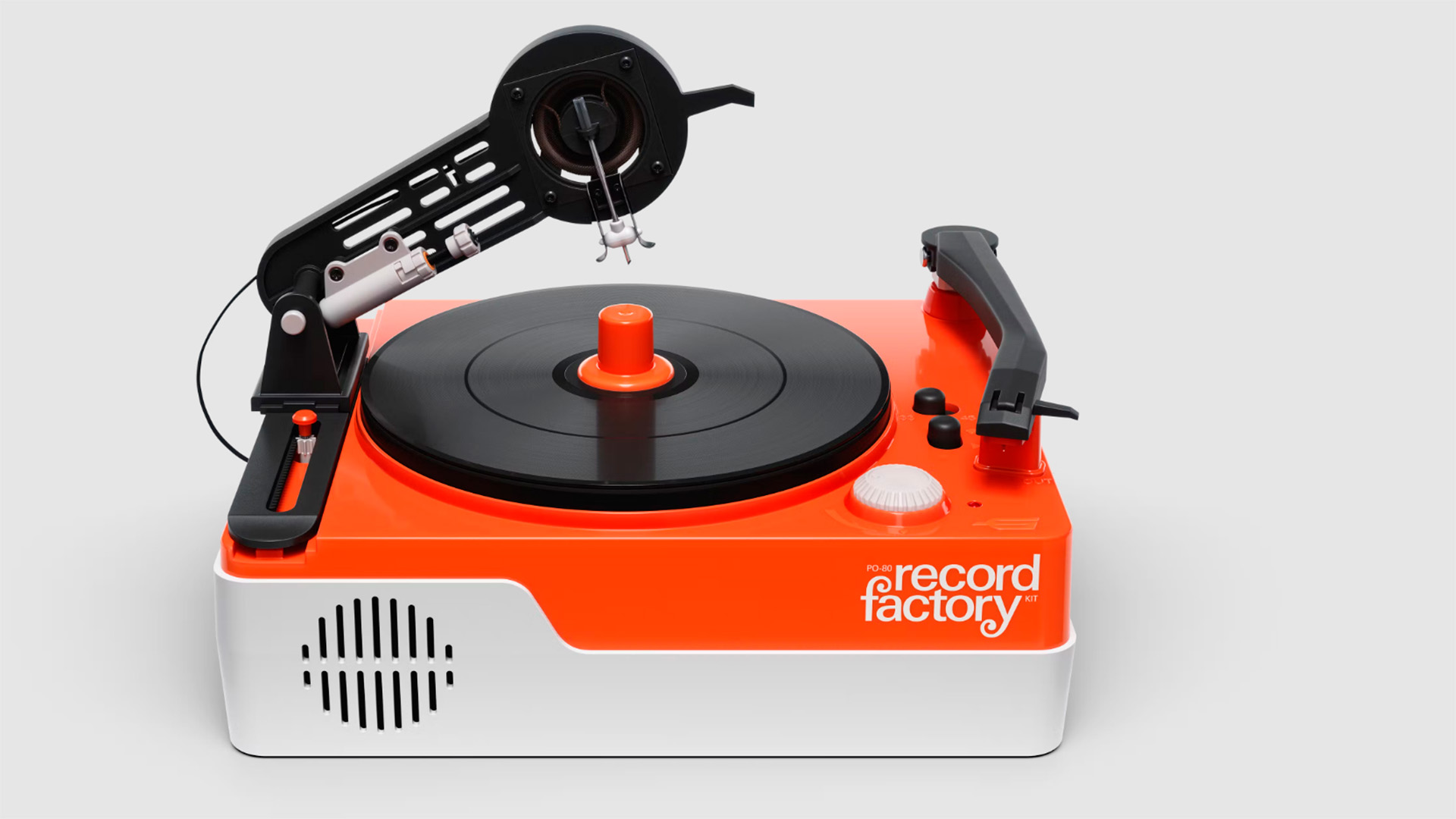 Once the record is finished, it can be played back on the PO-80 using the more regular tone arm and pickup. There's a built-in speaker and analogue 3.5mm minijack output. Whether the records can also be played on a conventional turntable, we can't ascertain from the website. But we guess you can. And that for the sake of the pickup, you'd probably better not.
Like everything else from Teenage Engineering, the PO-80 record factory is made with a glint in the eye and a style-savvy sense of the quirkily hip. The sound is true lo-fi, but definitely recognisable. And the price is just EUR 150. Which is just a twentieth of the only other home use record cutting machine that we know of, the Phonocut.
Five blank vinyl records are included, and extra records cost EUR 20 for five pieces. Extra cutting heads can be purchased for EUR 15.
The machine has previously been sold in a version, made by the Japanese toy manufacturer Gakken.