Unstable power with noise can affect sound, as many realise, and for those who experience it, there are many solutions to the problem. Pro-Ject has its own solution, which is adapted to their own components in the RS series.
The compact Pro-Ject Power Box RS2 Sources can be connected to four devices and provides a more stable and noise-free power supply than if you just plug your devices directly into the wall socket. The power supply has a larger capacity than the small power supplies included with the RS and RS2 components
Pro-Ject also claims that the soundstage becomes more open, details come out better, and the soundstage expands slightly when using a Power Box RS2 Sources.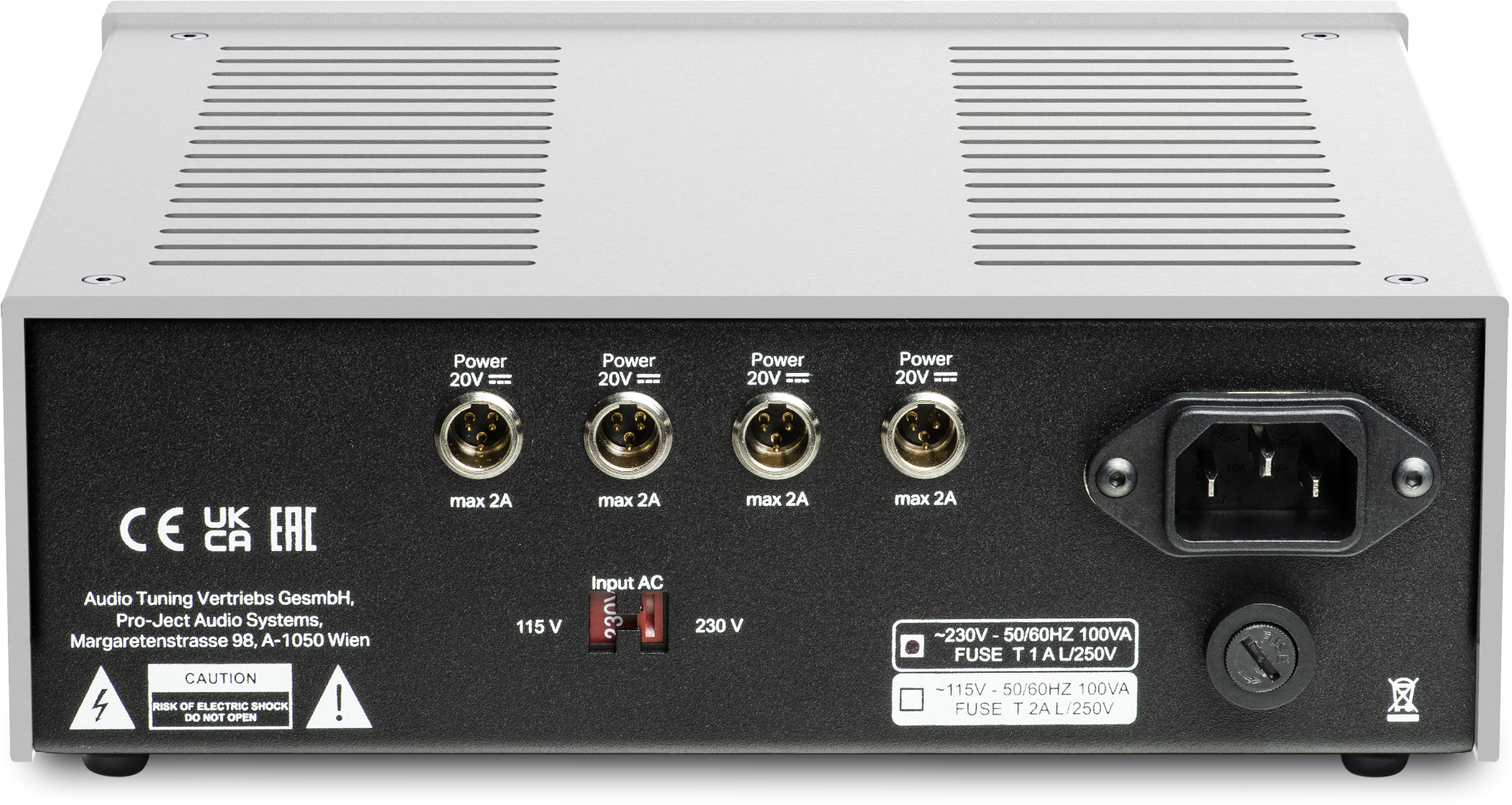 It has a toroidal transformer and a bank of 10,000 μF charging capacitors for filtering. The capacitors have a low ESR value and there is a soft start to avoid peak loads when switching on the power supply.
The power supply is available in black or aluminium grey.