Sennheiser promises that the new HD 560S provides a very neutral sound, which satisfies sound technicians' demands for sound quality, when mixing their recordings. The same qualities will of course also benefit music lovers.
"With natural and accurate reference sound that reveals every detail, complemented by a unique low-frequency extension, the headphones give you a unique sound experience, and a feeling of barely sitting on your head and ears."
HD 560S is light as a feather
The HD 560S weighs next to nothing, only 240 grams. In combination with the open, breathable design, we promise top-class comfort.
The 38 mm drivers are angled slightly backwards, so that the sound to a great extent comes from the front. Like from a pair of loudspeakers. The same principle is used in the flagship HD 800S , which has perhaps the best soundstage we have heard so far from any headphones.
Sennheiser promises that the affordable headphones will provide a soundstage much like from a pair of speakers, but without the placement issues that come with speakers.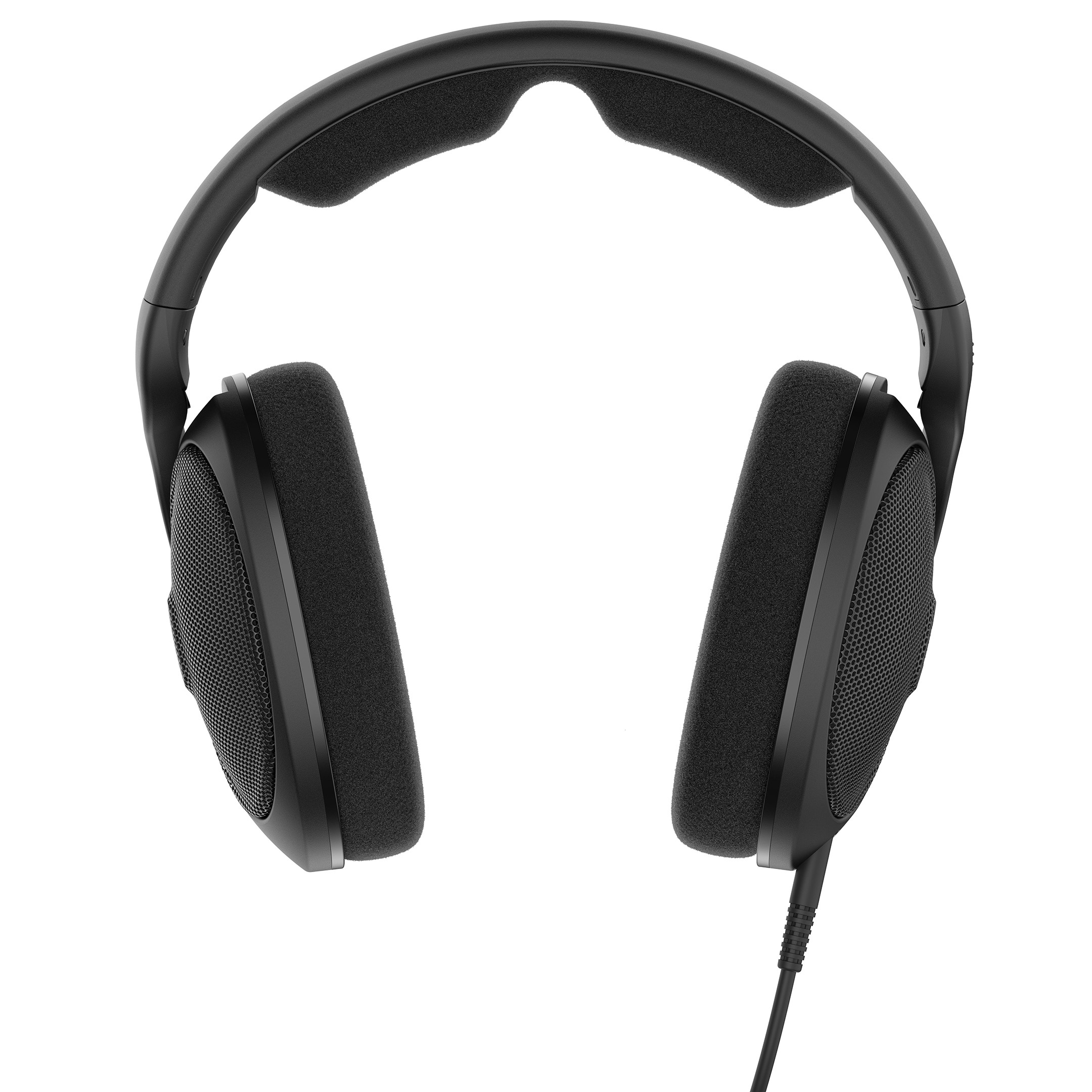 For stationary use
Like most open headphones, the HD 560S is not intended for portable use. Not only is sound leakage a problem, the impedance of 120 ohms can also be somewhat problematic for portable players. In addition, the cable jack is of the large type, 6.3 mm. Admittedly, it comes with a 3.5 mm adapter, but it is most likely intended for sound cards and stationary amplifiers with a small headphone output.
Price and availability
With all this in mind, it is almost unheard og that the HD 560S does not cost more 200 bucks.
We have already received the headphones for review, and we look forward to sharing our experiences with you.