Jabra releases new top model among wireless earplugs. Jabra Elite 85t gets advanced active noise cancellation (ANC), and Jabra is also the first company to provide ANC updates on an existing series of wireless earbuds. Namely Elite 75t and Elite Active 75t. This is done via the Sound + app.
But it is the Elite 85t that is the biggest news, which then also has Jabra's most powerful and most advanced technology for noise cancellation. They promise that it does not compromise on size, fit, comfort or call and sound quality.
Jabra is also the first company to offer an ANC update on an existing series of genuine wireless earbuds. The free update includes both Elite 75t and Elite Active 75t and can be done via the Sound + app.
Jabra Elite 85t with Jabra Advanced ANC
Jabra Elite 85t has Jabra Advanced ANC which is a step up compared to Jabra's standard noise cancellation. Dual processor provides more powerful noise reduction and sound processing. The earplugs are among the smallest with advanced noise cancellation and have HearThrough to let in ambient sound. It is almost necessary if you are going to walk around with clogged earplugs for longer stretches. Both features are adjustable and "specially designed for natural sound and blocking through semi-open design and multiple ANC microphones."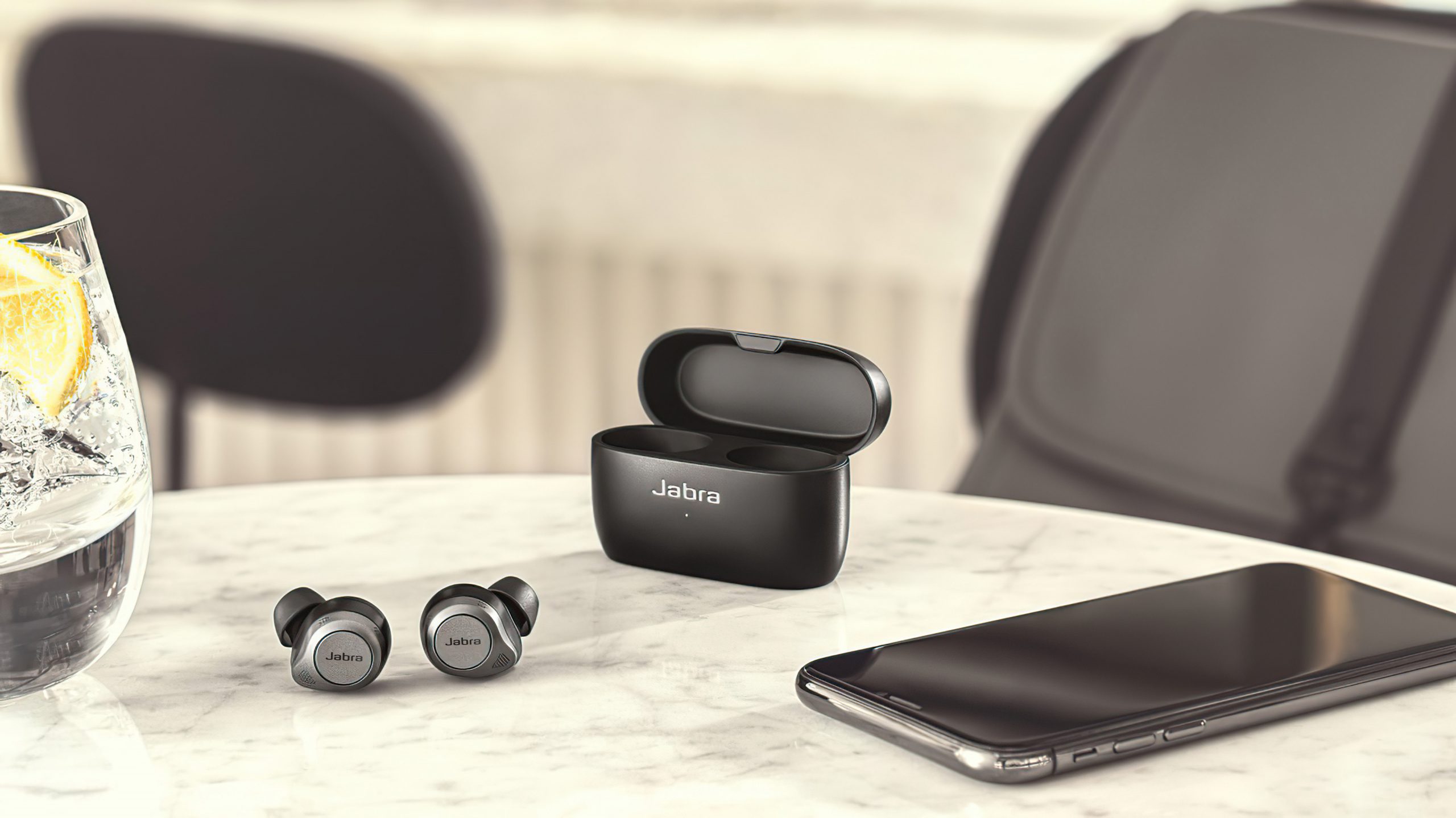 6 microphones
The Jabra Elite 85t has six microphones: three on each earplug, two on the outside and one on the inside. According to Jabra, this provides "first-class call quality for both the user and the other end." In addition, the earplugs have improved protection against wind noise.
The microphones inside and out are used for the Jabra Advanced ANC, which provides improved noise cancellation and filters out more sound. It also gives you the flexibility to choose how loud you want to mute or let in sound. You can adjust from full ANC to full HearThrough, and all levels in between.
Jabra Elite 85t – Semi-open solution
The speaker elements are large, as much as 12 mm. This should give "great sound and powerful bass". The design is semi-open, for increased comfort and which gives little pressure on the ear. In the opinion of the editors, it may make sense to go for a semi-open design if the noise reduction is as effective as it is claimed to be.
The ear pads have an oval shape for better sealing and means that the plugs do not sit so deep in the ear. Again to increase comfort. What we are wondering is whether people who normally do not think earplugs fit very well, will struggle even more with a shallower fit.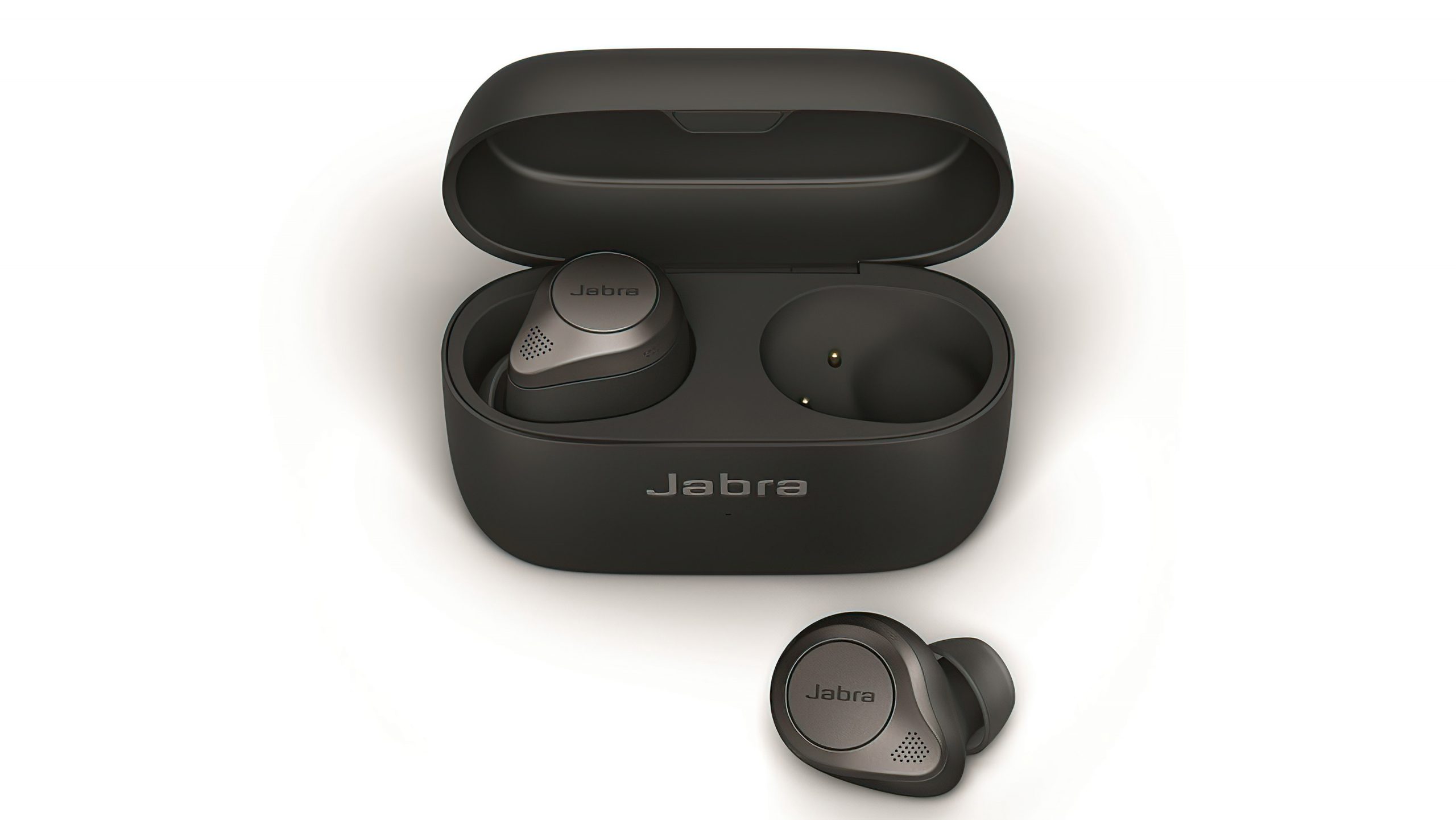 Jabra Elite 85t  Battery life
Elite 85t has up to 5.5 hours of battery life with noise reduction activated. This is extended to 25 hours with the charging case with ANC on and 31 hours with ANC off. The earplugs can be charged wirelessly with a Qi charger.
Elite 75t with ANC as standard
Both Elite 75t and Elite Active 75t can now be upgraded with ANC. The free update has been made available through Jabra's development of Qualcomm technology.
The earplugs can also be purchased with ANC as standard from October 2020. Thus, both existing and new users can experience Jabra's standard ANC, which provides noise cancellation at lower frequencies.
The ANC models will still have IP55 / IP57 certified durability. The battery life with ANC on is 5.5 hours and 24 hours with charging case. The corresponding figures without ANC activated are 7.5 and 28 hours. The ANC earplugs will have the same price as before.

Jabra Elite 85t – availability
Jabra Elite 85t is available from November 2020 at a suggested retail price of 250. Jabra Elite 85t will go on pre-sale in week 41 (October 5-10). Choose between the colors titanium / black from November and gold / beige, copper black, black and gray from January 2021.
More information: jabra.com/elite85t