John Hvidlykke
Published

2023-01-03 - 9:09 am
Samsung's first offering at the CES 2023 show in Las Vegas is computer monitors. And there will (of course) be new models in all their ranges.
Most notable is the updated Odyssey Neo G9 (G95NC), which isn't just gigantic. The 57″ ultrawide display (above) is also the world's first display with dual UHD resolution. For the first time, the gaming monitor delivers 7680 × 2160 resolution and a 32:9 aspect ratio on a single screen.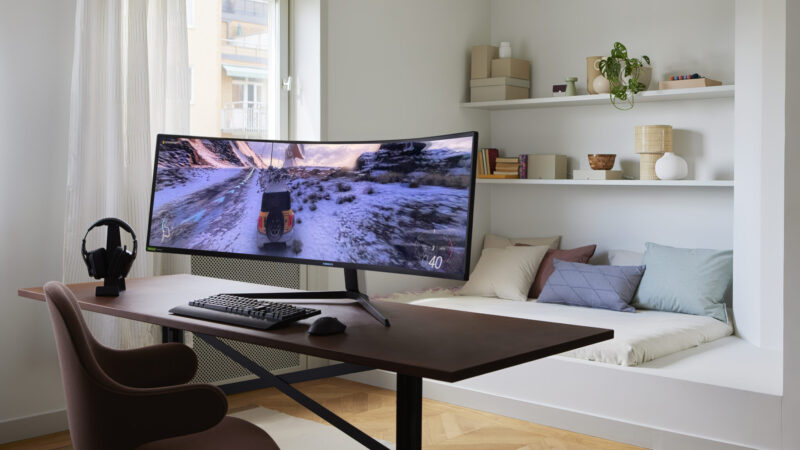 The display is also the world's first with DisplayPort 2.1 support, which transfers data at approximately twice the speed of the previously used DisplayPort 1.4. The Odyssey Neo G9 supports a refresh rate of 240 Hz, so gamers won't miss a beat during fast-paced games. At double UHD resolution, it must require a super-heavyweight graphics card – and wallet.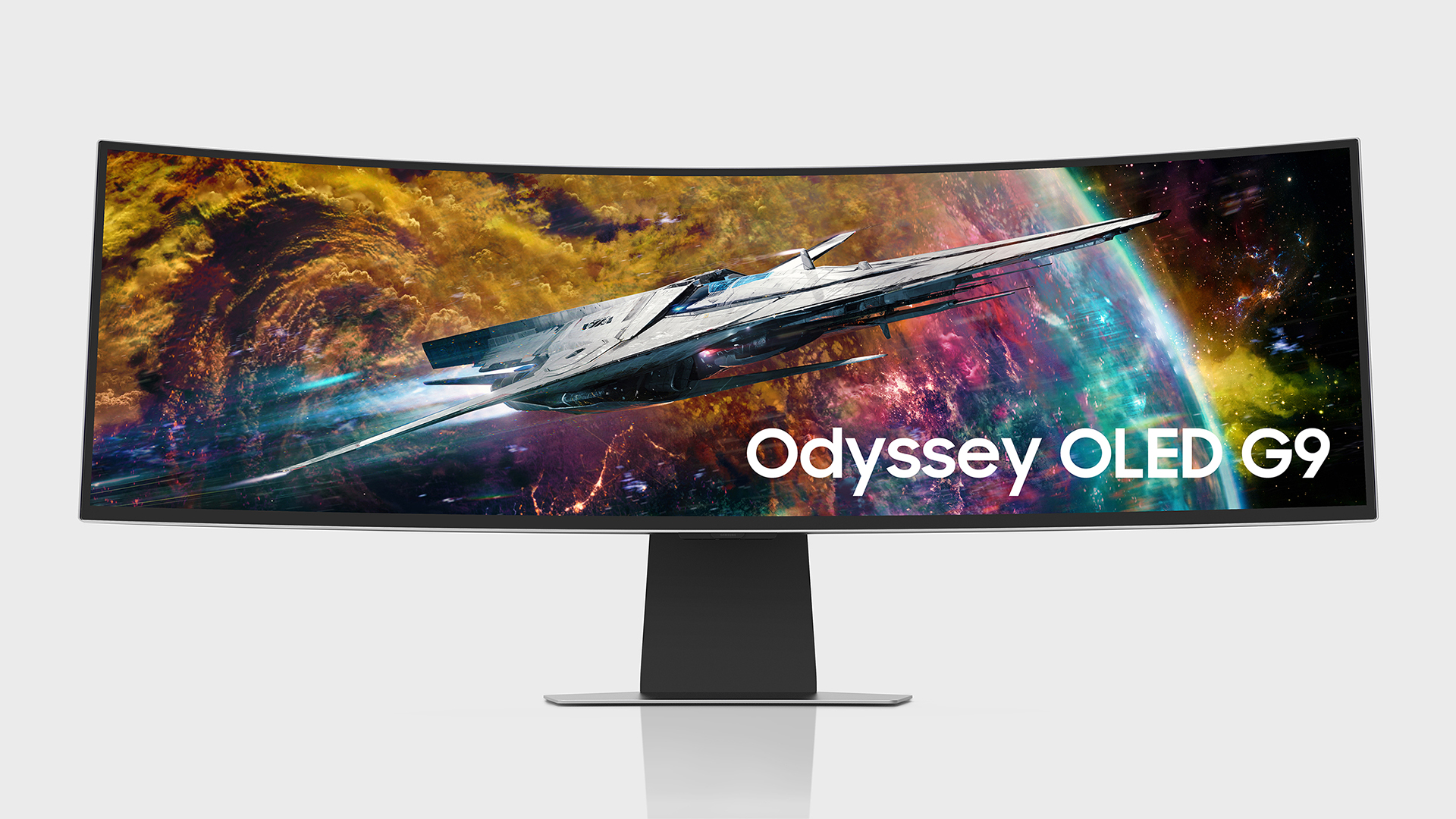 Slightly smaller but with unfathomably deep black is the Odyssey OLED G9 (G95SC), which has a 49″ ultra-wide screen and an OLED panel with double QHD resolution. This screen also has a 240 Hz refresh rate.
Thanks to apps from partners such as Prime Video, Netflix and YouTube, the Odyssey OLED G9 can display smart TVs directly from the internet without the need for a PC.
Graphic designers and photographers can look forward to the ViewFinity S9 (S90PC), a 27″ 5K display optimised for creative users. The monitor's built-in colour calibration engine will ensure accurate screen colours and brightness.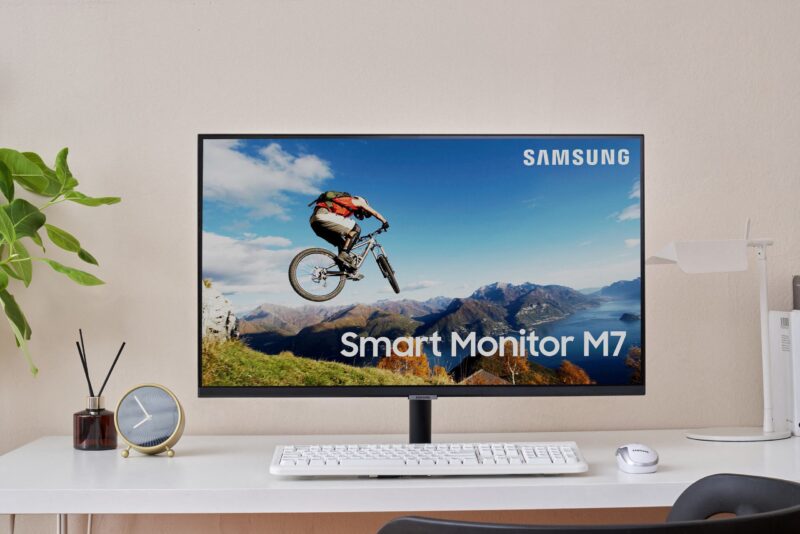 Finally, the range of smart monitors for the home office expands. Smart Monitor M8 (M80C) is now available in a new 27″ with 4K resolution.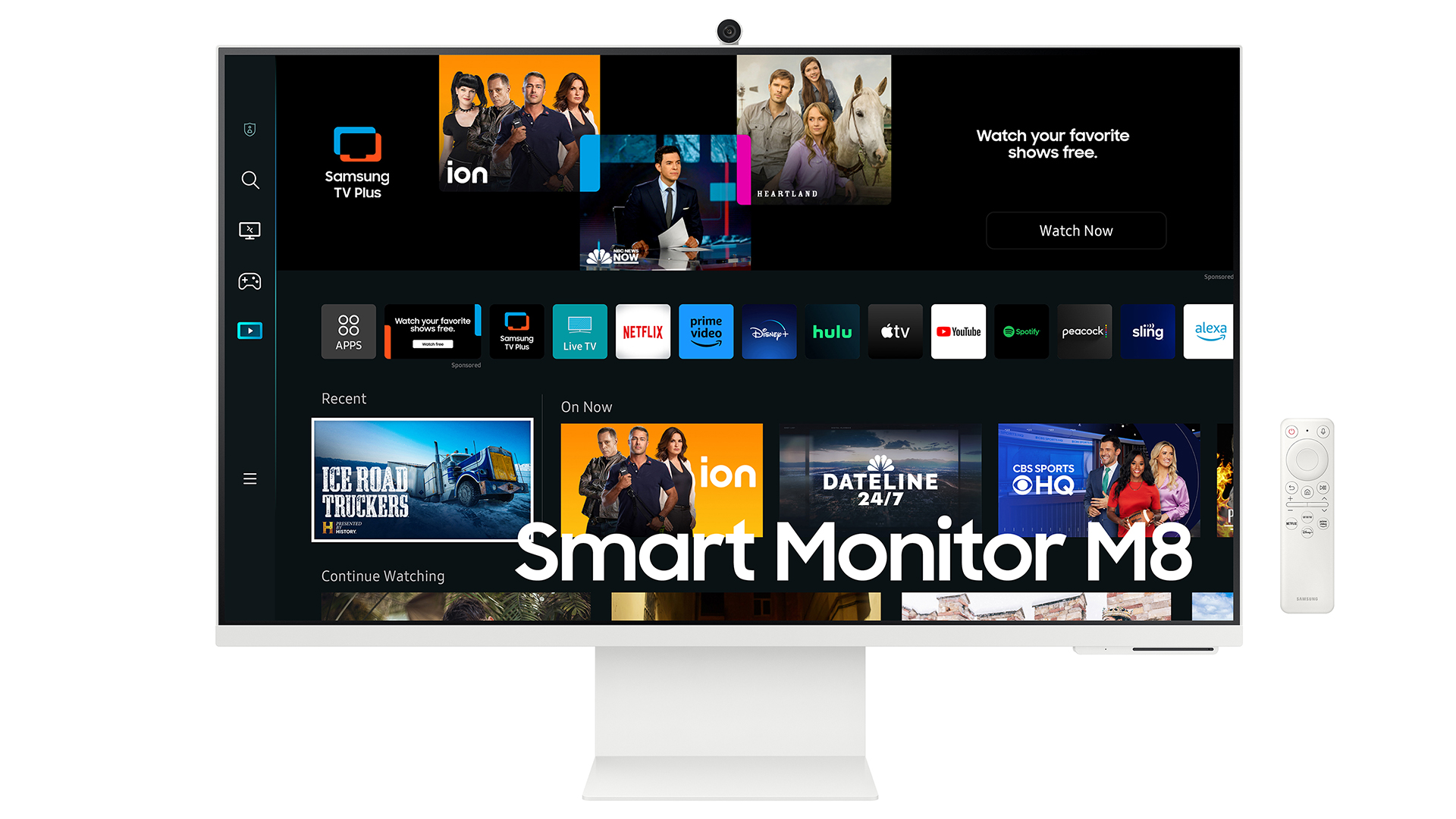 The Smart Monitor M8 can be used to access Prime Video, Netflix, YouTube instantly via the Smart Hub.
The monitors have just been unveiled to the press at the CES 2023 electronics show in the US. When the monitors will reach Europe and what the prices will be is yet to be confirmed.