At last night's Apple event, the company unsurprisingly unveiled the M3 processor, but it was somewhat surprising that they launched the entire series, from M3 to M3 Pro and M3 Max all at once. In the past, Apple has spread out the launches to be able to show first a simpler computer and then professional versions later in the year. But now they showed the Macbook Pro with the full set.
Impressively, the new chips use 3 nanometre technology, while Intel is still stuck at 10nm, and Taiwan's TSMC has reached 5nm. The smaller the size, the more transistors can be packed into the same area, making them faster and more efficient.
Of course, the performance evolution of the M1 and M2 continues in a fairly predictable curve. The low-power cores in the processor are 30 per cent faster than the M2 and as much as 50 per cent faster than the M1. The performance cores, on the other hand, are "only" 30 per cent faster than the M1. However, up to 128GB of memory is now supported, which should make a big difference for heavy workloads.
Also check out
Lightning-fast new iMac
Apple's all-in-one computer skipped a generation and now gets the M3 chipset
The big difference, however, is the upgrade of the graphics circuits. It's not so much about horsepower as memory management. Dynamic Caching uses just the amount of memory needed, rather than the software having to guess in advance, which often means unused resources. According to Apple, we can expect up to 65% faster graphics.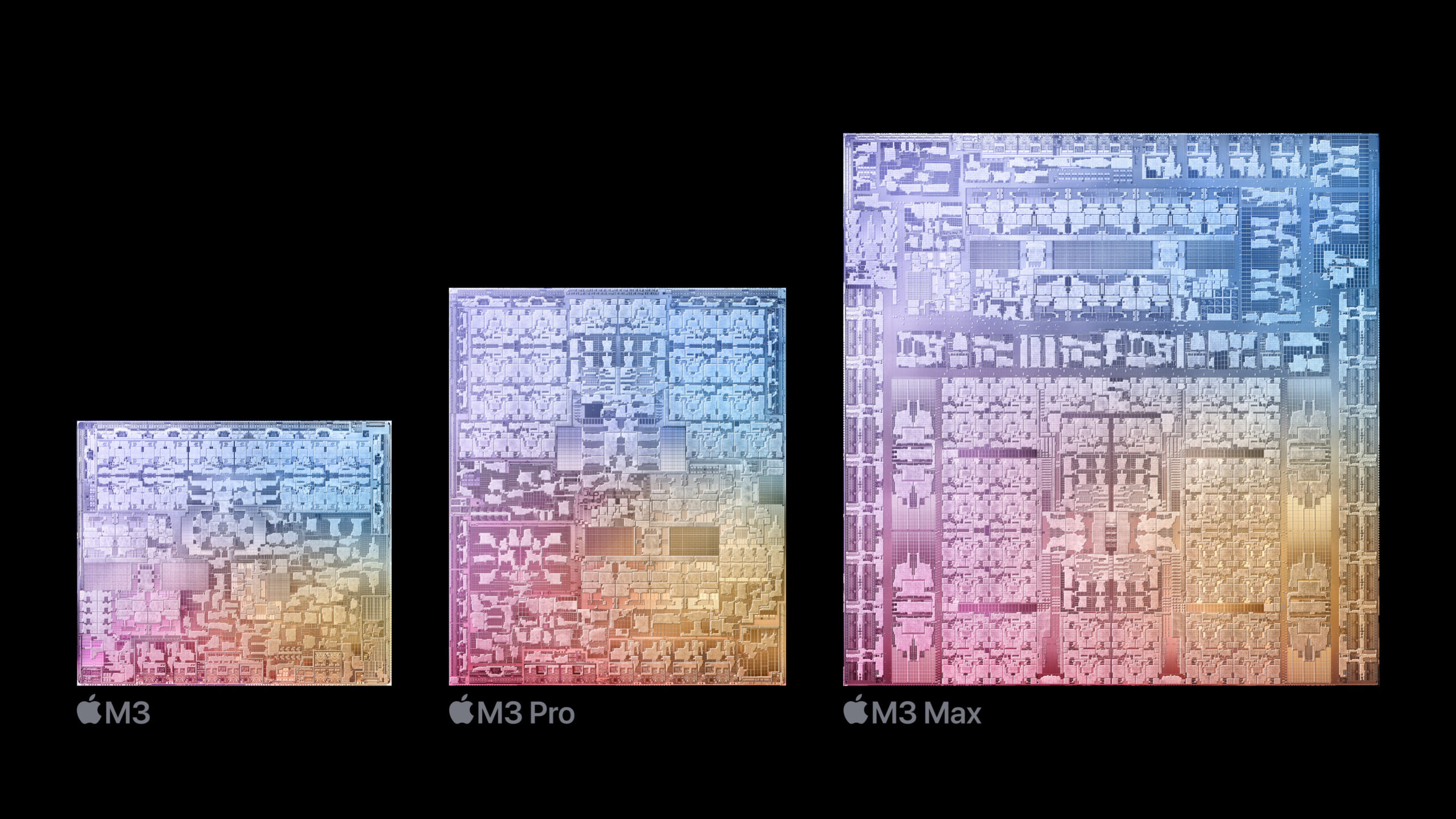 What is new is that the M3 chips support hardware-accelerated ray tracing, mesh shading, and hardware acceleration of AV1 video decoding. Machine learning will also be up to 60 per cent faster.
M3: 25 billion transistors, 8-core processor (4/4), supports 24 GB memory.
M3 Pro: 37 billion transistors, 12-core processor (6/6), 18-core GPU, up to 36 GB memory.
M3 Max: 92 billion transistors, 16-core processor (12/4), 40-core GPU, up to 128 GB memory.
Also check out
Mac in Black!
The new professional laptop is available in 14 or 16 inches and with more horsepower than you need.