A true flagship model should be a bit "over the top" both when it comes to design, specifications and technical performance. In addition, it should feel a little extra stinging in your wallet! And Samsung has not spared the gunpowder with the Q950TS, their new top model for 2020.
The flagship Q950TS comes with all the latest innovations on the image front, including a razor-sharp 8K image panel and a hefty video processor under the hood. It also has a connector full of speakers on the inside. To top it all, Samsung has squeezed all the technology into an extremely slim and sleek packaging.
So is this 8K top model "the Holy Grail" when it comes to photo experiences? Or are there better buys out there that can give just as big a pictorial Nirvana? The one who tests must see!
Design
Q950TS represents a new design twist that Samsung itself has named Infinity Screen. The name refers to so-called "infinity pools" – swimming pools where the water apparently continues endlessly towards the horizon. But here it is the TV that is endless, or rather borderless.
Although the TV screens have gradually become thinner over the years, the frame itself is still usually 1-2 centimeters wide. It is both about protecting the image panel as well as framing the image visually. But now it is this framing Samsung wants to get rid of.
Jam-thin frame: Samsung Q950TS has an image that goes all the way to the edges – so-called Infinity screen. (Photo: Audun Hage)On the Q950TS, they have managed to reduce the framing to a minimum: a millimeter-thin metal strip in brushed steel is the only thing that surrounds the image panel, which by the way is only 1.5 centimeters thick seen from the side. It's quite impressive, considering that the screen is tightly packed with LCD panel, QLED color filter and direct LED backlight, not to mention 8 individual speaker units.
The sleek, frameless design is beautiful to look at, but also has a practical advantage, in that the TV itself takes up less space physically. The Q950TS is available in 65, 75 and 85 inch sizes, all of which have a less dominant appearance than other TVs of similar screen size.
Well prepared for wall mounting
The Q950TS has a couple of features that make it extra suitable for wall mounting. One of them is the wall-mounted No Gap Wall Mount that comes in the box. The wall bracket folds in at the back, and allows the screen to hang close to the wall. When assembled, it protrudes only about 2 centimeters from the wall surface. It's actually smaller than LG's Gallery OLED!
In addition, the Q950TS comes with Samsung's external junction box, One Connect. This allows all HDMI and signal connections to be kept hidden, while being easily accessible when you need to connect a new device. The box only needs a thin cable to transmit power and signal up to the TV, and therefore contributes to a neat and discreet installation.
Note! Note that the Q950TS has a slightly larger box and thicker cable than the 4K screens from Samsung. This is due to more powerful power supply.
Ease of use and features
The Samsung screen is easy to use, while offering many advanced options. The Tizen user interface has sharper graphics and better organized menus, and the TV is super easy to set up using your mobile. We also like the Bluetooth-based remote control, which responds quickly to commands.
The Samsung screen is very well equipped on the app front. With, among others, Netflix, HBO, Amazon Prime, Rakuten, Apple TV + and immediately also Disney +, there is a lot of entertainment on the menu. The Samsung screen also has Airplay 2, which makes it easy to stream iPhone content directly to the TV screen.
For those of us who want to enjoy real 8K content, it is also especially important that the Q950TS has the new YouTube app with 8K resolution on board.
Samsung Q950TS also has Ambient Mode, which is Samsung's "screen saver". It can display images, graphics, weather information and the like, when the screen is in standby. Here it is also possible to upload family photos.
Still no Dolby Vision…
The Q950TS of course supports HDR video, including the open format HDR10 + that Samsung itself has been involved in developing. On the other hand, there is still no sign of the competing format from Dolby, which uses dynamic metadata for an even more contrast-rich image experience.
Netflix has long offered movies and series in Dolby Vision HDR format, and with the launch of Apple TV + and Disney +, even more content is available. On the Q950TS you have to be content with watching these in "regular" HDR format. Here Samsung could learn from Panasonic and Philips, which now support both HDR10 + and Dolby Vision.
However, Samsung has equipped the Q950TS with powerful video processing, which analyzes the image, performs tone mapping and hopefully manages to even out some of the differences between the various HDR formats.
Samsung will probably argue that several streaming services (including Amazon and Rakuten) now offer the open HDR10 + format, but for our part we would like to have the opportunity to choose!
Supports HDMI 2.1
The Samsung Q950TS boasts full HDMI 2.1 support (though only on one of the inputs). This is especially important in the 8K context as it allows for the transmission of video signals in 8K / 60p format. In addition, it supports 4K / 120p (High Frame Rate / HFR), Variable Refresh Rate (VRR) and Auto Low Latency Mode (ALLM). It bodes well for future compatibility with next-generation gaming consoles.
Samsung Q950TS has also got several features that will provide better gaming experience. The Real Game Enhancer + feature can be used to raise the level of detail in dark scenes, so you can more easily spot your opponents. The Q950TS also has a dedicated game mode, with very low delay. We measured so-called input layers to just around 10 milliseconds.
QLED-TV?
The Q950TS is the top model among Samsung's so-called QLED TVs. These are basically traditional LCD TVs, which are trimmed with a number of modern solutions on the inside. The color filter with quantum dots provides a wider range of colors, while a direct LED backlight with local dimming boosts contrast and brightness.
The top model from Samsung has an extra number of LEDs to route with, which is divided into 480 individual zones. These are powered by a powerful power supply, which is also reflected in the power consumption. But something tells us that those who are considering a TV in this price range, can hardly be stopped by a few extra kilowatt hours!
Samsung has also taken into account that many people will place the TV in a home environment with many windows and lights. The Q950TS is equipped with an anti-reflective filter that reduces reflection of the surroundings.
Razor Sharp image quality
Samsung's new top model is crammed full of advanced technology, but the eighty-thousand-kroner question is of course what it looks like in practice! Here it is natural to start with content in 8K resolution, which is the main point of a TV like this.
So far, YouTube is the primary source of 8K quality video. With the launch of the new video encoding AV1, both amateurs and professionals have the opportunity to upload and play content in 8K resolution. Of course, it requires that you have the right hardware!
We have previously been impressed by the works of videographers such as Jacob & Katie Schwarz, Phil Holland and more. Videos of animals, nature, landscape and city life are offered in spooky good quality! Realism is palpable. The images are laser sharp and at the same time very comfortable to rest your eyes on. All details are given the same amount of space, without artificial sharpness or aggressive contour highlighting.
The ability to watch true 8K content in all its glory is clearly the biggest advantage of a TV like the Q950TS. Here you get to experience a wealth of detail that even the best 4K screens are not quite able to copy.
But: We eventually run out of chin-up videos from YouTube, and have to turn to entertainment from Netflix, HBO and 4K Blu-ray, in more common 4K and HD quality. Here, Samsung's smart AI processor uses all its video magic to fill in the missing pixels, and it looks mostly brilliant. Still, it will not be as hefty as real goods. A blood-trimmed 8K TV like this, obviously performs best with high-octane 8K fuel on the tank!
Which image mode?
Those who dive into the Samsung screen's picture settings will find a sea of adjustment options they can frolic in. But for most people, it's probably best to choose a fixed picture mode and leave the rest alone.
For those who like natural colors with the least possible "spices", it is gratifying that Samsung has introduced the new Filmmaker Mode on the 2020 models. This is a super-neutral setting where you feel confident that the TV does as little as possible to manipulate the image. Here, everything from contrast enhancements, contour enhancement and smoothing of movements is either greatly reduced or completely turned off.
Samsung Q950TS looks absolutely creative in Filmmaker Mode, with a natural color palette and smooth movements. At the same time, it gives us a little feeling of driving a sports car with the handbrake on! The Samsung screen has so many video features under the hood that it is tempting to let them run free. If you instead choose the adaptive picture mode Intelligent Mode, the TV analyzes and optimizes the pictures according to all the rules of art. And while this goes against our purist habits, we must admit that the Samsung screen looks very engaging in Intelligent mode. The sharpness becomes completely raw, the colors get a greater glow and more shades, the contrast becomes extremely strong and the brightness dazzling, without it all fading over and becoming artificial or cartoon-like.
Advantages and disadvantages
Samsung's 8K top model must withstand comparison with a number of potent 2020 models, including LG's CX and GX OLED screens, Panasonic's flagship GZ2000, not to forget Samsung's own Q800T and Q95T models. And if we put aside the superb design and impressive sharpness, the Q950TS is not quite as superior as one might expect, given the big price difference. In fact, it is more on par with the competition when it comes to general image parameters such as contrast and color reproduction.
As fine-meshed and precise as the local dimming has become, the Q950TS does not quite match the abysmal-deep reproduction of black as an OLED does. Even with 480 (!) Individual zones, we can still track some halo effects around light objects on a dark background.
The Q950TS, on the other hand, has a juicy brightness that OLED can only dream of (about 1600 nits in HDR Film mode): It comes in handy when you want to watch TV during the day, and gives a hefty glow from intense HDR effects. However, it should be mentioned here that cheaper QLED models such as the Q95T and Q800T already look plenty bright.
We also detect some irregularities in the light distribution from the panel: with test images in light gray over the entire screen, there are signs of so-called vignetting, where the image becomes darker at the edges. In addition, we can faintly glimpse some vertical and horizontal stripes on the screen surface. This is a known phenomenon on LCD screens called dirty screen effect. These strips are not particularly prominent when watching TV, but can seem annoying when watching fast-paced content such as football. No TV is absolutely perfect, but on a high-end model like the Q950TS we actually expected less of this. Could it be a side effect of the super slim form factor?
Sound quality
Samsung Q950TS is equipped with a so-called OTS + (Object Tracking Sound) sound system which consists of as many as 8 speaker elements. These are strategically placed on the back and side sides of the screen to provide a larger and more surround-like sound image.
Our impression is that Samsung has done a good job with the sound on the Q950TS. Here there is good fullness in the bass and clear distinct treble reproduction, which contributes to good speech comprehension. The many speakers also help the sound image match well with the size of the screen. With that said, the TV sound cannot be played very loud until it hits the "wall". The small speakers sound a bit strained, and the bass shows its limitations. Many want more!
There is no doubt that the Q950TS, like most other TVs, should preferably be matched with a soundboard and subwoofer of similar caliber. If you choose a compatible soundboard from Samsung, you can also take advantage of the Q Symphony feature, which connects the TV speakers and the soundboard together into a unison sound picture. We have previously tested this with Samsung's TV and soundboard in the Q800T series, and it definitely gave more flavor.
Conclusion
Samsung's flagship Q950TS is a real treat when it comes to TV design. Squeezing so much potent technique into a sleek, frameless TV looks like a pure engineering feat! The Q950TS also delivers the goods when it comes to image quality, with a razor-sharp, contrast-rich and bright image. But, you should be willing to scroll up to get this glory in the house.
The Samsung Q950TS is an expensive TV, even for the most avid photo enthusiasts. In addition, it is first and foremost on real 8K content that it really excels, and differs from the competition. If you are craving a true 8K TV, but can live without a groundbreaking design, the little brother Q800T therefore appears to be a better buy in our eyes.
Calibration
The Samsung Q950TS supports the Calman Autocal calibration program, which allows you to fine-tune all image parameters automatically. By connecting a PC and relevant measuring equipment, you can set up direct communication between TV and PC and perform automatic calibration.
The Samsung screen comes with a number of different picture modes from the factory, and not surprisingly it is the Film mode that measures best from the TV is new. In addition, the new Filmmaker mode looks very good out of the box, with extremely correct and even color balance. This is a mode you can safely choose for the most neutral colors possible.
Unfortunately, the Autocal setting does not work with Filmmaker Mode, as it is locked at the factory. On the other hand, the normal film mode is a good starting point for precise calibration. Here we achieved 0.4 average delta deviation in the gray tone scale, with a maximum deviation of 0.9, which is far below the limit of 3.0.
The Q950TS gives very good measurement results, but we wish Samsung had a shortcut to image settings on the remote control, as LG and many other manufacturers offer. There is a lot of pressing back and forth to get to the desired settings. A wish for next time!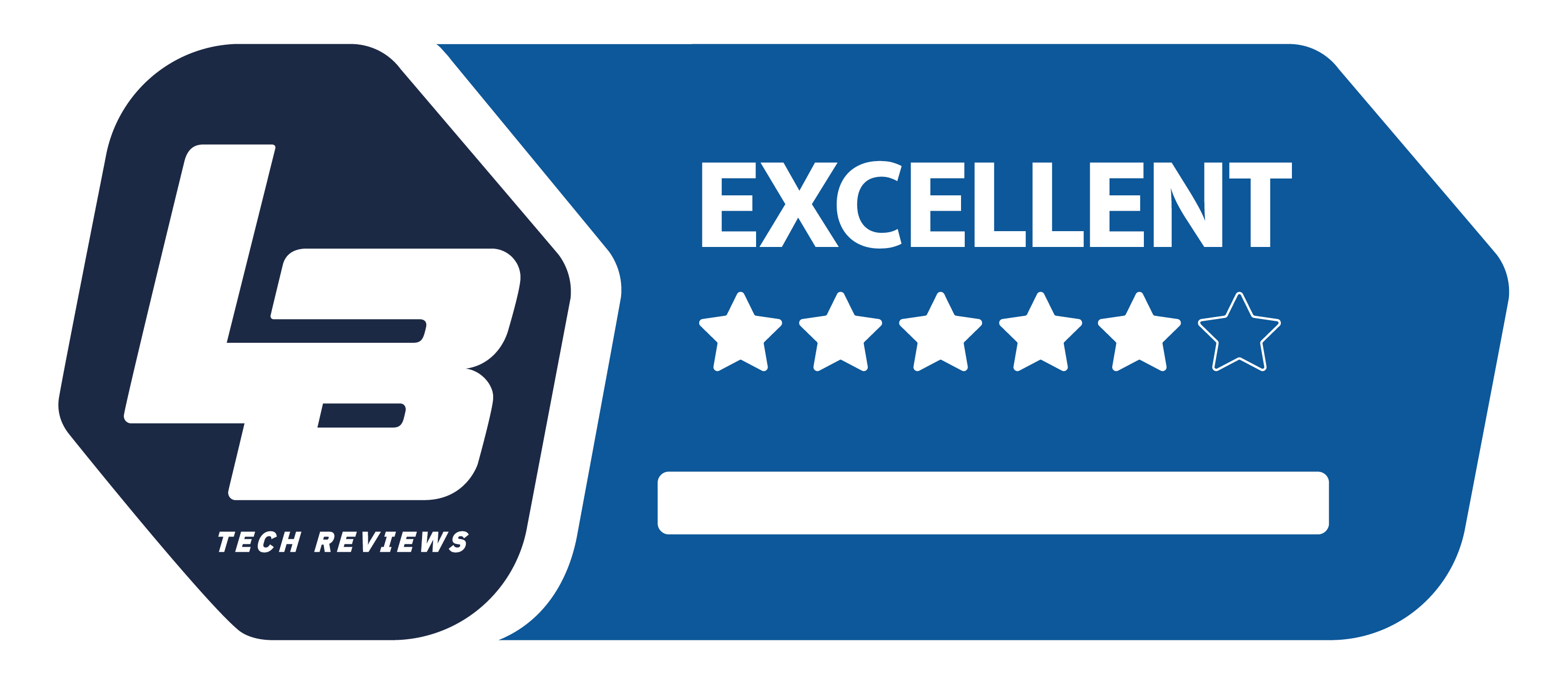 Samsung Q950TS 8K QLED TV
High End
We think
The Samsung Q950T has a sleek design with an almost invisible frame, and the picture quality looks very nice, especially with 8K video which is this TV's ace up its sleeve.
Samsung does not have as superior contrast as one might expect. We also lack support for the Dolby Vision HDR format.