TV with 8K resolution has so far been an exotic curiosity for the most eager – and richest – tech nerds out there. Those who have been happy enough to shell out for an 8K TV have been fed up with unfinished standards, and sadly little access to real 8K content. What's the point then, one might ask?
Our experience is that 8K TVs can look amazing, but it is only when you feed them with real 8K material that they really excel. They do not make a big profit with 4K and HD content: Even though the TV uses all sorts of analyzes, algorithms and processing power to fill in the missing pixels, there will be no replacement for "the real thing". Specifically: Video that has been shot, edited and produced in 8K resolution. Precisely for this reason, the expensive 8K screens struggle to defend the extra price over already very good 4K TVs.
This will probably be the situation for a while ahead as well, but at the same time we sense some bright spots for 2020: The price of 8K-TV is on the way down, and there will be more models and screen sizes to choose from. In addition, things seem to "loosen" on the content side. Who knows, maybe 2020 will be the year where 8K really starts to take off?
Samsung Q800T: Cheaper 8K TV
In any case, Samsung seems to mean it: The Korean manufacturer has so far reserved the razor-sharp 8K resolution for its absolute top models, but this year they are expanding the range with three new series and lowering prices. The cheapest is the Q800T series, which costs about as much as last year's 4K top model Q90R, but with an important upgrade on the image side in the form of a razor-sharp 8K panel! It comes in a variety of screen sizes (65 ″, 75 ″, 82 ″, 98 ″). Not all variants have been confirmed for the Nordics yet, but we have got the claw in both 65 "and 75" for testing!
Design
Samsung Q800T is the little brother of the exotic top models Q900TS and Q950TS, but they have little in common in terms of appearance. While the big brothers ooze luxury with their jam-thin, frameless design, the Q800T looks significantly more ordinary. With a thicker frame in dark metal and plastic, there is nothing that reveals that we are dealing with an expensive high-end model. But maybe that's just fine?
On the other hand, the lack of Samsung's "No Gap" wall mount will probably be a loss for some. This means that the wall mounting must be done with a VESA-compatible mount, and means that the TV protrudes a little further from the wall. The Q800T also lacks Samsung's popular One Connect (external junction box). Thus, the HDMI cables have to be plugged into the back, which can lead to a more messy installation. If you frequently connect equipment on / off, it is best to have the TV standing on a bench, or choose a wall bracket with a swing arm.
Ease of use and features
The Samsung screen is easy to use, while offering many advanced options. The Tizen user interface has received a slight facelift this year, with sharper graphics and better organized menus. The TV is super easy to set up using your mobile, and the menu bar makes it easy to find different types of content. You can sort the services in the order you want.
The range of services is very good: With both Netflix, HBO, Amazon Prime, Rakuten, Apple TV + and soon also Disney + in the portfolio, there is plenty of entertainment to choose from. The Samsung screen also has Airplay 2, which makes it easy to stream iPhone content directly to the TV screen. The Q800T has also received an updated YouTube app, which uses the new AV1 video compression. With this it is now possible to watch YouTube in 8K resolution!
Another novelty on the 2020 models is the Smart view sidebar function, which allows you to display your mobile screen next to the TV content (but so far only from Android mobiles). This can be useful in some contexts, such as when you want to watch a "walkthrough" for video games, follow a chat while watching TV, or you are simply two people who want to see two things at the same time! Fun fact: It is also possible to listen to one "screen" via the headphone output!
Samsung Q800T also has Ambient Mode, which is Samsung's "screen saver". It can display images, graphics, weather information and the like, when the screen is in standby. Here it is also possible to upload family photos.
Of course, the Q800T supports HDR video, including the open HDR10 + format that Samsung itself has been involved in developing. On the other hand, there is – unfortunately – STILL no sign of Dolby Vision support (HDR with dynamic metadata). This means that a lot of Netflix and Apple content cannot be viewed from its potentially best side. Samsung is now the only major TV manufacturer that does not support the Dolby format, probably due to licensing costs.
HDMI 2.1
Samsung can now boast full HDMI 2.1 support on the 2020 models. This is especially important in the 8K context as it allows for the transmission of video signals in 8K / 60p format over the HDMI input, which may become a relevant format in the future. In addition, it includes support for 4K / 120p (High Frame Rate / HFR), Variable Refresh Rate (VRR) and Auto Low Latency Mode (ALLM). It bodes well for future compatibility with next-generation gaming consoles: Both Playstation 5 and Xbox Series X are expected to use features that require HDMI 2.1. However, it should be noted that the Q800T has only one HDMI input that supports full bandwidth, while the other three are limited to standard HDMI 2.0.
Samsung Q800T has also got several features that will provide better gaming experience. Real Game Enhancer + can be used to raise the level of detail in dark scenes, so you can more easily spot your opponents. The Q800T also has a dedicated game mode, with a record low delay. We measured so-called input layers to only 5 milliseconds!
Samsung Q800T is also prepared for smart homes: The new Digital Butler feature makes it easier to search all the gadgets in your home, whether they are controlled via IR, Bluetooth or Wi-Fi. In this way, it is possible to run various interactions and "scenes" – such as the lighting or sun protection being lowered when you watch TV. However, this feature was not ready when we tested the Q800T, so we will have to come back to it.
Image quality
The Samsung Q800T may look a little tame on the outside, but under the hood it glistens with bulging video muscles. In addition to a razor-sharp 8K LCD panel, it also has direct LED taillights with local dimming, plus an Ultra Black filter that makes the screen glass super matte, without annoying mirror images.
To control the 33 million (!) Pixels, Samsung uses the newly developed video processor Quantum Processor 8K, the same one that sits in the top model Q950TS. The new processor is a real powerhouse, using machine learning and artificial intelligence to optimize image quality. And the picture quality is definitely not to be missed!
The first thing that strikes us is, as expected, the extreme image sharpness. The 8K screen is undoubtedly among the sharpest we have seen, but not "sharp" for the eyes in a negative sense: on the contrary, the high-resolution 8K image is very comfortable to rest your eyes on. You experience being able to change focus and move your gaze just like in the real world.
With high-resolution images like this, there is no need for 3D anymore. At the same time, the extreme pixel density ensures a very solid image, without the small holes and irregularities you can see on ordinary TV screens. Here you should walk close to before you see a hint of pixel structure!
8K live
We started with some demo sequences Samsung had provided us with USB. And it definitely looks hefty with 8K in full bandwidth. Scenes of nature, close-ups of animals where you can glimpse all the details down to the thinnest strand of hair, are definitely impressive. However, we have seen these overproduced clips many times before, at trade fairs and the like. Give us something new!
Here, surprisingly, YouTube comes to our rescue. In fact, there has been 8K content on YouTube.com for several years already, but it is only now that it becomes technically possible to watch it on a compatible 8K TV, through the built-in YouTube app. This is undoubtedly an important milestone. And yes… despite harder compression and lower bandwidth than the USB clips, it looks really nice.
Although we find little traditional Hollywood entertainment, there are in return many impressive videos of animals, nature and landscapes that can now be streamed in 8K quality. YouTube is a playground for independent filmmakers, and one of these is film photographer Phil Holland, who presents some hefty clips on his YouTube channel. These were filmed with 8K and 12K (!) Cameras from RED, and have a degree of detail and realism that just has to be seen. Here, the Samsung screen really has an ace up its sleeve compared to regular 4K TVs.
Sparkling colors and contrast
The many YouTube clips also give us a chance to test the other features of the Samsung screen. An LCD with LED backlight may never get as good contrast and black level as an OLED in dark scenes: When you have a "light cannon" on the back of the LCD panel, some light has to leak out somewhere. With this generation, Samsung has still managed to make up for the difference another notch.
Loyal readers will remember that we were very pleased with last year's 4K top model Q90R (Best TV of the year in the high-end class 2019). Since the Q800T uses the same type of taillight with improved power management, there are definitely many familiar features. The Samsung screen has excellent contrast and black level, and it is only when we torture test it with small white dots on a dark background that we can see a small "halo" effect. Live video material such as fireworks, action in dark tunnels, on the other hand, looks completely unproblematic, and here we notice a clear improvement over the Q90R.
The Samsung screen also has plenty of brightness enough to watch TV in broad daylight, while the matte front glass prevents mirror images of the surroundings. Here, the Q800T has a clear advantage over the OLED screens, which typically have lower brightness and brighter front glass.
The color reproduction is also superb: Intense and colorful, with shades of red and green that are far from everyday food. With the Q800T you can choose everything from neutral Film mode to a more adaptive Intelligent mode depending on what you are watching. The common denominator is that there is always a good impact on the colors.
Although the Samsung Q800T gives the biggest chin drop when we feed it with real 8K video, it must be said that it does an excellent job with regular HD and 4K content as well. Fast-paced content such as football looks beautiful, and the Q800T manages to maintain good image sharpness even when it gets hot on the field. Even fairly heavily compressed newscasts look fully livable on the huge 75-inch. Not necessarily better than a good 4K TV, but definitely not any worse either.
Sound quality
The Samsung Q800T comes equipped with a small arsenal of speakers on the back of the screen. This is the first model we test with the so-called Object Tracking Sound + (OTS +) sound system, which is one of Samsung's news on the sound side this year. Instead of locating all the speakers on the underside as usual, the speakers are now distributed at the bottom, sides and top of the TV cabinet to provide better sound distribution. The TV analyzes the audio signal and distributes the sound effects with the aim of providing a more realistic surround effect.
We tested with both music, speech and film, and must say we are relatively impressed with the sound image, which matches the size of the image better than it has done on previous Samsung models. The speech reproduction is both strong and clear. That said, there is no revolution in sheer sound quality. The small speakers sound a bit strained when you turn up the volume, and we can hear some resonance from the cabinet. The bass is also not much to brag about.
It is quite clear that a screen of the Q800T's caliber deserves a proper soundboard with subwoofer. Preferably with Dolby Atmos, which you can now extract from the TV in high quality via the HDMI eARC connector. Another, and potentially more interesting feature is therefore the ability to utilize the TV's own speakers in combination with a soundboard. The so-called Q Symphony synchronizes the sound from the TV and the soundboard, so that the extra speakers can be used to create a larger sound image. Exactly this feature we have not tested yet, but look forward to checking it out with one of Samsung's new soundbars.
Samsung Q800T: Conclusion
TV with 8K resolution has so far been for those who are particularly interested, with little real advantage over already good 4K TVs. With the introduction of i.a. YouTube in 8K quality, however, some important important pieces fall into place, which makes 8K TV significantly more interesting! Suddenly, there is a significant amount of content out there that requires an 8K TV to be viewed in the best possible quality. In that sense, it is good timing that Samsung can offer a compatible 8K model in a lower price range than before. The Q800T appears a bit ribbed for equipment in some areas, especially when we take the price into account. But when it comes to picture quality, it really delivers the goods! Samsung Q800T is a razor-sharp starting shot for the TV year 2020, and a TV we can safely recommend.
Calibrating Samsung Q800T
This Samsung model does not support Calman AutoCal (automatic calibration) as found on the more expensive QLED models. Thus, you have to calibrate the TV "by hand" using the manual settings. This is undoubtedly more time consuming, as Samsung's menu system is a bit cumbersome for us advanced users. For example, it takes about 20 clicks to get in and out of the color space controls! Here Samsung could have something to learn from LG, which at least includes a settings shortcut on its remote control.
Fortunately, it does not require very large adjustments to make the Q800T look very accurate. It measures relatively well out of the box, and with our test specimen it kept making a slight adjustment of the grayscale to achieve good, neutral color results. Not surprisingly, it is the Film mode that measures best,, it has only a little too much green and blue in it, which makes the picture a little cold. The TV tracks the EOTF gamma curve for HDR very well, with the exception of a slightly dark part at the bottom. That is, the screen is a little blacker than it should be, in the darkest scenes. On the other hand, it is completely coated in the lighter shades.
The Samsung screen is also very bright, as you can see from our measurements:
Brightness NITS:
2% window: 910 nits
5% window: 920 nits
10% window: 1100 nits
50% window: 660 nits
75% window: 410 nits
100% window: 370 nits
The colors, on the other hand, could have been even more correct: Samsung has emphasized achieving good measurement results at 100% color intensity (RGB). But at the same time, this means that all shades below 100% are heavily undersaturated! We rather want to balance the color saturation so that it is slightly oversaturated at the top and undersaturated at the bottom, to get an overall as even as possible color balance. We are a little surprised that Samsung does not develop a more precise color decoder that can keep up with the best on the market. Here, among others, Panasonic is an example to follow, but it should be mentioned that LG has also achieved major improvements in recent years. To sum up, the Samsung Q800T provides fully approved measurement results, more than good enough to enjoy movies at home in the living room – but there is also no reference "color grading" monitor we are talking about.
All calibration is performed by Gorm Sorensen from ProCal. Gorm Sorensen is an ISF- and THX-certified calibration expert with years of experience in TV / AV, cinema and broadcasting.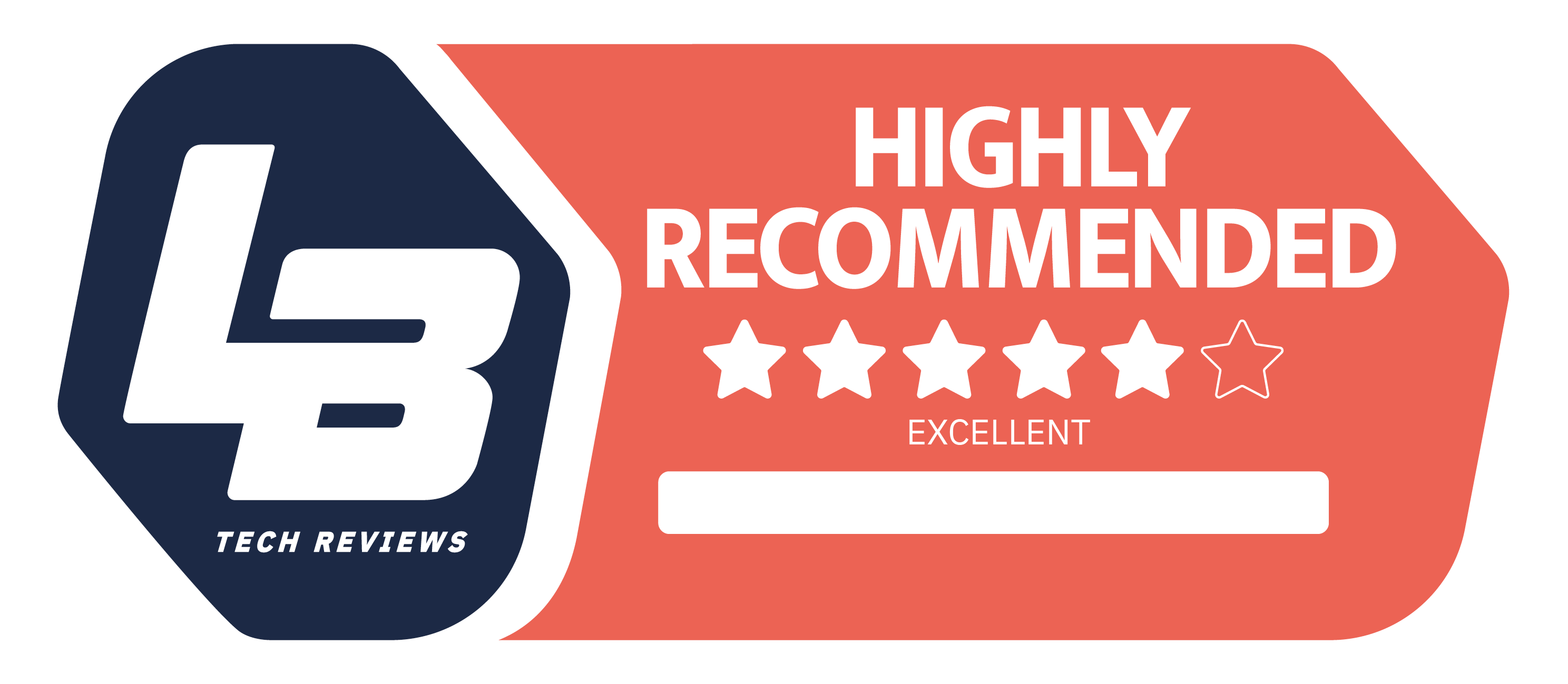 Samsung Q800T (QE75Q800T)
High End
We think
Samsung Q800T delivers very high image quality, where of course it is the 8K sharpness that impresses the most. In addition, both contrast and black level are very convincing.
Samsung has saved a bit on the equipment in some places, and it's a shame that a TV in this class does not support the HDR format Dolby Vision, or advanced calibration modes such as CalMAN AutoCal.