For many, LG is synonymous with OLED TVs and the South Korean manufacturer certainly loves to push the boundaries of what modern technology can deliver. We've seen a number of exotic TV models over the years – wafer-thin panels that can be bonded tightly to the wall, bent or even rolled up in a box! Unfortunately, these designer models are also accompanied by pretty outlandish prices and are not terribly practical in regular use.
Now LG has returned with a new designer TV that seems that little bit smarter and more usable: The new GX series is tailor-made for wall mounting and at a far more affordable price – about 25% lower than the svelte Wallpaper model.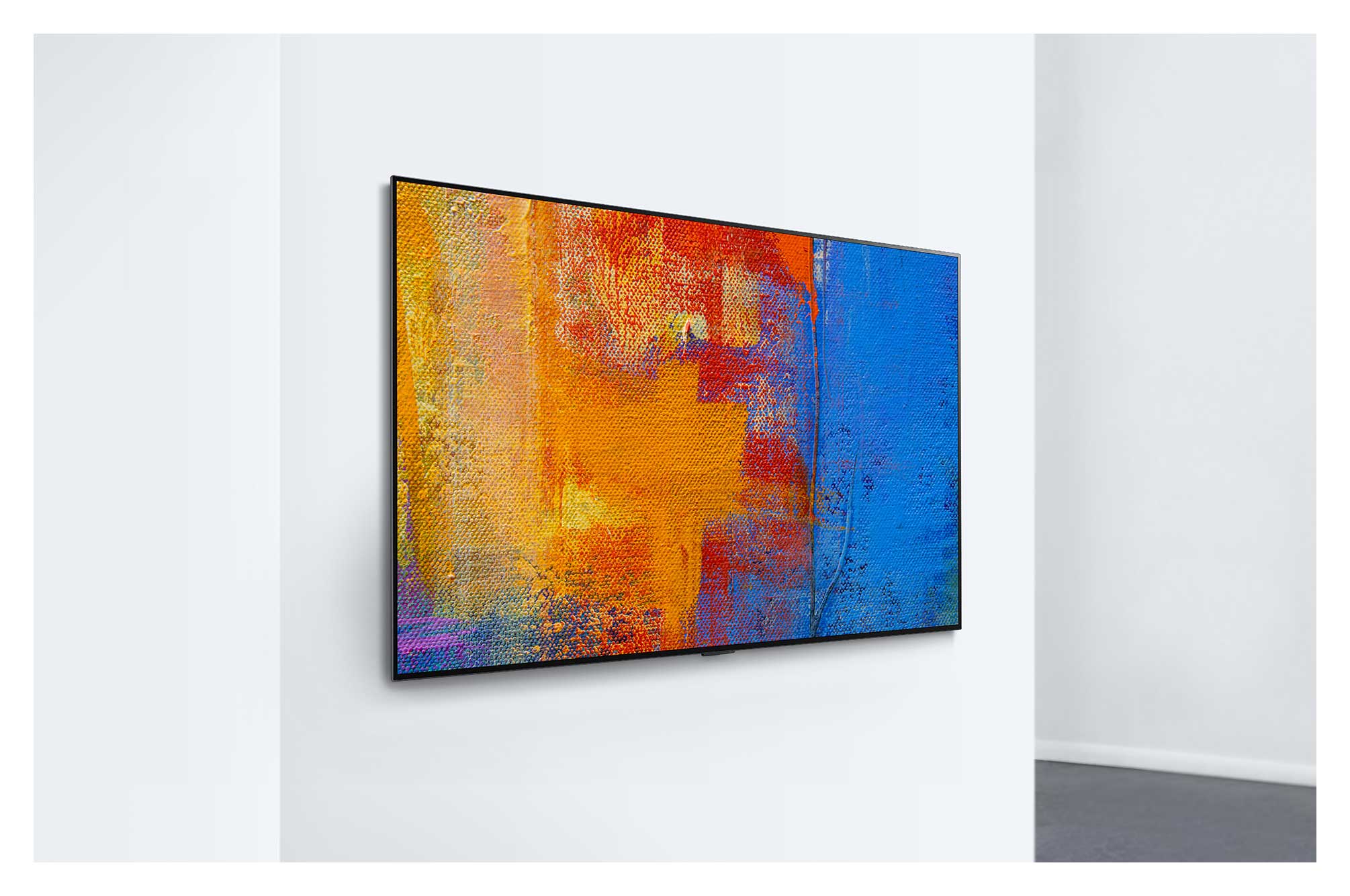 LG OLED GX: Gallery OLED
The OLED GX has been dubbed the "Gallery OLED" and with good reason. LG invested a lot of energy in making the TV easy to hang on the wall and function as an eye-catching centrepiece for the home.
Wall mounting itself is nothing new – most TVs today (including OLED) can be attached to the wall using so-called VESA brackets. There are many elegant solutions to choose from here. Nonetheless, of course it's always best when the TV manufacturer goes to the trouble of constructing a solution from scratch!
Which is precisely what LG has done: The GX comes with a hinged wall bracket designed specifically for this model. It allows the TV to be hung close to the wall while being easy to pull out to make connections.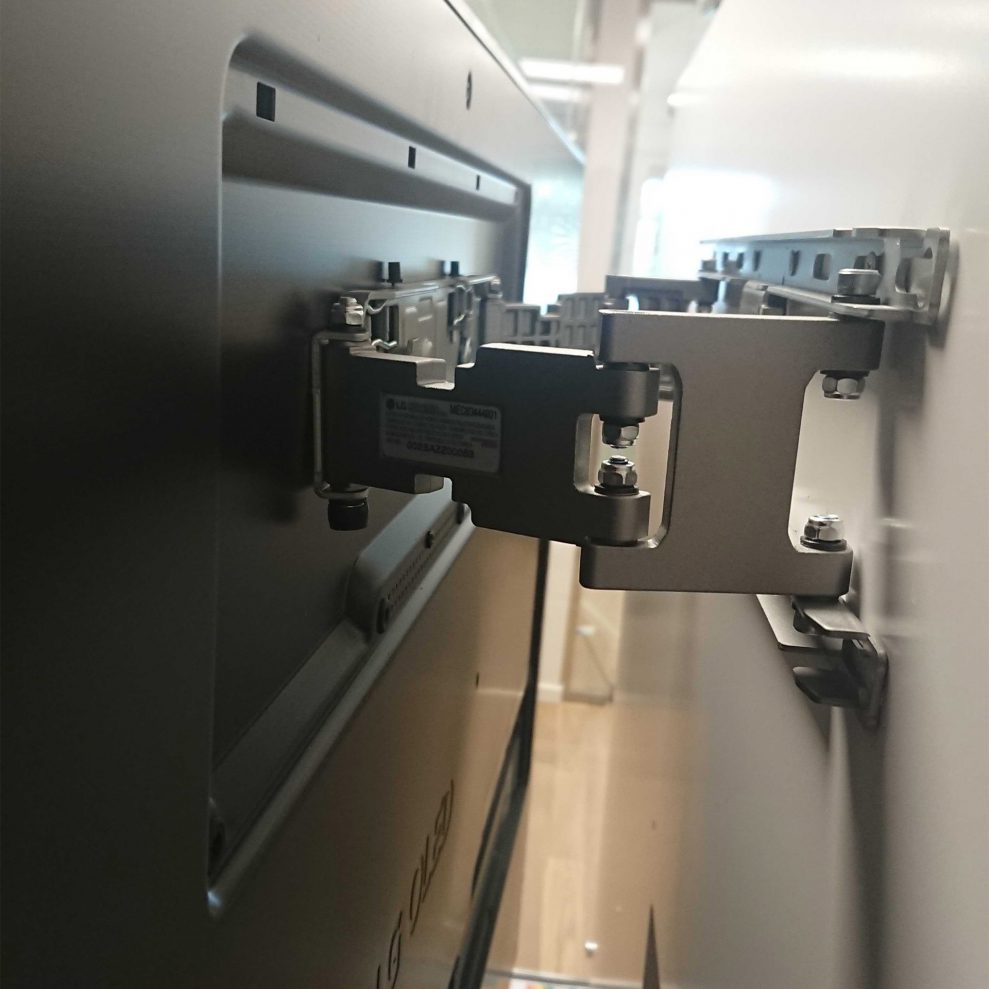 LG is so confident that users will hang the TV right on the wall they don't even include feet in the box. This TV only comes with a wall mount and if, for some reason, you want to place the GX on a table, you'll need to buy feet as an add-on.
Design
The TV cabinet itself is also designed with wall mounting in mind: Power supply, speakers and other electronics are strategically placed to make the entire TV as thin as possible. Everything is integrated, without the need for a separate connection box or power adapter.
In addition, LG has made a separate slot where the wall mount fits, as well as separate grooves for the power and signal cables.  This allows the TV to be pressed all the way to the wall without anything sticking out.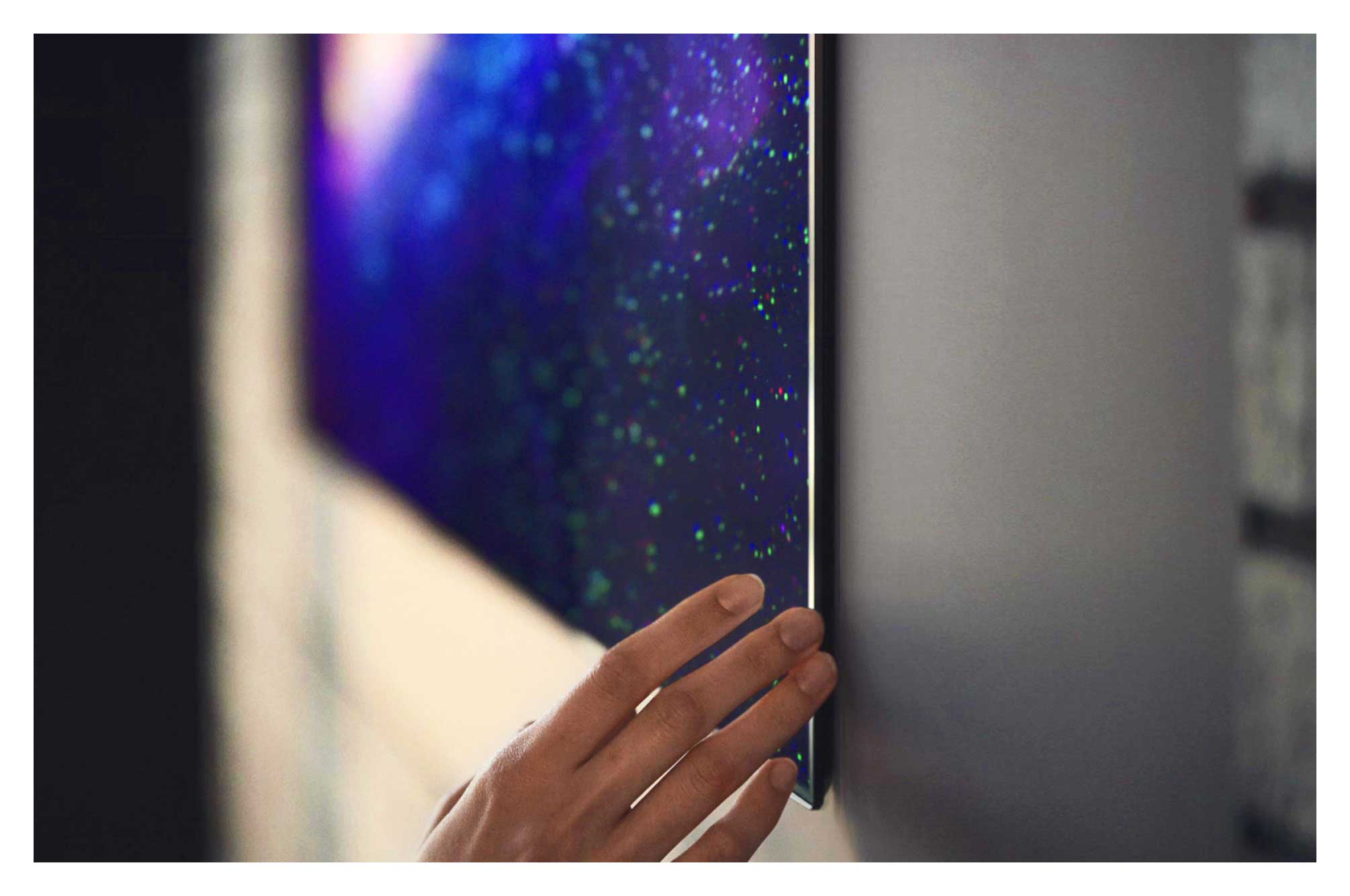 Once mounted, the TV protrudes no more than 2 centimetres from the wall's surface. It's not as thin as the "W" model, but thinner than other OLEDs we've seen so far.
Mounted, the LG display looks incredibly slim and gorgeous. It may not evoke the same hyper-flat and floaty impressions as the more expensive "W" model does, but it's close. Taking into account that everything is integrated (and minus the annoying flat cable of its big brother), the GX appears at least as elegant in our eyes. The only enhancement we could imagine was if the image went right out to the edges, as it does on Samsung's Q950TS. That would have been something!
User-friendliness and features
OLED GX comes with the latest version of LG's webOS operating system (5.0). The remote control is the familiar and beloved Magic Remote, with gyro control and active mouse-like pointing and wheel control, which makes it easy to navigate the menus. Though we think a design model like GX might have deserved a premium remote control of its own, similar to the one on the Z9 8K model.
The selection of apps is very good: Besides Netflix, you can access, among others, Amazon Prime, Rakuten, Apple TV+ and, not least, Disney+ when this service becomes available in the Nordic countries later this year.
There's not much to complain about in regard to format support: GX supports the vast majority of HDR formats including Dolby Vision. You can choose from a variety of viewing modes, from the adaptive Genre Selection, where the TV automatically recognizes the video material and optimizes accordingly, to the hyper-neutral Filmmaker Mode.
The GX series also supports HDMI 2.1 on all 4 inputs and is thus ready for the next generation of game consoles, PlayStation 5 and the Xbox X series. LG's 2020 models are packed with nice, gamer-friendly touches, including FreeSync and Nvidia G-Sync. OLED GX also has a very low input lag, which we measured at under 10 milliseconds.
Picture quality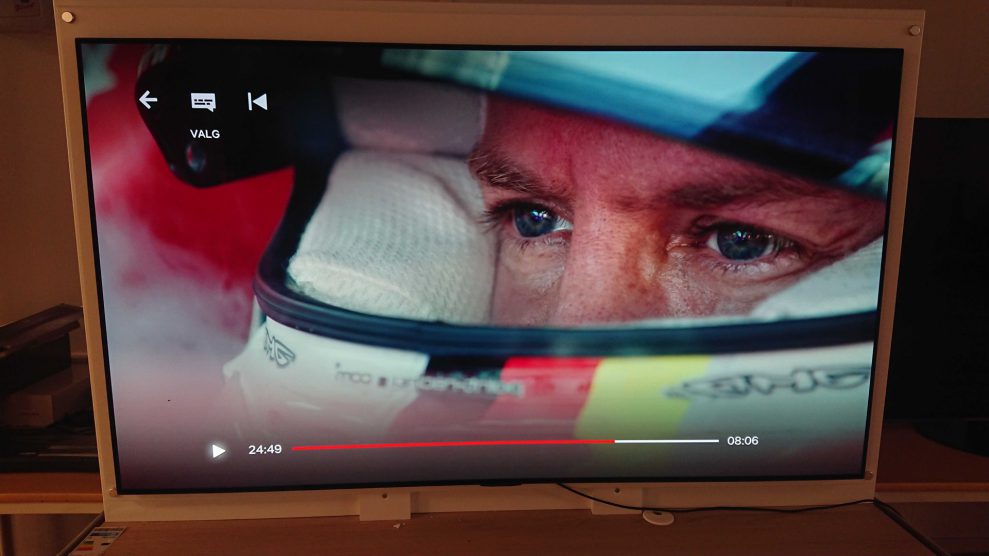 On the picture front, the GX series comes equipped with a thoroughbred 4K OLED panel, while LG's most powerful video processor, the α9 gen 3, handles the image processing. It uses advanced machine learning to continuously improve image quality, which you can switch on or off with the so-called "AI Picture".
In addition, LG, as in previous years, has focused broadly on supporting various video formats and standards. GX supports the vast majority of HDR formats including Dolby Vision (now also in an "IQ" version that adapts to the light in the room). You can choose from a variety of viewing modes, from the adaptive Genre Selection, where the TV automatically recognizes the video material and optimizes accordingly, to the hyper-neutral Filmmaker Mode. The latter filters out all the redundant image settings and ensures accurate film presentation, faithful to the director's intentions."
We started by quickly clicking on to Netflix and the Formula 1 documentary, Drive to Survive. Season 2 unfolds in crystal-clear Dolby Vision HDR quality with a soundtrack in Dolby Atmos! A stunningly good production, with multiple fast-paced race clips and in-depth interviews, with various camera qualities mixed together. A perfect test of the LG screen's capabilities!
The first thing we notice is the sharpness. This year's new 8K displays, such as the Samsung Q800T, definitely look impressive, but LG's 4K OLED isn't far off! Although the number of pixels per inch is of course lower, the LG display squeezes the max out of every pixel. On an OLED display, each pixel is also its own colour and light source, rendering a very densely packed and seamless image. Even with 65 inches at close range, we didn't observe any issues with visible pixel patterns. The perceived image sharpness is superb!
Another thing we noticed was good light uniformity. The LG screen has completely even light distribution across the entire panel, with no hint of shadow effects or specks. The grey scale is very even without visible shades. The same can be said of the colour reproduction, which is extremely smooth. Bright scenes from the Formula 1 circuit look very natural, with no visible colour banding.
When it comes to movement, the LG screen has no apparent trouble keeping up with the lightning-fast F1 cars or even with fast camera panning. The motion equalization is very effective, without becoming artificially smooth. The OLED display also has excellent noise reduction, where it removes hints of compression noise without muddying the small details. Here, LG has definitely upped its game since last year!
We toggle through the LG screen's different viewing modes and discover a favourite in the "Cinema Home" setting. Here we get even and neutral colours, but parts of LG's TruMotion motion interpolation (motion smoothing) remain active. This gave a great combination of natural colours and smooth movements – a nice all-round setting that in our opinion suits most content.
If you're an extreme purist, you can enable the TV's Filmmaker mode. This gives you very neutral colour settings, with all artificial sharpness, noise reduction and motion smoothing turned to zero. This is a welcome touch on classic movies and when you want an image that is "unsullied" by unnecessary image manipulation. As mentioned in our test of the Panasonic HZ1000, we don't consider this feature to be revolutionary when measured against the already decent picture settings. You can achieve much the same by selecting the TV's cinema mode and turning off various features. That said, it's an important step for the TV industry that we've now been given a certified, film-friendly mode that delivers what it promises.
Sound quality
Unlike its predecessor, the E9, which had a visible speaker part just under the picture, the speakers on the GX are completely hidden under the TV. The sound is also slightly affected by this: The soundscape has quite a wide spread but is also a little diffuse, the clarity of dialogue in particular could have been better. However, there's relatively decent fullness in the bass, which provides a good foundation for music and sound effects. However, we noted vibrations in the cabinet with bass-heavy soundtracks. Totally okay internal sound, is our verdict.
GX also supports Dolby Atmos, which means it can decode and send high-quality surround sound from built-in apps and connected sources (4K Blu-ray) and pass the signal on via HDMI eARC to a compatible soundbar! We tested the LG display with the new Atmos soundbar from Sonos, and instantly got a good audio result.
LG also offers a matching soundbar (SNX7) as a part of the GX series – but we haven't tested this yet. It has the same planar design and can be hung on a wall at the same width as the 65″ version. The LG soundbar has virtual Atmos audio with 3.1 channels, separate subwoofer and 420 watts.
Competitors?
The GX series is the first OLED display from LG we tested this year, so it's too early to say which of these is the best purchase. In our experience, there are only small differences in picture quality between the different OLED models, which is why the more affordable CX series will probably be a good alternative. That said, the GX series definitely has an advantage when it comes to design. The design and build quality are sumptuous, and the LG display looks really great on a wall.
If we're forced to name a clear challenger to LG, it would have to be Samsung's new 4K top model, the Q95T. Here, Samsung has set the bar high, both in terms of design and picture quality. Which of these is best, and at what, we hope to be able to tell you more about in an upcoming "shootout"!
Of course, it may be tempting to compare the Gallery OLED with Samsung's designer model, The Frame, but in reality these are two vastly different TVs. OLEDs can be more prone to burn-in than LCDs, which is why static images standing for long periods of time on the screen should be avoided. For the same reason, LG has not included any special gallery feature to display art or family photos on standby on the GX.
Conclusion
The LG OLED65GX is definitely one of the finest OLED TVs we've tested so far. It has a specially designed wall mount and smart solutions that make it perfect for the wall. There's the stark contrast, black level and lively colour rendition we're used to from OLED: In addition, LG has further fine-tuned its image processing to the point where sharpness, noise reduction and "smooth" movements create magical images. In short, the LG GX looks great whether it's turned on or off! Whether you go for the 55", 65" or 77", this is an excellent choice for both picture and interior conscious consumers.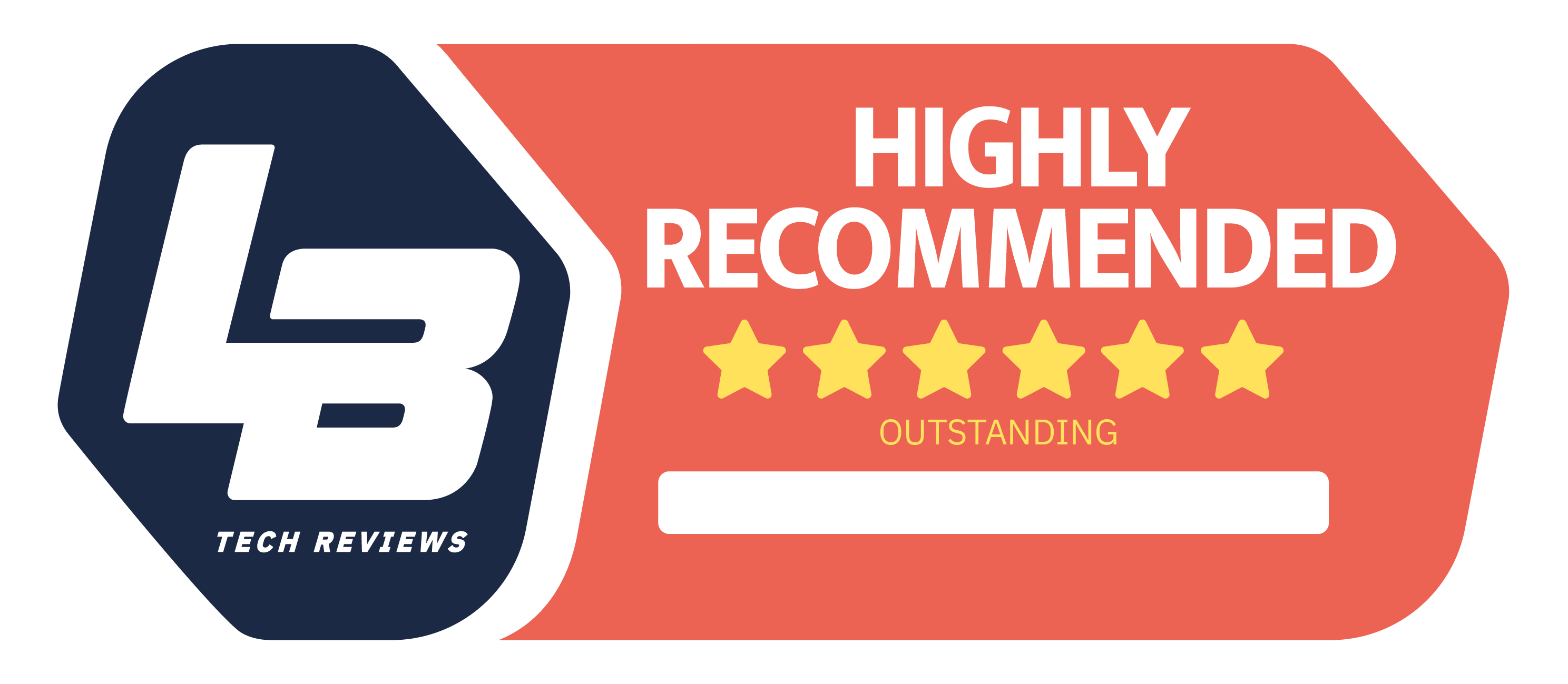 High End
We think
The LG OLED GX delivers superb image quality across the board, with excellent sharpness, contrast and colour reproduction. And it shines like a jewel on the wall!
The audio is a little diffuse and certainly deserves the help of a good Atmos soundbar.