French-based Revival Audio was off to a flying start when we recently tested the Atalante 3 compact speakers. The elegant small speakers impressed with both craftsmanship and sound quality. And so, it was only natural that we also put the larger model to the test.
Technically speaking, the Revival Audio Atalante 5 is a compact speaker since it's intended to be placed on a stand. But there's certainly nothing compact about it. With a height of 71 cm and a width of 42 cm – just slightly larger than the JBL L100 Classic. Placing it in the living room can be quite a challenge, not to mention the challenge it may poses to any possible relationship.
Also check out
Debutants with 30 years of experience
Revival Audio is a new French brand, but the people behind it are experienced and with roots in well-known brands. You can certainly hear that!
Regarding the latter, the exceptionally luxurious design of the Atalante 5 might help just a bit. Just like its smaller counterpart, it boasts genuine walnut veneer with intricate details, showcasing exquisite French craftsmanship at its finest.
Three-way
Revival Audio Atalante 5 stands out as a rare, old-fashioned three-way speaker. There are no overlapping frequency ranges or complex topologies. It consists of a 12" woofer, a 3" midrange dome, and a 28mm dome tweeter, all of which are Revival Audio's very own. The crossover is a classic 12 dB/octave filter without any frills but with high-quality components. The woofer is built as a sandwich construction of woven basalt fibers and felt, the same materials found in the 7-inch driver of Atalante 3. Two cloth frames with grey front fabric can be used to cover the drivers.
The crossover is pretty straightforward, but the components are of high quality. (Photo: Revival Audio)
While the speakers can be placed on the floor, they come with a small wooden strip at the bottom that tilts them slightly backward. However, floor placement usually leads to compromises such as excessive bass and a low perspective, making it advisable to avoid such placement. Instead, the speakers should be mounted on the stands designed for them. This results in a price increase of approximately 400 euros and makes the already sizable speakers even more imposing in the living room.
Bass needs some space
It's harder to fit a pair of giants like the Atalante 5 into the living room than two ordinary compact speakers. First off, the footprint is comparable to a pair of lounge chairs – seeing as they should be moved away from the back wall and side walls. Secondly, the large 12″ woofers are capable of producing a substantial amount of acoustic energy. enough to overpower small rooms with too much bass
If the bass becomes too dominant, you can dampen it by inserting the included foam plugs into the bass reflex ports.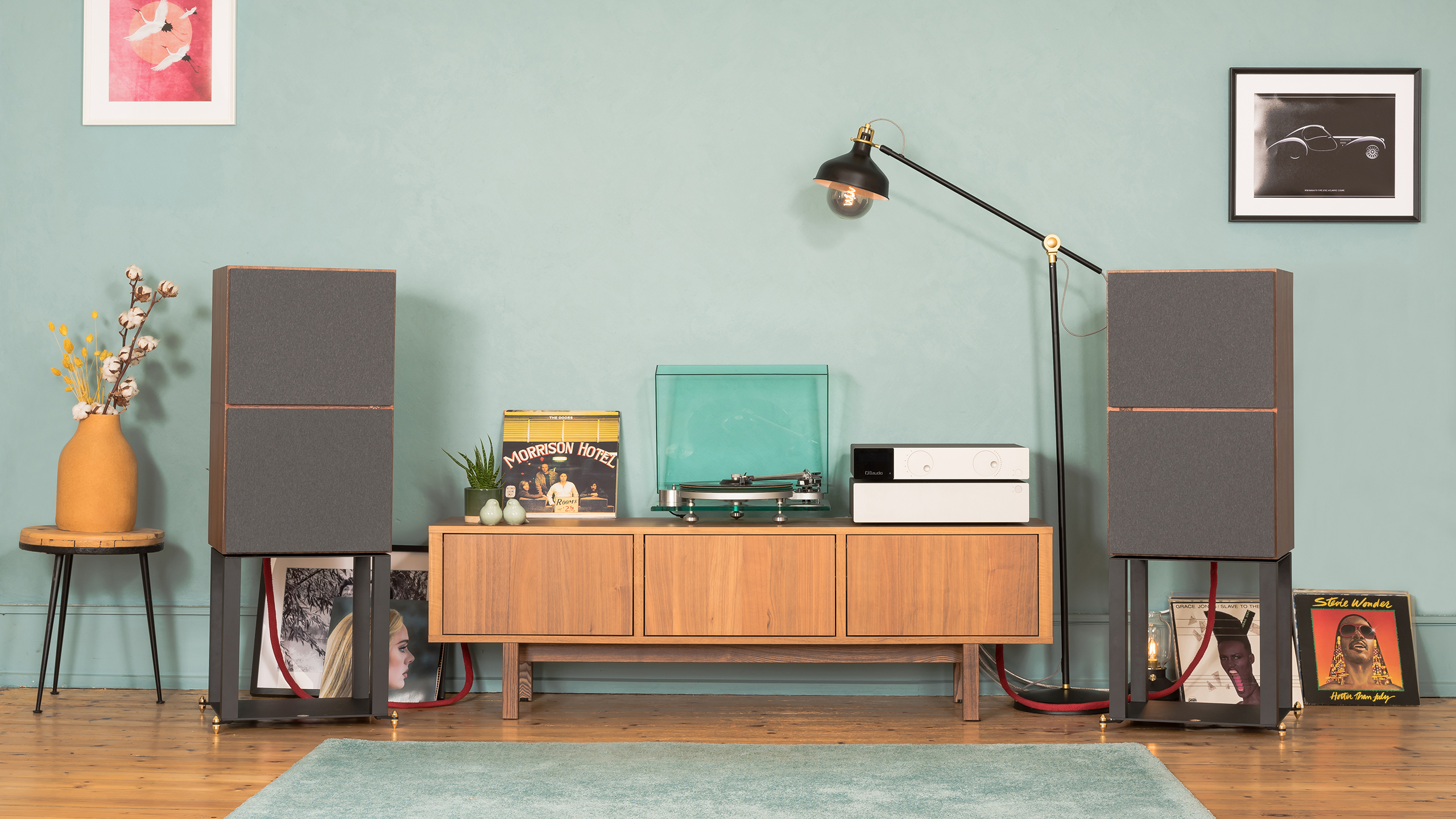 With a sensitivity of 89 dB, the Revival Audio Atalante 5 is relatively easy to drive. However, this does not necessarily guarantee optimal performance with any amplifier. The manufacturer recommends pairing them with amplifiers of 30 watts and above, and specifies a continuous power handling capacity of 200 watts.
Nevertheless, the well-written manual also emphasizes that it's possible for any amplifier to cause damage to a speaker if it is pushed beyond its limits. If the sound is distorted, the recommended solution is to reduce the volume until the distortion is no longer audible. This is an invaluable tip that should always be remembered, as it helps to prevent speaker damage and ensures optimal sound quality.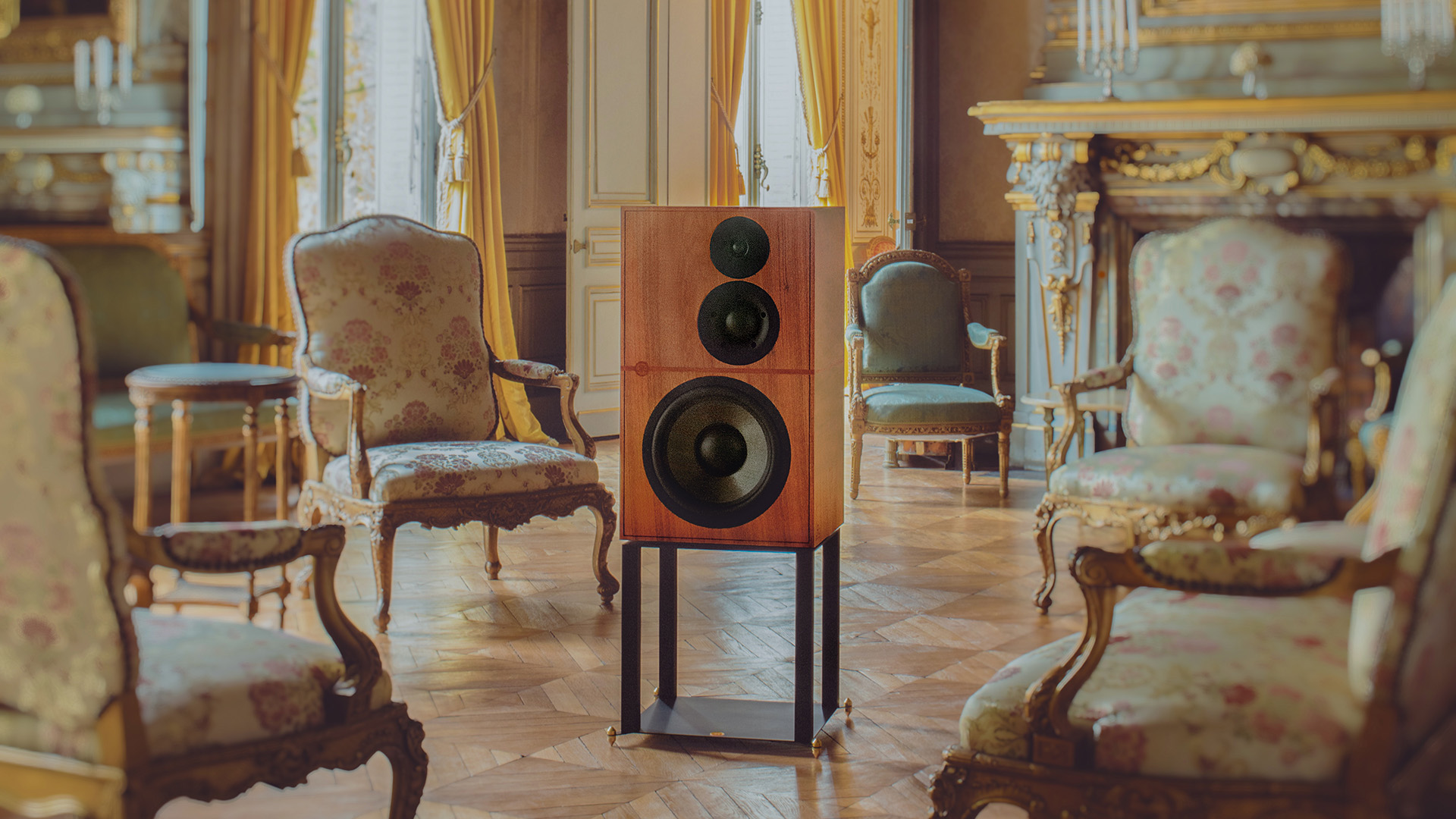 In truth, the Atalante 5 places significant demands to the amplifier, but it's not solely based on the amplifier's output power.
Audio fidelity
Revival Audio Atalante 3 had already impressed with its exceptionally pure sound reproduction, so expectations were understandably high for the Atalante 5. What could they achieve with far more resources – and at the double the price?
The Atalante 3 offered a compact sound profile, while its larger sibling boasts more depth in the lower frequencies. The 12-inch bass driver delivers a deep and nuanced tone that can easily distinguish between an electric and an acoustic bass. While not as physically overwhelming as the Vestlyd V15C, it still packs enough power to set loose objects in the room in motion.
The speaker killer Limit to Your Love by James Blake is effortlessly handled by the Atalante 5. The slow, deep bass glissandos in the final part of the track are not just a uniform rumble but are reproduced as smooth, nuanced transitions between notes.
Neutral midrange
The Atalante 3 impressed us with its exceptional midrange performance, free from any resonance or coloration. And now, its successor, the Atalante 5, holds up just as well in this aspect. However, it posed a challenge for the tester.
I paired the Atalante 5 with my trusty NAD C658/C298 amplifier combo, which serves as my reference in this price range. The C298 power amplifier is a Class D amp with Purifi modules and a respectable output power of 340 watts into four ohms, the nominal impedance of the Atalante 5. This amp is one of the most musical Class D amplifiers available at a reasonable price.
But despite this setup, the sound was somewhat lifeless and unengaging. The details were present, but it lacked the musical energy that had me immersed in new albums when I tested the Atalante 3.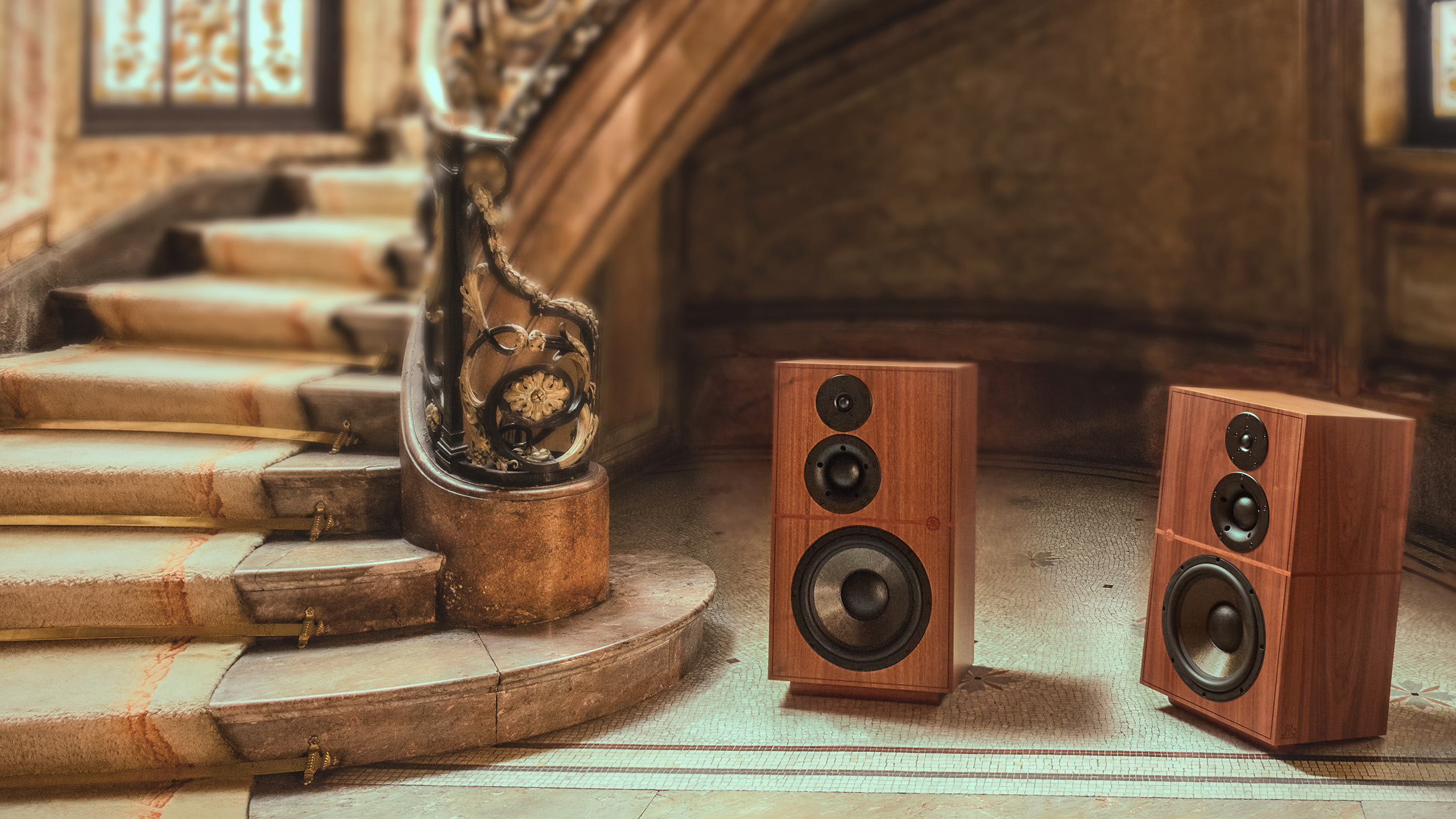 The Magical Pass
Instead, I found my handmade Nelson Pass Zen V2 amplifier. The amplifier looks like a hobby project (which it is), and only delivers around eight watts. But it's in a pure, single-ended Class A. And it's known for its fantastic musical midrange reproduction. I still used the NAD C658 as my preamp.
It made a difference!
Suddenly, the singers were present in the room. Alive and with clear tonal texture. And Atalante 5 could now clearly separate the many voices in the choir on Koyaanisqatsi. The spatial reproduction was also vastly improved. On successful orchestral recordings like the Telarc edition of Johann Strauss' Banditen Galop, the space extended deeply, widely – and not least high – behind the speakers.
It's an interesting paradox, because the answer isn't as simple as saying that the NAD power amplifier is at fault – it is usually well-rounded and highly accurate in most setups, and I have often heard it perform better than it did with the Revival Audio Atalante 5.
However, the Zen amplifier is not the solution either since it lacks both the raw power and control required to handle the large Atalante 5 speakers, and despite its presence, it clearly struggled with dynamic passages.
Atalante 5's competitors
Revival Audio's Atalante 5 competes in (the lower end of) the high-end market, so there are plenty of alternatives to consider. There are fun and unapologetic speakers like the JBL L100 Classic and Klipsch Heresy IV, as well as ultra-precise performers like the KEF R7 Meta and Dynaudio Confidence 20. So why choose a newcomer? Ultimately, it comes down to personal taste. Atalante 5 can deliver a truly clean and uncolored sound with an impressive soundstage under the right conditions. Therefore, it deserves consideration, but you should audition them with your own amplifier.
Verdict
Revival Audio Atalante 5 is an impressive speaker, especially since everything is made from scratch and considering that the company is only one and a half years old. The craftsmanship is of high quality and in terms of sound, it can compete with more established competitors in the same price range. Atalante 5 might not have a monitor sound, but it doesn't compromise on anything. If you pair it with a good tube amplifier or a Class A amplifier, the results can be magical!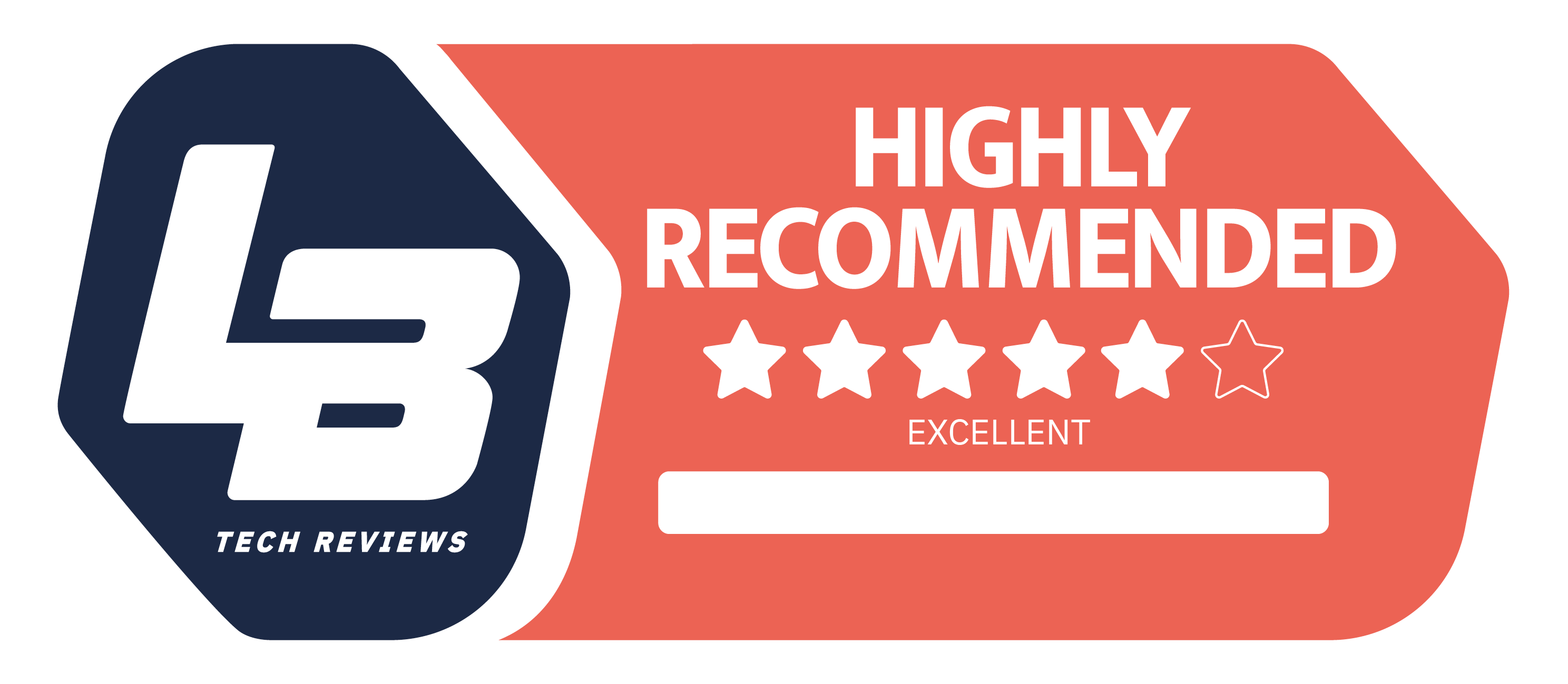 High End
We think
Impeccable craftsmanship with stunning details and an uncolored, pure sound. High price, but excellent value for money.
Extremely large. Requires a powerful amplifier.