The original was launched in 1957 and was intended as a centre speaker (!) between a par of other Klipsch speakers, such as the huge Klipschorn. Maybe that's why it didn't get a name; it was just called Klipsch H. A bit shocking, when other models had cool names like Klipschorn and Cornwall.
It wasn't to be christened Heresy until many years later. Partly because Paul Klipsch himself was accused of heresy by one of his employees. Who considered it heresy that Klipsch designed a speaker that broke with the design principles of Klipsch, which only made speakers for corner or wall placement.
As part of the story, an informal internal competition was held to come up with names for the speakers. It could have ended up with Littlebighorn, Herald, Kybrid (Hi Ivor), Klipschette, Hornette or Honey Horn (!).
The heresy became public in 1964, when the speakers were finally named, and the Heresy pair we test here is called Heresy IV, the fourth version of the legendary speaker.
Which is in really good company.
The Heresy IV is the smallest in a series that Klipsch calls Heritage, speakers that have been around since Paul Klipsch started the company. The exception is the larger Forte, which was first launched in 1985. The Heresy IV is much smaller than the Forte and blends easily into the room.
The speakers, made by hand in Hope, Arkansas, USA, feature an angled frame underneath. Suitable for a centre speaker that can't be that tall if you need to fit a screen or TV above.
While the frame below is lacquered black, the speakers are available in matching wood veneers in American walnut, cherry, black ash or mottled grey oak.
The speakers can actually be bought individually if you want to use the Heresy as a centre channel in your home cinema, but I think most people would be more interested in two of them.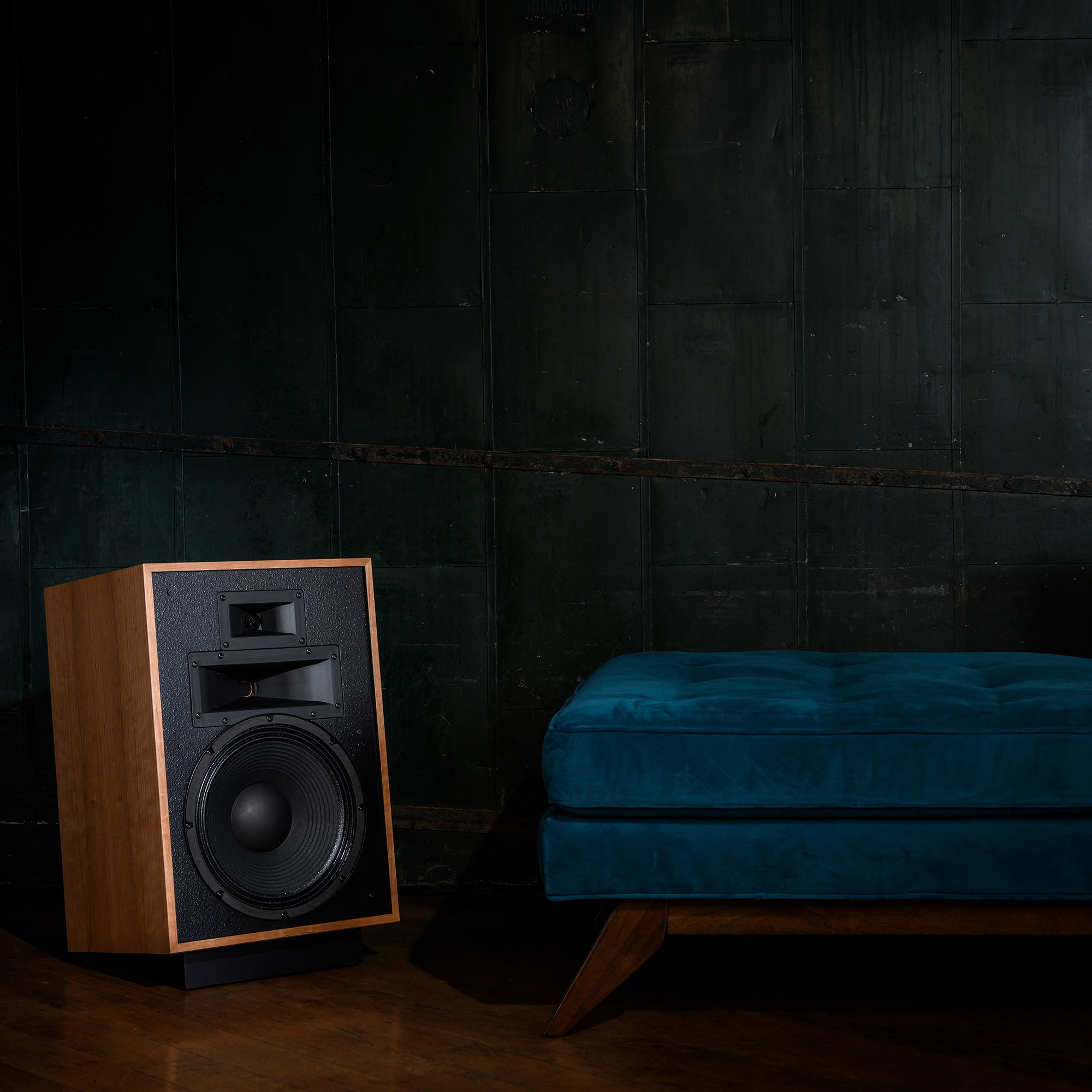 New drivers
They look as they did back in 1957, but as the name suggests, they've undergone some changes since then. Klipsch has upgraded everything that's important in the Heresy IV, and compared to the Heresy III, there's quite a few new things.
The speakers have a 12-inch woofer coupled to a rectangular bass reflex port on the back of the cabinet. In front is a new Tractrix compression horn with a 4.45cm polyamide driver. Further up sits the tweeter, with titanium diaphragm, in a smaller horn. A phase plug in front of the diaphragm should provide a more uniform frequency response and a wider, smoother dispersion.
With new drivers also comes a new crossover. The crossover frequency between tweeter and midrange has been lowered by 500 Hz, and it has new and better components. The cables from the crossover to the drivers are AudioQuest Type 4 with Star-Quad Geometry, where the copper wires are spun in four groups (Quad) in a star pattern (Star).
The new rear bass reflex port addresses one of the Heresy III's complaints. Namely the range in the bass. Which is extended by 10 Hz, to 48 Hz. That's not as deep as a pair of Forte IVs that will reach 38 Hz (-3 dB), but it's also with an active and a passive 15-inch.
Klipsch claims that the speakers don't drop more than 4 dB at 48 Hz. In that case, it's a significant improvement over the Heresy III and on par with the best larger bookshelf speakers. With one significant difference, to which I'll return shortly.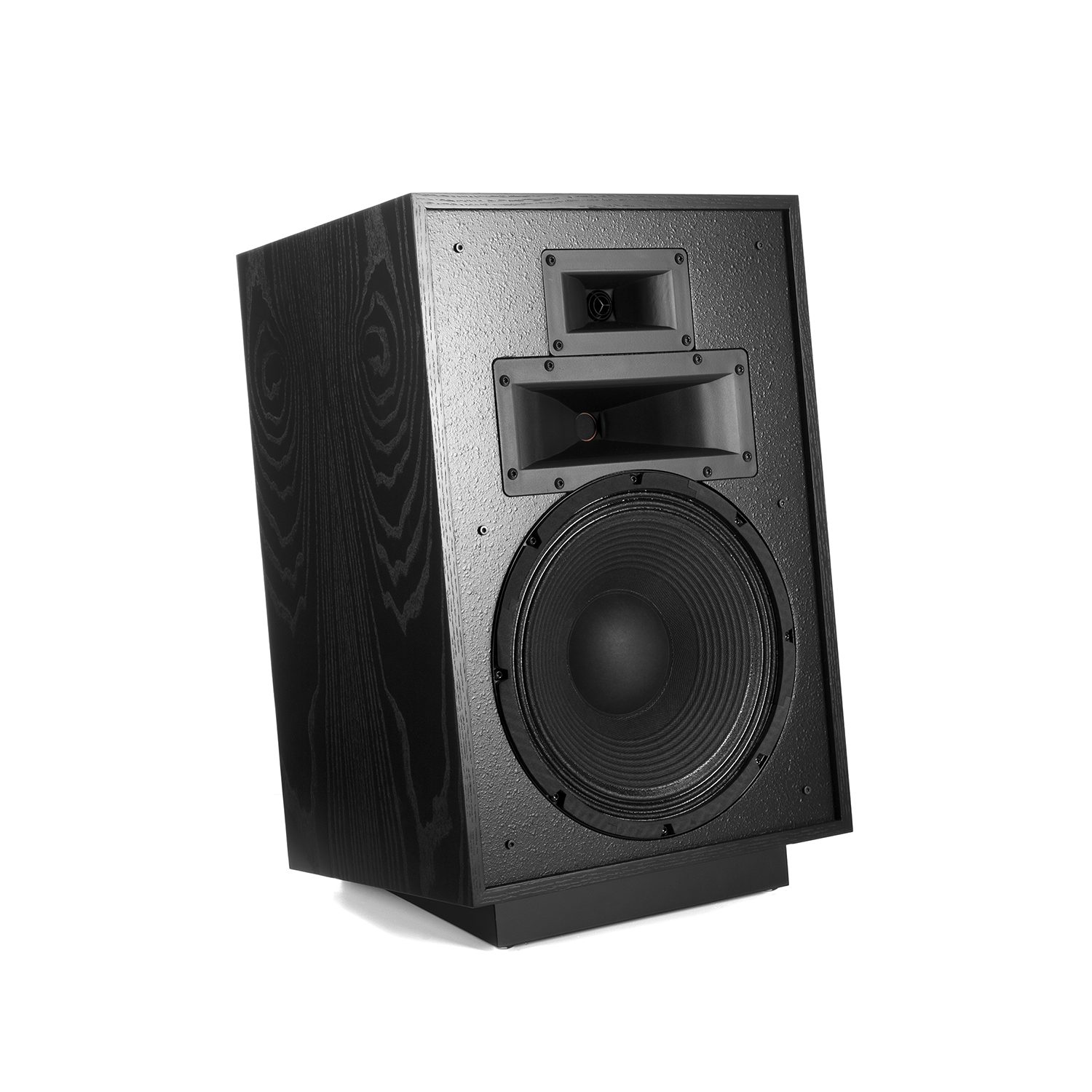 Not exactly a centre speaker
Since the speakers are so small, at least for three-way floorstanding, it's fitting that they're angled. If you're not sitting that far away, you get really good balance in the sound from the compact floor-standing speakers when they're tilted back a bit.
They can be placed close to the back wall, but as I experienced with the Klipsch Cornwall and Forte, they shouldn't be too close. Unless you like the bass to take on a slightly slower and more prominent character.
Because they're so easily driven, you can tick off a few points on the plus side. You don't need hundreds of watts of power to drive the speakers; a 30-watt with a stable power supply will easily do the job. And that, of course, opens up the possibility of a valve amplifier: Want to try a 10-watt with pentode tubes? That would probably sound cool.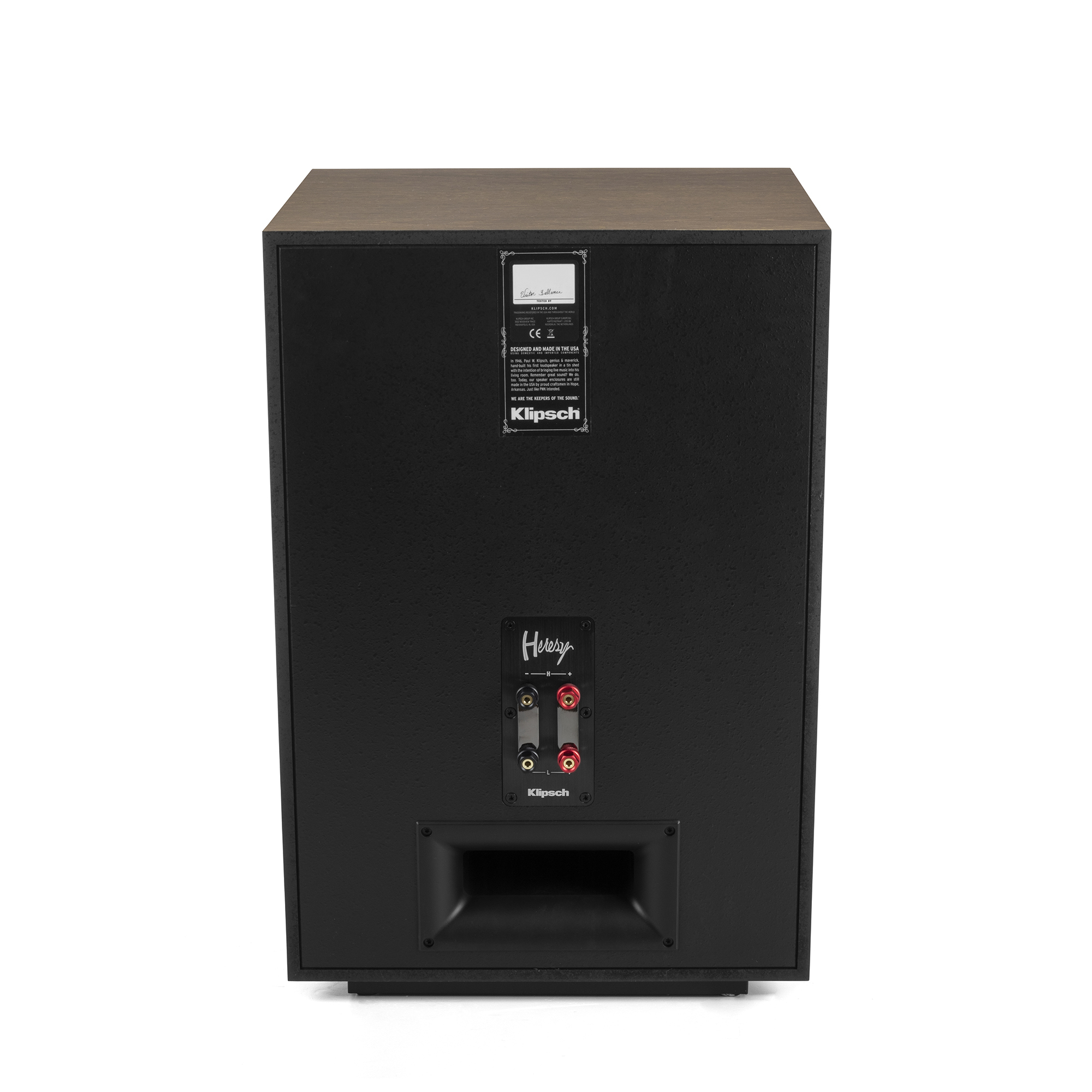 With a sensitivity of 99 dB, you reach ear-splitting volume pretty quickly. Best of all, the speakers play phenomenally controlled and seem to thrive better and better with each press of the volume button on the remote.
But you don't have to play very loud to enjoy the sound of the Heresy IV. In fact, the high sensitivity has another advantage: distortion is naturally low because the units in a compression horn don't need as much energy and movement to achieve a proper sound pressure level.
Because with Klipsch's Tractrix compression horn – as we know from other Klipsch speakers – not only is higher efficiency achieved; the shape of the mouth also controls dispersion, dampens resonances and distortion, and gives the speakers a clarity of sound that is startling.
They have no noticeable colouration of the sound, and the midrange sound is convincingly clear and distinct.
Anyone who has heard the Heresy III and thought, "I need a subwoofer here," might think again. Because while the IV doesn't go basement deep, they do go down fine enough to reproduce a double bass with fullness and authority.
The very lowest notes of a synth or concert grand are not as noticeable, but the large woofers with bass reflex ports have astonishingly potent bass that you can both hear and feel.
They don't have the same control over the lower frequencies as a pair of Forte, and they don't play with the same energy – or the same punch – as the Cornwall, but compared to the JBL L100 Classic there's beefier bass here.
There's also more dynamic contrast when playing loud. The Klipsch speakers are great for live recordings because they capture so much of the atmosphere – and almost create a bit of it themselves. They can sound a little sharper at the edges if you're playing really loud, and I find that timbres come out better on a pair of Sonus faber Sonetto, or Klipsch Forte IV, for that matter.
You'll also find more sophisticated, airy and weightless treble in a pair of Audiovector R3 Arreté or Bowers & Wilkins 805 D4, but neither has the Heresy IV's lively dynamics delivered with so much physical bass that it feels like you're at a nightclub.
It's the immediate dynamics and extremely low distortion that make the Heresy IV such an appealing speaker. The kind where you always turn up the volume when you put music on.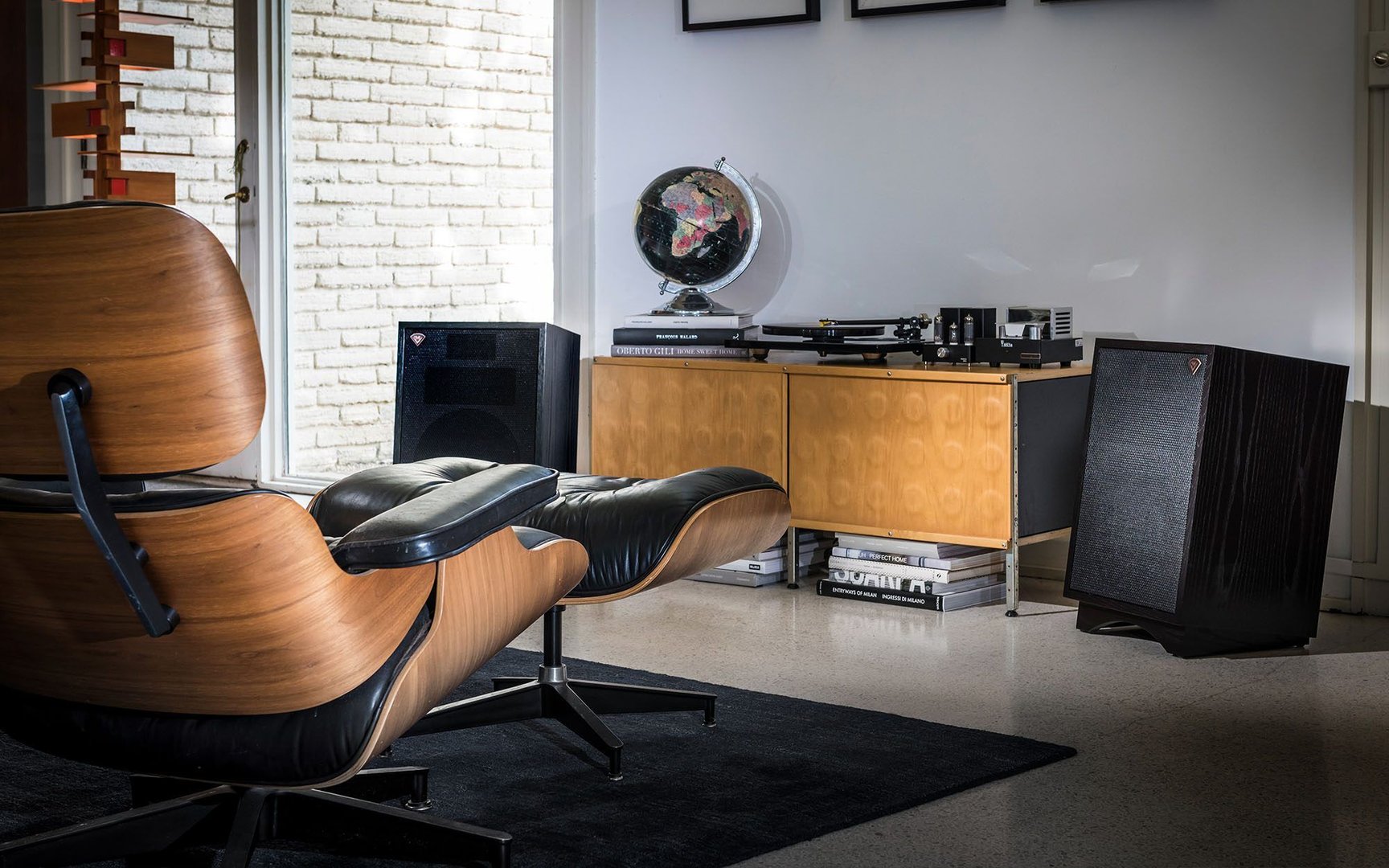 Conclusion
The Klipsch Heresy IV is a rather small three-way speaker that believes it's very big. It plays like a big speaker, and it does so with a dynamic range, especially in the bass, and a punch that you quickly become addicted to. It makes the music more alive, less constrained and more fun to listen to.
That's true whether you're playing Wagner or The Weeknd, but for more delicate music like J.S. Bach or chamber music you might miss a little refinement and finesse.
Other than that, the Heresy IV adds nicely to one of the more legendary speaker series of our time, with qualities that are otherwise hard to find in this price range.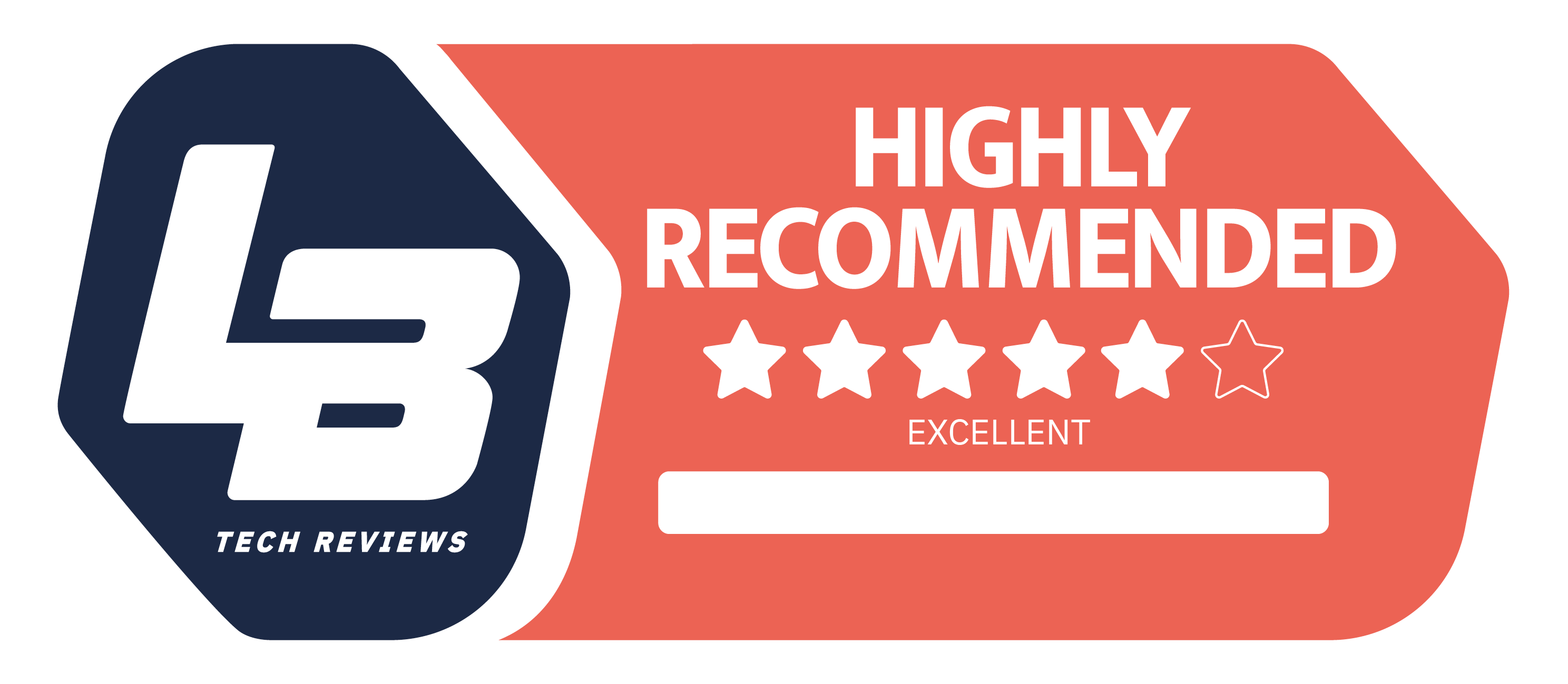 Premium
We think
Incredibly dynamic and engaging. Love playing loud, but also thrive with a quiet afterparty. Lots of fun for the money.
May sound a bit harsh when pushed. Rolls off in the bass around 40 Hz.