The market for intelligent wireless speakers is exploding to a degree that can almost begin to compare with the headphone market. A driving factor is the availablity of voice control. Equipping a speaker with Google Assistant is technologically relatively simple, and then you suddenly have a smart speaker that can be used in multi-room systems together with devices from countless other manufacturers.
The newest player on the field is American Belkin, who is predominantly known for their network products, either under its own name or via its subsidiary Linksys. Since loudspeaker design is not Belkin's core competency, they have teamed up with one of the most innovative hi-fi companies right now, namely French Devialet, who is known for its Phantom wireless speakers, among other things.
Wireless charging
Belkin Soundform Elite is a small pot-bellied device of about 16 cm in each dimension. An inclined shelf at the top invites you to park your mobile there. If you have a newer iPhone, Samsung Galaxy, LG or Sony Xperia, it charges wirelessly at the same time. Neat!
Under the nice upholstery fabric you will find two 7 cm woofers and a 3.5 cm full-range driver. The woofers are placed on opposite sides, so the vibrations balance out each other – like on Devialet's own speakers.
There are three amplifiers in Soundform Elite: The two woofers each have a 60 W amplifier, while the full-range unit is powered with 30 W. The numbers must, however, be taken with a pinch of salt, as the power adapter only delivers 68 watts in total.
The Belkin Soundform Elite is a pure mono speaker with no stereo pretensions, which is fine, considering the size. Devialet's own speakers are also mono.
The Belkin speakers are equipped with Devialet's SAM (Speaker Active Matching) technology, which provides better bass reproduction compared to the speaker's size. We know SAM from Devialet's high end amplifiers, where you can choose between profiles for a wide range of reputable speakers. But that system can obviously also be applied in more humble conditions, because it's impressive what Belkin and Devialet have gotten out of it.
If you have already set up a Google Home in your home, adding Belkin Soundform Elite to your system is easy. And after that it's ready to play music from either Spotify or YouTube Music. All other streaming takes place via Chromecast on Android devices or AirPlay 2 on iOS devices. Of course, you can also connect the speaker via Bluetooth.
The sound quality
We see daily examples of products – be it everything from laptops to cars – that have "sound by" a well-known sound manufacturer. Often it is just a matter of the sound company having tweaked the settings for the off-the-shelf products that the manufacturer has chosen to install.
That Devialet's contribution has been more thorough is obvious from the first note from Belkin Soundform Elite. Like Devialet's Phantom speakers, it manages to play deep bass in a way that seems impossible in terms of size!
Basement-deep bass
It's not just about playing a lot of bass, but about playing clean and deep. And here Belkin scores top marks. James Blake's Limit to Your Love is one of the most sadistic challenges for woofers, and it's one I would otherwise not even consider using when reviewing a small wireless speaker. Nevertheless, the Soundform Elite manages it without suffocation on the basement-deep dubstep bass.
Fortunately, the impressive bass is not allowed to overshadow the rest of the frequency range. The midrange is well-resolved enough that David Draiman from Disturbed's voice retains its airiness, when the orchestral finale in "Sound of Silence" breaks loose.
No, they are not in the same league as full-size hi-fi speakers. But at the sound pressures presented here, most smart speakers would long ago have thrown themselves to their death from the top shelf to escape!
The treble reproduction is also fully approved. The harmonics of string instruments sound crisp. Especially when you consider that it is a full-tone unit playing. But take the effort to direct the speaker towards the listener, and even better, if it can stand at about ear level. Which also applies to ordinary speakers.
Pure mono speaker
Since Belkin Soundform Elite is a pure mono speaker, there is no stereo perspective at all. But the sound fills the room in a pleasant way.
There are many wireless speakers with multi-room function, and correspondingly many smart speakers with Google Assistant. But if you want smart features and good sound at the same time, the selection will be significantly smaller. And Google, themselves, has not yet managed to come up with a speaker with enough sound quality to be used for more than waking up with talk radio.
In the affordable layer, we can think on Harman Kardon Citation One MKII and Marshall Stanmore II Voice. However, none of them can keep up with the Belkin speaker in frequency range and purity. The wireless charging is a big extra plus, and if you have a mobile that can take advantage of it, that could almost be reason enough in itself to choose Soundform Elite over others.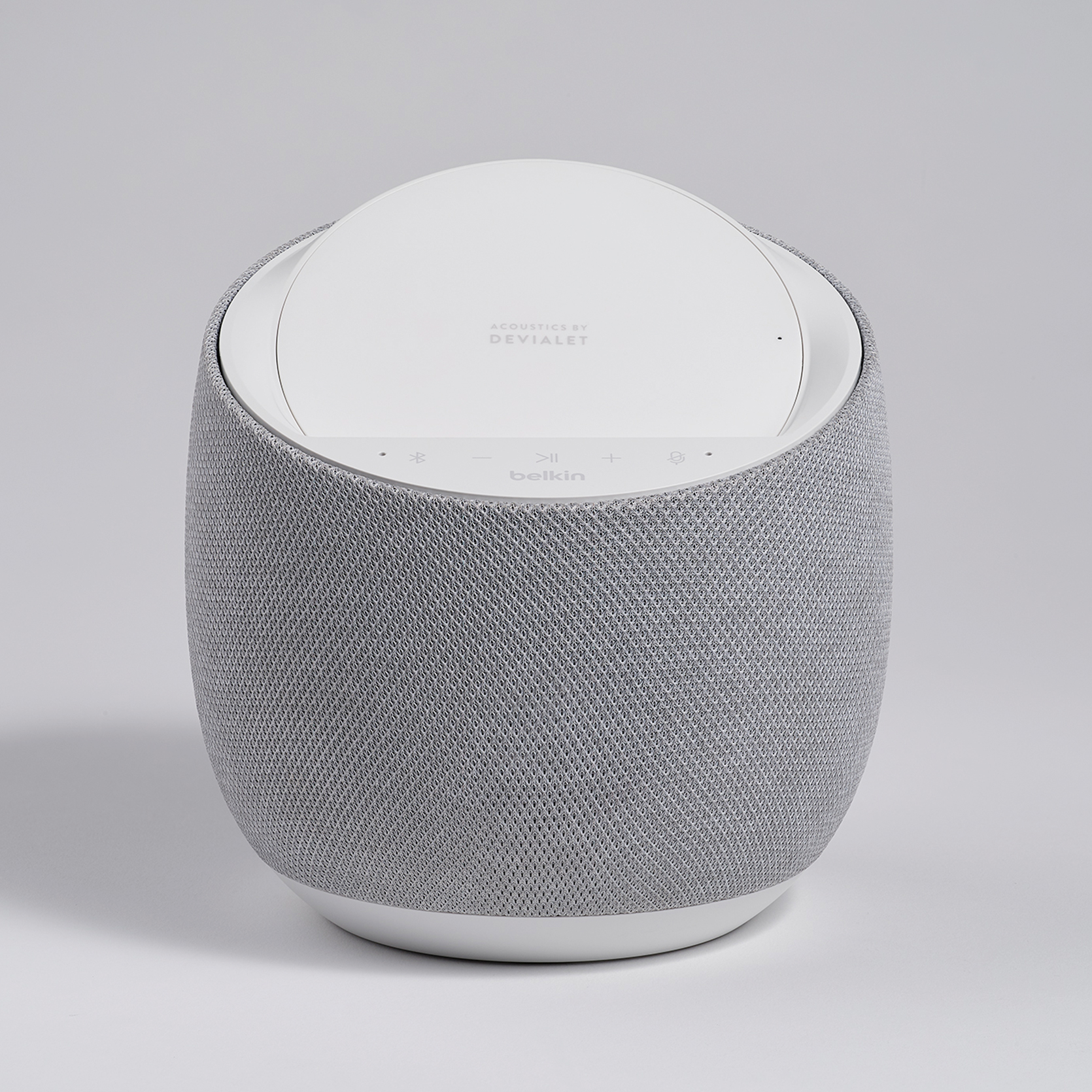 Conclusion
Belkin Soundform Elite is a surprising speaker debut from a network specialist – skilfully helped along by Devialet's sound inventors. Not only does it serve an almost supernaturally deep bass reproduction from a mini speaker, and more importantly: it also plays music. I cannot remember hearing such a solid and engaging rendition from a small wireless table speaker at such a reasonable price.
The smart functions are a good supplement to the sound quality. But just a supplement. Because if it should make sense to be able to ask a speaker to play his favorite music, one must be able to endure listening to it. And you really can with Belkin.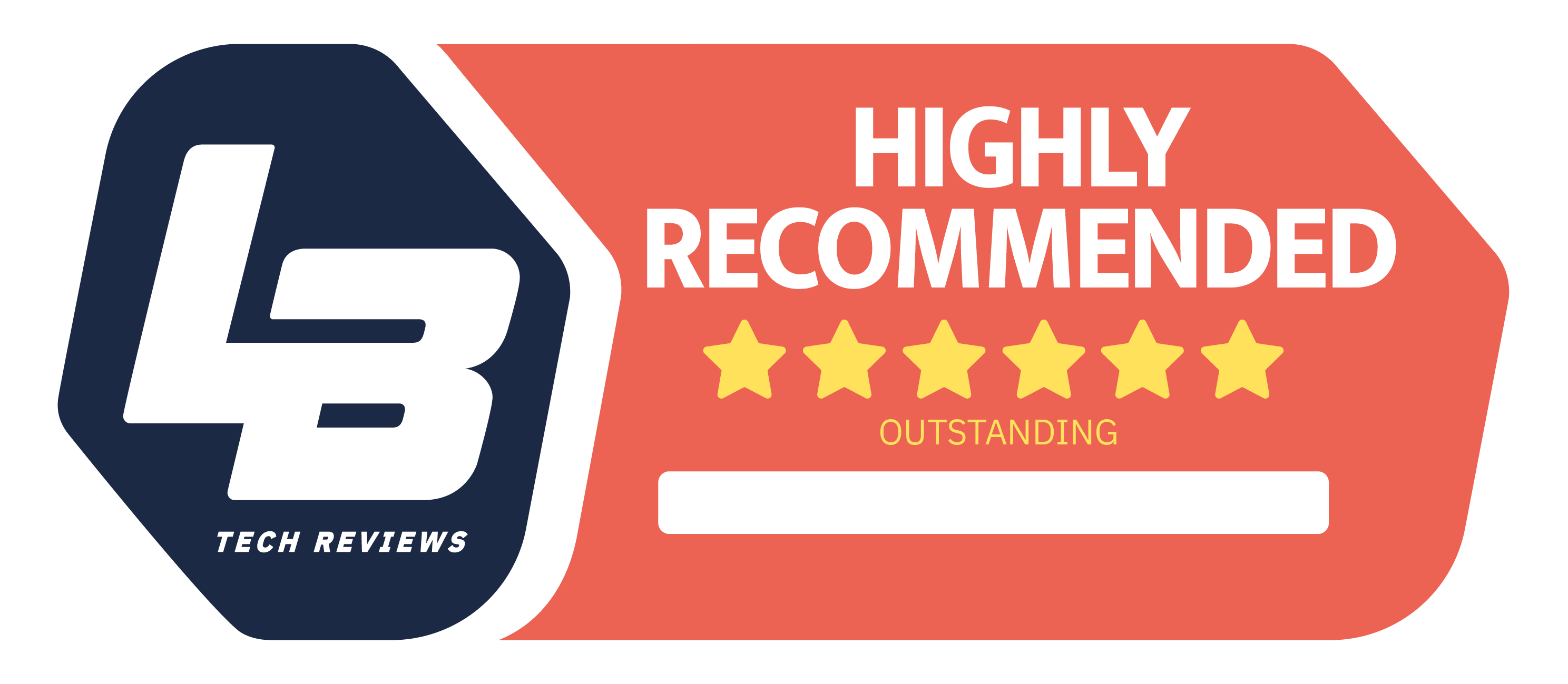 Premium
We think
The bass response is formidable, and the rest is almost as good. And it will also both talk to you and charge the mobile.
The sound is only in mono. So you will probably have to buy two…