You can't change the laws of physics. A flat TV always provides flat sound! It can be argued that the sound is half the experience, so we strongly recommend that you upgrade to external audio. Although Disney has acquired the Star Wars franchise, you don't want Darth Vader to sound like Mickey Mouse…
Luckily, it doesn't have to be expensive. Or unattractive. You don't necessarily need a full blown surround system to get a touch of home theatre feel in your living room. Except for connoisseurs, a good quality soundbar will go a long way.
Subwoofer
In this test, we want to find out exactly how good sound can get from a soundbar in the mid to lower price range. As a requirement, an external subwoofer must be included in the price, since experience suggests that there is not enough cabinet volume in a soundbar to provide enough bass on its own. This excludes popular soundbars from brands such as Sonos, HEOS, Bluesound and Bose, all become too expensive if you add a subwoofer.
No network streaming
This time we have had no requirements for multi-room features or music streaming over the network, but simply want the best sound in the TV room. That's why all the soundbars in this test, except one (LG SJ8), have scrapped network connectivity and have banked on Bluetooth as the only way to stream music wirelessly.
Who is the soundbar for?
A soundbar is perfect for those who want better sound quality than the lightweight speakers built into the TV. However, it is not necessarily the optimal choice if you are primarily going to use it for music. A traditional stereo system will give you more bang for the buck. A few small, well-sounding stand speakers provide a better stereo perspective and a better resolution of the music, but when watching a movie, you will miss the bass effects you get from a soundbar with an accompanying subwoofer.
9 soundbars
We've found nine soundbars in the mid to lower price range. The size also varies, but they all decode movie sound digitally either using HDMI or optical digital input, and they have wireless Bluetooth connectivity for music listening.
This is how we tested
All the soundbars were tested at our listening room, connected to a Sony TV. The source was an Xbox One S, which was used for both a film (Alien: Covenant) and games (Forza Horizon 3). The music listening was done on Tidal, via Bluetooth on an iPhone X, and if this didn't sound good, we double-checked with CD.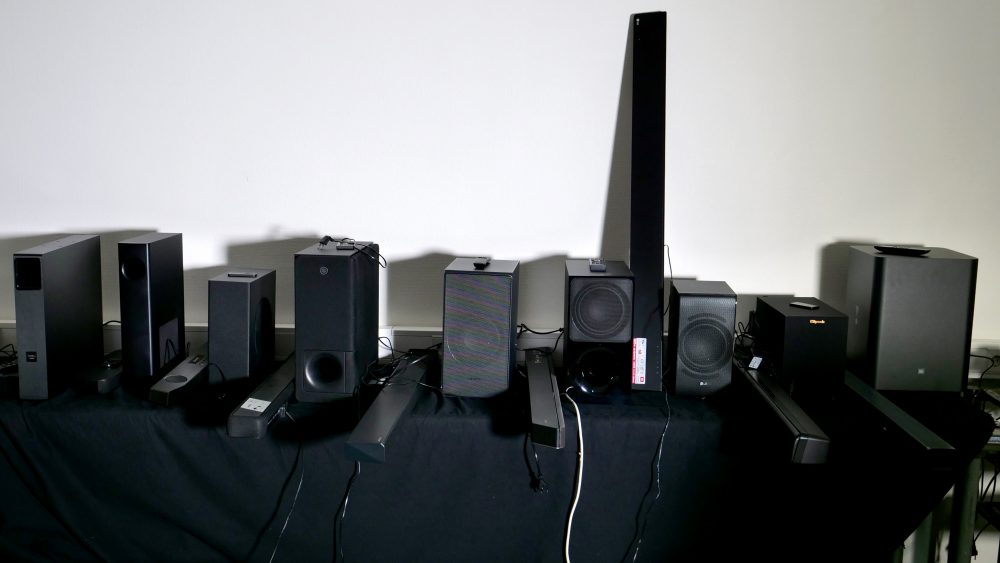 Products in this test