With its 40 cm width, Fidelio B1 will never look obtrusive, regardless of which TV it is placed below. The subwoofer is flat enough to slip under the couch, but wide and deep enough to accommodate a fine cabinet volume. This gives you a rather awesome bass after all. And with the bass directly under your butt, the bass experience becomes more physical.
A front display provides a good overview during everyday use. However, the HDMI input does not support 4K-video from Blu-ray (missing HDCP 2.2). The player must then be connected directly to the TV and send the sound to the soundbar via HDMI output's audio return channel.
Sound quality
The dialogue on film is clearer than with Panasonic and Creative.  Alien: Covenant has a larger soundscape than the small size would imply. However, there is no great sense of surround. The sub-woofer is somewhat uncontrolled if it is set too high and needs to be muted to get a balanced sound.
Voice audio function can be enabled for clearer dialogues, which is at the expense of the feel of the room in the soundscape. It can also sound a little crackly. This feature is likely intended for people with impaired hearing in the upper frequency range.
Otherwise, the soundbar plays powerful enough to provide a great movie experience. It also works well on games, as we could formerly feel the action in the racing game Forza Horizon 3 on Xbox One S.
For music, the bass zone is somewhat disconnected from the rest of the sound, and the subwoofer isn't quite rhythmical enough. There is also no diction upwards. Singing voices are not quite clear enough.
Conclusion
Philips Fidelio B1 is user-friendly, and many will find its discreet appearance appealing. The sound is bigger than its physical size and it works well enough on TV and film. However, it's not our favourite for music, and there are better soundbars at approximately the same size. For example, Sony HT-MT500.
That the HDMI input does not support 4K Blu-ray is a big minus.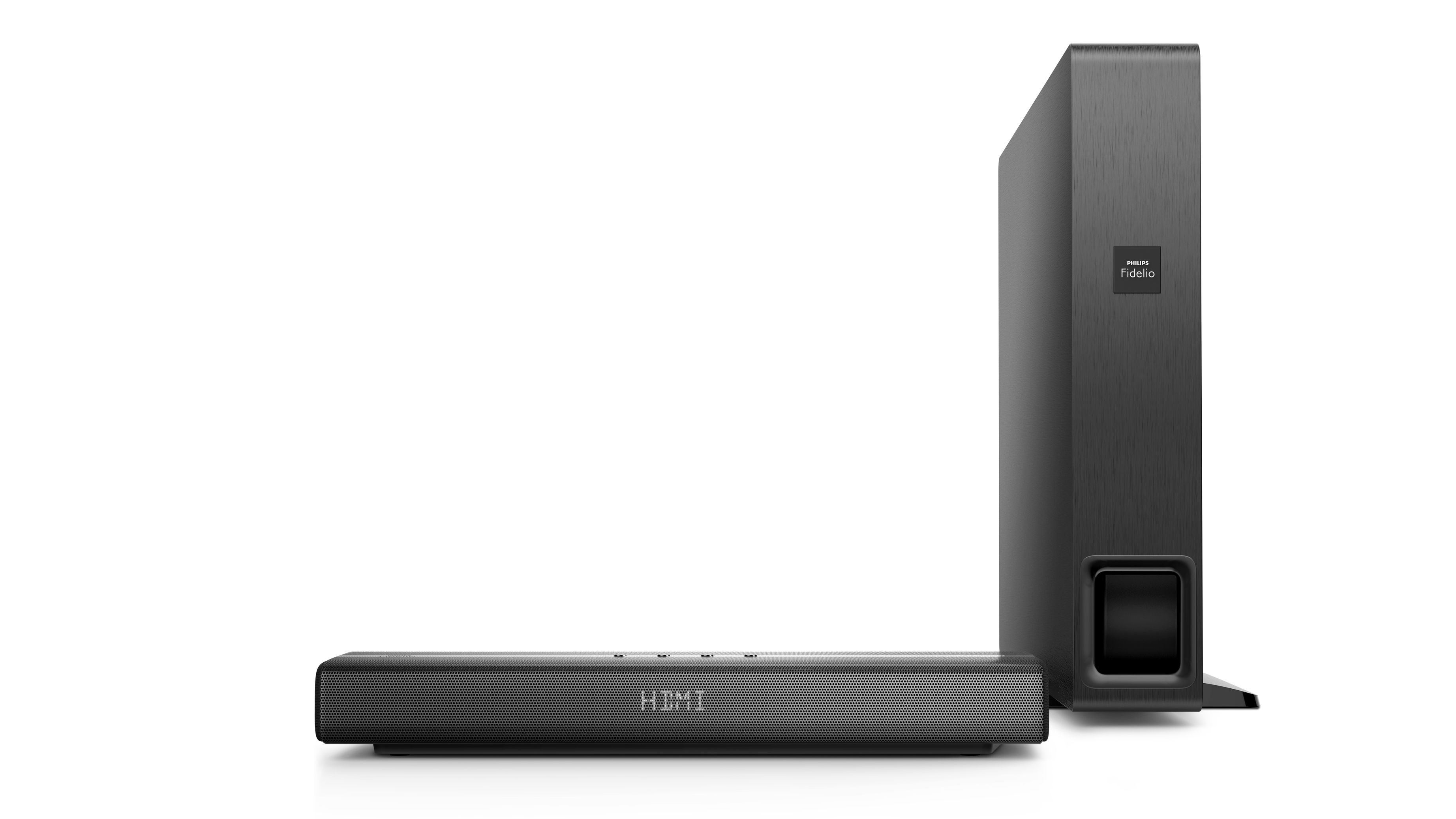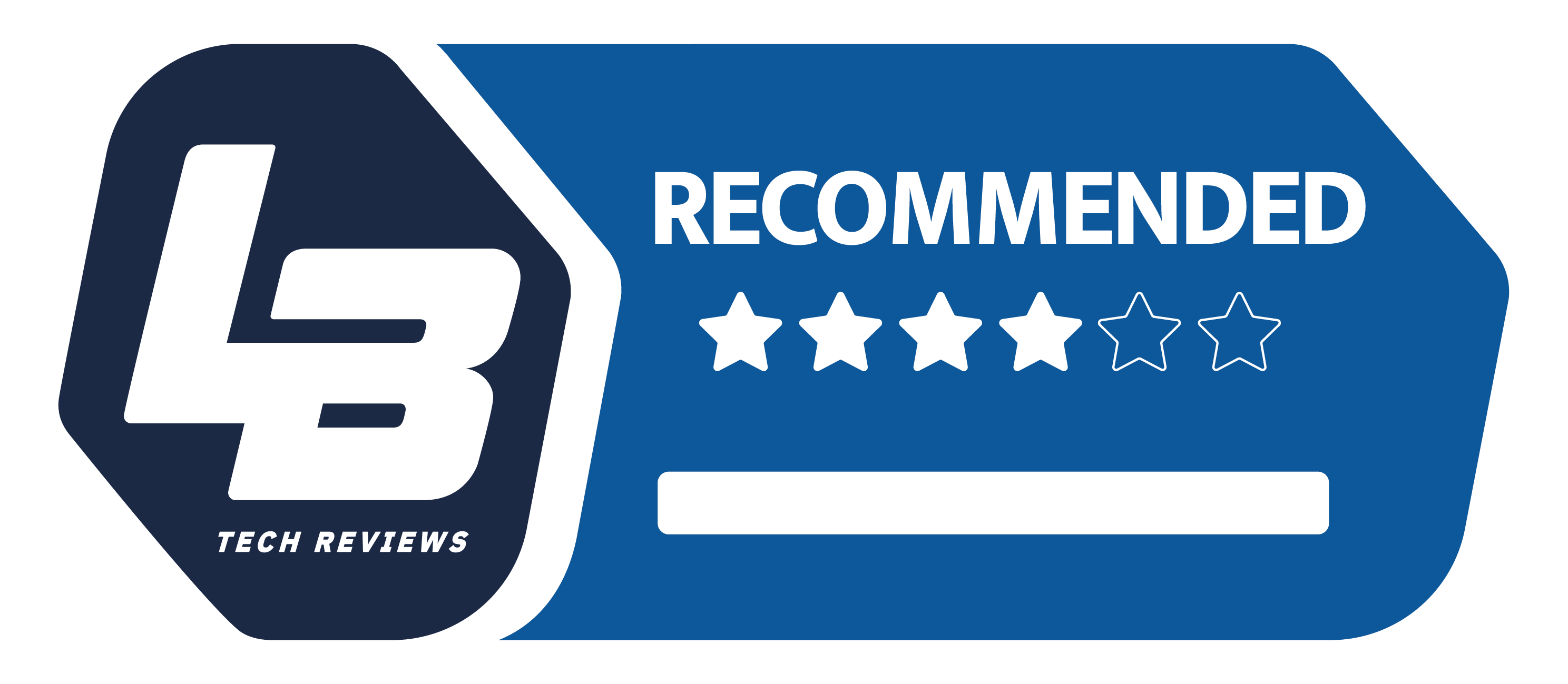 High End
We think
Very compact dimensions makes for a discreet soundbar, and it is also very easy to use. The sound is more powerful than you might think.
Does not sound as good on music as film, the bass is somewhat uncontrolled and the midrange could have had more energy. HDMI does not support HDCP 2.2 and thereby does not support 4K Blu-ray.