With its 10 inch down-firing subwoofer, clearly the biggest in this test and in its price range, the JBL Bar 3.1 is not to be overlooked.
The soundbar not only has one but three HDMI inputs, which all support HDCP 2.2 and thereby 4K-video from Blu-Ray. It has a large and clear display in the front, and the remote control feels good to handle.
Sound quality
In Movie sound mode, the soundscape is rendered large enough giving a certain impression of surround sound. But more importantly, movie sound is very powerful and doesn't compromise the rendition of dialogue and film music. However, it does not have the sophisticated overtones as the Samsung HW-N660, but it more than makes up for that with bass power, which no other soundbar is able to match. This also benefits the music. Rhythmic music especially is rendered with dynamics that no other soundbar can beat. This is the most powerful soundbar we've heard in its price range. It also sounds pretty good, if you ignore the slightly grainy overtone area which does not do delicate music any favors. In brief, this is what Klipsch RSB-6 wants to be. Does it help with the gaming experience? You bet!
Conclusion
The bass in the JBL Bar 3.1 is in a league of its own, and it provides an additional thrill to movies and games. You can play music loudly, and it also sounds rather good. When usability also is top notch, there is no other soundbar we would recommend if you are looking for something like a home cinema from a soundbar. With Bar 3.1, JBL fulfills so many of the items on the checklist, that it is quite unique in its price range.
There are those with a little more sophistication, but none that comes close to this kind of power.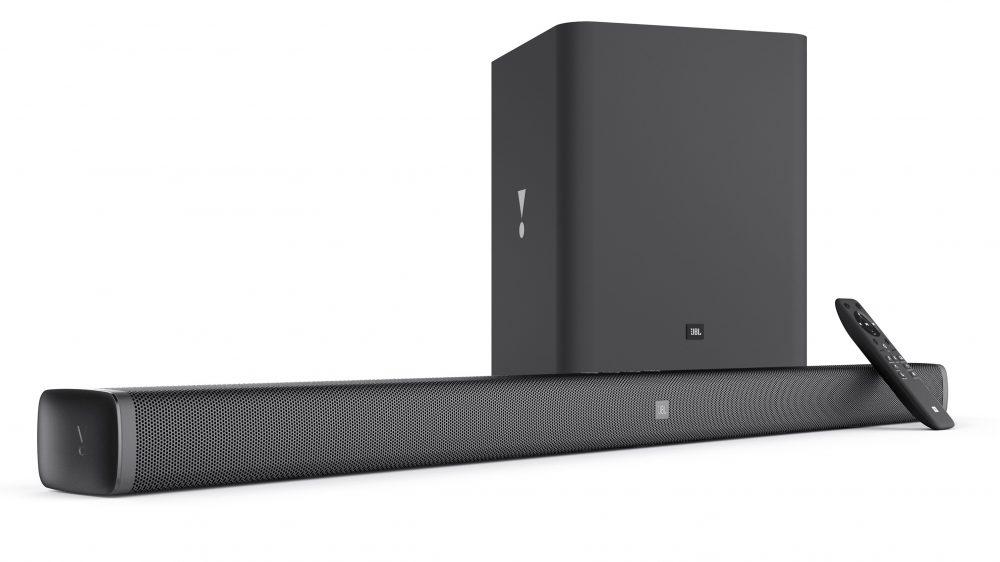 High End
We think
No one in this class come close to this level of power. The subwoofer at 10 inches is especially impressive. In addition, it sounds good, and the soundbar is user-friendly.
There are those with higher resolution and even better cohesion in the tones. Does not support DTS