Lasse Svendsen
Published

2021-01-25 - 2:00 pm
Magnificent sharpness with high contrast, resolution and marginally with chrome error or distortion. Host sealed.
Rather bulky with the sun visor on, and the focus motor is surprisingly noisy. Expensive despite the brightness.
Specifications
Type: Normal lens
Blender: f1.2 – 16
Image Stabilizer: No.
Near limit: 45 cm
Filter diameter: 82
Lens elements: A total of 17, 15 groups
Dimensions / weight: Ø 90 mm, 150 mm, 1090 grams
Other. Sun visor, weather seal
For: Nikon Z
Web: nikon.com
For many photographers, the fifty millimeter falls between chairs. It's not a wide angle, and it's not a tele, not even a short tele. But it is quite possible to take nice landscape photos with something other than a 24mm, and portraits do not always have to be taken with an 85mm.
A 50mm can be used for much more than many people think. The image angle of a 50mm hardly gives any change of perspective at all, and is easy to make both light, bright and affordable.
The short focal length can be used to give portraits more life, landscape images a denser section, and with good brightness, it can also reduce the depth of field significantly, without at the same time introducing distortion or loss of light corners.
This, the Nikon Nikkor Z 50mm f1.2 S, is the third 50 of Nikon's mirrorless, full-frame camera system. The relatively inexpensive Z 50mm f1.8 is the second, and the two kilo heavy and pig animal 58mm f0.95 Noct, is the third.
Just that expensive is not the Z 50mm f1.2 S, but it costs just over three times as much as a Z 50 f1.8, and has an extra aperture step available, for photographers who want even narrower depth of field. It is like 50 / 1.8, weatherproof, but has in both focus ring and a programmable setting ring, which I usually use as a blender ring.
The lens is like the Noct, also equipped with a tiny OLED screen, which can show focus distance, among other things, and it has a programmable function button on the side.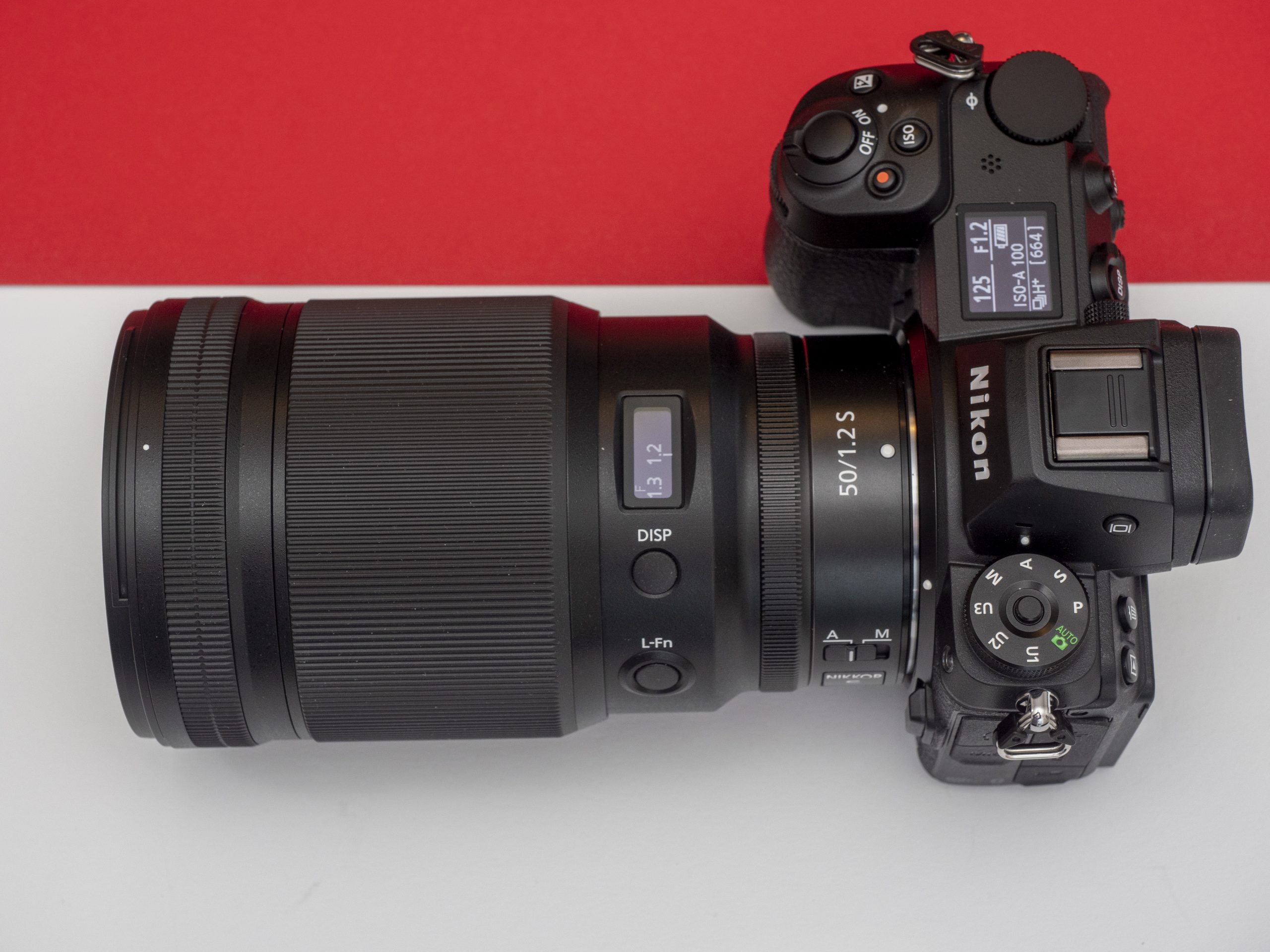 Construction
Like both the Noct and the Canon RF 50 / 1.2, the lens is very large to be a 50mm. 150 mm length is as much as the Noct, and over four cm longer than the length of the Canon lens. Which is also lighter than Nikon's 50 / 1.2.
The Nikon lens has a total of 17 lens elements, which are many elements for a 50mm. Three of them are aspherical, two of them are ED elements with corrected light scattering, and Nikon uses both Arneo coatings and Nano coatings on the glass surfaces, to keep dust and water droplets away, and reduce the risk of stray light, glare and ghosting.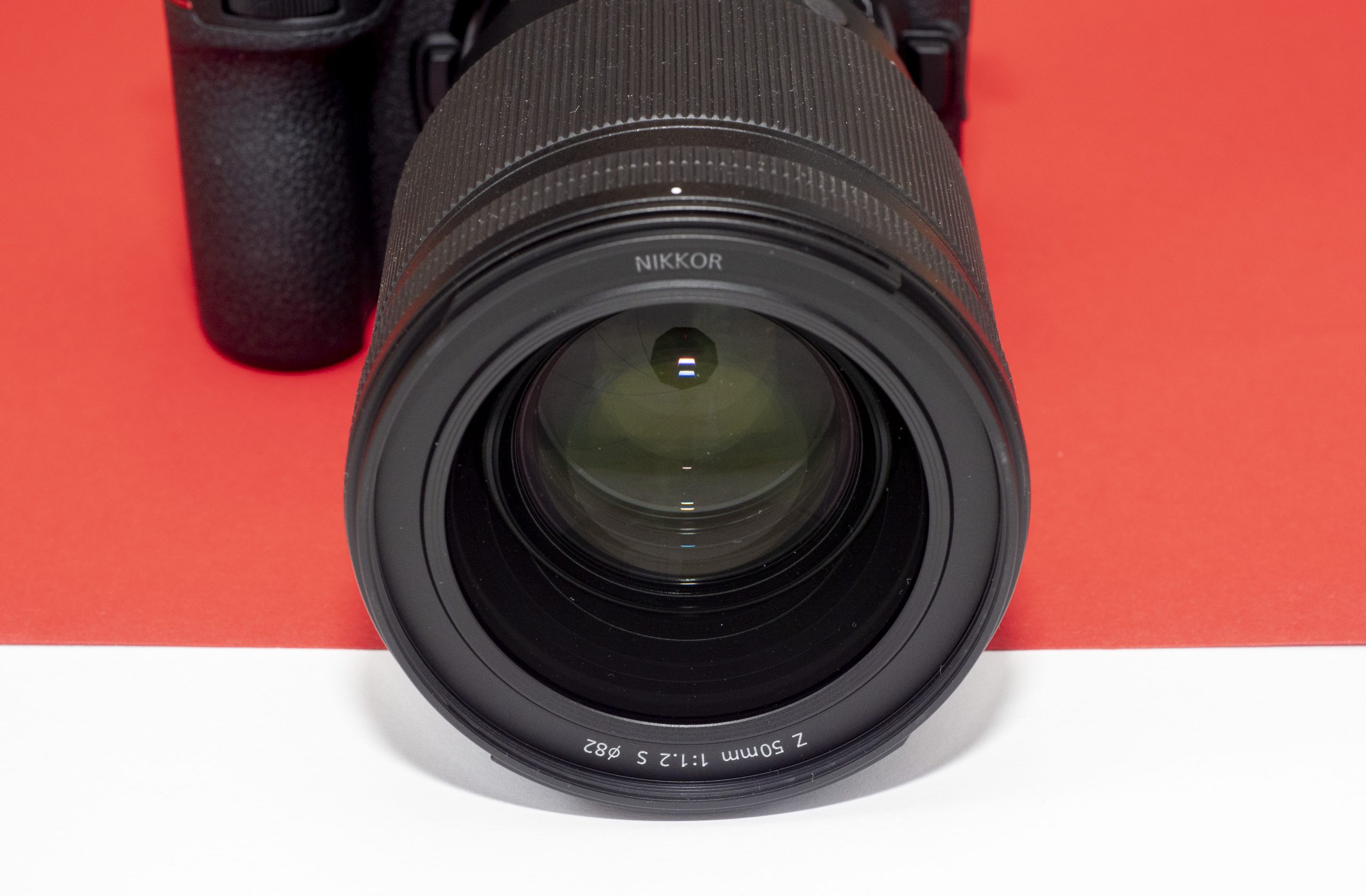 It has threads for 82mm filter diameter, and comes with a sun visor and a simple bag in artificial leather. Like the Noct, it does not have a built-in optical image stabilizer, but all Nikon Z models have a five-axis stabilizer integrated.
The lens, which weighs close to a kilo, is weatherproof and reassuringly built, and has barely noticeable focus breathing when it focuses. Something video creators want to know to appreciate. By the way, they should choose to focus manually, because the microphones – like the built-in or external, will pick up the faint but audible sound from the focus motors.
Optical performance
There is not such a big difference between apertures 1,2 and 0.95 that it is very noticeable on the depth of field in the images. Not between f1.2 and 1.8 either, but there is a difference, and for those photographers who do not manage with 1.8, Nikon's 50 / 1.2 is a better choice than 58mm f0.95 Noct which costs four times as much.
The expensive 58mm f0.95 Noct is slightly sharper than this one, at f1.2, but the differences are erased on smaller apertures and from f2.8 it is hardly possible to see a difference in the sharpness, which is even over the entire image surface on virtually all blenders. Bravo!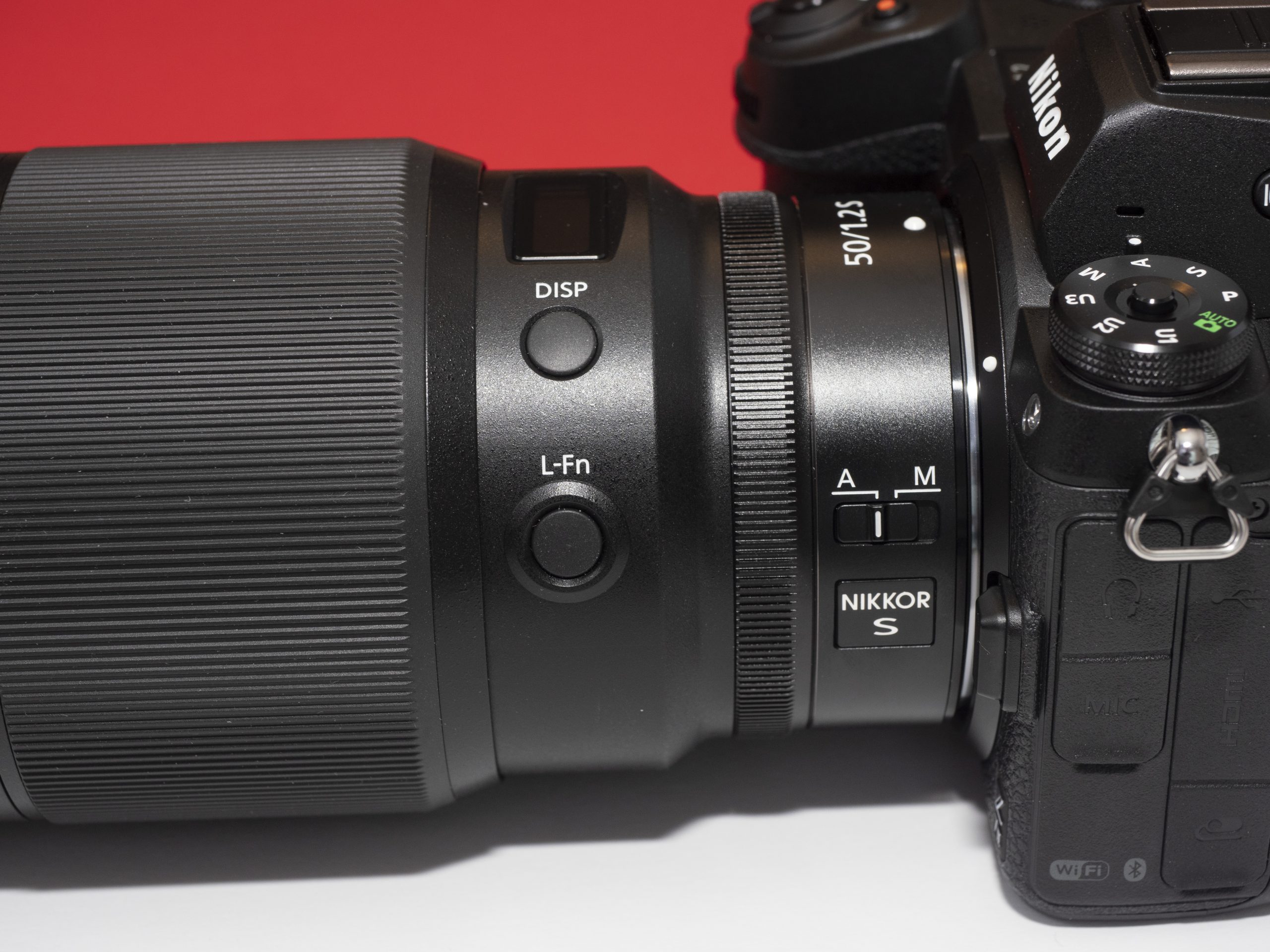 Even with the lens correction turned off in the camera, the lens has moderate and less vignetting at f1.2 than the Noct, and from aperture 2 it is gone. With the correction active, it is marginal at full opening.
There is also no distortion here that can be disfiguring on e.g. pictures of architecture, nor any chromatic aberration to speak of. All the coatings on the lens surfaces and the performance of the optical design show that the lens is well corrected on all parameters. Coma and spherical aberration are well attenuated, and it is not very sensitive to stray light either.
The bokeh effect that gives such soft backgrounds on a full aperture is almost as perfectly drawn as on the Noct at f1.2, and it looks smoother and duller than from 50 / 1.8, which is not bad at all in this discipline .
The close range of 45 cm is five cm shorter than on the Noct, but the lens is not as sharp in the corners of apertures larger than f4, as the Noct is, so close-up shooting requires smaller apertures (higher value) if you want maximum sharpness out in the corners.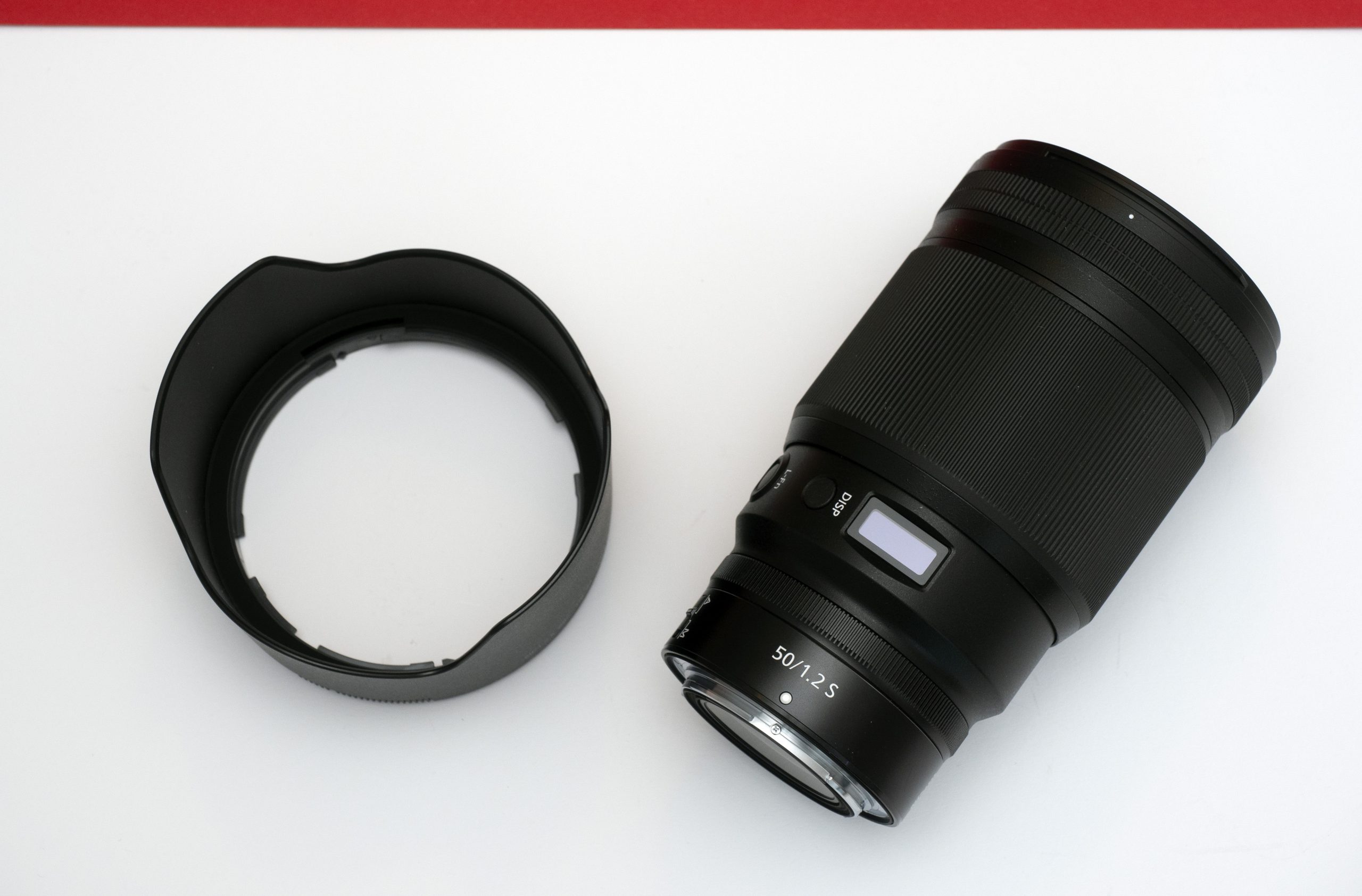 Conclusion
Compared to the Nikkor Z 58mm f0.95 S Noct, the Nikkor Z 50mm f1.2 is a much better buy. It is very solidly built, with weather seal, function ring and very high and even sharpness on all blenders. Yes, the even brighter Noct is sharper, but not much sharper, but costs four times as much. The much cheaper 50mm f1.8 is the best choice if you do not need an aperture 1.2. for it is mostly just as well corrected, just as sharp and costs a third of the Nikkor Z 50mm f1.2.