Lasse Svendsen
Published

2021-01-14 - 12:00 pm
Great image quality and 4K video, with consistently good usability. Compact, light and travel-friendly with sharp, electronic zoom.
Battery life is unimpressive. Somewhat limited options for selecting the focus point on the screen.
Specifications
Type: 24 Mp system camera CMOS image in APS-C format
Lens: Fujinon 15-45mm f3.5-5.6 OIS
Screen: 8 cm LCD, 2.78 Mp image
Viewfinder: 2.36 Mp OLED, 0.52x
Serial exposures: 8 shots/s
Video: 4K / UHD 30p, 100 Mbps
Connections: Remote tigger, USB 3.1, HDMI, microphone
Wireless: Bluetooth, Wifi
Storage: SD / SDHC / SDXC m. UHS-I
Batteries CIPA: 270 exposures
Dimensions / weight: 121 x 84 x 55 mm / 370 g
Highlights: Tiltable touch screen, optical stabilizer, 425 focus points, joystick.
Web: fujifilm.com
While the prices of cameras keeps increasing, it is becoming increasingly difficult to find good, affordable cameras, which are not so complicated that they scare away a poor beginner.
The compact system camera we are testing here is a bright spot in an otherwise dark market in terms of budget-friendly quality. The Fujifilm X-T200 is well equipped with lots of features that challenge creativity, it does not cost all the world, and the picture and video quality is the stroke.
The camera, which is available in silver gray combined with black, or all-black, is among the most affordable system cameras with 4K video, which is suitable for enthusiastic beginners.
It comes with a small 15-45mm zoom (equivalent to 22.5-67.5mm), which has electronic zoom and built-in image stabilizer. We know it as a reliable and sharp zoom, from the test of the predecessor X-T100, which we liked. Although we found some shortcomings with the camera.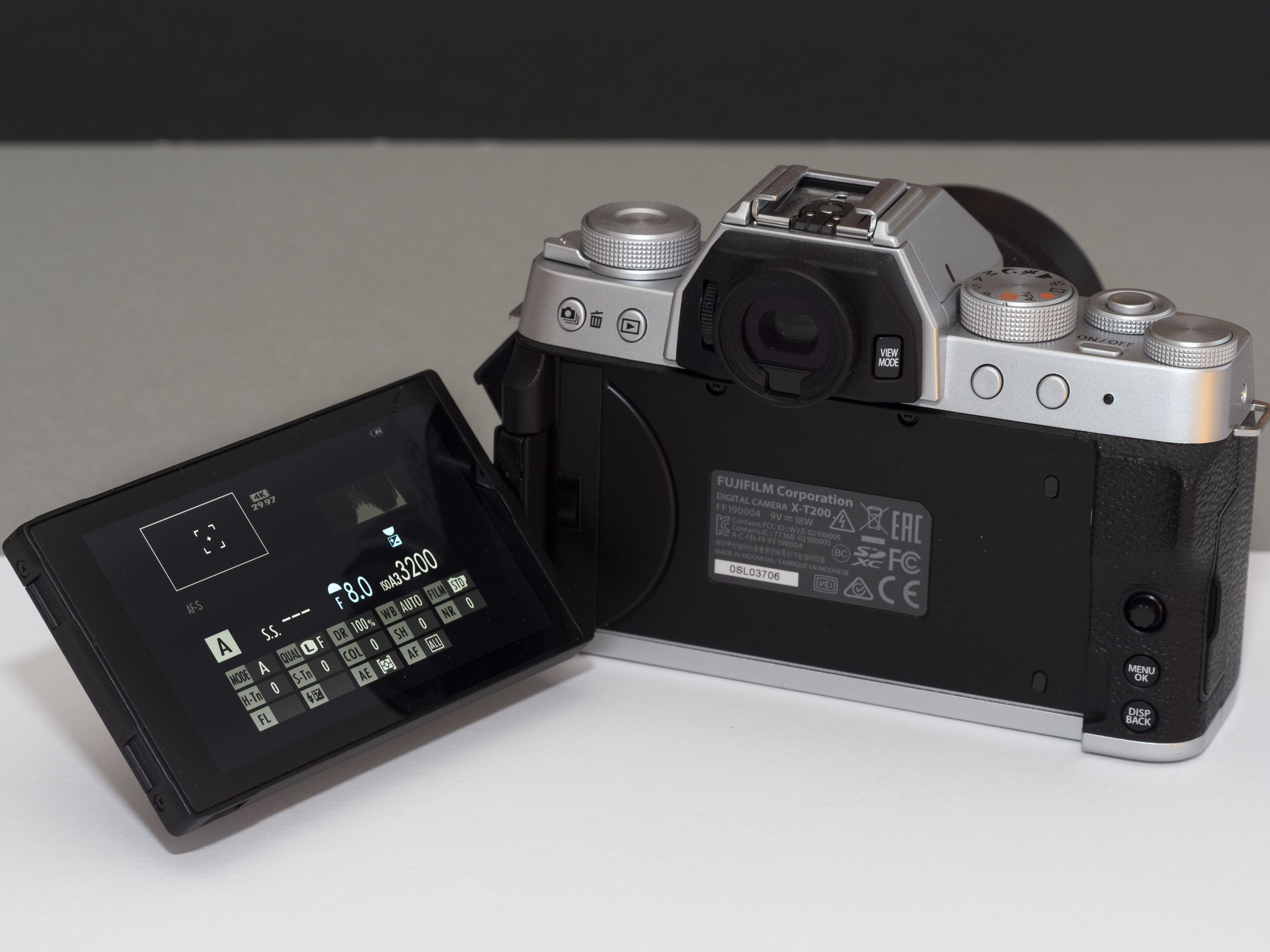 Fujifilm has corrected these shortcomings in the X-T200, which has also been given a new 24 Mp image chip with faster data transfer, much better autofocus with as many as 425 focus points and a slightly better firing rate of eight exposures / s.
Fuji has also listened to the criticism, and updated the camera with far better 4K video, albeit only for 15 minutes at a time. But with 4K / 30p oversampled from 6K resolution, you get sharp and detailed video with very little image noise.
Digital gimbal
The camera also has Fuji's effective film simulations, and HDR video on HD recording, but that's not all. If you accept a little cropping of the image surface, you can also get help from the camera's gyro sensor and use digital stabilization of HD video. But not on 4K, which uses the zoom's optical stabilizer instead.
Better autofocus
The old camera's autofocus was not its strongest point, but with 425 phase focus points on the image sensor, the X-T200 is far faster and more precise. It recognises faces and eyes noticeably faster, and is better at following movements, albeit not entirely in the sports camera class.
But significantly better than its predecessor.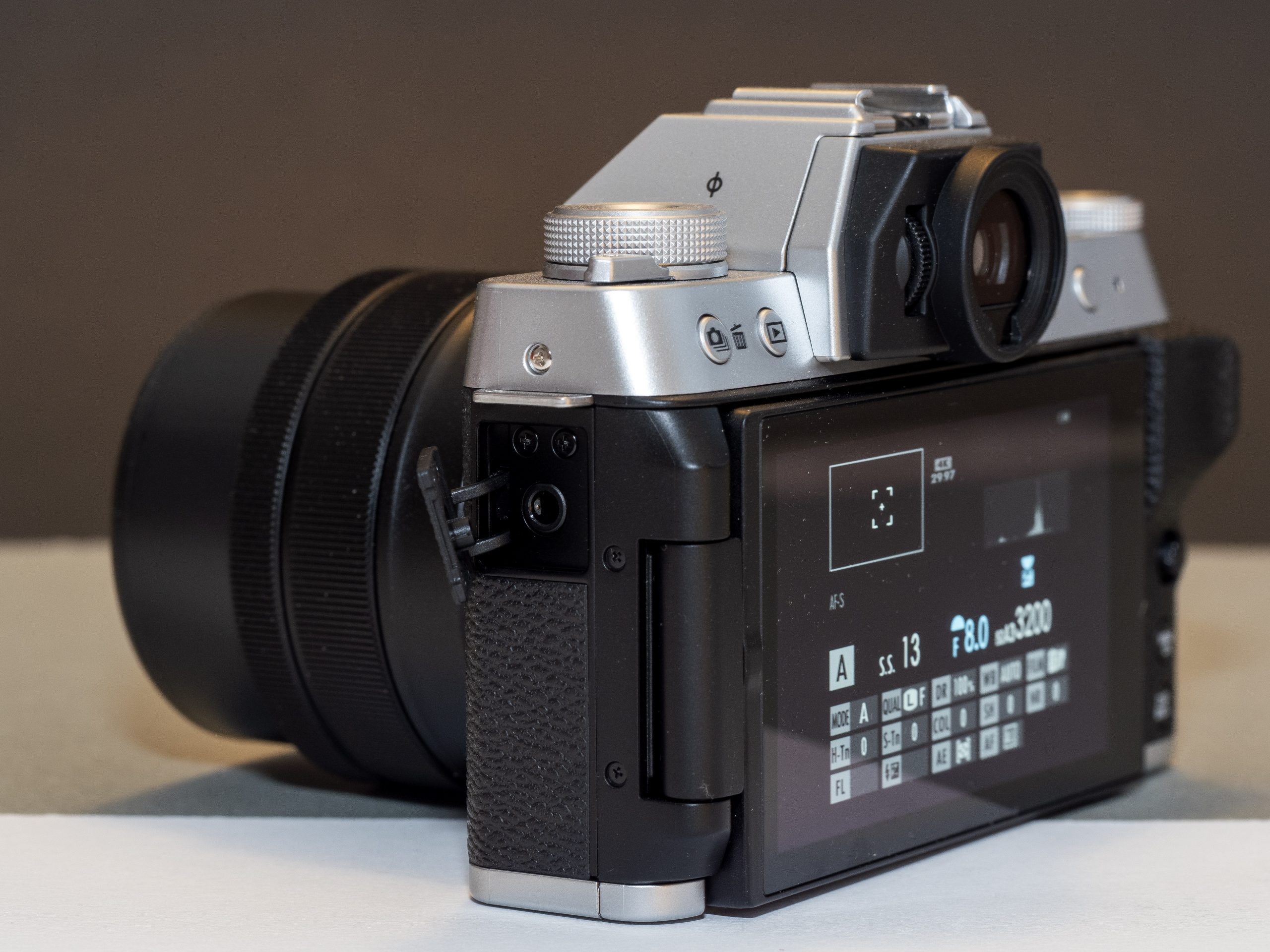 With 4K video from 6K, the X-T200 is an excellent camcorder. The autofocus keeps track well even in low light, and there is very little rolling shutter on pannings. You can connect a separate microphone for better sound and control the recording volume from the camera, but headphones require an adapter to work.
You can shift the focus to the large swivel touch screen, but it sometimes reacts a little slowly, and then the joystick behind is better to use.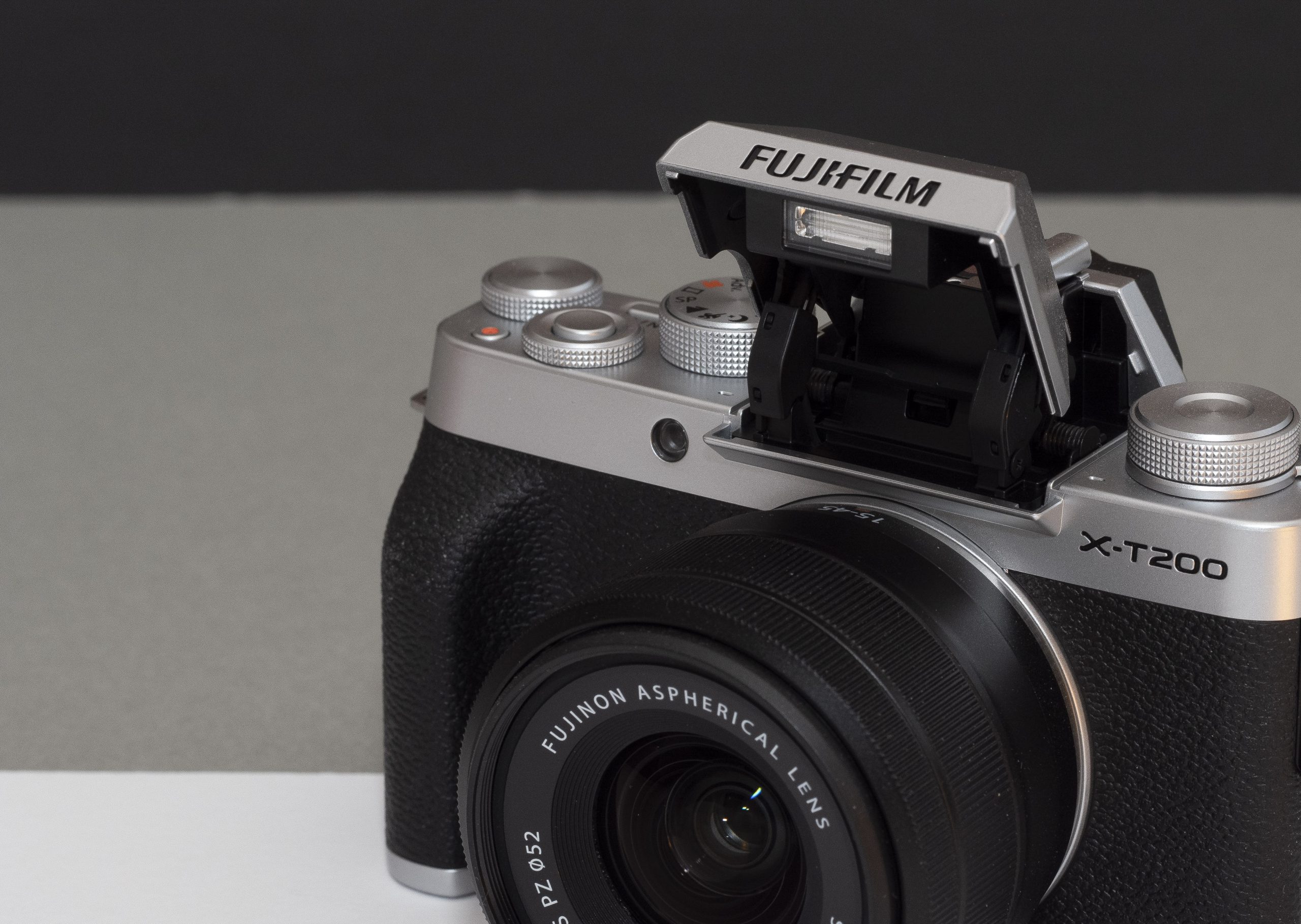 Ease of use
The camera is very compact for a system camera. With the included zoom, you get a very useful camera package that works great for almost anything. The handle is integrated into the camera, which has a large, swivel touch screen that is perfect for video recording.
The two unmarked buttons on the back can be programmed, and virtual buttons on the screen give the photographer access to, among other things, the Q menu – quick menu with the most used settings, and the unmarked setting wheel to the left of the viewfinder, can act as a shutter speed wheel on video, or you can choose movie simulation and split screen display, which shows the effect of the simulation you have chosen, black and white, sepia, Astia, Velvia, Provia, Pro-neg and Fujis Classic Chrome, among others.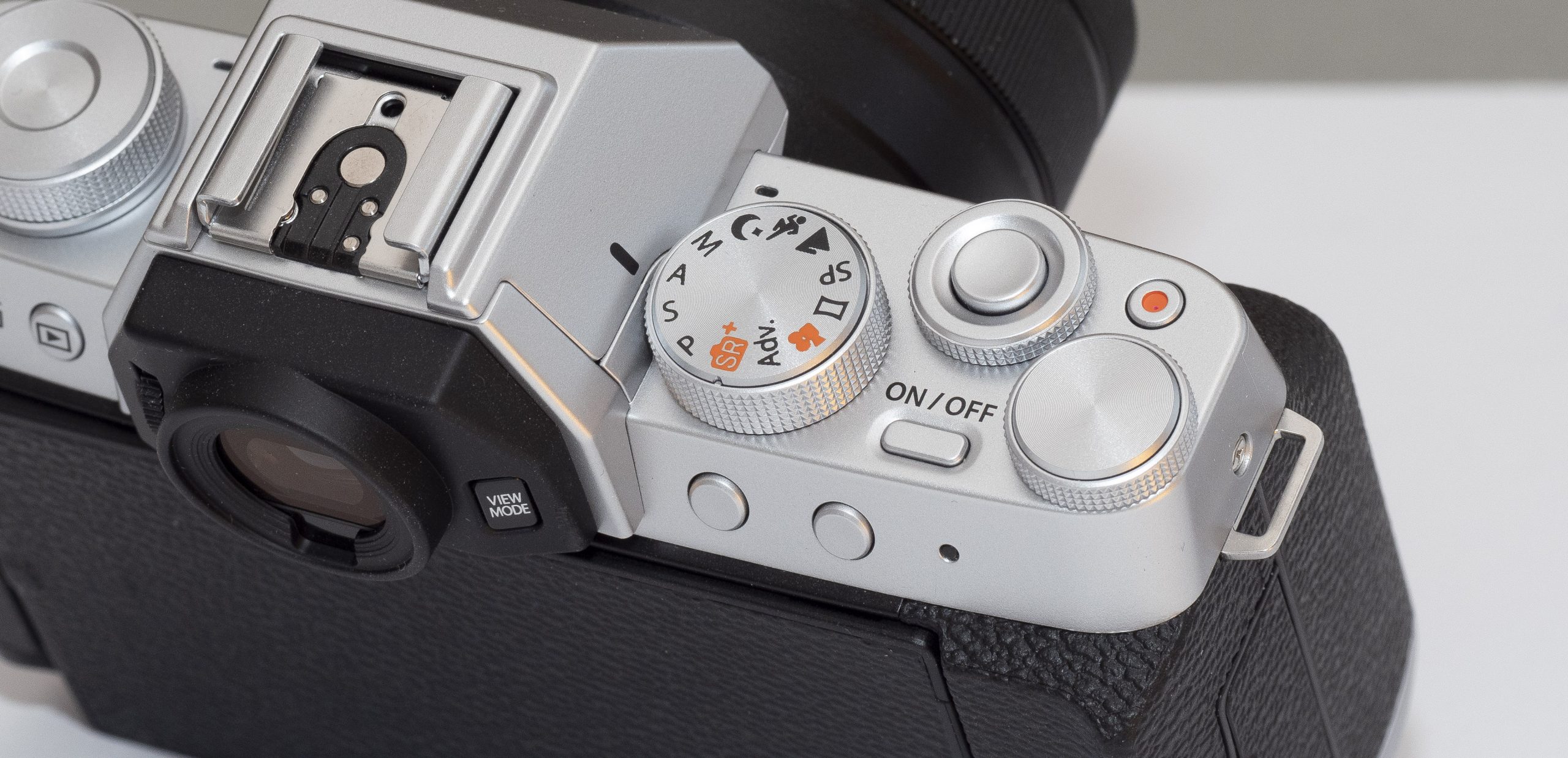 The program wheel at the top has the most common settings, but also a separate night mode such as booster ISO, sports with follow focus, landscapes with greater depth of field, and several subject programs are available with a press of the menu / ok button at the back.
The built-in flash flips up with the button on the left side of the viewfinder, which is the same as on the X-T100.
Image quality
It is a very satisfying camera to use. You can let the camera take care of everything, turn it on to program automation or advanced SR +, and concentrate on choosing sections. Then the camera takes care of everything, exposure, focus, white balance, and adapts to the subject by using subject recognition.
Or you can take the control yourself, and choose the aperture according to how much depth of field we have, shutter speed according to how much or little you want, etc.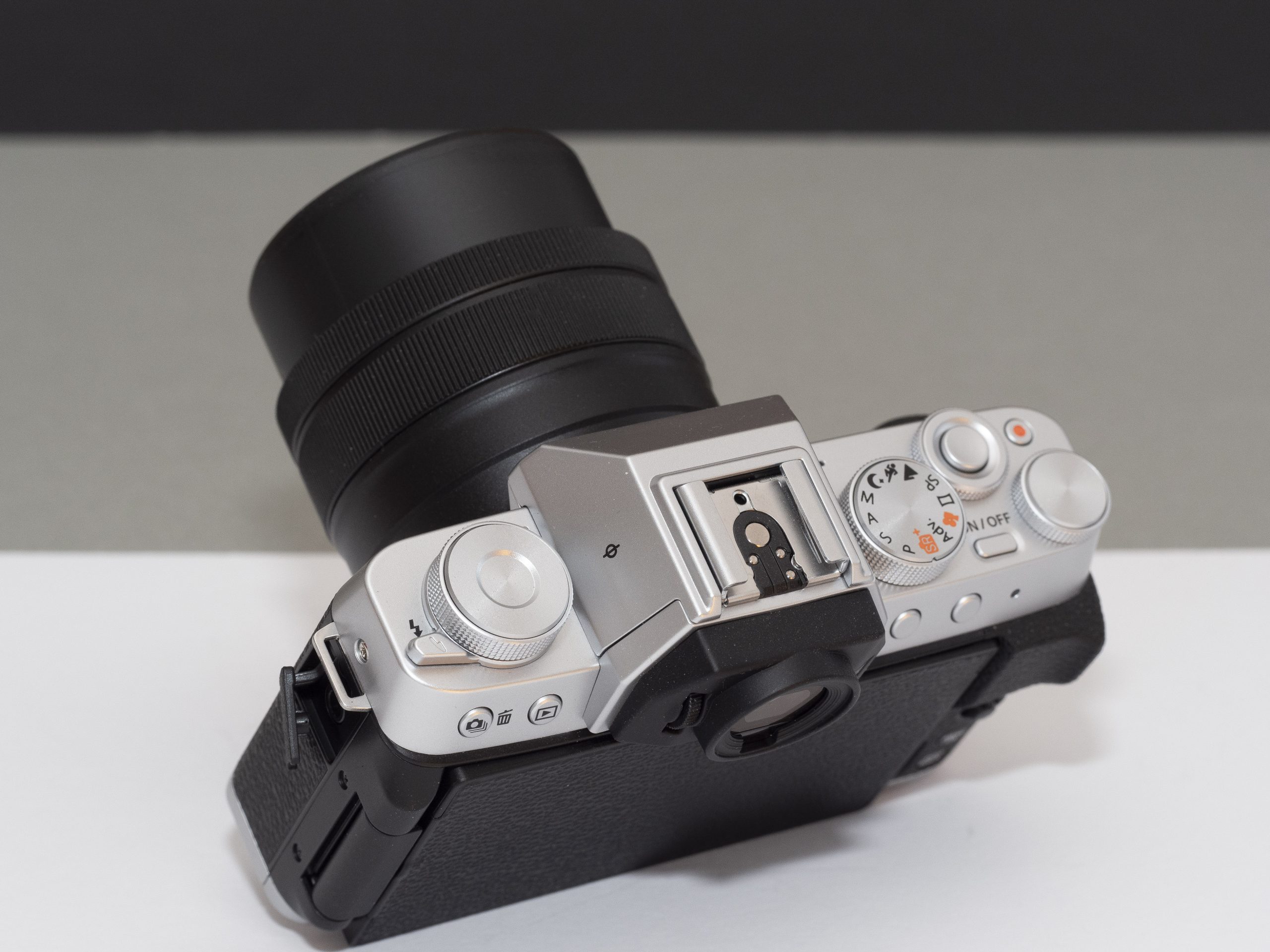 Whatever you do, the camera delivers absolutely outstanding image quality. Fuji is good at image processing, and the X-T200 is no exception.
The JPEG files from the camera are some of the best you can find, it has barely visible image noise before passing the 6400 ISO, and the color saturation, color balance and image dynamics are at the very top for a system camera with an image chip in APS-C format.
The detail sharpness is not as high as on a Fuji camera with X-Trans CMOS image sensor, and the included 15-45mm zoom is not as sharp on all apertures as the XF 18-55mm, but for a camera in this class, there are no significant complaints about the image quality.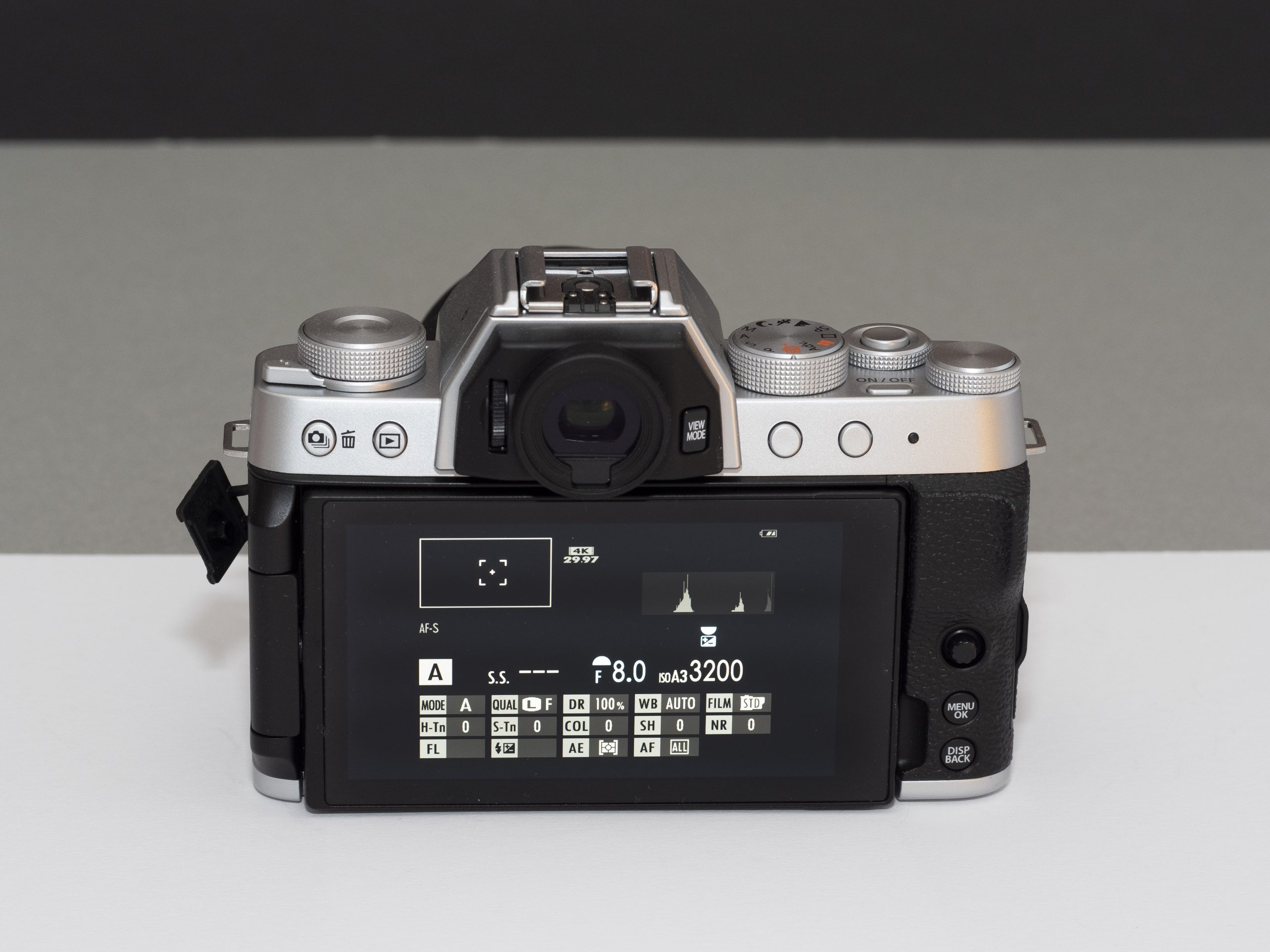 The Nikon Z50, Canon EOS M50 II and Sony a6400 are in the same class as the X-T200, and while the Z50 is weatherproof and faster, 4K video cuts you way too much. The Canon camera does the same with 4K video, so then we end up with the a6400. Which is even faster than the Fuji camera, but does not have the same satisfactory ease of use, including a hopeless touch screen.
Conclusion
Fujifilm X-T200 is a much better camera than X-T100, unfortunately the battery life is heavily amputated, but if you can live with it, this is a perfect beginner's camera. With perhaps the best usability in this class, and a picture quality no one will frown upon, this is an affordable system camera that can be used by anyone for almost anything. Sharp, nice pictures, fast shooting pace and very good 4K video, pulls in a clearly positive direction for the small Fuji camera.