Lasse Svendsen
Published

2021-03-01 - 9:00 am
Super easy to fly, with easy control and clear app. Very good picture and video quality. Flies long and far with live streaming. The Fly More Combo package is a lot of fun for the money.
Image noise when shooting in low light. Cannot be flown in rain or snow.
Specifications
Type: Camera drone
Optics: 24mm f2.8, 83 °
Still images: 12 Mp, 1/2.3 "CMOS
Video: 4K30p video, 100 Mbps MP4, H.264
Range: Up to 10 km
Flight time: Up to 31 min
Max wind: 8.5-10.5 m/s
Connections: USB-C
Storage: microSD
Wireless: Wifi 2.4 / 5.8 GHz
Dimensions/weight: 138 × 81 × 58/159 × 203 × 56 mm. 249 g
Highlights: Three batteries, charger, charging cables, spare propeller, carrying case and remote control.
Web: dji.com
It is small enough to nearly fit in your pocket, yet it is powerful enough to fly several kilometers away, and film everything in 4K resolution.
Mini 2 is DJI's smallest and lightest drone, which sneaks below 250 grams, by one gram, and is so easy to handle that everyone can get nice pictures and great shots with it.
Since we tested the first edition of the DJI Mini, DJI has upgraded the camera, which 'only' had 2.7K resolution, to 4K resolution, in 30, 25 or 24p. The data stream has been increased from 40 to 100 Mbps, and the ranges are far better than before.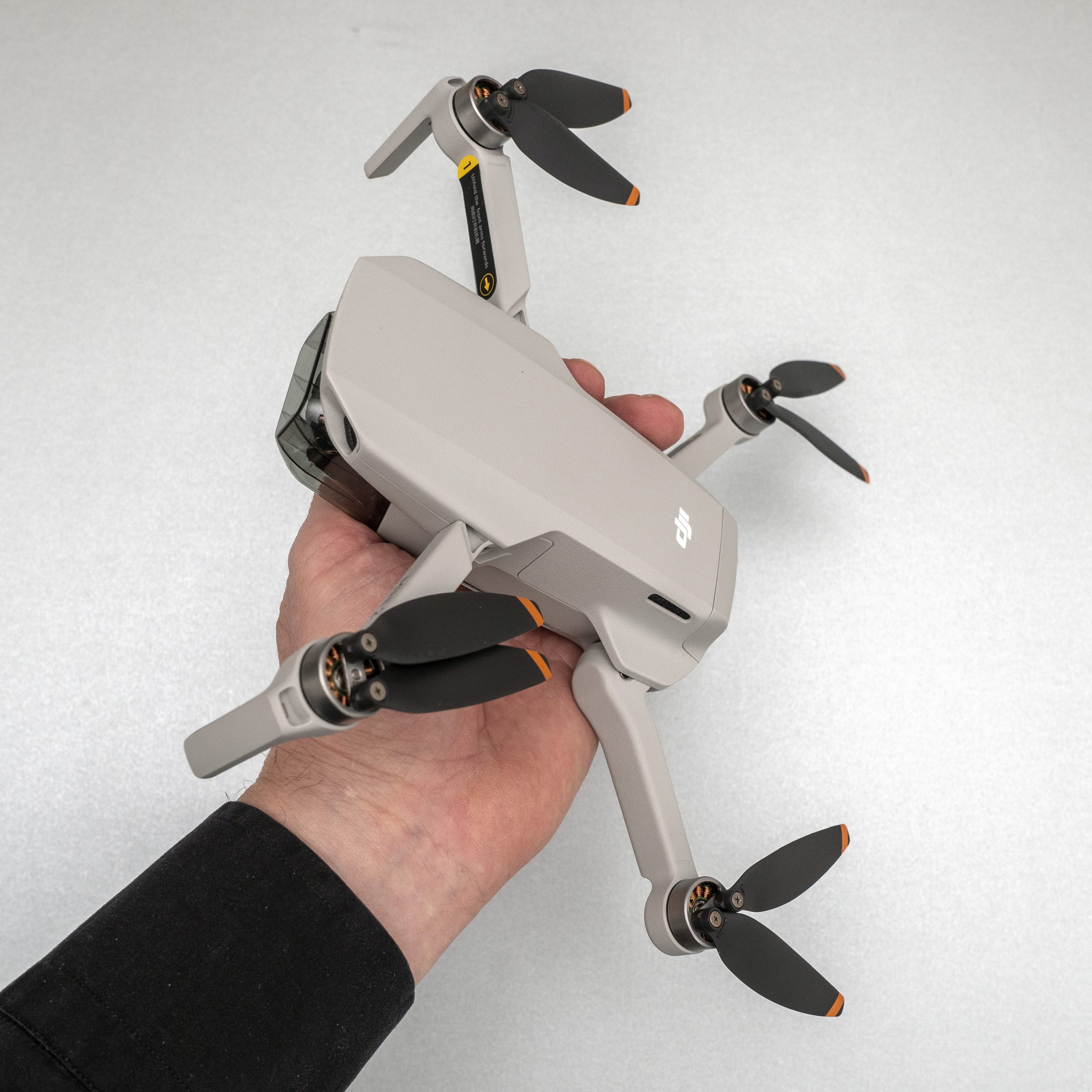 There are no requirements for exams in the drone class below 20 kilos grams, but as a drone operator, some of the most important points are these:
Always make eye contact with the drone
Do not fly over sporting events, concerts, military areas
Do not fly over accident sites
Do not fly higher than 120 m
Do not fly closer to airports than five km
Keep the safety distance of 150 meters from people and buildings
Pay attention to people's privacy
You must also have liability insurance
Observe the applicable safety distances
All flights must take place in a considerate manner
Longer range and better camera
The upgraded Mini 2 can fly farther and withstand more wind than the previous version, and it can be purchased in two versions. Mini 2 with charger, battery and controllers. Or as the Fly More Combo, which includes a larger charger, three batteries, cables and spare propellers. Everything fits in a small shoulder bag.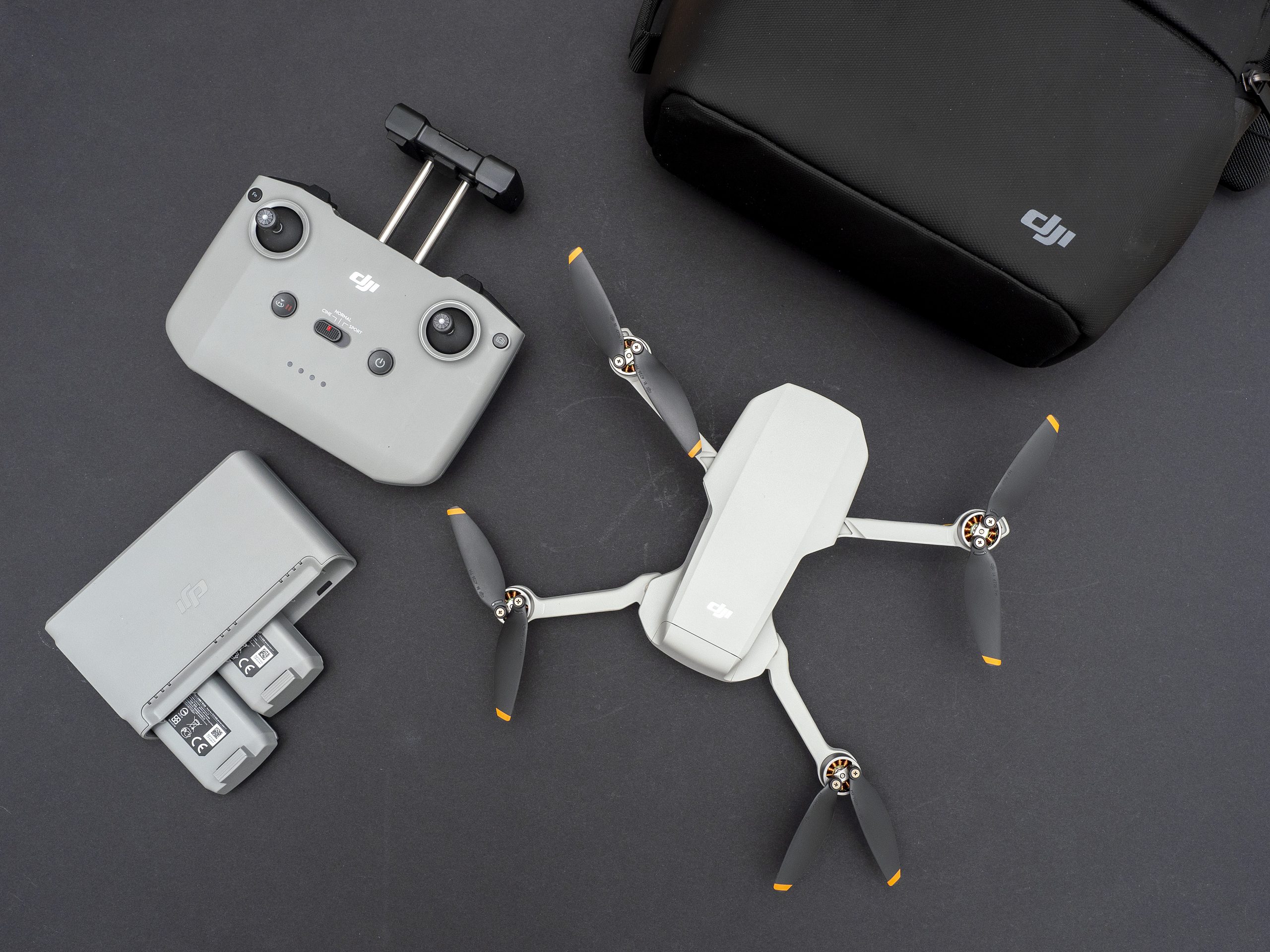 The flight time has only been increased by a single minute to a maximum of 31 minutes, but the Mini 2 can withstand more wind, up to 10.5 seconds, and it can fly up to 10 km away.
Optically, the camera is the same with a 24mm wide angle, which can take still images in 12 Mp, from a 1/2.3″ CMOS image sensor, but thus upgraded with 4K video. If you need it, there is also a 4x – digital – zoom, which is easily accessible in the DJI app.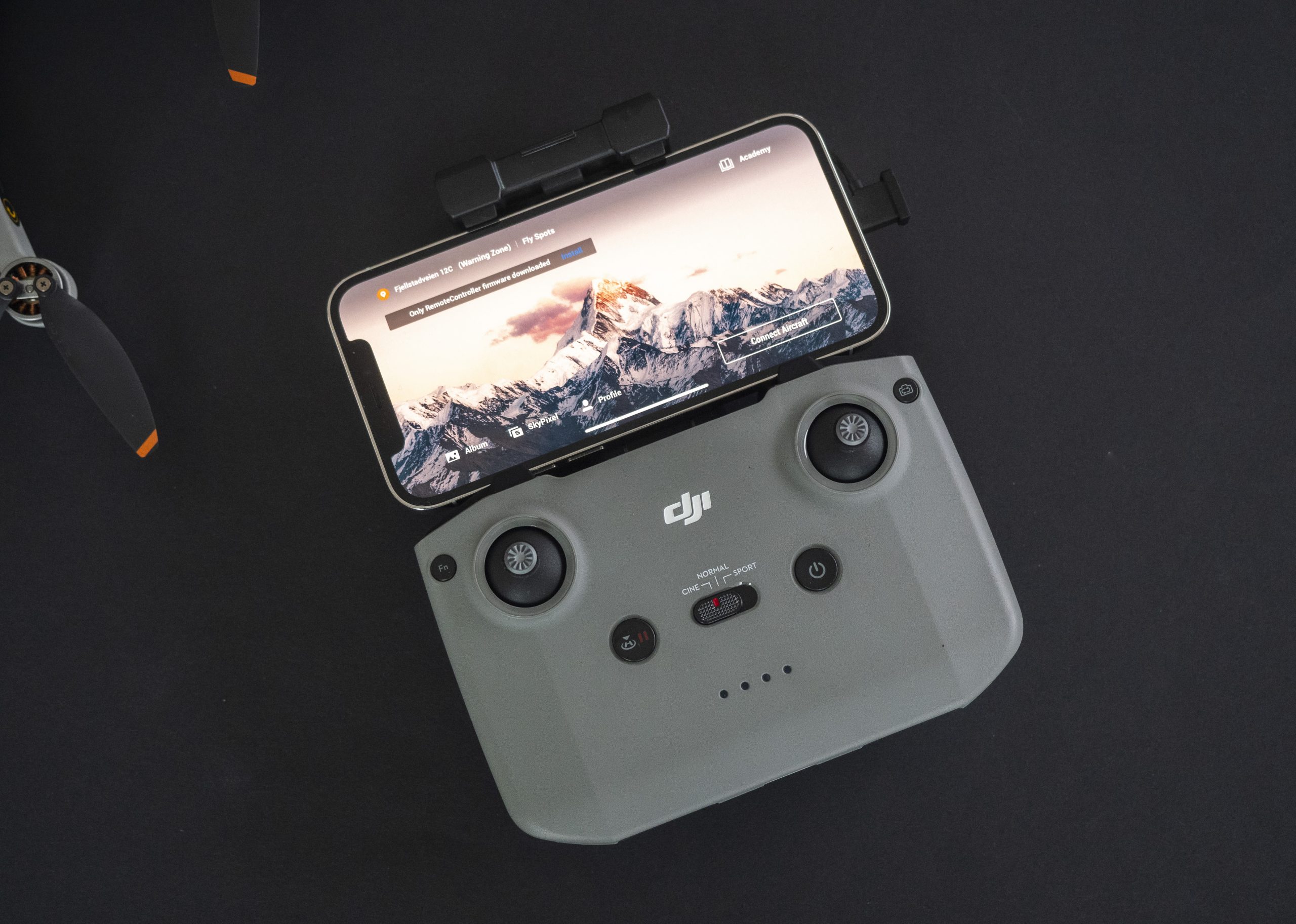 Live streaming
You can stream video from several kilometers away with OcuSync 2.0, and still images can be stored on microSD cards in the drone itself, or on the mobile – and shared on SoMe – which you connect to the included remote control. You have all the settings available in the menu on the DJI Fly app, and this is where you will find the basic settings for still images and video recordings.
Like the DJI Mavic 2, the drone is easy to control and very agile to maneuver. It does not have the object sensors that make the Mavic 2 stop in the air in front of an object, so you have to fly with a little more care. Otherwise, it also has automatic take off and landing.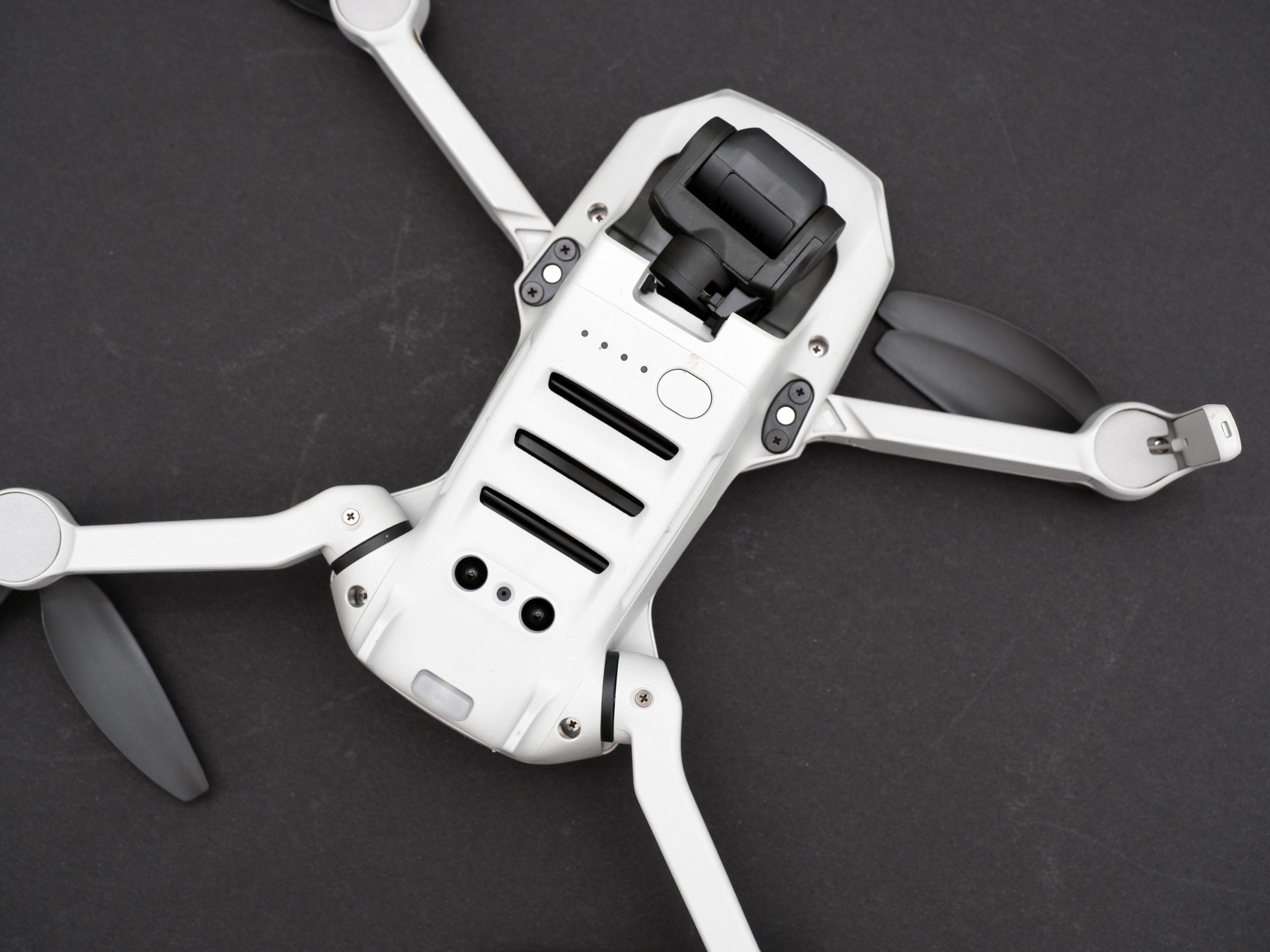 When the remote control and mobile are connected and switched on, you switch on the drone and go through the checklist you have read up on. on the websites of the aviation authorities. Then you are immediately ready to activate take off in the app, which sends the drone into the air, where it waits for the operator to take control of the flight.
Afterwards, you just need to press the Return To Home button – RTH – on the remote control, then it flies straight back to the take off position. It also does this when the battery is running low.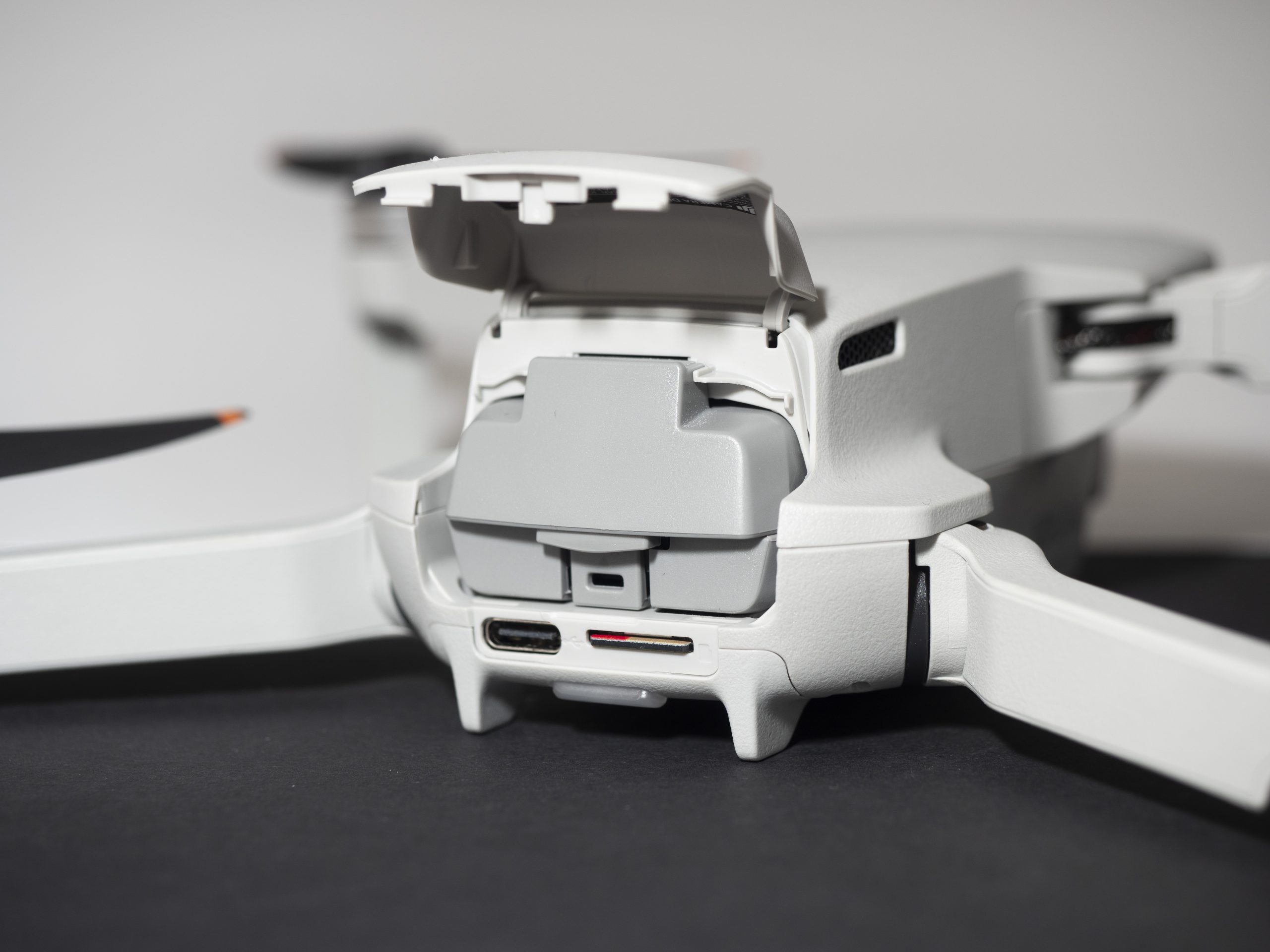 DJI is good at airplane modes, and it also has Mini 2. Drone, Helix, Rocket, Circle and Boomerang, which do exactly what the name says, but it also has a panorama mode – and a mode called Sphere – that can provide quite spectacular landscape panoramas.
The Mini 2 does not have the follow-up modes that the Mavic 2 has, but it does have something called Fly Spots. It works by selecting a route in the Fly app, and sends the drone off and follows the route.
The remote control with which you control the drone has a shutter button and start and stop of video, and you also control the angle of the camera with a wheel in front of the controller itself.
Picture and video quality
The focal length is thus the same as the camera on the Mavic 2 has, 24mm f2.8, but with 4 x digital zoom which gives a telephoto focal length equivalent to 96 mm. The camera is suspenden in a three-axis gimbal, which stabilizes the camera when shooting video footage, and it is rare to see that wind or vibrations affect the quality of the footage.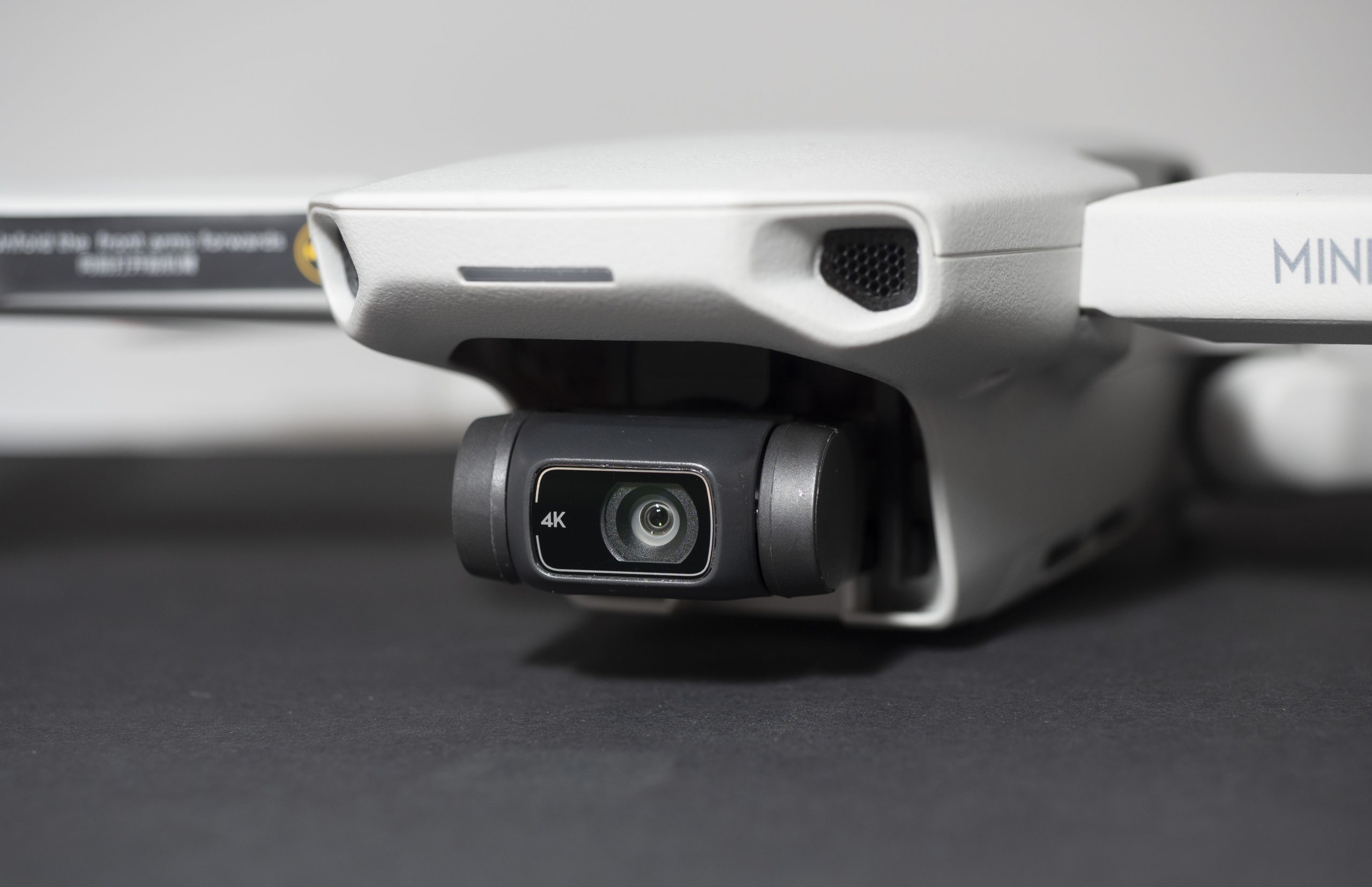 In still images, the quality of images taken in daylight is actually quite high. 12 MP is not all that much, and landscape photographers who make a living from their photos, would probably choose a drone with an even better camera. But even with 12 Mp from a relatively small image chip (1/2.3"), the still images are very sharp, with good detail sharpness.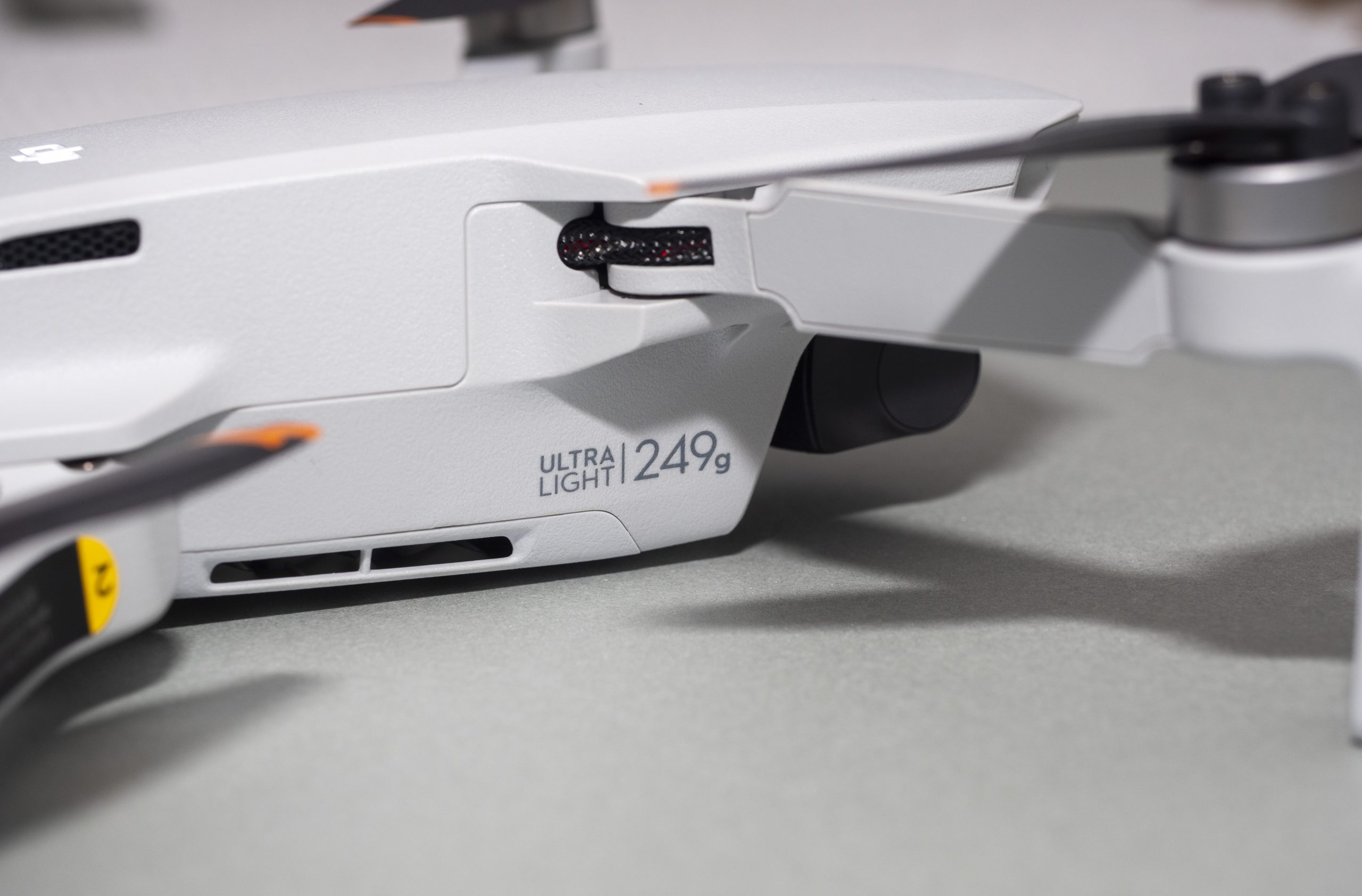 As expected, the camera has difficulties with highlight in bright sunlight, so take the exposures as raw files, and adjust them in the finishing. Such small image chips suffer from image noise in low light. This is fact of life, but you only notice this in pictures taken in very low light. The advice is again to choose raw files, which gives much better control of image noise in the post-processing of the images, than whether the camera should choose noise reduction even on jpeg images.
It is the quality of video recording that is the big advance compared to the previous edition of the Mini-drone. Here the range of dynamics is better, and the sharpness of detail is visibly higher. Very good, we would have preferred to be able to record 4K in HEVC format (H.265) for even better dynamics, but you can not get everything in this price range.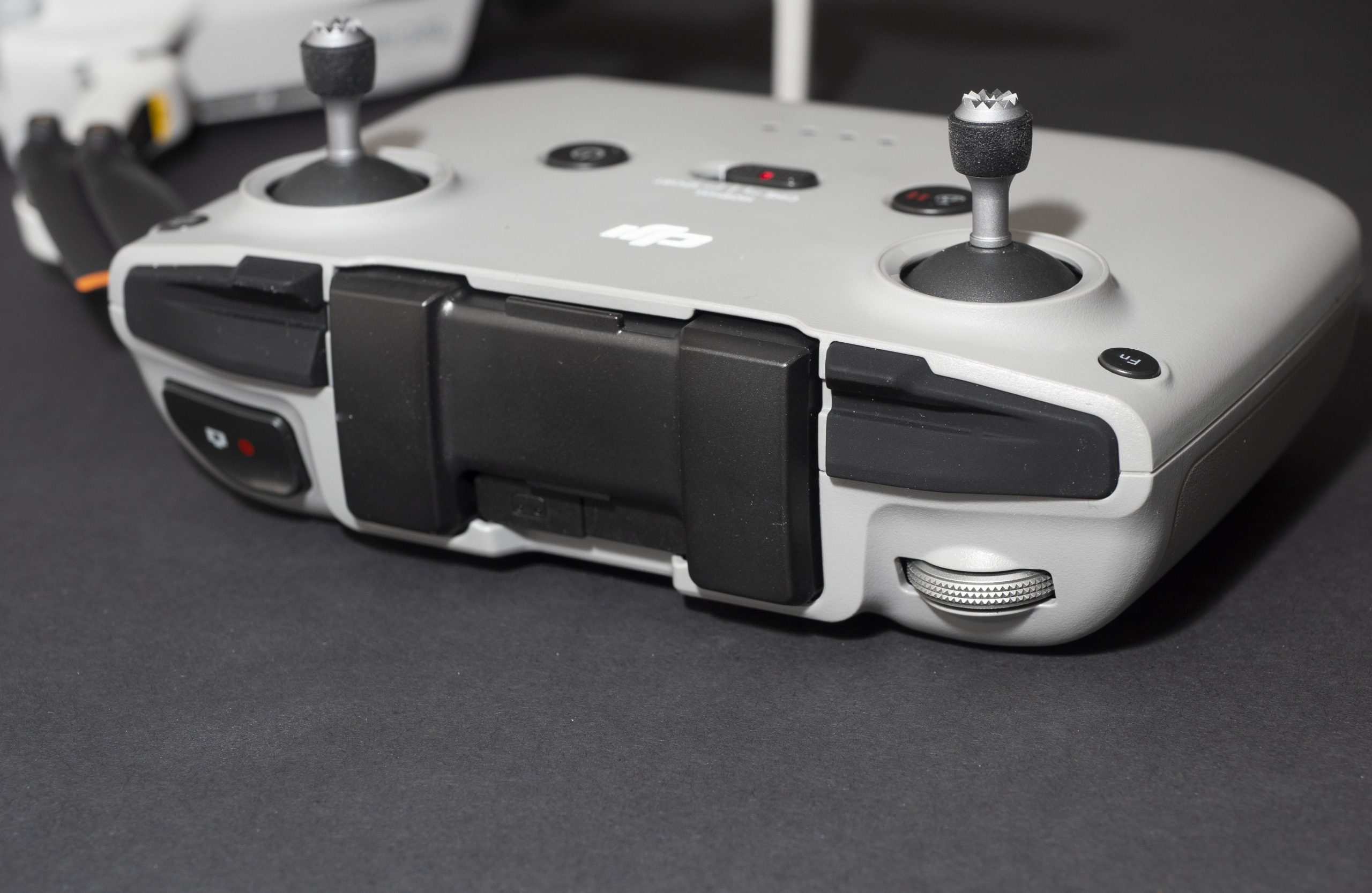 Conclusion
DJI Mini 2 is the camera drone for most people, who love photography, but want to take photography to new heights. It is very easy to fly, the picture quality is very good, but the main selling point is the 4K video. For about half the price of a Mavic Air 2, you get the same great maneurability, and almost the same picture and video quality. We recommend choosing the Mini 2 as the Fly More Combo package, because it contains two extra batteries and even more accessories that all fit in a small shoulder bag.