Lasse Svendsen
Published

2021-02-15 - 9:00 am
Robust flight characteristics and very easy to fly. Very good video quality in 4K, sharp still images in good light, and several useful flight modes.
Image noise when shooting in low light. No zoom and it does not withstand rain.
Specifications
Type: Camera drone
Lens: 24mm f2.8, 83°
Still images: 12, 48 Mp, 1/2″ CMOS
Video: 4K 60p video, 120 Mbps MP4, H.265 (HEVC)
Range: Up to 18.5 km
Flight time: Max 34 min
Max wind: 8.5-10.5 m/s
Connections: USB-C
Storage: microSD
Wireless: Wifi 2.4/5.8 GHz
Dimensions/weight: 180 × 97 × 74 × 202 × 55 mm mm. 570 g
Highlights: Three batteries, charger, charging cables, spare propeller, carrying case and remote control.
Web: dji.com
Many photographers have acquired a drone, because it gives them the freedom to take pictures and make videos, which is not possible with a regular camera.
For example, how to make a wedding video shot from a bird's eye view without a drone? Or take landscape photos from above? It says itself.
Most drones in the normal price range have a relatively humble camera, with a small image chip that is better suited for video than still images. If you are going to shoot with the SLR from above, it requires a much larger and more complicated drone in the professional class that is not for everyone at all.
The solution lies in between a place, and DJI's Mavic Air 2 is a good example of that. The drone is larger and heavier than the very useful DJI Mini 2, and costs more, but it can also do more.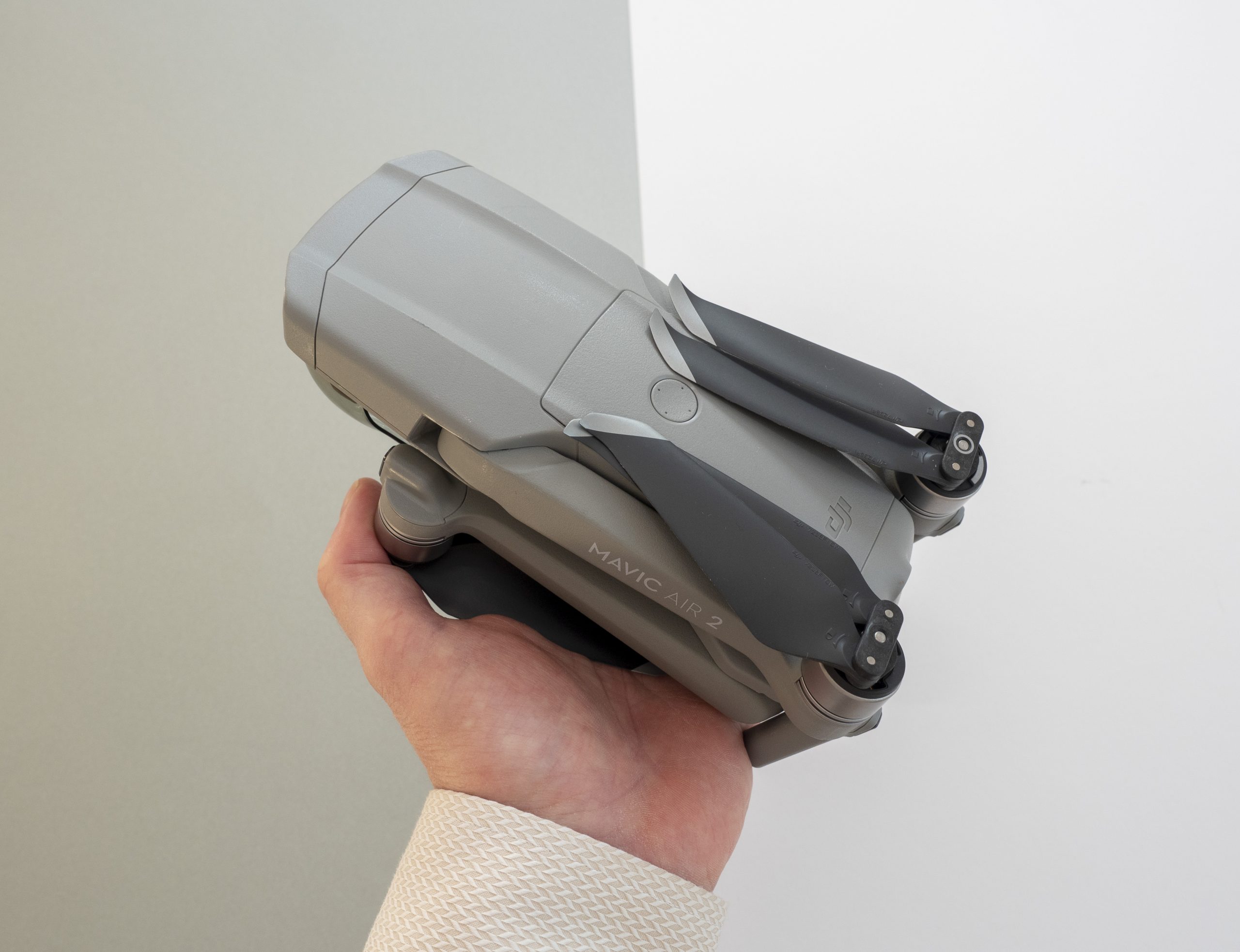 There are no requirements for exams in the drone class below 2o kilos grams, but as a drone operator, some of the most important points are these:
Always make eye contact with the drone
Do not fly over sporting events, concerts, military areas
Do not fly over accident sites
Do not fly higher than 120 m
Do not fly closer to airports than five km
Keep the safety distance of 150 meters from people and buildings
Pay attention to people's privacy
You must also have liability insurance
Observe the applicable safety distances
All flights must take place in a considerate manner
Flying camera
Drones like this are more camera than toy, and the whole point of the Mavic Air 2 is to take pictures and make video recordings from the air. Then there are some points that are important to think about.
One is how high image quality one is looking for. Here it's important to keep in mind that none of them – Mini 2, Mavic Air 2 and Mavic 2 Pro – will give you the same image dynamics, sharpness and detail that a full-frame system camera can.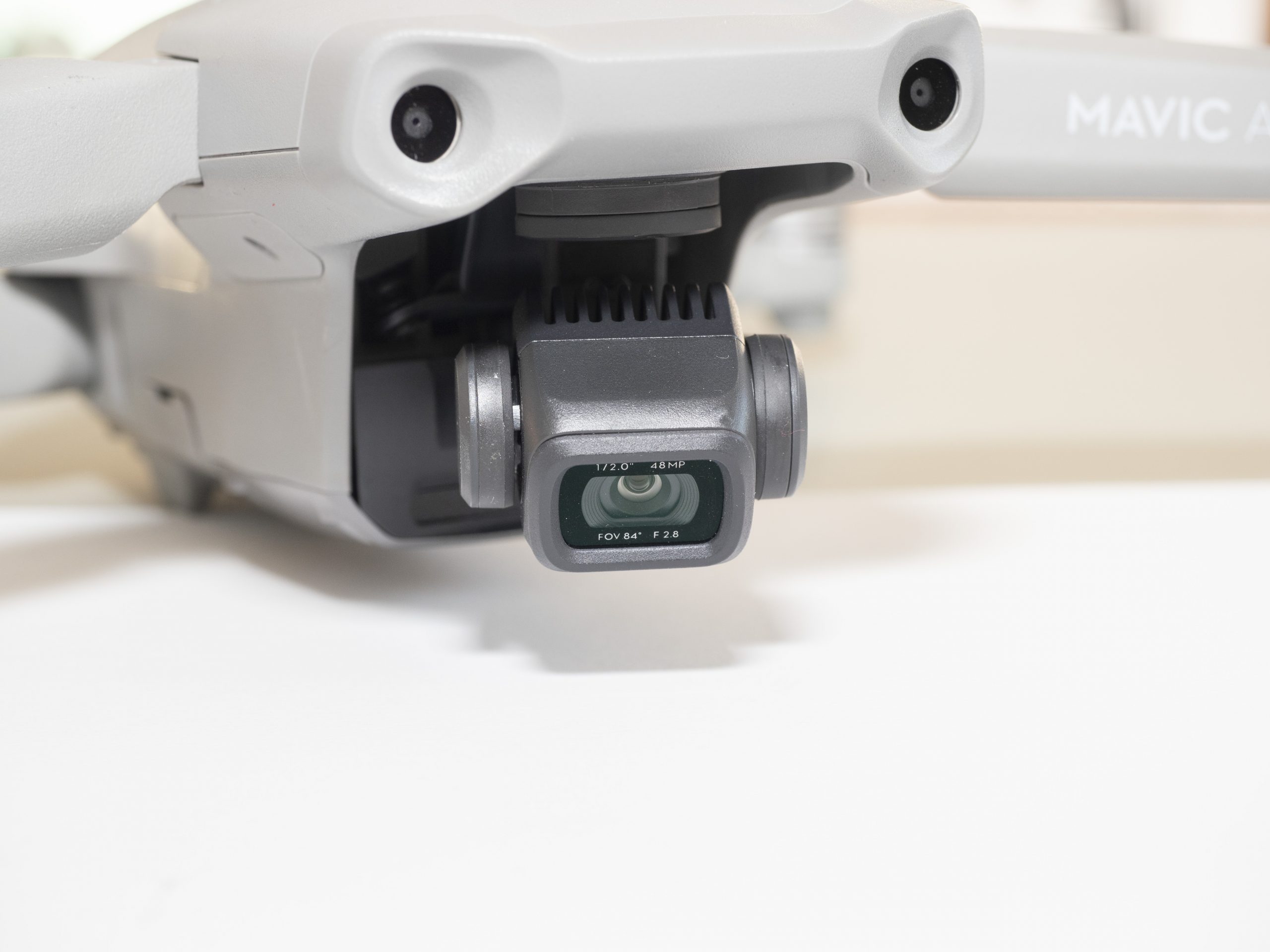 The reason for this is that they all have small image chips with limited dynamics and resolution. In this case, we are talking about a half-inch CMOS image chip with a 24mm wide-angle camera, which can capture still images with up to 48 Mp, and 4K video at 60fps, which is capable of creating hyperlapse videos in 8K resolution.
You can forget about at5temptning to get the same thing with a system camera or similar, hanging under a drone, for the same price as the Mavic Air 2.
It's going to be expensive!
Therefore, a drone like this is a cheaper and more usable alternative.
Mavic Air 2 is available in a basic package, with drone, battery charger and remote control, but also as a Fly More Combo version with some accessories in the package.
It comes with, among other things, spare propellers, three batteries and a charger with space for all three, three camera filters and a shoulder bag.
There is a third option that replaces the remote control with a DJI Smart Controller, which is a more advanced remote control for the drone, with several programmable buttons, and a 5.5-inch touch screen with 1000 cd/m2 brightness. It can also be purchased as an option for the Mavic, Zoom and Enterprise drone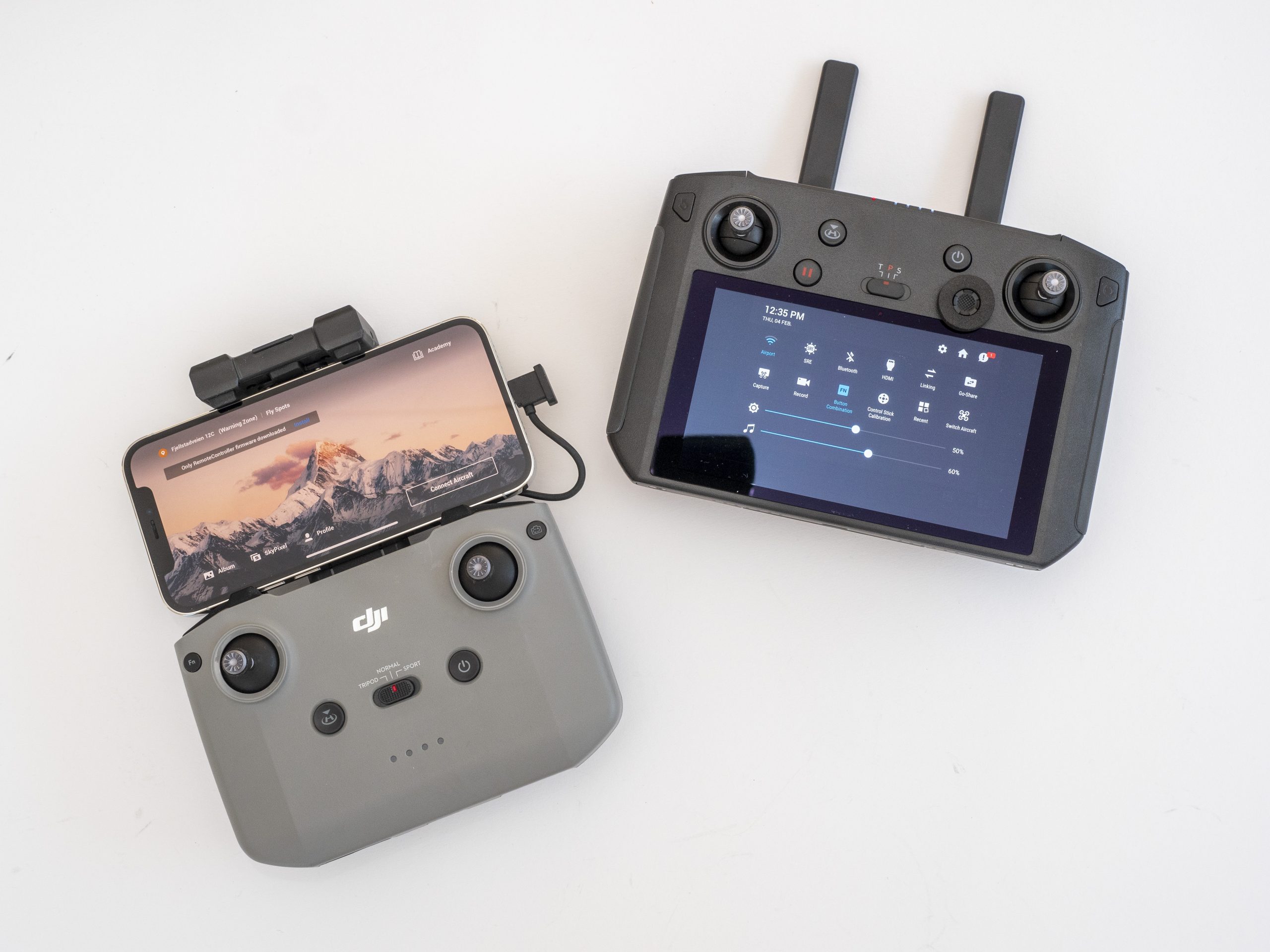 It has DJI's SkyTalk and OcuSync 2.0 built-in which gives the operator the ability to stream recordings from the drone, live to Facebook, Instagram or WeChat.
Take off
We flew the drone with both the included standard remote control, and the Smart Controller, and preferred the latter. Mostly because having the big screen with all the settings available in the menus is more convenient than connecting the phone to the other remote control, and launching the app to be able to fly.
The maneuverability is otherwise similar on the two remote controls, but the programmable buttons on the Smart Controller can be convenient to have, and the ability to play 4K video from the HDMI output to a TV is very handy.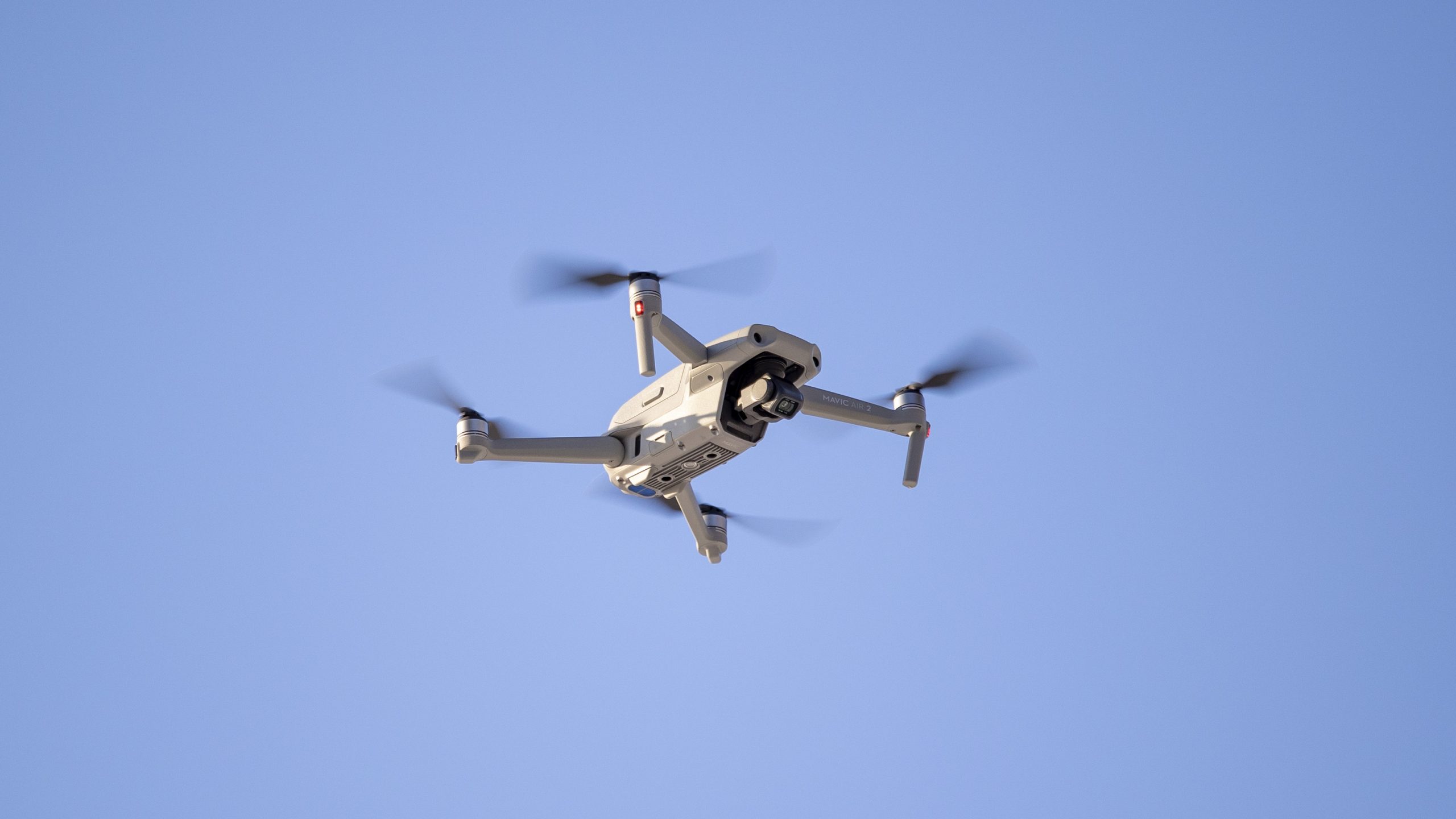 Like the Mini 2 and Mavic 2 Pro, you unfold the rotor shafts and turn on the power of the drone and controls, before you can start the flight from the DJI app on your mobile.
When you have gone through all the checkpoints before the flight, press Take Off on the screen until the whole circle is green, then the drone slowly lifts off the ground, and hovers until you press the sticks carefully forward to rise.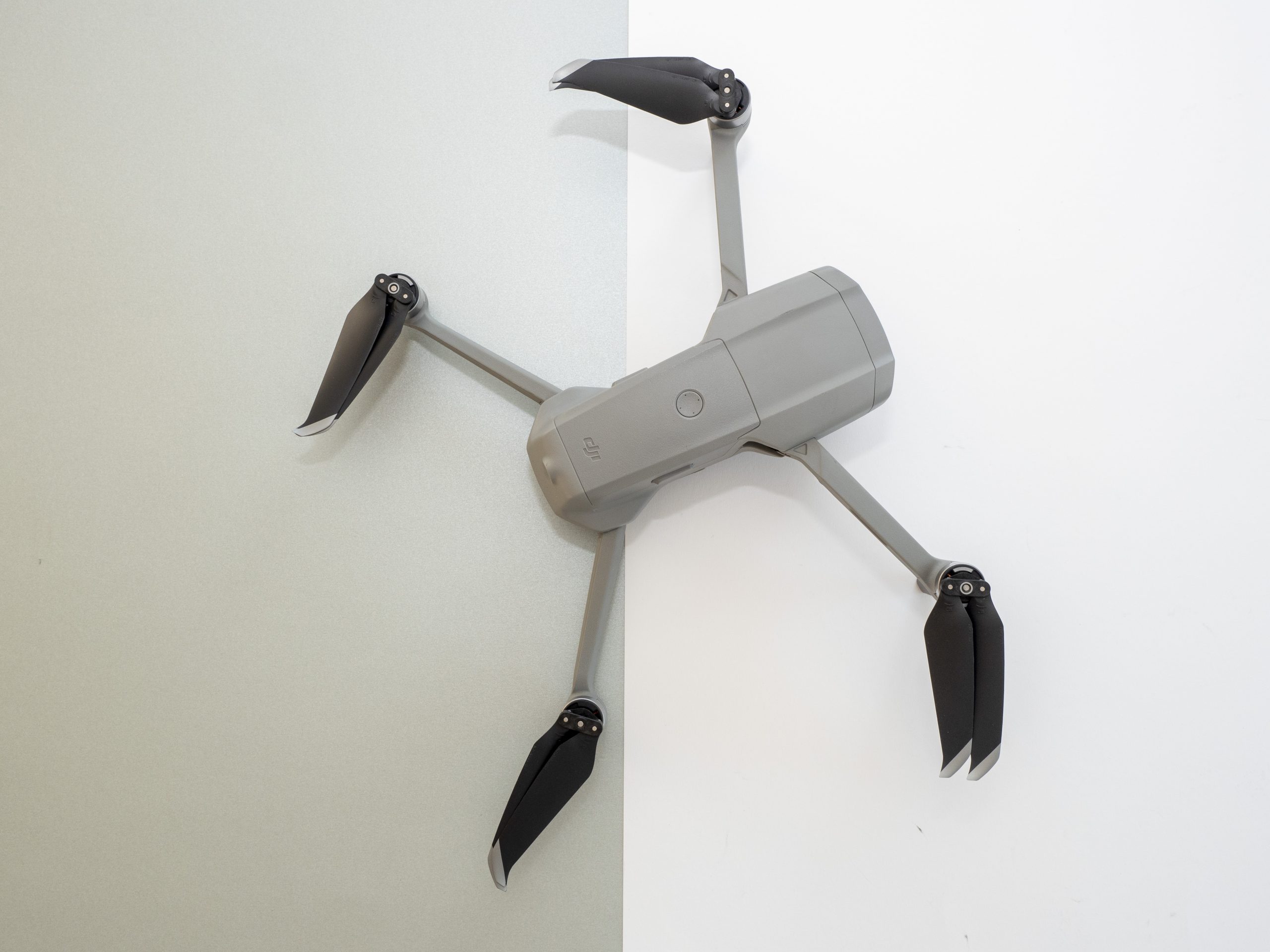 Like the smaller Mini drone, there is an easy learning curve for mastering the basics. Most people quickly learn to steer the drone safely where they want, and the drone has a few practical safety tricks built-in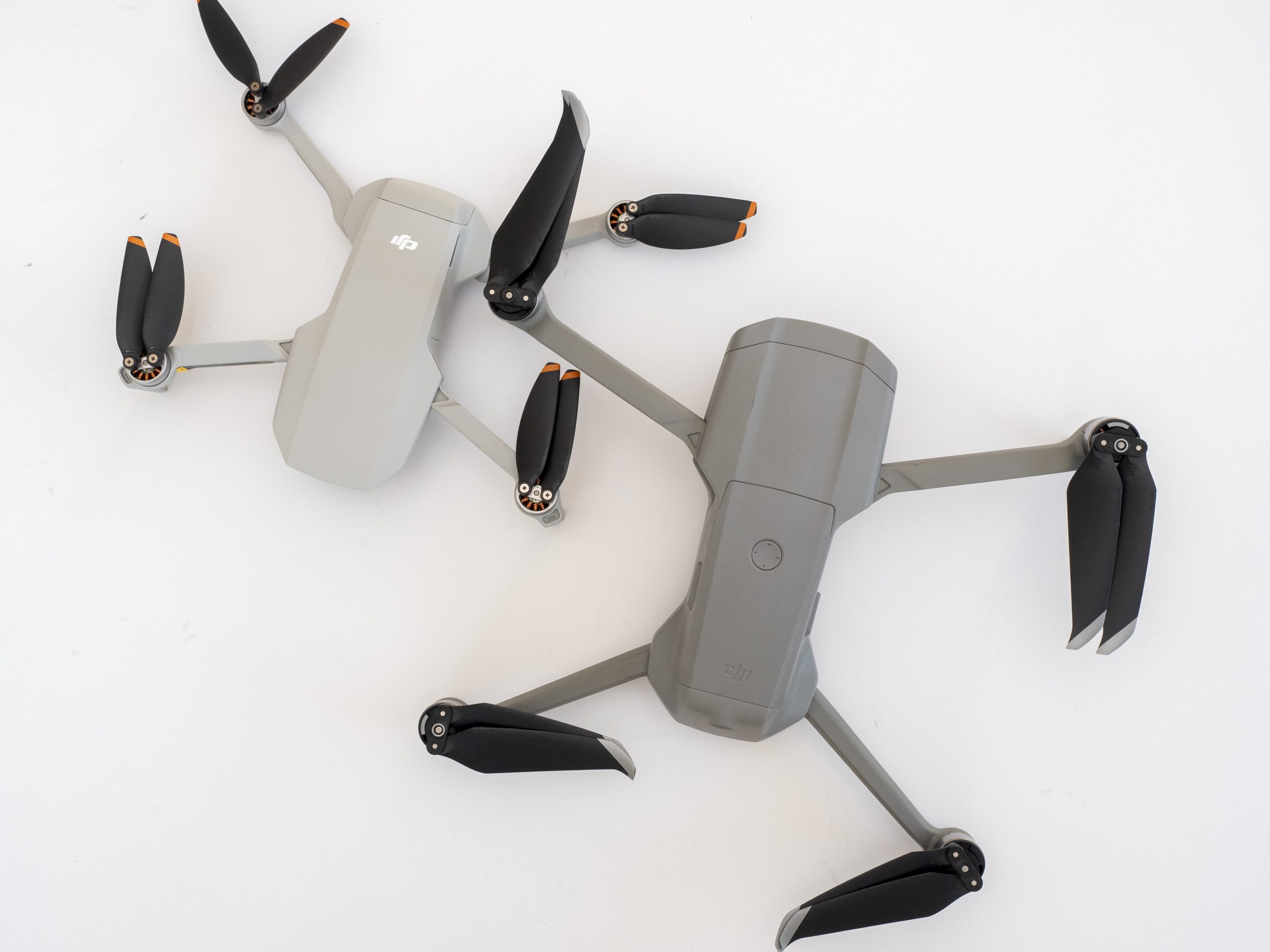 If you release the sticks, the drone stops momentarily, and hovers until you pull the sticks again. Unlike the Mini 2, it has front and rear sensors that prevent it from flying straight into a tree or a house wall. Then the drone stops at a safe distance even if you press the stick forward. It also has sensors on the underside, warning when it comes lower than eight meters.
If you are a brand new drone operator, you can rely on DJI's practical training videos. Otherwise, as always, getting better with practice, but it is really very easy to control a drone in this class
Landing is as easy as take off. There is a return to home button – RTH – on the remote control, which stops the drone in the air and sends it back to the take off position. The same thing happens automatically if the battery – which lasts for up to 34 minutes – is running low. Then the drone stops before the battery level is so low that it does not have power to fly back to the starting point, and then the drone returns slowly but surely.
DJI Mavic Air 2 flight modes
The drone can be flown manually and it is very easy to maneuver. With a top speed of 68 km/h in sport mode, it is fast enough to keep up with many moving targets.
It also has some flight modes – Free, Circle, Course Lock, and Waypoint, which can be set in the app, and which give you ready-made flight patterns. Like circling 360 degrees around a selected scene and taking time lapse in 8K resolution. Waypoint and Free set a pattern with start and stop, while Course Lock is fly city in the true sense of the word.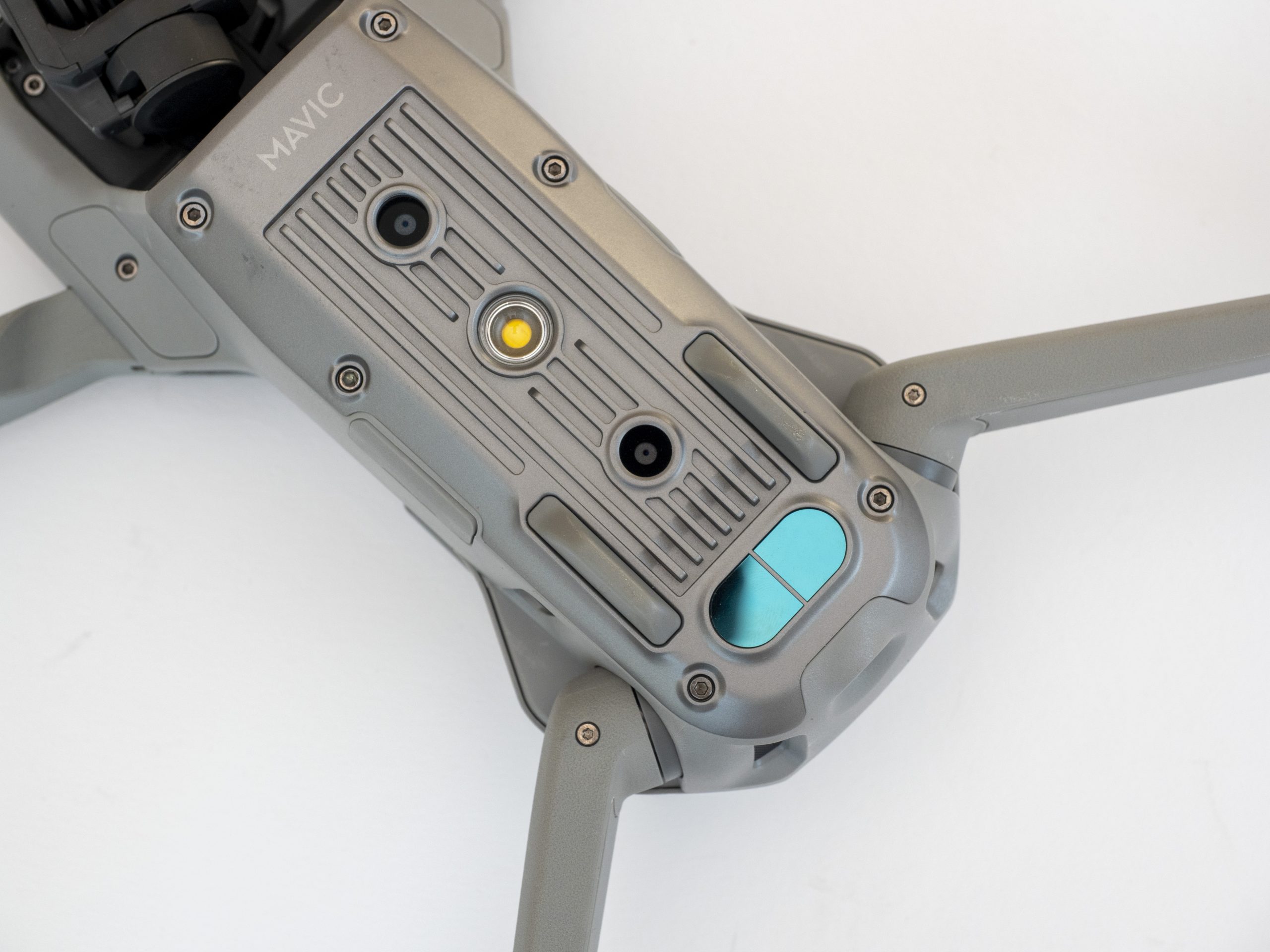 There are also three follow modes where the drone locks the focus frame on e.g. a moving subject (ActiveTrack, POI and Spotlight), and then you fly freely while the focus is always on the selected scene.
If you select QuickShots, you get six flight modes where the drone locks the camera on a scene and flies a selected pattern.
Picture and video quality
The controller not only controls the drone, it also has a button for starting and stopping video, and a shutter button for still images. The images can be downloaded directly to the mobile phone, stored on a microSD card in the drone or online, and the drone uses both the 2.4 and 5.8 GHz band which makes it possible to live stream HD video from up to 10 km away.
But it is, of course, 4K video we are most interested in, and the still images are really good, and the quality is better than feared, considering the sensor size.
The wide-angle lens with a focal length of 24 mm, covers a wide area that is perfect for landscapes seen from the air. The camera can take still images up to 48 Mp and has a sitter on a three-axis gimbal with mechanical image stabilization, if you can tilt the camera 90 degrees with the setting knob on the remote control.
In daylight, the still images are very sharp, there is plenty of detail in the images and even with automatic exposure and white balance, the image quality is kept high. Where it is lacking is on image dynamics. The camera is unable to conserve highlights as well if it measures the light in the sky. Then the light parts burn out, so the advice is to choose manual exposure, and raw files, which are useful DNG files here.
In pictures taken in low light, you quickly see that when picture noise appears in the pictures, and they do so here. DJI seems to have chosen a fairly aggressive noise reduction on the jpeg files, because the detail sharpness drops noticeably at high ISO values, so my advice is to choose manual exposure, 12 Mp resolution and max 1600 ISO if you can, when it is low light.
DJI tries to avoid the problem of combining HDR and scene recognition into image processing, with something they call HyperLight. It helps, but post-processing of the DNG files is preferable if you want optimal image quality.
On video recordings little light, the detail sharpness is preserved a little better than on still images when HDR is active, and with HEVC format you get a really good dynamic range on the recordings, and you can use DJI's D-Cinelike color profile if the recordings are through post-processing.
Conclusion
DJI Mavic Air 2 costs more than Mini 2, but can do more and has a better camera. It is the drone you should choose if the image quality is important, but also if you need the range and flight characteristics of Air 2. It is very easy to fly, and withstands wind well. At the same time, the ease of use is impeccable, and with a little practice you master drone flying so well that it is fun to both fly and film from the air. The Fly More Combo package is the best choice, as you get two extra batteries and some equipment in a shoulder bag, which makes the Mavic Air 2 even more usable.