Lasse Svendsen
Published

2021-01-22 - 9:00 am
Compact and easy to carry. Up to 800mm tele. Fairly sensibly priced.
Mediocre picture quality, lame autofocus and lousy video quality. And fairly hopeless to operate.
Specifications
Type: 12 Mp compact camera 1/3" CMOS image sensor
Optics: 100/400mm f5.6-6.3
Screen: No.
Viewfinder: 2.3 Mp LCD, 0.52x
Burst rate: 8 frames/s
Video: 1080/30p
Connections: USB-C
Wireless: Wifi, Bluetooth
Storage: MicroSD
Battery life CIPA: 150 images
Dimensions/weight: 103 x 51 x 33 mm/145 g
Highlights: 2 x digital zoom to 800mm, optical stabilizer.
Web: canon.com
New compact cameras from Canon are not commonplace. But then the PowerShoot Zoom is not quite like other cameras either. It's as much a monocular as it is a camera. With some very special features.
Canon says that the small camera is a super zoom camera in pocket format, aimed at the many who take nature photos, and need a powerful tele to take pictures of e.g. birds and animals.
For it to work, Canon has given the camera – or should we say the monocular – a zoom lens with two focal lengths, 100 and 400mm, and if that's not enough, it also has 2x electronic zoom to 800mm.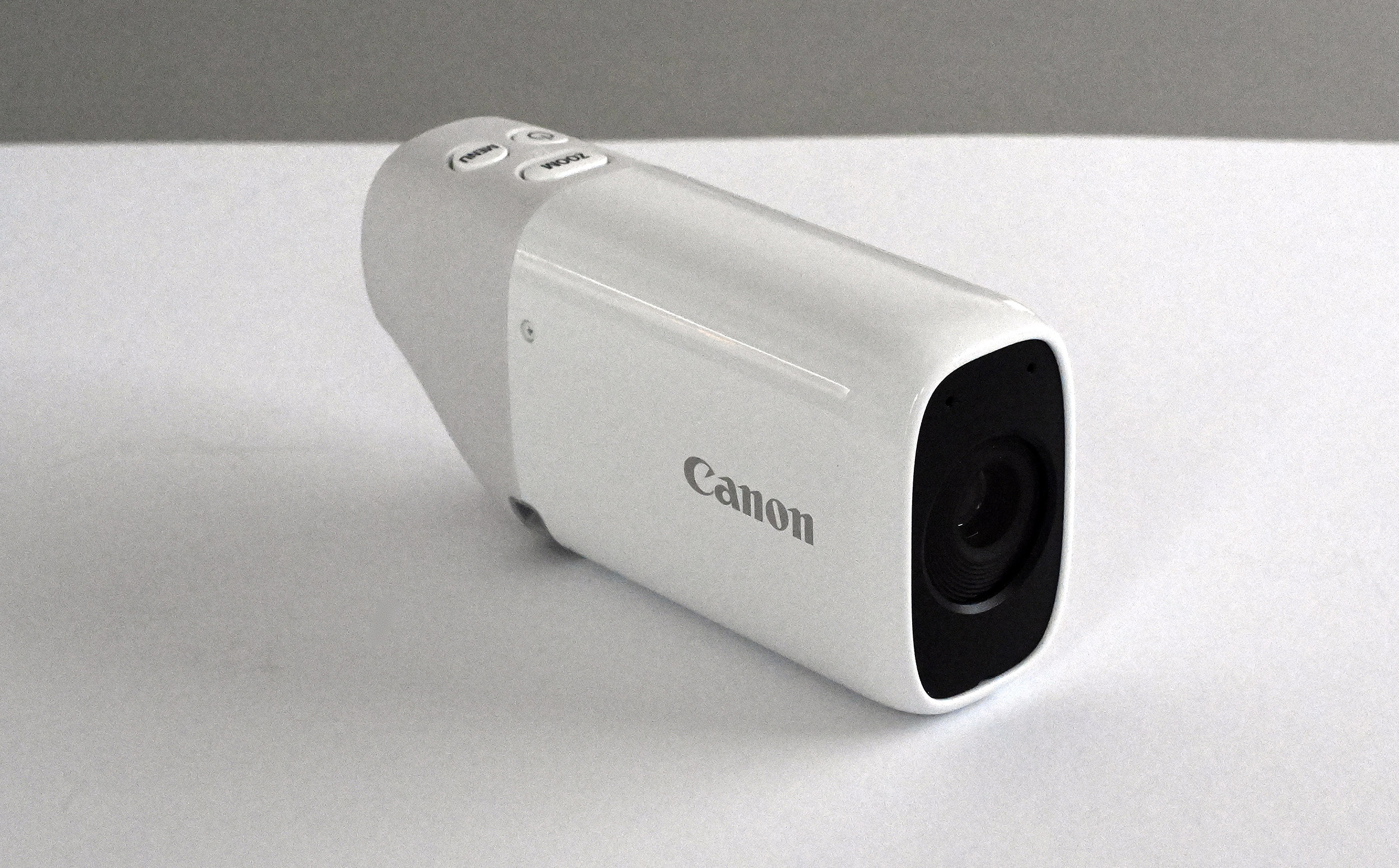 Behind the compact lens with built-in image stabilizer is a small 1/3 inch image sensor, which stores still images in 12 Mp resolution, and video in 1080 HD quality with 30p. If you think it sounds like specifications from a bygone era, you may be right. It's been so long since we've seen such small image chips.
The small Canon camera has a pair of distinctive controls. Once you have charged the battery that holds a maximum of 150 images, you must familiarize yourself with the buttons. Which are few. Power switch, still image and video button, zoom selection and menu button are the only ones here. The camera does not have a screen, so you have to use the electronic viewfinder while scrolling through the settings with the photo and video buttons on the bottom.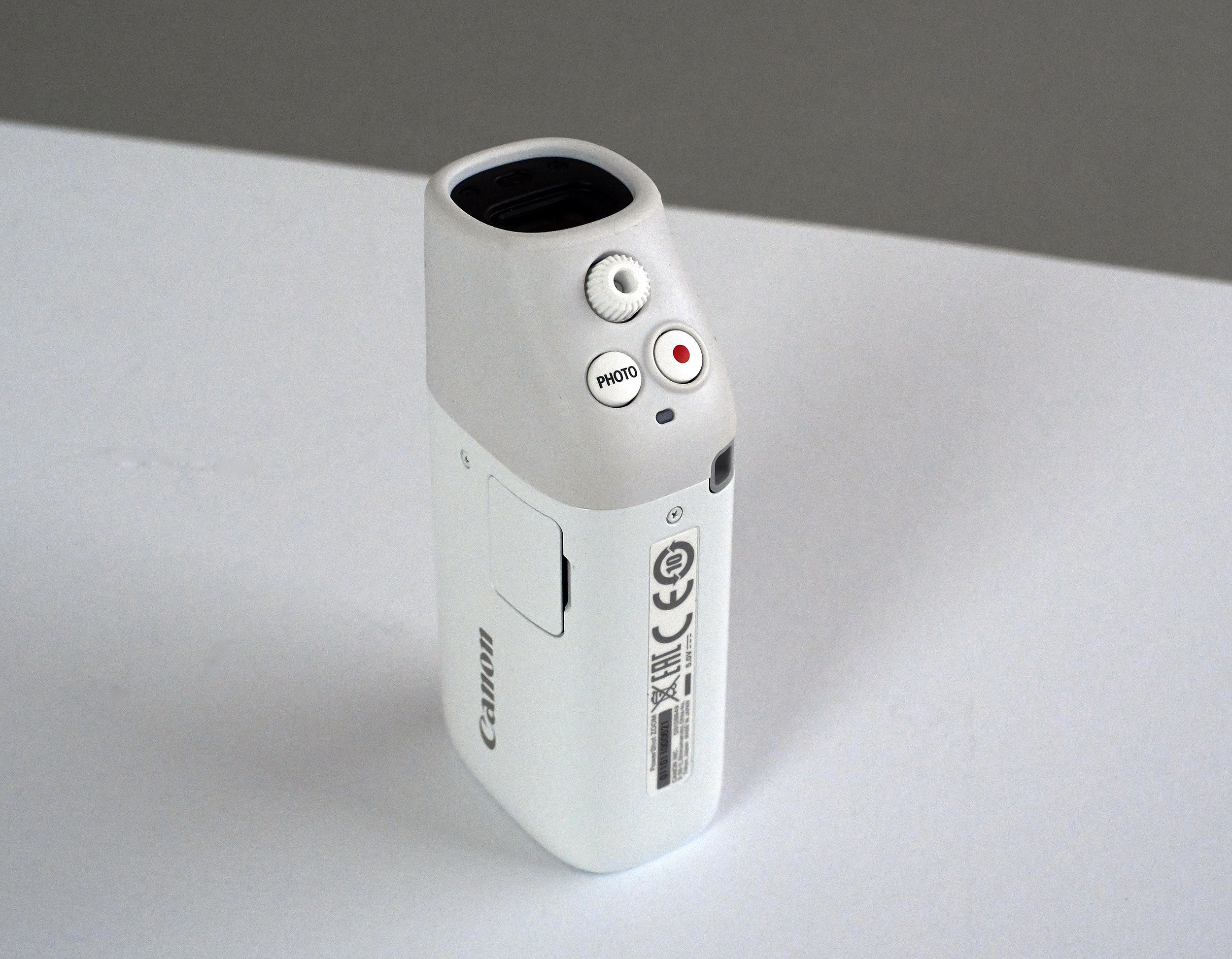 There is also a wheel for dioptric adjustment so that you can see clearly in the viewfinder. The wheel cannot be locked in any way, so you often have to turn a little to see sharply in the viewfinder.
Ease of use
The lens has no cover, so bring a microfiber cloth. The camera is also not weatherproof, but it is hardly a problem for everyday nature photos in good light. For good light is absolutely necessary, if the Canon camera is to provide reasonably usable images.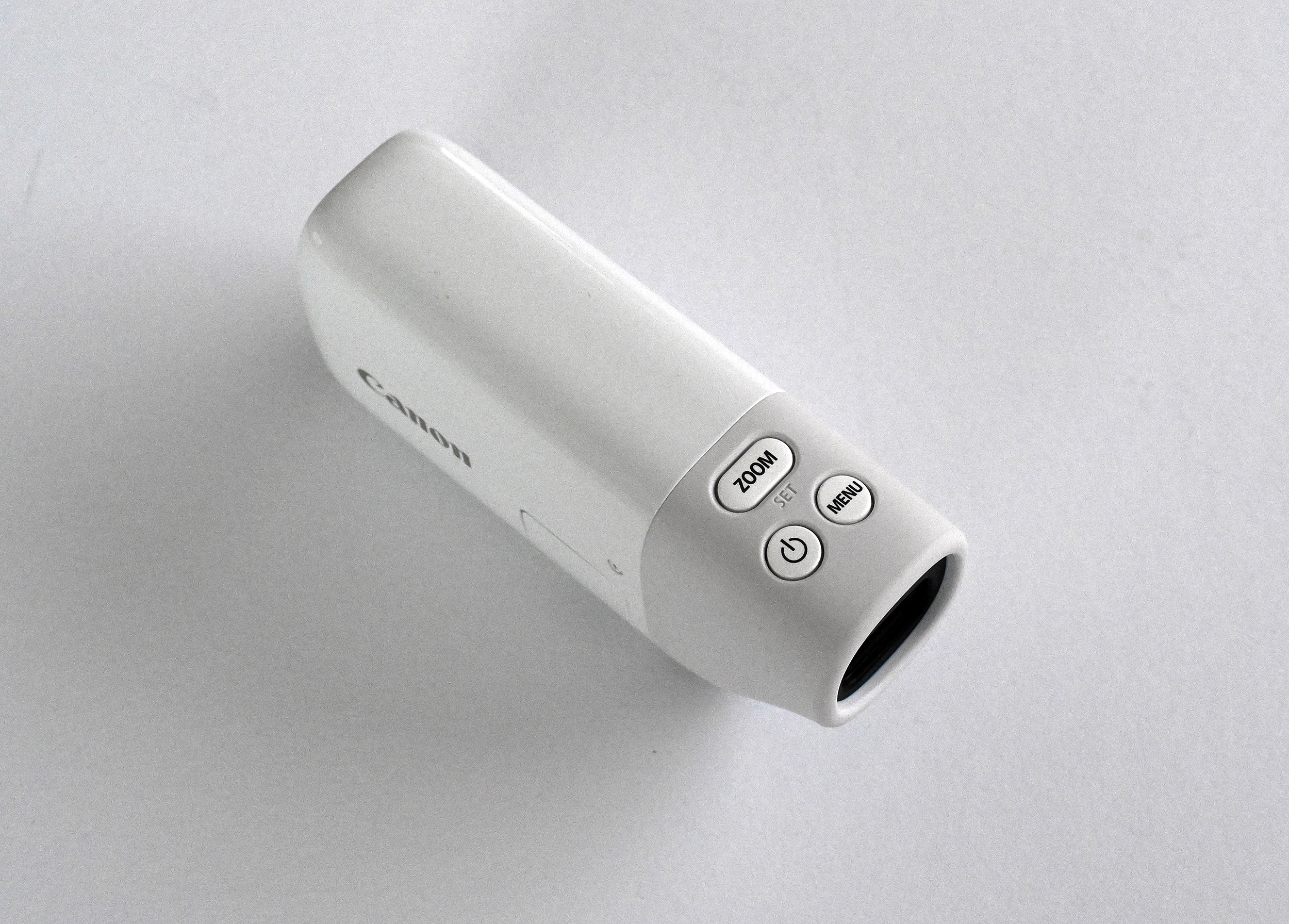 But before we get to the image quality. The photos can be transferred to the mobile as you take photos or video. Press the shutter button halfway, and the camera focuses before the picture is taken when the button is pressed fully. Then there is no sound from the camera. The only way to know that a picture was taken is to follow the white frame that flashes in the viewfinder when the picture is taken. It records audio in stereo on video, but even though you can play video in the viewfinder, you will not hear anything since the camera does not have a built-in speaker.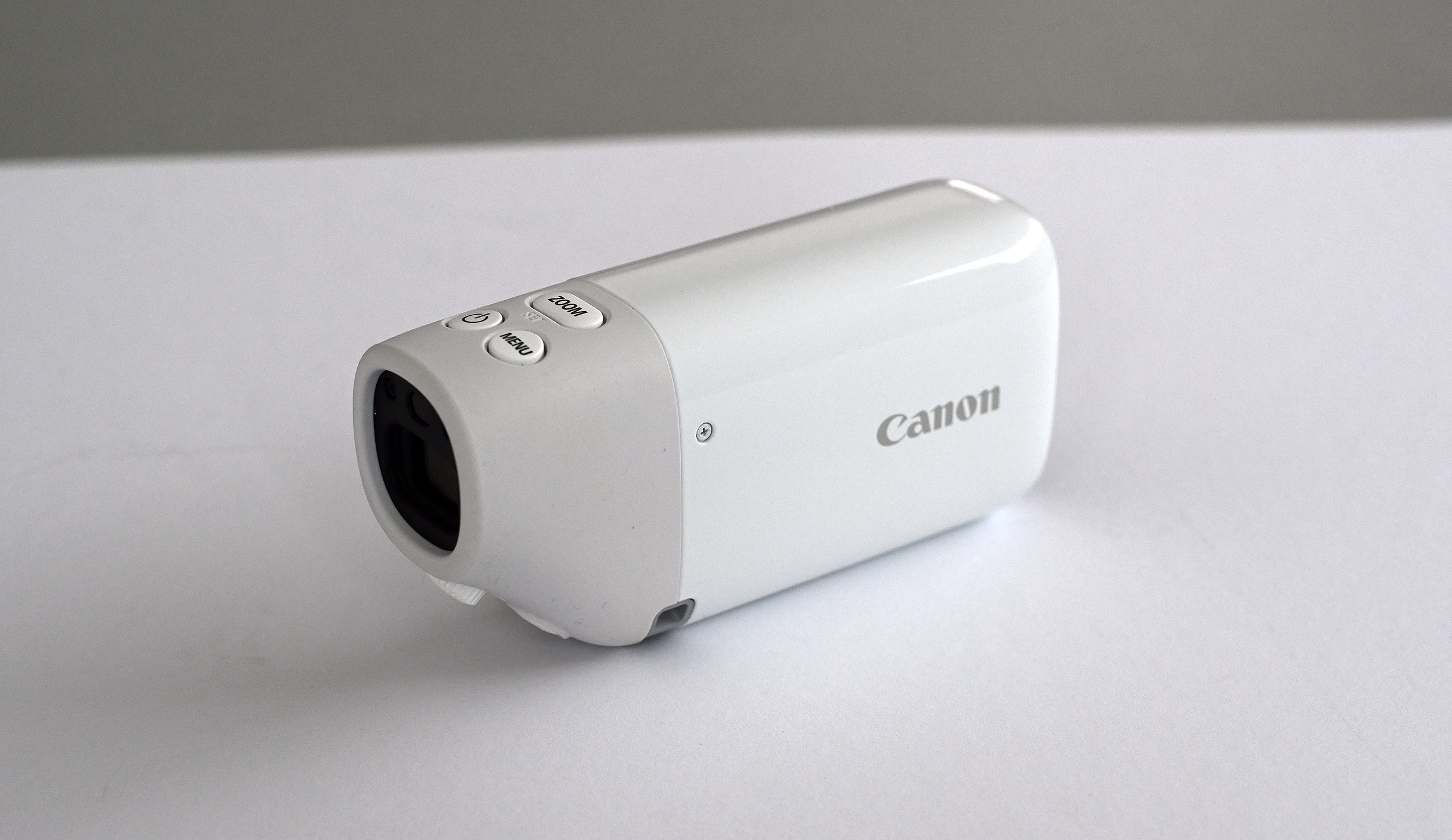 You can also take pictures in quick succession with 10 pictures/s, serial exposure, but this is limited by the autofocus not being able to refocus after the first picture is taken.
The image quality
Although the camera in practice only has two focal lengths, 100 and 400mm, the optical construction is relatively complex. 11 lens elements sit in eight groups, and the zoom has a four-axis image stabilizer, and a close limit of one meter.
The aperture is fixed, and only changes when you zoom, which you may not need to do. The reason for this is that at 100mm the image quality is marred by grainy image noise, which only gets worse when zooming. 400mm just means even more grainy image noise, and with 2x digital zoom to 800mm, there is such coarse-grained image noise that the images are completely useless.
The worst is in low light conditions, so this is a good weather camera that must be used accordingly. In really good weather with enough light, image quality is not that bad, but even just a slight cloudiness, and the camera increases the ISO sensitivity and blurs the images.
The video quality is even worse, with unsightly mosquito noise that only gets worse when panning. Then the colors are also blurred, and what little sharpness there was, disappears in an autofocus that does not keep up.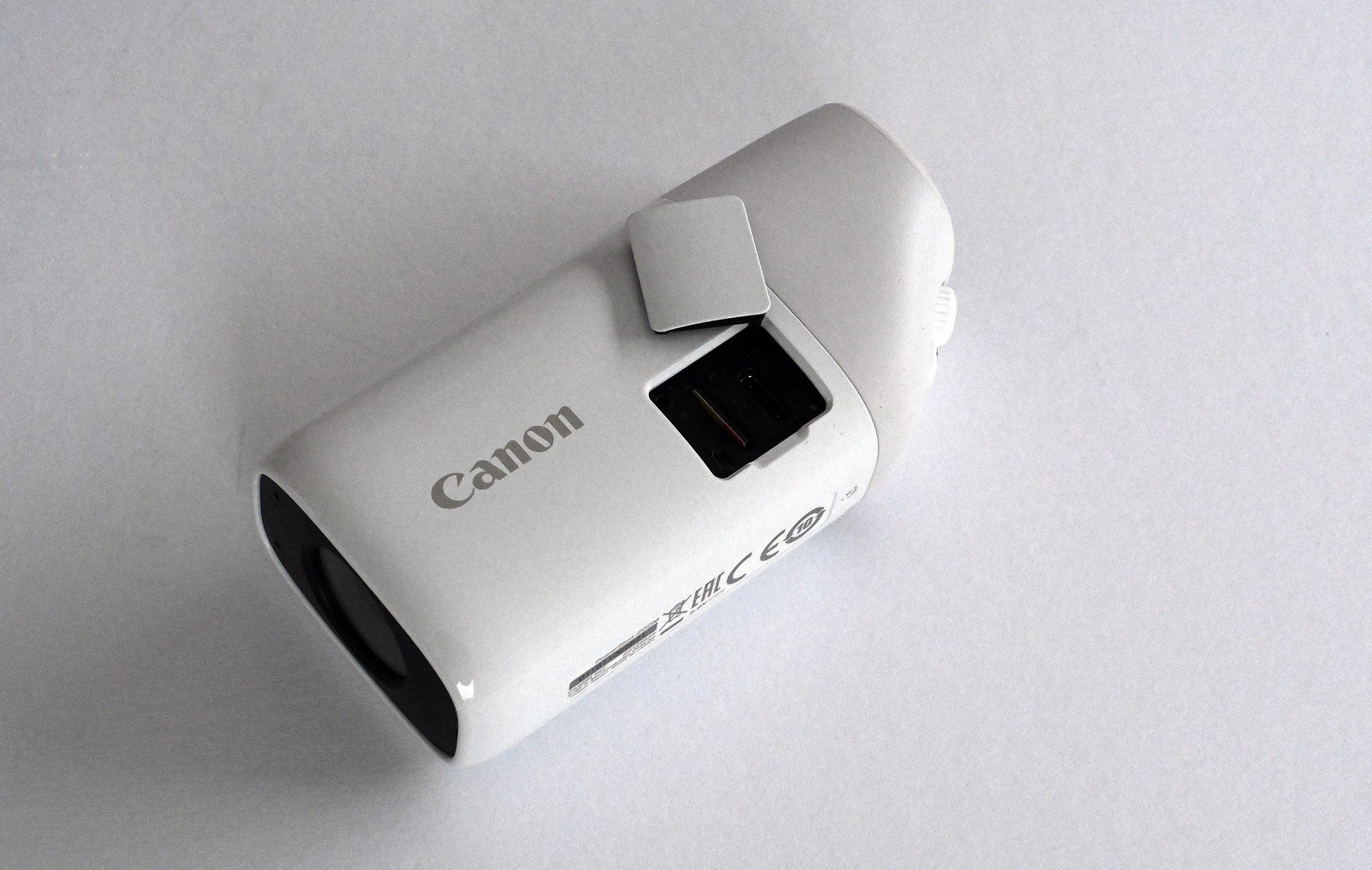 Conclusion
It's easy to see why Canon thought the Powershot Zoom was a good idea. Unfortunately, the result is marred by the fact that the image quality does not measure up in many situations. As a digital monocular, the Powershot Zoom is a medium-interesting product that, considered as a camera, has too many shortcomings for us to recommend the Canon camera. Or the monocular.