Sony is unlikely to challenge Apple or Samsung as the preferred mobile brand. Smartphones are by far the biggest product category in the electronics market (most of us carry a mobile phone in our pocket), and Sony is well positioned to attract consumers in droves with its gigantic ecosystem of content, products and technologies.
That includes Sony PlayStation and its gaming universe. The company is also a major player in the entertainment industry, with divisions such as Sony Music and Sony Pictures, not to mention their technological expertise and numerous excellent products in TV, video, photo and audio.
But Sony is also a very segmented organisation, with one part of the company not necessarily talking much to the other parts, so despite numerous attempts the Japanese have never succeeded in integrating their entire ecosystem into a smartphone in a way that appeals broadly to consumers.
That's not to say Sony hasn't tried – for example, PS Remote Play lets you use your Xperia smartphone to remotely control your PlayStation 4 or PlayStation 5 – but especially when it comes to the Japanese ecosystem of games, music and movies, integration has always seemed a little half-hearted.
Looking at recent generations of Sony's top-of-the-range Xperia 1 series phones, it's hard to tell with the naked eye which parts of the big Japanese electronics company actually get along. And not surprisingly, it's the divisions that are all part of Sony Electronics, which makes products like TVs, Blu-ray players, projectors, cameras, camcorders, headphones and speakers.
Until 2020, Sony Mobile was a separate division, but in the past two years mobile phones have come under the aforementioned Sony Electronics umbrella, which has meant that a lot of display, sound and camera technology from the other divisions has found its way into Sony's latest smartphones.
In particular, the focus has been on technology and features from Sony's own Alpha series, which has even influenced the naming of Sony's handsets since the first Sony Xperia 1 launched back in 2019. Thus, Sony follows the same principle for naming their smartphones as we know from the aforementioned Alpha series, where the model number is maintained and the upgraded versions are then called Mark I, Mark II, Mark III, etc.
And so we come back to the broad appeal thing. Because Sony's smartphones are not for everyone. Instead, Sony is aiming at the geeks and semi-professionals who like to take a dab at the manual camera settings, care about the audio being high-resolution, and incidentally could easily find themselves streaming for hours on Twitch while gaming on their phone.
Less than a year ago, we tested the Sony Xperia 1 III, which was close to perfect. Although it didn't challenge Apple or Samsung for the top 10 best-selling smartphones. And now it's the turn of the Sony Xperia 1 IV, which in the same spirit as its predecessors continues to appeal mostly to those who don't just use their mobile phone, but use it to create themselves.
"Don't mess with a working system" is Sony's mobile strategy. Sony has optimised and tweaked here and there so that the Xperia 1 IV is ready for 2022. But essentially it's an upgrade rather than a completely new product.
Appearance and design
That's why the Sony Xperia 1 IV looks exactly like its predecessor. The design is elegant, with Gorilla Glass Victus on both the front and back, all surrounded by a metal frame. Unlike last year, the Xperia 1 IV is available in three different colours: Black, Ice White and Purple. And although the back is glass, the colour is matt, so the phone is both comfortable to hold and doesn't collect fingerprints.
Like its three predecessors, Sony's latest flagship comes with a 21:9 screen. This makes the phone long and slim, and the narrow format means it's easy to hold in your hand, even though the screen size is up to 6.5 inches. There's even a little extra at the top, as Sony has chosen to place the front camera next to the speaker in the frame above the screen itself.
Like its predecessor, the camera module is located in the top left-hand corner of the back. One reason is that Sony has made room for a 3.5mm minijack connector on the top of the phone, which is a nice touch for audiophiles.
The fingerprint reader is integrated into the power button on the right side of the phone. There you'll also find the volume button and the dedicated camera button that acts as a shutter release when taking pictures, which is a little bonus you don't get with many other smartphones.
The camera button has been moved further down on the Sony Xperia 1 IV so that it sits on the far right when held horizontally, and it has also been given a grooved pattern to make it easier to find with your fingers. Nice touch!
Screen
Like its predecessor, the Xperia 1 IV comes with a 120Hz refresh rate, and as we know, the high refresh rate means the user experience is velvety smooth when moving around the home screen, menus, etc.
New this year, Sony has cranked up the brightness, which is now up to around 1000 nit, where previous models could only manage up to 560 nit. This makes the Sony Xperia 1 IV significantly more usable outdoors, which can be useful if you use the screen as a viewfinder when taking photos.
In addition, the screen of the Xperia 1 IV is almost a faithful copy of the screen of last year's model. It's an OLED screen with 4K resolution and, like its predecessor, the Xperia 1 IV features the so-called Creator Mode, which makes the screen's image reproduction as colour-accurate and lifelike as possible. Among other things, the technology gives the mobile screen a wider colour gamut, while 10-bit HDR ensures more detailed reproduction of colour transitions.
Currently supported by Netflix, among others, the picture quality is quite impressive. On the Sony screen, the picture looks like it's in the cinema or on the very best TVs on the market, and of course it'll be really cool if the content is available in 21:9 format.
On Netflix, this applies to around two thirds of the films available, while the vast majority of TV series are only in 18:9 format. Unfortunately, this means that black bars appear on the right and left sides of the picture. But this is perhaps worth accepting in return for the opportunity to fully enjoy the content actually shot and available in the cinema format.
Incidentally, the 21:9 format also allows you to run two apps simultaneously in so-called 21.9 multi-window mode, which works really well. Sony's Side Sense feature, which lets you access apps more easily by placing your finger along the side of the screen, has also been improved so that, for example, you won't accidentally activate it all the time just by holding your finger in the wrong place.
Sound
The cinema experience of the 21:9 aspect ratio is enhanced if you use a pair of proper headphones with your Sony Xperia 1 IV.
As mentioned, the phone has a built-in mini-jack, and the Xperia 1 IV also supports Dolby Atmos and Hi-Res Audio, including Sony's LDAC format and DSEE Ultimate technology, as well as Sony's 360 Spatial Sound. The technology is similar to Apple Spatial Audio, which we've written about extensively here, and like Apple's solution, 360 Spatial Sound provides the listener with a 3D-like audio experience that should give music more authenticity and authenticity. Like hearing the music live, in other words.
Where Apple's solution only works with Apple Music and Apple headphones, such as AirPods Pro or AirPods Max, 360 Spatial Sound works with multiple streaming services. This includes Tidal, which even has a dedicated 360 Reality Audio section in the app, but also other services such as Deezer and nugs.net.
On the other hand, Sony's technology is also limited to Sony products when it comes to hardware support. Indeed, without Sony headphones or earplugs – such as the WH-1000XM5 or WF-1000XM4 – 360 Spatial Sound will not work.
Camera
The Sony Xperia 1 IV is equipped with a triple camera and a dedicated 3D iToF sensor for distance measurement. As on last year's model, we thus find a 24 mm wide-angle lens at 12 megapixels, a 16 mm ultra-wide angle, also at 12 megapixels, as well as a 12 megapixel telephoto. And the periscope technology with variable focal length as an alternative to traditional optical zoom from the Xperia 1 III is back.
But whereas last year it meant the lens could switch smoothly between 70mm and 105mm (70mm provides 2.9x zoom, while 105mm zooms 4.4x) but could only be in either zoom mode, the Xperia 1 IV offers a focal length between 85mm and 125mm (85mm provides 3.5x zoom, while 125mm zooms 5.2x) with the option of seamless optical zoom throughout the range. Zooming in less than 3.5x – or higher than 5.2x – is therefore digital, while any zoom mode between 3.5x and 5.2x is true optical zoom.
The camera is accessed via the Photography Pro app, which by default has much the same interface as Sony's Alpha cameras, offering manual settings for exposure, white balance, shutter speed and so on. The camera has also borrowed a few other tricks from Sony's Alpha range, such as Real-time Eye-AF, which tracks and focuses on the subject's eyes even when the person is moving, which now works with all camera lenses.
If you're not a camera enthusiast, however, the Sony Xperia 1 IV is a good choice anyway. Photography Pro also comes with a so-called Basic mode, which gives the user a simple interface that does most things automatically.
"Märchenbrunnen" i Berlin fotograferet med henholdsvis ultravidvinkel, vidvinkel, 85 mm tele og 125 mm tele. (Foto: Peter Gotschalk)
And where in the past (since the first Xperia 1, in fact) we experienced annoying weaknesses in Sony's software as soon as the camera was left to its own devices – for example, Xperia phones had problems with automatic HDR for years, often leading to either over- or underexposed images – Sony has finally got it right. Even pictures taken in Basic mode turn out quite nice, and Sony has got the automatic exposure under control.
But it's the Alpha interface that makes the Sony Xperia 1 IV special, and the fact that Sony prioritises its own professional camera app is a good example of the Japanese electronics manufacturer knowing its audience. Because, as we mentioned at the outset, many loyal Xperia users swear by Sony's top-of-the-range mobile precisely because of its close affinity with the company's system cameras.
In other words, the Sony Xperia 1 IV is probably the most interesting smartphone on the market right now for those who are more than generally interested in photography and like to spend time manually adjusting camera settings.
This also applies to those who prefer shooting video to taking pictures. They can indulge in two completely different apps, Video Pro and Cinema Pro, the latter of which comes with a range of colour profiles, known as "Looks", that adjust the colour curve, contrast and saturation to give the finished videos a look similar to the way different film genres usually look.
Video Pro allows you to shoot 21:9 4K 120 fps 10 bit HDR on all lenses, enabling up to 5x slow motion, and as a new feature, Video Pro also lets all Xperia users live stream on YouTube directly from the app, without being restricted by the usual user limit that actually requires you to have over 1,000 subscribers on your channel.
I modsætning til alle sine forgængere har Sony Xperia 1 IV ingen problemer med at styre eksponeringen. Dette billede af "Märchenbrunnen" taget i modlys … (Foto: Peter Gotschalk)
Performance and features
Last year the Xperia 1 III came with the fastest mobile processor for Android smartphones at the time, Qualcomm's Snapdragon 888, and this year the Xperia 1 IV has got all it can handle. So the Sony Xperia 1 IV has the same Snapdragon 8 Gen 1 processor that we know from the likes of the Motorola Edge 30 Pro, OnePlus 10 Pro and Xiaomi 12 Pro.
Add to that 12 gigabytes of RAM, and there should be some speed in other words. But compared to the three models above, the Xperia 1 IV performs roughly on par with the OnePlus 10 Pro, while both the Motorola Edge 30 Pro and Xiaomi 12 Pro fare better in benchmark tests across the board.
That doesn't mean that the Sony Xperia 1 IV is slow. It performs better in benchmark tests than its predecessor, the Xperia 1 III, and when we play our usual heavy test games like Asphalt 9 and Into the Dead 2, there's no let-up.
En anden innovativ kamerafunktion er AI-zoom med superopløsning, der lader dig komme helt tæt på motivet med 15x zoom og stadig få et ret skarpt resultat. Som her, for dette billede er skudt med AI-zoom. (Foto: Peter Gotschalk)
And in one respect, the improvement over last year's model is marked. The Xperia 1 IV comes with an even bigger battery than last year's model, and this is very noticeable in terms of battery life – despite the significantly brighter screen. Add to that 30 watts of fast charging and, of course, wireless charging.
The fingerprint reader, as mentioned, is neither in the screen nor on the back of the phone, but instead integrated into the power button, and it's actually a good solution that works every time. Like its predecessor, the Sony Xperia 1 IV is also waterproof and dustproof (IP65/68).
Conclusion
In reality, Sony already hit the mark last year with the Xperia 1 III, but of course there's always room for small improvements, and that's exactly what the Sony Xperia 1 IV is. A small improvement for the discerning.
The screen has become brighter, the battery is bigger and the camera has got a few more features, including a telephoto lens that can now zoom freely throughout the range between 85 and 125 mm. And the camera software and all the automated settings have finally been sorted out.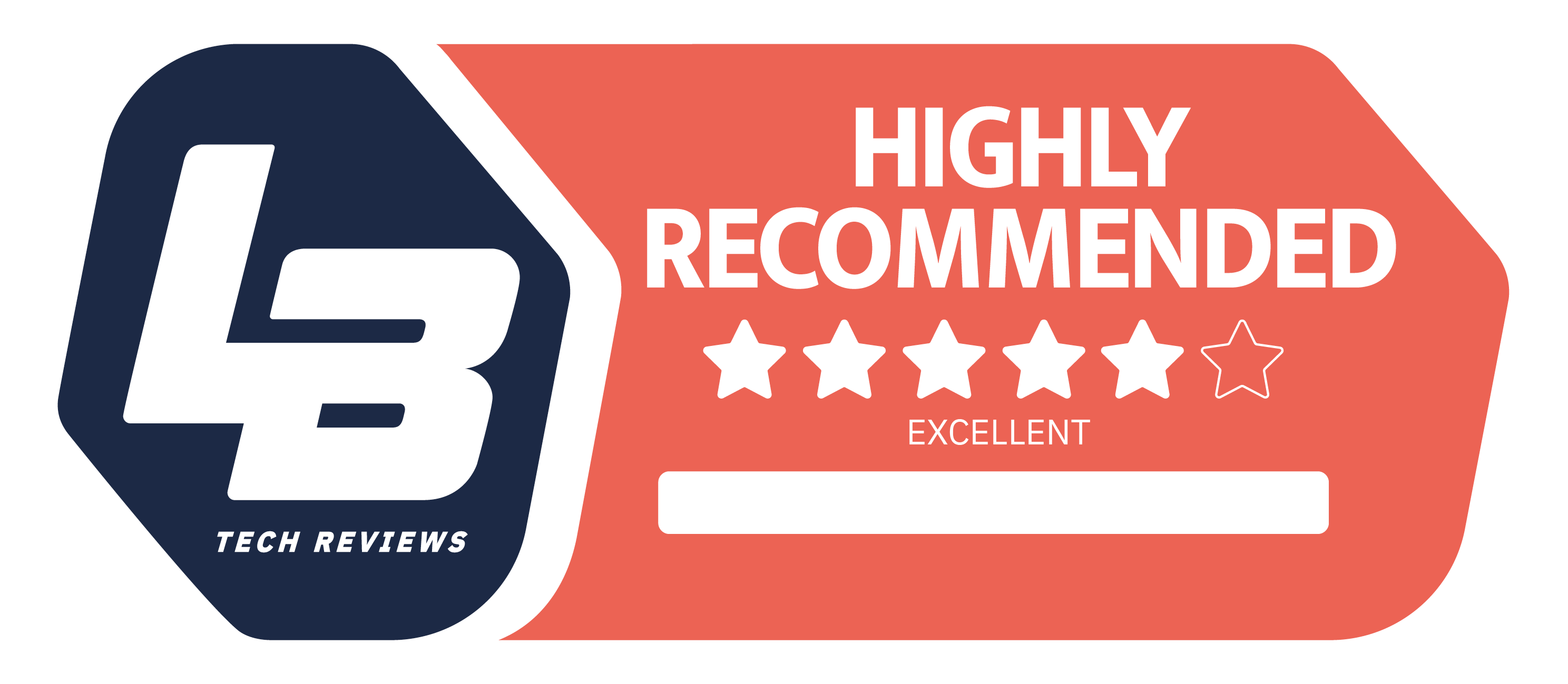 High End
We think
The screen is brighter, the battery is bigger and the camera has a few more features, including a telephoto lens that can now zoom freely across the range 85 to 125 mm. And the camera software and all the automated settings have finally been sorted out.
The 21:9 aspect ratio of the screen leads to black bars on some video formats. The phone does not come with a charger.