Peter Gotschalk
Published

2021-07-09 - 9:13 am
Best camera phone for semi-professionals. In addition, high-resolution OLED 21:9 screen is among the best on the market and provides a mobile cinema experience, now also with 120 Hz refresh rate. In addition, high performance, dedicated camera button, wireless charging and uniquely good sound.
The camera still has exposure issues in certain situations.
Specifications
Operating system: Android 11
Screen: 6.5 "21: 9 HDR OLED 120 Hz, 4K (3840 x 1644), 643 ppi
Processor: Qualcomm Snapdragon 888
Memory: 12 GB RAM / 256 GB storage (+microSD up to 1 TB)
Cameras: 12 Mp wide angle 24 mm f / 1.7 m. OIS + 12 Mp tele 70 mm f / 2.3 and 105 mm f / 2.8 m. OIS + 12 Mp ultra wide angle 16 mm f / 2.2 124 ° + 3D iToF (primary) / 8 Mp f / 2.0 (front)
Wireless: 5G, Wi-Fi 6, Bluetooth 5.2, NFC, A-GPS, GLONASS, Beidou, Galileo
Dimensions and weight: 165 x 71 x 8.2 mm / 186 g
Battery: 4500 mAh, 30 W Fast Charger, wireless charging
Web: sonymobile.com
Geekbench 5: 1.126 (single-core) / 3.489 (multi-core) Geekbench 4: 5.027 (single-core) / 13.996 (multi-core) AnTuTu 8: 810.083 3DMark Wild Life: 5.819 GFX Bench T-Rex: 3.372 PCMark Work 3.0: 14.725 Basemark Web 3.0: 618,69 Batteritest: 7:08 hrs
Benchmarks
Price 1295
Product page
Sony wants to stand out from the crowd in the smartphone market. That much was already clear last year when the Japanese electronics giant launched the Sony Xperia 1, which was the most innovative smartphone we had seen from Sony in years.
And because Sony chose to follow the same principle for the naming of their new series of smartphones, as we know from the company's Alpha series of cameras, where the model number is maintained and the upgraded versions are called Mark I, Mark II and Mark III, the new top mobile in 2020 to be named Sony Xperia 1 II.
The same is true this year, so this time around we have the Sony Xperia 1 III on the test bench, and just like last year, it is also more of an upgrade than a brand new product.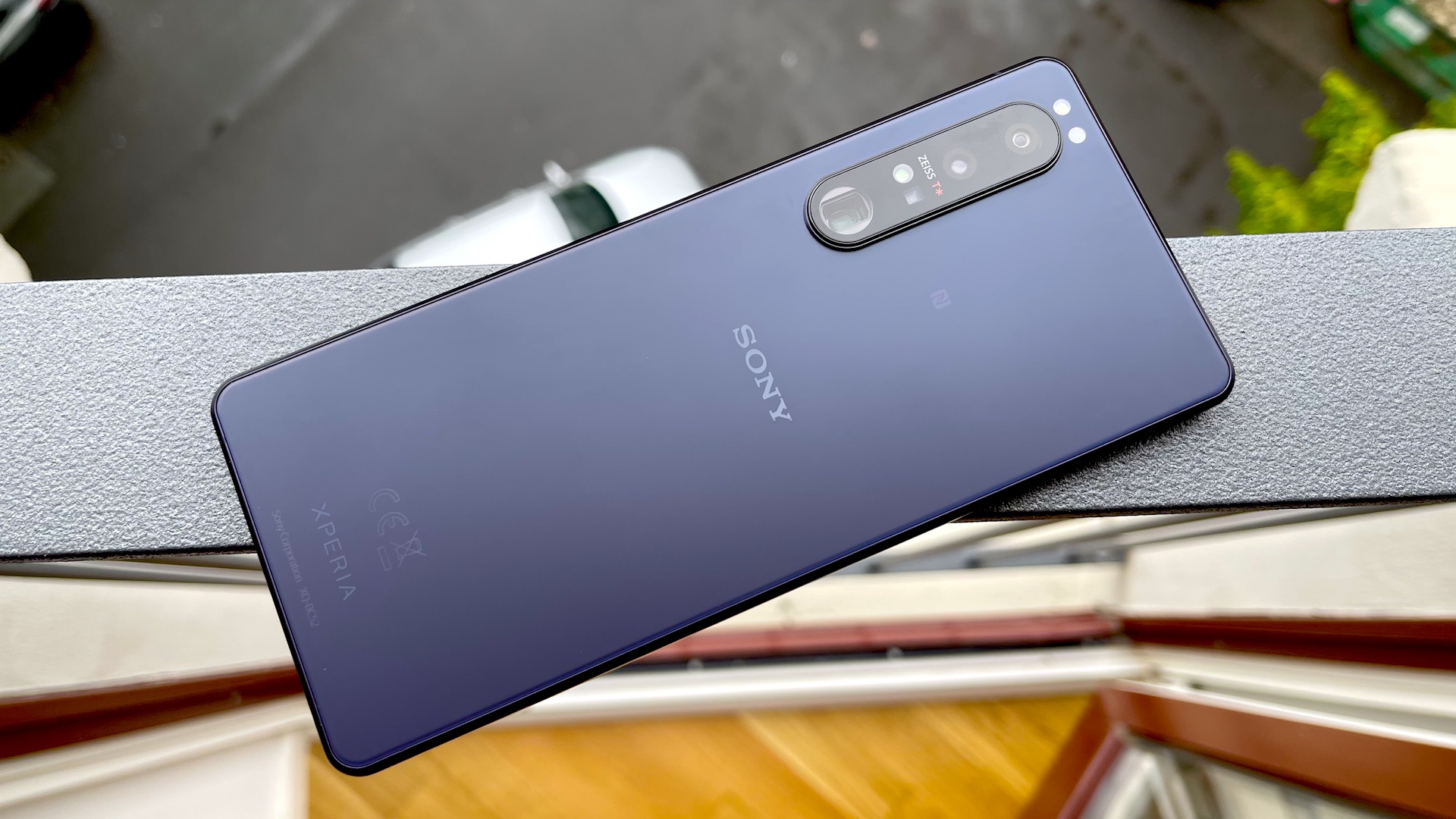 Appearance and construction
That's why the Sony Xperia 1 III looks almost exactly like its predecessor. The design is elegant with Gorilla Glass Victus on the front and Gorilla Glass 6 on the back and with it all surrounded by a metal frame. Like last year, the Xperia 1 III is available in just two colors: Black and Violet. And even though the back is made of glass, the color is matte, so the mobile is both comfortable to hold in the hand and does not collect fingerprints.
Just like its two predecessors, Sony's latest flagship model also comes with a 21: 9 format screen. This makes the phone slim and long, and the narrow format means that it is easy to hold in the hand, even if the screen area is up to 6.5 inches. There is even a little added at the top, as Sony has chosen to place the front camera next to the speaker in the frame above the screen itself.
Like on the Xperia 1 II the camera module sits in the upper left corner of the back. One of the reasons is that Sony has made room for a 3.5 mm minijack on top of the mobile, which is a nice detail for the audiophiles.
The fingerprint reader is integrated in the on / off button on the right side of the phone. There you will also find the volume button as well as the dedicated camera button, which is a small bonus that you do not get with many other smartphones.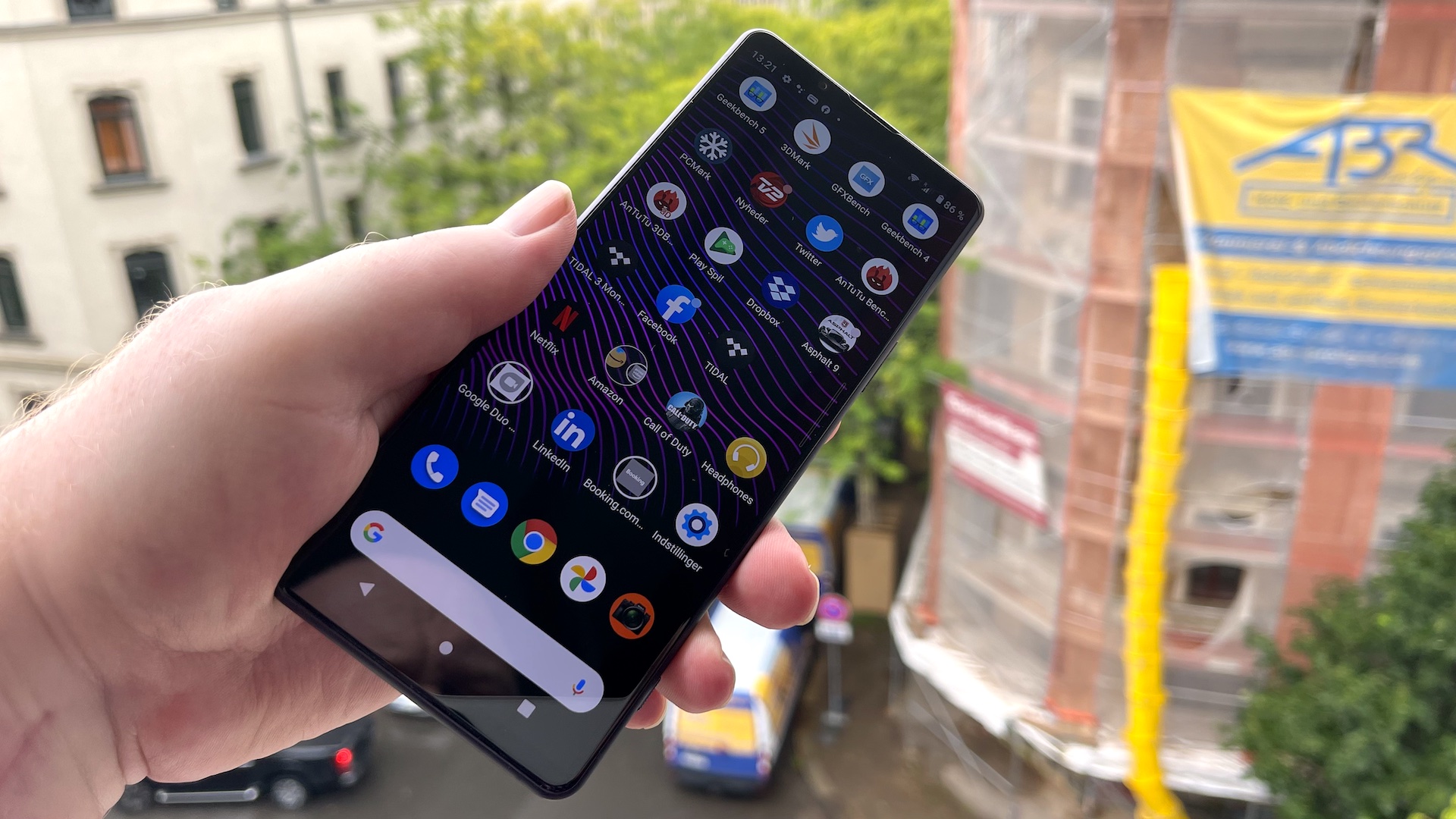 Display
What you do get with most flagship models, however, is a display with a refresh rate of 120 Hz. This is the case with Samsung Galaxy S21 Ultra, OnePlus 9 Pro and Xiaomi Mi 11 Ultra, just to mention a few, and now Sony has finally joined the bandwagon.
Xperia 1 III is the first mobile in the Xperia 1 series, which comes with 120 Hz, and as we know, the high refresh rate means that the user experience will be velvety soft, i.a. when moving around the home screen, in menus, etc.
Other than that, the display on the Xperia 1 III is identical to the display on last year's model. This is an OLED screen with 4K resolution, and the Xperia 1 III, like its predecessor, offers the so-called Creator Mode, which makes the screen's image reproduction as color-accurate and lifelike as possible. Among other things, the mobile screen has a wider color space, while 10-bit HDR provides more detailed reproduction of color transitions.
At the moment, the technology is supported by Netflix among others, and the picture quality is quite impressive. On the Sony screen, the picture looks like in the cinema or on the very best TVs on the market, and it will of course be really cool if the content is available in 21: 9 format.
On Netflix, this applies to approx. two-thirds of the available movies, while the vast majority of TV series are only in 18: 9 format. Unfortunately, this means that black bars appear on the right and left sides of the image. But it might be worthwhile to come to terms with the opportunity to take full advantage of the content that is actually recorded and available in the cinema format.
The 21: 9 format also allows you to run two apps at the same time in the so-called 21.9 multi-window mode, which works really well. Sony's Side Sense feature, which allows you to more easily access apps by placing your finger along the side of the screen, works less well and quickly becomes an annoyance.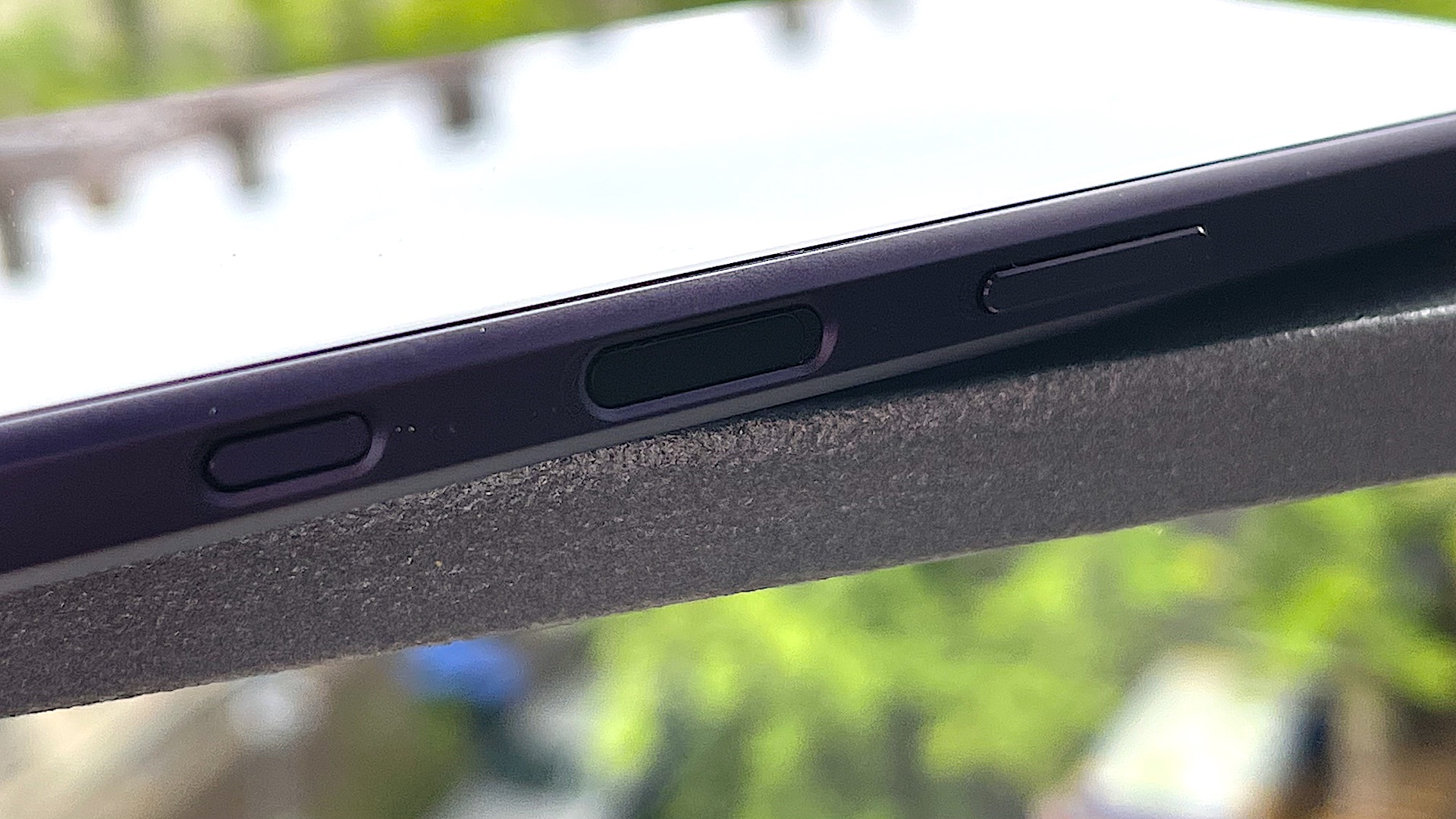 Sound
The cinema feeling from the 21: 9 format is enhanced if you use a pair of proper headphones with your Sony Xperia 1 III. As mentioned, the phone has a built-in mini-jack connector, and in addition, the Xperia 1 III supports Dolby Atmos and Hi-Res Audio, including Sony's LDAC format and DSEE Ultimate technology, and – as something new compared to last year's model – Sony's 360 Spatial Sound. The technology is similar to Apple Spatial Audio, which we have written about in detail here, and like Apple's solution, the 360 ​​Spatial Sound gives the listener a 3D-like sound experience, which should give the music more authenticity and authenticity. Like hearing the music live in other words. Which was also – in part at least – our experience when we tested it.
Where Apple's solution only works with Apple Music and Apple headphones, e.g. AirPods Pro or AirPods Max, then 360 Spatial Sound works with multiple streaming services. This applies first and foremost to Tidal, which even has a dedicated "360 Reality Audio" section in the app, but also other services such as Deezer and nugs.net. On the other hand, Sony's technology is also limited to Sony's hardware support products. Without headphones or speakers from Sony – such as WH-1000XM4 or SRS-RA5000 – 360 Spatial Sound does not work.
Camera
Like its two predecessors, the Sony Xperia 1 III also comes with a triple camera as well as a dedicated 3D iToF sensor for distance measurement. As on last year's model, we thus find a 24 mm wide-angle lens of 12 Mp, 16 mm ultra-wide angle, also 12 Mp, and a 12 Mp telephoto. But as something completely new – and probably never seen before on a smartphone – the telephoto lens has a variable focal length using a special periscope technology, so it can change smoothly between 70 mm and 105 mm. This solution uses Sony as an alternative to traditional optical zoom (70mm gives 2.9x zoom, while 105mm zooms 4.4x), and it's actually a bit of a stroke of genius, because it works lightning fast. Not least because all three lenses also boast Dual Phase Detection Autofocus, which provides super sharp images, even in difficult situations.
The Photography Pro camera app is not new in itself – it was introduced last year with the Sony Xperia 1 II – but what is new is that it completely replaces the normal camera app.
Here is an example of Sony Xperia 1 II struggling with exposure when there is a big difference in light and shadow in the motive. (Photo: Peter Gotschalk)
Now with just one camera app
Photography Pro basically has basically the same user interface as Sony's Alpha cameras and thus offers manual setting of exposure, white balance, shutter speed, etc. The camera has also borrowed a few other tricks from Sony's Alpha series, including Real-time Eye-AF, which follows and focuses on the subject's eyes.
The fact that Sony prioritises its own professional camera app is a pretty clear sign that the Japanese electronics manufacturer knows its audience, for many loyal Xperia users swear by Sony's top mobile precisely because of its close relationship with the company's system cameras. And honestly, it was also some mess with two different camera apps, as was the case with the Xperia 1 II.
In other words, the Sony Xperia 1 III is perhaps the most interesting smartphone on the market right now for those who are more than commonly interested in photography and like to spend time adjusting the camera settings manually. For those users, there is also the really nerdy Cinema Pro app, which Sony introduced in 2019 together with the first Xperia 1. With it you can, among other things. record 2K 120 fps 10 bit HDR and 21: 9 4K HDR at 24/25/30/60 fps respectively. In addition, 4K HDR 120 fps slow motion. The idea of ​​the madness is to be able to record cinema-like videos (the 21: 9 format in 24 fps is the standard for feature films), so Cinema Pro also comes with a number of color profiles, so-called "Looks", which adjust color curves, contrast and saturation, so that the finished videos get an expression that corresponds to the way different film genres tend to look.
Church tower in Leipzig photographed with resp. ultra wide angle, wide angle, 70 mm tele and 105 mm tele. (Photo: Peter Gotschalk)
For everybody
However, you do not have to despair if you do not just walk around with a film director in your stomach or otherwise are not in love with the mobile's more professional camera functions. Photography Pro has a new mode called Basic, which gives the user a simple user interface as it looked in the previous standard app. Amateurs and more "casual" photographers can still join.
And in that context, it is important to emphasize that the Sony Xperia 1 III is better than its predecessors in some respects. Among other things. had Xperia 1 II problems every time switching between the three focal lengths of the camera app. Whether you went from ultra-wide angle to regular wide-angle, from regular wide-angle to telephoto, or vice versa, it took almost a second before the camera was ready. But that problem has now been solved – perhaps because Sony simply dropped the app, which worked poorly, instead of continuing to repair it – and the switch between focal lengths is now lightning fast, not least between the two variable focal lengths of the telephoto lens.
Sony Xperia 1 III should also be praised for e.g. the new so-called AI super-resolution zoom, which acts as a kind of digital macro lens and ensures that the photographer can get really close to the subject. And for that matter, for the perhaps slightly overlooked 3D iToF lens, which helps to create a very successful bokeh effect on the images, if you have the desires.
However, the trees do not grow all the way into the sky, because like last and last year's models, the Xperia 1 III also fights a good fight against overexposure.
The camera app on the Xperia 1 III does not provide any option to manually enable or disable HDR unless you choose to run with manual settings across the board. Instead, the software is designed to turn on HDR itself if you shoot with automatic settings, and the environment and circumstances require it. But my test pictures are a good example that it does not quite work as intended. The result is quite often either over- or under-illuminated.
Unlike most other smartphones in the price range, the Xperia 1 III does not have a dedicated night mode either. Well, the iPhone 12 Pro and 12 Pro Max do not have it either, but the iPhone still takes good pictures in poor lighting, while Sony's mobile has nothing further to offer if you have to take pictures in dark surroundings.
Xperia 1 III still has to do without a dedicated night mode. In these two pictures, photographed in an unlit room in the evening with resp. Xperia 1 III and iPhone 12 Pro Max, one can clearly see the huge difference. (Photo: Peter Gotschalk)
Performance and features
Last year, Sony had saved a bit of power with the Xperia 1 II, but this year the flagship model comes with both Qualcomm's fastest Snapdragon 888 processor and with 12 gigabytes of RAM, and this can be felt in the performance. In benchmark tests, the Xperia 1 III performs at least as well, and in some respects even better, than the most expensive competitors from OnePlus, Samsung and Xiaomi. Sony's new top mobile is actually close to being as fast as Apple's iPhone 12 Pro Max, which is quite an achievement. The battery has also gotten bigger since last year, just as the Sony Xperia 1 III now comes with 30W fast charging and of course wireless charging.
The Xperia 1 III comes with the same kind of game-enhancing software as its predecessors, so you can dedicate more memory to the game running while shutting down messages and other disruptive elements. And of course, the PS4 Remote Play is also supported, just as you can use your Dualshock 4 controller to play on your mobile.
As mentioned, the fingerprint reader is not in the screen or on the back of the phone, but instead integrated in the on-off button, and it is actually a good solution that works every time. Like its predecessor, the Sony Xperia 1 III is also waterproof and dustproof (IP65 / 68).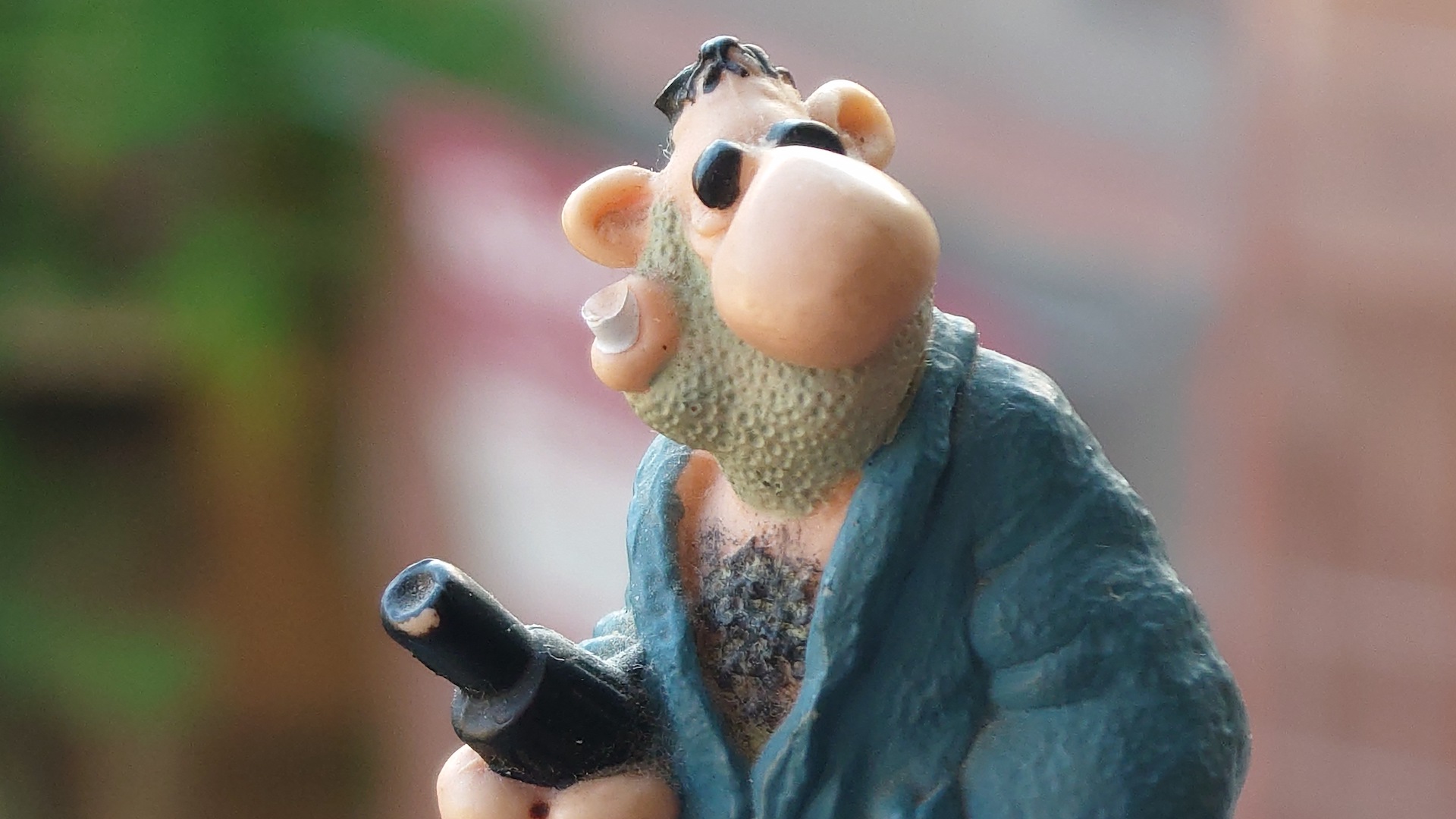 Conclusion
The third time is the charm, it is said, and this is at least true of the Sony Xperia 1 III, which is the third incarnation of Sony's Xperia 1 series, which the Japanese company launched back in 2019.
The new mobile patches on a few of the holes that the previous Xperia 1 models had compared to the competition, and also offers enough cool unique features – PS4 Remote Play and 360 Spatial Sound just to name a few – for, that Sony Xperia 1 III should objectively be a strong and serious competitor to the Android flagship models that currently dominates the market.
What still scares many consumers away is Sony's special camera solution, which is far more geared towards semi-professionals than the Snapchat and Instagram segment. This is also the case with the Xperia 1 III, but at least Sony has solved some of the software issues that plagued previous models (though not the automatic HDR feature that still teases), and the Basic mode of the Photography Pro app ' one should most regular users be able to figure out.
We therefore do not hesitate to give the Sony Xperia 1 III our special recommendation as well as the first top rating of 6 stars we have given to any mobile in the Xperia 1 series.