Geir Nordby
Published

2020-08-06 - 6:03 pm
The world's best noise cancelling has gotten even better. The audio quality is also better than the predecessor, and important functions have been included.
Still somewhat lacking in the resolution and airiness department. There are other ANC headphones with better music audio quality. Slight latency with games (aptX support has been removed).
Specifications
Type: On-ear, closed, wireless
Drivers: 40 mm
Frequency response: 4 Hz – 40 kHz
Active noise cancellation: Yes
Battery life: 30 h with ANC, 38 h without
Voice control: Yes
App: Sony Headphones
Connections: Bluetooth 5 (SBC, AAC, LDAC), 3.5 mm aux
Weight: 254 g
Colors: Black, silver grey
Web: sony.com
The world's best noise cancelling headphones have been replaced, and the new WH-1000XM4 are better in every way. No matter what types of music I'm listening to, I find the audio quality better.
There's better pace and rhythm, I more often find myself snapping my fingers to the music and singing along.
Outside noise is suppressed even more effeciently. And that's not a small feat. But I'm getting ahead of myself.
Sony best at noise cancelling
To get the best active noise cancelling in the market, for two years straight we've looked to Sony and its WH-1000XM3, which has completely destroyed the competition.
No headphones on the market suppresses outside noise more efficiently, making the Sonys a dream on plane, train or whichever environment where you'd like to keep the noise out. Self-noise in the form of hiss is also lower than with the competition (albeit present).
One compromise is the suction-like feeling in your ears, which is significantly worse than with competitors such as the Bose NCH 700. Which in turn has less effective noise cancelling.
If you only care about the audio quality with music and don't need the most effective noise cancellation, there are better options, even though the Sonys don't lag far behind.
Which is why we were excited as kids at Christmas when we heard about the successor. Are we talking real improvements, or just more or less useful new functions? After all, Sony should have been able to make some laboratory magic during the last couple of years. Well, finally the WH-1000XM4 are here, and earlier in the summer months I received a pre production sample for review.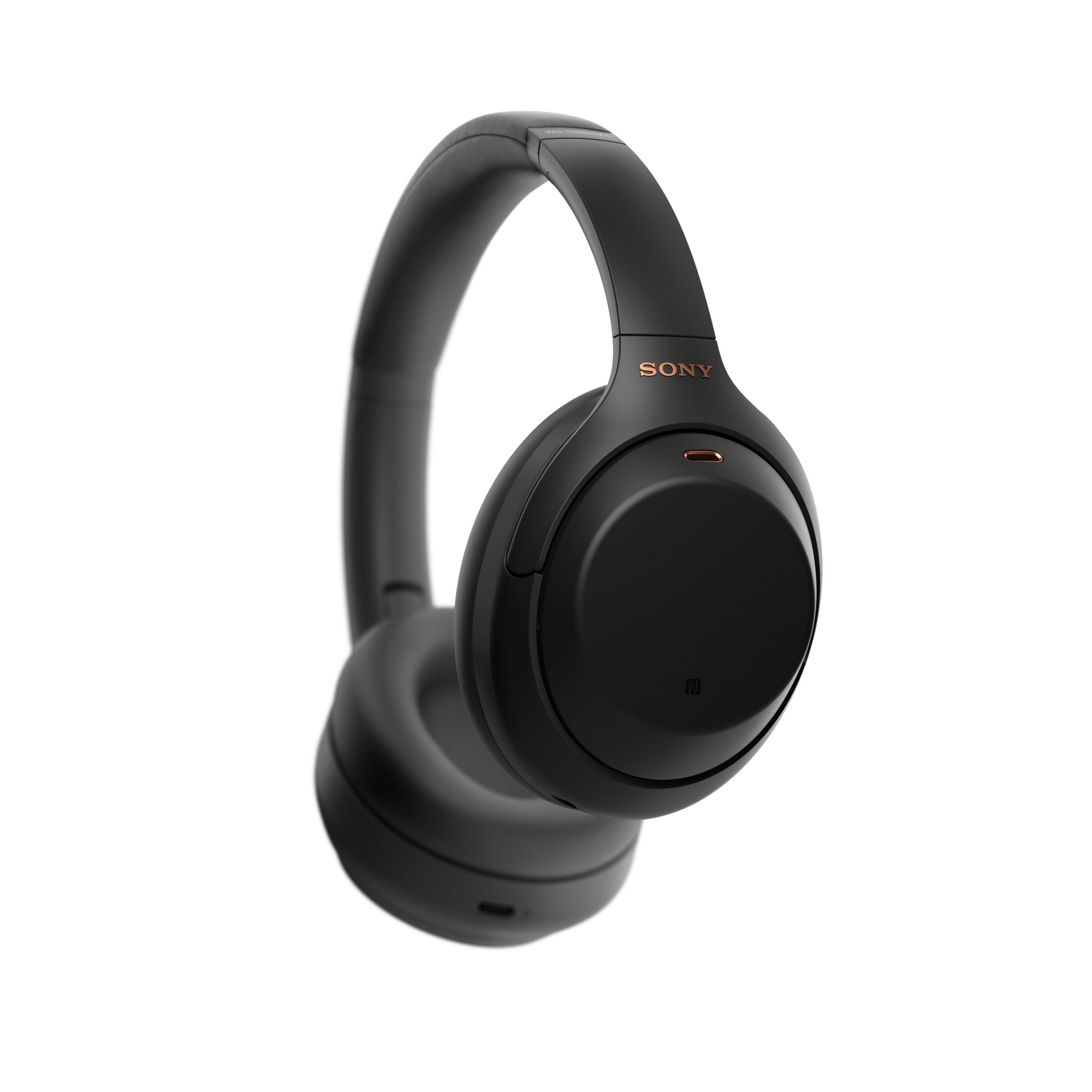 Nearly identical
You'd be forgiven for not being able to tell the two models apart at first glance. Or second. They are practically identical, except for the model name on each side of the headband, and the small NFC symbol on the left earcup now being in the same color as the headphones themselves (black or grey). Also, a button has changed name from NC/AMBIENT to CUSTOM. Because the button now also can summon the voice assistant. To be fair, the predecessor has now received the same functionality through a software update.
Looking closer, you'll find that the joints and hinges are more flush than before, and that the cushions have gotten a slightly longer circumference to better encapsulate the ears. The cushions are also a bit thicker and softer, and the earcups slightly slimmer. All in the name of comfort. Sony is also bragging about the 1000XM4 being lighter. And I guess that's right… by one (1!) gram! I don't really notice neither this nor the other comfort adjustments in daily use, but that's okay. The M3 edition fits just lovely anyway, and so does the M4.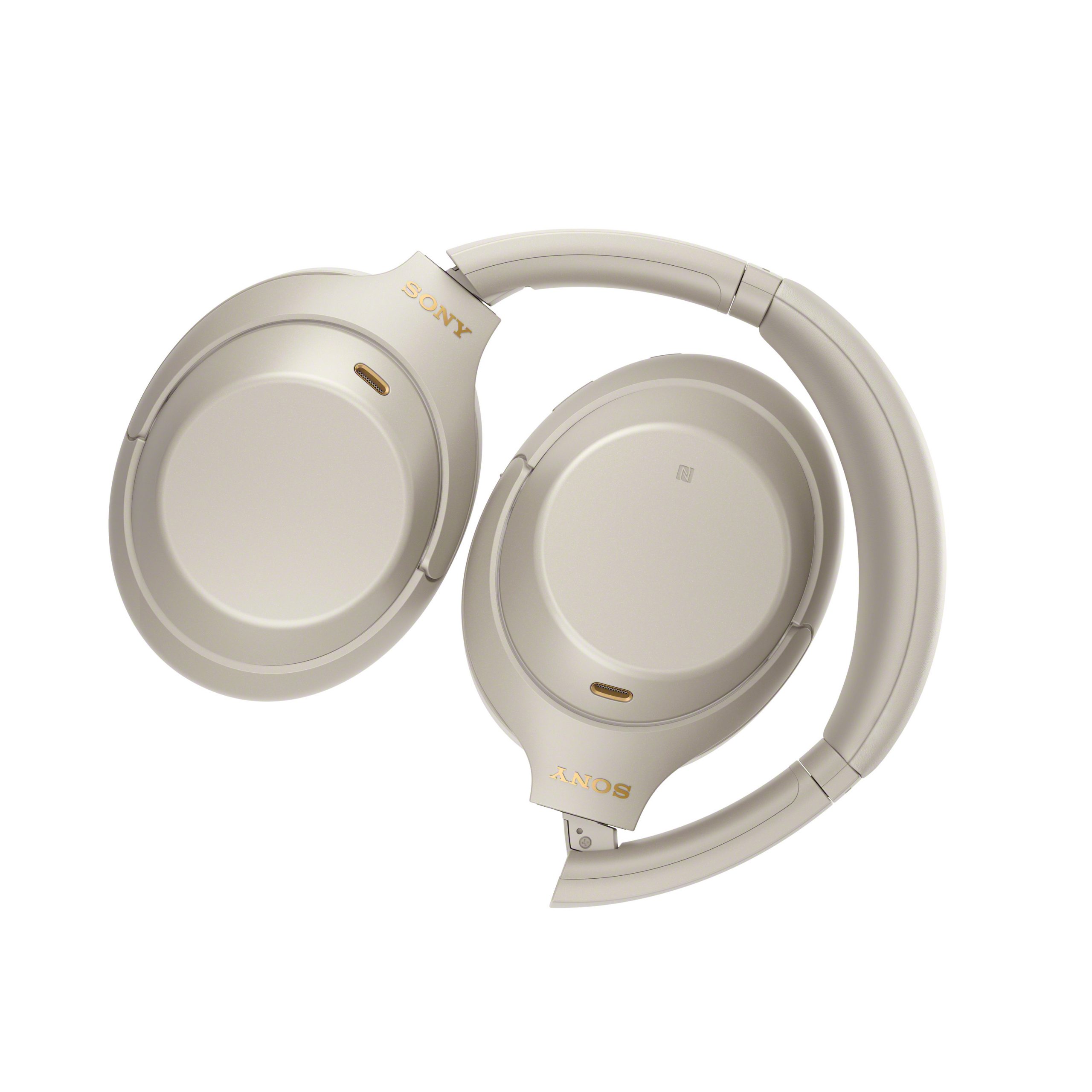 Technical improvements
There have been some small yet important improvements in the features department, though. For one thing, we've finally gotten Bluetooth 5, which lets us connect the headphones to two devices simultaneously. Practical if you want to use them for music or video conferences on your computer, but want to answer phone calls without dis/reconnecting.
Improved voice quality
The voice quality has improved a great deal, with clearer and more open treble and hence distinguishable speech. There's still some room for improvement, and I don't think the Jabra Elite 85h have anything to fear in this department, but the WH-1000XM4 are among the better headphones in this regard. The person on the receiving end will hear you just fine.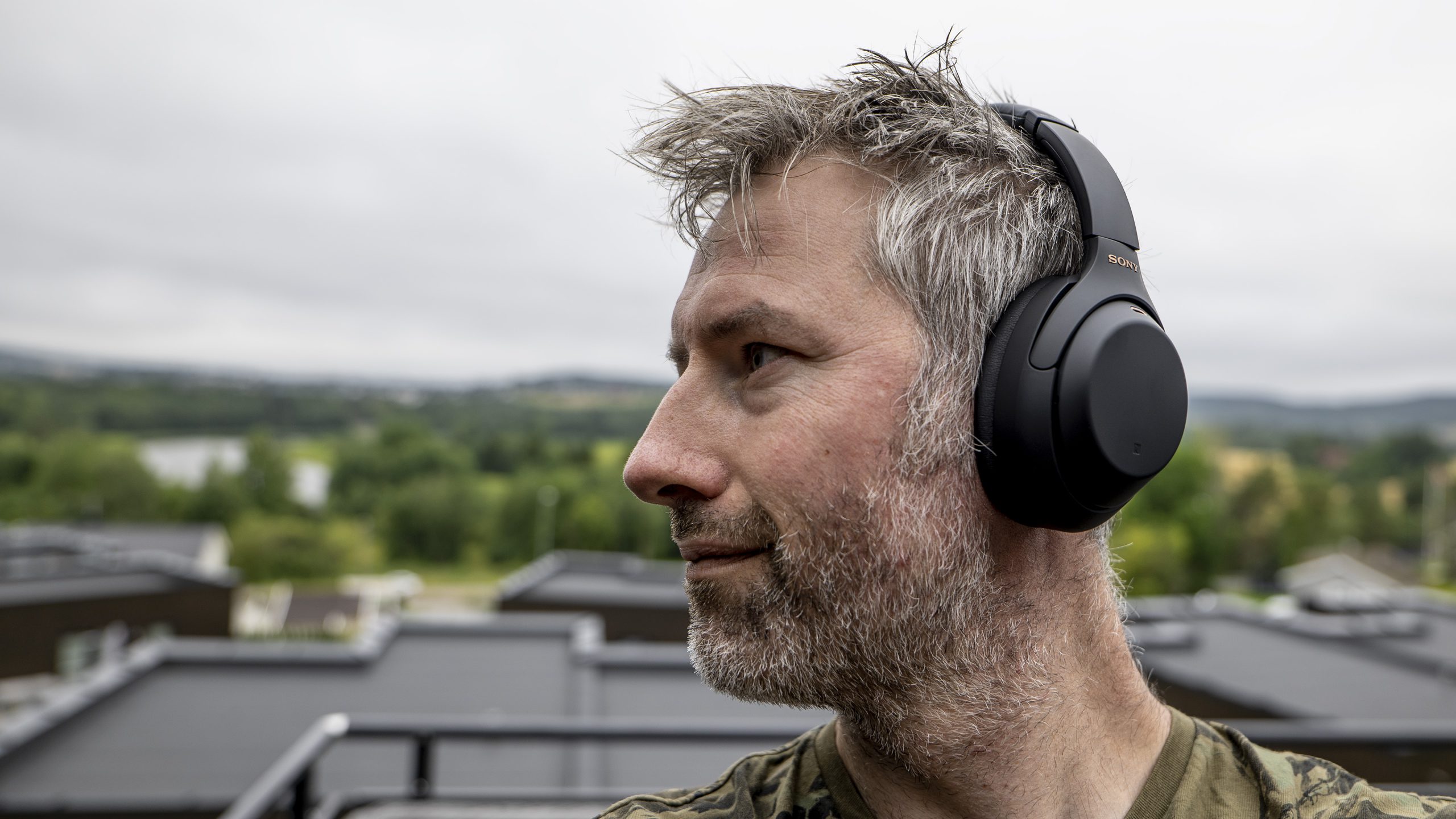 Speak to chat
"Speak to Chat" is also new. Once you start talking to someone, the music will automatically pause and ambient sounds are amplified throught the headphones. That way you can easily hear the person you're talking to, without having to remove the headphones. Let's just hope annoying people you're trying to avoid don't actually see that your headphones has this feature: "Don't pretend you didn't hear me!"
Adaptive sound control regulates noise cancelling and ambient sound according to behavior and position. The headphones actually receive GPS and Wi-Fi hotspot data from the connected device, and thereby know if you're at the office, at home or the airport – and can adjust the noise processing accordingly. A bit creepy, but if you're going to be lazy in this world, you might as well just let all your devices know everything about you, so they can do just about anything for you… Having tried for a bit the features seem to be working as planned, and it's pretty cool that the headphones can switch to ambient sound once you're inside the airport so that you can hear the public announcements. In these weird times I have admittedly not been to a single airport, and so haven't been able to test this.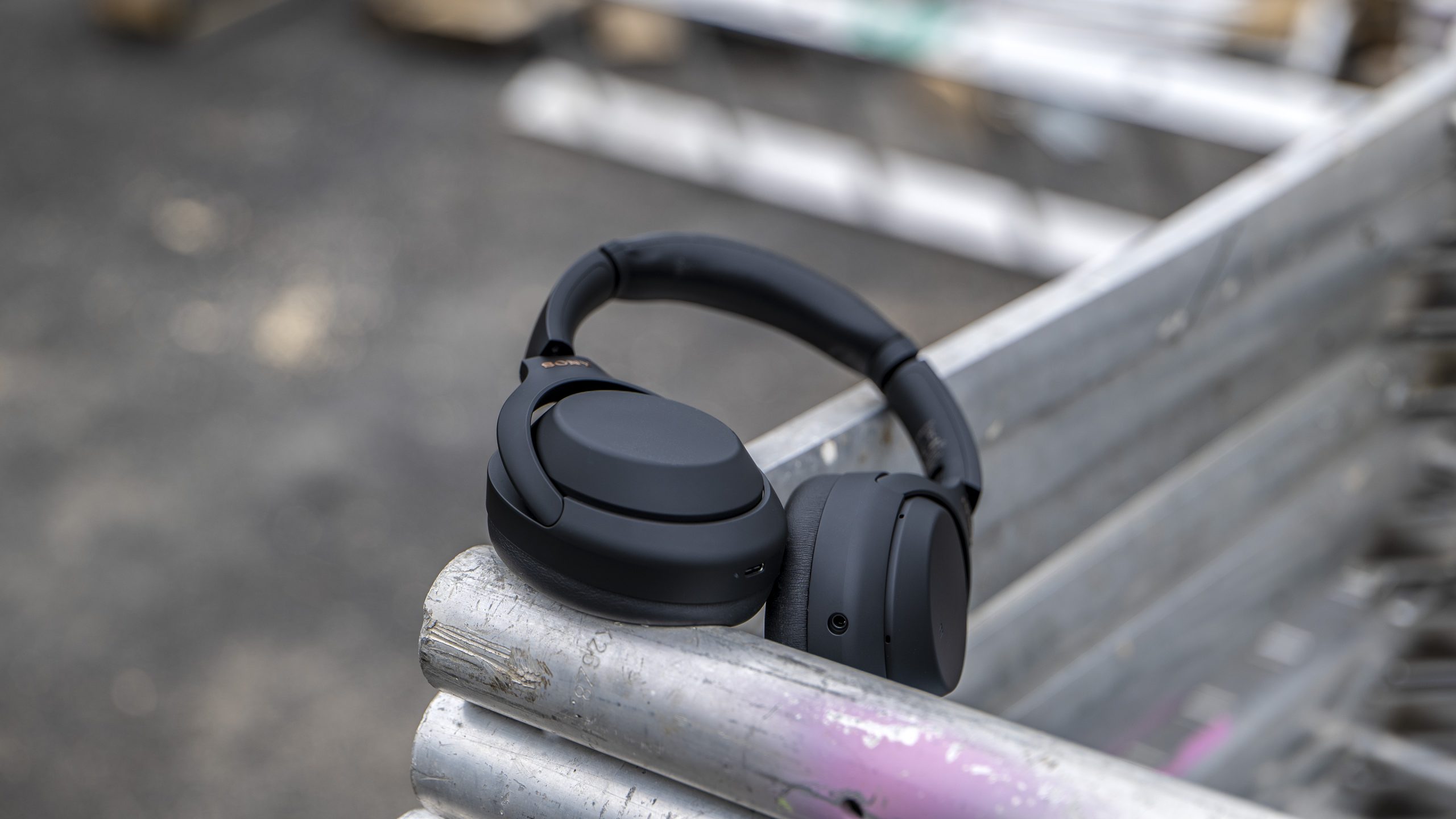 Battery life
Among the things not improved is the battery life, in contrast to early rumours. Both the predecessor and the new model are specified to play music for 30 hours straight with ANC on, and 38 hours with ANC turned off. Which is more than enough, quite frankly.
Better, faster noise cancelling
Normally I end up turning extra features off, and am therefore more concerned with audio quality and the noise cancelling part. Has it gotten better?
Yes, and yes. It's both audible and measurable, that Sony takes noise to an even lower level with the WH-1000XM4. To be fair, it's not by a lot, and it's not true for the whole frequency spectrum. Regardless, in my experience the new ones are better in this area. Both nearby an active construction site and also having pink noise played through my speakers. The M4s gives a somewhat increased sensation of suction in the ears, probably due to it being more effective. Most people will adjust to this, no problem. But if you feel allergic to it, the Bose NCH 700 might be a better option for you.
When my loudspeakers are playing 90 dB of pink noise towards the headphones on the measurement rig, the M4 suppresses the bass and mid area more effectively. M3s suppress higher frequencies a bit better, up to around 10 kHz when the M4s pull ahead again. But they are very close. In real life I still think the M4s are better.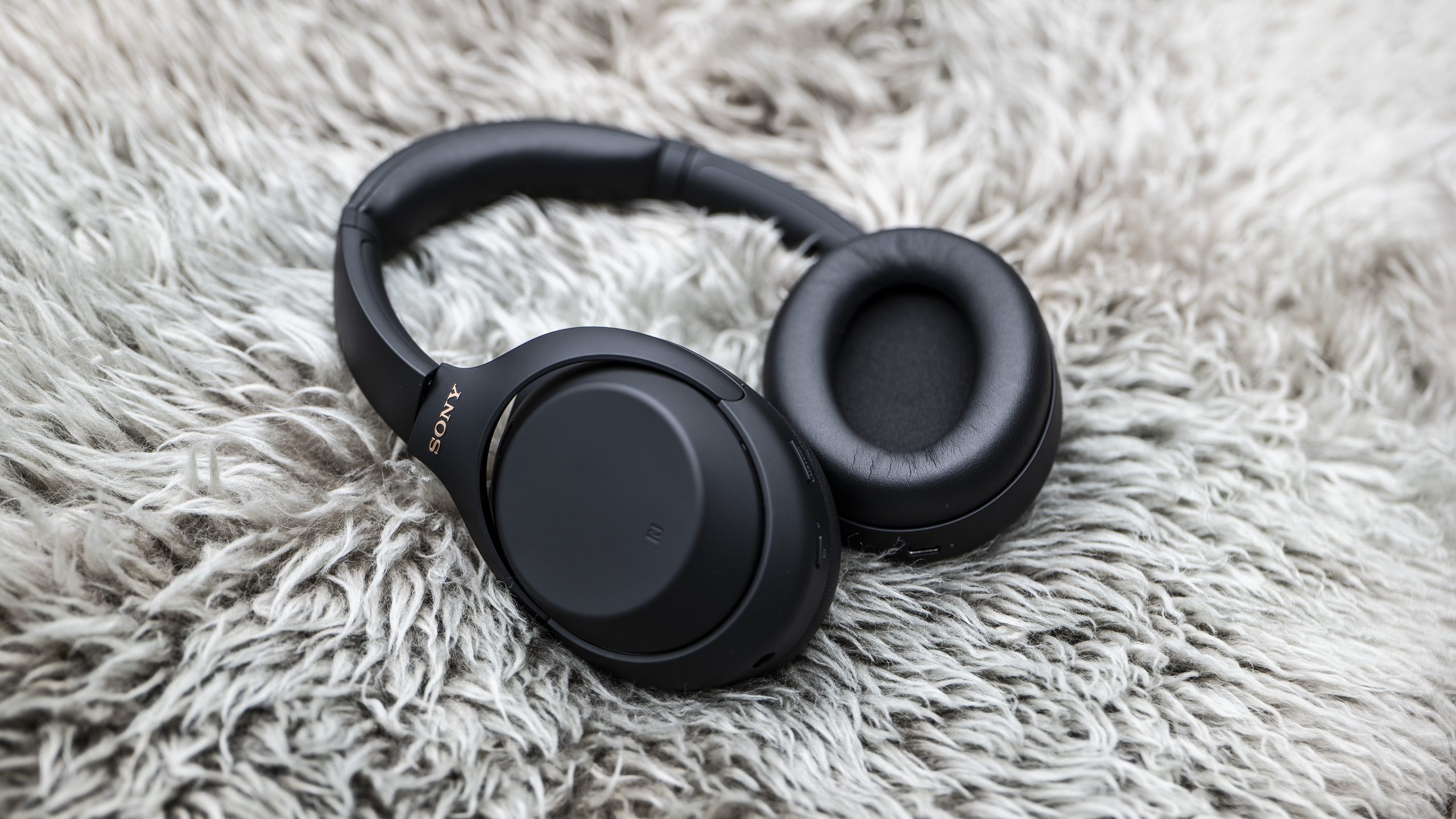 Better reduction of sudden noises
To try to get a measurable result regarding dynamic noises, I played back a gunshot through my speakers. The M4s had measurably better reduction of the fast transient, by a small factor. They track the signal quicker, and are more capable of reducing sudden noises. Which happen all the time, mind you, even when you're walking through the peaceful and quiet woods. And since the WH-1000XM3 already was the best, it's safe to say that the WH-1000XM4 is the new king of the noise cancelling hill. By a small margin compared to the predecessor, but a larger margin to the nearest competitor.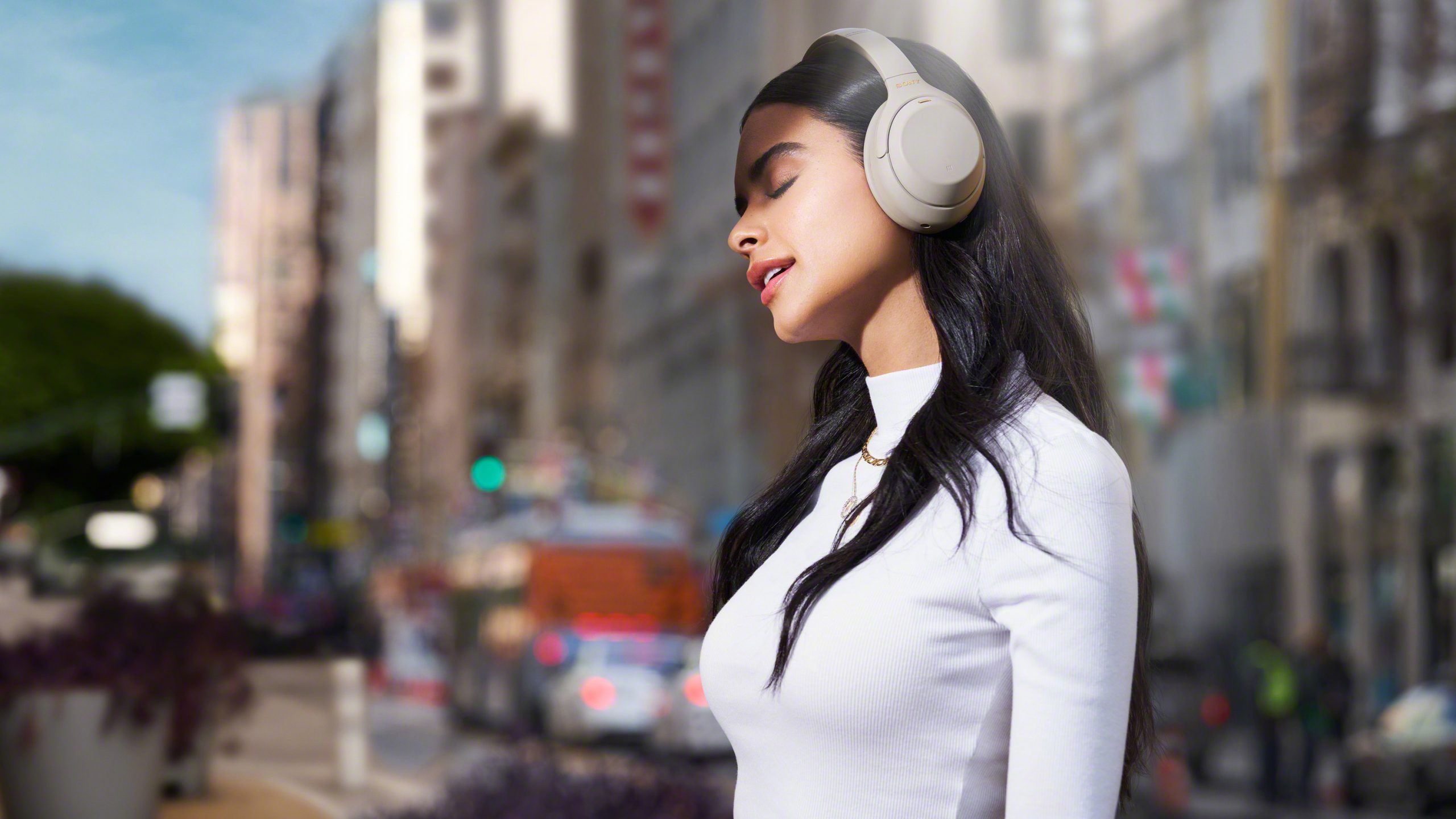 The sound of music
But life is not about walking around, listening to the quiet nothingness. If that's the case, go and get yourself a nice pair of hearing protectors instead. When music is on the menu, it's no good if the headphones sound like crap. That would be a surprise, though, given that the predecessors handle themselves quite well. They have a massive bass and go louder than their competitors. They even go near hi-res quality with the LDAC Bluetooth codec.
Well. The enhanced level of detail of LDAC is best auditioned in the higher frequencies. The problem is that the WH-1000XM3 are somewhat lacking in that area. The treble is a bit hazy, making it difficult to tell LDAC from AAC.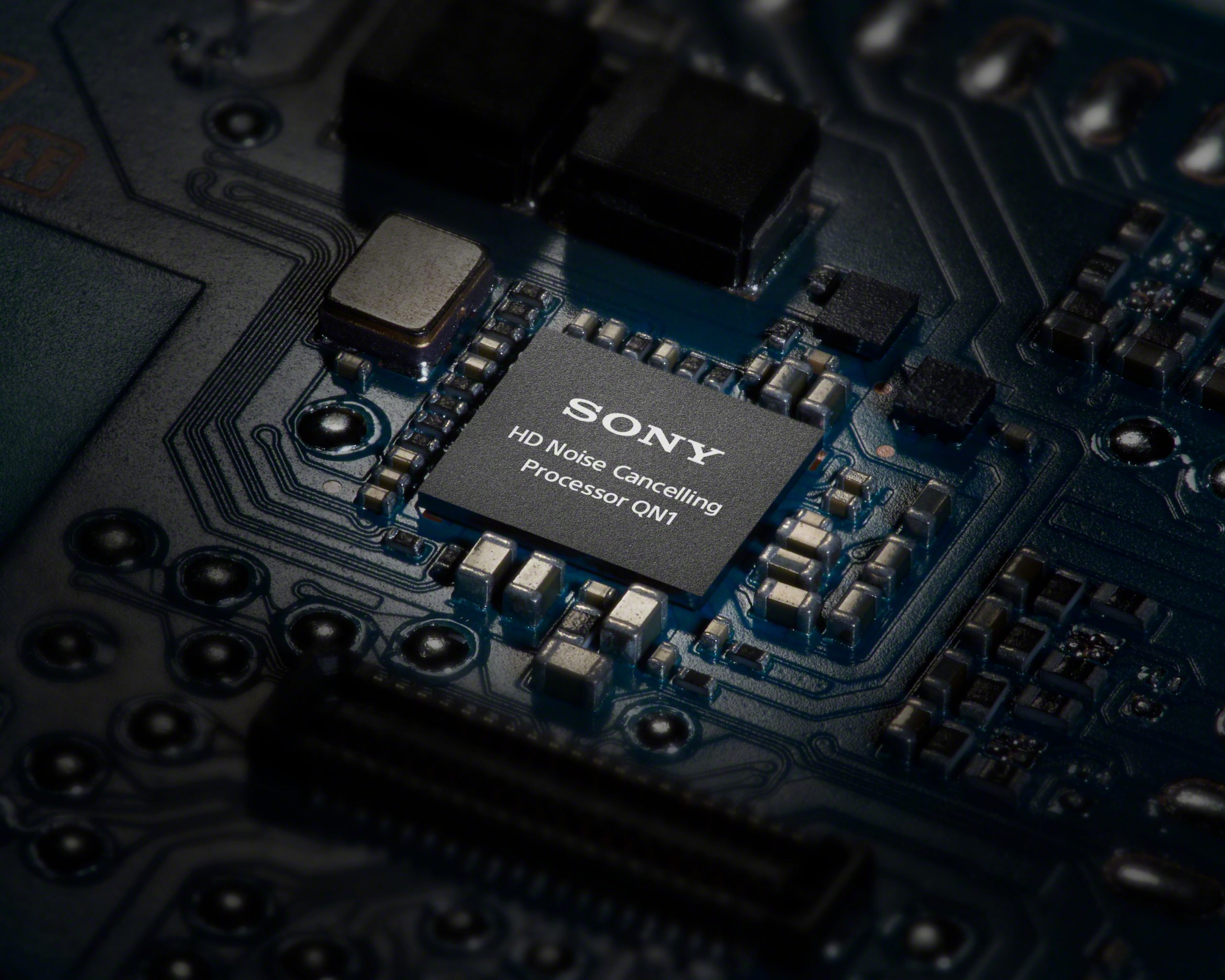 Airy overtones
With the 1000XM4 you'll hear the difference better. The first thing I notice is that there is more energy and air in the treble area. A piano sounds more like a piano, as if the strings have been cleaned and cleared of old grease. The tones sound crisper, with a perceived longer decay time. The size of the room grows, and the M4s are just a more enjoyable listen.
Just listen to Radiohead's Exit Music (For a Film) remastered in high resolution audio. It's on Amazon Music in 24-bit / 96 kHz, which sounds really nice – even though it is converted down to 24-bit / 48 kHz using the LDAC codec in my cheap Motorola Android phone (Motu G6 Plus). Still, it's enough to pull ahead of the predecessors.
Free Spirit by Khalid is a nice RnB ballad with a big soundstage. The M4s reproduces it better than the M3s. More air and openness.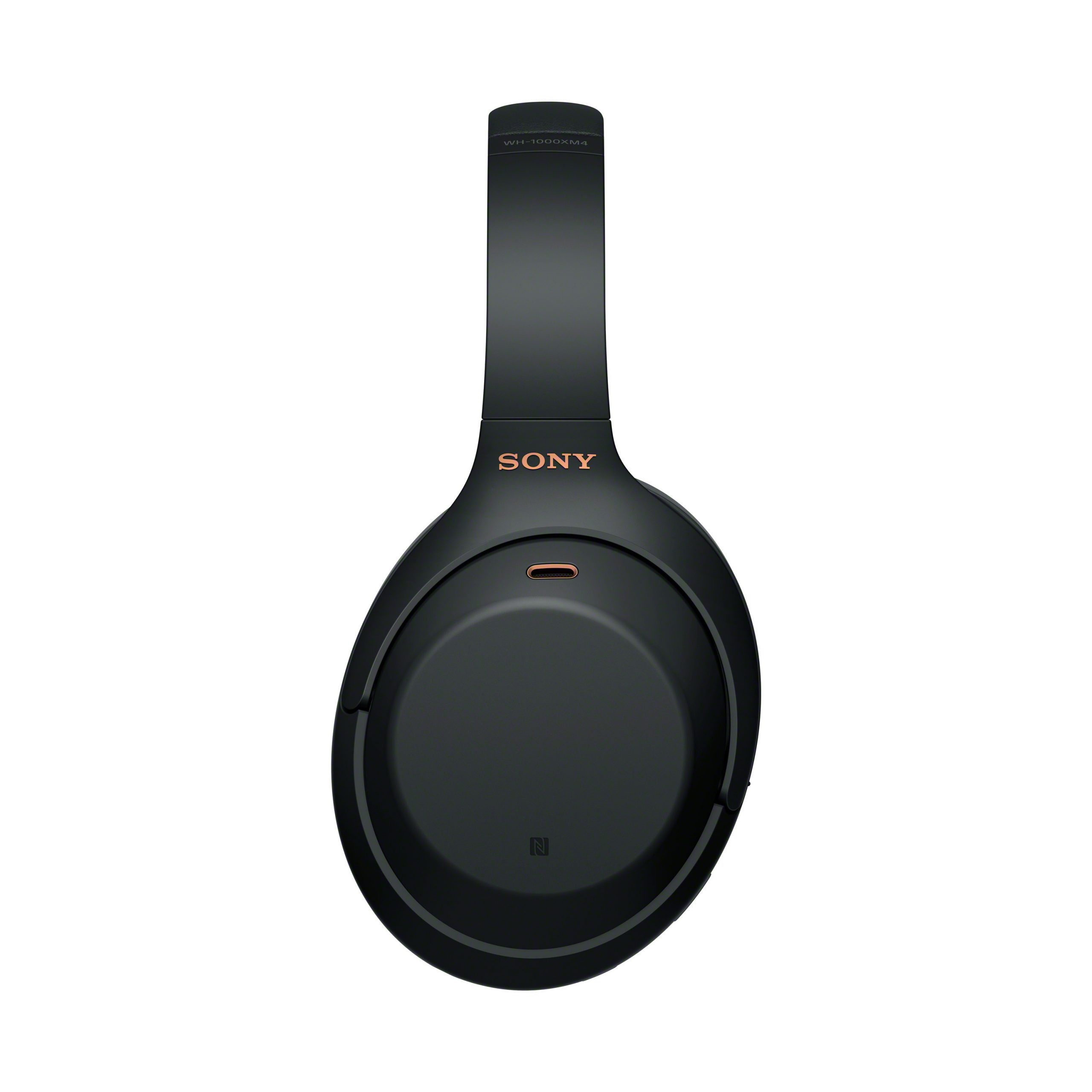 Tighter bass
The bass are also seems tighter and with the new headphones. My measurements indicate a very similar frequency response, with the exception of the sub 30 Hz area, where the M3s actually are more linear all the way down to 10 Hz. The new ones starts rolling off at 40 Hz. It's not necessarily a bad thing, with a driver size of only 40 mm. If you make the headphones go too deep, speed could suffer. Which is what we might be hearing here.
I don't find the bass lacking, if anything it sounds more linear and better defined. Perhaps due to the fact that both headphones are boosting the entire bass area up to 400 Hz, and so it might be a good thing to hold back the deepest frequencies. This could be what makes the modest drivers able to deliver a tighter, quicker bass.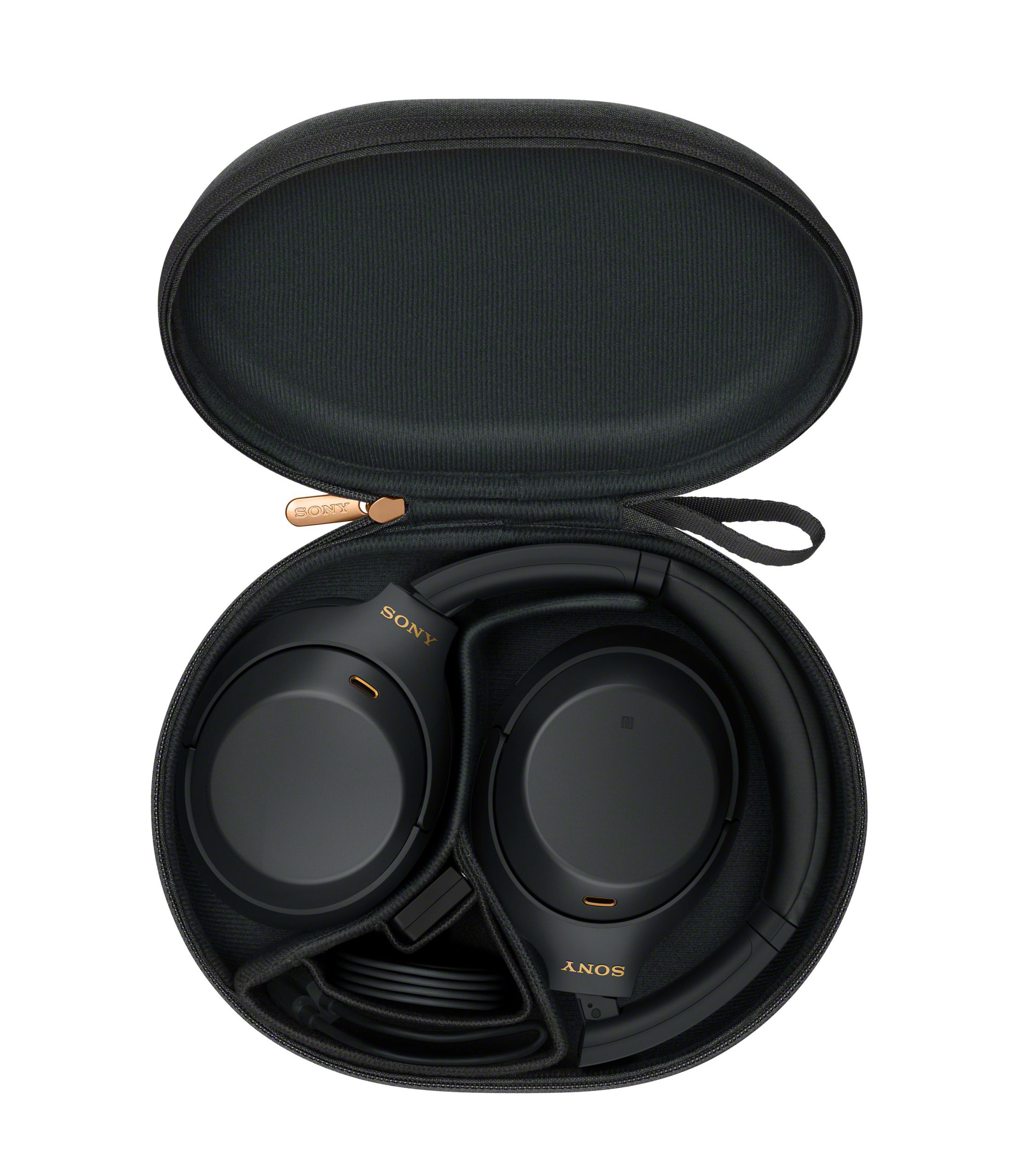 Improved dynamics
The dynamics are improved, and I find myself more often moving my head and snapping my fingers to the rhythm of the music. It doesn't matter if the headphones are in noise cancelling or ambient sound mode, or with no processing at all. Some headphones lack dynamics once the ANC is on. Because the electronics have to double the load, with an out-of-phase noise signal having to be amplified just as much as the original music signal. I don't experience this with the Sony WH-1000XM4, which sound about just as good with the noise cancelling activated.
Not night and day
The difference in audio quality is not of night and day proportions, however. The sound signature is still very much recognizable as Sony, with an extra warmth and richness in the bass region. I would still claim that there are better headphones out there, if music audio quality is all you crave. Beyerdynamic Lagoon ANC and Dali IO-6 are two examples of more finetuned headphones for music, and I would argue that also the B&W PX7 sound better. But none of them have the oomph of the Sonys, and the noise reduction is not even close on any of them. Which counts for a lot.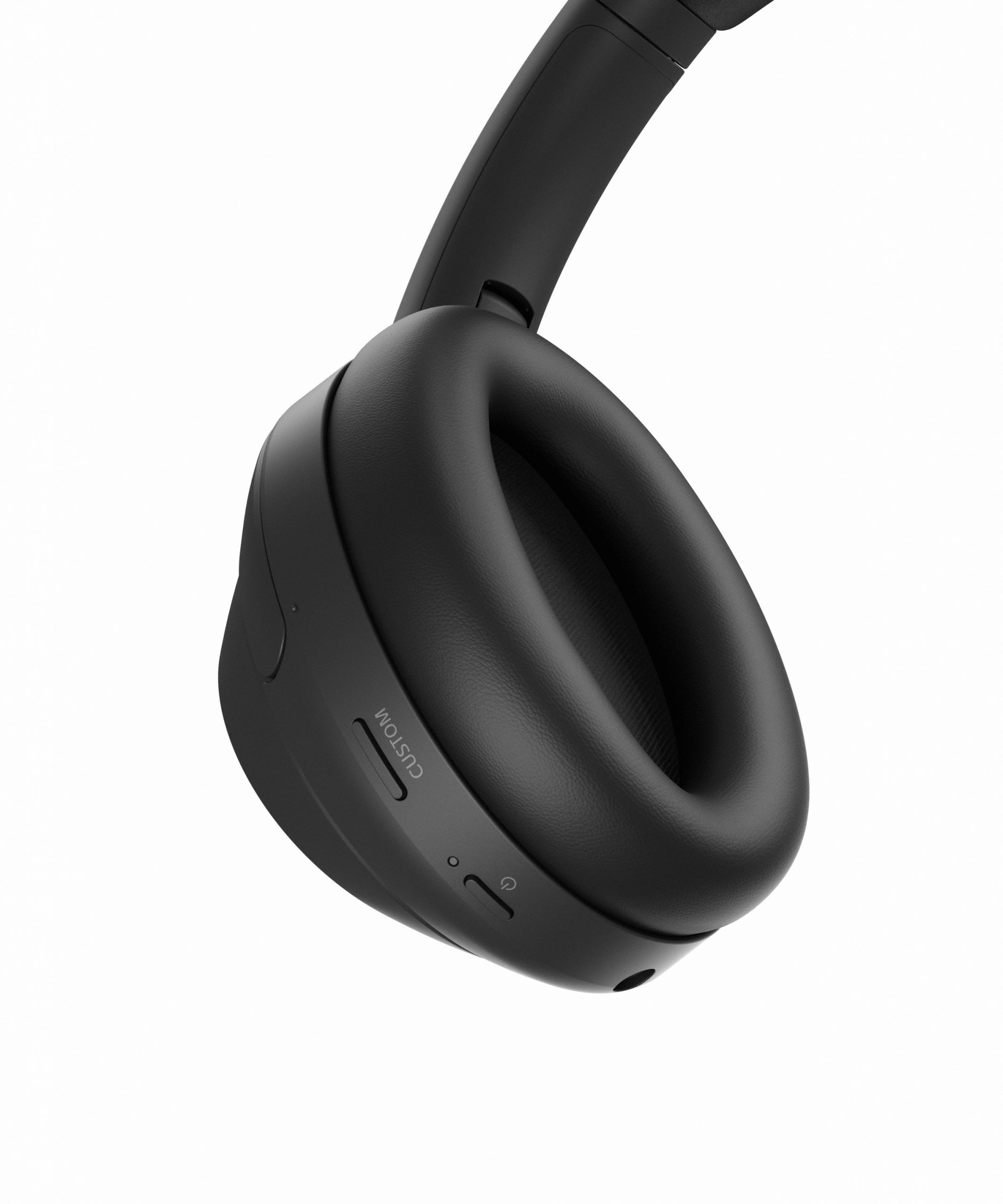 Latency
One thing that annoys me with the WH-1000XM4, is that Sony has removed the aptX support. You don't really need it for music when you have both AAC and LDAC. But if you're planning on gaming on your mobile device, you'd be much better off with a pair of headphones that support the aptX LL (Low Latency) codec. Only then the audio latency wouldn't be an issue for gaming. It's annoying having to hear the skidding of a race car after the incident, and in shooter games it's equally disturbing to hear the shot only after the counterpart falls dead. I had therefor hoped that Sony be expanding on the functionality of the aptX codec, rather than getting rid of it altogether.
Sony's latency is pretty average, don't get me wrong, but headphones which support aptX LL have a huge benefit here. This is not a big issue when watching movies or television, since the lip sync is corrected in most streaming apps.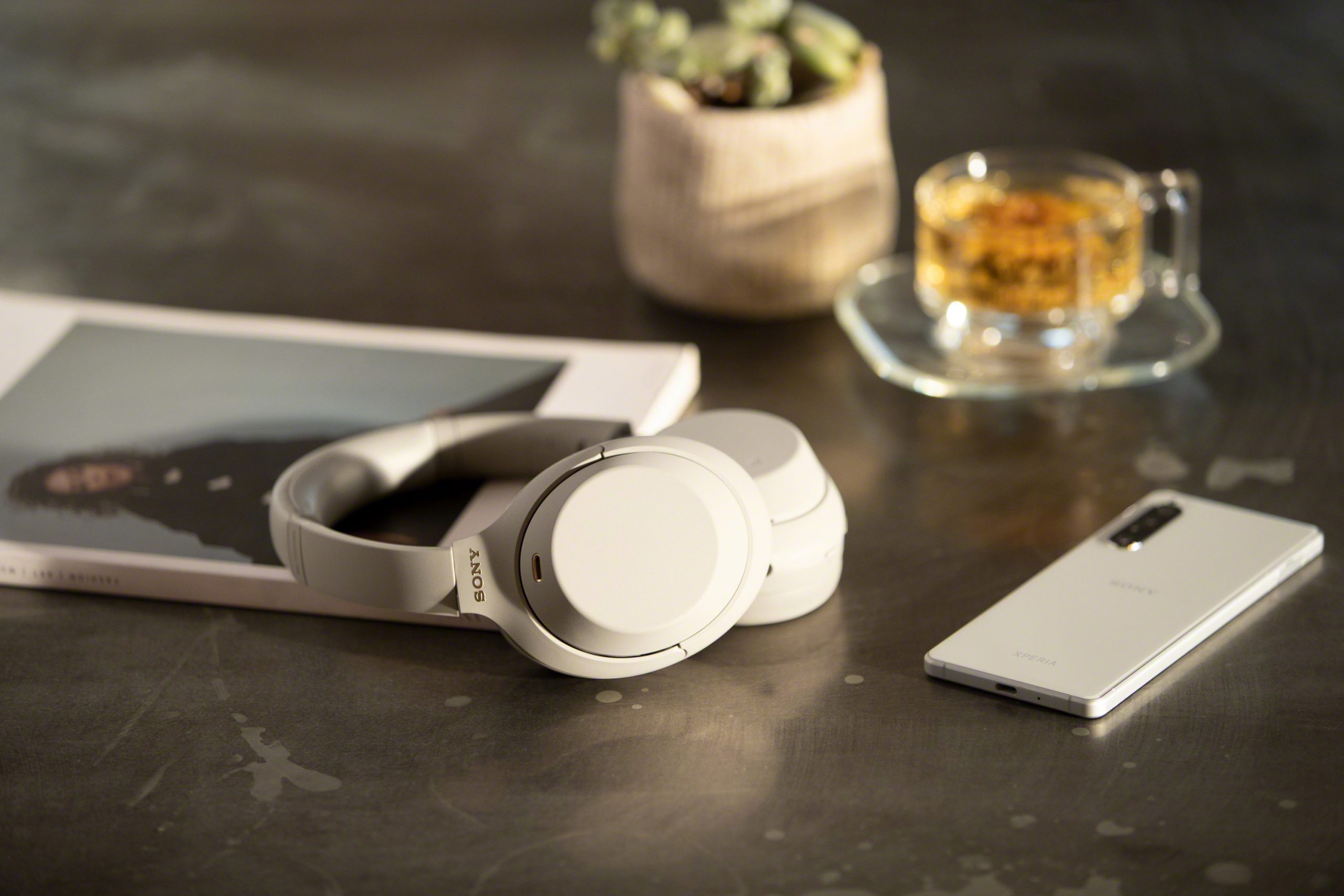 Conclusion
With the WH-1000XM4 Sony has taken an already outstanding pair of headphones and made them even better. It's gotten some new features, and finally you can hook them up to two devices simultaneously. As with most competitors of today. Some cute functions are also added, which can enhance the overall experience.
But most importantly, the best noice cancelling on the market has gotten even better – if only by a small margin. The audio quality of music is also improved.
Compared to the predecessor, the WH-1000XM4 is a natural evolution rather than a groundbreaking revolution. But since no competitors have been able to beat Sony's noise cancellation technology before, it had to be Sony who finally improved upon it. Even if just by a small margin. What else is there to say, other than run and buy!
Measurements