This test will be on the shorter side. There's plenty to say about the new iPhone 14 Pro Max, but in most respects it's quite similar to the slightly smaller iPhone 14 Pro we've already tested. So you can refer to that review to learn all about the new 48 megapixel camera, the screen's powerful brightness, as well as the new always-on display feature, the new 'Dynamic Island' notch and of course the hefty performance, which thanks to Apple's latest A16 Bionic processor is once again the best on the mobile market.
Therefore, this review will mainly focus on the few things that distinguish the iPhone 14 Pro Max from its slimmer and lighter sibling, as well as a few additional details about both phones that we didn't cover in the first review.
We'll start with the most obvious difference: size and weight.
iPhone 14 Pro Max is suitable for larger hands
The biggest iPhone model features a 6.7 inch display with a resolution of 2796 x 1290 pixels, just like it's predecessor, the iPhone 13 Pro Max. The regular Pro model, by comparison, has a 6.1 inch screen and a resolution of 2556 x 1179 pixels. In other words, there's a lot more space to work with on the Pro Max model, while the pixel density is exactly the same on both models.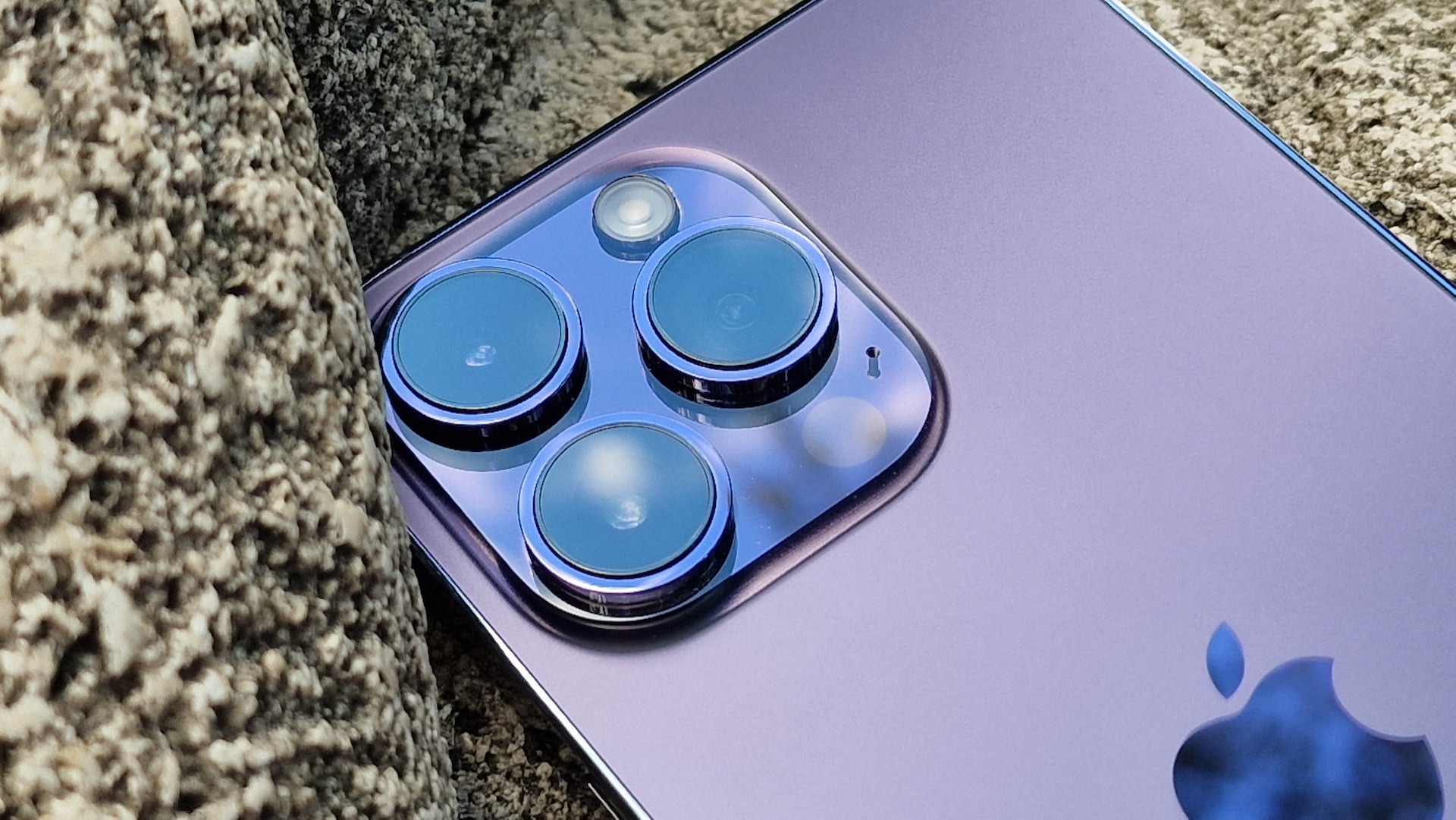 The larger screen area is most useful when watching video, but web pages and various apps – such as photo and video editing – also benefit from the higher resolution.
Of course, a larger screen also means that the phone itself takes up more space and weighs more than the regular Pro model, and in fact this year's Pro Max is also slightly thicker than last year's iPhone 13 Pro Max, at 7.85mm compared to the 2021 model's 7.65mm.
In other words, you should probably go for the smaller iPhone 14 Pro if you have small hands. The Pro Max model is for lumberjacks, blacksmiths and other folks with big hands.
Disappointing battery
The size difference is mainly attributable to the camera, while the battery has in fact got a little bit smaller than last year. Just a tiny bit, though, from 4352 mAh to 4323 mAh, which can't explain the big difference in performance.
And here we've arrived at the biggest disappointment of the iPhone 14 Pro Max. Whereas its predecessor was no slouch – it could actually go for more than two days without charging, even with the brightness turned all the way up, constantly using the phone for games, videos, music streaming and all sorts of other apps – the iPhone 14 Pro Max is a downgrade.
Granted, battery life isn't downright bad, but for intense use, you don't want to be too far from a charger at the end of the day. And as we know, Apple iPhones typically don't support fast charging to the same level as Asian competitors, which can typically charge for a full day's use in under half an hour.
It remains an open question why there's such a big difference between the iPhone 14 Pro Max and its predecessor in terms of battery life. One possible explanation could be the screen's higher brightness as well as the always-on feature, but on the other hand Apple claims that the A16 Bionic processor draws 20% less power than its predecessor, the A15 Bionic, which sits in the iPhone 13 Pro Max, this means that we don't have an actual explanation.
Audio
One key feature we didn't cover in our iPhone 14 Pro review is the audio, which is just as impressive as last year's Pro models. And that applies to the iPhone 14 Pro Max as well, of course.
The built-in stereo speakers deliver 3D sound via Dolby Atmos, and that's not just marketing jargon. Try watching the trailer below on your iPhone 14 Pro Max and you'll definitely get our drift. Playing games or watching video on your iPhone simply kicks ass!
iOS 16
Needless to say, the new iPhone 14 Pro models come with iOS 16, the latest version of Apple's mobile operating system, which offers a number of new features. A few of them are pretty nifty. We've already mentioned the updated lock screen, which now offers widgets among other things, but beyond that there are three new features in particular that we find interesting and have therefore tested in action.
If you're familiar with apps like WhatsApp or Telegram, you're already used to the ability to undo a message you've already sent. This feature is now available in Apple's own Messages app, as is the ability to edit messages you've already sent. We've tried it and it works perfectly. A great relief for those who find themselves writing messages they regret after the third gin and tonic.
A similar option is also available in the iOS 16 version of the Mail app. You can now cancel the delivery of an email if you press the 'Undo' button before it is delivered. You can also schedule mail delivery in advance, letting you write the mail in the evening but send it to your boss early in the morning (to make them think you're on the clock while you're still snoring).
In a completely different department, another new feature is the ability to use Live Text on text appearing in videos.
The original Live Text feature was introduced with iOS 15 and allowed you to copy, search and translate text directly from images on your phone. It now works in videos too. Simply pause the video and select the text you want. Poof, you've got a translation. Smart.
Speaking of video, we also tested a new camera feature that we didn't get to mention in the iPhone 14 Pro test, called Action. It certainly seems very similar to the SuperSteady feature that Samsung already launched with the Samsung Galaxy S20 Ultra. It's basically software-based image stabilisation of videos, ensuring that the result remains steady even if the original recording is shaky. An example of two video recordings made respectively without and with the Action function can be seen below.
Without the Action-function:
With the Action-function:
Wi-Fi 6E
Before we get to the final word, we feel compelled to express our puzzlement that Apple is shipping both the iPhone 14 Pro and iPhone 14 Pro Max without Wi-Fi 6E. Asian Android competitors such as (the significantly cheaper) Asus Zenfone 9, Samsung Galaxy Z Fold 4, Sony Xperia 1 IV and Xiaomi 12 Pro all offer Wi-Fi 6E, and it baffles us that Apple has chosen to exclude the technology on a smartphone that is among the most expensive products on the mobile market.
Both the 2.4GHz and 5GHz bands are now full of noise due to so many wireless products in our homes, so Wi-Fi 6E would have given the iPhone 14 Pro and iPhone 14 Pro Max the optimal Wi-Fi reception they deserve.
In the Mail app, you can schedule the delivery of emails in advance, meaning that the email can be written in the evening only to be sent to the boss early in the morning. (Photo: Peter Gotschalk)
Verdict
Just like the smaller version, iPhone 14 Pro Max is currently the fastest phone on the market. Except when it comes to fast charging. With the new 48 megapixel wide-angle camera (and the ability to use ProRaw format), photographers can snap better shots than ever with an iPhone. And the new 'notch', the ' Dynamic Island', is a brilliant addition we didn't know we needed.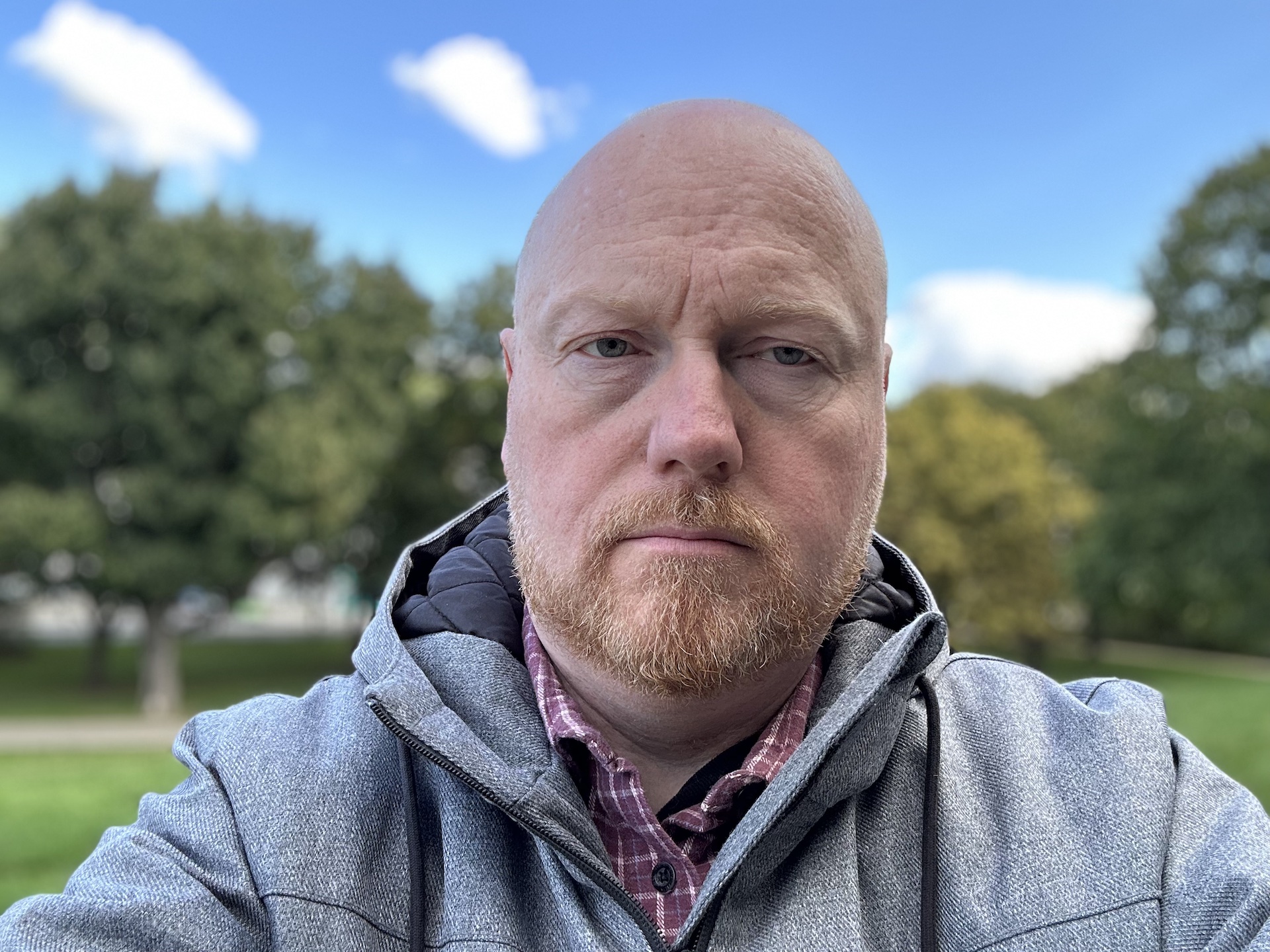 The larger Pro Max model also offers a larger screen space, exceptional sound, and lots of the same new iOS 16 features that other iPhone users can enjoy.
Unfortunately, this time the trees don't quite grow into the sky. Because unlike its predecessor, the iPhone 14 Pro Max has issues with battery life, making it increasingly problematic that fast charging is apparently still a foreign word to Apple's developers. Furthermore, we don't quite understand why Apple hasn't upgraded their latest and most expensive iPhone to WiFi 6E.
What's more, it's bloody expensive. Our test model, with a whopping 1 terabyte of storage, is actually the most expensive Apple iPhone ever. Not only does it cost the tip of a jet fighter. You pay for the cockpit, wings and tailpipes as well.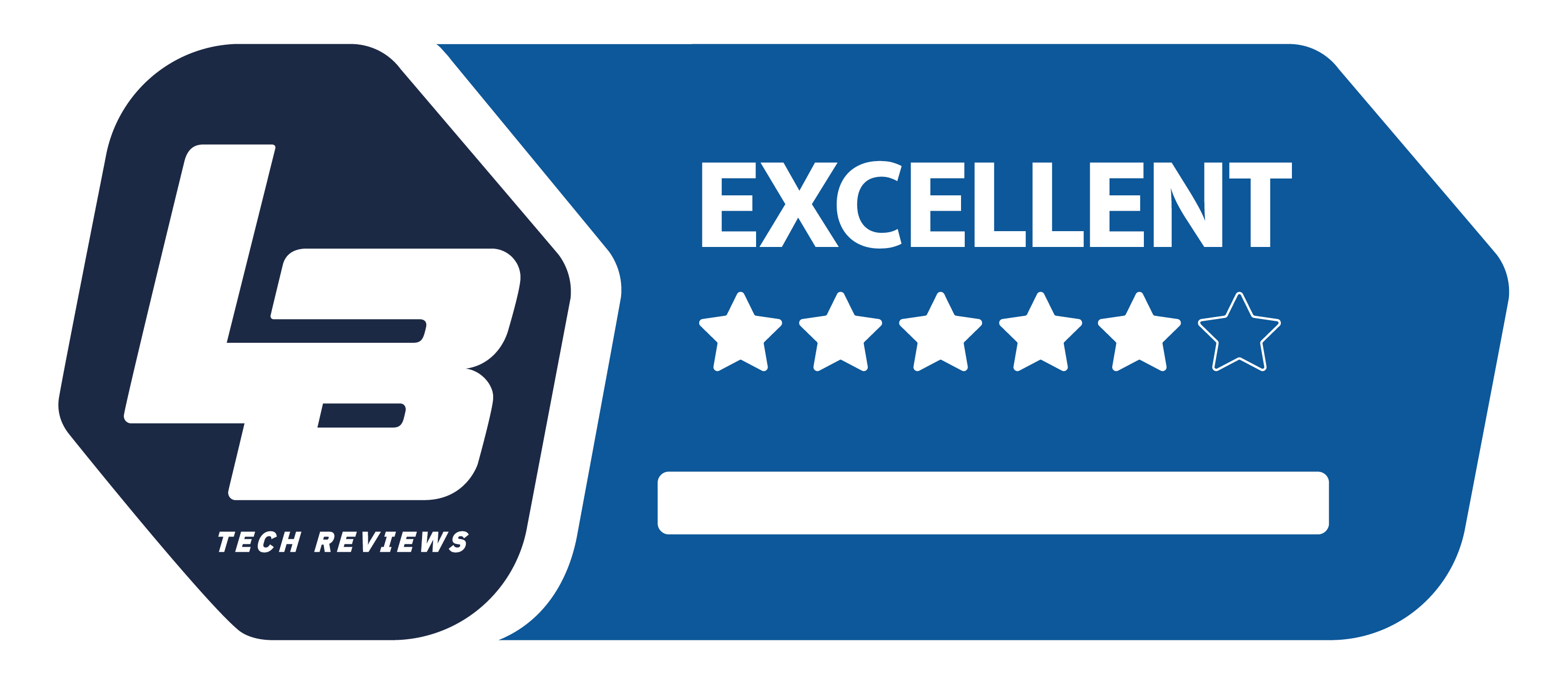 High End
The fastest smartphone yet. Super crisp and bright display. Dynamic Island is a welcome upgrade to the old notch. A new always-on feature and plenty of screen real estate. Excellent sound and slick new iOS 16 features.
The most expensive smartphone on the market. Worse battery life than its predecessor. No fast charging, and what exactly does Apple have against Wi-Fi 6E?