Peter Gotschalk
Published

2022-09-19 - 8:00 am
Lightning-fast and well-made foldable smartphone with top-shelf configuration. Improved camera and more usable format thanks to Android 12L.
Very, very expensive. Really crappy battery life.
Specifications
Operating system: Android 12L + One UI 4.1.1
Display: 7.6″ Dynamic AMOLED 2X, 120 Hz QXGA+ (2176 x 1812) (primary) / 6.2″ Dynamic AMOLED 2X, 120 Hz HD+ (2316 x 904) (front)
Processor: Snapdragon 8+ Gen 1 4 nm 64 bit octa-core
Memory: 12 GB RAM / 256 GB storage (UFS 3.1)
Cameras: 50 Mp Dual Pixel AF f/1.8 wide angle w/ OIS + 12 Mp f/2.2 ultra wide angle (123°) + 10 Mp f/2.4 telephoto w/ OIS (primary) / 4 Mp f/1.8 (front) / 10 Mp f/2.2 (cover)
Wireless: 5G, Wi-Fi 6E, Bluetooth 5.2, NFC, GPS, GLONASS, Galileo
Dimensions and weight: 155.1 x 130.1 x 6.3 mm / 263 g
Battery: 4400 mAh, 25 W fast charging + 10 W wireless charging
Web: samsung.com
Geekbench 5: 1.325 (single-core) / 4.050 (multi-core) GFXBench T-Rex: 6.715 frames AnTuTu 9: 975.347 PCMark Work 3.0: 13.699 3DMark Wild Life Extreme: 2.800 Basemark Web 3.0: 722,34 Battery test: 4:36 timer
Benchmarks
Price 1799
Product page
After a few years of struggles, Samsung finally hit the mark last year with the Galaxy Z Fold 3 foldable smartphone. Whether you're a fan of the concept or not, you have to tip your hat to the Korean electronics giant for making the foldable format work.
The foldable hybrid of a smartphone and a tablet is a product category all its own, with unique uses in both productivity and entertainment. And it should, because you're paying big bucks for two screens, three separate camera modules, S-Pen support, multitasking, the (second) fastest mobile processor on the market, etc. That was true last year, and it's certainly true this year, with the successor Samsung Galaxy Z Fold 4 again costing an arm and a leg. Plus everything in between.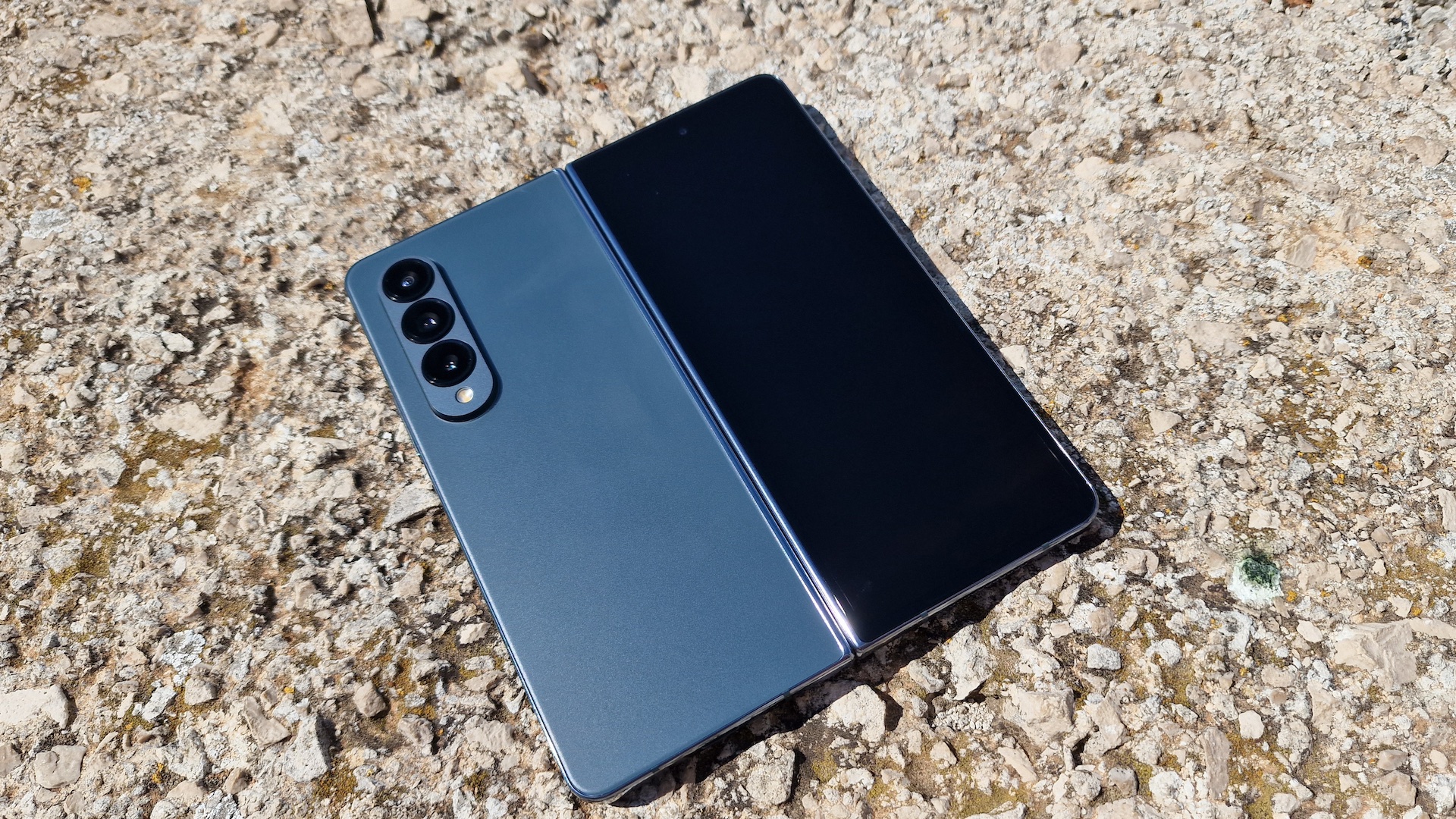 That also means that Samsung's foldable monster mobile isn't for everyone. The vast majority are better served by a traditional smartphone, but if you're a 'first mover' and an absolute power user (as well as being extremely well-off), the latest addition to the Galaxy Z Fold range is definitely worth considering. It's more of the same in a good way.
Don't expect any major revolutions. Rather, the Samsung Galaxy Z Fold 4 is a solid upgrade that improves on the Koreans' most expensive smartphone in a few key ways.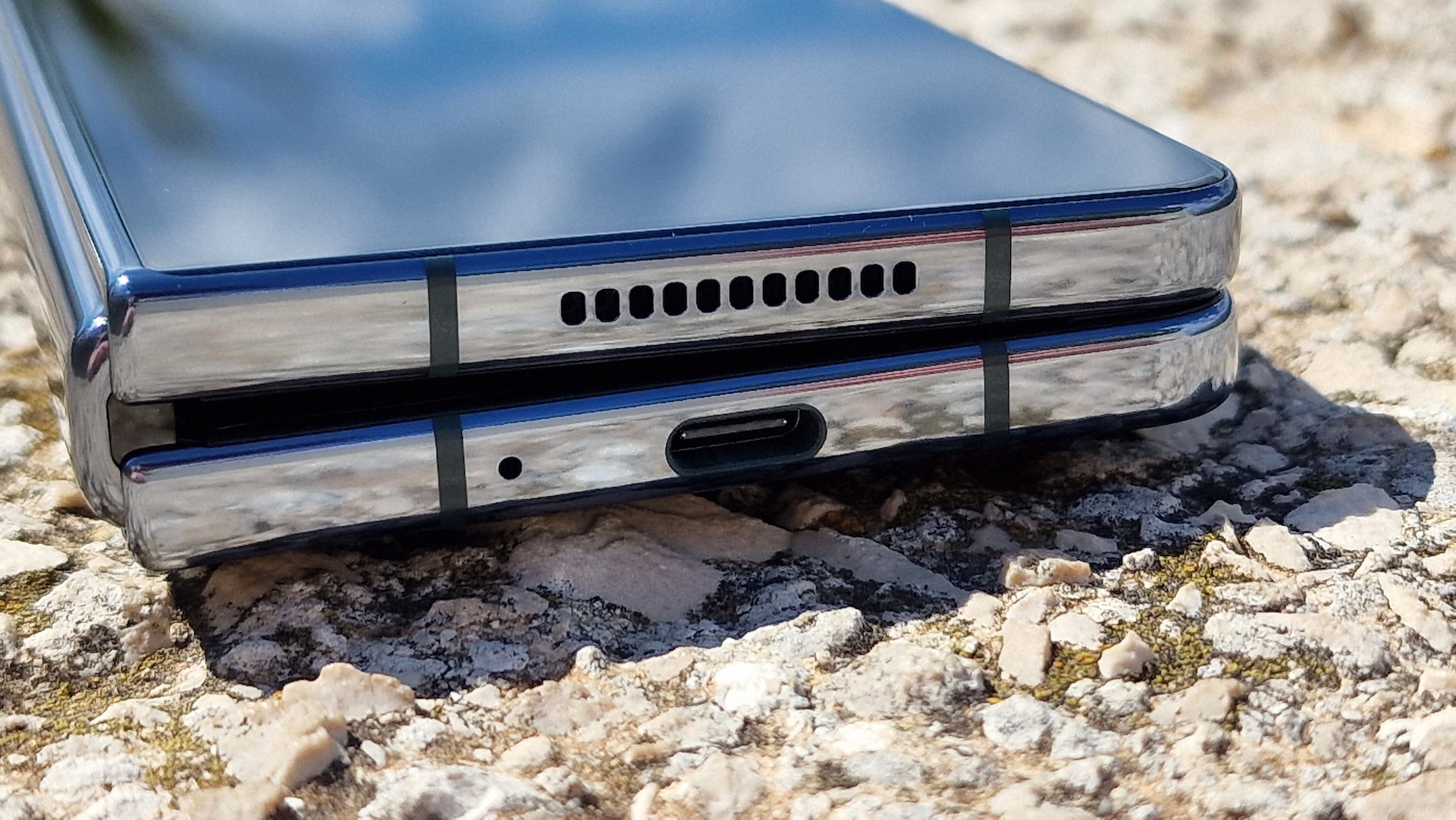 Appearance and construction
Just like its predecessor, the Galaxy Z Fold 4 is sturdy and solid. This is particularly noticeable when the phone is unfolded and folded again. There is so much resistance in the hinges that it is difficult to open with one hand. The body of the phone itself – now made of Gorilla Glass Victus on the front and an aluminium alloy combined with Gorilla Glass Victus on the back of the folded phone – is so sturdy that you don't worry about holding the phone in a tight grip, or dropping it for that matter.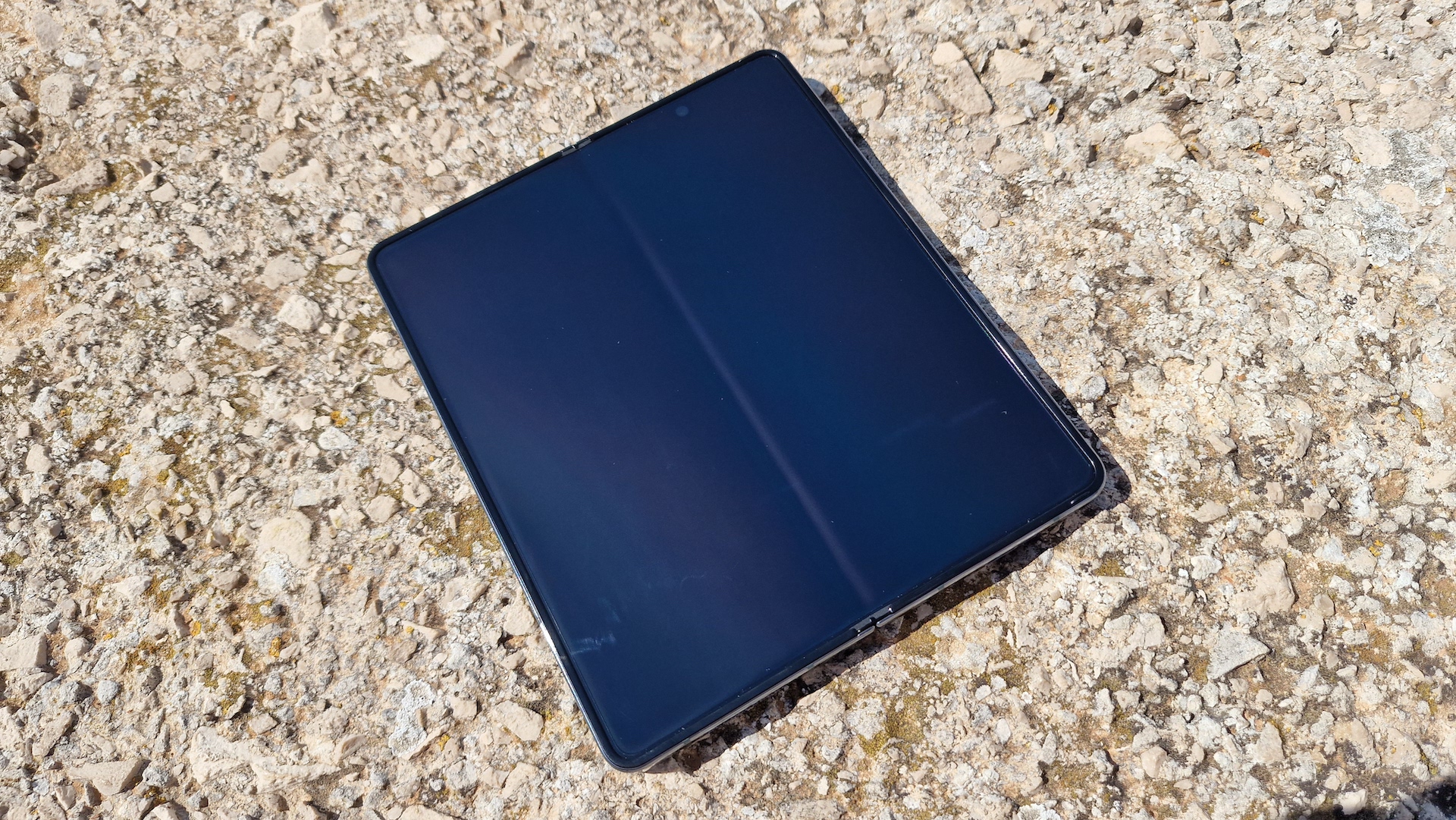 The Galaxy Z Fold 4 also features a hinge, with the hinge area itself built into a form-fitting cylindrical housing – very precisely designed to keep out dust and dirt as much as possible. The construction is made of so-called Armor Aluminium and the phone is IPX8 certified, which means that it is waterproof down to a depth of 1.5 metres for 30 minutes. However, it is not dustproof.
Screen and sound
When it comes to the screens on the latest Samsung foldable, everything is pretty much the same. The Galaxy Z Fold 4 has a 6.2-inch front screen, which is very narrow (25:9 aspect ratio), but still has enough space for you to use the foldable phone as a regular smartphone – including all apps – without unfolding it. There's a little more space on this year's front screen than on last year's model (2316 x 904 versus 2268 x 832 pixels), but it's a minimal improvement that's not visible to the naked eye.
The significantly larger foldable screen is made of so-called Ultra Thin Glass (UTG), which is a kind of glass alloy with a thin layer of plastic as a protective layer and flexible glass underneath. It doesn't quite feel like real glass, and the soft material means you can see a physical fold running across the screen even when it's unfolded.
However, this doesn't interfere with the user experience or image quality, which is largely on par with what we're used to from Samsung's other top models. In the same vein, the Galaxy Z Fold 4 also features HDR10+, which optimises the image in terms of colour rendition and contrast.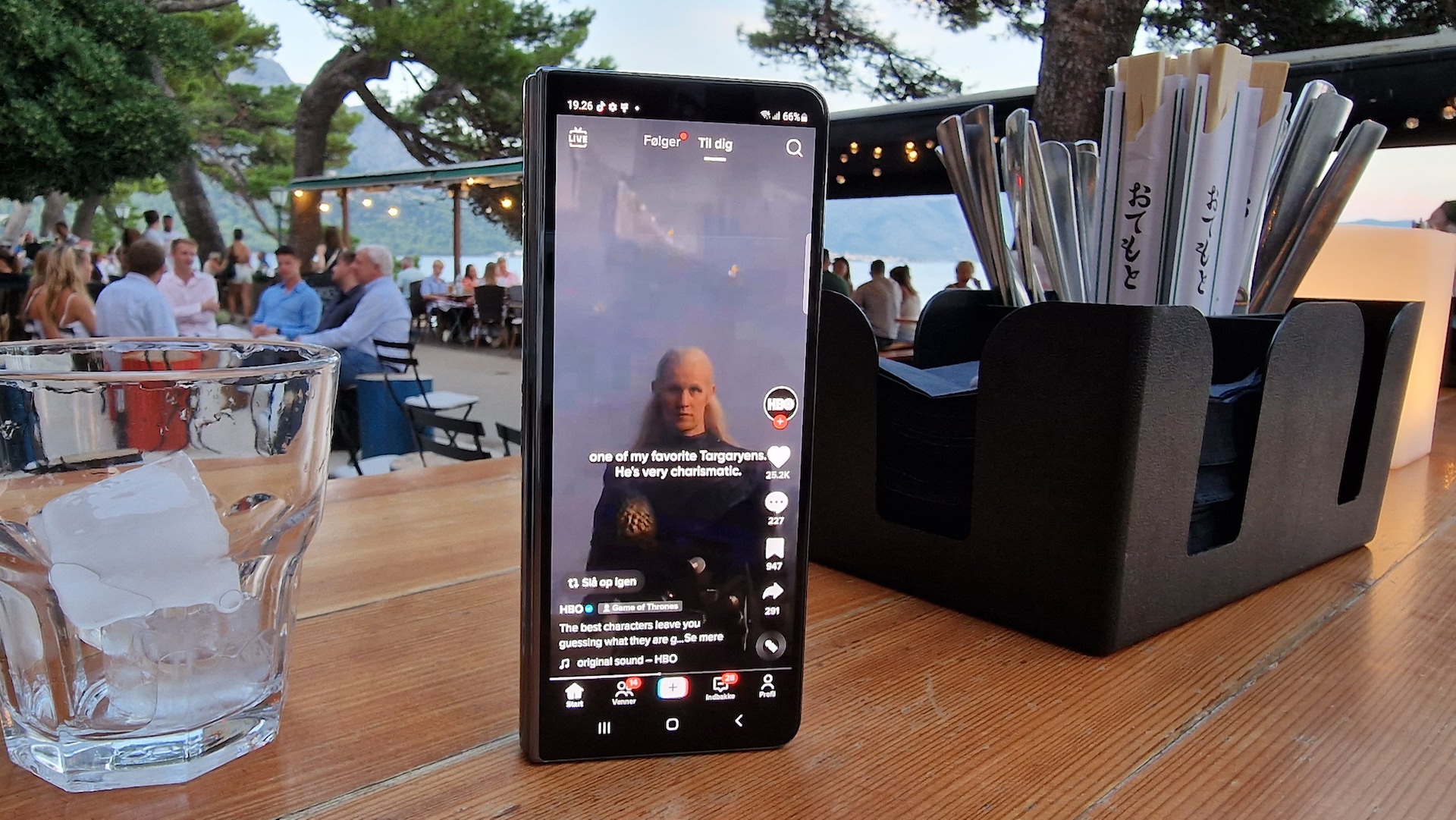 The most distinctive feature of the foldable screen is actually the 4:3 aspect ratio, similar to the picture on older cathode ray TV sets. Most apps adapt to the special format without problems, but when you want to watch video, you have to put up with rather wide bars both above and below the image. That is, unless you enjoy older TV clips on YouTube from the good old days before flat-screen TVs.
Incidentally, the foldable screen on this year's model is barely as tall but slightly wider than was the case on the Galaxy Z Fold 3 (2176 x 1812 versus 2208 x 1768 pixels), making multitasking, where multiple apps are open at the same time, more useful. We'll come back to that later.
Also this year, the Galaxy Z Fold 4 supports Samsung's S Pen, which must be purchased separately.
The Galaxy Z Fold 4 also offers very good speech quality. And there are actually people who talk on their mobile phones from time to time.
There's no physical headphone output, so you'll have to connect your earplugs or earbuds via Bluetooth. But then the foldable mobile also offers a dynamic sound image with plenty of juice and power in all frequency bands. The Samsung Z Galaxy Fold 4 is even equipped with two excellent stereo speakers that deliver a powerful sound experience. In fact, both sound quality and volume are so impressive that the phone sounds better than many of the cheaper Bluetooth speakers.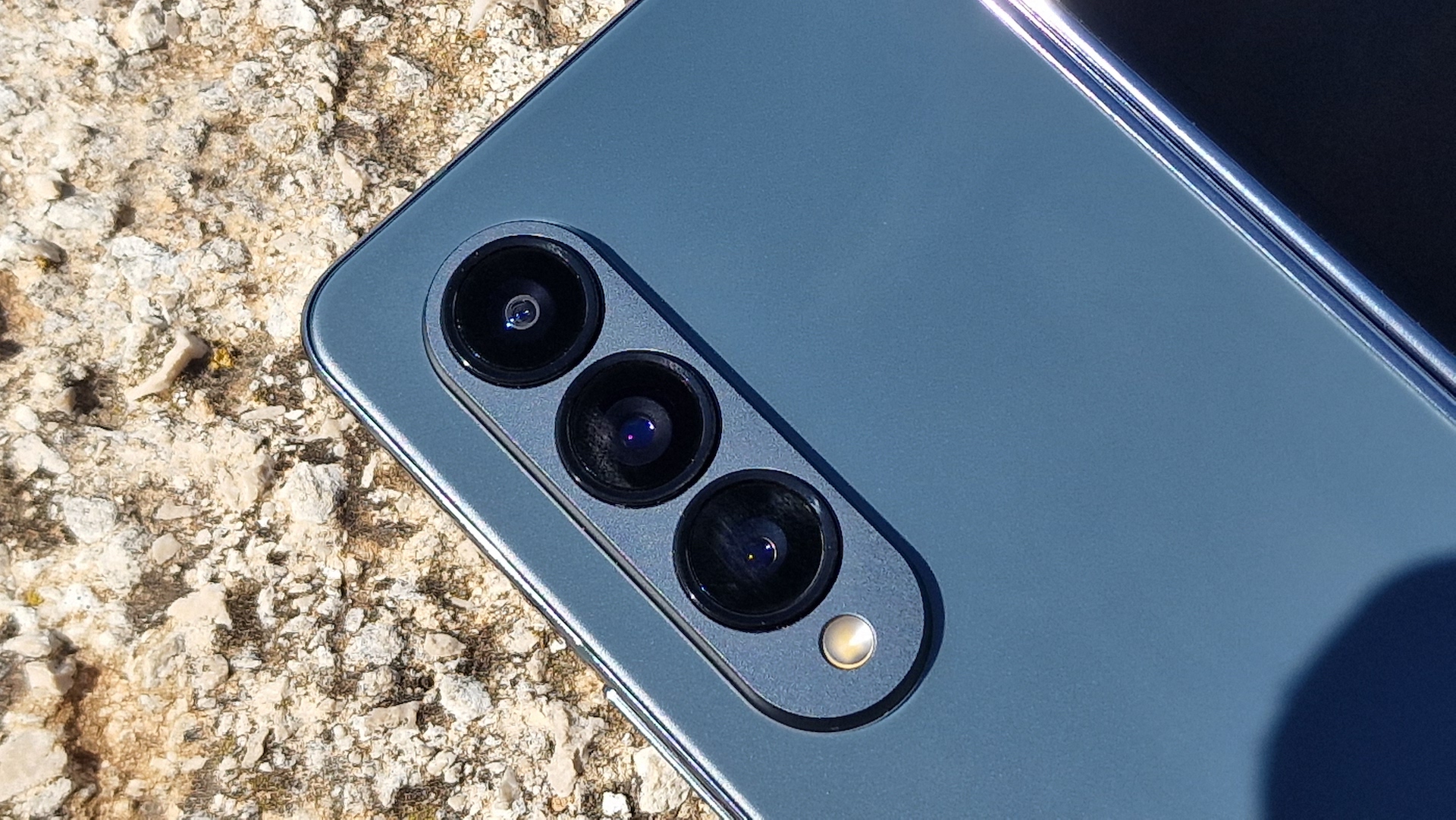 Camera
As far as the camera is concerned, the Samsung Galaxy Z Fold 4 differs significantly from its predecessor. At least when it comes to the primary camera module. This time, Samsung is relying on camera technology from the Galaxy S22 series, which all things considered means a significant upgrade of the camera's capabilities compared to last year's Galaxy Z Fold 3, where Samsung had not prioritised the camera very much despite the foldable phone's extremely high price.
Thus, the main camera module of this year's foldable top model consists of three lenses: a 50 megapixel regular wide-angle (f/1.8 with optical image stabilization), a 12 megapixel ultra-wide-angle (f/2.2) and a 10 megapixel telephoto with 3x optical zoom.
The phone takes excellent pictures whether zooming in, using the ultra wide angle lens or taking standard pictures with the 50 megapixel wide angle lens.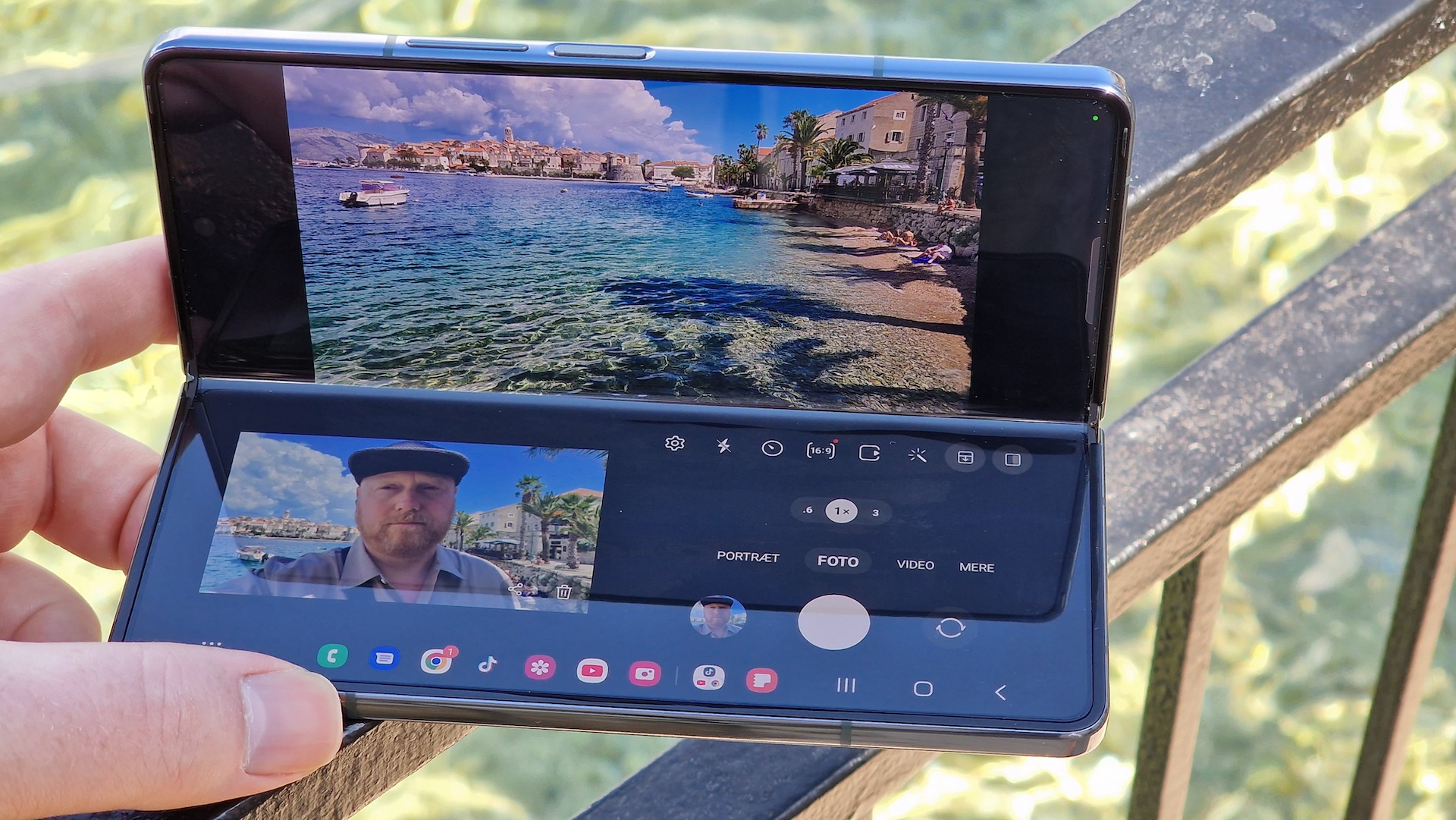 The camera also offers a host of features familiar from the Galaxy S22 series. What they all have in common is that they make extensive use of artificial intelligence to achieve the best results. This is the case, for example, with the improved portrait setting, which uses the so-called AI Stereo Depth Map to ensure that the bokeh effect is more precise and correct – even with 'difficult' subjects.
Here you can see various examples of images taken with the camera's different lenses, both indoors and outdoors. (Photo: Peter Gotschalk)
The Galaxy Z Fold 4 also takes better pictures at night – or in dark environments in general – than we've seen from any Samsung foldable phone before. Again, it's the artificial intelligence that helps optimise images taken at night or in poor lighting, giving them higher resolution with more sharpness and detail.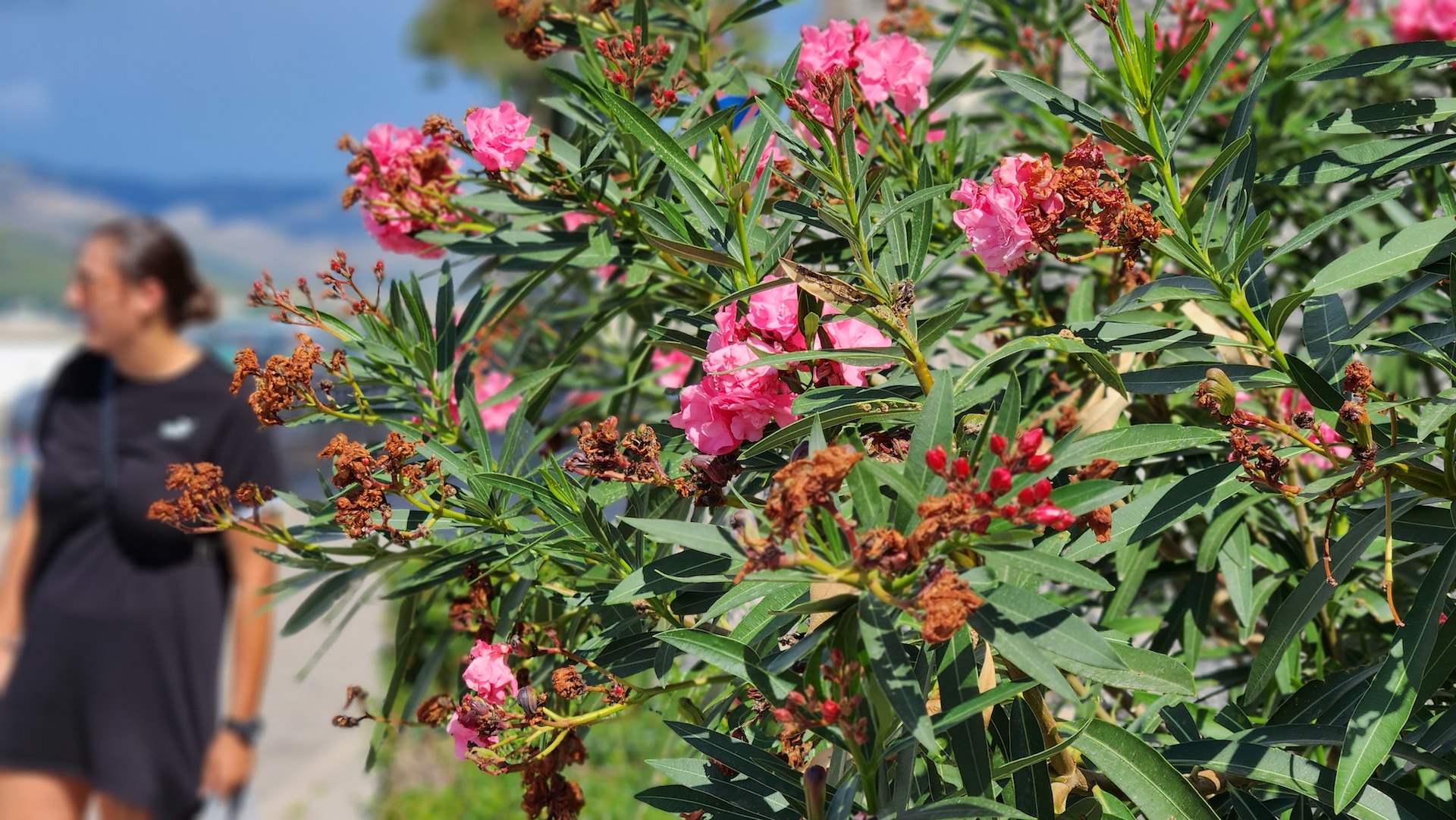 The camera app has a variety of photo and video settings, and in automatic mode the interface is pretty clean with focal length selection, filters and automatic help. In manual mode, as usual, you can adjust ISO, focus points, white balance and exposure compensation – but also contrast and colour saturation, as well as manual aperture shift.
The app also offers a few special features that take advantage of the foldable screen – including the so-called Capture View Mode, which shows the user the most recent shot on the lower half of the main screen, while the camera mode remains activated on the upper half.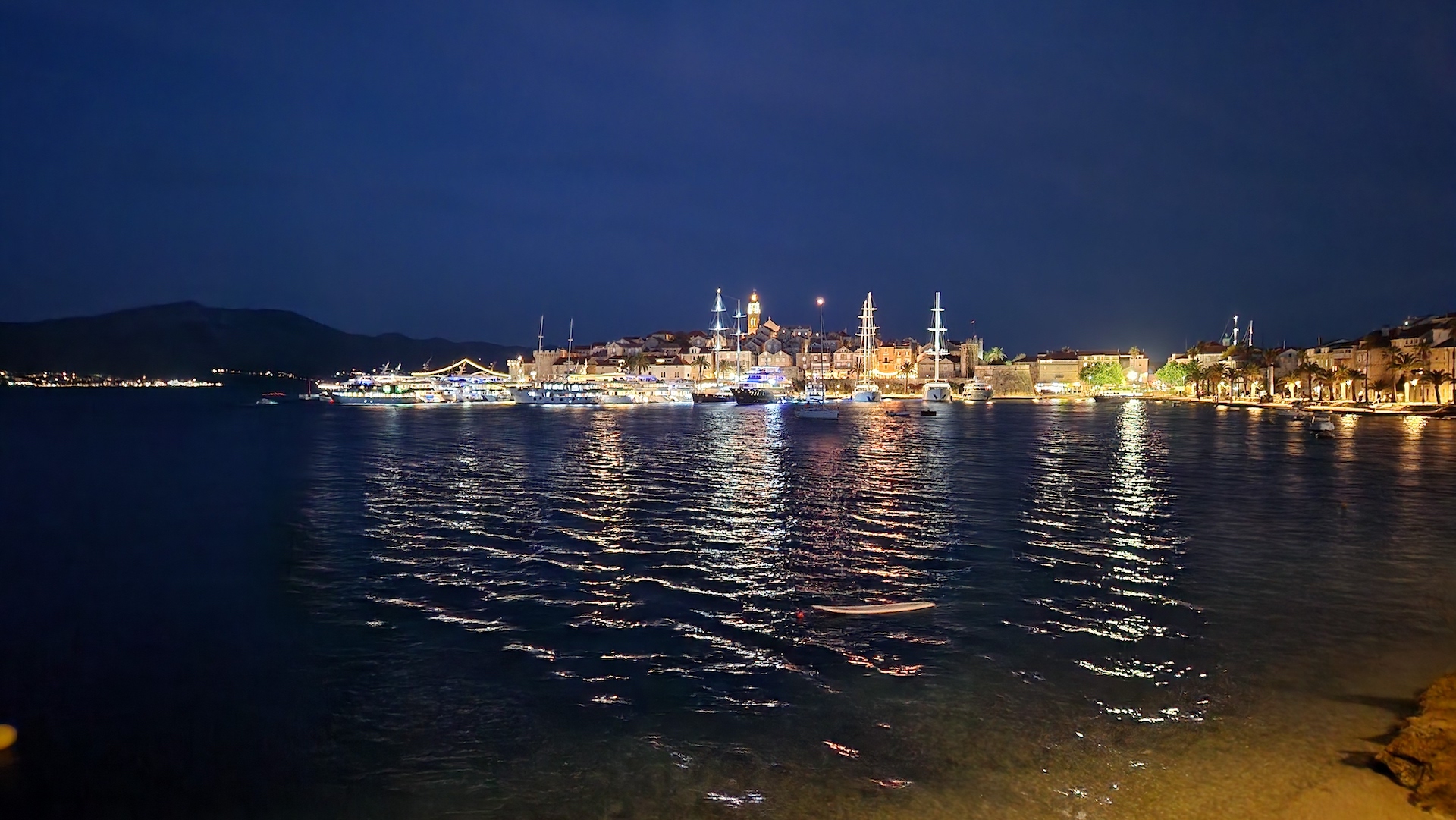 In addition, due to its special design, the Galaxy Z Fold 4 has not just one, but two selfie cameras. Above the small front screen, we find a single 10 megapixel lens that takes excellent pictures.
On the inside, there's a small selfie camera so you can take quick self-portraits no matter which screen you're using. Already on the predecessor model, the latter selfie camera was hidden behind the screen, and this year Samsung has increased the pixel density in front of the camera lens, so it's even better hidden. Unfortunately, this doesn't exactly do wonders for the image quality from the tiny 4 megapixel camera, which is nothing to write home about.
Above the small front screen we find a single 10 megapixel lens that takes excellent pictures, and on the inside there's a small 4 megapixel selfie camera so you can take quick self-portraits no matter what screen you're using. As we can see from the two examples, however, there's a big difference in the quality the two cameras deliver. (Photo: Peter Gotschalk)
Performance and features
You'd be a fool to spend your savings on the most expensive foldable phone on the market and not take full advantage of its special screen format.
Fortunately, you can with the Samsung Galaxy Z Fold 4, which is among the first products from the Korean electronics giant to come with Google's new tablet version of Android.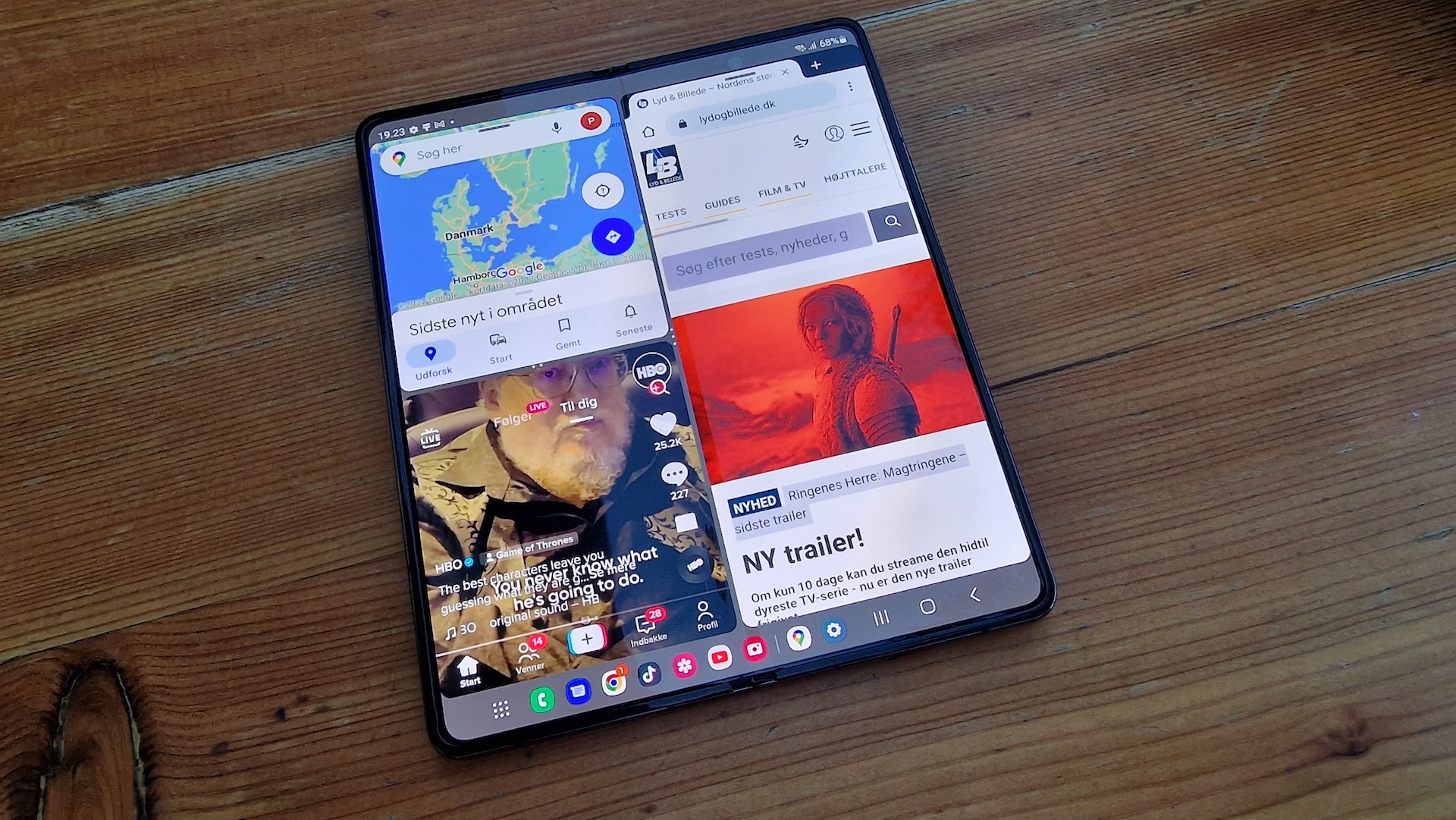 Android 12L (L for Large), as the new operating system is called, is better at making use of space on large screens, including tablets and foldable mobiles. Among other things, multitasking is made easier for the user in practice thanks to a new processing line similar to what we know from Windows and Mac OS. All the apps that you normally have as favourites at the bottom of the screen on your Android smartphone are now fixed items in the taskbar, while the two most recently opened apps are displayed further to the right. If you want to multitask and thus run several apps at once, just drag the app icon up on the screen from the taskbar. In total, the Galaxy Z Fold 4 screen can accommodate three apps at a time, plus an additional app as a pop-up view that hovers over the other apps. It doesn't get any easier than this.
Extended drag-and-drop features that let users drag text, images and documents from one app to another are also part of the package.
And while it obviously takes a lot of effort and energy to power such a large mobile phone with so many features, screens and cameras, the Galaxy Fold Z 4 more than holds its own on that front too.
But the foldable phone has also been equipped with the currently (second) fastest processor on the market: the Snapdragon 8+ Gen 1. It's the same processor that sits in the OnePlus 10T, which we just tested, but the Samsung Galaxy Z Fold 4 performs significantly better in all but one benchmark test. In other words, the Galaxy Z Fold 4 really packs a punch, which is necessary if you want to put its multitasking capabilities to good use.
The Galaxy Z Fold 4 disappoints in only one respect. Like its predecessor, the new foldable phone comes with a relatively undersized 4400 mAh battery, and where the Galaxy Z Fold 3 still managed a good eight hours in our benchmark test, which pushes the phone to the limit, the Galaxy Z Fold 4 performs just 4 hours and 36 minutes in the test!
It's a weakness that we also notice in daily use, where the foldable mobile quickly gasps for more power. All the more odd, then, that it only supports 25W wired charging, where both the Galaxy S22+ and Galaxy S22 Ultra support 45W. It thus takes almost an hour and a half to charge the Galaxy Z Fold 4 from 0 to 100%, which, coupled with the poor battery life, is not the most fortunate combination.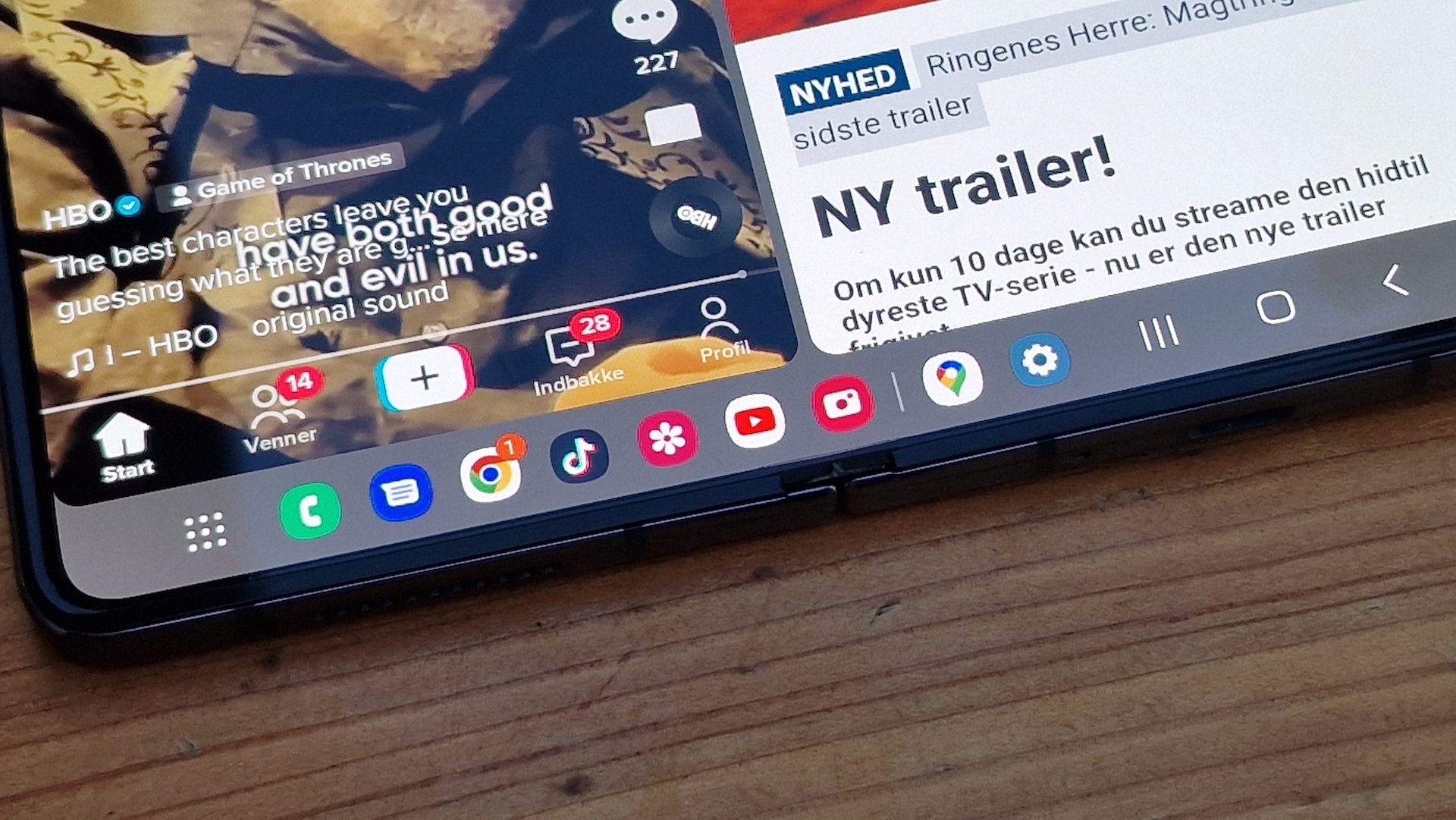 Conclusion
Samsung is betting big on foldable phones like the Galaxy Z Fold 4, and the Koreans aren't afraid to lace their most expensive product with top-shelf technology. The price is then – you can buy a used car for the same money – and the question is, who is actually in the target audience?
There's no doubt that the foldable format is here to stay, and the Galaxy Z Fold 4 delivers on most counts. Even with a really good camera, which is the best we've seen in the Galaxy Z Fold series to date.
But while the uses are many, we think few will actually get anything out of the big foldable screen and what goes with it in terms of multitasking and related mobile productivity features. This is not meant as a criticism, but simply a reminder to potential buyers to consider their needs carefully before breaking the bank.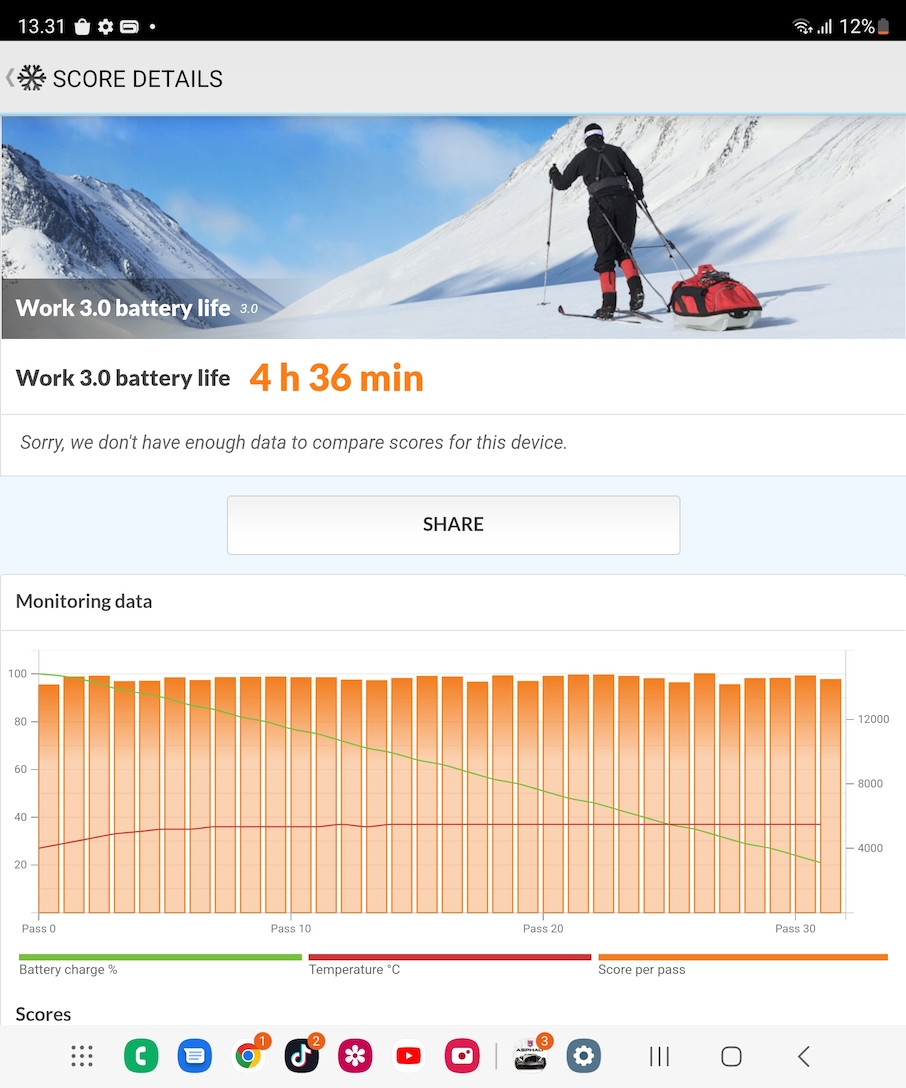 The Samsung Galaxy Z Fold 4 is a smartphone for the few, but if you're among the select few (e.g. professional influencers, digital nomads, entrepreneurs, journalists, etc.) there may be many good reasons to consider a purchase. Just not the battery life, which Samsung literally has to do something about before a possible successor is launched next year.