iFi Audio NEO Stream is a thin and nifty little streamer, only half the width of a standard rack. It can be placed horizontally, but if you want to use it on your desk, it comes with a stand for vertical placement.
Despite its modest dimensions, the streamer has everything you need for your audio experiences. Among other things, they've saved space by moving the power supply outside. A good quality power supply is included, but they also encourage you to upgrade to a better version.
How much of a difference this makes is uncertain, as the NEO Stream has a built-in noise filter that should reduce noise from the power supply by " more than 100 dB".
No dedicated app
The player has no app. It doesn't even have a remote control!
Instead, iFi relies on third-party music providers. Spotify Connect and Tidal Connect are both built-in, so just open the original app on your mobile and stream directly to NEO Stream.
AirPlay 2 is also present, giving Apple users indirect support for all the music apps they want. Android and Windows users can use DLNA/UPnP instead.
Roon users will also be pleased to know that the player is Roon Ready, which means you can get high-resolution audio from a Mac or PC with Roon installed. You can play your own music files or stream from Tidal or Qobuz, which are the only two services supported today.
Network through fibre
The streamer can be connected to the network either via wireless WiFi or via wired Ethernet. Alternatively, you can use the included Optibox adapter. This can be connected to the router by cable and then converts the electrical LAN signal into optical fibre. The Optibox connects to the NEO Stream with a special fibre cable (SC), which is fortunately included.
The advantage of fibre is that it doesn't pick up electromagnetic noise along the way and you can run as long a cable as you want – up to 1 kilometre (!) – without noticeable degradation. The bandwidth is also up to 10 Gbit/s, so you'll never experience bottlenecks here. A very smart solution.
Connections
Although the streamer has a built-in digital-to-analogue converter (DAC), it lacks coaxial and optical digital input. If you want to connect a CD drive, you'll need a separate DAC. However, there is a USB-C input on the front that can both play music files from a USB memory stick or be used as a USB DAC for connecting to a PC. Cool!
There are plenty of outputs, such as optical, coaxial and XLR digital output, as well as a balanced 4.4 mm Pentaconn and an unbalanced RCA analogue output. You can adjust the volume variably if you want to connect the player directly to a power amplifier or a set of active speakers.
32-bit / 768 kHz
The analogue outputs come from a 4-channel Burr-Brown DAC with a resolution of 32-bit / 768 kHz, and the player actually supports music content up to this resolution. If you prefer MQA, the DAC will also decode these all the way up to 384 kHz.
The DAC can also decode DSD directly without first converting it to PCM. By the way, if you're wondering what DSD is, chances are you're not in the target audience. It's a special music format that some people swear by, only available for download, and in a limited selection.
Usability
Since NEO Stream doesn't have a remote control, it has to be operated with buttons and the multi-wheel on the front. This can be a bit of a hassle, and the built-in screen is so small that it's hard to see from a distance. The fact that it shows the album cover of the music you're listening to can almost seem pointless. On the positive side, the orientation of the content on the display can be changed depending on whether the product is placed horizontally or vertically.
If you use an Ethernet cable or the slightly special Optibox solution with fibre optic cable, it's pretty straightforward. However, if you want to connect Wi-Fi, you need to enter the menu and activate Hotspot mode before you can find the player in the Wi-Fi list on your mobile phone or computer. Go to your web browser and type "ifi.local"; you can then guide it to your home network.
In the web interface you can also choose which services you want to have activated and you can also check for software updates.
Small display
Using NEO Stream isn't difficult, but it can feel a bit cumbersome with such a small display and no remote control. Although most things are controlled from your mobile phone anyway, the volume still needs to be adjusted with the wheel on the front of the streamer.
The display is a compromise that iFi has to accept to get the size down, unlike, for example, the Denon DNP-2000NE, which has a much more visible text display. And an app.
Settings
In the menu you can switch between different digital filters, adjust the brightness of the display, choose whether you want album art, and you can also choose to grant exclusive access: For example, if you only use Tidal or Roon, you can achieve better stability by giving the service exclusive access to NEO Stream.
As for digital filters, you'll find Bit-Perfect, GTO (Gibbs Transient Optimised), Minimum Phase and Standard, depending on personal taste.
Great sound
NEO Stream may look like a desktop product, but the sound is far beyond what you would normally associate with a PC setup. This is true hi-fi!
I've tested the streamer with both high-end amplifiers and those in a more serious price range. Both the Hegel P30A/H30A set for a quarter of a hundred thousand euros, the McIntosh MA9500, which also costs a rather majestic sum of money, but also the integrated Primare I15 Prisma in the same price range as the NEO Stream. I have also tested the streamer in the digital input of the Hegel H590.
In all cases, the player delivers beautiful, clear sound. The voice of Justin Vernon from Bon Iver on the Taylor Swift duet Exile sounds airy and beautiful, and the soundstage becomes big and creamy with the filter setting set to GTO. Here, the digital signal is sampled up to 352.4 or 384 kHz, depending on what works mathematically with the original file. It's supposed to be done without pre-ringing, which is undesirable as it's part of the reason why some people think digital audio sounds "sterile and unmusical". Either way, the sound is truly marvellous.
Classical
Classical music in high-resolution format with a lot of dynamics and powerful unfolding often sounds very good with the Minimum Phase setting, in my opinion. For example, Stravinsky's The Firebird, recorded by the Minnesota Orchestra in 1996. Here the dynamics are really put to the test! The timpani roar and the Bowers & Wilkins 702 S3 drivers are challenged. Trombones, baritones and trumpets burst out, and it all comes together in a very well-organised soundscape.
The bit-perfect filter gives a sense of more space around and inside the orchestra, but I think it takes away from the impact. But that's a matter of personal preference.
The ballad What Was I Made For? by Billie Eilish, made for the new Barbie movie, has a very melodious piano and the bass notes at the bottom provide a stable foundation, while Billie's airy and beautiful voice clearly insists on its place in the centre of the soundstage.
Compared to more expensive streamers
It sounds addictively good, and thinking back to the group test we recently did with music streamers twice the price of the iFi streamer, this model keeps up with the luxury models for a very long way.
In fact, we listened to the iFi NEO Stream for a bit when we did the group test and decided it didn't fit in because the price was so much lower. There was something to be gained sonically by going up in the price range we ended up with, but the NEO Stream wasn't far behind.
No balanced outputs
I would have liked a couple of balanced outputs here; maybe that would have helped. If you need XLR, you'll need the NEO iDSD, for around the same price. There you also get a headphone output.
However, the idea with the NEO Stream is that it should be one of the best options in streaming and that it should actually be connected to a high-end DAC. The DAC that it contains is not a stopgap solution, but iFi has put more work into the digital part than the analogue part of it.
When I connected the NEO Stream digitally to the back of the Hegel H590, I actually found that the sound got a boost. Especially in the midrange, which seemed more dynamic and lively, with voices coming through more clearly. I wish I had an updated, standalone high-end DAC to test with. But it's clear that the NEO Stream has great qualities as a pure streamer, but it also works really well with the inbuilt DAC part.
As a preamplifier
I also tested with the output set to variable voltage so that it could be used as a preamplifier. While it's definitely possible to use it this way, both dynamics and detail can be gained by connecting it to a separate preamplifier. Just my opinion.
iFi NEO Stream: Conclusion
The iFi NEO Stream is a small but great music streamer. It's easy to plug in and delivers excellent sound! It will do a fantastic job even in a high-end audio system and can also be used as a pre-amplifier if desired.
It supports anything you throw at it, including PCM up to 768 kHz, MQA and DSD. It's also Roon Ready, so there's plenty to choose from. Except for Bluetooth, which is not present – and neither is it missed.
We wish the text area was bigger, as the text gets very small. A remote control is also missing, and we would have liked an app to adjust the settings.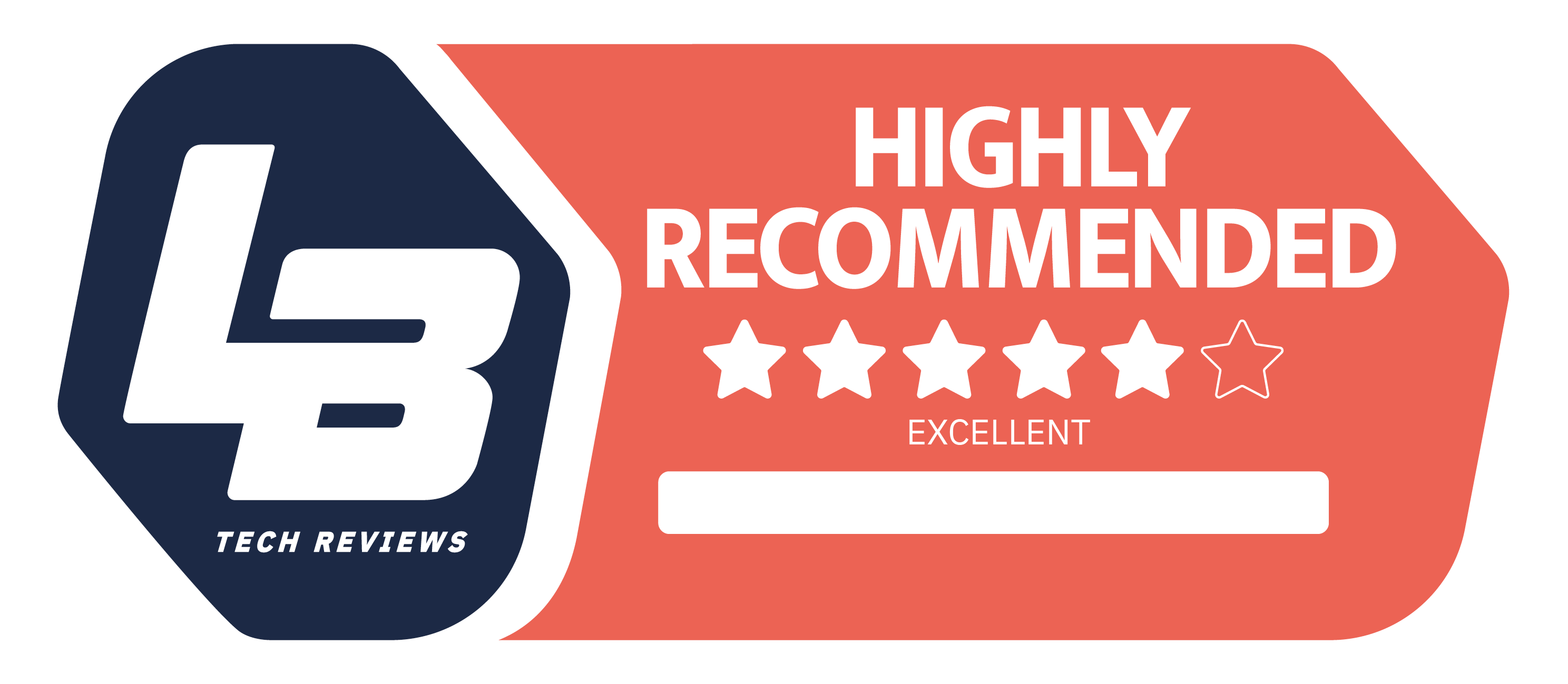 Premium
We think
Supports almost every audio format and music service. Highly stable streaming, with amazing sound quality.
Very few digital inputs. Small display gives poor visibility from the sofa. No dedicated app or remote control.