People generally don't favour a lot of bulky crates for their amp solution, but this doesn't mean there's any less interest in the really good stuff. On the contrary! It's just that the market seems to be gradually moving away from separate solutions with pre and power amps towards a single hefty integrated amplifier. It's easy to see why.
First of all, there's the aesthetic aspect. Homes these days tend to be more minimalist than before and with a single amp component rather than two or three, you won't have to annex "half the living room".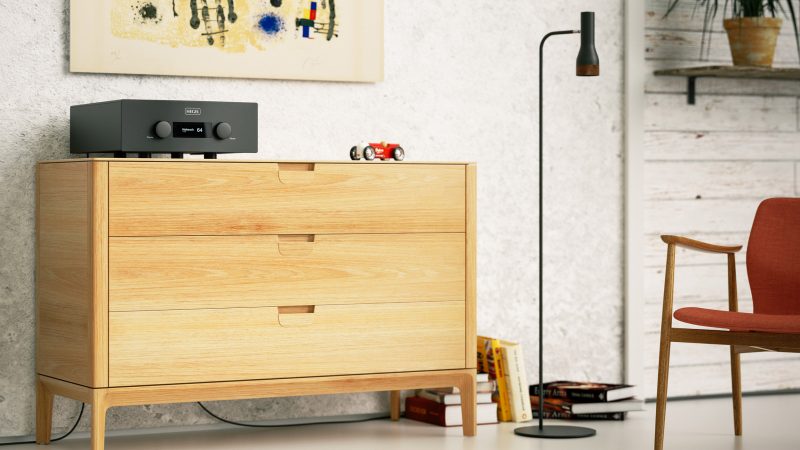 But there are also audio advantages. Decent transformers don't come cheap, and with an integrated amplifier you only need one. The same goes for the cabinet, which is also an added expense if you want both a preamplifier and one, maybe even two, power amps. In one fell swoop, you've saved yourself significant expense and can spend your money where it matters most: on sound quality.
Moreover, by discarding the signal cables with their more or less successful terminations between pre and power amp sections, you eliminate a sound-influencing factor – and expense – from the calculation. If the amplifier also has built-in digital conversion, the signal path is further shortened. Now only the audio source and a digital cable stand between you and your listening pleasure.
It's true there are plenty of integrated amplifiers with built-in digital converters, so Hegel H590 is in no way outstanding in that area. Then again, it's not simply a question of throwing together a bunch of components and functionc; it has to be done right. And this is where Hegel's specialists in analogue and digital signal processing have been working overtime.
Biggest and most powerful
Hegel H590 doesn't replace any previous amplifier, but sits well above the hitherto largest integrated H360 in every way. First, it is recorded at a whopping 2 x 301 watts into 8 ohms. When asked why 301 watts precisely, senior constructor Bent Holter replied: "301 watts is of course more than 300 watts, which is the power output of several other large integrated amplifiers. So, for example, we can say that H590 is more powerful than Gryphon Diablo!" That settles that, then. Or, to quote Nigel from Spinal Tap: vorH"But these go to 11!"
H590 H590 can go toe to toe with the most powerful competitors, and with a price of nearly 10,000 euro is also well above what Hegel has ever asked for an integrated amp. In fact, a great deal more than the P20 and H20 amp kits for the same price! There's a good reason for that.
If we take the integrated H360, which already packs an impressive power punch, then consider that H590 has increased the number of transistors by 50 percent, from 8 to 12 per channel (the H20 has 10). And the power supply itself is twice as large. This gives even greater control over the speakers. Moreover, they've worked hard to suppress noise and distortion, including giving the amplifier its own power supply and an entirely new volume control with the lowest possible distortion and optimal channel separation even at the lowest volume levels.
At the heart of it all sits Hegel's SoundEngine technology. This is a negative feedback technology, where the music signal is monitored in real time by the SoundEngine circuit. If unexpected distortions occur, these are phased out. The latest version of the technology was first seen in the H360 and is ten times more effective at removing distortion than the previous iteration. It also boosts the damping factor to over 4,000. It's wildly effective and spells out bass control with a capital B! Hegel promises "unrivalled dynamic features while preserving a smooth, natural sound with all the music's details intact".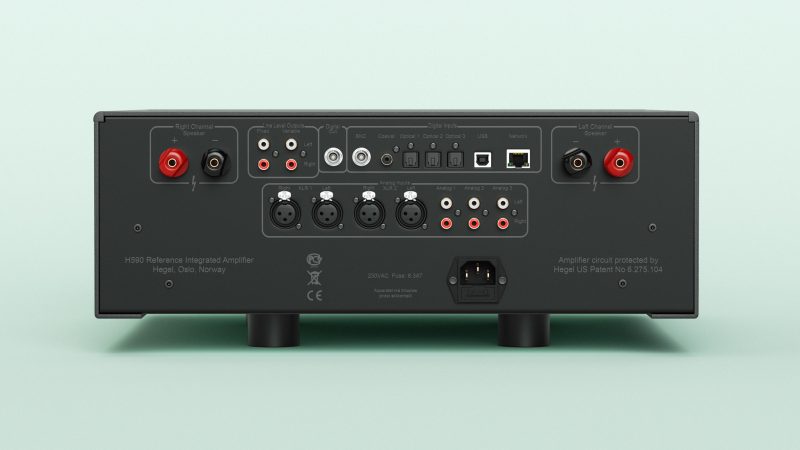 New Digital Converter
Among the technical innovations is a brand new DAC circuit inside. Hegel have learned the lessons from their work with the Mohican CD player and have taken inspiration from this in building the DAC circuit. They seem to have completely eliminated pre-ringing ("Pre-echo"), making the sound more natural. Another important detail is that H590 does not sample the music signal, but allows it to go through in its original state. This is true for CD audio as well as for high-resolution audio files, and we've been told that the H590 digital converter is in many ways better than the HD30 high-end DAC which alone costs around 4,000 euro. Now the price doesn't look so crazy after all.
At the USB port, H590 supports both DSD and the new high-resolution MQA. The format minimizes the bandwidth requirement for high-definition music, as the data used to store the highest frequencies is "folded" digitally under the noise floor of the lowest frequencies. The result is that a 768 kHz audio track occupies the same bandwidth as one with 44.1 kHz.
Network connection and streaming
H590 can be connected to your home network using ethernet and this opens up a number of possibilities. Firstly, you can stream music from your mobile with AirPlay or DLNA (UPnP). Moreover, it can be remotely controlled over the Internet using IP management, and there's built-in support for Control4.
This means it can be included in a smart home and be part of the macro commands. Whether you're throwing a party or watching late night TV, you only need to press a button on the Control4 remote and the amplifier selects the correct input while the rest of your home is busy doing other things such as dimming the lights, pulling the curtains, turning the TV on and popping popcorn. Just to give one example. Hegel intends the H590 to be equally attractive to busy families as to audio buffs.
Otherwise, balanced and unbalanced analog inputs are carefully accentuated, with hand-matched transistor pairs for the lowest possible reciprocal tolerance and therefore maximum symmetry. If you have an expensive turntable and a high-end RIAA stage, you don't need to worry that they won't get maximum attention.
No headphone output
There is no output for headphones on the H590. It's built as a dual-mono amplifier, which means that the earthing in the left and right channels are kept separate. A standard 6.3 mm headphone jack has shared earthing for both channels, which requires a compromise in relation to true dual-mono.
Doesn't quite look the price
Despite its exclusive innards and large exterior, I have to say that H590 doesn't look like it costs 10,000 euro. You can certainly see it's not cheap and I like the updated character pane with bitmaps, which we first saw on Röst and subsequently on the H190. But it is, and remains, a black box. Put it alongside the Gryphon Diablo 120 and the McIntosh MA9000 and it hardly looks exclusive at all. In fact, you could argue that the Denon PMA-2500NE for around 2,000 euro has a more imposing appearance.
Partly because the white Hegel logo has been painted on, when it might have been milled instead. Now, admittedly, Hegel did try this and the prototype I heard this summer had it. The explanation for the final version not being like this is that the material of the anodised aluminium front is too coarse, which makes the logo too angular and sharp. So they ended up with white paint instead.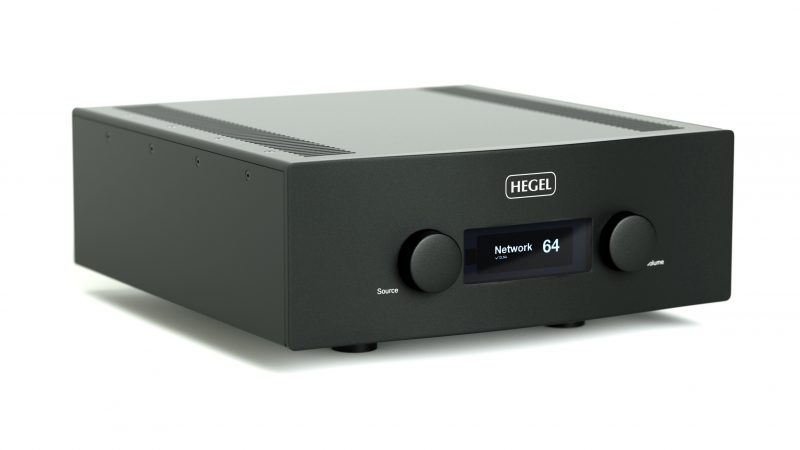 Stupendous pyrotechnics
By and large, looks are not so important. How it sounds is what matters. And here H590 doesn't disappoint. On the whole.
While the H360 has a great combination of raw strength and fine resolution and rivals almost everything in its price range of around 4,500 euro, it pales when placed against the H590.
For example, it's easy to hear this on Alice Sara Ott's piano album Nightfall played in MQA from Tidal via Roon. It sounds good on H360, no doubt, and there are no immediately audible flaws when played through Audiovector SR3 Arreté Raw Surface. Good weightiness in the bass register, a large soundstage and plenty of air. H360 doesn't support MQA, but all music in resolutions from 96 kHz and downward is unpacked in full by the software (in this case Roon).
With H590 connected, it's as if we suddenly realise that the window we've been standing and staring out of was dirty from the start. Because this big brother provides far greater insight into the music. Key strokes have a better and tighter touch, and at the same time there's more air between them. Tone decay occurs with more even shades, and the musical space increases in width and depth, with significantly better holography. There is greater resolution, almost as if the grand piano had been moved into our testing room.
Better than its big brothers?
This is what you might expect when you more than double the price. But how does it compare to the pre and power amp solution P30 and HD30, digitally converted by HD30? This is where it gets interesting. Because when I play the same piece on this electronics rig costing over 19,000 euro, to my ears it actually sounds a little more like H360 once again. Even better, of course, but still not the same touch and subsequent natural decay as H590.
There's more crispness in the overtones with the more expensive products, but they don't seem like a fully equal, natural part of the soundstage as with the H590. And that's saying something, because we loved every second we spent with the more expensive Hegel rig.
Especially with two H30s, which gives even more surplus and a lower noise floor than with just one. But still lacking the superior, natural timbre of the H590. And the holography is also in a class of its own, because even the more expensive amps don't tie the soundstage together from the sides toward the centre in this way.
MQA
Is it the MQA doing it? After a little back and forth there is actually something special that happens with MQA files in high resolution. The 2L release, Northern Timbre, by Hemsing and Aspaas is a good example. I downloaded both the MQA and the original DXD files at full resolution from the online store which is to say 24-bit / 352.8 kHz. Because MQA cleverly tries to correct the artifacts in analog-to-digital conversion that have arisen during the actual recording, the MQA experience is actually better.
The MQA replicates both piano and strings with more natural facets, and the timing is perceived as better. Despite the fact that the MQA file is approximately 1/8 the size of the original DXD file. Beat that! But the differences aren't as great as I felt when I changed the amp.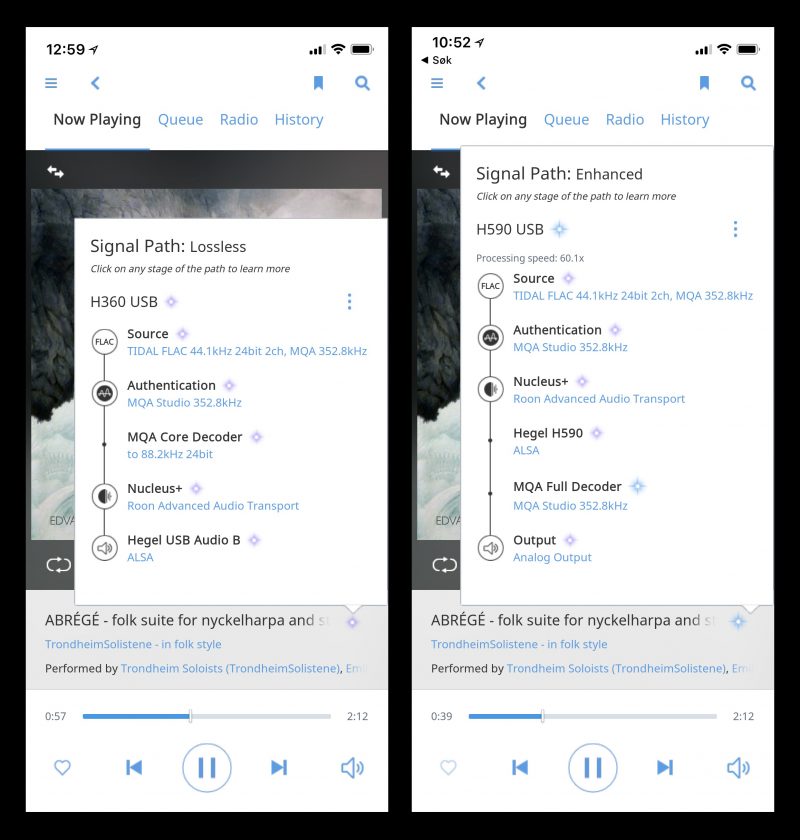 CD Quality
In order to verify that it really is the equipment making the difference, we need to play music with regular CD quality.
I have been through so much music during the test period it is difficult to highlight anything in particular, because the differences are there every time. But Soothing by Laura Marling, for example, which has expansive space, beautiful female vocals and a large and rock solid contrabass. And a heavy bass drum. It's a quiet song, but with heavy, delightful rhythms. And with the H590, the sound is tighter and tidier than with its big brothers.
On the question of why H590 sounds better, Bent Holter responds: "With the USB input and a good player, the H590 sounds better, I totally agree. If you connect the H590 DAC balanced to the H30/P30 the combination plays even better."
It's the time domain that is slightly smeared in the more expensive set, proportionally. Yes, you've a lot more power, but that's it. And you don't need more power than the H590. There's plenty of control and power, no matter how many parties you're going to have, how close to cinema sound levels you want to watch a movie — and which speakers you want to drive. Because I've also had the privilege of hearing the amp hold Kef Blade 2 in an iron grip. Admittedly, this was at Hegel's own premises, but you can't fake sound reproduction like that.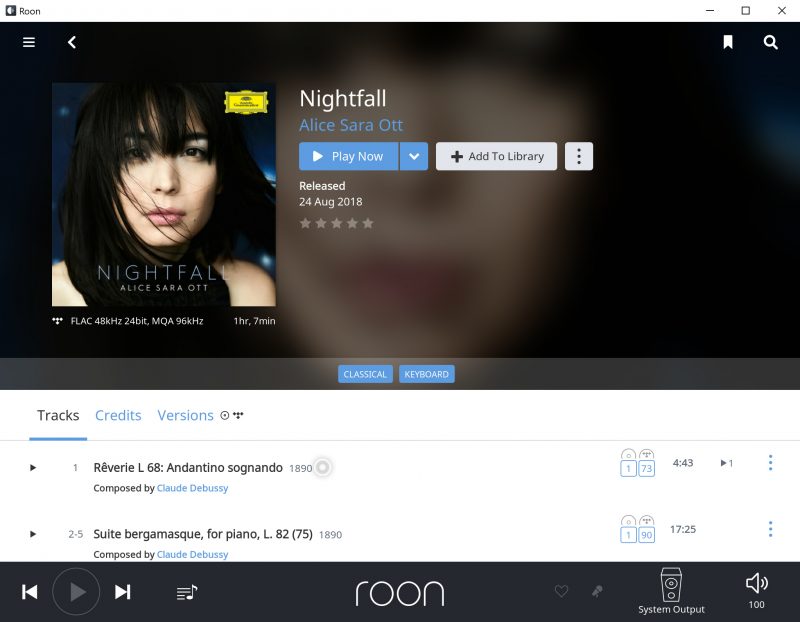 Hegel H590: Conclusion
Hegel H590 provides both the sound quality and the power of separate components in a single amplifier cabinet.
There's a lot more power here than most people will ever need. But what really strikes us is how musical it is. It starts and stops on a sixpence. The music is rendered with so many timbres and facets that the deadest composer in the world is brought back to life. If you're wondering if it can drive this or that speaker, the answer is a resounding "yes". And with absolutely no respect.
The network function and built-in AirPlay make the amplifier very user-friendly, and the built-in DAC is imperious.
However, somewhat less than imperious is the appearance, which doesn't fit with an amplifier costing nearly 10,000 euro. Although a black box may have some advantages, for example, when you'd rather your spouse didn't figure out you recently upgraded from H360 to an H590 – provided you can hide your bank statement…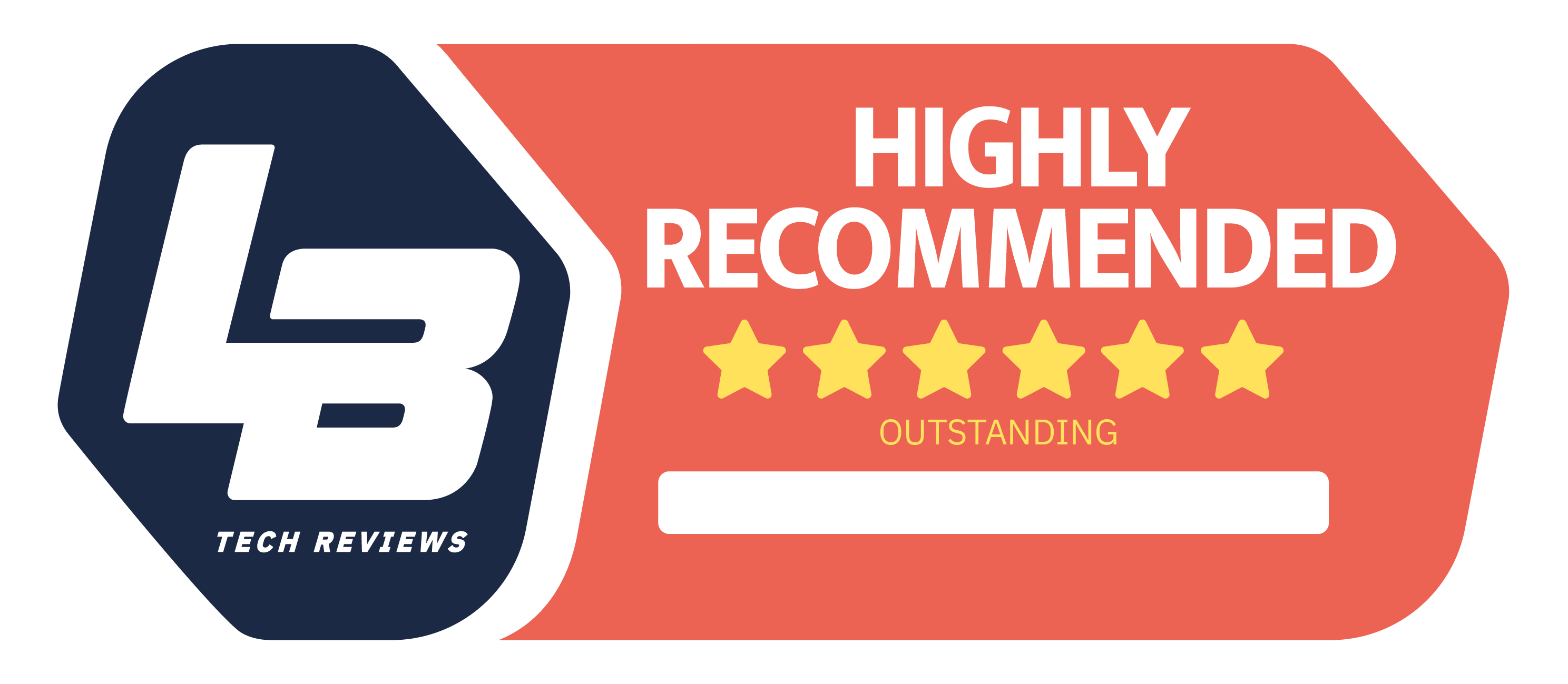 High End
We think
Resolution in a class of its own. Bucketloads of power. This amplifier is so sharp that most others sound like a shambles in comparison. Fantastic DAC!
The design division seem to have forgotten this is meant to be a luxury product. No headphone out.