Geir Nordby
Published

2022-06-30 - 8:00 am
Very stylish earbuds, impeccable quality impression and good sound in Sport setting - which can be even better with custom settings. Good call quality. Best fit in class!
The sound lacks some dynamics and punch, and the neutral sound setting (Optimal) sounds downright tame. The wireless range is not impressive.
Specifications
Type: Completely wireless earbuds
Bluetooth: 5.2
Multipoint: Yes
Noise Reduction and Ambient sound: Yes/yes
Protection: IP57
Codecs: aptX Adaptive, AAC, SBC
Battery life: 6 hours + 9 hours from case (w. ANC), 8 hours + 12 hours from case (w. ANC)
Weight: 2 x 6 g + 53 g case
Charging: USB-C, Qi wireless
Fast charging: No (20 min. charging = 1:45 hours playback)
Web: bang-olufsen.com
Bang & Olufsen makes some of the most beautiful products we know, not least when it comes to headphones. Like the Beoplay HX, which has memory foam ear pads covered in lambskin. Nor should we forget the top-of-the-range Beoplay H95, which oozes luxury galore with both ear cups and case in solid aluminium.
Because of the small size, earbuds are not easily made to shine, but B&O has also done a good job there with the Beoplay E8 and Beoplay EQ.
The Beoplay EX, on the other hand, is the first B&O earbuds with protruding microphone stems. That may be primarily a design statement, but it also brings the microphones closer to your mouth. Which provides a better starting point for good speech quality during conversations and meetings.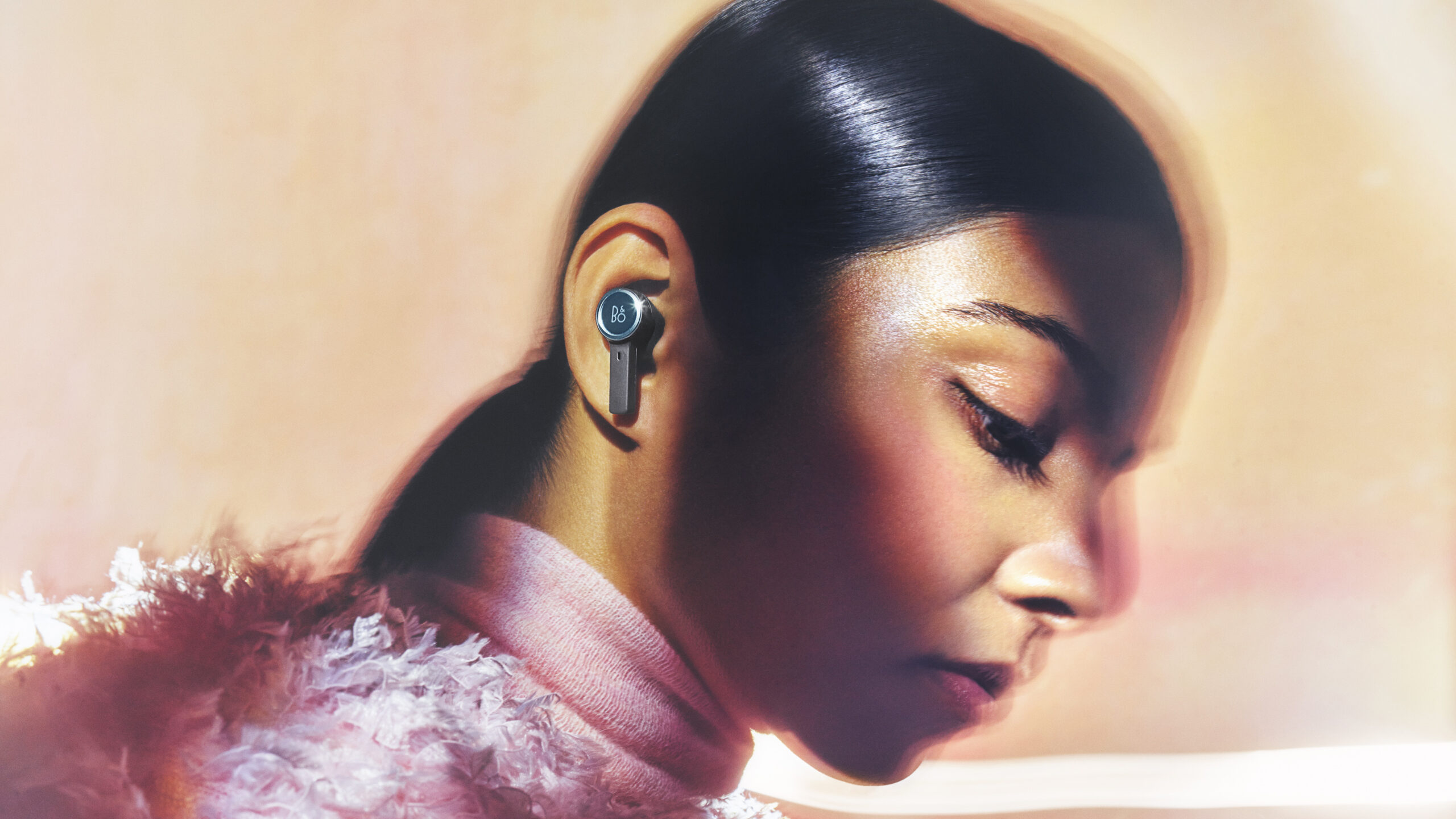 Tasteful design
The design of the Beoplay EX is in my view very tasteful. Discreet and elegant with soft details. The microphone stems are angular, but the edges are rounded and not sharp. My pair was in a matte, light black anthracite color with a bluish mirror at the edge of the housings, which gives a unique and tasteful look. You can also choose Gold Tone, which is beige with gold-tone detailing, or Black Anthracite, which is simply just black.
The charging case is the same colour as the stoppers, which in my case means dark grey or light black, whichever you prefer to call it. The Gold Tone has a golden case, which I also liked, as I got to tinker with it a bit prior to launch.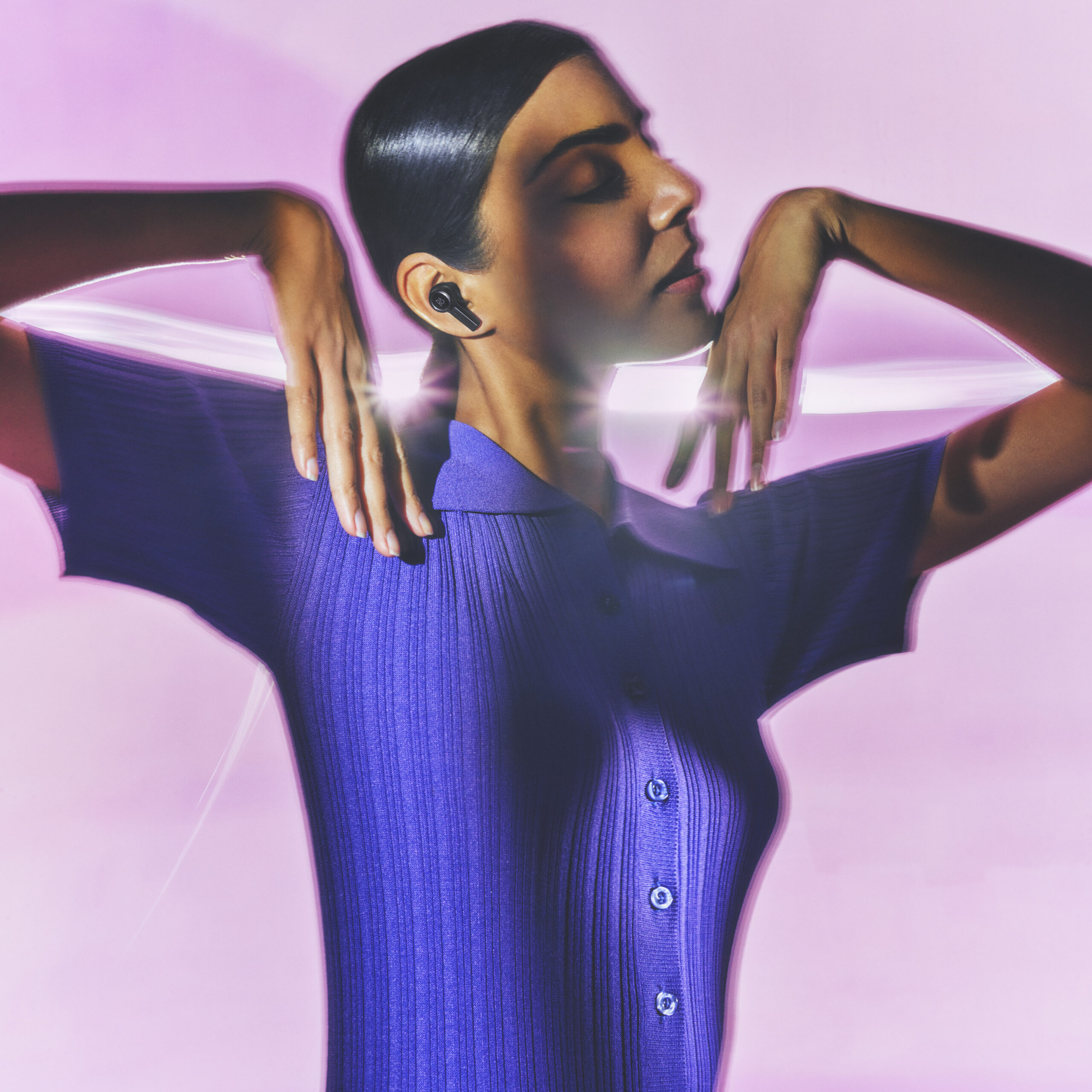 Touch functions
As with most earbuds, you can control a significant number of the functions on Beoplay EX with touch:
Start and stop music with a single touch on the right plug. Double-tap the right one to skip a track forward, and double-tap the left one to skip a track back. Press and hold the right to turn up and the same on the left to turn down. Press the left once to toggle between active noise cancellation, audio dubbing and disabled, and press the right prop three times to call up the voice assistant.
It takes time to learn, and personally I almost always use my mobile phone to do it all. But once you've got the hang of it, it's sometimes nice not to have to get out your phone.
Fabulous comfort
Where B&O hits the spot for me is on the fit. Right into the ears – and that's where they stay. As securely as comfortably. They're actually some of the best I've had in my ears, second only to moulded silicone tips. Super cool!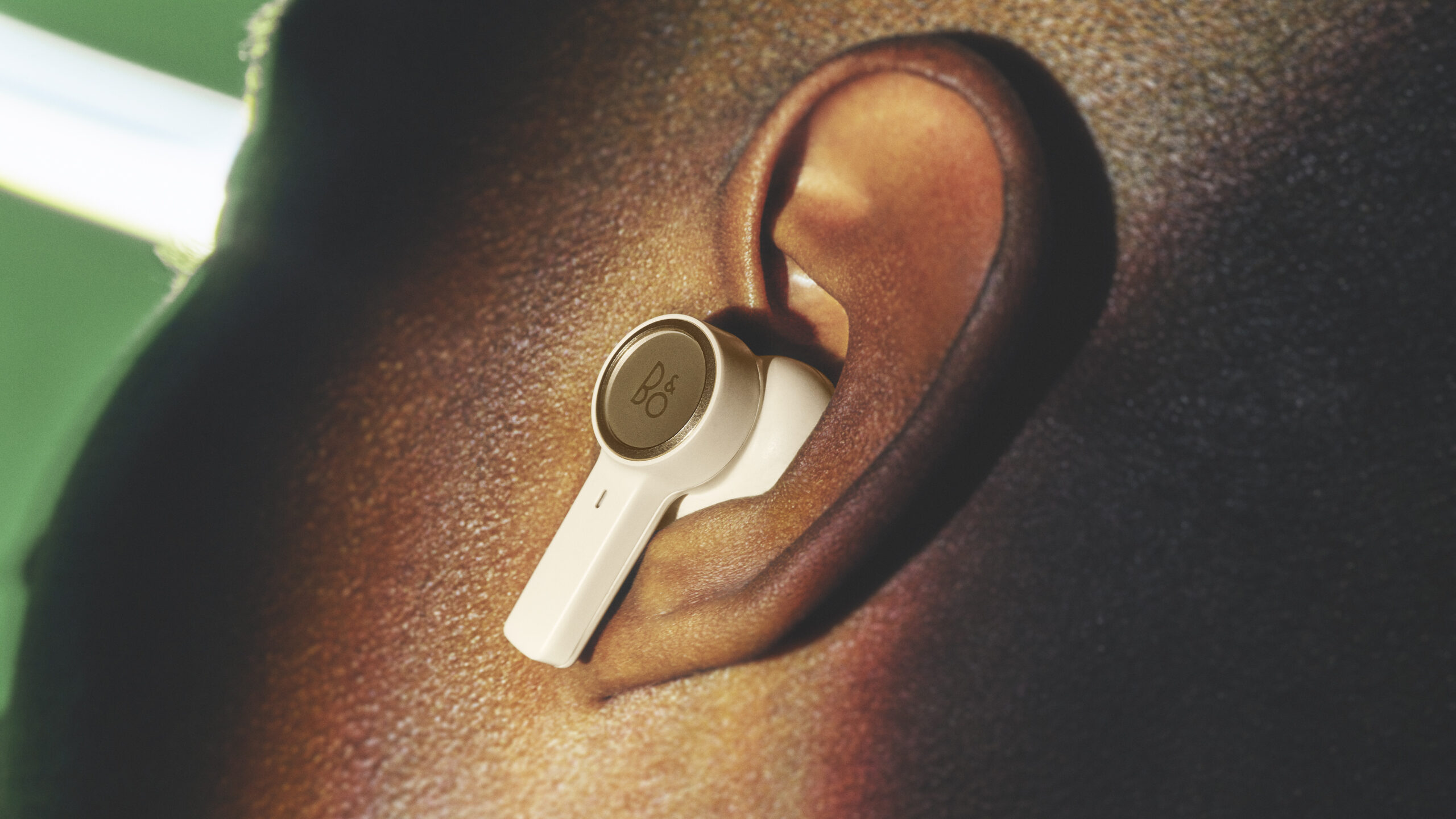 Multipoint
Beoplay EX has the latest Bluetooth version, 5.2, and supports multipoint connectivity. This means that two devices can be connected at the same time, such as your mobile phone and PC. If you listen to music from your mobile and receive a video call via Zoom or Teams, the earbuds automatically switch to the PC.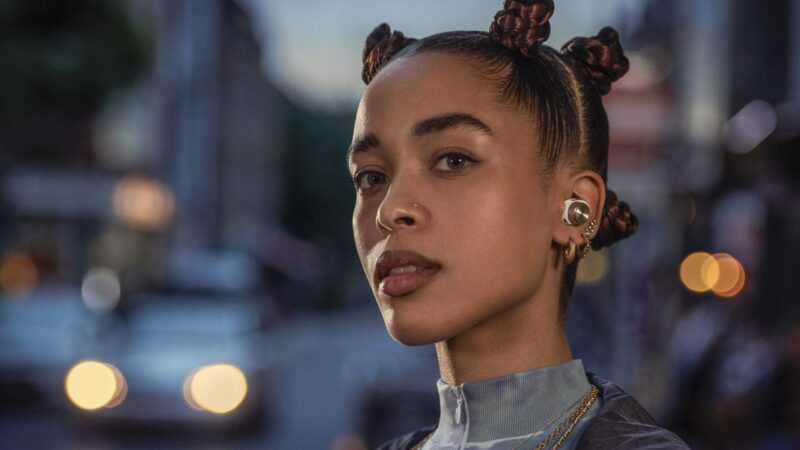 Mediocre wireless range
Bluetooth 5.2 should in theory also provide more stable connectivity than previous Bluetooth versions (4.2 etc.). It's also my experience that most earbuds today have a very stable connection, and many of them have a range that far exceeds the guaranteed ten metres. I have personally walked both 40 and 50 metres outdoors, and in our office space it is not uncommon to have to walk more than 25 metres before experiencing a drop in sound.
Unfortunately, this is not the case with the Beoplay EX. They are stable enough for general use, but as soon as I have moved ten metres away, the signal starts to drop out with constant interruptions in the sound. It's disappointing, and rivals in the premium segment, such as the Bowers & Wilkins PI7, Devialet Gemini, Sony WF-1000XM4 and Sennheiser Momentum True Wireless 3, all ground the Beoplay EX at range.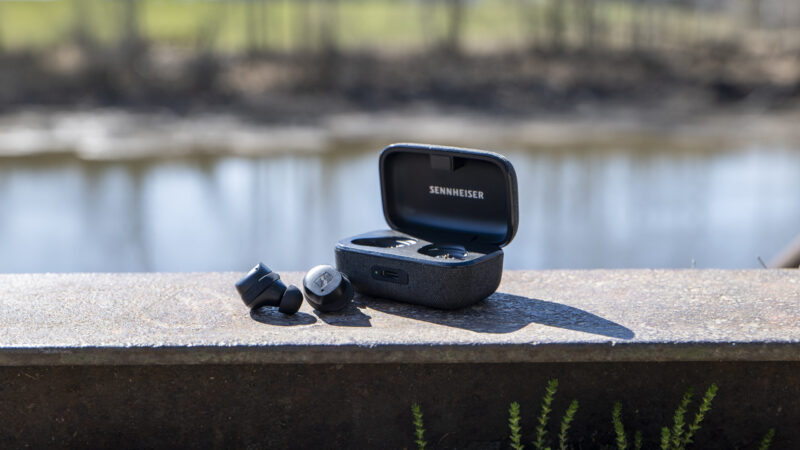 Good speech quality
Beoplay EX, on the other hand, impresses on speech quality. The user's voice comes through loud and clear, and background noise is effectively filtered out.
Your voice will sound a little sharper and less natural than with the best headphones – especially those with a microphone boom (headsets). But nowhere near as distant and mumbling as with some earbuds.
All in all, B&O have solved this really well.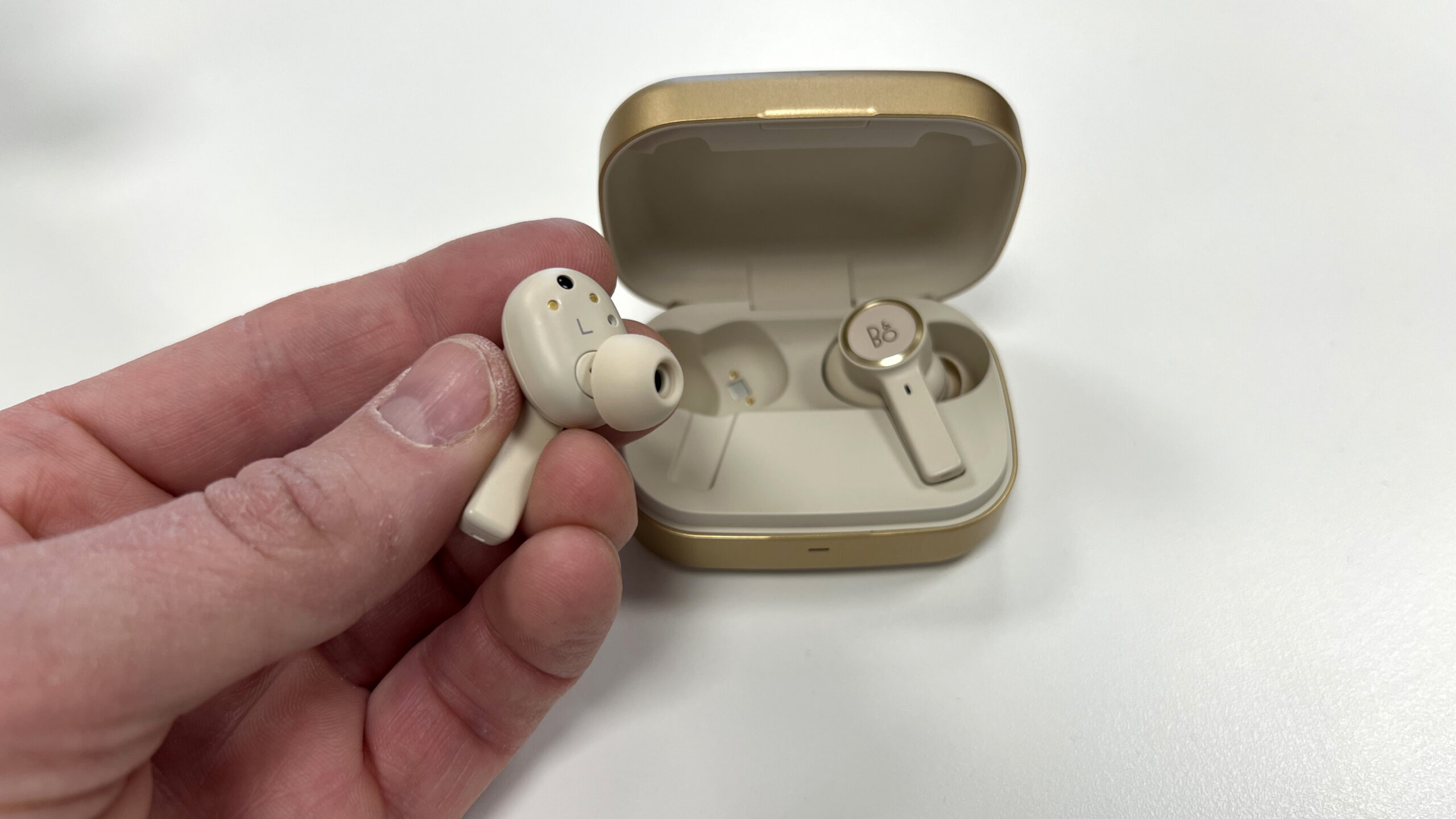 Good noise reduction – but not the best
The noise reduction is good, but lets a little more bass frequencies through than both the Sennheiser Momentum and Sony WF-1000XM4. But the Beoplay EX more than gets the job done, even on the bus. I haven't gotten to try it on an airplane yet, but it should work fine too. Conversely, the ambient sound passthrough – here called Transparency – makes you hear outside sound effectively, when that's what you want.
Dull sound right out of the box
Now for the important stuff: The sound quality. Is it worthy of a pair of luxury earbuds? Yes and no. In the neutral sound setting, which B&O calls Optimal, it is not. The sound is flat and dull with a slightly sharp treble. Not the optimal starting point when you're wanting to get goose bumps from your favourite music.
There is no black backdrop from which the instruments can "pop" out. To use the starry sky analogy, it's as if it's a late, grey afternoon and if there were a starry sky, only the very brightest stars would be visible.
Fortunately, you can adjust the sound in the app, and of the presets, the one called Sport sounds best. Perhaps with a little too much bass and still with some sharp treble.
Personalised sound adjustment
But you can also adjust the sound yourself. This is done with a dot that can be moved anywhere on a circular surface. The upper part gives a "light" sound (less bass), the lower one gives a "warm" sound (more bass), the left one gives a "relaxed" sound (less treble), and the right one gives an "energetic" sound (more treble).
I myself end up well down towards "warm", as I like the bass to be much fuller. It then contrasts nicely with the treble, which is no longer perceived as peaky.
If you want an even more rounded treble, you can drag the dot a little to the left. In the Sport setting, it's pulled about where I want it, just a little too far down (too much bass) and a little too far to the right (too much treble). I want it in the middle, so I pull it slightly to the left.
So you can get really good sound out of the earbuds, and even when the bass gets just a little energetic, it doesn't give annoying colorations that obscure the midrange. Instead, the bass is good and rich, while vocals and instruments are allowed to retain their sonic character.
That's why it's extra annoying that every time you save a new setting, another one disappears. And you can't change a saved setting, but then have to save the changes with a new name. Eventually you're left with a set of your own settings, while the presets have disappeared. For example, it's not so smart to lose the one called Podcast, which highlights voices when you're listening to audiobooks or podcasts.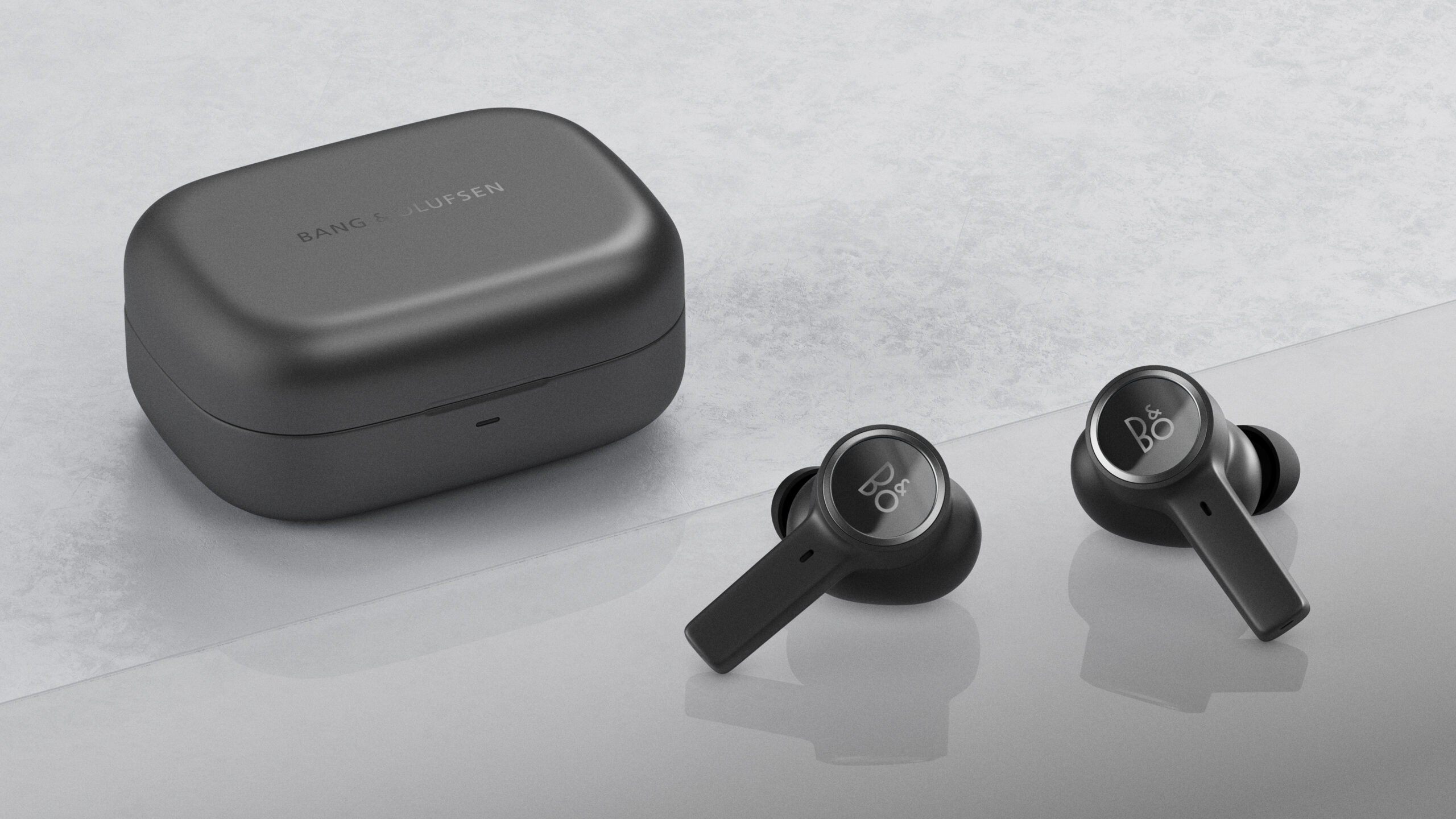 Hefty pop
With my own settings (more bass!), the rhythms on Jack Harlow's "First Class" now sound much cooler and more catchy, without ruining the midrange where the voice is placed. And the high hat is crisp and tight.
Father John Misty's country guitar sounds great, while the electric bass is full and luscious. Father John's slightly nasal voice is amplified quite a bit in these earbuds anyway, and if you try to tone it down in the EQ, precious overtones disappear in the process. In other words, the treble is never quite as silky smooth as I'd like it to be.
But overall it sounds really good. Take Imelda May's dark, low-key voice in the cabaret ballad "11 Past the Hour," which would fit just as well in a David Lynch film as in a Tarantino movie. Here the vocals sound big against a backdrop of strings, percussion and electric bass. Much better than in the Optimal setting, where the sound is too flat and lifeless.
I'd like even more dynamic contrast, but with my own settings there aren't many wireless hearing aids that beat the Beoplay EX on sound.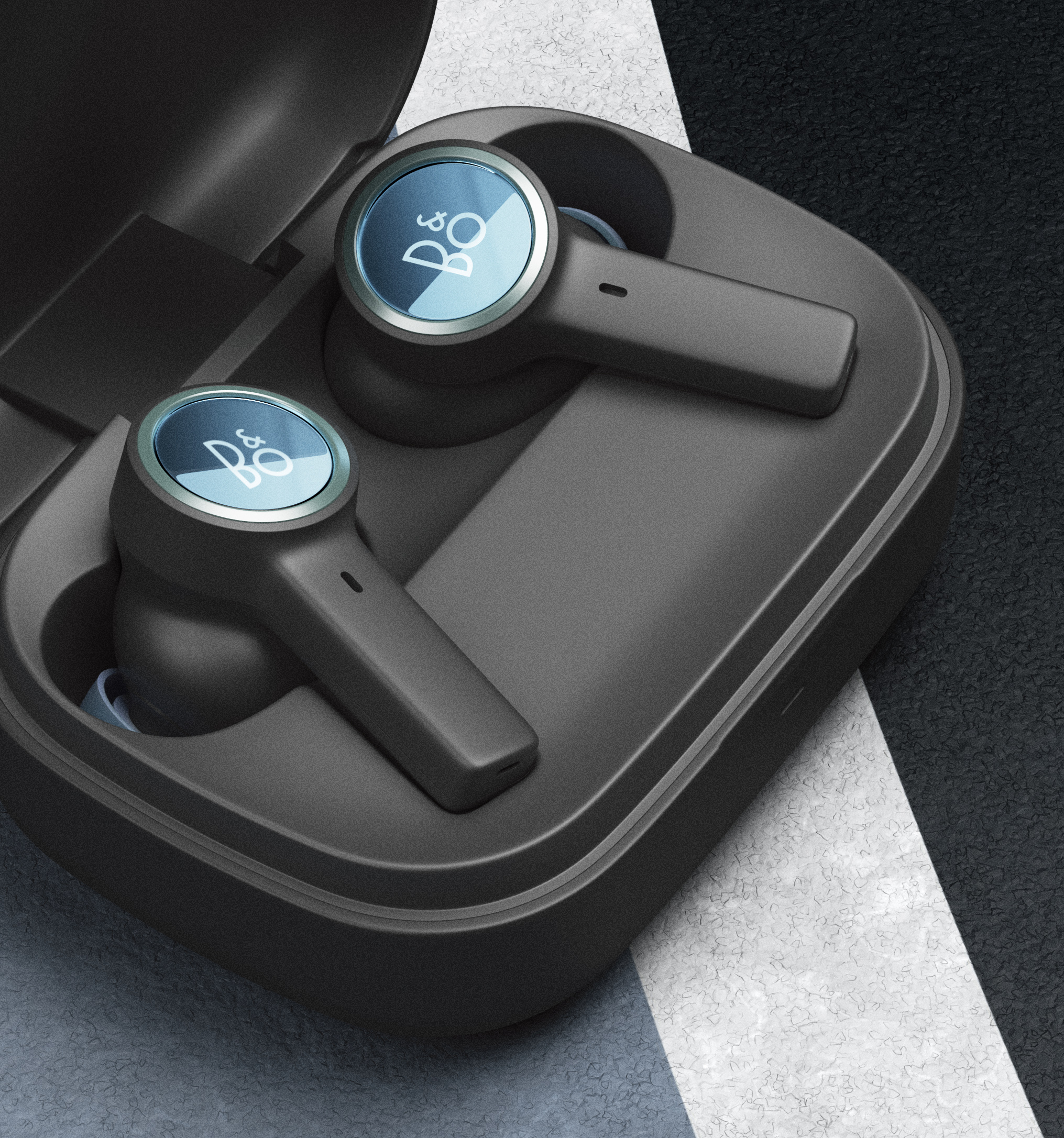 Competitors
However, there is no shortage of competitors in the price range. The Sennheiser Momentum True Wireless 3 is probably the best at around €250, which is considerably less than B&O charges for the Beoplay EX.
The Sennheiser has a better, more prominent midrange and a more neutral, honest playing style. But they too could benefit from a little tweaking on individual tracks, and it's entirely possible to make the B&O sound at least as good. The Sennheisers don't sit as well in my ears either, and they can't be adjusted as well in the bass without sacrificing midrange.
The Sony WF-1000XM4 should be considered if you want the best noise reduction. They also sound really good, especially with Android mobile and LDAC enabled. But they don't have quite the same transparent midrange as the Beoplay EX.
The Devialet Gemini is another model to consider. They automatically adjust the sound to the listener's ears, and they sound crystal clear. But the Beoplay EX has a higher maximum level, while the Devialet reaches their limit a bit early.
The Bowers & Wilkins PI7 are my personal favourites and have a warm and luscious sound while being super musical. They cost about the same as the Beoplay EX, which is a little fresher at the top, but also a bit sharper.
The PI7, on the other hand, has no EQ; you have to take what you get. That's a weakness when the earbuds cost so much. To my ears, the PI7 doesn't fit as well as the Beoplay EX either. The call quality is also even better through the B&O plugs.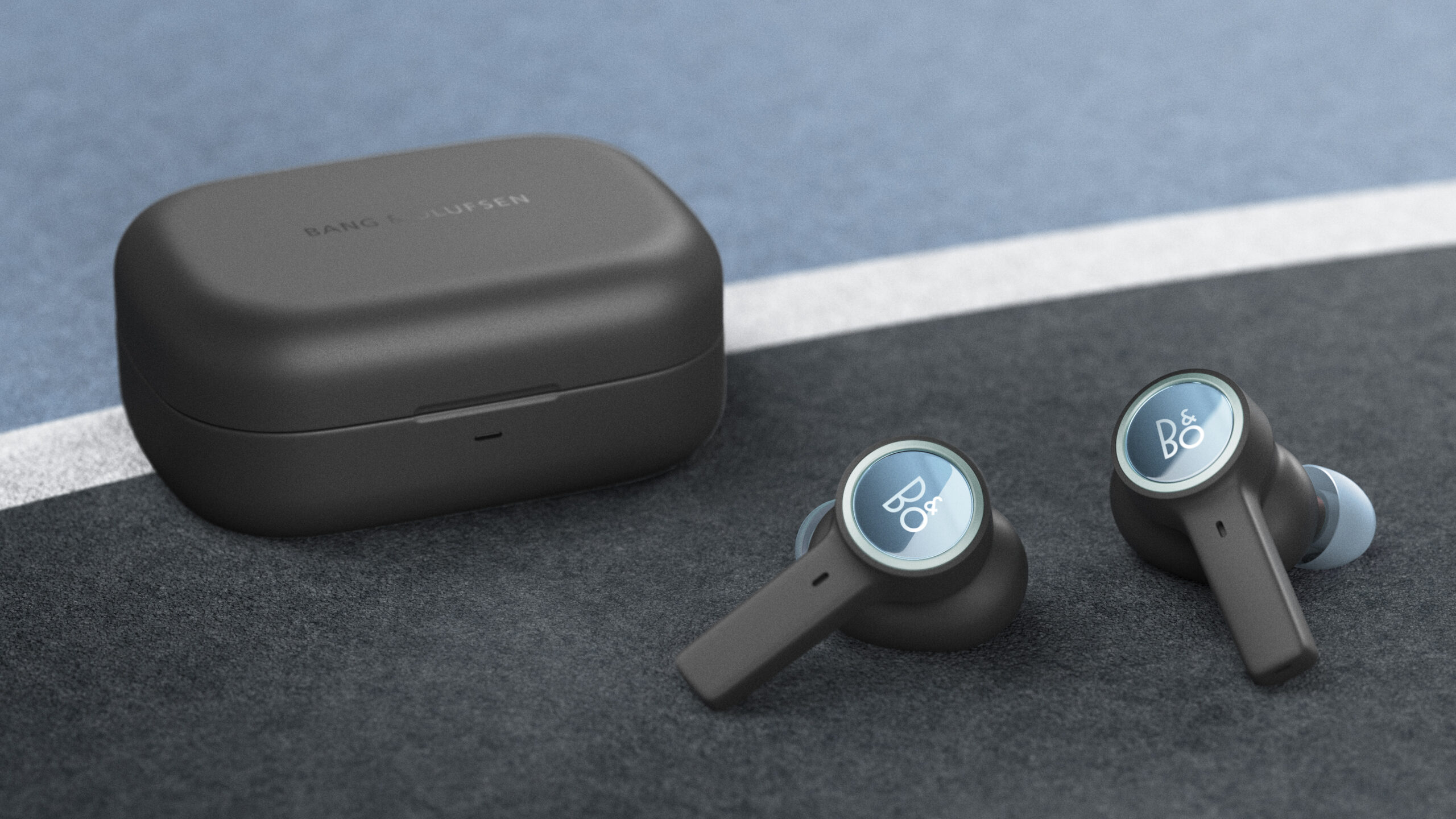 Conclusion
The Bang & Olufsen Beoplay EX costs a pretty penny, but the earbuds also have a nice premium look that matches a fashionable outfit. They fit like a dream in the ears of yours truly, better than almost all other earbuds. They have excellent call quality, excellent noise cancellation – and a sound that can get really good with a little tweaking.
You have to do some EQ work to get enough bass out of them and to dampen the slightly obtrusive treble. But if you do, you won't regret it! The Sport setting also works well if you don't want to fiddle with the sound yourself.
These are definitely the most successful earbuds from Bang & Olufsen so far. But we do wonder a little about the rather short wireless range.