John Hvidlykke
Published

2021-07-27 - 5:00 am
Nice mechanical design and low weight. Quick processor and a perfectly okay graphics card.
For the price, you should be able to afford a higher screen resolution and preferably also touch.
Specifications
Processor: 2.8 GHz Intel Core i7-1165G7 quad-core (8 threads)
Screen: 14″ IPS, Full HD (1920 x 1080), 60 Hz refresh rate, 300 nits
Memory: 16 GB DDR4
Storage: 1 TB SSD
Graphics: Intel Iris Xe MAX Graphics with 4 GB VRAM
Operating system: Windows 10 Home, 64 bit
Dimensions and weight: 32.3 x 1.8 x 22.1 cm / 1.4 kg
Connections: Wi-Fi 6, Bluetooth 5.0, USB-C (with Thunderbolt 4 and DisplayPort), HDMI, 2 x
USB-A, 3.5 mm audio jack, HD webcam
Web: acer.com
Geekbench 5: 5.847 (multi-core), 1.563 (single-core) PCMark 10: 5.152 3DMark Time Spy: 1.697 3DMark Fire Strike: 5.639 3DMark Night Raid: 16.794 Cinebench R15: 118 fps / 945 cb HDTach: 1.431 MB/s Battery test: 5:21 hours
Benchmarks
Price 1200
Product page
We have tested Acer's Swift laptops several times. And they have not least impressed by their ease. Like the 15-inch model of 1 kg, where our tester was almost worried about whether he had been sent an empty dummy by mistake.
With a combat weight of 1.3 kg, the Acer Swift 3 does not set the lightness record for 14-inch. But the small machine is still hassle-free to carry in your bag everywhere. That it is heavier than its larger predecessor is probably related to extra cooling for the more powerful graphics processor.
Acer Swift 3X is available in Steam Blue and Safari Gold. The first one is gray-blue, and the last one I have a hard time not interpreting as nicotine yellow.
The cabinet is a unibody construction milled from one piece of metal, and it does not give in the slightest. The screen, which has only a narrow edge around it, is naturally a little more flexible. But it all has a good sense of luxury compared to the relatively affordable price.
The keyboard is as large and comfortable as there is room for on a 14-inch laptop. There is plenty of space between the keys, although the outer keys on both sides are a bit shortened, and the key travel is better than average. There is a built-in fingerprint reader for login, and it worked 100 percent smoothly throughout the test period.
Good screen – but low resolution
The screen is quite colorful, and with a color space of 72 percent of NTSC (roughly equivalent to 99 percent of Adobe RGB), it can be used for image editing. But then you should preferably work indoors, as the brightness is only 300 nits.
It would also be good with higher resolution. Full HD (1920 x 1080 pixels) is acceptable on a 14-inch screen, but on a machine that is above the cheapest class, you can afford to ask for more in 2021. I would also like touch functionality, which has been seen before at the price point. But the money has been spent on the inner values. We will return to them.
You wil find the ports that are needed on the PC, but no further. That amounts to two old-fashioned USB 3.0 ports, a USB-C and an HDMI 2.0 output. However, the single USB-C port integrates both a Thunderbolt 4 and a DisplayPort.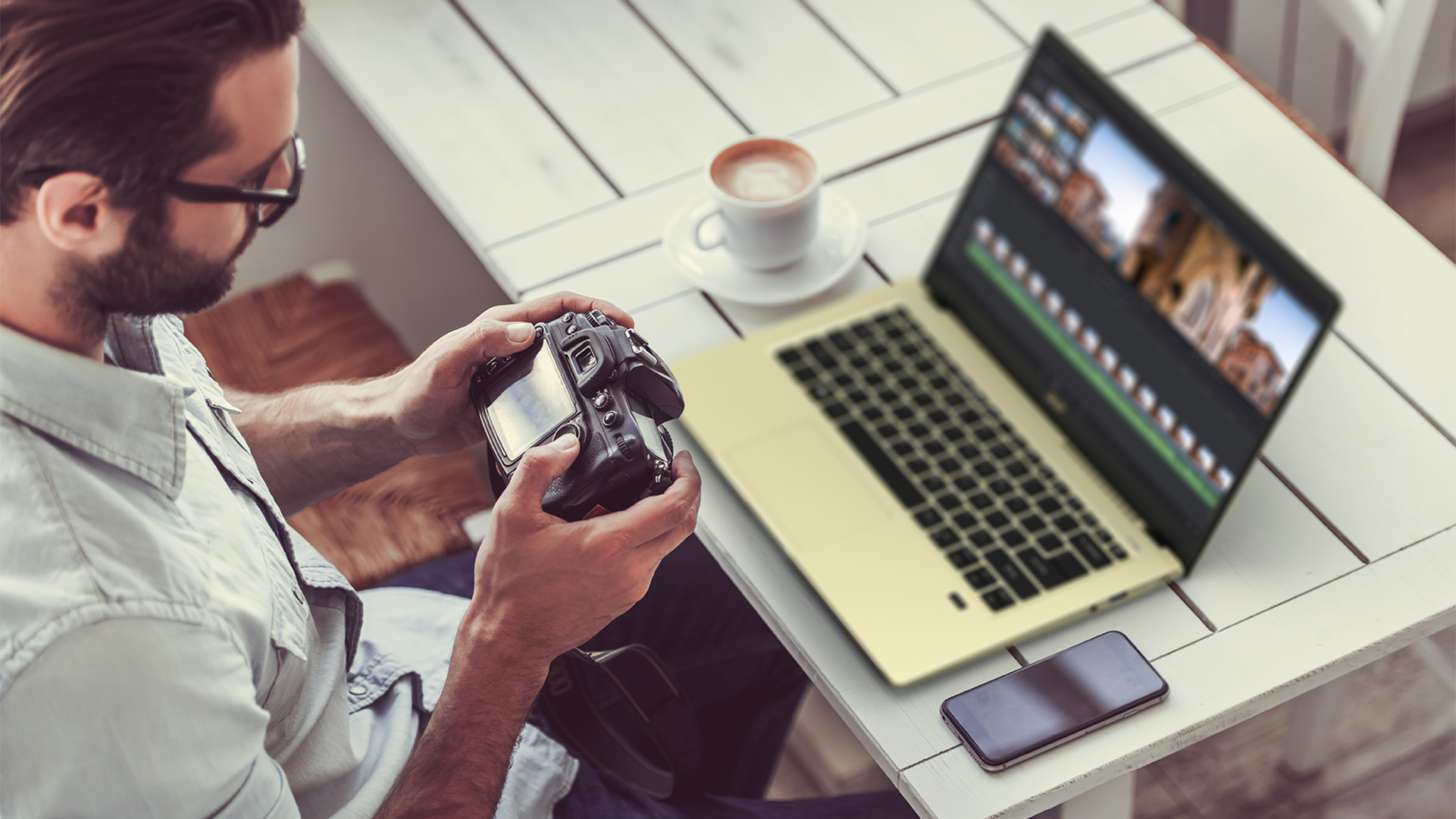 Benchmarks
The Acer Swift 3X is equipped with a quite nimble 11th generation 2.8 GHz Intel Core i7 processor with four cores and eight threads. And that can be felt. The Geekbench 5 test ends with a score of 1,583 in single-core and 5,847 in multi-core. It is computing power without compromise due to its size. The PCMark 10 office software emulation gives a corresponding result of 5,152.
The Iris Xe MAX was introduced with Intel's 11th generation processors, and we've only had one machine with the new graphics processor for testing before, namely the Razer Book 13. But it now looks like the typical graphics performance in the Iris Xe MAX is just a little bit below the Nvidia GeForce GTX 1650, which we e.g. have seen in MSi Prestige 14.
Although gaming is not what the Acer Swift 3X will be used for (it manages CS: GO acceptably – but don't expect to win over your kids!), We've tried the 3D graphics tests from UL on it. A score of 1,697 in Time Spy and 5,639 in Fire Strike is not for gaming – but a revolution compared to old-fashioned integrated motherboard graphics on laptops.
Acer Swift 3X is a computer that is meant to be taken to work or study for a whole long day. And you can easily do that without worrying about putting the relatively large charger in the bag. The battery test from PCMark 8 ended in 5:21 hours. And it is noticeable with full flare on the screen and uninterrupted calculation work. Converted to normal working conditions, the battery lasts at least twice as long.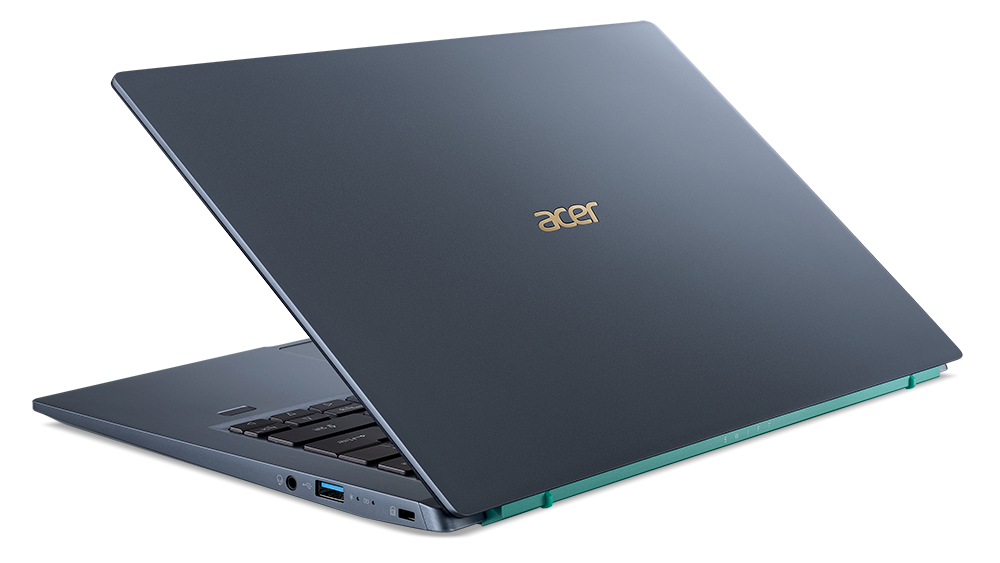 Conclusion
The Acer Swift 3X is not the cheapest way to get a laptop. If price is the first priority, you can get an Acer Aspire 5 for half. But some of what you pay for is the solid, lightweight metal chassist hat will make the machine a carefree companion in your bag for years. You also get graphic powers that are enough for (light) image and video processing. The screen is also perfectly fine, but it should have had a higher resolution – and touch.