Geir Nordby
Published

2022-03-02 - 8:00 am
Very simple system, good picture and sufficiently good sound. Idiot-proof way to hold Teams meetings.
The sound can sound muffled with an unnaturally harsh noise-gate if the meeting room is not acoustically treated. For Microsoft Teams only and works best with fixed participant lists.
Specifications
Type: Video conferencing system
Platform: Microsoft Teams
Speaker: 8 cm
Microphones: 2 x (with noise reduction)
Video camera: up to 4K
Zoom: 4x digital
Connections: USB-A, USB-C, HDMI out, microSD
Network: Ethernet, Wi-Fi 5 (AC)
Color: Black
Weight: 550 g
Other: remote control
Web: eposaudio.com
Digital meetings have become a bigger part of our everyday lives, and with or without corona, they're here to stay. That's why it's important for a company to have a system that works well and ensures good audio and video quality at both ends of the conversation.
For Microsoft Teams only
With the Expand Vision 3T conferencing system, EPOS has gone all-in on Microsoft Teams. This means that Teams is built into the operating system, and it cannot be used with other applications or connected to a laptop with USB in a "ring-your-own-device" setting.
There is a UC version of the system in the pipeline which will work with other applications such as Zoom and Google Meet, but here we are testing the Teams version.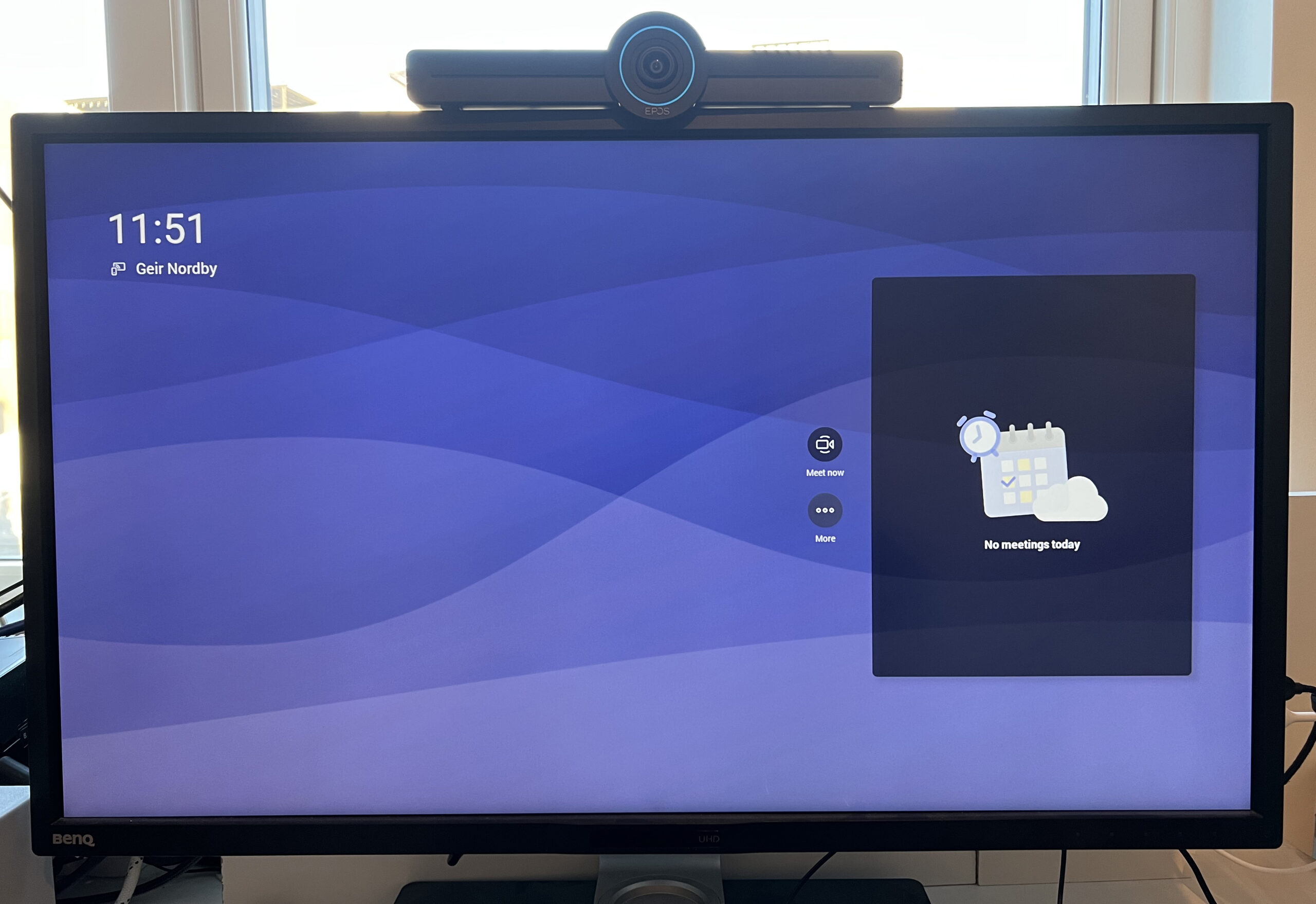 Camera and speaker microphone
Expand Vision 3T consists of a main control centre with a built-in 4K camera with advanced optics. It connects to the network – either wirelessly or by cable – and to a monitor or projector with an HDMI cable. It easily rests on top of the screen or can be wall-mounted with an included bracket.
The system also includes the SP 30T speaker microphone with a full-range speaker unit of approximately 8 cm and two built-in noise-cancelling microphones. The microphone system automatically adjusts the response depending on whether the speaker is closer or further away, so the sound is always as consistent as possible.
The speaker also has Bluetooth wireless capability, so it can be used with mobile devices, but in this system it needs to be connected with a USB cable. An extension cable is included, so optimal placement in the room is easy to achieve.
Setup and ease of use
A remote control is included in the box, but you can also connect an external keyboard/mouse set for easier operation. The EPOS Expand Vision 3T has a very simple control system built-in, which is displayed on the HDMI-connected TV screen or projector.
The system can be connected to a network and to your Microsoft Teams account via the on-screen menu. If you don't have one, you need to create one on your PC. Your contact list must also be created on the PC, as you cannot create a separate Teams list via the EPOS conferencing system. However, you can call individual contacts – including people you do not have on your list – using their email address. For this you should use a keyboard.
Either way, the system works best when you don't have to search for people outside your meeting list.
When a meeting is arranged between you and someone else through Teams, the meeting appears on the main screen. Just click on the meeting with the remote and it starts on the screen.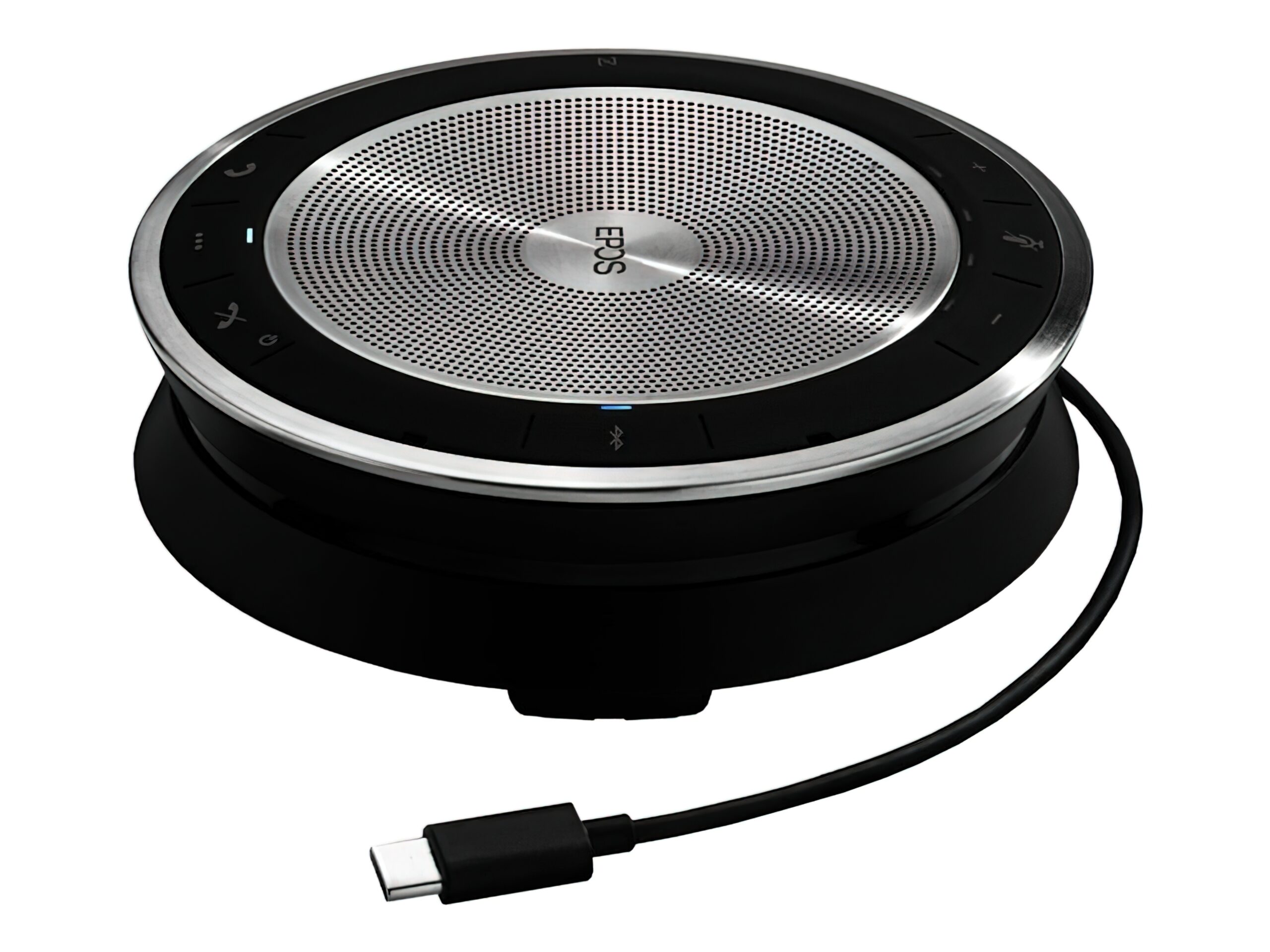 Zoom
The 4x digital zoom allows close cropping if desired; this is done in the on-screen menu. I wish you could also do it directly on the remote control, as it's a bit cumbersome to have to go into the menu every time. But you can also set it to happen automatically, zooming in on a single meeting participant while the camera zooms out if more participants enter the room.
Good video quality
The quality of the video coming through to the other party is good, with natural colours and a sharp image. White walls in the meeting room do not get burnt out, but are rendered in a natural way.
The camera resolution is 4K, but video is transmitted in Full HD (1080p) maximum. Instead, the high resolution ensures that no pixels are lost when zooming in digitally.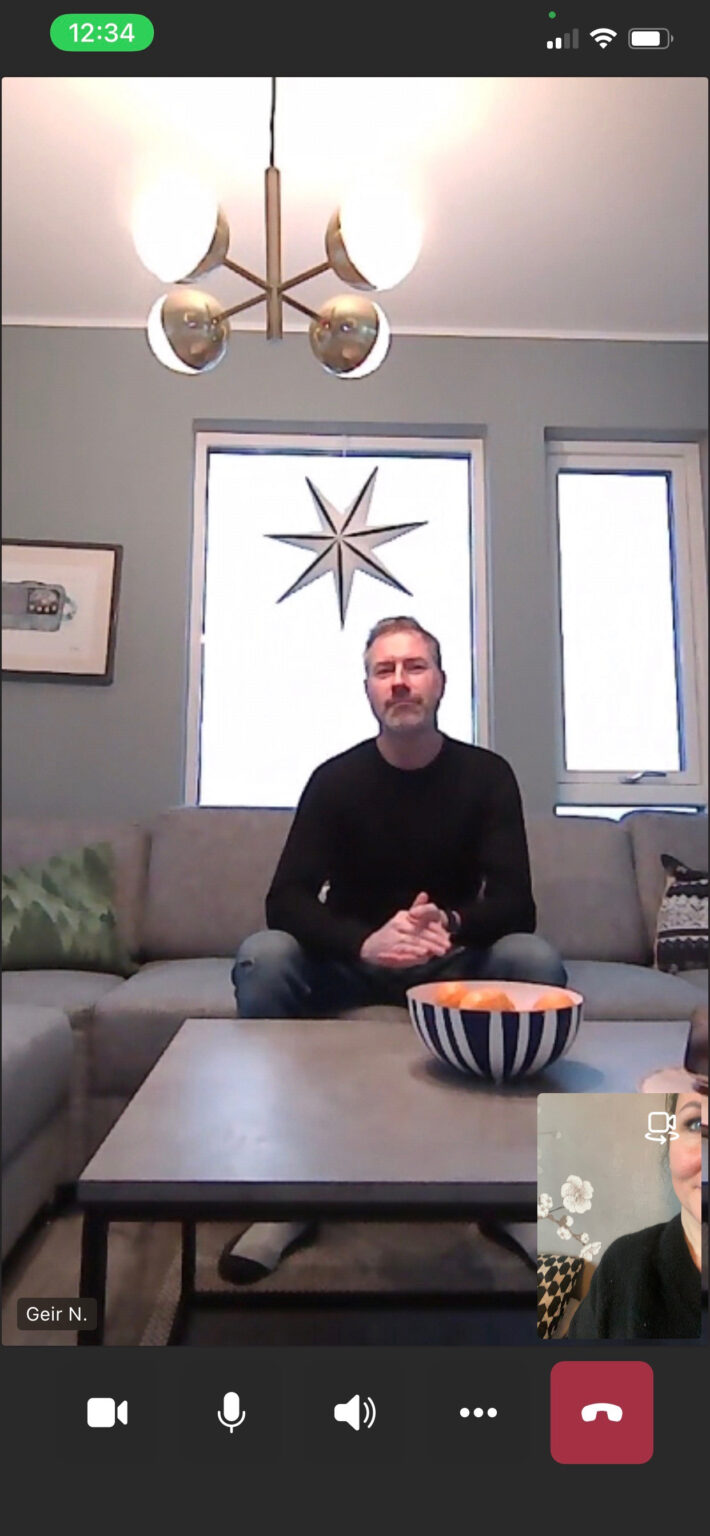 Call quality
The sound quality of the speaker is good and I can hear the other person clearly. They can also hear me clearly. However, my voice gets a bit shrill, so it is distinctive, but at the same time lacks fullness. It gets worse if I'm sitting in a room with a hard ambient sound. Here the Logitech Rally Bar was considerably better, but then the price was also twice as big.
When I move a few metres away from the microphone, the sound level of my voice is maintained and the other person confirms that I still come through clearly. However, when I called someone in my own household and we switched so that they were speaking through the EPOS system and I could hear myself, there was, in my opinion, a slightly ugly sound from the room tone. It sounded digital and rather stuffy. Even though the words came out clearly.
I found the system's noise-gate too powerful, i.e. the effect that cuts off the sound during pauses between utterances. This is to keep the noise level down, but it happens so abruptly and brutally that small words at the beginning and end of a sentence are sometimes swallowed. It sounds more unnatural the longer there is reverberation in the meeting room.
I have not tried with multiple meeting participants in the same room, as the system was tested during a corona shutdown. But from what I have heard, combined with a good deal of gut feeling, there is reason to believe that the microphone system will work as intended if the meeting room has good acoustics.
If there are large, bare surfaces like windows and bare walls, without any kind of acoustic treatment in the room, it can be annoying if several people try to talk into each other's mouths.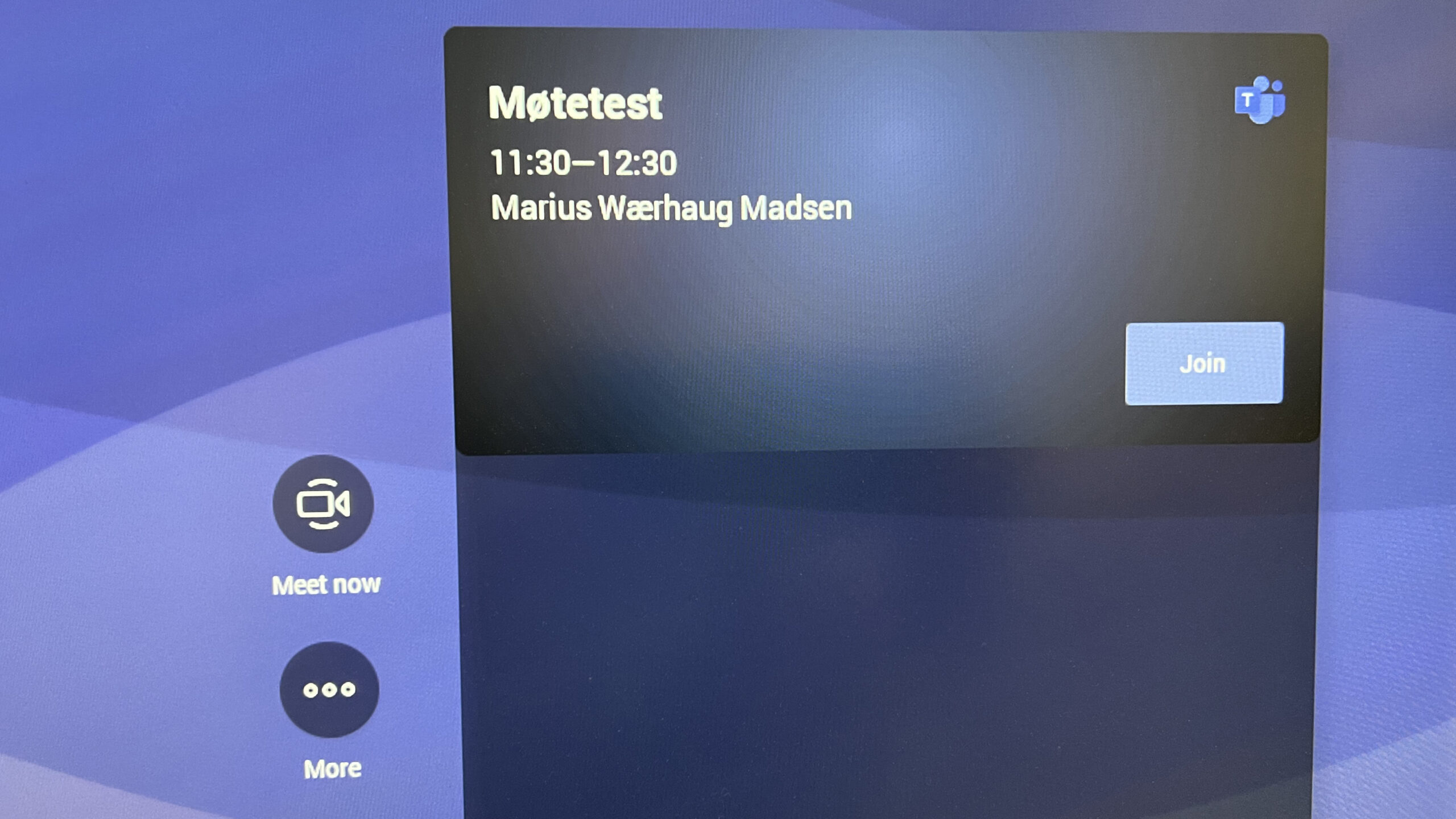 Expand with more microphones?
In a larger room, you want to be able to expand the microphone system. The included speaker microphone, SP 30T, cannot be expanded with satellite microphones. Nor can you connect two of the same kind. But you can omit the Expand 30 microphone and choose the Expand 80 instead. It is larger, specified for up to 16 people and can be expanded with more satellite microphones.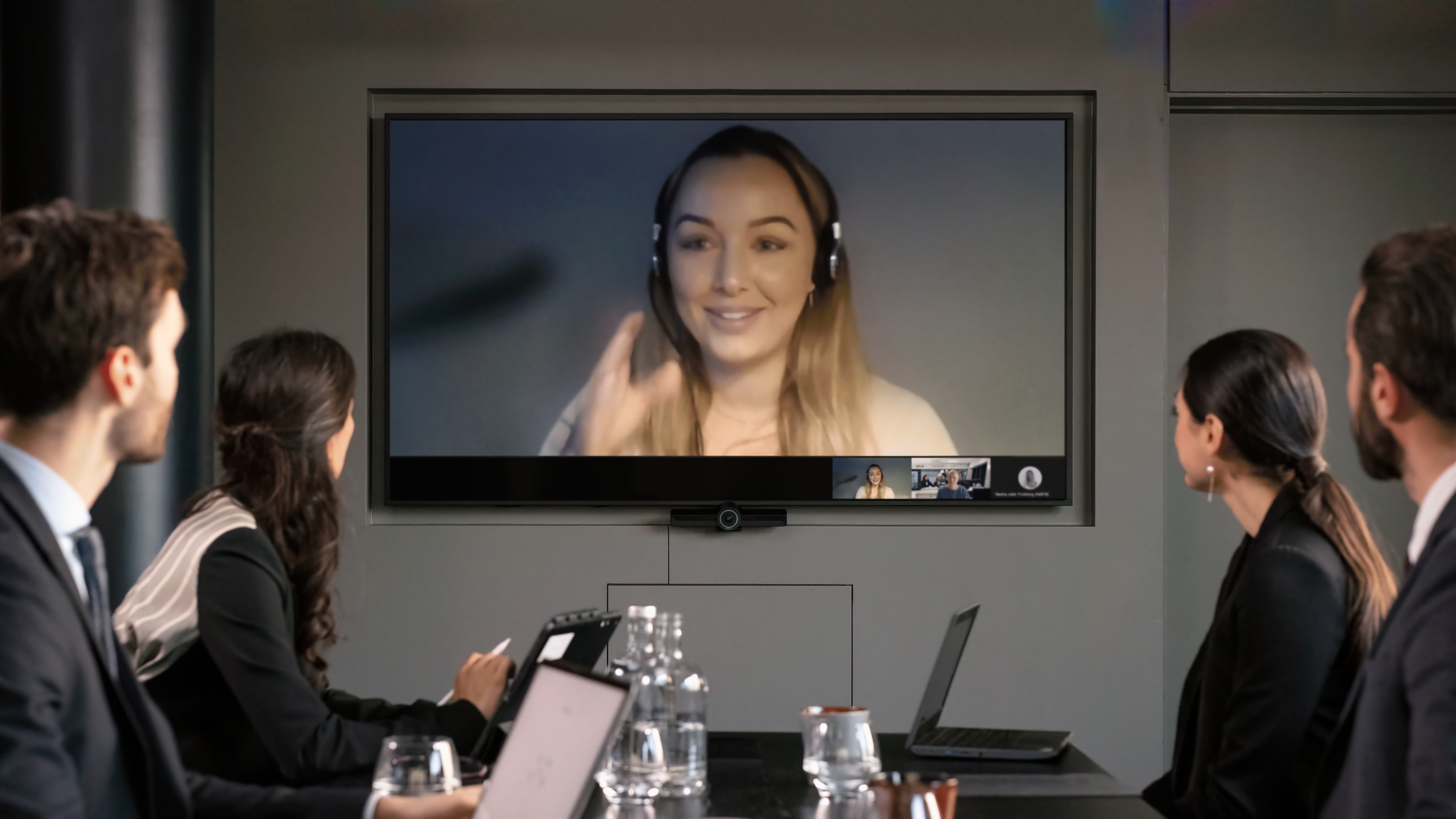 Conclusion
EPOS Expand Vision 3T is a conferencing system that makes holding Team meetings a breeze. It can be permanently connected to the meeting screen, so you just switch it on and you're in business. No downtime fiddling with the technology before each meeting.
Video quality is good with 1080p HD quality, and audio works well enough too. The acoustics in the room need to be good though, which means well muffled. Otherwise, the noise reduction takes too hard and it sounds "digital" and ugly. But the other party can still hear what's being said, so it's not a big problem.
All in all a very nice system for companies using Teams. But it's not designed for people who need multiple platforms – such as Zoom or Google Meet. In that case, you'll have to wait for the UC version.