The Dark Side of the Moon was Pink Floyd's breakthrough album and since its release in 1973, it has been one of the best-selling music albums of all time. It has sold over 50 million copies and is the second best-selling studio album in the world, second only to Michael Jackson's Thriller.
The colors of the iconic album cover, which was designed by Storm Thorgerson, have been reproduced in countless forms since 1973 and have appeared on the band's T-shirts ever since.
Now they also adorn the turntable with the same name as the album, Pro-Ject The Dark Side of the Moon. Which we saw for the first time at the high-end trade fair in Munich in May.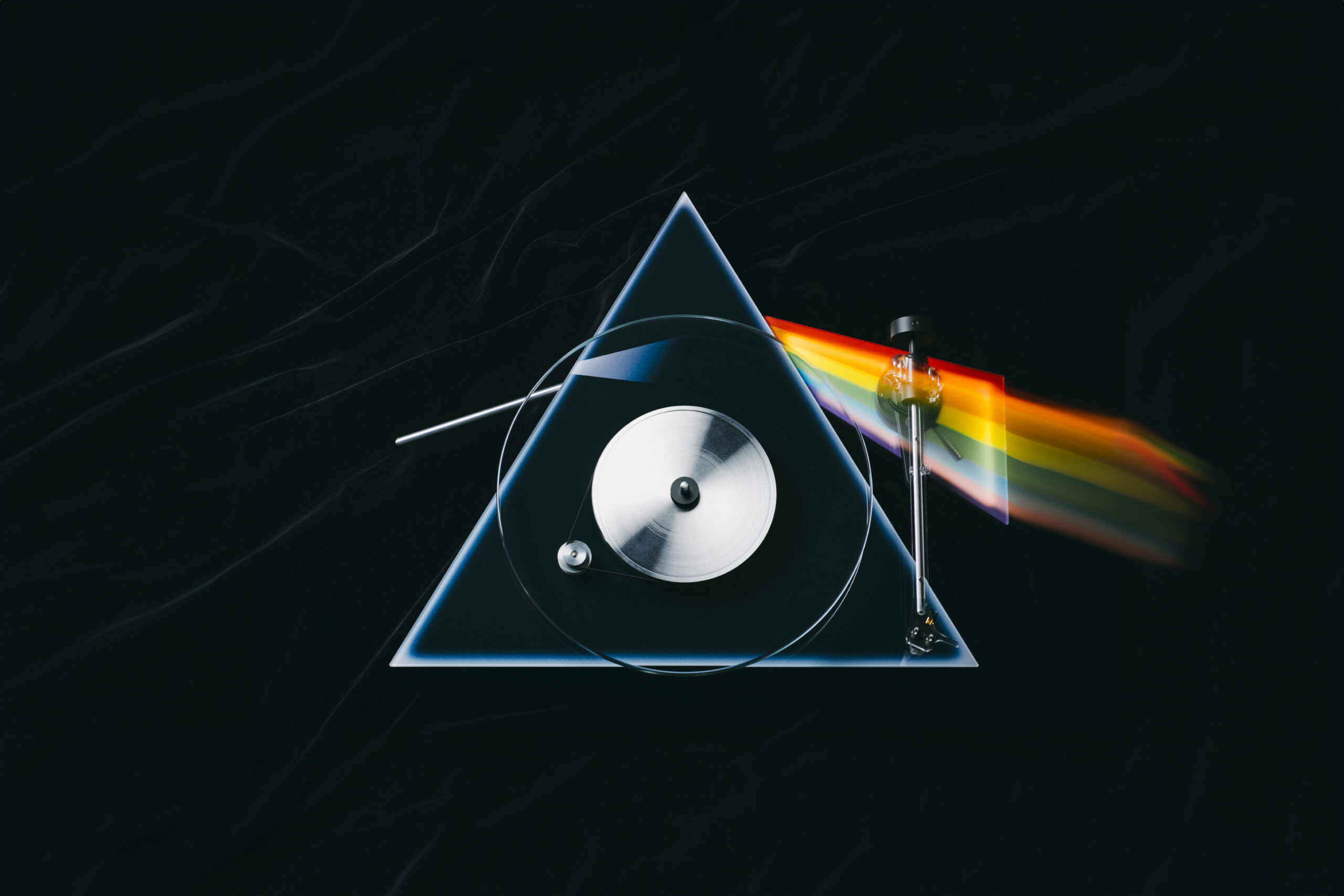 The record player isn't the first tribute turntable from Pro-Ject, but along with the Metallica player, it's the coolest one yet.
A 10 mm thick translucent glass plate rests on a belt-driven aluminum inner platter, and the turntable is equipped with an 8.6 inch transparent acrylic arm and a Pick it PRO Special Edition pickup. Also featuring rainbow colors on the sides.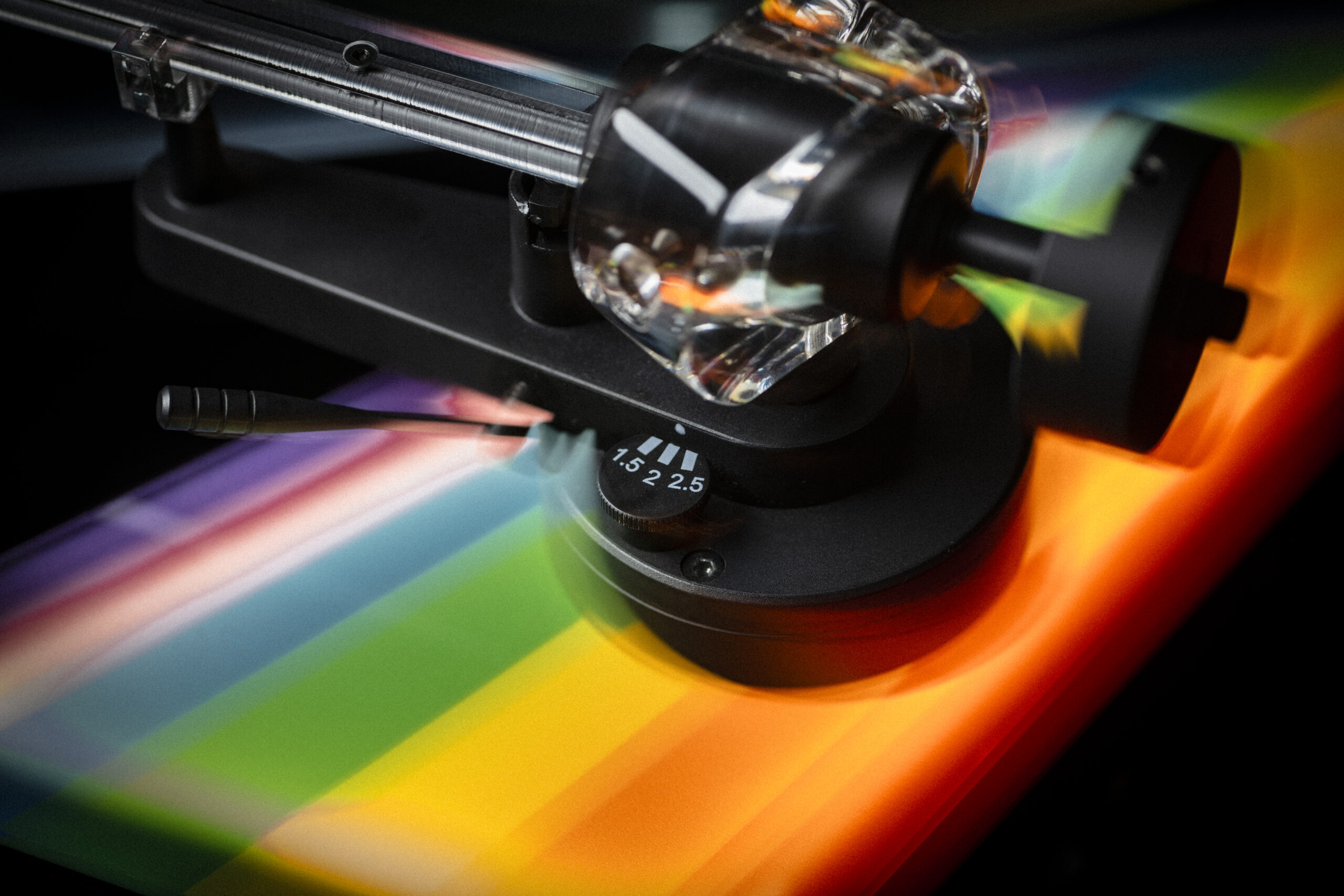 The iconic colors come alive with backlit LEDs that can be dimmed if preferred, and the anti-skating counterweight is placed in an easily accessible location on the side of the base of the armband.
The Dark Side of the Moon player is currently available at selected retailers for EUR 1,800.