This year marks 110 years since Denon started, and it is celebrated with special models of four popular high-end products with new technology and the best components they have acquired.
The AVC-A110 is built on the home theater monster AVC-X8500H, with as many as 13 amplifier channels. PMA-A110 and DCD-A110 are the anniversary versions of the amplifier PMA-2500NE and the SACD player DCD-2500NE, respectively. Finally, Denon has made a new and improved version of the ancient but still well-playing motorcycle pickup DL-103, namely the DL-A110.
Denon promises that all products are made to the very highest standard, and they are delivered in an exclusive silver / graphite color tone. And of course the 110th anniversary logo in front.
The products are carefully tuned by Denon's sound gurus in their respective departments, to really differentiate them from the standard versions they are built on. The products also come with a certificate of authenticity stamped by Denon's chief engineer. All are manufactured in their entirety at the Denon plant in Shirakawa, Japan.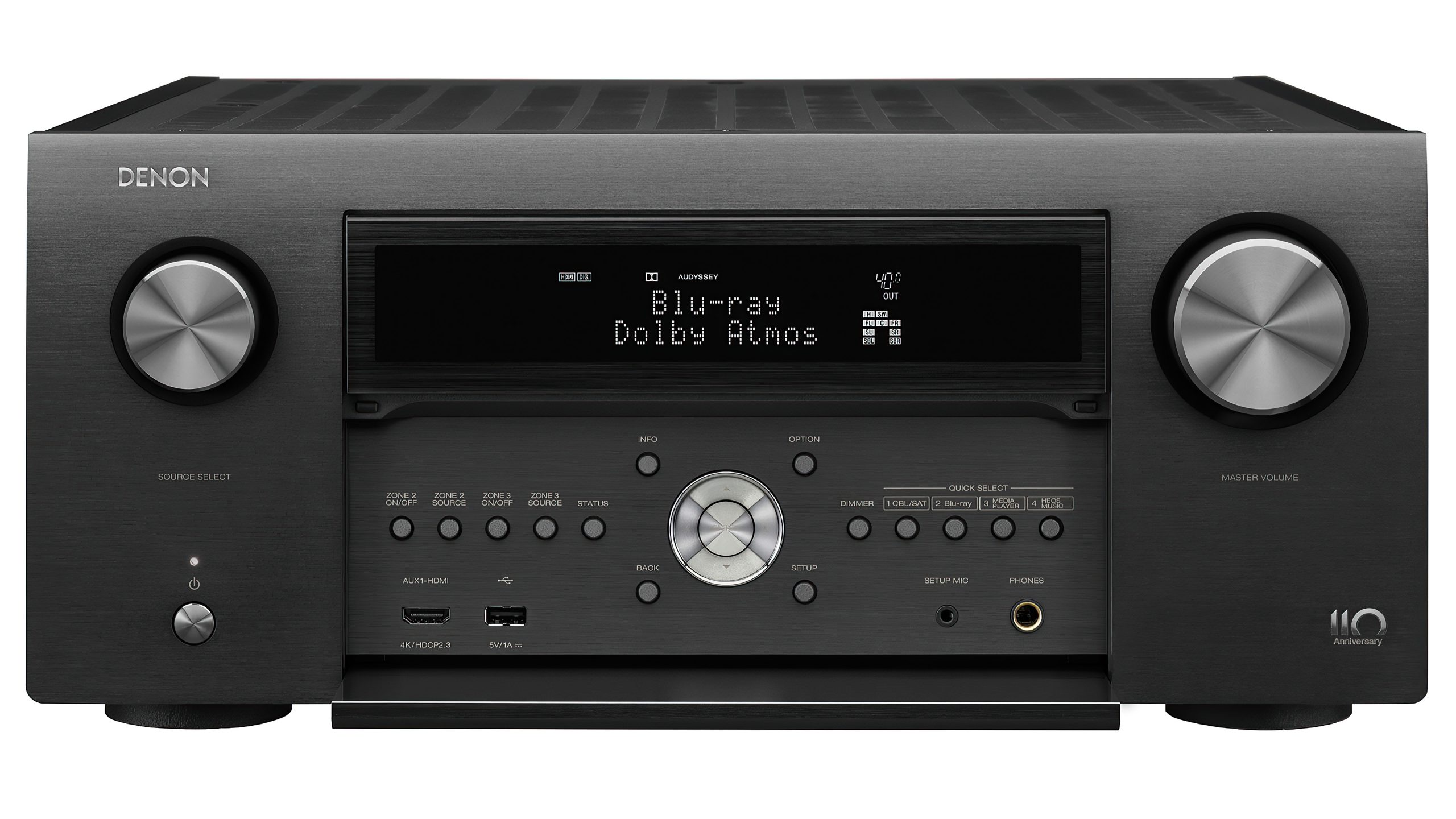 AVC-A110 surround amplifier
The AVC-A110 is a 13.2-channel surround amplifier built on the flagship AVC-X8500H. Packed with the latest guts, it supports both 8K 60 Hz and 4K 120 Hz video resolution and of course the 3D audio formats Dolby Atmos and DTS: X. In addition, it has DTS: X Pro and Auro-3D, and it is IMAX Enhanced certified to work best with IMAX titles. With eARC, it also takes high-resolution audio directly from the TV's HDMI input.
We have already been blown away by the standard model, and with new and better entrails, we expect an even better experience. Not least thanks to multi-mono construction, a hefty 8.2 kg ring core transformer and specially made 22,000 µF / 80V capacitors. And not least 150 watts per. channel, with two channels operated simultaneously.
Gamers will appreciate the Auto Low Latency Mode (ALLM), variable refresh rate (VRR) and Quick Frame Transport (QFT), which minimizes lag and eliminates image tearing.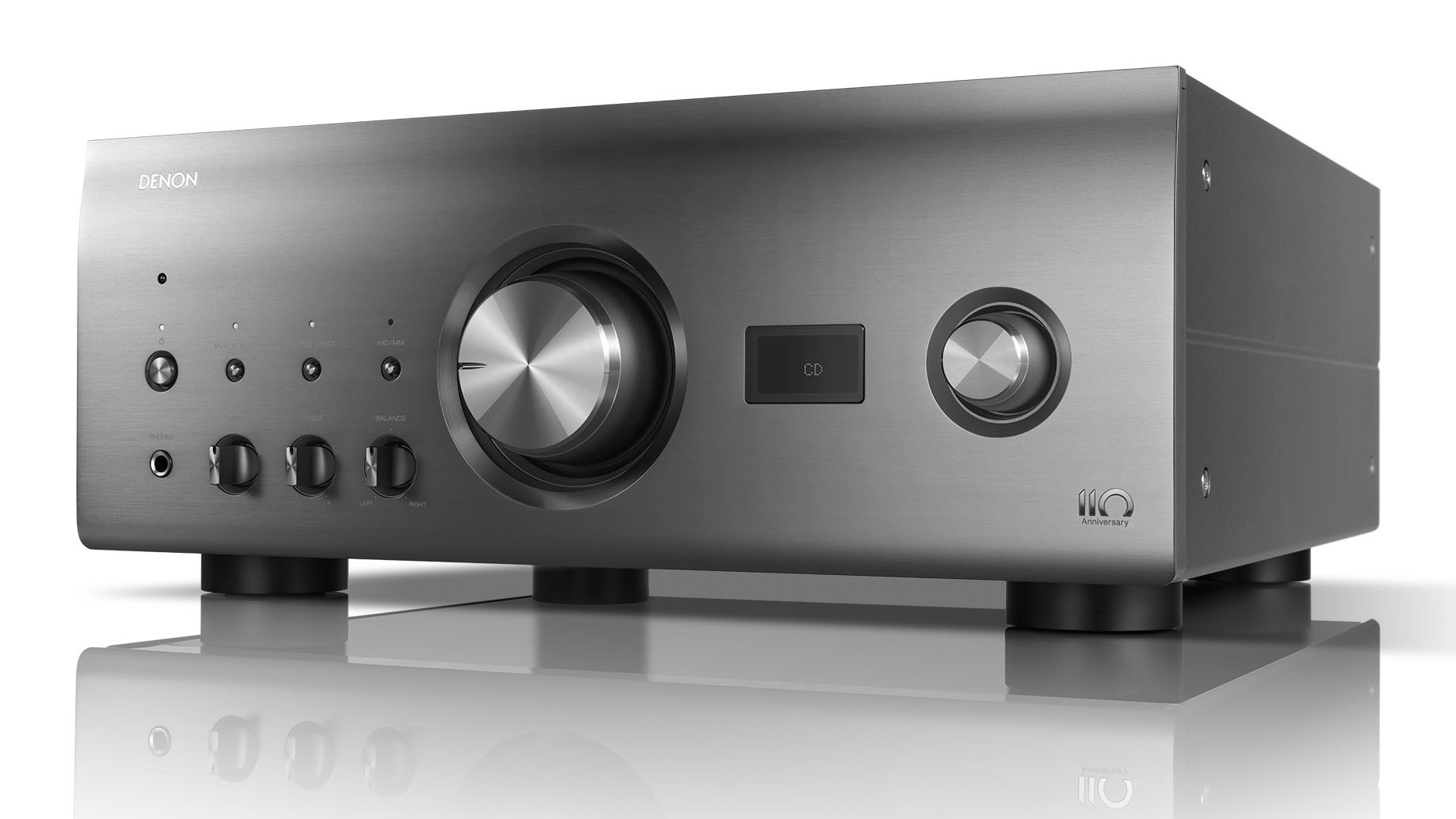 PMA-A110 integrert forsterker
We have long ago put our love on the integrated PMA-2500NE. Well, with the PMA-A110, Denon claims to have perfected the amplifier. With Denon's 7th generation Ultra High Current (UHC) circuit, the PMA-A110, like its less expensive brother, delivers 80 watts in 8 ohms (20kHz-20Hz, THD: 0.07%). It does not sound daunting, but Denon claims that it is "ultra-pure power". In any case, we do not think the 2500NE lacked anything special in the power department, so it will hardly be a problem.
– The amplifier will be able to drive the large Bowers & Wilkins 801 without problems, Denon's spokesman said during the network launch.
The engineers have developed the circuit with embarrassing accuracy, to ensure a linear frequency response up to 100 kHz. The volume control is designed to keep noise to an absolute minimum, so that the amplifier can take full advantage of high-resolution music formats.
The digital inputs go through not one, not two, but four DAC steps. 4 x Burr Brown PCM1795, to be exact, which will repel the noise to the other side of the purgatory. So-called Ultra AL32 processors interpolate reading points that should have been before and after the actually read data, so that we get 32 ​​times oversampling of the digital input signal. The output signal will then be either 1.411 MHz (at 44.1 kHz signal) or 1.536 MHz ((at 48 kHz signal).
The amplifier has both coaxial, optical and USB-B digital inputs, and plays music files up to 384 kHz and DSD up to 11.2 MHz. The turntable input supports both MM and MC pickups.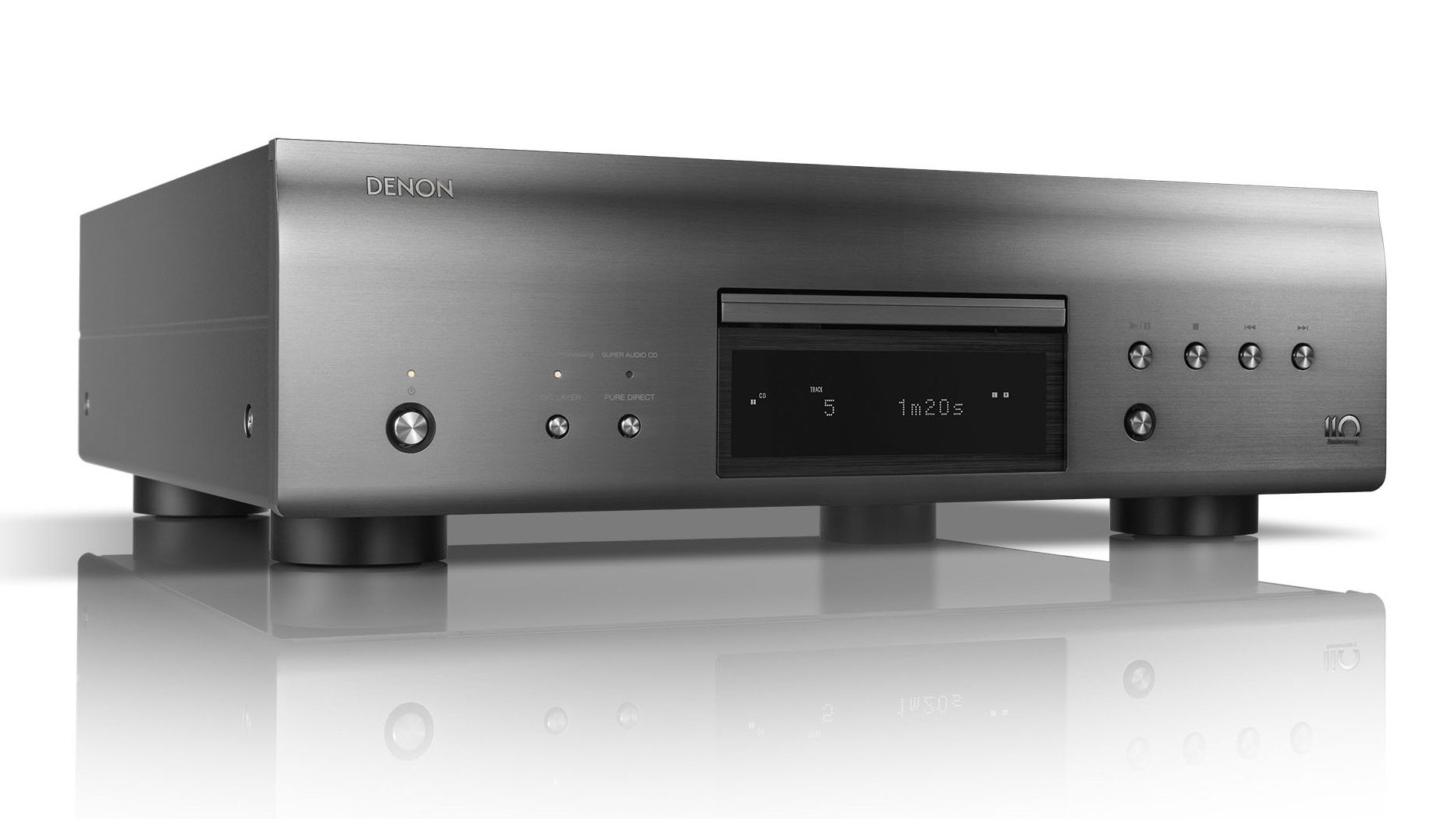 DCD-A110 SACD-player
The CD player DCD-2500NE also gets an anniversary version, in the form of DCD-A110. It plays both CDs and SACDs, and also supports music files stored on home-burned DVDs, up to 24-bit / 192 kHz. Or 48 kHz stored on CDs.
Denon uses a so-called Suppress Vibration Hybrid (S.V.H.) mechanism that minimizes vibrations and "unsurpassed sound processing", we must believe them. Heavy power supply and hand-picked components from the top shelf add the finishing touch.
The CD player user also has four DACs for the lowest possible noise, and since you have more room to frolic, Denon claims that the DAC part of the CD player is even better than that of the amplifier PMA-A110. Those who buy both products, therefore, do well to connect the products together with analog RCA cables.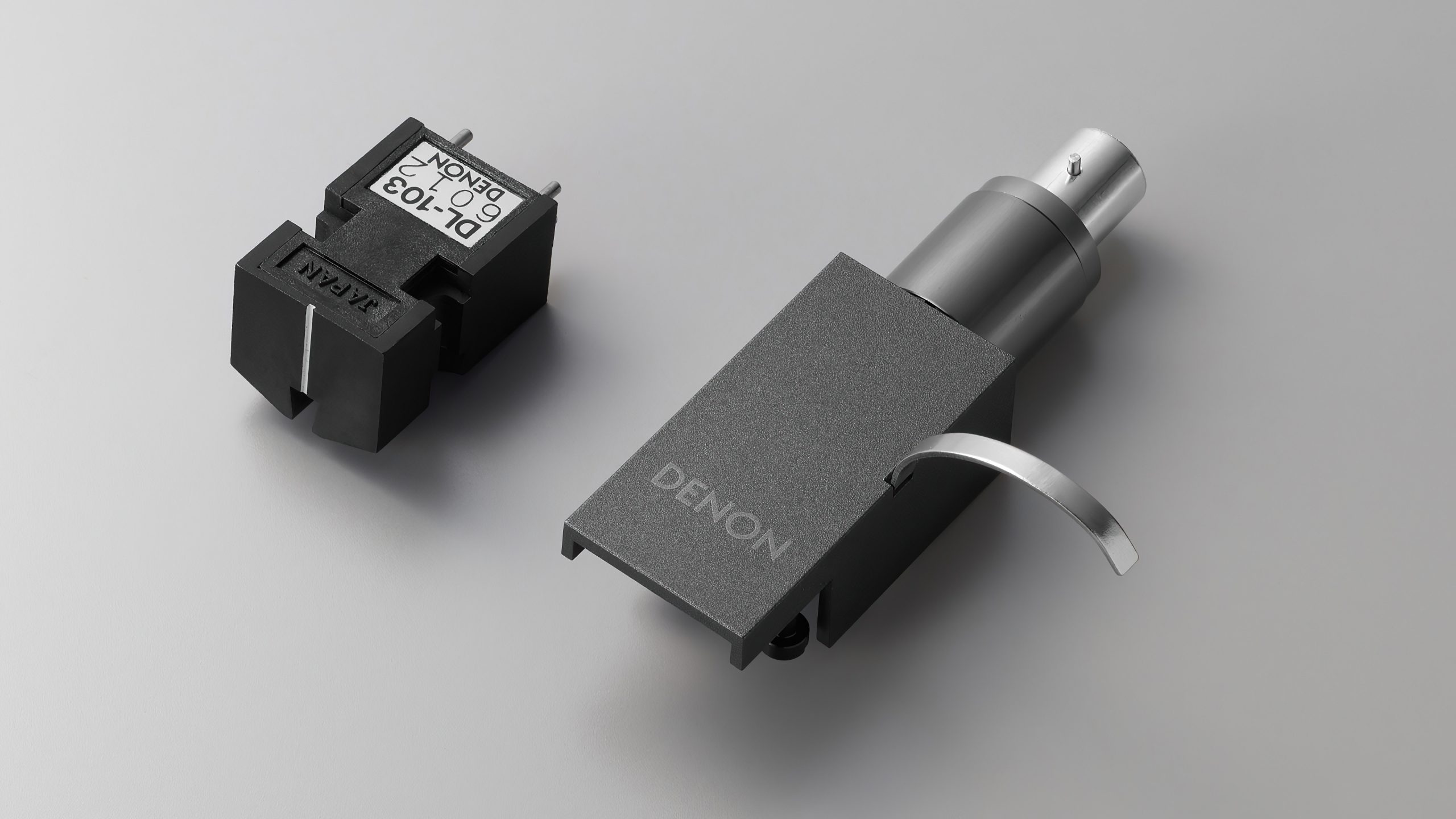 DL-A110 pickup
Finally, the DL-A110 pickup unveiled. It is built on the classic motorcycle pickup DL-103, and the coil is hand-spun in the Denon factory in Japan. Just like it was in the 1960s when the original was first released. The anniversary edition represents Denon's longest-lived product ever, and has the same design on the skull as the original. Originally made for FM radio broadcasters.
The pickup is both stiff and light, weighing only 6 grams. We promise a balanced, detailed audio signature with extended bass frequency response. The DL-A110 has a bayonet coupling to the tone arm, also known as an SME coupling. This has also become a kind of industry standard for DJs.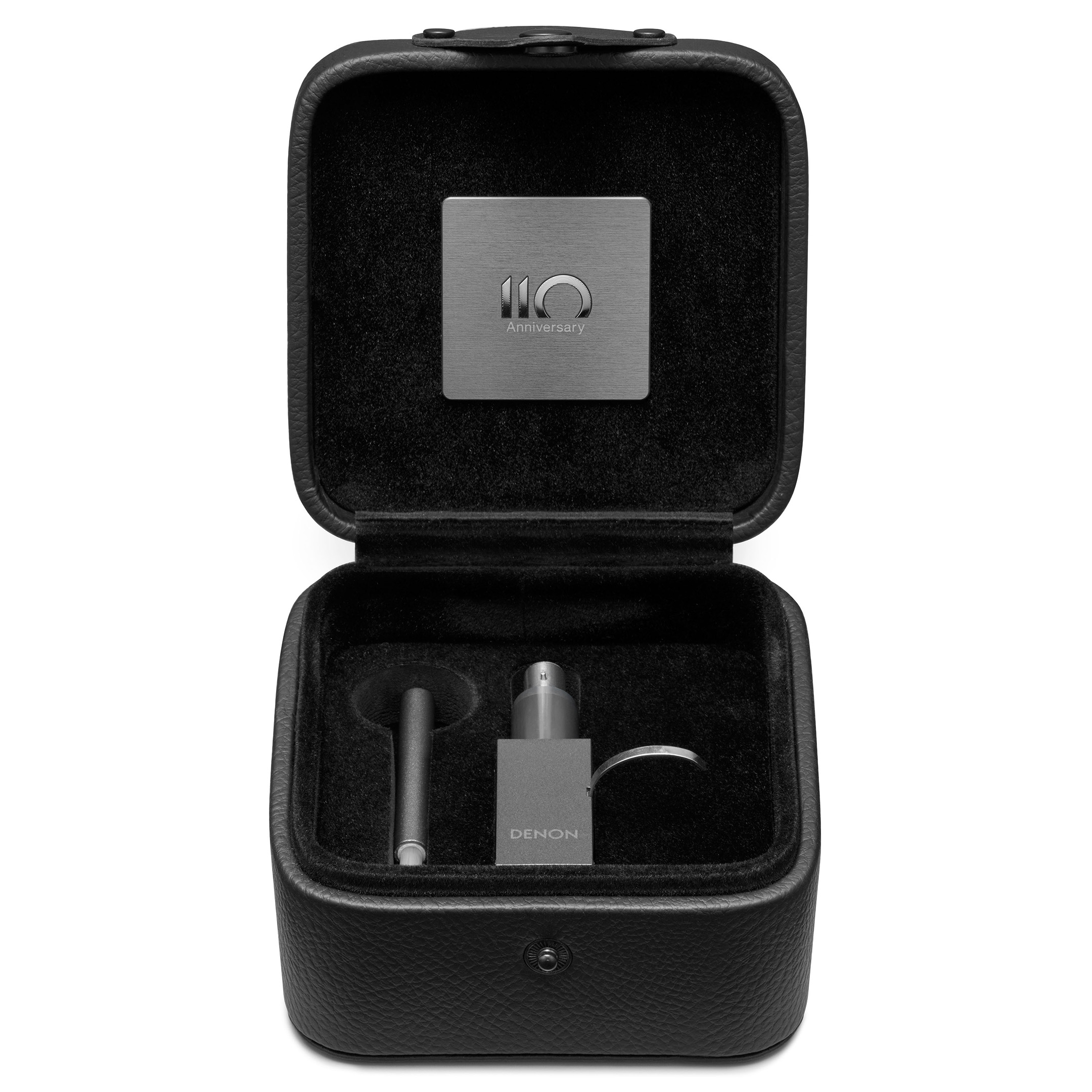 Denon 110: availability and prices
AVC-A110  5500 euro (okt)
PMA-A110  3500 euro (okt)
DCD-A110  3000 euro (okt)
DL-A110  599 euro (nov)