OWC launches Thunderbolt Hub, which transforms the lightning-fast Thunderbolt 4 connection and gives you three new Thunderbolt 4 USB-C connections plus a USB-A. The latest is of the latest version 3.2, which provides transfer speeds of up to 10 Gb / s (1250 MB / s).
What is Thunderbolt 4?
Thunderbolt 4 is the new transfer standard on computers with an 11th generation Intel processor. It is specified to always deliver 40 Gb / s speed and sends both data, video and power over a single connection. Capacity has doubled since the Thunderbolt 3, with support for two 4K or one 8K computer screen.
Many laptops will only have one Thunderbolt connector, while others have two. But if you have a lot of things to connect to, you can hardly get around a branch, like the OWC Thunderbolt Hub.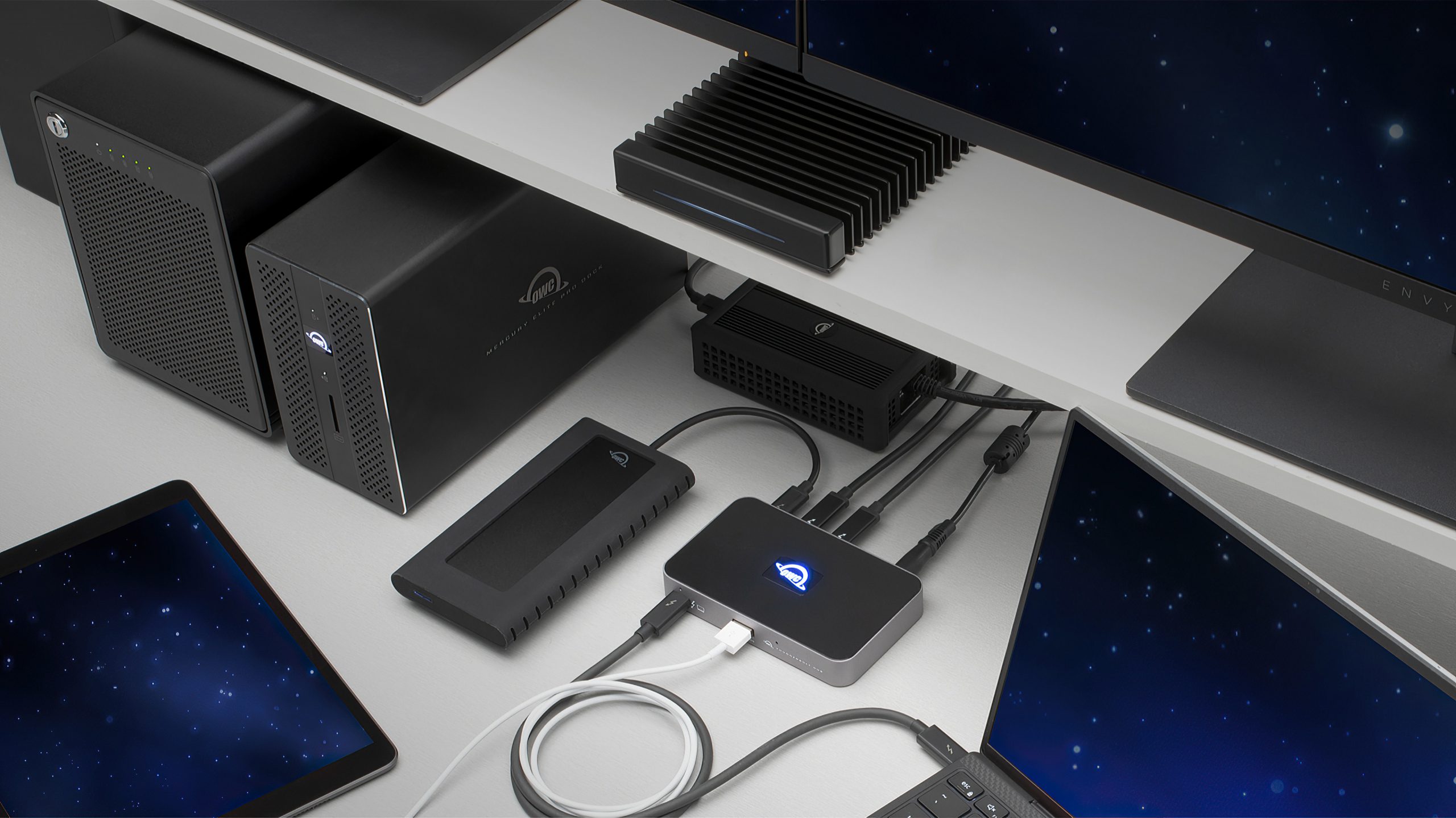 Thunderbolt Hub turns 1 to 3
Through a single Thunderbolt 4 port you can connect and charge up to four gadgets. The OWC Thunderbolt Hub can charge a laptop with up to 60 watts of power.
Connect two 4K computer monitors or a single 5K / 6K / 8K monitor. Or a lightning fast hard drive – including the new NVMe SSDs. Thunderbolt 4 supports storage speeds of up to 3000 MB / s.
Of course, you can also connect to simpler things, such as keyboards and mice.
OWC Thunderbolt Hub: Price and Availability
The OWC Thunderbolt Hub will go on sale at the end of October. The price is set at 149 dollars.