Everything is virtual in these corona times, there was also Asus' digital press conference, where the Taiwan company yesterday under the heading "Built for Brilliance" launched a number of new laptops – most with Intel's 11th generation Intel Core processors and Intel X graphics architecture, which i.a. means that all machines support Thunderbolt 4 and Wi-Fi 6.
Among the many new computers were i.a. the world's slimmest hybrid laptop with OLED screen and the world's slimmest and lightest laptop in 3: 2 format with 3.3K screen. At least we should believe in Asus' press release.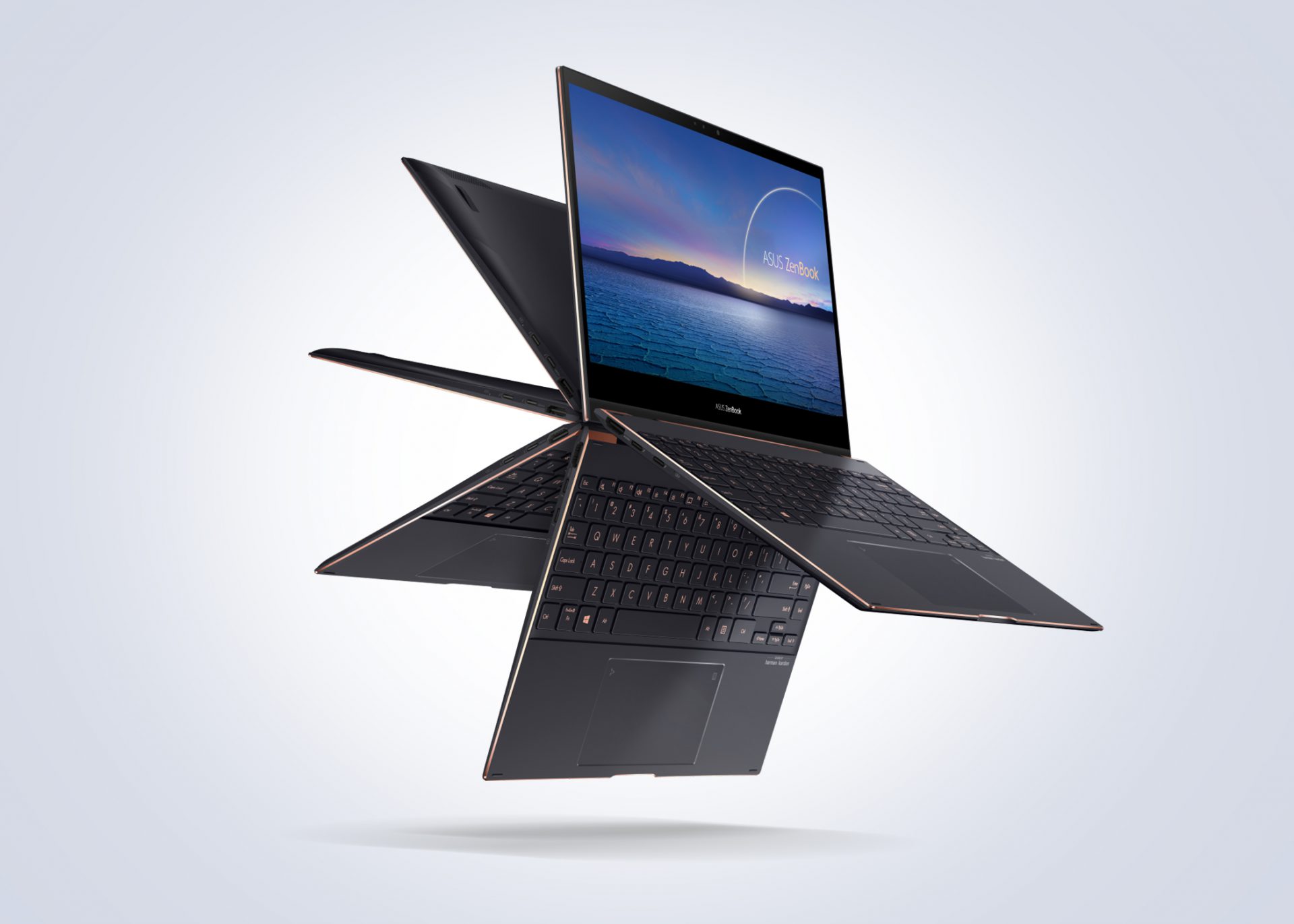 ASUS ZenBook Flip S (UX371)
The sleek hybrid with OLED screen has been named the ZenBook Flip S, and it is the successor to an excellent hybrid machine of the same name, which we gave our special recommendation a couple of years ago.
The new model comes with 4K UHD OLED screen, which is both PANTONE certified and comes with 100% DCI-P3 color scale. The screen can of course be rotated 360 degrees about its own axis, and thus the machine can be used as a normal laptop or converted to a tablet, if needed.
The new ZenBook Flip S weighs only 1.2 kilograms and measures 13.9 mm at its slimmest. Under the hood you will find an 11th generation Intel Core processor (up to i7) as well as up to 16 GB RAM and 1 TB SSD. The machine comes with 4x Thunderbolt 4 USB-C ports as well as 1 x USB 3.2 and 1 x HDMI.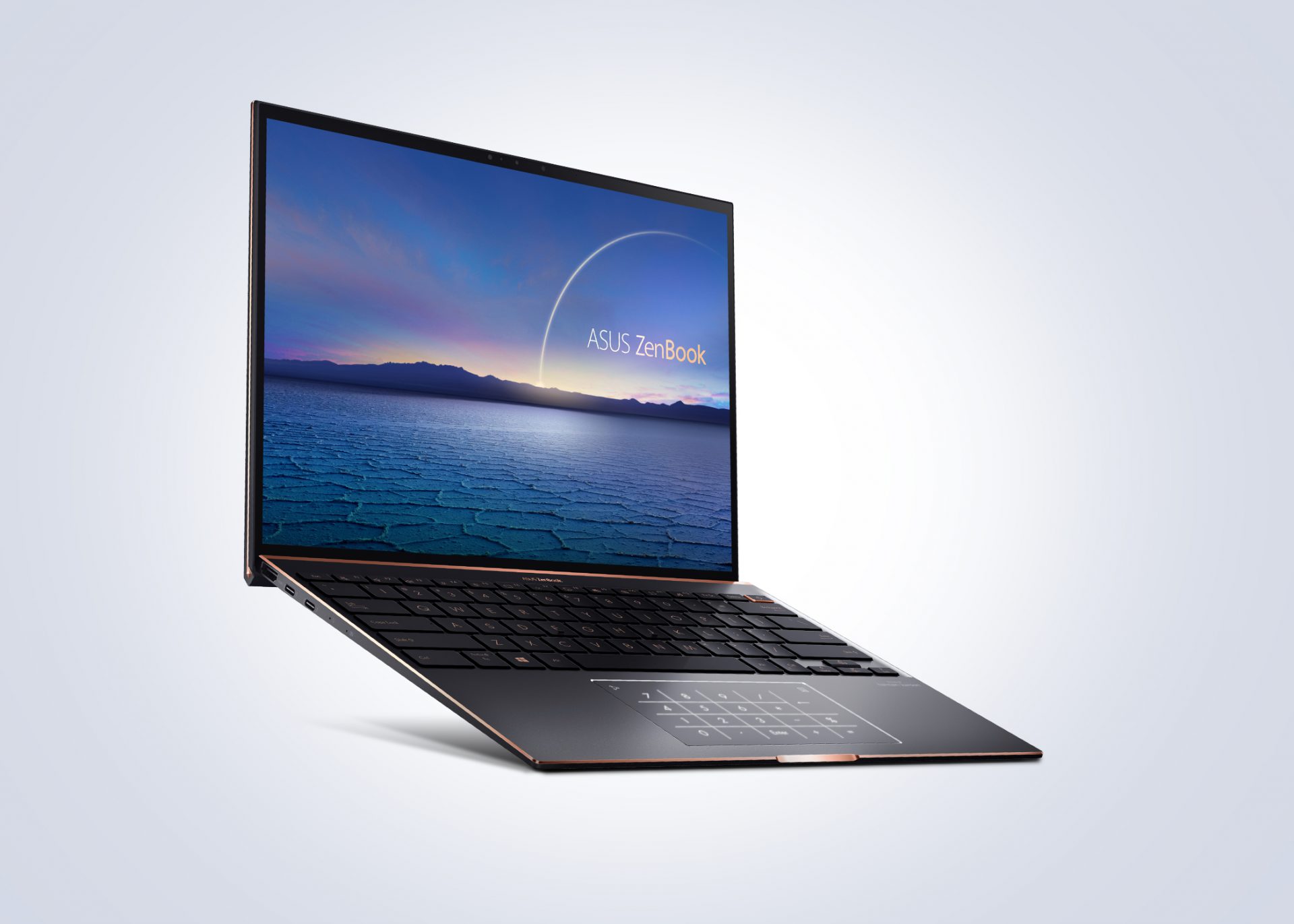 ASUS ZenBook S (UX393)
Like e.g. Huawei MateBook X Pro comes the new ZenBook S with 13.9 "screen in 3: 2 format, which gives the laptop a screen resolution of an impressive 3300 x 2200 pixels (3.3K). The special screen format can be an advantage when you reads web pages in the browser or works in classic productivity tools such as Word and Excel.
Just like the ZenBook Flip S, the ZenBook S screen is PANTONE certified for correct color reproduction.
The machine weighs 1.35 kg and measures 15.7 mm at its slimmest. Under the keyboard we find 11th generation processors from Intel (up to Core i7) as well as up to 16 GB RAM and 1 TB SSD. In addition to 2 x Thunderbolt 2 USB as well as 1 x USB 3.2 and 1 x HDMI, the Zenbook S also comes with a microSD card reader.
Price and availability
Asus has not yet informed us of the price or availability, but we will update the article as soon as we know.