Both Motorola and Samsung launched smartphones with a foldable screen last year. The result is hybrid products such as the Samsung Galaxy Z Fold 2 , which can be used both as a regular smartphone, but also as an ultra-mobile tablet.
The same hybrid applications are now on their way to the PC world with the Lenovo X1 Fold, which according to the manufacturer brings together functions from smartphones, tablets and laptops in one foldable PC.
The user can e.g. let one image fill all of the 13.3-inch OLED screen or fold the device slightly in the middle like a book and split the screen between two different application windows.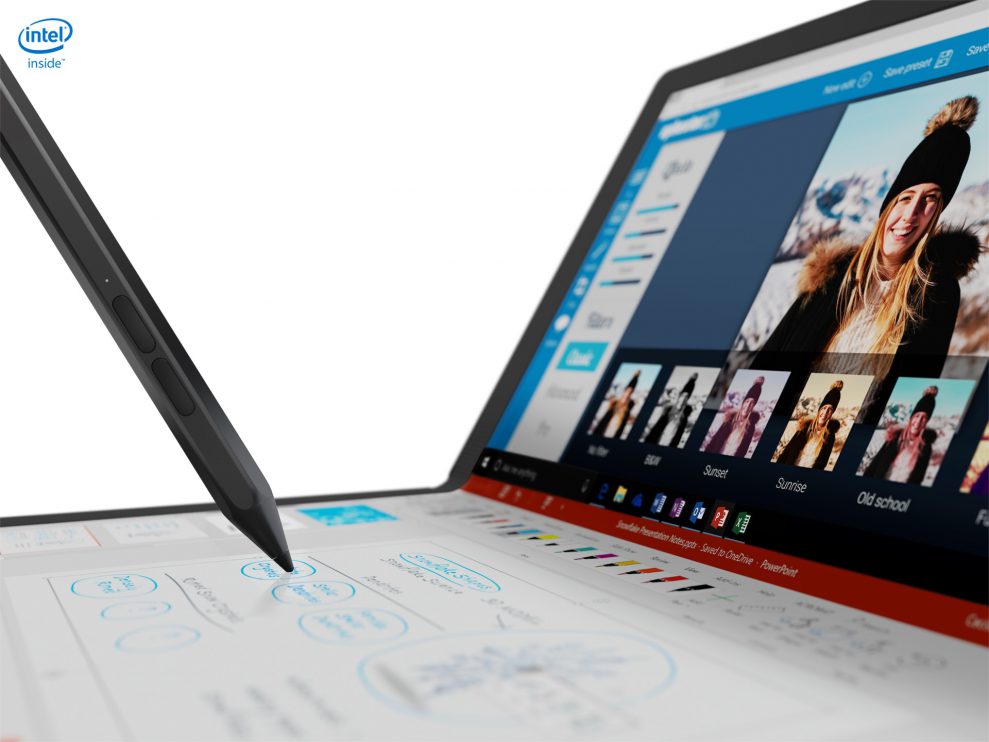 Lenovo ThinkPad X1 Fold comes in certain configurations with built-in 5G support. It is also possible to order different types of accessories for the device – e.g. the Bluetooth Mini Fold Keyboard, which can be stored and charged wirelessly in the system, the Lenovo Mod Pen for taking notes and signing documents, and the Lenovo Easel Stand holder for setting up the computer on a desk.
The foldable computer can already be ordered. The product will be delivered during November.
Lenovo X1 Fold: Specifications
Processor: 3 GHz Intel Core i5-L16G7
Display: 13.3 "QXGA (2048 x 1536) flexible OLED Glossy 300 nit Touch
Memory: 8 GB
Operating system: Windows 10 Home, 64 bit
Hard disk: 256 GB SSD
Dimensions and weight: Folded: 27.8 mm x 158.2 mm x 236 mm / Unfolded: 11.5 mm x 299.4 mm x 236 mm / 999 g
Battery: 4 Cell lithium polymer 50 Wh
Other: IR 5 MP HD webcam, Wi-Fi 6 , Bluetooth 5.0, 2 x USB-C