John Hvidlykke
Published

2021-06-28 - 5:00 am
Sturdy design and full waterproofing make it a design product that you dare to dump into your backpack. Long battery life.
Not nearly the same fullness in sound as on the only slightly more expensive Beosound A1. No voice control and microphone. No aptX. No wireless charging.
Specifications
Configuration: 2 x 1.8 "full-range
Amplifier power: 2 x 30 W class D
Frequency range: 56 Hz – 22 kHz (tolerance not specified)
Resistance: IP67
Max. sound pressure: 91 dB (1 m)
Voice control: No.
Connections: Bluetooth (SBC), USB-C (charging)
Microphones: 3
Battery life: Up to 27 hours
App: iOS and Android
Dimensions: Ø 8.1 x 12.4 cm
Weight: 0.6 kg
Colors: Black, gray, green
Web: bang-olufsen.com
When the holidays come, we would like to have the sound with us on the trip. And if it is to be shared with everybody in the vicinity – whether they want it or not – wireless speakers are needed.
Beosound Explore is the smallest and cheapest Bluetooth speaker from Bang & Olufsen so far, and it has a price and a size that makes it easy to stuff in the side pocket of the backpack.
Beosound Explore is, as I said, the cheapest portable speaker from B&O, but only by a narrow margin. The Beosound A1, which we recently tested in the second-generation version, costs only a third more. And the two speakers cater to the same audience. Both are compact Bluetooth speakers weighing just over half a kilo, and both can withstand water, sand and hardships. They even have pretty much the same technical data. However, the sound is very different. We will get back to that.
In terms of design, Beosound Explore stands out. Where the Beosound A1 looks like a school lunch box for a burger bun, the first thought at the sight of the Beosound Explore is the "tin can". A well-designed can in army green, scratch-resistant type 2 anodised aluminum, mind you.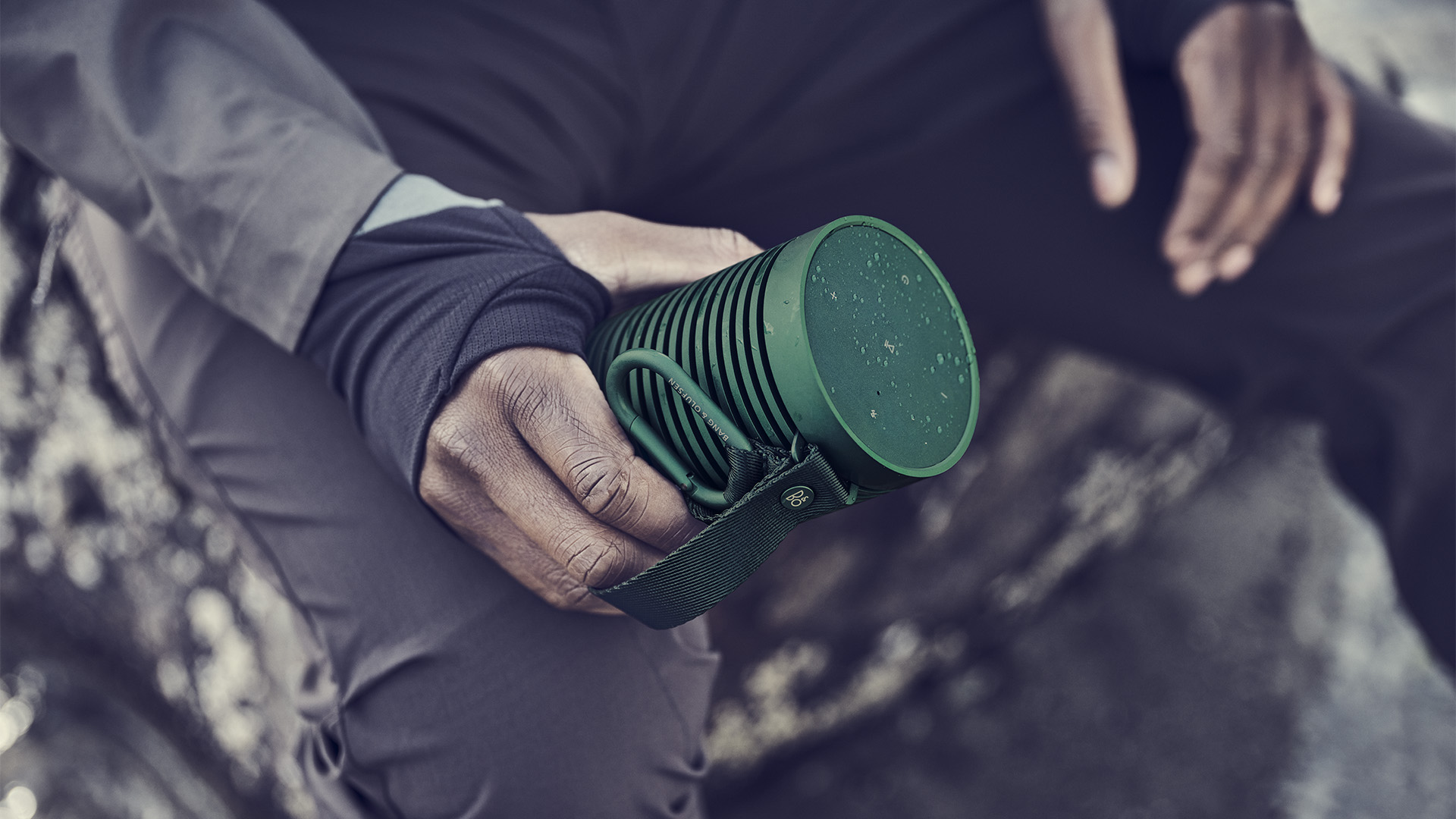 Instead of front fabric or metal grille, the surface of the cylindrical cabinet is covered with grooves through which the two 1.8-inch full-range drivers play. Each unit is powered by a 30 watt Class D amplifier.
Five recessed buttons on the top of the can are used to adjust the volume, control playback and power, as well as for Bluetooth pairing. Charging is via a USB-C port at the bottom. Wireless charging is not possible.
Can withstand a dip
As a rugged outdoor speaker should be, the Beosound Explore is perfectly waterproof and sandproof. With IP67 certification, it can withstand being completely immersed in water.
Bluetooth pairing is done in the same way as with other portable Bang & Olufsen devices. When it is switched on for the first time, it automatically appears on the mobile screen, and a few seconds later the connection is in place. Incorporating the speaker into the Bang & Olufsen app is pretty much painless. If you have two pieces, they can be set up as a stereo pair.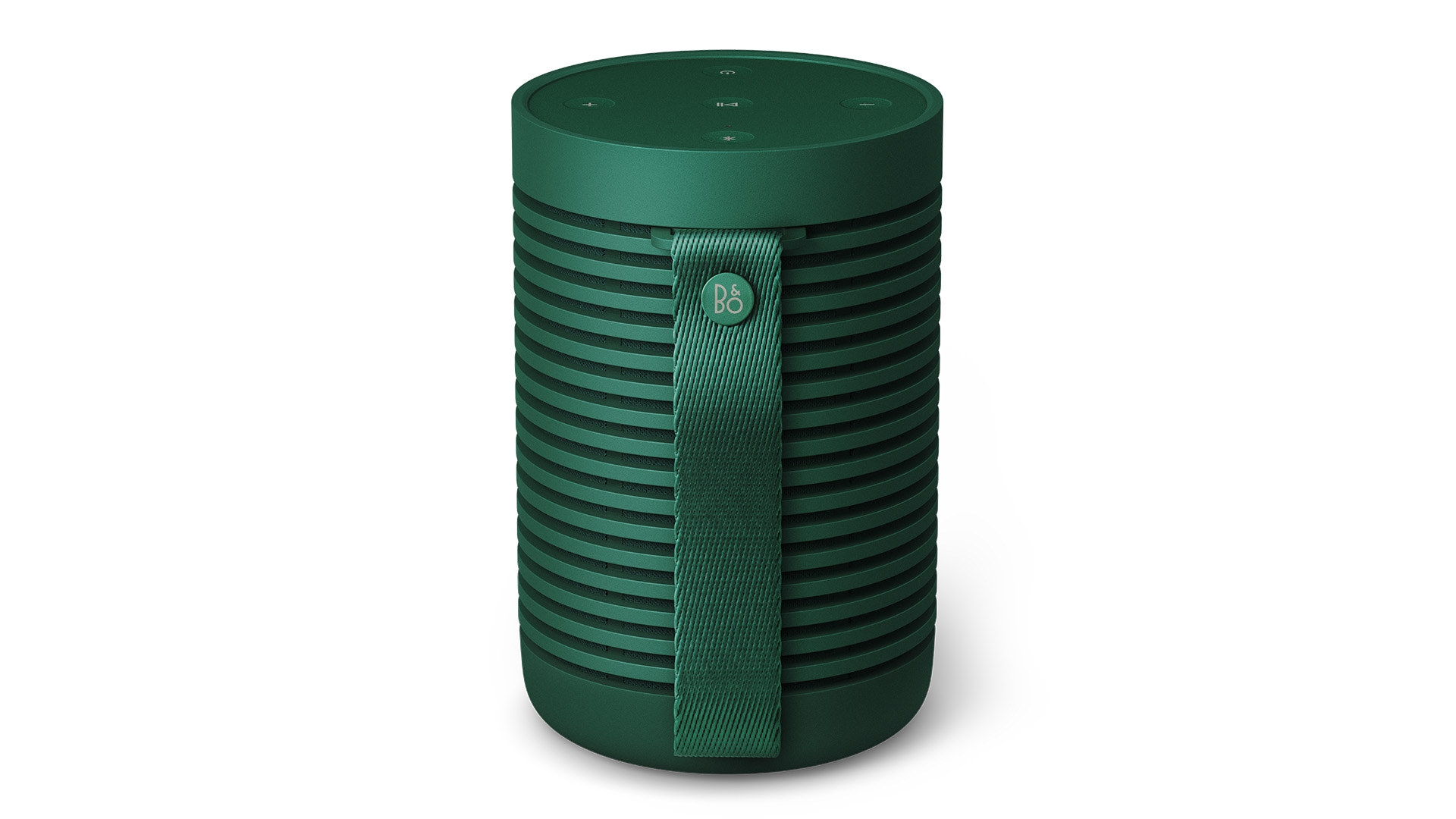 Unlike the slightly more expensive Beosound A1, Beosound Explore does not have voice control. It also does not have a built-in microphone, so it can not be used for mobile calls. However, this is a minor issue in a camp speaker. And it's kind of refreshing to have a speaker that tries to be nothing more than just a speaker.
The well-known Bang & Olufsen app provides access to adapt the frequency response to taste. And as always, using concepts such as Ambient, Party, Speech, Favorite and Optimal – rather than an old-fashioned and logical EQ function.
The sound
Bang & Olufsen itself emphasizes that Beosound Explore has the company's signature sound. In my line of work, I have listened to and reviewed a lot of B&O products. And I would argue that I know the so-called signature sound quite well. And Beosound Explore does not have it.
To take the good sides first, the sound is relatively clean and undistorted considering that it's just a relatively inexpensive wireless speaker. Voices are well understood, and if you want to spend the evenings in the tent listening to audio books, Beosound Explore will do the job very well. And since it has a battery life of a full 27 hours, you get quite a long way from  a single charge.
What goes less well is the extremes. Here there is simply too little in both the bass and the treble department. The very muted bass makes music sound uncommitted and flat, and the lack of treble gives female voices a nasal character. And crisp overtones you can forget all about.
I all fairness, I have certainly heard Bluetooth speakers with small full-range drivers that sounded worse. But I have also heard far better. Among them Bang & Olufsen's own Beosound A1, which (at low sound pressures!) Can compete with small bookshelf speakers in the bass. Beosound A1 is equipped with a relatively large woofer unit and a tiny tweeter. And here it seems that two specialized drivers do a better job than two, each trying to cope with it all.
There is no shortage of well-established competitors in the price range. UE Boom, JBL Charge 5 and Sonos Roam, just to name a few. Some boast network and streaming features and others resounding bass. Which puts the meek and slightly snooty Beosound Explore in a bad light.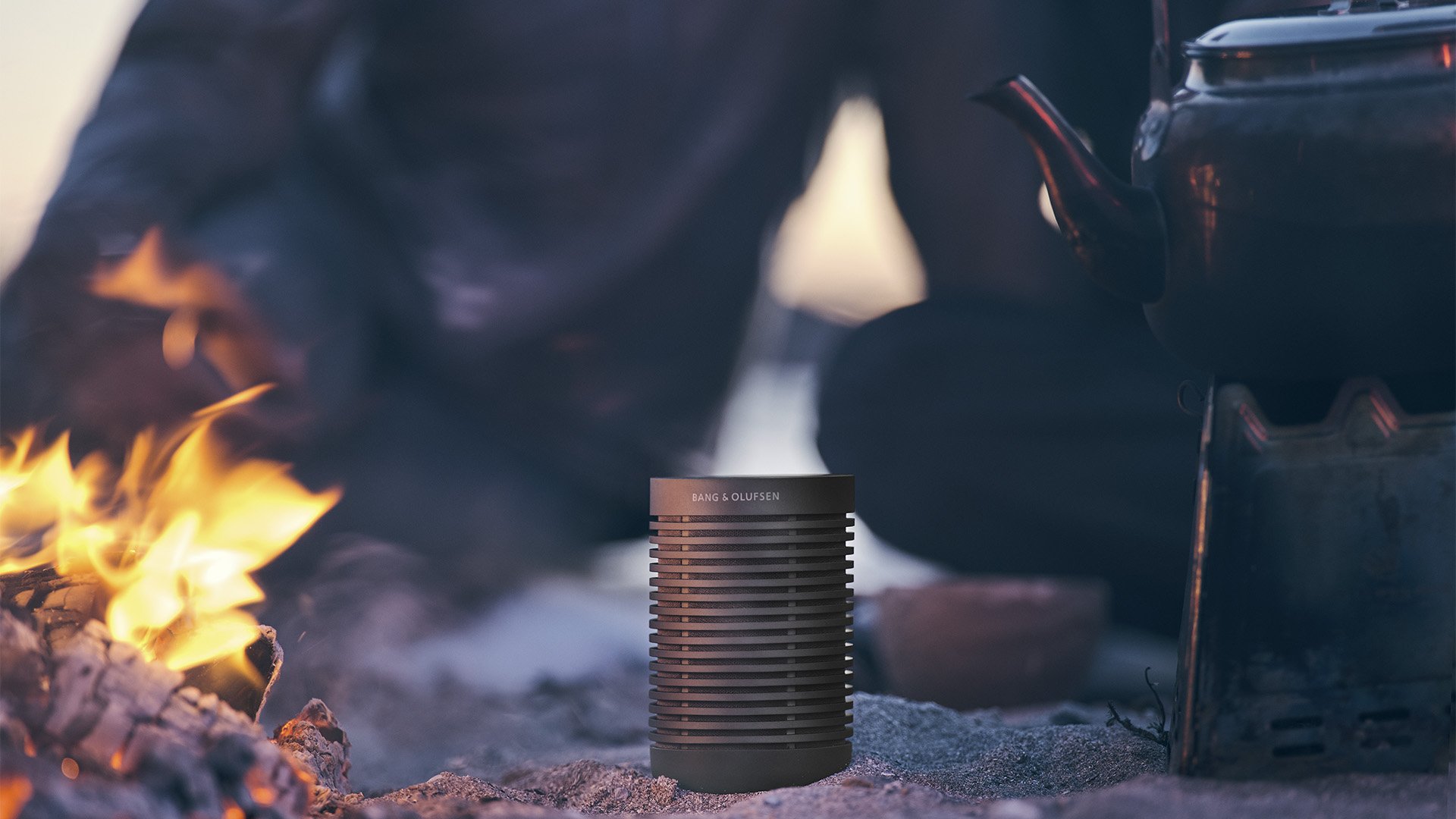 Conclusion
Beosound Explore is so inexpensive that it can compete on an equal footing with competitors' pocket-portable outdoor speakers. Unfortunately, much of the magic has been lost in the process.
The design is fresh and it fits right in the day trip backpack. But where the only slightly more expensive Beosound A1 is acoustically among the best in its class, Explore is severely limited in both top and bottom. It makes most music sound flat and uninteresting.