John Hvidlykke
Published

2020-06-25 - 11:47 am
It plays deeper and cleaner than it should be possible for such a small speaker! Now also in waterproof version.
Amazon Alex voice control is in English only. The analog minijack output has been dropped.
Specifications
Elements: 3.5 "bass, 16 mm treble.
Amplifier power: 30 W (bass) / 30 W (treble), max. power 2 x 140 W
Frequency range: 55 Hz – 20 kHz (-10 dB)
Density: IP67
Maximum sound pressure: 92 dB (1 m)
Voice control: Amazon Alexa
Connections: Bluetooth AptX Adaptive, USB-C
Microphones: 3
Battery life: up to 48 hours
App: iOS and Android
Dimensions: 13.3 x 4.6 cm (dia x h)
Weight: 0.6 kg
Web: bang-olufsen.com
Beosound A1 2. Gen is, as the name suggests, another version of the A1 Bluetooth portable speaker. However, it is the first with that name, as its predecessor was called Beoplay by first name, and was part of the defunct B&O Play brand. It also means that there are two Beosound products with the number 1 in the name. Beosound A1 and the many times more expensive indoor speaker Beosound 1.
When the name confusion is over, there is still talk of a round portable speaker that fits in a bag or in a large jacket pocket. As always when we deal with Bang & Olufsen, the design and finish are top class. The top with the laser-cut holes is made of strong matt black aluminum that cannot be pressed in, and the carrying strap is made of natural leather. Delicious. The six control buttons are located on both sides of the carrying strap so that they are easy to access.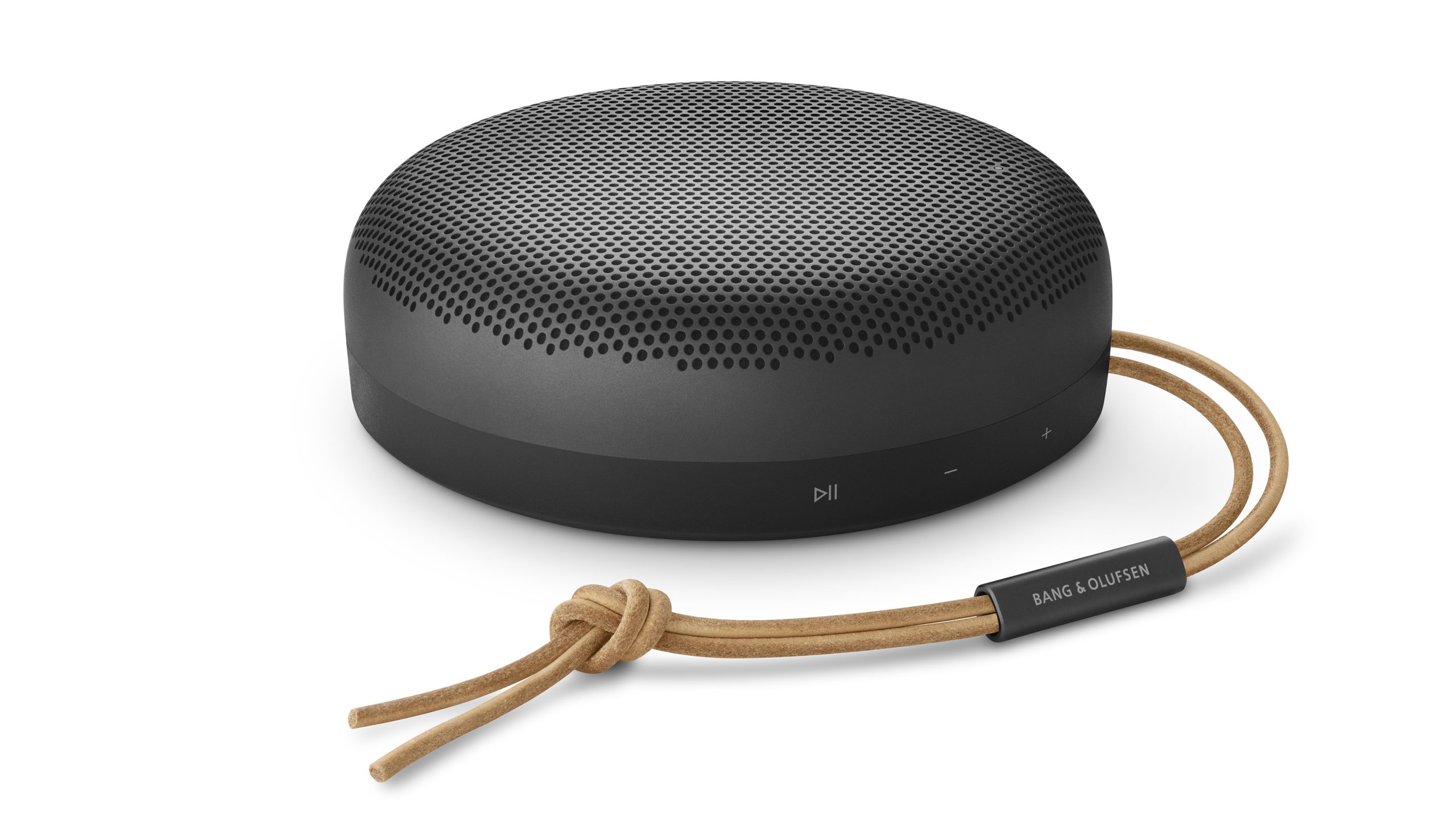 Under the perforated lid are two units: a 3.5 "bass / midrange with aluminum diaphragm (its predecessor had a 3" dome). A small 16 mm dome takes care of the treble range. The two built-in class D amplifiers are 30 W each.
Waterproof
One of the few things that the first A1 was criticized for was the lack of weather protection. A portable speaker invites you to be taken everywhere. This has been rectified now, and the Beosound A1 can now handle up to half an hour of immersion at a depth of one meter. Of course, it is also completely sand and dustproof. For the same reason, the analog minijack input has been sacrificed, but few people will probably notice it today.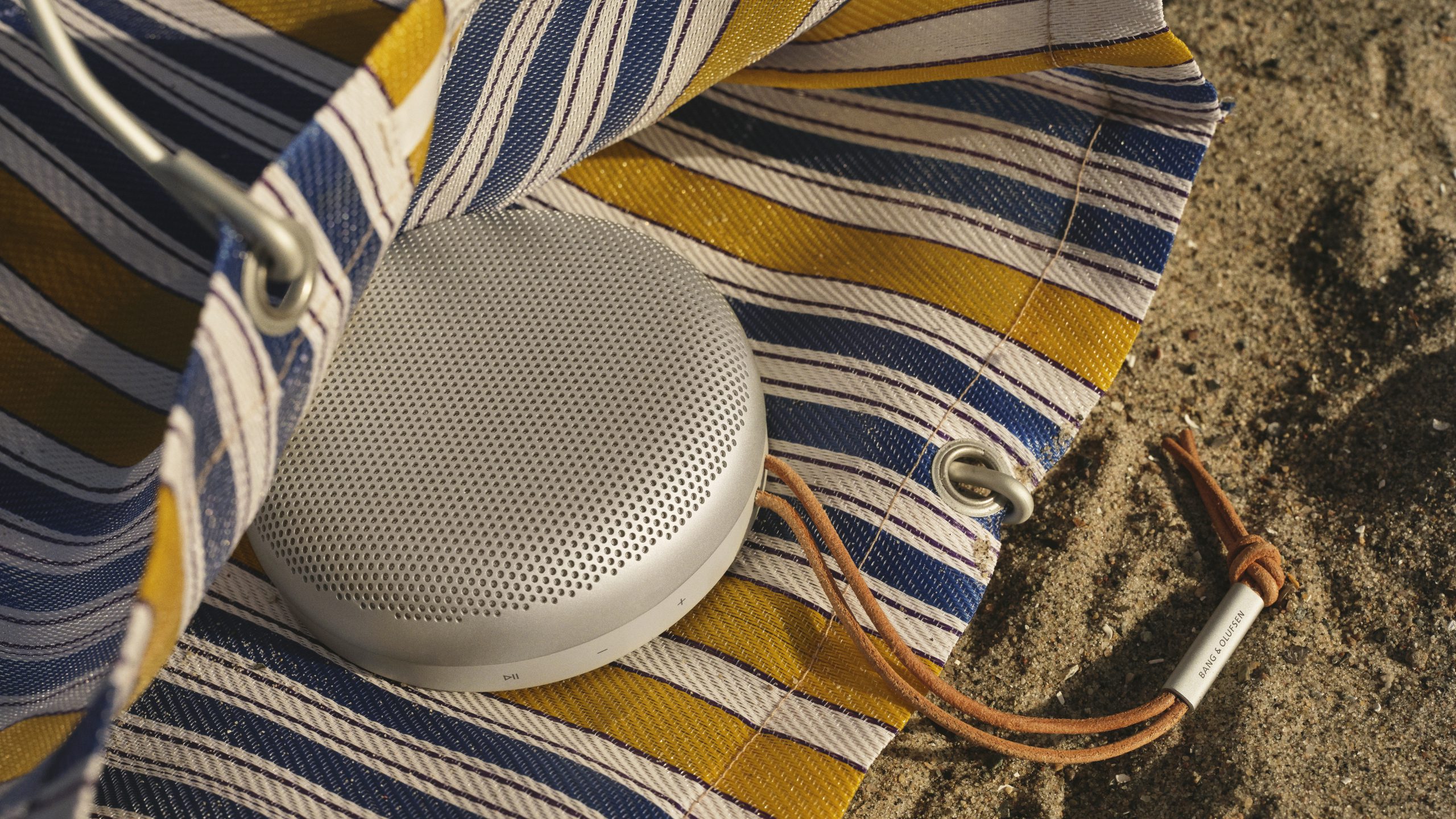 Bluetooth pairing is exceptionally easy and smooth. When A1 is switched on for the first time, it automatically appears on the mobile screen, and a few seconds later the connection is in place. Incorporating the speaker into the Bang & Olufsen app is almost as painless. If you have two pieces, they can be set up as a stereo pair. However, there must be two A1 2. Gen., so a Beoplay A1 can not be used for stereo.
Beosound A1 has voice control, and is reportedly the first Bluetooth speaker with a fully integrated Amazon Alexa voice assistant. However, the news is most interesting for the export market, as Alexa unfortunately does not support the Scandinavian languages.
Another and more practical improvement is that there are now three built-in microphones for mobile calls, instead of the one that was previously located on the underside. On a table, one microphone was nice, but in the real world, the speaker can be placed in a soft sofa…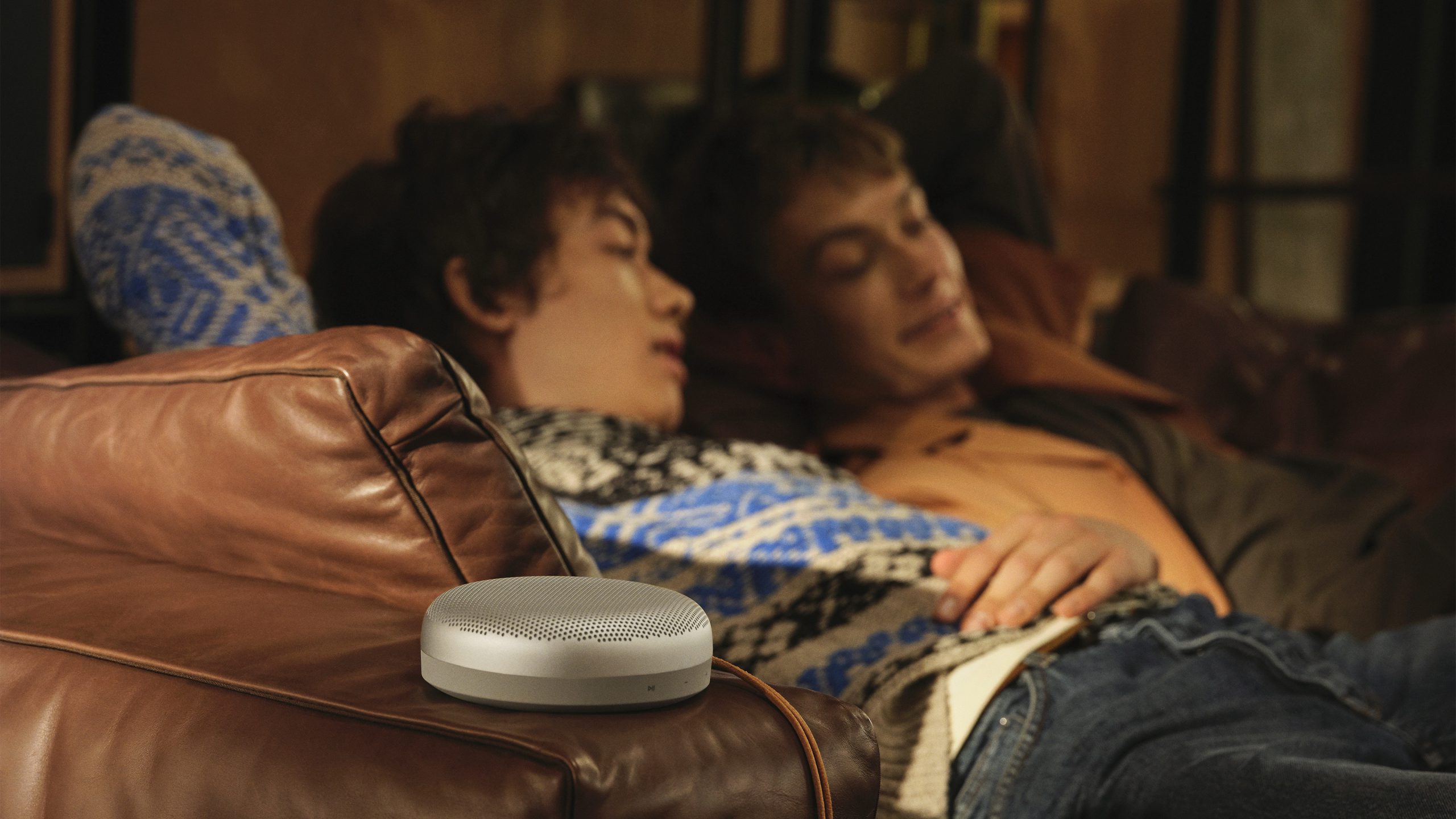 Battery life has also been significantly improved. It is doubled, so that it should last up to 18 hours at 70 dB volume. Or for a full 48 hours of quiet background music at 55 dB.
The Bang & Olufsen app allows you to adapt the frequency response to your taste. Not via something as boring and convenient as an equalizer; that goes without saying. Instead, you can choose between the profiles Ambient, Party, Speech, Favorite and Optimal (which must mean that the first four are not optimal). Alternatively, you can navigate in a compass between the extremes warm (muted treble), bright (muted bass), excited (highlighted bass and treble) and relaxed (muted bass and treble).
The Sound
The bass is and will be A1's brilliant number. The small round lunch box can play bass like no other in its weight class. Thanks to a well-programmed DSP (digital signal processor), a frequency range is achieved that can compete with compact tripod speakers. But of course not with the same maximum sound pressure. Beosound A1 plays with the laws of nature – but they still apply. If you want extra bottom, you can put A1 on the table, which cheerfully plays with.
The treble is as good as we remember from the first generation. Harmonics, ambience and small details on cymbals and high-hat come with a degree that is not common on compact, portable speakers. And the good impression remains, even if it goes hot. The tiny dome tweeter does an excellent job in an area where most competitors use a single full-tone unit.
The midrange range is the most important, as both the song and most of the instruments' key notes are here. But that the midrange range works well on the A1 is almost the least surprising. However, we can assure that it is done both cleanly and clearly. Only the best portable speakers can be included here.
Bluetooth portable speakers are a product group where there is plenty to choose from. The Ultimate Ears Boom series is among those with the best sound, but does not have the Beosound A1's formidable bass reproduction. If there is room in the luggage, you can also get the JBL Boombox for the same price. However, none of them can compete on deep bass in terms of size.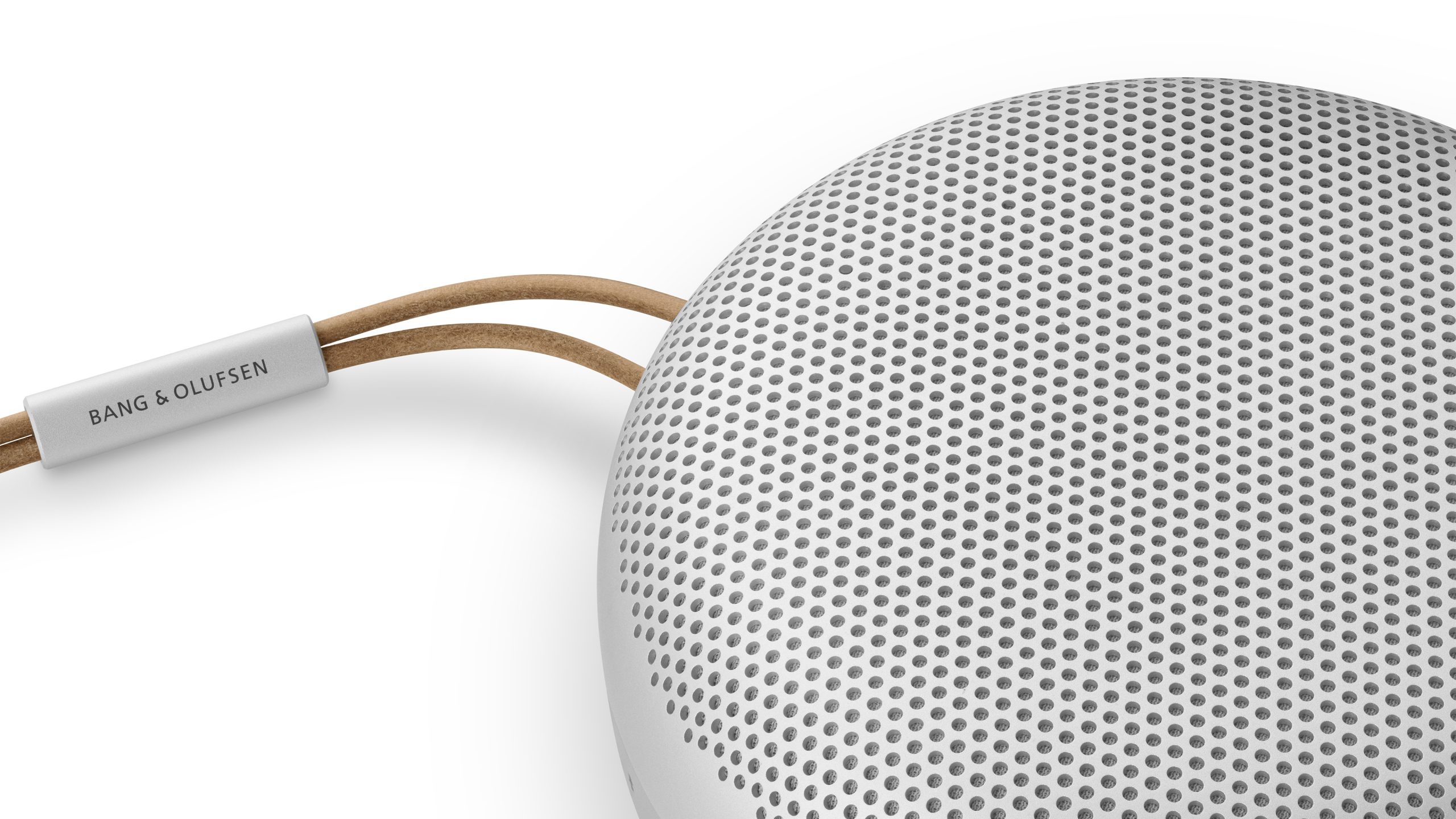 Conclusion
When the original A1 came to light, it was one of the best we had heard in that size, and that shot still holds.
The improvements in the second generation do not blow our hats off. But they are there and the price is unchanged so the recommendation holds. Most important is the improved battery life and water resistance, which means that the Beosound A1 is now far more suitable to take on a trip. And then one can only hope that the export market appreciates the voice control.