Products in this test
The mobile phone is an indispensable tool – and a beloved pastime – for most people. But if your everyday life is in the open air, it places high demands on electronics. The same goes for those who are looking forward to a canoe trip or festival during the holidays.
The solution is so-called toughphones, also known as artisan mobiles. A toughphone is, after all, a regular mobile that is packed so well that it can withstand heavy loads. The shell must be both waterproof and dustproof and act as a bumper that takes off from shocks and impacts.
In this test, we have looked at three of the mobile market's tough guys, where resilience counts more than finesse. And we have tested them on their own terms, that is, how well they perform when conditions are at their toughest.
But also to what extent they can be used to call, surf and run apps. We have also looked at any special features for outdoor use.
Hard-core phones have their own niche in the mobile universe, and the rules here are not the same as in the rest of the world. It is first and foremost about being robust. Speed ​​and design come second. In previous tests of toughphones, the results have been far below ordinary mobiles in all respects. It's not that bad anymore, and the three we tested are actually acceptably faster, and have screens that can measure up to both civilian models in both size and resolution. But they are primarily intended for tough work use, so you can not expect to use the tough mobile for games. When it comes to 3D graphics and processing power, the three mobiles we tested had roughly the same computing power as a year-old Huawei P30 Pro. Together!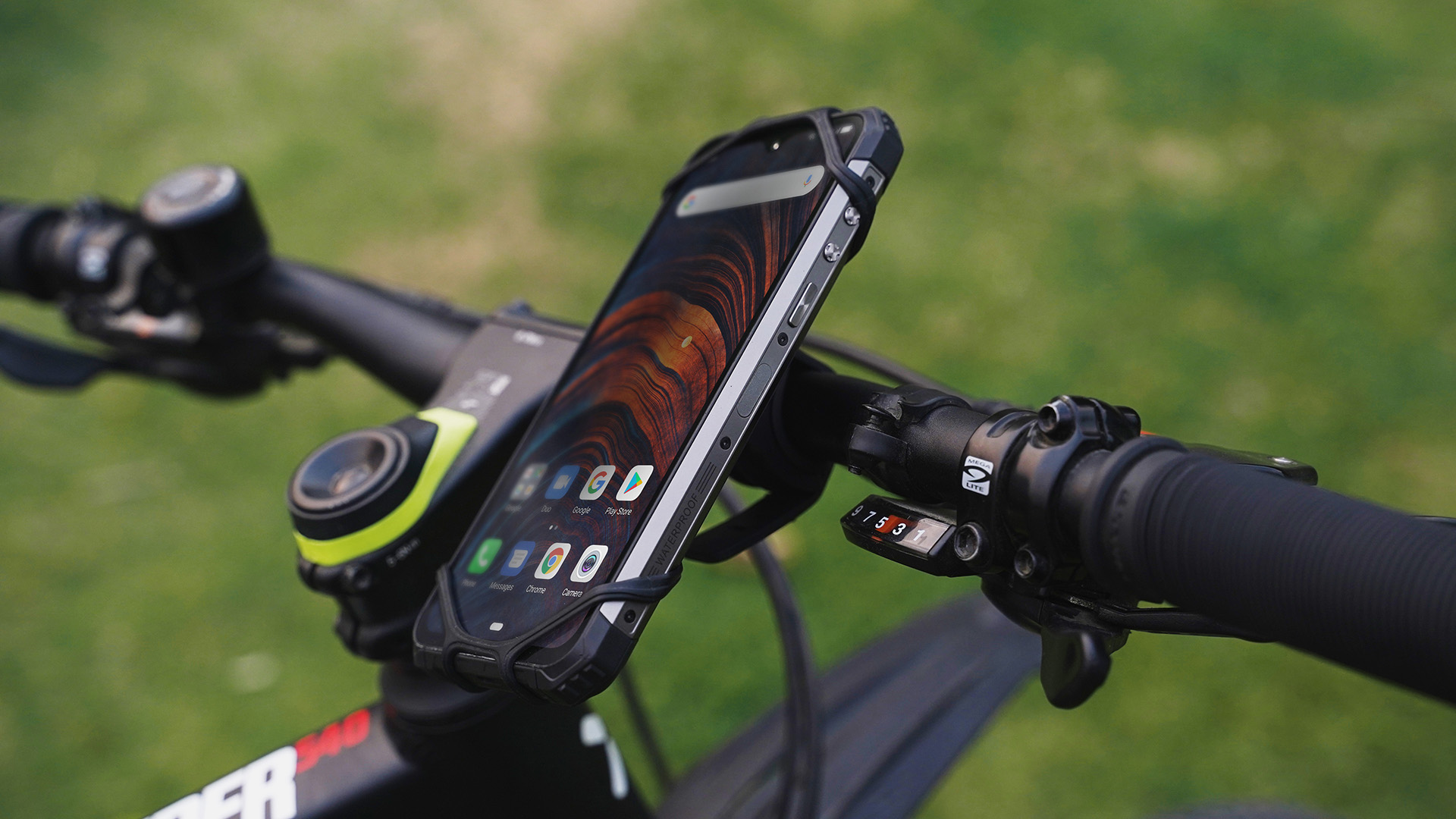 This is how we tested
Of course, when manufacturers claim that a phone is virtually impossible to destroy, we must take them at face value. We have therefore, in the name of science, systematically abused the test specimens. The phones have been dipped in water, rolled in sand and lost on the floor regardless of price and signed statements to treat the test objects gently.
Behind the rugged facade, the phones are constantly away from smartphones, so of course they should also be tested in the usual way in terms of speed, functionality and general user-friendliness.
What the IP numbers mean
When it comes to mobile phones and other electronics that can withstand heavy use, you always hit numbers that start with the letters IP.
The so-called IP classification (Ingress Protection Rating) is used to describe the degree to which the phone is dust and waterproof.
The IP classification thus does not say anything about how hard a load the phone can withstand, but only how resistant it is to foreign objects. Therefore, keep a close eye on whether it is also described how high the phone can withstand falling – and on what surface.
The first digit (0 to 6) is the dust density and the second digit (0 to 8) describes the water resistance. If the phone is to be completely tight, it should have a rating of 67 or 68. An IP68 phone (the highest density class) is completely dustproof and can withstand being at a depth of several meters for a long time.
Number explanation
First digit
0 – No protection
1 – Shielded. Objects up to 5 cm can penetrate.
2 – Pointing finger tight. Objects up to 12.5 mm can penetrate.
3 – Screws and nails are kept out. Objects below 2.5 mm can penetrate.
4 – Closed. Objects below 1 mm can still penetrate.
5 – Dust protected. Withstands being lost in the sand, but dust in small amounts can penetrate.
6 – Dustproof. No dust enters.
Second digit
0 – No protection
1 – Tight-fitting. Withstands calm, vertically dripping water for up to ten minutes.
2 – Rainproof. Withstands dripping water for up to ten minutes.
3 – Withstands calm flowing water for five minutes.
4 – Can be sprayed with water for five minutes.
5 – Can be flushed with a thin jet of water (up to 6.3 mm) for up to a quarter of an hour.
6 – Can be flushed with water jets of 1.25 cm under pressure, for example from a garden hose for up to three minutes.
7 – Withstands lying in water for up to half an hour at a depth of one meter.
8 – Can withstand lying continuously in water more than one meter deep (usually up to three meters deep).
9 – Withstands being flushed with 80 degree hot water under pressure for at least 3 minutes.
MIL-STD-810G
Another classification that will be able to perform with robust mobiles is the MIL-STD-810G. These are the requirements specifications that must be met for equipment to be used by the US military. However, in order to obtain the MIL-STD-810G, the product must actually be tested by a military body according to their standards. What is required is described in an 810-page document that can be read at this address:
http://www.atec.army.mil/publications/Mil-Std-810G/Mil-Std-810G.pdf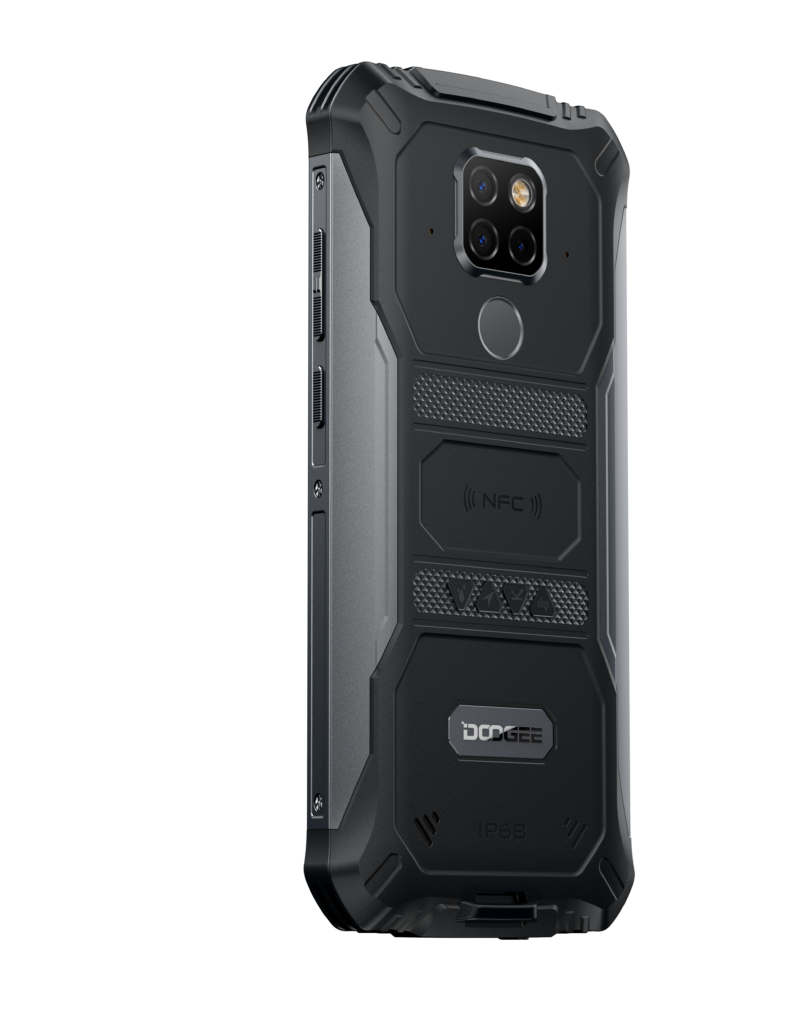 Powerbank with built-in smartphone
Doogee S68 Pro is cheap enough to buy as an extra phone, and it can act as a wireless charger for other devices.
Our verdict
Cheap enough that you can have it as an extra phone for rough use. Long battery life. Wireless charging - both ways!
The largest and heaviest phone in the test. Despite many cameras, the image quality is not something to write home about.
Classification: IP69K, MIL-STD-810G
Drop test: 1.5 m
CPU: 2.0 GHz Mediatek P70, octa-core
Card: Dual nanoSIM + MicroSD
Memory: 6 GB / 128 GB lower
Screen: 5.9 "- 2280 x 1080 pixels Gorilla Glass 4
Operating system: Android 9
Camera: 21 Mp / 8 Mp wide angle / 8 Mp telephoto / 16 Mp (selfie)
Wireless: 4G, Wi-Fi 802.11n, BT 4.1
Battery: 6,300 mAh
Dimensions / weight: 8.0 x 16.4 x 1.6 cm (WxHxD) / 304 g
Features: G-sensor, L-sensor, P-sensor, gyroscope, FM radio, wireless charging
Web: doogee.cc
show more
show less
Doogee is a manufacturer few Scandinavians have heard of. And it hopefully sounds more of quality and credibility in Chinese than it does in the western ears. In any case, those with seven years of experience are relatively experienced in the industry.
The Doogee S68 Pro looks like a typical artisan phone. The back is made of plastic, and two solid metal rails on the sides make it impact-resistant and torsionally stable. The corners are reinforced with solid "rubber bumpers", and the USB-C port is closed with a rubber cover. The screen, which is made of Gorilla Glass 4, is secured with an extra protection in plastic foil which, however, would not be completely stuck in the corners.
The screen is a sharp and comfortable FHD + screen of 2280 x 1080 pixels. That is about the same as on a regular mobile in the same price range. There is 6 GB of RAM and 128 GB of storage, so here you do not have to be limited just because you have chosen a craftsman model.
Not bulletproof
You can watch demo videos on Doogee's websites that will prove the durability of your mobile phone. Under "Doogee Rugged Phone Survival From Guns" you can see the phones being shelled. However, it is air rifles and pistols you shoot with. And you can see how the shotguns make holes in the screen. So the point of the demonstration is effectively pierced!
Some artisan phones are equipped with inventive features such as laser beams, rangefinders and infrared cameras. Doogee S68 Pro does not have that kind of ingenuity. There were, however, spirit levels, protractors and noise meters, but they all use sensors that are also found in ordinary mobiles.
What is new, on the other hand, is that the S68 Pro not only has wireless charging, but reverse wireless charging! So they can charge other mobiles from the abundant 6300 mAh battery!
Not for evening photography
There are three rear cameras on the Doogee S68 Pro, placed in a square together with the flash. In other words, it looks like a modern civilian smartphone. However, the image quality was not quite up-to-date. Outdoor photos in full daylight work fine, but the light sensitivity indoors is too low, even in relatively good lighting, where the other two in the test took well-lit sharp photos. And in dim lighting it goes completely wrong.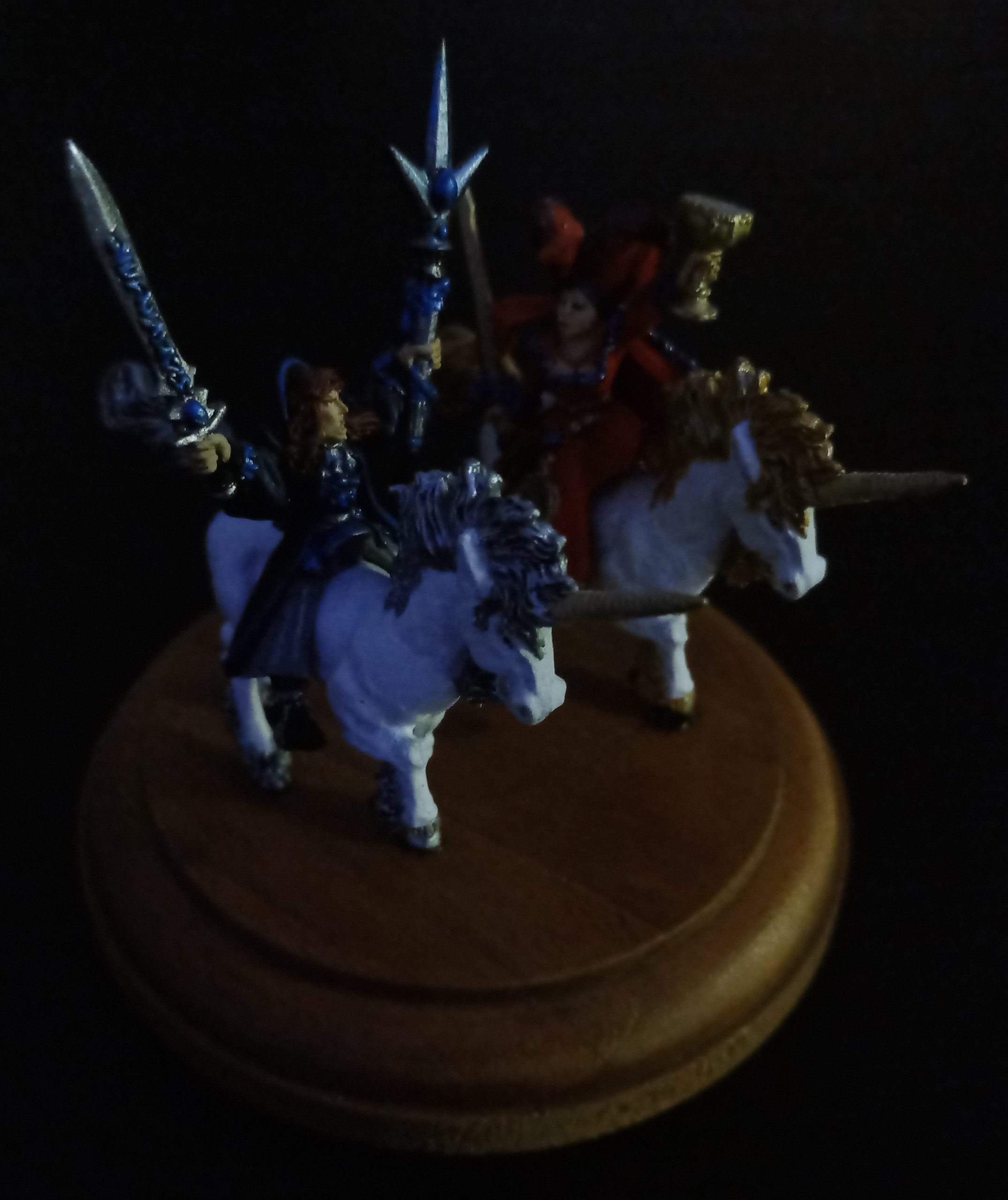 Benchmark
The processor is an eight-core Mediatek P70 at 2 GHz. It is far from a top model, but it handles everyday applications at acceptable speeds. GeekBench 5 finished with a score of 300 in single-core and 1405 in multi-core. The PCMark Work 2.0 test ended with a score of 7882, which is actually very useful.
Graphics are not Doogee's favorite. It shows both Basemark GPU with a score of 1741 and 3DMark Sling Shot Extreme with a result of 1260. It is far from impressive, but still the same as uleFone. And twice as good as the CAT S52.
Where Doogee sticks out of the field is on battery life. 13:02 hours demonstrates what it is intended for. Namely, to continue driving long after everyone else has given up.
Physical test
Doogee S68 Pro is certified according to IP68, which means that it can withstand being in water for hours. It also complies with IP69K, which means that it can withstand being high-pressure flushed with almost boiling water. Therefore, it also managed the stay in a bucket of water without problems. The one and a half meter free fall to the concrete floor on the back, screen and corners, respectively, did not impress the Doogee either, except for small remnants of paint – from the floor.
Conclusion
The Doogee S68 Pro is a solid phone at a price that anyone can afford. It does not have the imaginative features that one sees in the top models. On the other hand, it is not more expensive than that you can buy it as a supplement to the regular mobile, for use on the camping trip or festival. Where it can run for days on a single charge. If you do, you should probably concentrate on the experiences while you are there, and do not take pictures – because they will not be memorable.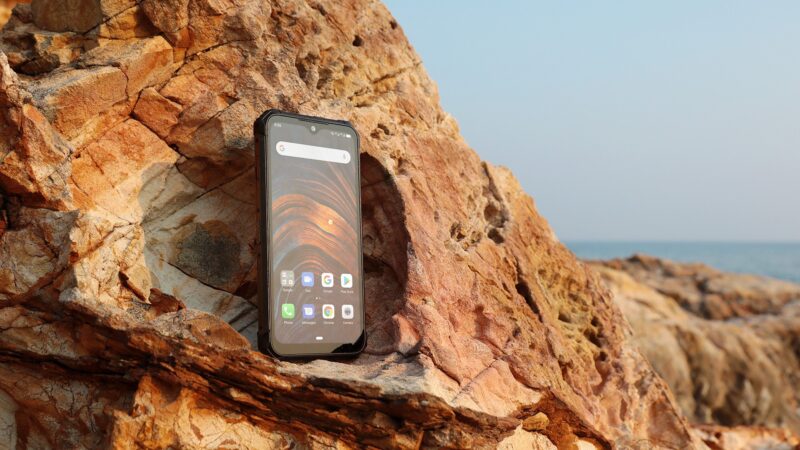 For impractical photographers
uleFone Armor 7 is a Solid phone with a few fun tricks up its sleeve - and not least a very good camera.
Our verdict
Large and very nice screen, wireless charging - and a camera in a quality we have not seen before in a toughphone.
Mediocre processor, and 3D graphics are nothing to brag about.
Classification: IP69K, MIL-STD-810G
Drop test: up to 1.2 m
CPU: Mediatek 2.0 GHz P90, octa-core
Card: nanoSIM + MicroSD
Memory: 8 GB / 128 GB lower
Screen: 6.3 ", 2,340 x 1,080 pixels
Operating system: Android 9
Camera: 48 MP f / 1.7 wide angle / 16 MP f / 2.0 wide angle AF / 8 MP f / 2.4 telephoto / 16 MP (selfie)
Inputs: USB-C
Wireless: 4G, Wi-Fi 802.11ac, BT 5.0
Battery: 5,500 mAh
Dimensions / weight: 8.1 x 16.6 x 1.4 cm (WxHxD) / 290 g
Features: FM radio, accelerometer, gyro, compass, heart rate monitor, air pressure, coulombmeter
Web: ulefone.com
show more
show less
As with Doogee, Chinese uleFone is not a brand we are used to seeing on Scandinavian store shelves. But the company offers a comprehensive range of both regular mobiles and solid phones.
uleFone Armor 7 is cut over the same load as the Doogee S68 Pro. And to such an extent that one can suspect them to come from the same factory. The metal rails on the side, the shockproof corners and the screws look like confusion. However, the UleFone Armor 7 is a little bigger and a little slimmer in a way that approaches elegance without quite reaching there.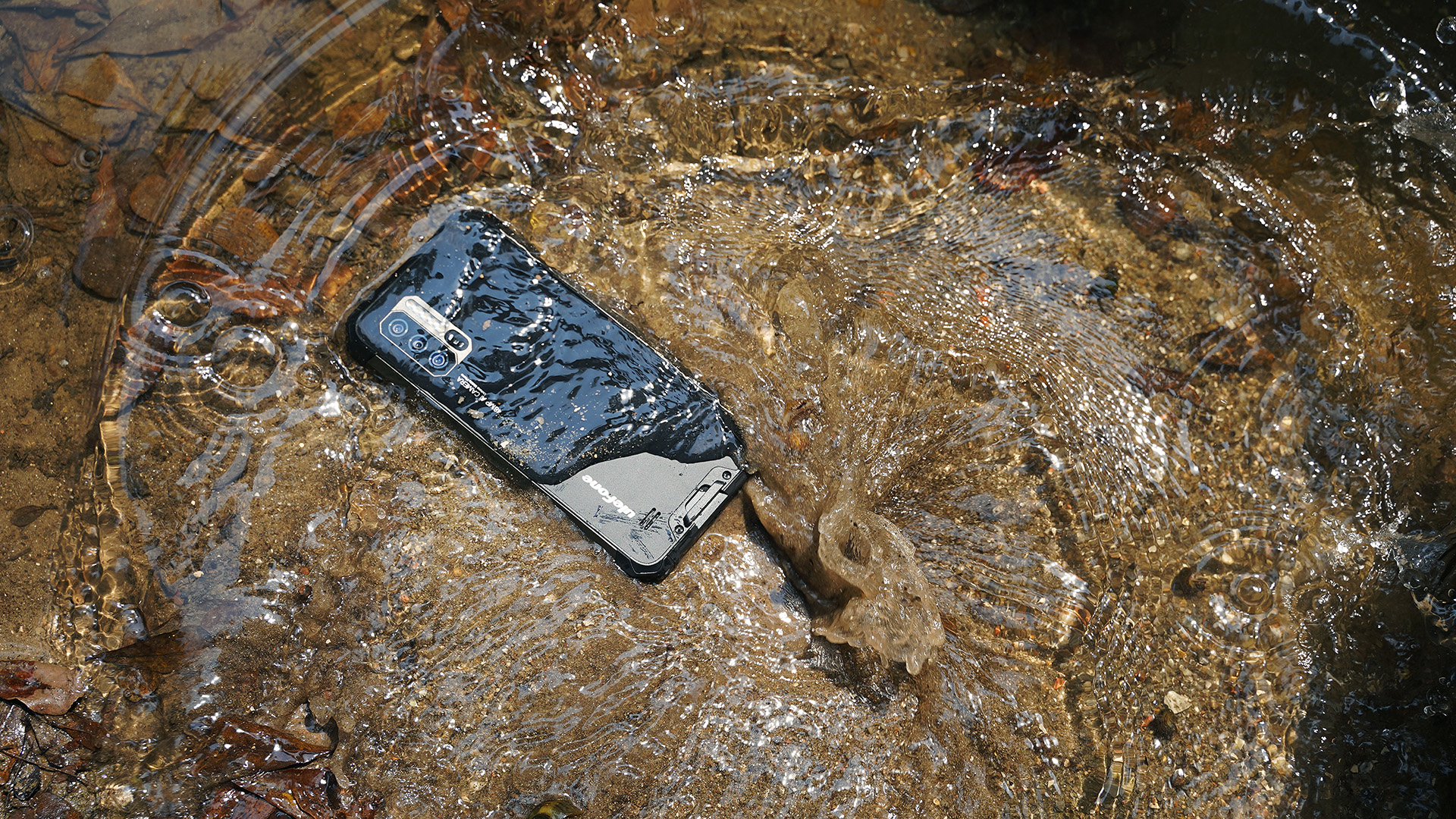 The screen is 6.3 inches in diagonal and with a resolution of 2340 x 1080 pixels. For a solid mobile, the frame is quite narrow, and in the right lighting, Armor 7 can quickly be confused with a regular mobile. If you disregard the fact that it is twice as thick. The screen is protected with an extra layer of foil
The phone is equipped with 8 GB RAM and 128 GB storage. Just like a regular mobile.
Same tool everywhere
Also inside, there are many similarities between uleFone and Doogee. The "toolbox" with practical apps for outdoor life and construction site contains many of the same programs. This applies to spirit levels, vertical lines, altimeters, magnifying glasses, noise meters and tools for hanging pictures. However, Armor 7 excels with its built-in sensors. Here you will therefore also find an air pressure gauge and heart rate monitor. The latter works by means of a photosensor on the back. It is smart, but also a little impractical, as you have to press your finger on the phone and stay still for the 40 seconds that the measurement lasts.
UleFone Armor can be charged wirelessly (if you encounter a Qi charger in the wilderness). You can also use your mobile phone as a powerbank for other devices with a USB cable.
Very good camera
The camera section in Armor 7 consists of three lenses. The main camera is not less than 48 Mp and with an aperture of 1.7. It's really very good, and that explains why Armor 7 excels in indoor photography. In fact, it takes better pictures in low light than CAT and especially Doogee manages in good lighting!
Should there not be enough light, the flash consists of no less than five powerful LEDs. It is enough to ensure good lighting at several meters distance.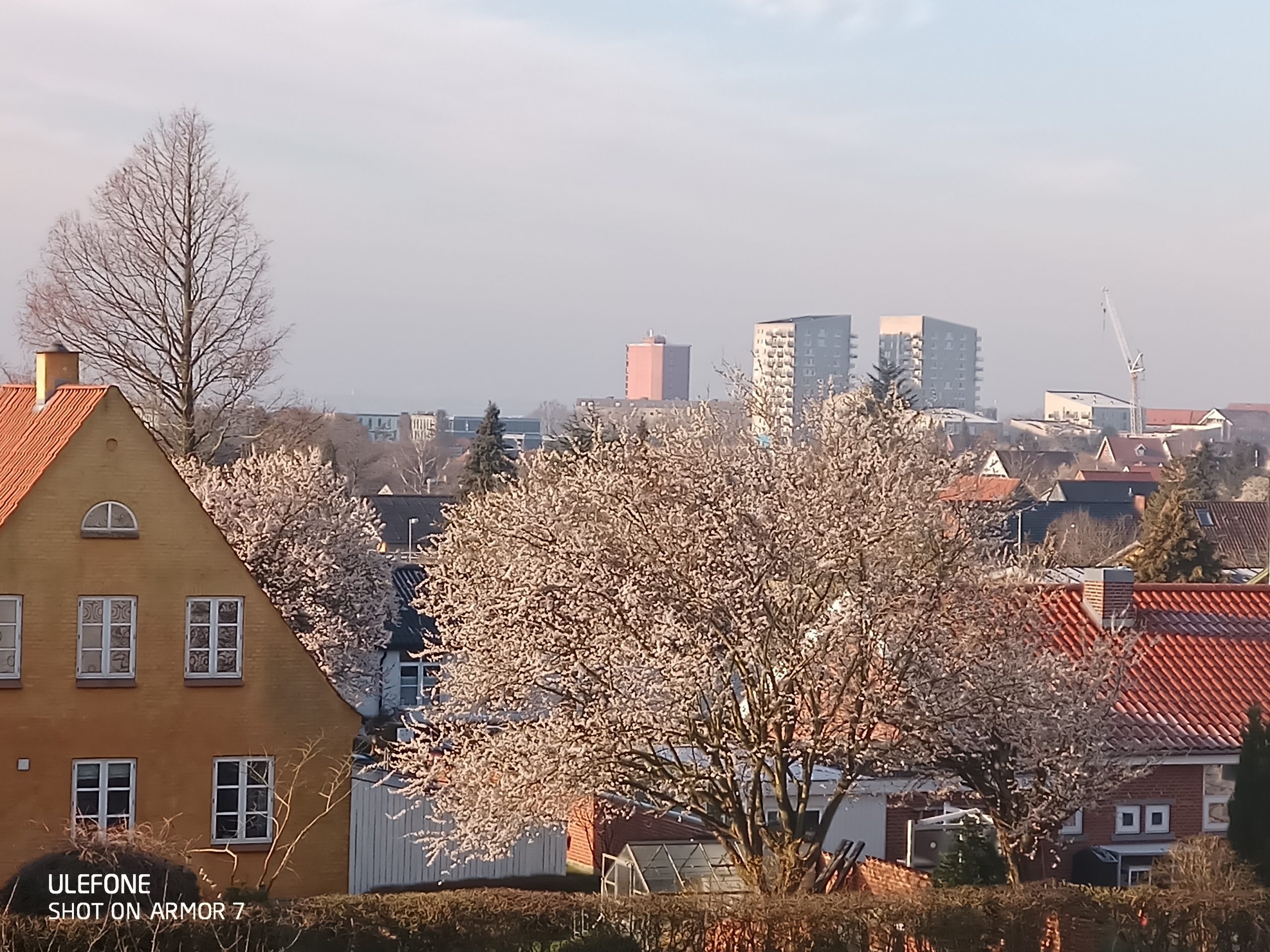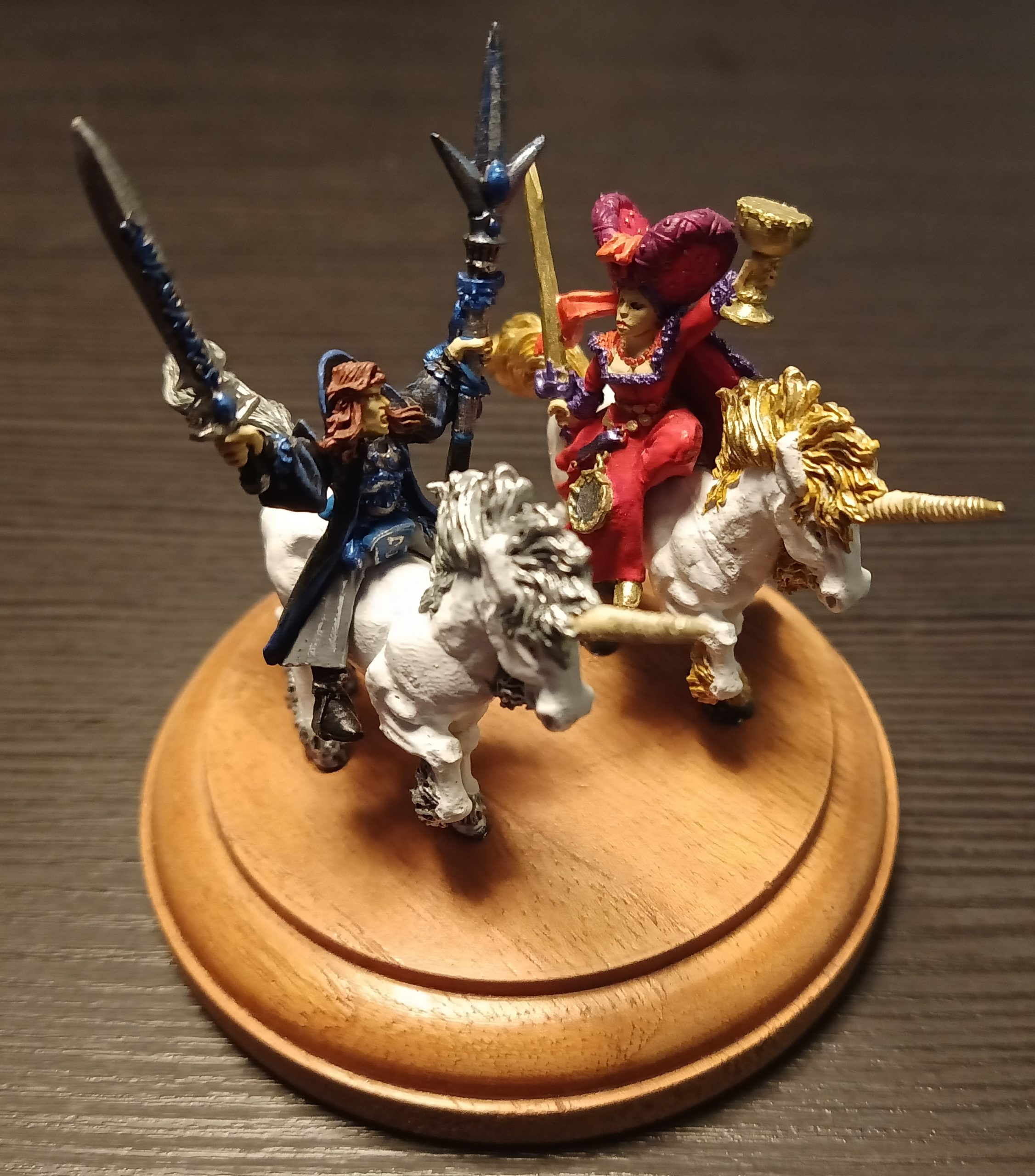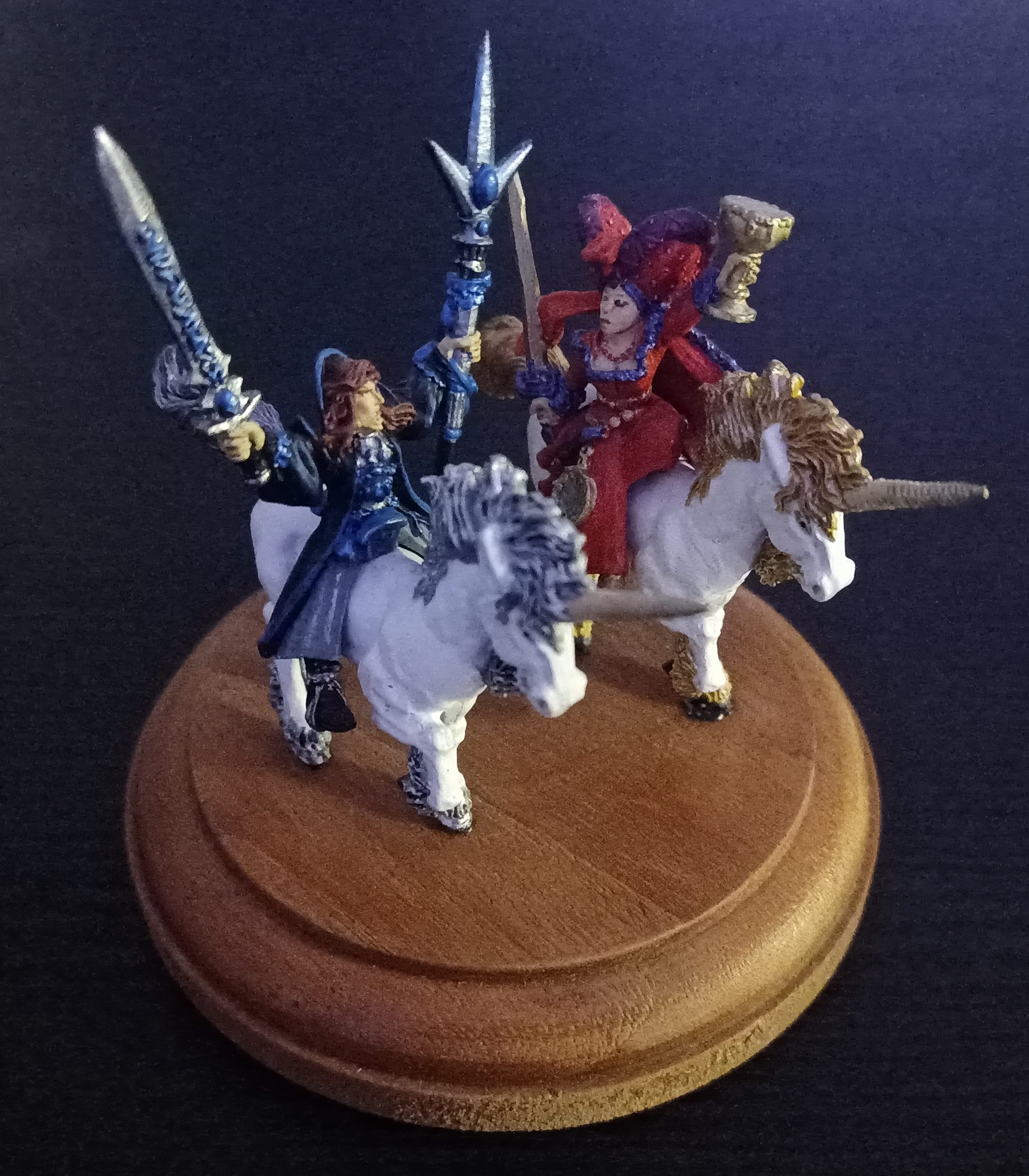 Benchmark
Like the other models in the test, uleFone uses an octacore processor from Mediatek. Here, however, there is a 2 GHz version of the P90, which is significantly stronger for AI calculations in particular. Something that benefits the camera.
In pure computing power, however, the differences to the Doogees P70 are small. Geekbench 5 finished with a score of 385 in single-core and 1480 in multi-core. The PCMark Work 2.0 test ended with a score of 9926, which is not only fine, but actually very nice.
Nor is Armor 7 a phone to choose for the sake of 3D graphics. The Basemark GPU finished with a score of 1673 and the 3DMark Sling Shot Extreme with a score of 1188. It is worse than the cheaper Doogee S86 Pro.
As a toughphone should be able to do, the Armor 7 is capable of running for a long time on a single charge. 8.43 h ensures that you do not run out of power on a two-day canoe trip.
Physical test
UleFone Armor 7 is specified according to both IP68 and IP69K. The first means that it can withstand lying at a depth of one and a half meters for half an hour. The second means that the phone can be rinsed with 80 degree hot water under pressure. A trip in a bucket of water therefore did not affect it in the least. Even if the USB-C port is not sealed.
Nor did the drop test, which consisted of one and a half meters of free fall to the concrete floor on the back, screen and corners, result in a single scratch in the paint.
Conclusion
UleFone is an unknown player, but they play on a track where none of the well-known mobile manufacturers want to join. And when Armor 7 does most things right, it becomes a winner.
It has managed to pair generally sensible hardware with a very good camera – and make it at an attractive price, where the only compromise you have to make in return is the size. Pedometer, heart rate monitor and compass are fixed features, but for training use you will probably prefer to have them in a smartwatch instead.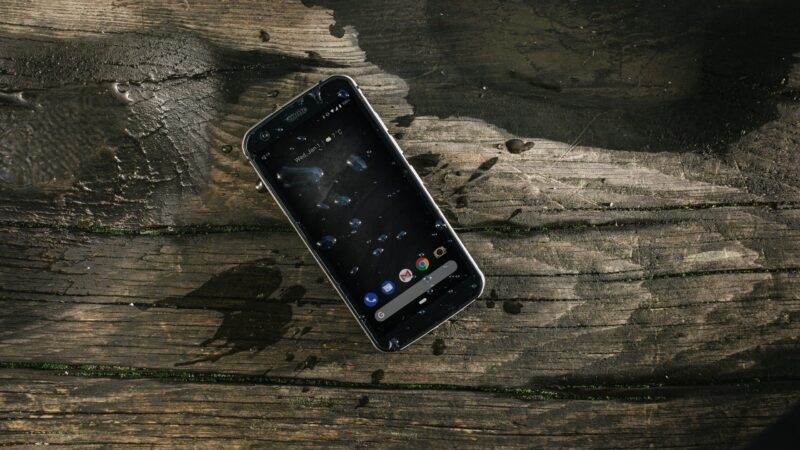 Sheep in wolf clothing
CAT's slimmest toughphone CAT S52 has nothing but its robust exterior to assert itself with.
Our verdict
The slimmest and prettiest designed rugged phone in the test. It is resistant to water, and also withstands rough treatment.
It is completely without special craft functions. It's slow for the most part - and extra slow for graphics.
Classification: IP68, MIL-STD-810G
CPU: 1.8 GHz Mediatek P35, octa-core
Card: Dual nanoSIM + MicroSD
Memory: 4 GB / 64 GB storage
Screen: 5.7 "- 1,440 x 720 pixels Gorilla Glass 6
Operating system: Android 9
Camera: 12 Mp f1.8 wide angle / 8 Mp selfie
Wireless: 4G, BT 5.0, Wi-Fi 802.11ac
Battery: 3100 mAh
Dimensions / weight: 7.7 x 15.8 x 1.0 cm (WxHxD) / 210 g
Features: fingerprint reader, FM radio, accelerometer, gyro, compass
Web: catphones.com
show more
show less
CAT is the closest you get to a brand within the solid mobiles. The name is not only known from construction machinery, where they are the world's largest, but also from solid footwear and thus telephones – both manufactured on license. Over the years, we have tested several CAT-marked phones, most recently the powerful S61.
The CAT S52 is a mid-range phone, and at first glance it looks like a regular, slightly thick mobile. A metal frame all the way around the phone is the only thing that reveals that it is a toughphone. The screen is 5.7 inches, but seems immediately larger as the entire front is covered by a continuous black surface of Gorilla Glass 6, and there is more than an inch of space above and below the screen. The resolution is 1440 x 720 pixels.
It has 4 GB of RAM and 64 GB of storage. That is half of what you get on uleFone, and even if it is sufficient, there will be limitations for advanced users. In practice, it is probably the speed, and not the memory, that sets limits on its use. Despite a generous number of cores, the processor is sluggish, so every press of an icon is followed by a pause before the app opens.
No party tricks
When we tested the CAT S61 mobile, the infrared FLIR camera was the very special party trick. S52 does not have that kind of ingenuity. In fact, it does not accommodate a single sensor or app beyond the ordinary. However, the S52 has got a fingerprint reader, which is comfortable in daily use. Especially since you can not unlock your mobile with the selfie camera.
The battery is 3100 mAh, which is pretty fat on a phone that is intended to be used far from the socket. Wireless charging is not available either.
Simple but good camera
At a time when the number of lenses is growing for each mobile generation, the CAT S52 has only a single 12 Mp wide-angle camera on the back, so you have to do without super zoom and advanced focusing.
The optics that are there are fortunately quite sensible and bright, so the pictures are quite acceptable. Indoor images in good lighting have natural colors, although you can clearly see that the images are heavily processed. In low light, the details flow together, and the noise reduction is so powerful that the image becomes hazy.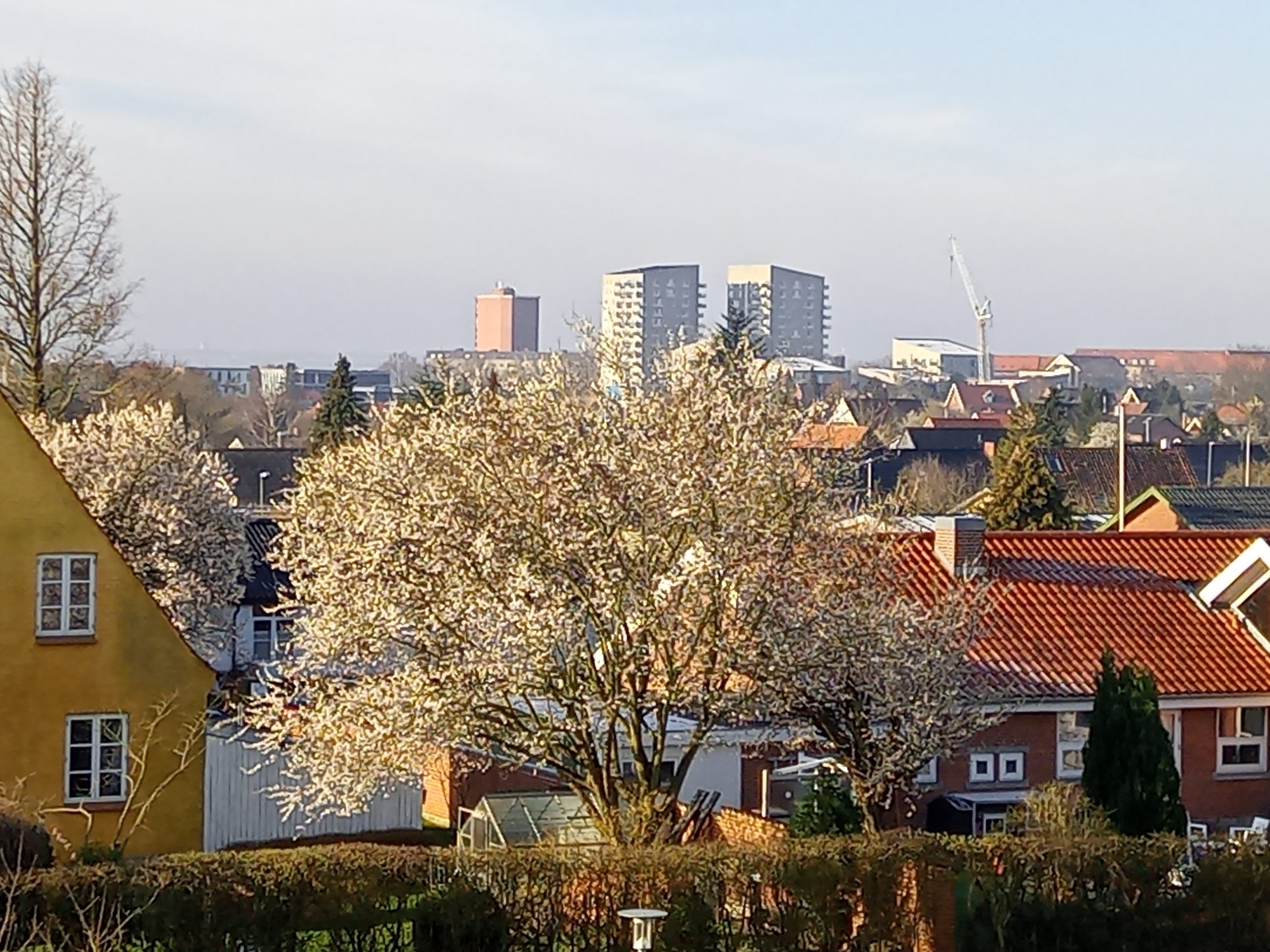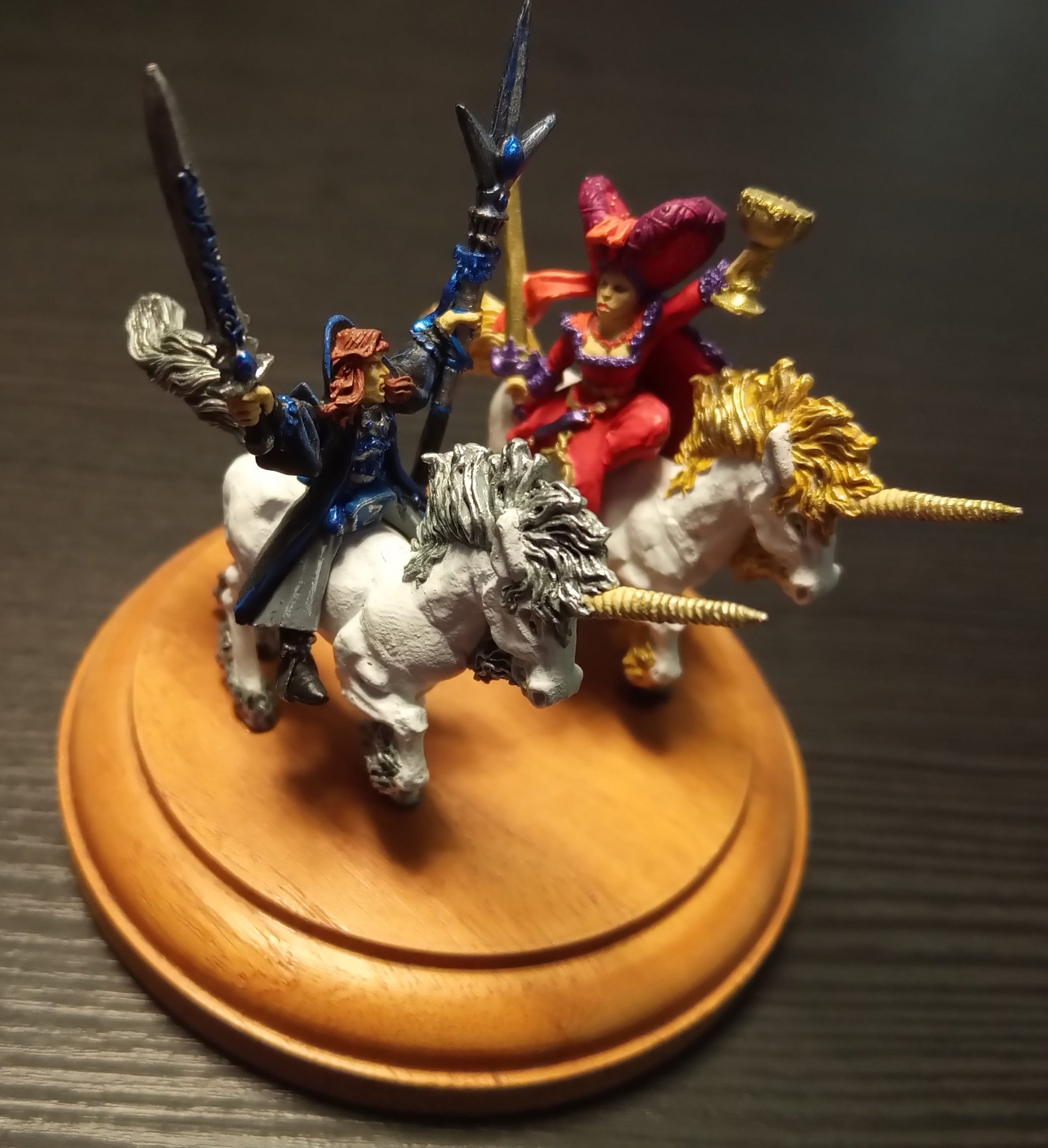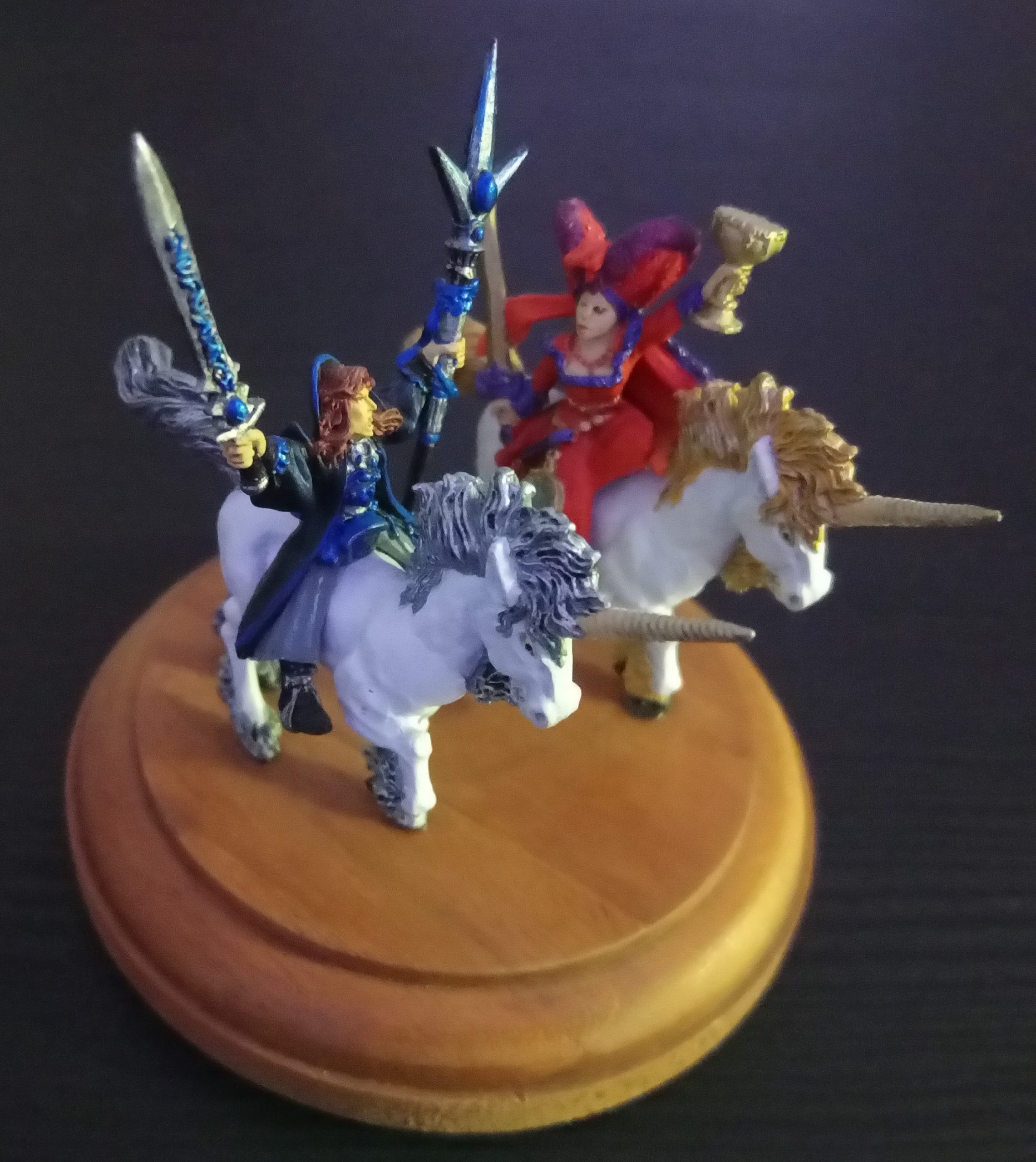 Benchmark
The processor is an eight-core Mediatek P35 at 1.8 GHz. Although both the number of cores and the working speed on paper are high, we are in the absolute economy class. It reveals the Geekbench 5 test with a result of 166 in single-core and 1000 in multi-core. It is with good margin the lowest of the test. The PCMark Work 2.0 test gave a score of 5508.
The worst thing, however, is with the graphics tests: 3DMark Sling Shot Extreme ended with a score of 511. That is less than half of the phones from Doogee and UleFone. And about a tenth of my own one year old Huawei P30 Pro! The Basemark GPU test shows the same trend with a result of 710.
Although the battery is only half the size of the competition, the battery test went relatively well. Eight hours is a respectable result. But the low-resolution screen and slow processor use less power by comparison.
Physical test
CAT S52 is IP68 certified, which in this case must be interpreted in such a way that it can withstand lying at a depth of 1.5 meters for up to 35 minutes. It therefore managed without problems for half an hour in a bucket of water, even though the USB-C port and headphone input can not be covered. One and a half meters of free fall to the concrete floor on the back, screen and corners, respectively, was carried out without a scratch, and everything seemed normal afterwards.
Conclusion
CAT S52 is a pretty nice and not particularly expensive toughphone that can be a tempting choice if you do not want to go around with a large, heavy lump of a craftsman's phone in your pocket.
In terms of robustness, it fully meets the requirements, and it is as unaffected by water and rough treatment as its physically larger competitors. In terms of performance and features, however, the S52 ends up last. It offers no special features to the outdoors, and it is difficult to find an equally slow cell phone.