John Hvidlykke
Published

2020-09-02 - 9:50 am
The mobile phone is an indispensable tool – and a beloved pastime – for most people. But if your everyday life is in the open air, it places high demands on electronics. The same goes for those who are looking forward to a canoe trip or festival during the holidays.
The solution is so-called toughphones, also known as artisan mobiles. A toughphone is, after all, a regular mobile that is packed so well that it can withstand heavy loads. The shell must be both waterproof and dustproof and act as a bumper that takes off from shocks and impacts.
In this test, we have looked at three of the mobile market's tough guys, where resilience counts more than finesse. And we have tested them on their own terms, that is, how well they perform when conditions are at their toughest.
But also to what extent they can be used to call, surf and run apps. We have also looked at any special features for outdoor use.
Hard-core phones have their own niche in the mobile universe, and the rules here are not the same as in the rest of the world. It is first and foremost about being robust. Speed ​​and design come second. In previous tests of toughphones, the results have been far below ordinary mobiles in all respects. It's not that bad anymore, and the three we tested are actually acceptably faster, and have screens that can measure up to both civilian models in both size and resolution. But they are primarily intended for tough work use, so you can not expect to use the tough mobile for games. When it comes to 3D graphics and processing power, the three mobiles we tested had roughly the same computing power as a year-old Huawei P30 Pro. Together!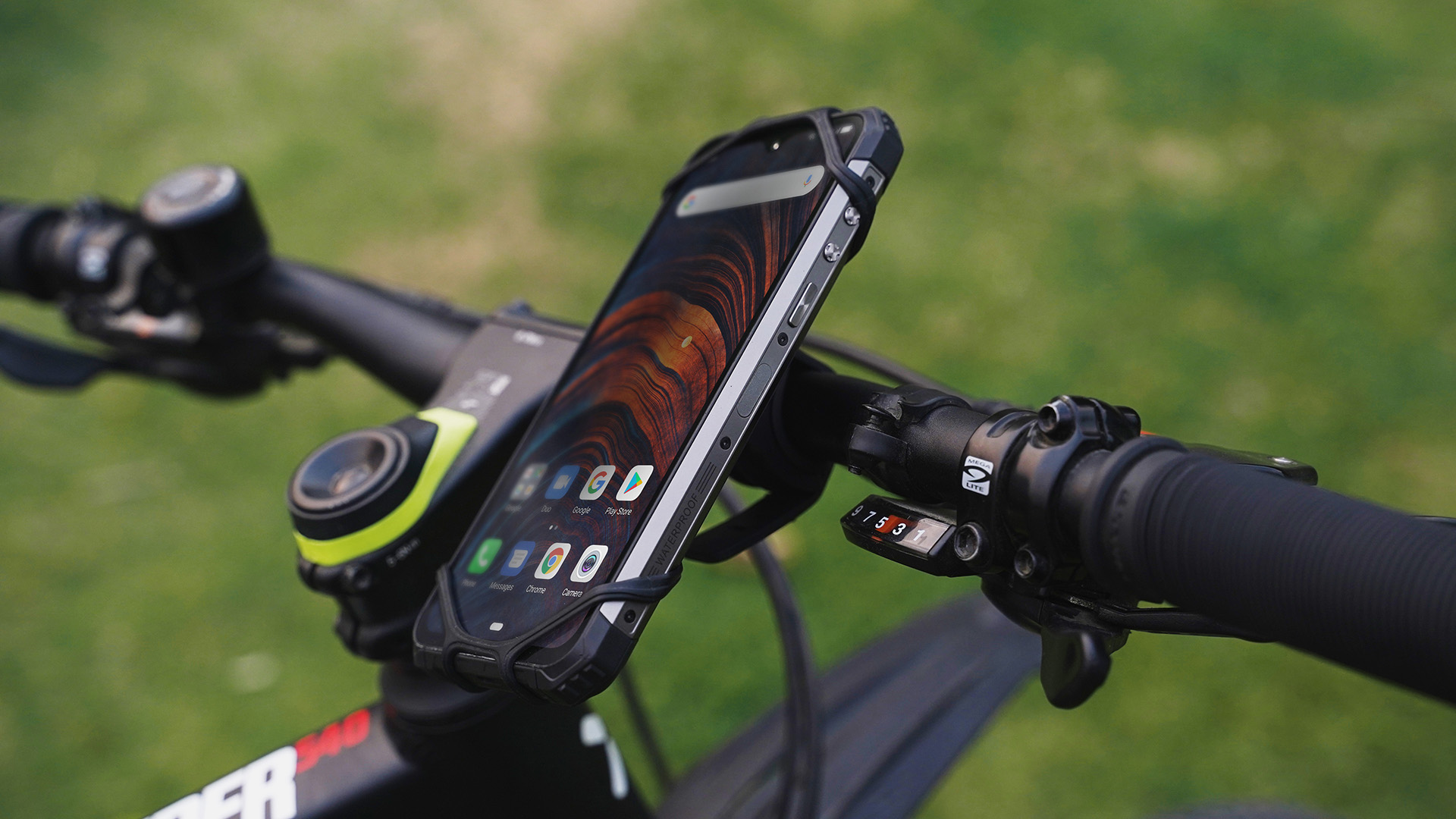 This is how we tested
Of course, when manufacturers claim that a phone is virtually impossible to destroy, we must take them at face value. We have therefore, in the name of science, systematically abused the test specimens. The phones have been dipped in water, rolled in sand and lost on the floor regardless of price and signed statements to treat the test objects gently.
Behind the rugged facade, the phones are constantly away from smartphones, so of course they should also be tested in the usual way in terms of speed, functionality and general user-friendliness.
What the IP numbers mean
When it comes to mobile phones and other electronics that can withstand heavy use, you always hit numbers that start with the letters IP.
The so-called IP classification (Ingress Protection Rating) is used to describe the degree to which the phone is dust and waterproof.
The IP classification thus does not say anything about how hard a load the phone can withstand, but only how resistant it is to foreign objects. Therefore, keep a close eye on whether it is also described how high the phone can withstand falling – and on what surface.
The first digit (0 to 6) is the dust density and the second digit (0 to 8) describes the water resistance. If the phone is to be completely tight, it should have a rating of 67 or 68. An IP68 phone (the highest density class) is completely dustproof and can withstand being at a depth of several meters for a long time.
Number explanation
First digit
0 – No protection
1 – Shielded. Objects up to 5 cm can penetrate.
2 – Pointing finger tight. Objects up to 12.5 mm can penetrate.
3 – Screws and nails are kept out. Objects below 2.5 mm can penetrate.
4 – Closed. Objects below 1 mm can still penetrate.
5 – Dust protected. Withstands being lost in the sand, but dust in small amounts can penetrate.
6 – Dustproof. No dust enters.
Second digit
0 – No protection
1 – Tight-fitting. Withstands calm, vertically dripping water for up to ten minutes.
2 – Rainproof. Withstands dripping water for up to ten minutes.
3 – Withstands calm flowing water for five minutes.
4 – Can be sprayed with water for five minutes.
5 – Can be flushed with a thin jet of water (up to 6.3 mm) for up to a quarter of an hour.
6 – Can be flushed with water jets of 1.25 cm under pressure, for example from a garden hose for up to three minutes.
7 – Withstands lying in water for up to half an hour at a depth of one meter.
8 – Can withstand lying continuously in water more than one meter deep (usually up to three meters deep).
9 – Withstands being flushed with 80 degree hot water under pressure for at least 3 minutes.
MIL-STD-810G
Another classification that will be able to perform with robust mobiles is the MIL-STD-810G. These are the requirements specifications that must be met for equipment to be used by the US military. However, in order to obtain the MIL-STD-810G, the product must actually be tested by a military body according to their standards. What is required is described in an 810-page document that can be read at this address:
http://www.atec.army.mil/publications/Mil-Std-810G/Mil-Std-810G.pdf
Products in this test
Doogee S68 Pro
Powerbank with built-in smartphone
Doogee S68 Pro is cheap enough to buy as an extra phone, and it can act as a wireless charger for other devices.
Cheap enough that you can have it as an extra phone for rough use. Long battery life. Wireless charging - both ways!
The largest and heaviest phone in the test. Despite many cameras, the image quality is not something to write home about.
uleFone Armor 7
For impractical photographers
uleFone Armor 7 is a Solid phone with a few fun tricks up its sleeve - and not least a very good camera.
Large and very nice screen, wireless charging - and a camera in a quality we have not seen before in a toughphone.
Mediocre processor, and 3D graphics are nothing to brag about.
CAT S52
Sheep in wolf clothing
CAT's slimmest toughphone CAT S52 has nothing but its robust exterior to assert itself with.
The slimmest and prettiest designed rugged phone in the test. It is resistant to water, and also withstands rough treatment.
It is completely without special craft functions. It's slow for the most part - and extra slow for graphics.