We've called Motorola the 'King of the Middle Class' so many times, it's getting embarrassing. It's time to find a new way to phrase it. Because of course we're counting on Chinese-owned Motorola to keep launching affordable, high-quality smartphones. Like the so-called Edge series, of which this year alone we've tested two phones – the Motorola Edge 30 and Motorola Edge 30 Pro – both of which have received high marks, being Best in Test and Specially Recommended respectively.
But the up-and-coming handset maker has bigger ambitions than serving users who just want a good smartphone for little money. Indeed, it's at the expensive end of the mobile market that money is made and a strong brand established, so Motorola is slowly trying its hand at true top-of-the-range models to compete with the iPhone and Samsung's Galaxy S models. It began with the Motorola Razr flip phone, which was sadly unsuccessful, but now the Chinese have come up with a new top model in the Edge range, the Motorola Edge 30 Ultra, which we've been eagerly testing. And we have to say that this is something else entirely.
Today, the mobile phone manufacturer is owned by Chinese Lenovo, but it certainly wasn't always that way. In fact, Motorola was among the biggest mobile phone manufacturers, competing with Ericsson and Nokia for market share in the already valuable mobile phone market back in the 90s.
Originally an American company founded back in 1928, Motorola manufactured radio equipment and electronics, and introduced its first mobile phone as early as 1983. In 1998, two thirds of the company's turnover came from mobile phone sales.
In the mid-'00s, Motorola had great success with the Motorola Razr flip phone, which sold 120 million units worldwide. But after Apple launched the first iPhone in 2007, and smartphones came to dominate the mobile market in the years to come, things went downhill for Motorola, which was acquired by Google in 2011.
In the three years that followed, Motorola launched several smartphones under their own name under Google ownership – such as the Motorola Moto X – but also a precursor to the current Google Pixel smartphones, the Google Nexus 6, was produced by Motorola.
In 2014, however, it was announced that Google would sell Motorola to Lenovo. The purchase was finalised in autumn 2014, and in the years since Motorola has launched a wide range of smartphones, mainly in the budget and mid-range.
At the time of writing, Motorola has a market share of around 2.4% of the total mobile market worldwide. By comparison, the company was alternately the second and third largest mobile phone manufacturer in the world when it was American-owned.
Design and appearance
You can tell with the naked eye that the Motorola Edge 30 Ultra is different and more luxurious than the other mobiles in the Edge series – or any other Motorola smartphone for that matter.
The phone is available in two stylish colours – Interstellar Black and Starlight White – and the back is matt with a subtle Motorola logo in the centre. The phone is slim, and that means the camera module is going to seem a bit bulky. The Motorola Edge 30 Ultra does tilt when placed on a hard surface, which is a slight annoyance.
But otherwise, it's a very well-built and robust smartphone with a slightly curved screen, aluminium frame and both buttons (for volume adjustment and power on/off respectively) located on the right side, which is a nice little touch.
The phone is IP52 certified, while the screen is protected by Gorilla Glass 5. It's not the most up-to-date standard, but should ensure that the Edge 30 Ultra can withstand being dropped from a height of one and a half metres, as well as being dust and splash-proof. So make sure your phone doesn't get too wet in heavy rain, and especially don't drop it in the toilet.
A more robust Gorilla Glass and a better IP certification would certainly have made the Motorola Edge 30 Ultra more expensive, even though it would have suited a top model. The fifth-generation Gorilla Glass used is from 2016, while the present Gorilla Glass Victus version from 2020 can withstand longer drops and is more resistant to scrapes and scratches. When it comes to IP certification, the phone at least has an IP certification where another top model in the same price range, the OnePlus 10 Pro, has to do without entirely.
We think Motorola has chosen a reasonable balance between robustness and price, and in any case it's a marked improvement over previous models in the Edge range. The Motorola Edge Pro, for example, had to make do with Gorilla Glass 3.
Screen and sound
And there's good reason to pay a little extra to protect the screen, because it's good! The pOLED panel measures 6.67 inches and has FHD+ resolution and a refresh rate of 144 Hz (this is set manually, but you can also choose a dynamic refresh rate of up to 120 Hz).
We're a little puzzled by the resolution, which doesn't exactly scream high-end. On the other hand, the Motorola Edge 30 Ultra offers bright colours and good contrast, and the screen is extremely bright (up to 1250 nit), so it can also be used outdoors in sunshine without any problems. This is a significant improvement over the cheaper Motorola Edge 30 Pro, where one of our criticisms was the screen's low brightness (max. 660 nit).
As mentioned, the screen is slightly curved along the edges and also offers so-called edge lights that let the user choose between five colour options, which should then draw attention to a new notification. You assign a specific colour to a specific notification, so the phone lights up in red when the boss calls, for example …
Of course, the Edge 30 Ultra delivers excellent stereo sound from the built-in speakers, making it suitable for both gaming and other entertainment.
Camera
Perhaps the most ambitious feature of the Motorola Edge 30 Ultra is the camera. Not because the Chinese have started collaborating with companies like Leica or Hasselblad – they leave that to their Chinese counterparts from Xiaomi and OnePlus – but because the phone has got the most extreme camera specs on a Motorola phone ever.
First of all, the Edge 30 Ultra has a main camera sensor of an insane 200 megapixels. The sensor is designed to capture more light by combining 16 pixels into a 2.56μm Ultra Pixel, says Motorola. Ergo, the camera normally delivers images at 12 megapixel resolution – with quality enhanced by 16x pixel binning – but it's also possible to manually set the camera to take images at the full 200 megapixels. However, this only makes sense if you have plenty of light available and need to photograph a subject packed with detail. Not least because each image file takes up around 60 megabytes!
The phone is also equipped with a 50 megapixel ultra wide angle lens (which also functions as a macro lens) and a 12 megapixel telephoto lens with 2x optical zoom. The front camera is a full 60 megapixels.
Now this sounds very promising, but despite their ambitions, Motorola doesn't quite get the camera right this time either. It's not the first time we've had to criticise Motorola's camera performance. As recently as last spring, we had to conclude that the Motorola Edge 30 Pro fell short when it came to image quality. The Motorola Moto G200 5G with 108 megapixel lens was also a real disappointment on the camera front.
However, the Motorola Edge 30 Ultra does deliver fine images in most everyday situations, and the portrait function with bokeh effect, for example, gives a good result. But where Motorola promises that the large sensor should deliver sharp and bright images, we find that our test images become a bit blurry and flat, even if the subject is in fact detailed and offers plenty of natural contrasts.
Images at full 200 megapixel resolution offer a high level of detail, of course, but the sheer number of pixels does little to change either colour rendition or the lack of contrast.
In short, the Motorola Edge 30 Ultra does not live up to expectations as far as the camera is concerned. Of course, it can be used by most people to take satisfactory photos in everyday situations, but photo enthusiasts should probably be looking for another phone.
While Motorola promises that the large sensor will deliver sharp and bright images, we find that our test images become a bit blurry and flat, even though the subject is in fact detailed and offers plenty of natural contrasts. (Photo: Peter Gotschalk)
Performance and features
If you're looking for high performance and fast charging, the Motorola Edge 30 Ultra is a no-brainer. Our benchmark tests show that, in terms of raw processing power, the phone is on par with the Samsung Galaxy Z Fold 4 and Asus Zenfone 9 – both phones we've given high marks and which come with Qualcomm's latest Snapdragon 8+ Gen 1 processor, as does the Edge 30 Ultra – and that goes for everyday use, too, where the Motorola Edge 30 Ultra is among the fastest Android phones we've tested.
In addition, battery life is top notch, just as the Edge 30 Ultra also offers extremely fast charging, whether we're talking wired or wireless charging. A 125W charger is included, which charges the battery from 0 to 100 percent in under half an hour.
So there's no wearing out the phone, and when you do need power at the end of the day, the Edge 30 Ultra can be fully charged in the time it takes to drink a cup of coffee. Impressive.
Conclusion
The Motorola Edge 30 Ultra is the Lenovo-owned mobile manufacturer's best bid for an absolute top mobile in recent times. In particular, the towering performance, long battery life and fast charging lift the overall impression significantly. Moreover, the Edge 30 Ultra is stylishly and elegantly designed, and although it doesn't use the very latest technologies to protect the phone, it is well protected against scratches and glass damage, as well as being dust and splash-proof. The screen is nice and bright, while the fast refresh rate ensures a smooth user experience. So you can live with the fact that the screen resolution could have been higher.
Unfortunately, the camera drags down the overall rating. Ambitions have clearly been high, but perhaps Motorola should consider following in the footsteps of Xiaomi and OnePlus, who have both allied themselves with camera experts from Leica and Hasselblad respectively. This has given the two manufacturers' flagship products a boost that Motorola could also do with. If anything, it would have guaranteed the Motorola Edge 30 Ultra our absolute top rating if the image quality had been better. Now it has to 'settle' for our second best score and a special warm recommendation.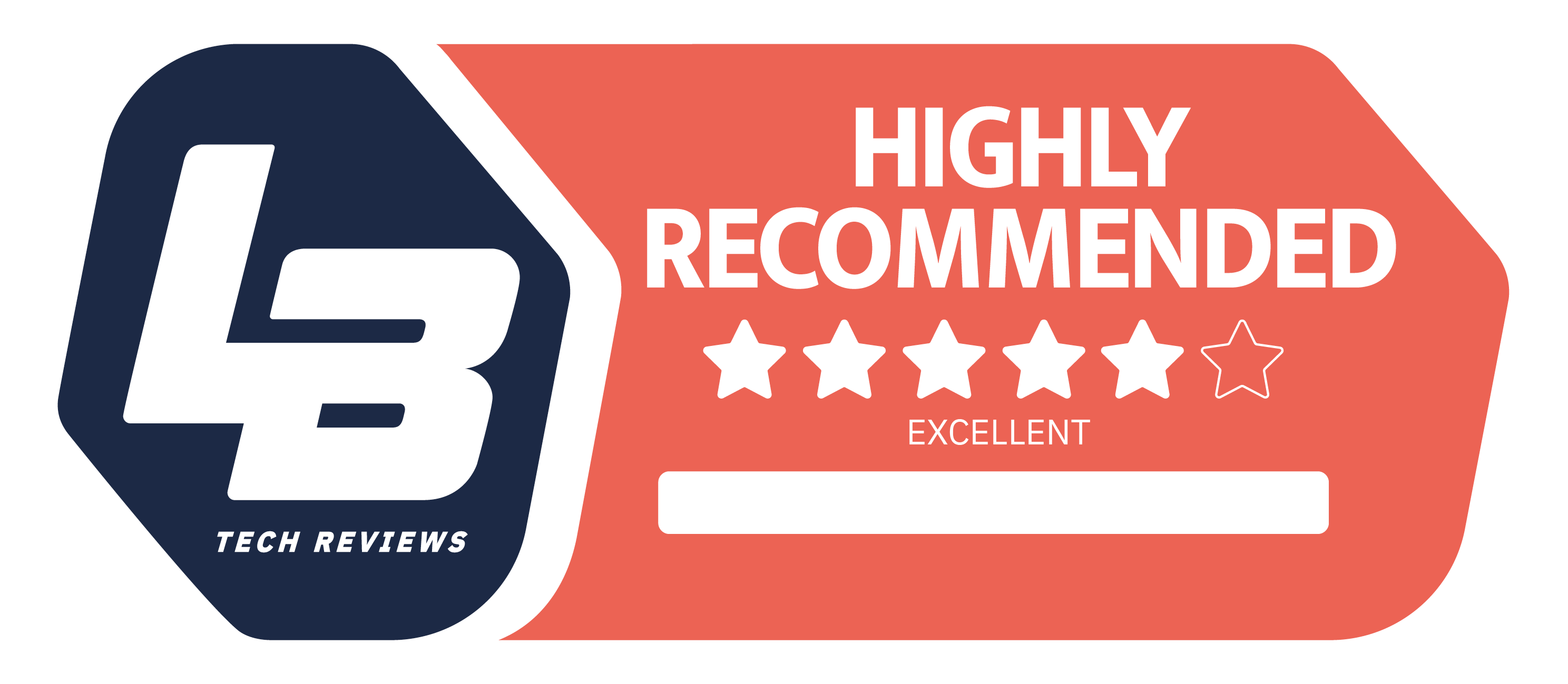 Premium
We think
Among the fastest smartphones we've tested. Plus long battery life and lightning-fast charging. Plus great screen quality with 144Hz refresh rate. The design is elegant and robust at the same time.
A heel has been chopped and a toe cut to keep the price down, so the phone has to settle for IP52 certification and Gorilla Glass 5 screen protection. The OLED panel also deserved a higher resolution than FHD+. The biggest problem, however, is the camera. Don't be fooled by the 200 megapixels.