The Google Pixel 7 Pro is one of the phones we've been most eager to get our hands on, as it's the company's top model and an official reference phone for Android 13.
But now the wait is over. At a global launch the other day, which was live-streamed to local events in numerous capital cities, the latest generation of Pixel phones was unveiled.
The Google Pixel 7 comes in two editions: a standard edition and a Pro version. Here, we test the Pixel 7 Pro, which is a full-size 6.7-inch mobile in 20:9 aspect ratio. That's pretty much the same size as the competitors' flagship models. Most specifications are also at flagship level, while the price is put in the premium class.
Black monolith
Designing a modern smartphone that stands out is pretty much impossible. Unless you're doing a pure style exercise like Nothing Phone (1). Google hasn't gone down that road with the Pixel 7 Pro. The front is therefore a large black glass monolith with wall-to-wall display. Just like every other phone in its class. The screen is held in place by an aluminium frame (which Google stresses is 100 per cent recycled). The front camera sits in a circular cutout in the OLED screen. We had heard rumours prior to launch that the camera might be located behind the screen. But it ended up being a normal camera hole.
The back is actually quite elegant. Most of it is covered in glass, but offset by a horizontal aluminium strip in which the cameras are mounted. On the Pro model, there are three: A 50MP wide-angle camera, a 12MP super-wide-angle and a 48MP telephoto with 5x optical zoom. As the telephoto lens has a considerable length, it is angled at 90 degrees and placed in a small 'periscope' inside the housing. A technique that we have also encountered on the Huawei P30 Pro. The glass on both sides is of course Gorilla Glass Victus, which is the most durable screen glass right now.
Close, closer, closest – even closer
One thing that separates many high-end mobiles from their smaller premium siblings is the tele-optics. In the upper mid-range, you usually have to make do with a standard camera and a digital zoom. But not in the Pixel 7 Pro, which has a dedicated telephoto lens with true 5x optical magnification. This allows you to zoom in really far on your subject without the image becoming pixelated due to loss of resolution. And since the image sensor behind the telephoto zoom also has 48MP resolution, you can extend the range dramatically. The Pixel 7 Pro offers 30x combined optical and digital zoom at a resolution equivalent to 8MP. The aforementioned Huawei P30 Pro manages 50x zoom, but then the resolution is effectively reduced to 0.8 Mp.
Pixel 7 Pro has a super wide angle, a normal lens and a telephoto with 5x optical zoom. Plus a digital zoom on top. Even at 30x, images are usable. (Photo: John Alex Hvidlykke, L&B)
Pixel 7 Pro also has a feature Google calls Super Res Zoom, which uses artificial intelligence to upscale the image at high magnifications.
At the opposite end of the scale, the Pixel 7 Pro in macro mode can focus on objects down to three centimetres away. This allows for really good macro photos. Switching between normal and macro focus is automatic. So does the selection of night shots, called Dark Lens.
Night photo mode gives sharp images where there is still detail in the dark areas (Photo: John Alex Hvidlykke, L&B)
Vibrant, colourful images
And I have to say, the Pixel 7 Pro is a really good camera phone. Both macro shots and long zoom shots are excellent. But that's even more true at normal distance and wide-angle shots, where you get sharp images with really vivid, deep colours. Image stabilisation in dark shots isn't quite as extremely sharp as with the Asus Zenfone 9, which costs about the same. But it's close. And the arsenal of lenses and shooting options is so much bigger with the Pixel 7 Pro.
The Pixel 7 Pro is based on Google's own newly developed G2 processor, which is supposed to be optimised for artificial intelligence. And the phone is crammed with automatic features – some of which are really clever.
On the photo side, you have features like Remove Blur and Magic Eraser. The former can bring blurry subjects into focus, and if you have a near-good picture where the face isn't quite sharp, the result can be really nice.
Magic Eraser almost lives up to its name. When you select the function, the artificial intelligence suggests objects that can be removed. And they're relevant suggestions, mind you. If the AI doesn't guess correctly, you can use your finger to frame the parts you want to avoid seeing.
The eraser works really well, but it's not magic after all. Electric wires against a backdrop of blue sky disappear without a trace, but larger objects against a more complicated background leave smudged traces that are just as distracting as what was removed. Just like in the past when you first tried to use the stamp function in Photoshop.
The magic eraser is almost magical. But once the background is patterned, the AI has to give up. (Photo: John Alex Hvidlykke, L&B)
AI image editing doesn't just work on photos taken with Pixel 7 Pro. Old photos stored on Google Images can also be refreshed.
Solid hardware
Google has chosen to develop its own mobile processor, and it's now up to its second generation, called Tensor G2 – not to be confused with the M2 processor found in Apple's MacBook Air. It's an eight-core ARM processor with a special focus on artificial intelligence. However, by using their own processor, Google has also made it difficult to directly compare specifications with competitors.
Google itself highlights in its presentations that the Pixel 7 Pro is the fastest Pixel phone to date. A promise which is obviously easy to keep since only Google makes Pixel phones. However, it seems that in practice the computing power is roughly equivalent to the Snapdragon 8 Gen 1 – that is, the second fastest Snapdragon processor at the time of writing.
The Pixel 7 Pro comes with 12GB of RAM and either 128GB or 256GB of storage. That puts it on par with most flagship phones anno 2022. Many of which are somewhat more expensive.
The colours are splashy and there is good contrast between light and shade. (Photo: John Alex Hvidlykke, L&B)
The 6.7-inch screen has a resolution of QHD+ (3120 x 1440 pixels) and a variable refresh rate of up to 120 Hz. It delivers up to 1000 nit brightness at HDR (and 1500 nit at peak), so it should be readable even on a clear summer day. This is probably one of the best mobile screens right now, and it's a pleasure to view and edit photos on it.
The battery is specified for at least 4,926 mAh – and typically 5,000 mAh. It can be fast-charged with 30 W. But you will look in vain for a charger in the box. Only a USB cable is included. That's a bit cheap, in our opinion. On the other hand, you can find the same cheap approach from Apple and Samsung – at a much higher price. On the other hand, it's a plus that you can also charge the Pixel 7 Pro wirelessly.
Benchmarks
The benchmark section is somewhat shorter than usual. That's because most of our benchmarks haven't yet come in a version that supports Android 13.
However, the Passmark Performance general performance test shows that the Tensor M2 processor is fast, but not quite as fast as the Snapdragon 8+ Gen 1 found in this summer's top Android handsets. The Passmark test scores 15,614 (the Zenfone 9 scores 18,688 by comparison).
The AnTuTu 9 graphics-heavy test shows the same trend. Here, the Pixel 7 Pro scores 751,937, placing it at the top end of today's phones. Ahead of the OnePlus 10 Pro, for example, but behind the Asus Zenfone 9.
Due to a lack of benchmark apps, we couldn't perform a standardized battery test either. But it seems prima facie likely that the '24 hours of battery life' promised by Google will translate into performance that matches most phones in the same (top) class.
Conclusion
The Google Pixel 7 Pro is the first Pixel phone we've had the opportunity to get our hands on. But it's been worth the wait. Thanks to a rather aggressive pricing of a really excellent phone, there should be a basis for Google to grab a bigger slice of the mobile pie. The screen and three good cameras in particular set the Pixel 7 Pro apart from most competitors at the price. In fact, the OnePlus 10 Pro is the only competitor that comes close to competing on performance for price. And a slightly better telephoto lens and a bunch of (artificially) clever AI features tip the scales in the Pixel's favour. Google's latest Pixel devices have put it in Apple's wake, but Apple devotees are unlikely to choose the Pixel 7 Pro over the iPhone 14 Pro Max for that reason. Which is a shame, as you get comparable quality – but at half the price.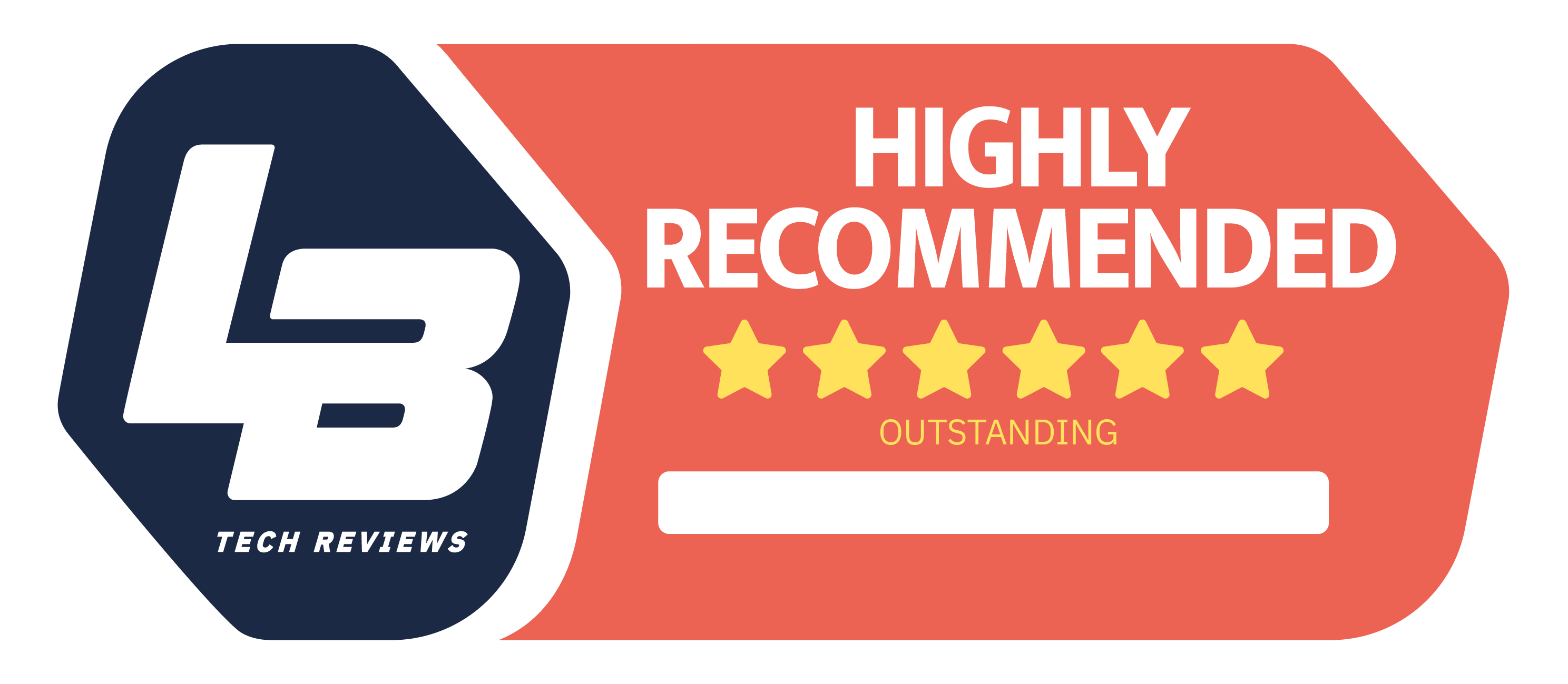 Premium
We think
Big and beautiful premium phone with high-end ambitions. Great screen and really good cameras.
You can find faster phones for the price. The most innovative AI features are either not enabled yet. No included charger.