Peter Gotschalk
Published

2019-05-02 - 4:00 pm
The market's best mobile camera with 5x optical zoom, 10x hybrid zoom and revolutionary night mode. Lightning-fast charging, reverse wireless charging, strong performance and plenty of other usable functionality. Best value top range mobile phone right now.
Semi-poor voice quality with sound created by screen vibration. Lacks stereo sound because of this. MicroSD cards are not supported, and the camera's AI features seem mostly for fun. Glides if not laid on a 100% level surface.
Specifications
Operating system: Android 9 Pie (+ Huawei EMUI 9.1)
Screen: 6.47″ OLED, Full HD+ (2340 x 1080), 399 ppi
Processor: 2.6 + 1.92 + 1.8 GHz Kirin 980 octa-core
Memory: 8GB RAM / 256 GB storage (+ Nano Memory Card up to 256 GB)
Cameras: 40 Mp f/1.6 + 20 Mp ultra wide-angle f/2.2 + 8 Mp tele f/3.4 + Time-of-Flight (primary) / 32 Mp f/2.0 (front)
Wireless: 4G/LTE, 802.11 a/b/g/n/ac, Bluetooth 5.0, NFC, A-GPS, GPS, GLONASS, Galileo, Beidou
Dimensions and weight: 158 x 73.4 x 8.41 mm / 192 g
Battery: 4200 mAh, 40 W SuperCharge + 15 W Wireless Quick Charge
Web: consumer.huawei.com/en/
From being an underdog specialising in cheap mobiles, in the last couple of years Chinese company Huawei has become the world's second-largest mobile phone manufacturer, only beaten by Samsung, which the Chinese may well conceivably overtake in the next six to 12 months.
Just as Samsung, with the Galaxy S and Galaxy Note series, has two major launches a year, Huawei also has two flagship models that are renewed every 12 months. The Mate series, with the Mate 20 Pro from the fall of 2018 as the last addition to the series, focuses on performance and new processor technology, while the P series, with the P20 Pro as last year's top model, focuses on the camera.
Now we have the Huawei P30 Pro, with the same processor and performance as Mate 20 Pro but with new and improved camera features aiming directly for the jugular of the latest Samsung Galaxy S10+ in the battle for mobile customers' cash.
It's a battle in which Huawei has given itself a slight head start by keeping the price down. The more expensive models of the Samsung Galaxy S10+ and the Huawei P30 Pro cannot be compared directly, as they are equipped with different storage capacity, while the smallest Galaxy S10+ and the smallest P30 Pro both come with 128 GB of built-in storage and 8GB of RAM. My test sample of the P30 Pro comes with 256 GB of built-in storage, a configuration that doesn't exist with Samsung.
When it comes to the crunch, if price is a factor you should go with Huawei. You can find out here whether the P30 Pro is in fact worth the money.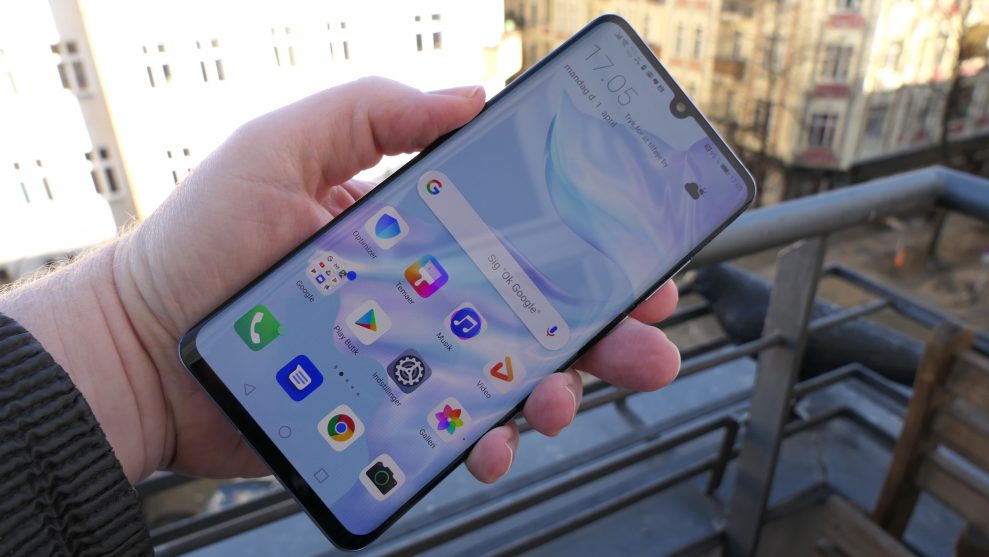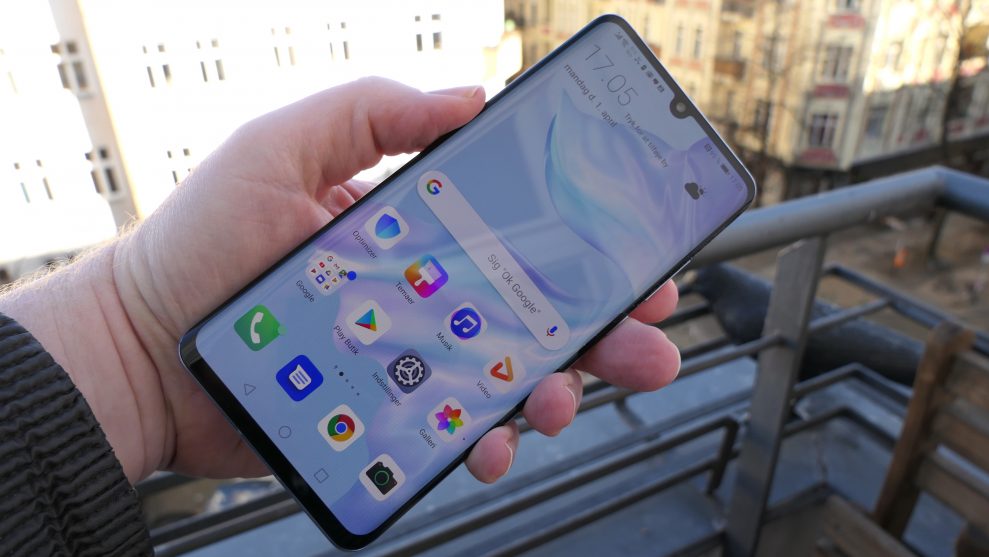 Appearance and build
As befitting a top notch model in this price range, with the P30 Pro Huawei has fetched design and build quality from the very top shelf. The phone is robustly assembled with Gorilla Glass front and back, surrounded by an aluminium frame. Despite weighing almost 200 grams, the P30 Pro is still easy and straightforward to handle.
The phone is available in three different colours – Breathing Crystal, Aurora and Black – and, at least the test copy I got in Aurora, offers a nice colour play between light blue and deeper violet on the back when you turn and twirl your mobile phone.
Some users won't be happy that both front and back sides curve inward along the edge, which can make it a bit tiring to hold for a long time, but my biggest problem with the phone was actually that it's extremely slippery! So smooth that it lives a life of its own and slides right off if you put it on a surface that isn't perfectly level.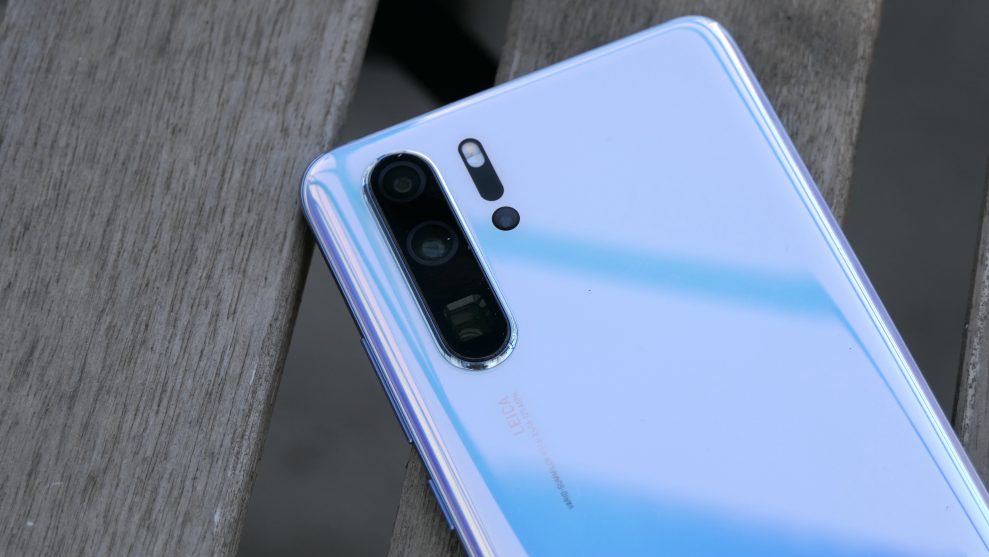 Screen
With its Full HD+ resolution of 2340 and 1080 pixels distributed across 6.47″ (format is 19.5:9), the OLED screen is not as crisp as the one Huawei put into the Mate 20 Pro, but with up to 605 nits it's almost as bright, something you'll appreciate now spring is on the way and the sun actually begins to shine again.
The colour temperature can be set manually, and blue light can be filtered out to make the experience optimal for your eyes, regardless of personal preferences.
In relation to the Mate 20 Pro, the P30 Pro has a slightly larger screen area. The notch that sits at the top of the screen has become considerably smaller and now has the shape of a small drop. However, this means there was no room for the front cameras (which enabled the depth measurement and thus 3D facial recognition) from the Mate 20 Pro. Instead, you'll have to be satisfied with slightly less reliable 2D facial recognition, which should, however, be good enough for most people. The problem with the 2D technology is that, in principle, it can be fooled by a photograph of the owner, but that didn't work for me, no matter how many times I tried to show the phone my selfies.
The fingerprint reader is also located in the screen, and where facial recognition sometimes had to try a few times before my face was recognized, the fingerprint reader seemed to work every time. Lightning fast and problem free.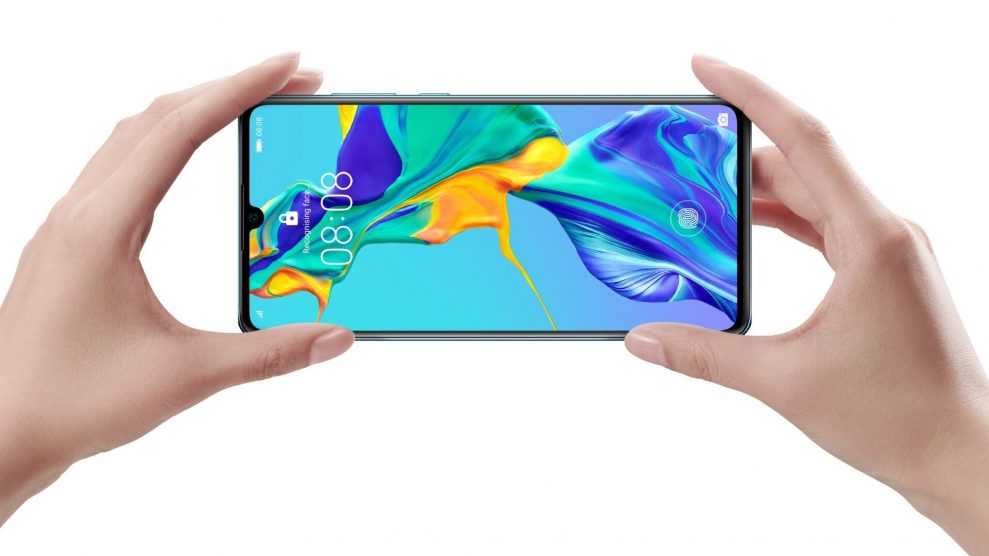 Camera and four lenses
It would be an understatement to say that, at launch, Huawei made a big deal out of the camera specialists at DxOMark voting the P30 Pro as the market's current best camera mobile phone. With a DxOMark Mobile score of 112, P30 Pro beat its own forerunners, the P20 Pro and Mate 20 Pro, as well as Samsung's Galaxy S10+, all of which got 109 points to share a split second place. So it's understandable that Huawei has a hard time keeping quiet about this and it's well deserved because the Huawei P30 Pro has arguably the best camera we've ever seen on a mobile phone!
Huawei calls its new camera system, developed in collaboration with Leica, a "quad" camera and it consists of four lenses:
1) 20 MP, 16 mm, f/2.2 ultra wide-angle
2) 40 MP, 27 mm, f/1.6 wide-angle with optical image stabilisation (OIS)
3) 8 MP, 80 mm, f/3.4 125 mm telephoto with optical image stabilization (OIS)
4) Time-of-Flight (ToF) depth sensor
The camera can, of course, save images as raw files, but in addition to that, the four lenses together offer some exciting new features, where the two most impressive are the hybrid zoom feature and a new night mode, which takes better pictures in the dark than any other mobile camera in the market.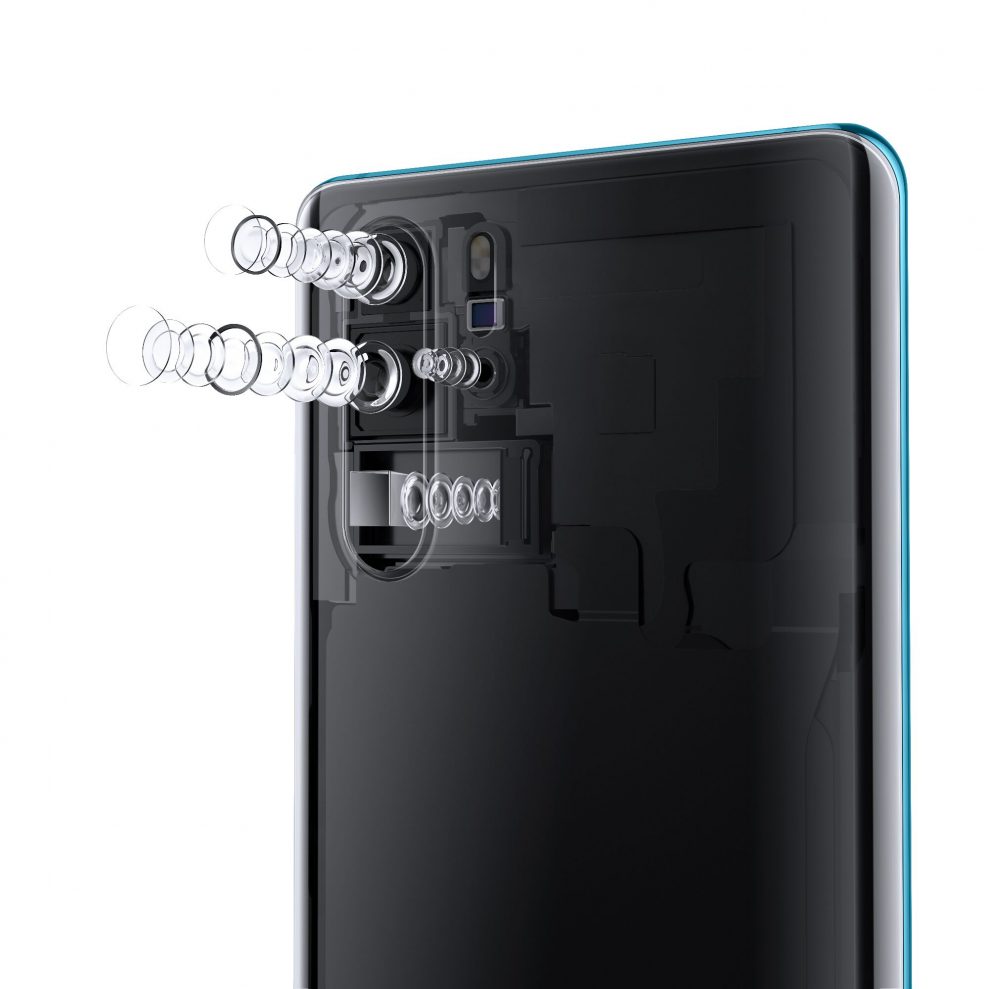 Incredibly close
To start with the zoom function, Huawei P30 Pro is the only mobile on the market that offers a telephoto lens with 5x optical zoom where rivals only have 2x. To find space for this, they made a periscope-like optic with a prism that angles the light into the mobile phone. A solution we have previously seen on waterproof compact cameras. Using the software, you can even achieve up to 10x hybrid zoom. It sounds like it could easily get imprecise and blurred, but optical image stabilization did its job well when we tested it.
Huawei has also built in up to 50x digital zoom, but this is a parlour trick that creates a very blurred result, and is equivalent to cropping your own images in Photoshop.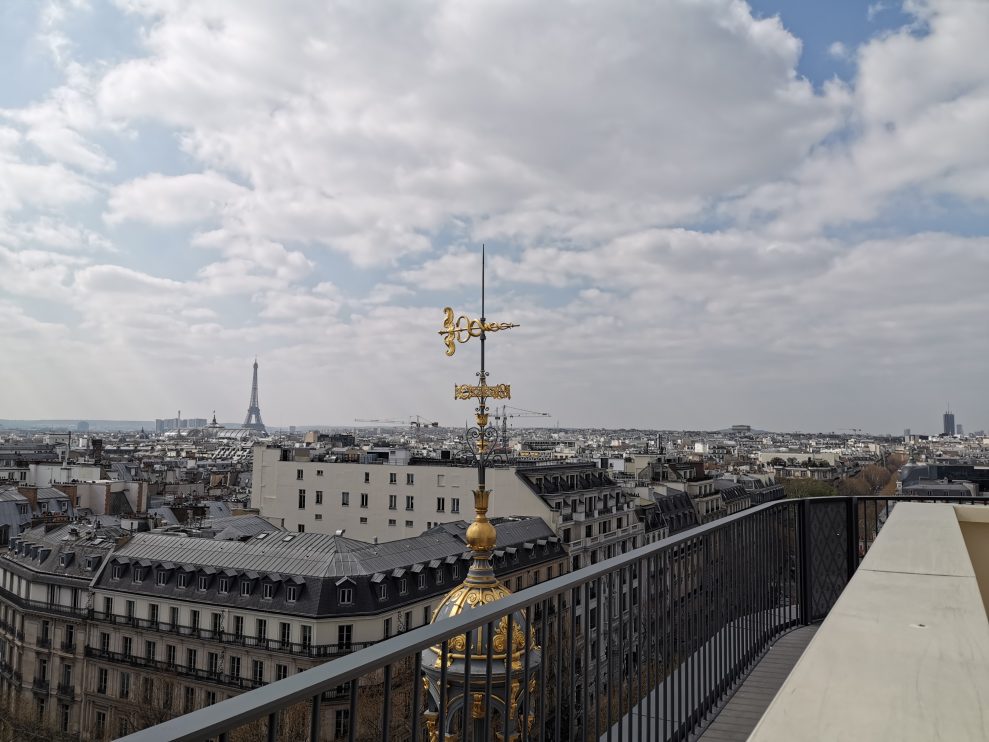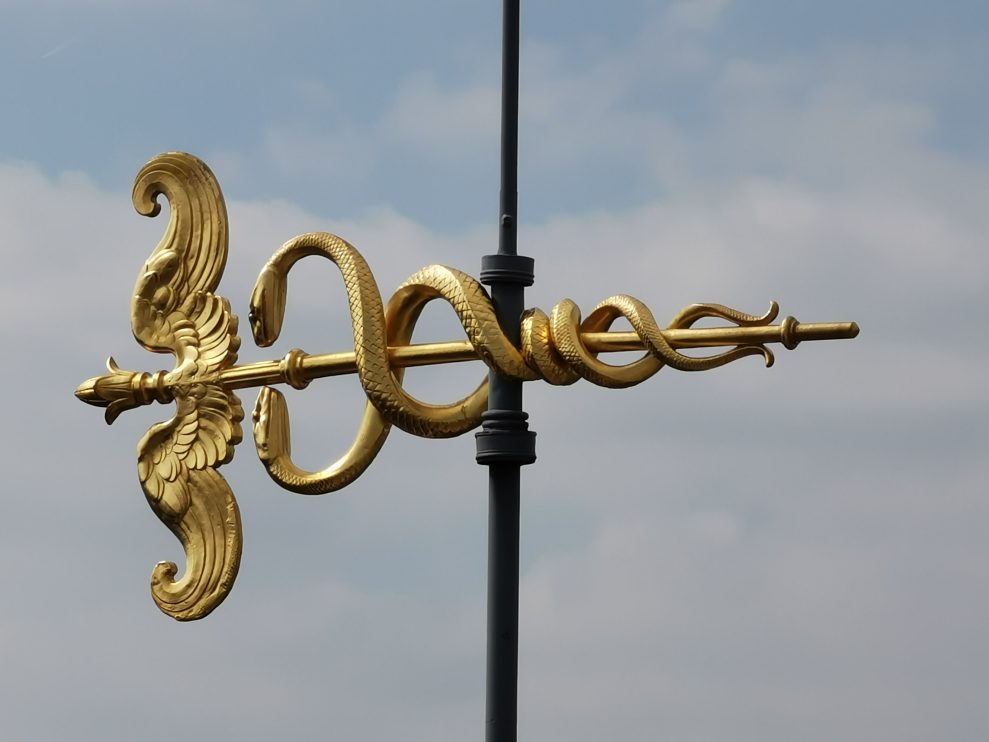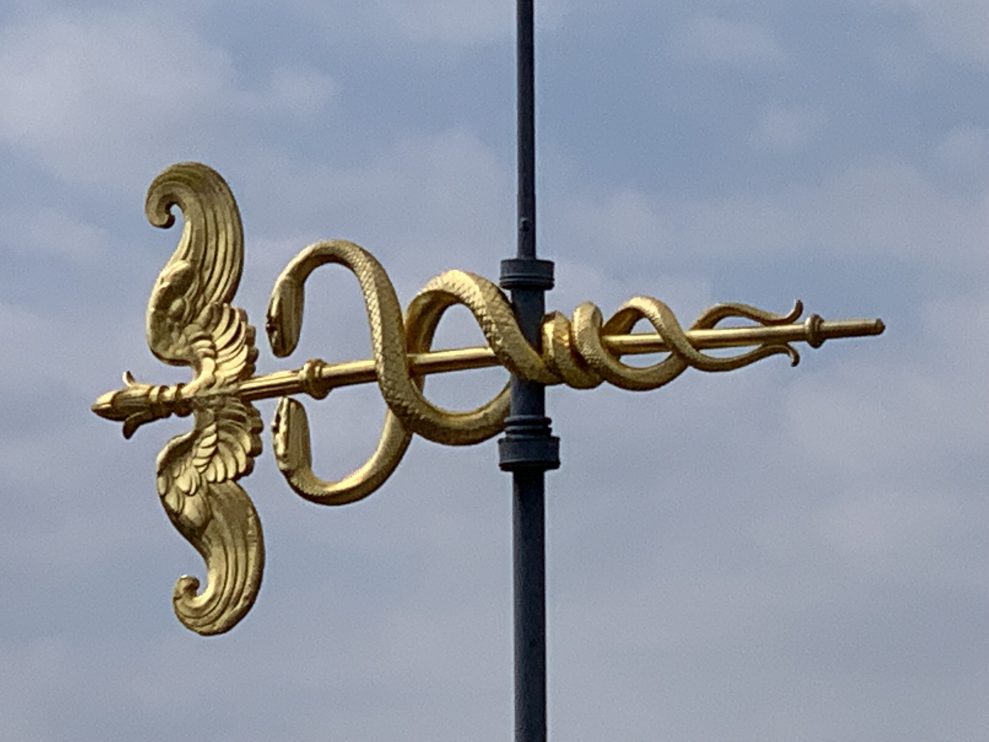 Photos in pitch darkness
On the other hand, the new night mode that allows you to take photos in a very dark environment is anything but trickery. Thanks to a new RYB sensor (instead of the traditional RGB in most other smartphone mobiles), the camera in P30 Pro can reach right up to ISO 409.600 (compared to ISO 102.400 for the P20 Pro).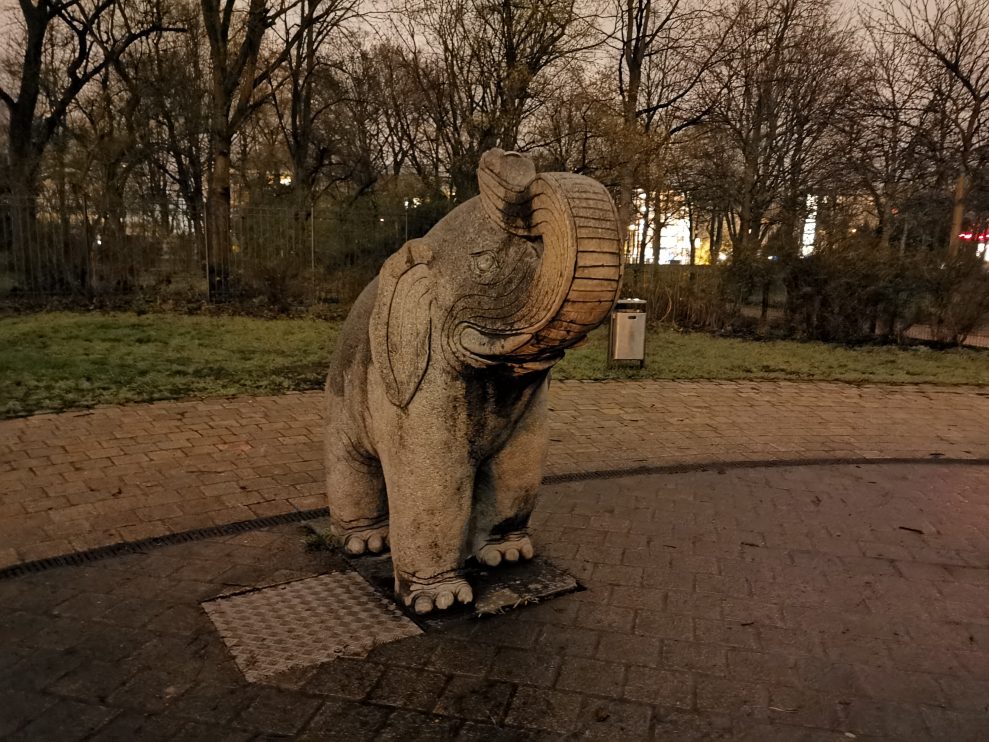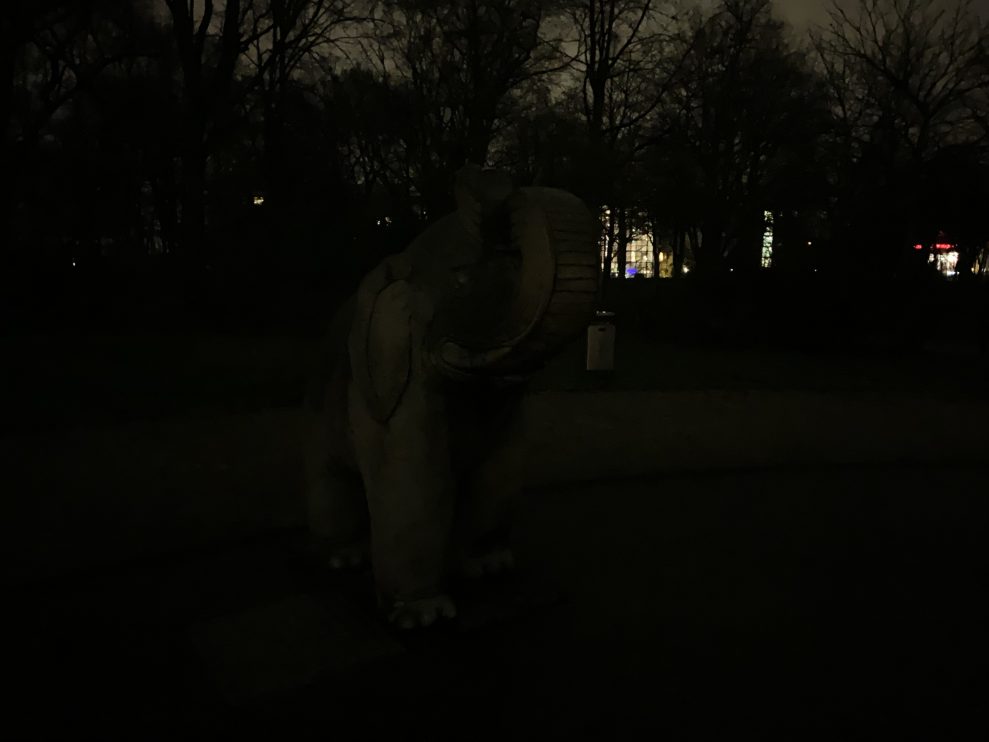 Brighter optics and better image processing, which draws curves up to brighten images while compensating for noise from the darkness, mean in practice that Huawei P30 Pro can take pictures in pitch darkness. And of things that almost can't be seen with the human eye and in a way no other mobile phone on the market can. Especially when you consider that image processing has to compensate for potentially monstrous artifacts from the dark surroundings, it's a bit of a miracle that the images are as good as they are. In fact, it's quite incredible.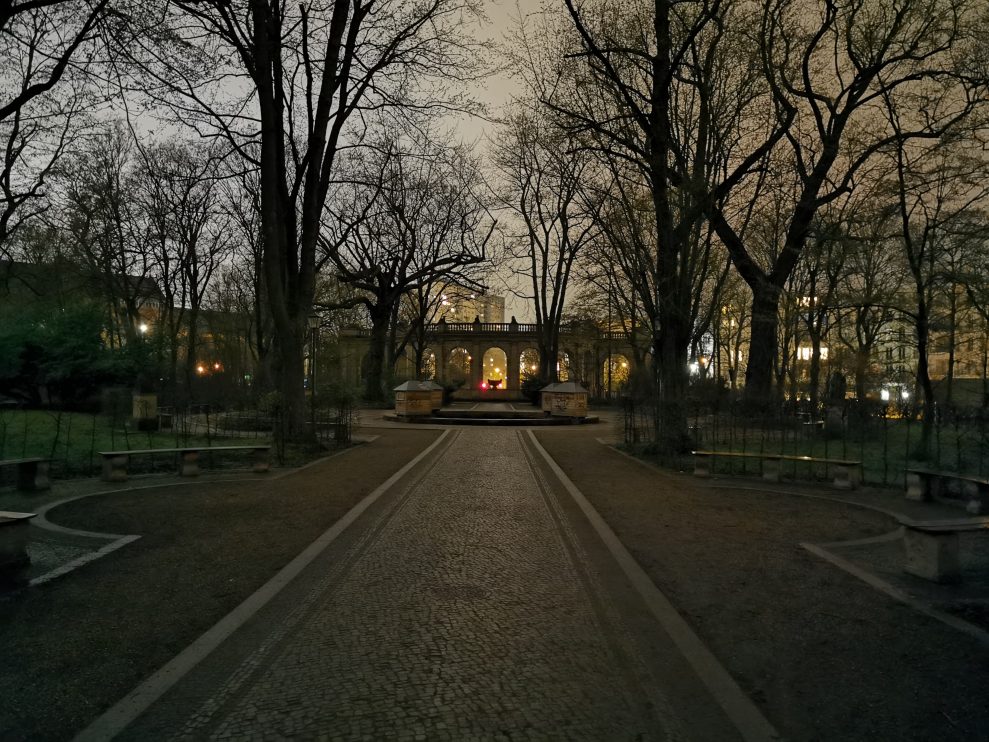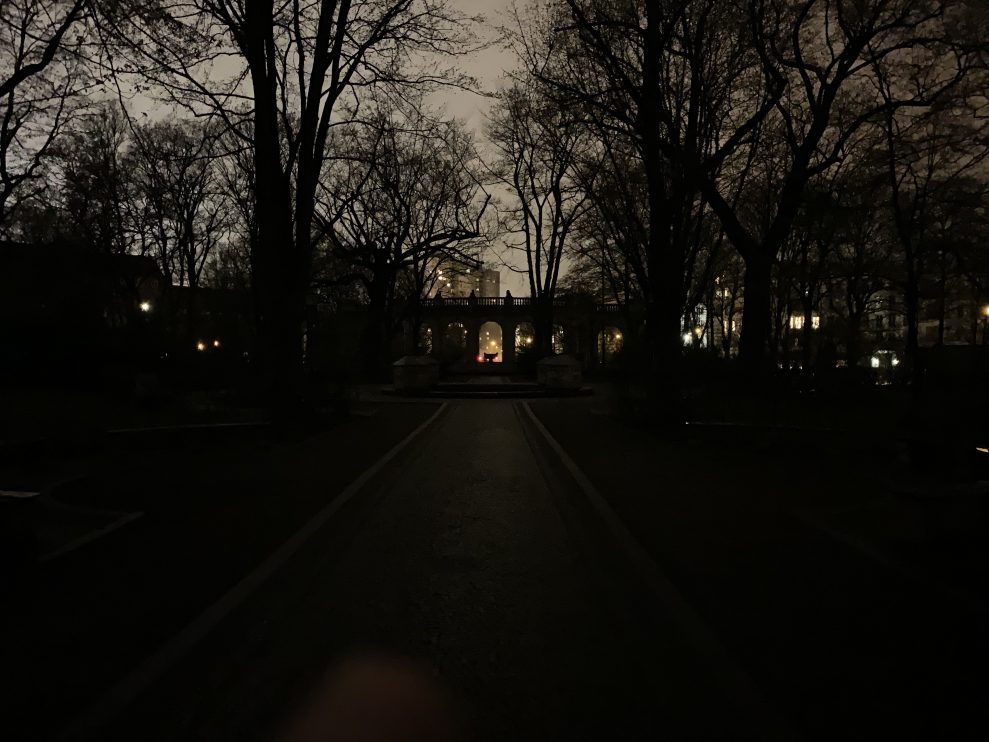 More camera features
The front camera is 32 Mp and thus an improvement on the selfie camera of the Mate 20 Pro.
With an angle of more than 120 degrees, the ultra wide-angle lens can take panoramic images, making it easy to take sharp macro shots from just 2.5 cm away. Not bad.
On the other hand, there isn't a great deal to the built-in AI features, which claim to be able to translate text, determine the number of calories in a meal and recognise products so you can later purchase a similar gizmo directly in the camera app. All just by pointing the camera at the object in front of you. The artificial intelligence guesses incorrectly more often than correctly, and in practice, the feature is useless.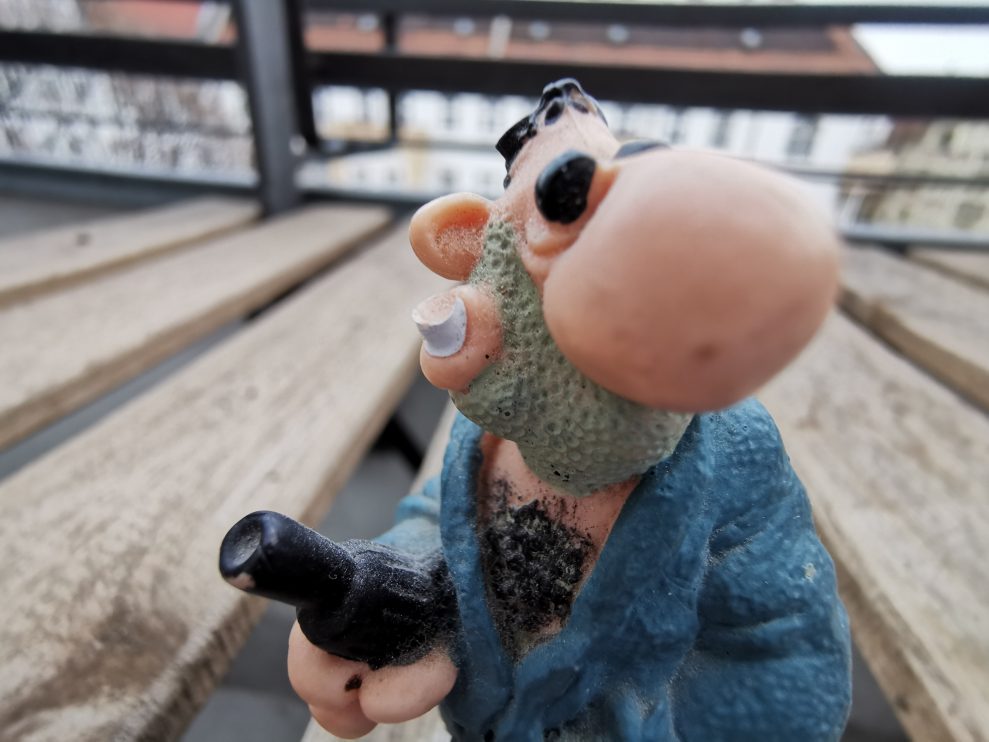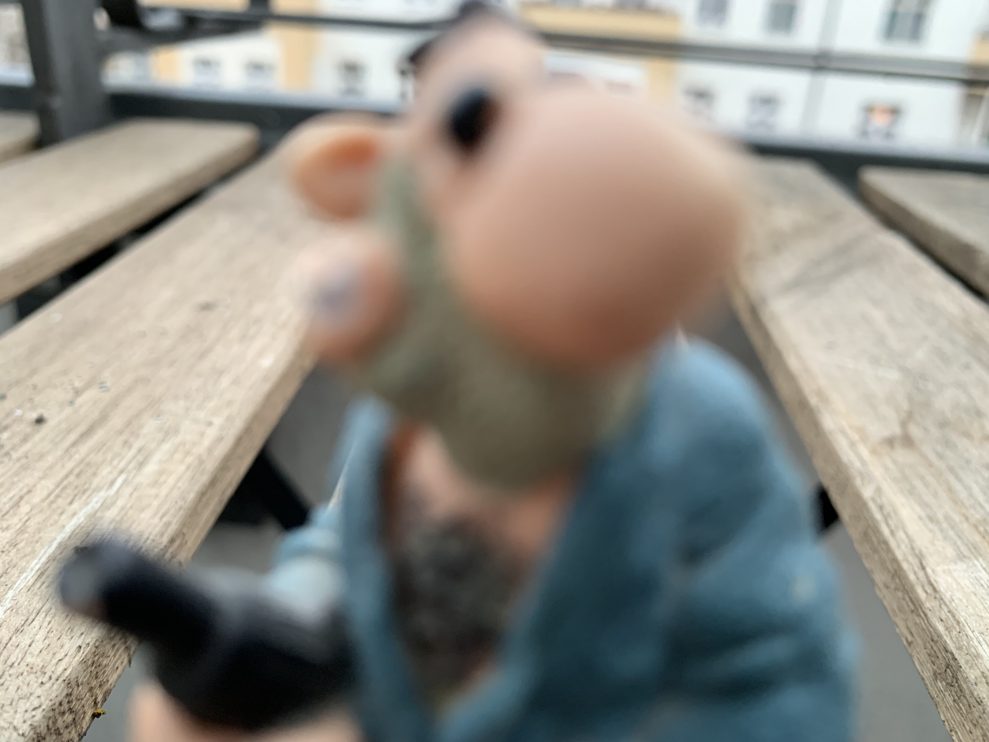 Audio
The sound on the Huawei P30 Pro isn't that bad, but nor is it proper sound quality. The Chinese manufacturers have replaced the top speaker, which normally sits by the ear when talking, with the so-called Huawei Acoustic Screen. In practice, sound is transmitted to the ear via vibrations in the top area of the screen, and although it may seem both smart and high-tech, the resulting speech quality is simply too poor.
The missing speaker also means that P30 Pro doesn't have stereo sound when playing games or watching video on the phone, and you're actually going to have to connect a pair of good headphones to your phone to get just passable sound from it. And then via wireless connection, because the P30 Pro also lacks a 3.5 mm mini jack.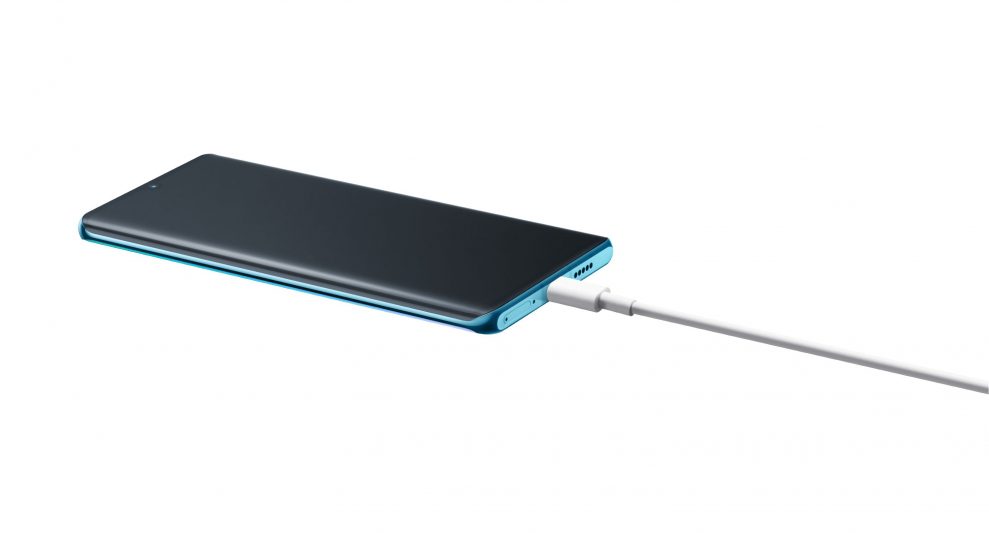 Performance and features
So, a Huawei P30 Pro is not the right choice for an audiophile, but the new phone still has a second ace in its sleeve to go with the impressive camera.
Because it supports both wireless charging and lightning fast 40 W SuperCharge. The phone can even be used as a charger via the so-called reverse wireless charging, so you can come to the rescue of friends if their mobile is running out of power. This is a feature that Huawei introduced with Mate 20 Pro, now also present in the P30 Pro. It isn't fast and depletes your P30 Pro by more than twice the amount of power that is passed on to the device being charged. But it works, and as we all know, 5% power on your mobile phone can make all the difference at the end of the day or late at night.
It's a bit foolish that Huawei P30 Pro doesn't support memory expansion via a common or garden microSD card. Instead, it has a slot for 2 x Nano SIM cards, so your phone can be used with two phone numbers at once. Or you can use one slot for the special Nano memory card which Huawei itself produces and which the P30 Pro supports up to 256 GB.
In benchmark testing, Huawei P30 Pro was a little behind both the Samsung Galaxy S10+ and Apple iPhone Xs Max, but in practice, the phone is lightning fast, and if you put, for example, the latest iPhone alongside the P30 Pro and start different apps at the same time, they open faster on the Huawei phone. Every time. Large apps and games start immediately and run without lagging or breaks. It definitely gets our approval.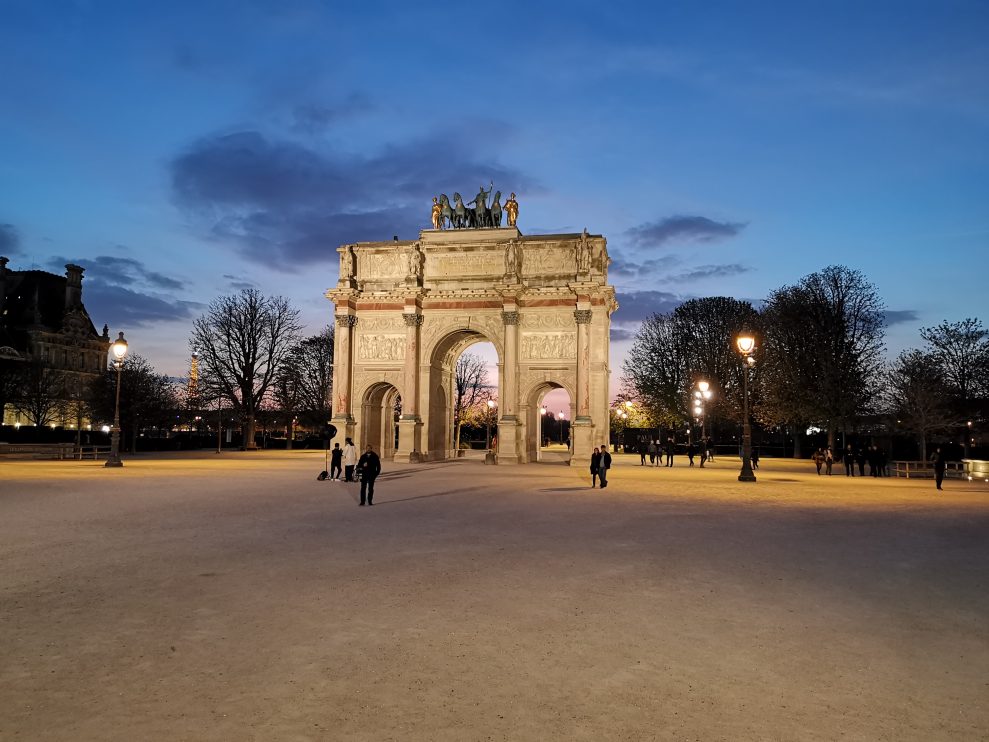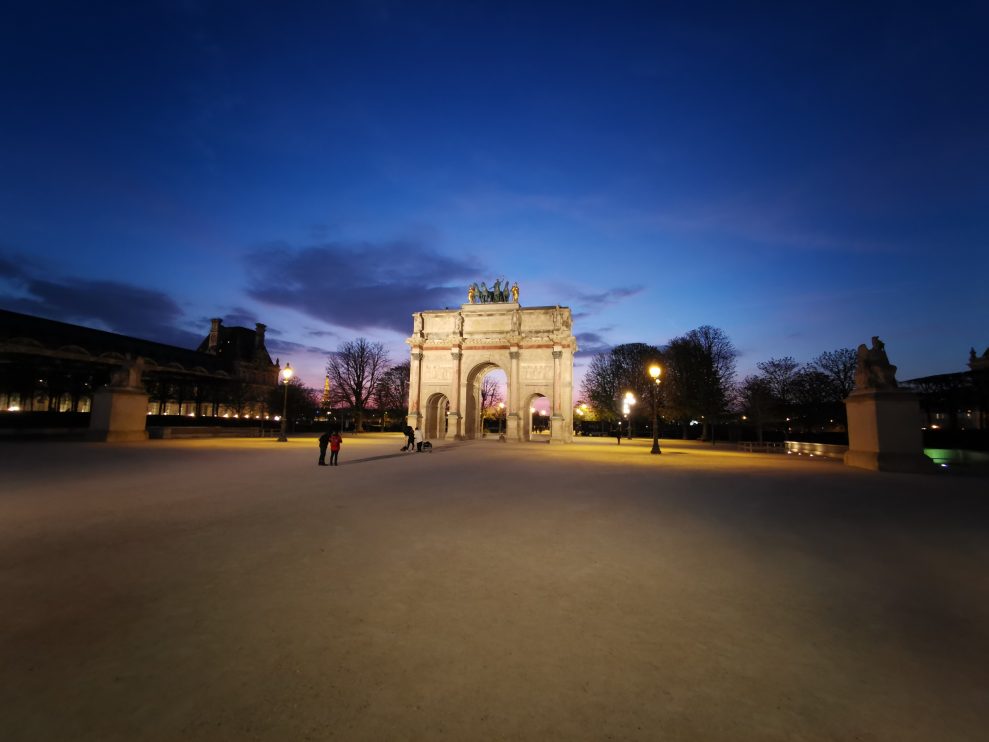 Conclusion
The Huawei P30 Pro is the best camera phone on the market. There can be no doubt about that. With the most incredible zoom feature we've seen on any phone and an almost revolutionary ability to take photos in pitch darkness, there are no other mobiles above or even beside the Huawei P30 Pro on this point right now.
It's also lightning-fast and has an excellent screen. In addition, a lot of useable and well thought out features are included. You really get a lot for the price.
Unfortunately, it loses points — especially here at LB Tech Reviews — because Huawei has compromised so much on sound quality. You can live with the voice quality, but no more than that, and it feels pretty 2013-ish with a flagship model of a smart mobile phone that lacks a stereo speaker.
You can also live with 2D face recognition, but this is a backwards step compared to previous models. And it should be possible to make a beautiful and slender glass mobile phone that doesn't slide like a speed-skater when you put it on a table!