Products in this test
Samsung is known for making TVs in all sizes and shapes, and now they are going for the home theatre market. The Premiere models are their first real projectors for discerning home theater use.
Although TVs are getting bigger and better, projectors remain the preferred tool for home theater enthusiasts who want a huge picture without paying a fortune. Therefore, it may not be so surprising that Samsung wants a piece of the cinema action.
With 4K resolution and powerful laser light sources, the new models LSP7T and LSP9T promise razor-sharp and bright images up to 130 inches. And best of all? The installation is supposed to be very simple – just place them on the TV cabinet!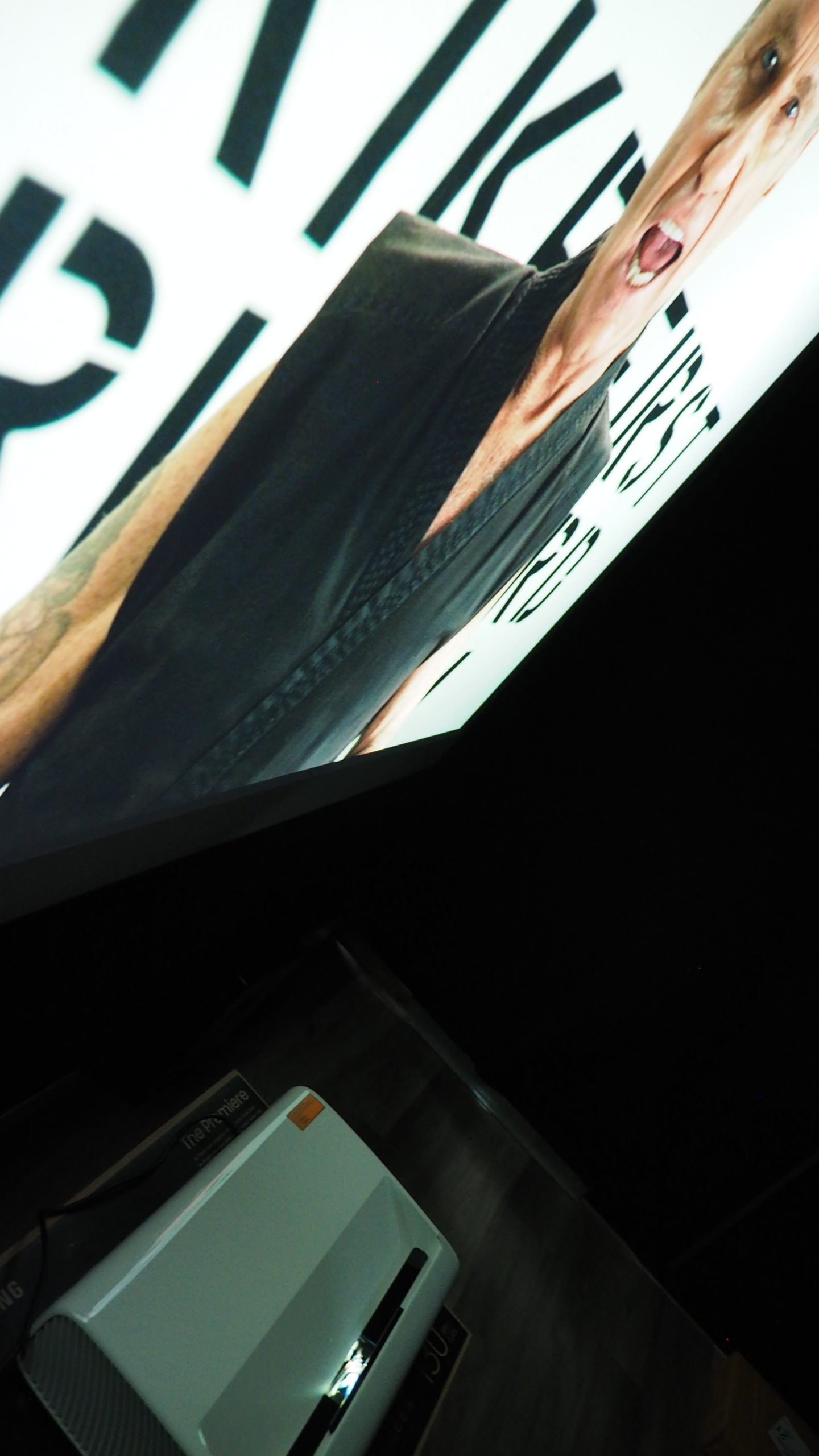 Near-field projectors
Samsung has bypassed the traditional type of projectors, with JVC, Sony and Epson being among the market leaders. Instead, they have chosen to develop a projector that can be placed right up against the wall and still create a massively large image.
Samsung The Premiere LSP7T and LSP9T are so-called Ultra Short Throw projectors, or near-field projectors. The category itself is not new, but the selection so far has been quite limited – and the bit we have seen so far has not been very impressive. Therefore, it is exciting to see what Samsung can contribute.
Both new projectors use a DLP-type image chip. These chips do not have true 4K resolution, but instead use so-called pixel shift to create a similarly sharp image. It is a widespread technique today as DLP chips with full 4K resolution are physically large and very expensive.
In contrast, it is more unusual to see laser-based light sources in this price range. The LSP7T uses a single color wheel laser and achieves a brightness of up to 2200 ANSI lumens, while the LSP9T uses a more powerful triple RGB laser to achieve a full 2800 lumens.
Benefits of laser light
You might think that laser projector sounds a bit dangerous. Don't worry – laser beams do not shoot directly out of the projector. The laser is used instead to illuminate the image chip itself, whereupon the images are reflected out of the projector via a mirror arrangement.
In addition to strong brightness, laser projectors have a number of advantages. One of them is the long life of the light source: the so-called half-life is stated to be 20,000 hours in Samsung's case. This means that you can expect to use the projector for quite a few years before the brightness is reduced by half, compared to when it was new.
Another advantage is that the projector can be switched on and off quickly, much like a TV, without a long warming up or cooling time. Another obvious advantage is lower heat production, which in turn means less need for cooling and thus less fan noise.
Built-in smart system – and sound
Samsung describes the new projectors as "smart projectors": They are equipped with the Tizen user interface, which we know from the manufacturer's TV models. This means that you get a neat remote control and a menu system full of apps with the purchase, so that they can in principle replace an external media player – or a traditional TV.
The new projectors also have built-in speakers, so they can provide a complete audio and video experience. However, we suspect that most people will pair them with a larger surround sound system or at least an Atmos soundbar.
The two Samsung models are both technically advanced projectors. The price difference, on the other hand, is quite large: LSP7T costs GBP 3.999, while you have to shell out GBP 6.999 – almost double that – for big brother LSP9T. The question is whether the projectors meet our requirements for image quality and general usability, and which of the two is the best buy. Let's test and see!
That's how we tested
We have tested the projectors for a long time, both under ideal conditions in a dark cinema room and "directly on the wall" in brighter surroundings. As video sources, we have used 4K Blu-ray as well as the projectors' built-in streaming services.
In the test, we assessed the sound and picture quality as well as the user-friendliness. The experience was that the near field projectors can provide good image quality, but that the installation is probably a little more complicated than many expect…
Products in this test