Samsung LSP9T is the top model in the Premiere family of UST (Ultra Short Throw) projectors. In terms of design, it is almost exactly like the smaller sibling, only is a few centimeters larger, in addition to the fact that it weighs a few kilos more.
The bigger diference is on the inside. The big brother of the LSP7T boasts a more advanced triple RGB laser, which delivers higher brightness and a even wider colour range. It makes a visible difference in the picture experience, but not only for the better, it should turn out.
Ease of use and features
Like the 7 Series, the Samsung LSP9T comes loaded with the Tizen smart user interface – so we are in familiar terrain here as well. The menu system is simple, fast and clear. In addition, there are plenty of apps: Most projectors have to manage to view connected video sources, but here you get built-in apps and streaming services directly from the projector.
Setup
Installation of the projector is the same as with the little brother LSP7T: First you have to find the desired distance to the wall or screen, and then it is important to find the right height and angle. The operating instructions from Samsung give us a good starting point, but we miss more precise adjustment options – especially on a top model like this.
For example, it would have been welcome with motorized height/side adjustment, so that you could make the last fine adjustment sitting in the viewing position. Instead, you have to sit on your knees while staring at the picture, and it is not as easy.
In addition, we miss that the projector could have a kind of floating suspension, which ensured that the optics remained level. Or a built-in spirit level, at least?
Image quality
So it took a lot of manual trial and error before we got a picture we were happy with purely geometric. But once it sits, this top model gives an image with a big wow factor.
First, the Samsung LSP9T has significantly brighter brightness than its little brother. Here it is not necessary to darken the room completely to get a worthwhile picture. But if you still do, you get an image that is dazzlingly bright!
We were already quite impressed with the sharpness of little brother, but on the LSP9T the 4K resolution really comes into its own. We have rarely seen a sharper image from a projector, other than from pig-expensive Sony and JVC behemoths. But here too, like the 7-series, we notice tendencies that the image is sharper in the middle, than at the edges.
When it comes to contrast and black level, the 9 Series is a few notches rougher than the 7 Series, but it is still some way from being able to compete with the best rear projectors from Sony and JVC. This is not necessarily the projector for ultimate movie enjoyment in a darkened room, but rather a great solution for a living room with dim lighting.
Strong reds
In a way, the LSP9T has a spectacular colour reproduction, which goes beyond most of what we have seen in the projector world so far. Here we get to see some colour shades (especially red) that have been difficult to reproduce in the past.
At the same time, the colour reproduction – even in the most neutral film mode – appears rather exaggerated. The spring-horned suitors in Bridgerton often blush a little, but here they get more than tomato red in the face at times! Green plants look a bit plastic-like. And what should actually be autumn-brown vegetation, gets a more summery feel to it.
Samsung has simply gone a little crazy with the colour controls. And even with repeated attempts at adjustment and colour calibration, we did not quite manage to get rid of the slightly exaggerated red colour. We would have liked to have seen that the Film mode – and especially Filmmaker Mode – appeared even more neutral.
Chromatic aberration
Projecting a large image up to 130 inches from a few centimeters away naturally places extreme demands on the internal optics – especially when you also want to preserve a compact shape on the projector.
The steep projection angle makes it challenging to maintain focus over the entire image area. Not only that: the lens must distribute the colours from the three lasers perfectly! If not, there may be an optical distortion called chromatic aberration – a kind of "colour slippage" that makes some colours stand out in the image.
In the case of the Samsung LSP9T, we noticed some trends of this, in that the secondary colours cyan and magenta stood out a little more clearly than others. This was especially evident in white text, where, for example, the subtitles of films and series had a turquoise and reddish tinge right at the edges. It is most evident up close, and not particularly prominent from a normal viewing distance of 3 meters – but once you get a feel for it, it can be distracting for some.
For the record, we can double-check this on two copies of the LSP9T, and both had elements of this optical distortion up close. Little brother LSP7T, on the other hand, does not seem to be affected by this: We therefore assume that the colour shift has something to do with the triple RGB laser in LSP9T.
It is especially visible on white text and other bright objects, which get a red and turquoise hue at the edges. (Photo: Audun Hage)
Sound quality
The LSP9T has a slightly more powerful speaker solution than the LSP7T (4.2 system with 60 watts), and this can also be heard on the sound. It fills the room better, and the voices appear even stronger and clearer. Here there is also significantly more pressure in the sound effects. We think that this sound will work great for sporting events and the like. But for film, we still prefer more all-encompassing surround sound. A soundbar with Atmos 3D sound will definitely be a better match for the big picture.
Conclusion
With a price of GBP 6.999, we are allowed to have high expectations for the Samsung LSP9T. The big brother in the Premiere series is in many ways an impressive sight: This short-throw projector paints a huge, razor-sharp and colourful picture, which is easy to be fascinated by. Image quality like this we have hardly seen before in the short-throw category before.
Seen with our discerning eyes, there are still some points for improvement: First, the colour reproduction is a bit too juicy, where especially the red colours are extra prominent. We would have liked the Film mode – and especially Filmmaker Mode to be even more neutral.
In addition, the Samsung projector has some difficulty in achieving perfect colour distribution and focus on the short projection distance. This seems to be a compromise one may have to live with in the short-throw class, but it is worth noting that large images at short distances place very high demands on the optics.
In the light of the above, we actually think that the little brother LSP7T for GBP 3.999 appears to be a better buy in the card throwing category. It does not have as strong brightness and spectacular colours as its big brother, nor does it have as magnificent contrast. On the other hand, it has a little more sober, correct colour reproduction, and is generally a little easier to live with – let alone, pay for.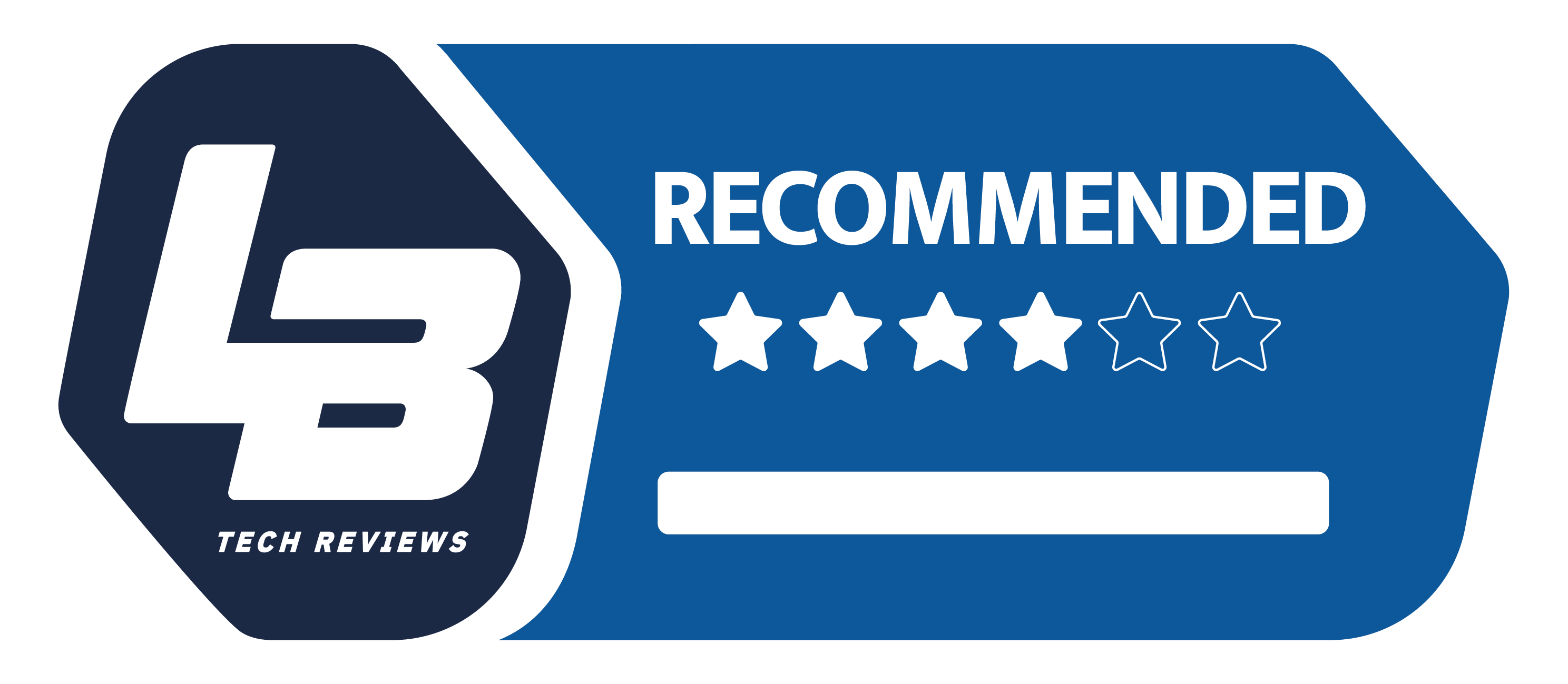 Samsung The Premiere LSP9T
High End
We think
The LSP9T has significantly higher brightness and a wider colour spectrum than its little brother LSP7T.
The Samsung projector has some optical challenges - including colour shift - which can be distracting for some.